Happy New Year! A subtropical or tropical system could form in the Pacific Ocean. How often to we have those two sentences back-to-back?! Not often, my friends; but this year we do.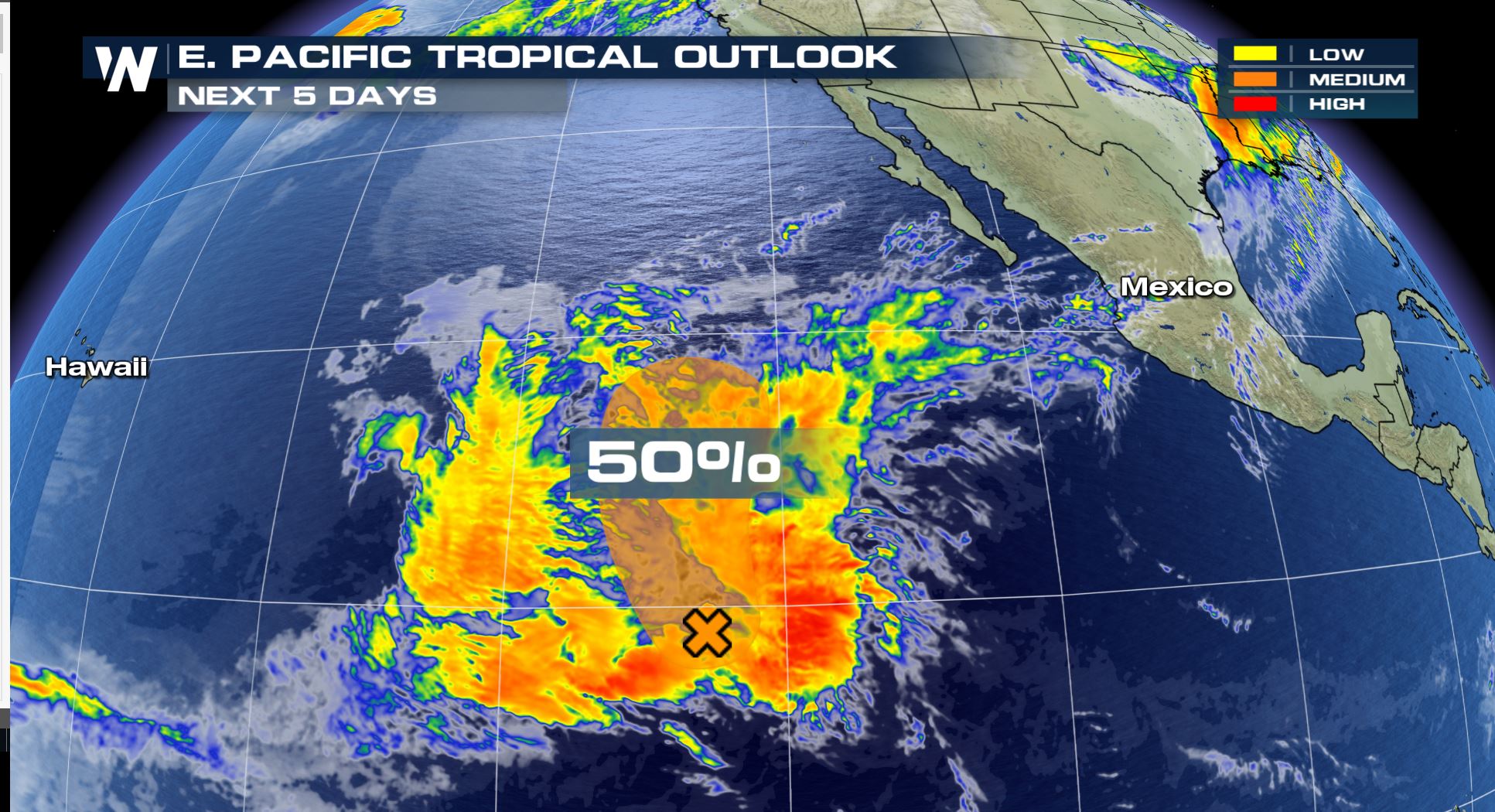 The Eastern Pacific Tropical Outlook where the orange area shows a moderate chance of tropical or subtropical development in the next five days (through Monday, January 7) The National Hurricane Center began highlighting this complex of thunderstorms on Thursday. The NOAA agency says that environmental conditions *could* support further development through the weekend. However NHC points to less favorable environmental conditions next week, meaning that if something forms it will likely fall apart shortly thereafter. But the story doesn't end there. If you live in the Southwest, you could be impacted by this system. No, not directly from a land-falling tropical storm. Rather, moisture associated with this disturbance may end up in Arizona and New Mexico this weekend.
On Friday, the moisture associated with this 'possible development zone' will slowly nudge northward.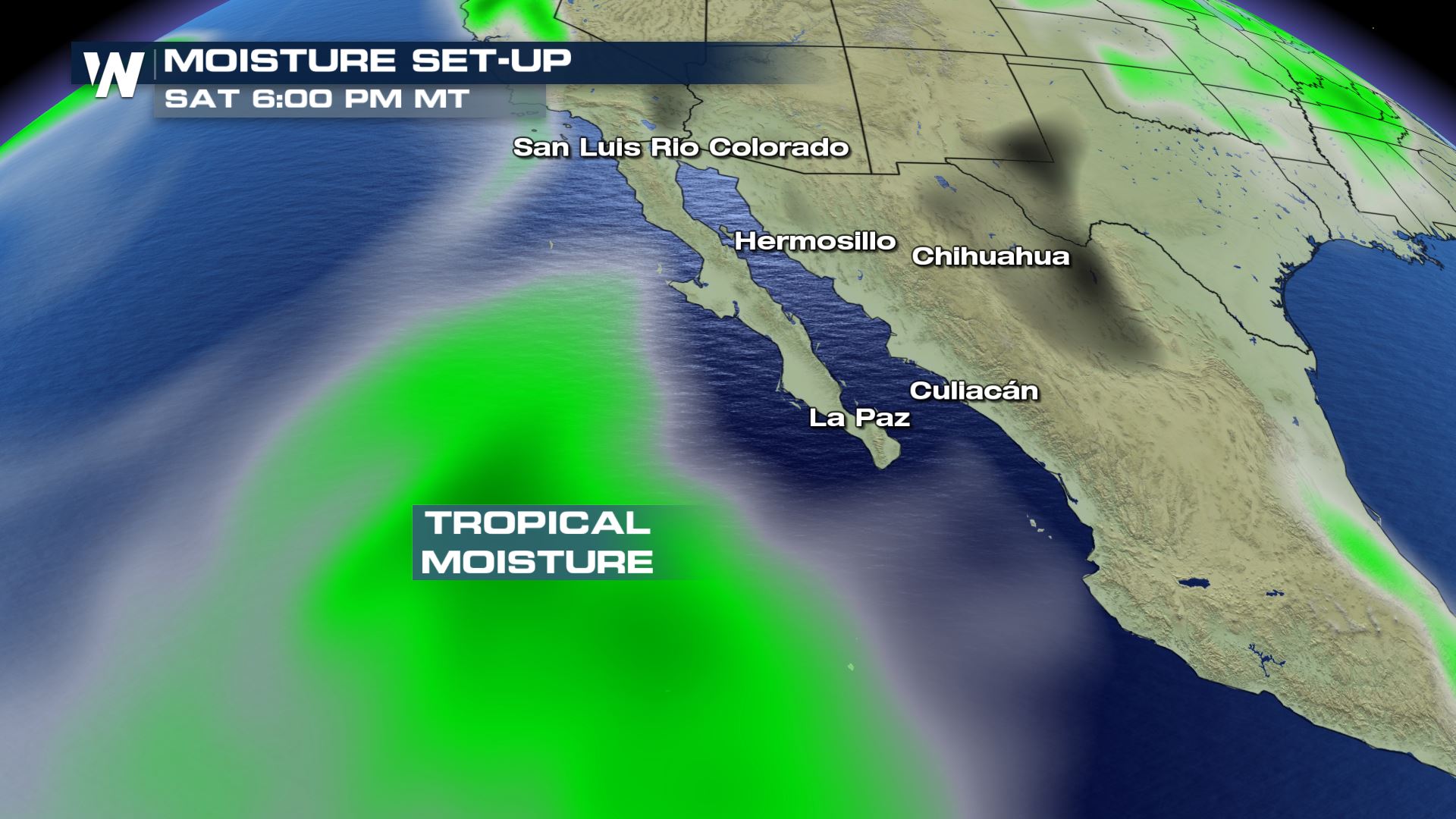 By Saturday, the moisture will continue moving northward. At the same time (not pictured here just yet) a surface cold front will approach California.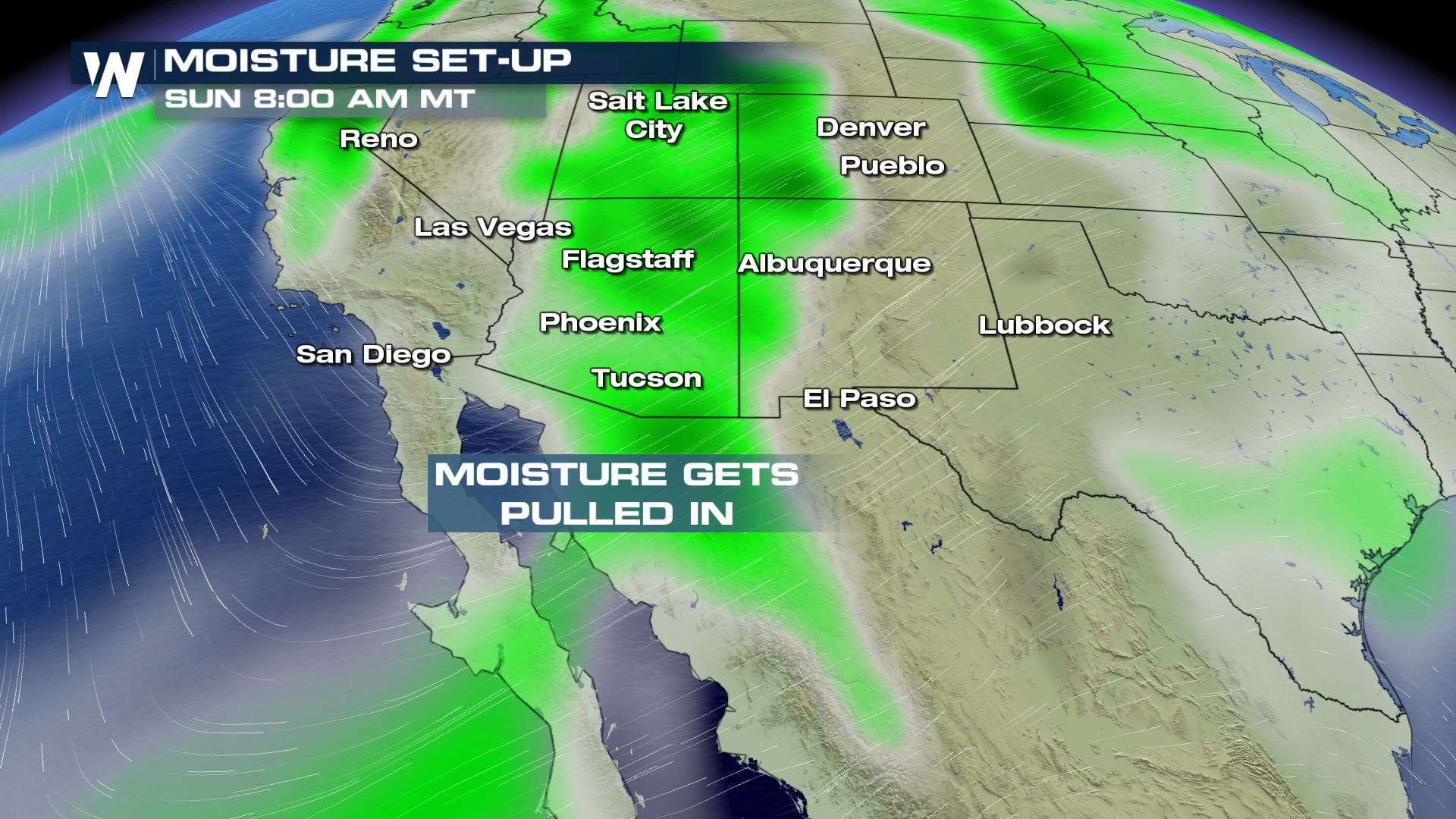 The approaching cold front will likely pull in a little bit of that moisture on Saturday and Sunday. This will mostly be felt in southern Arizona and New Mexico. It could be enough moisture to produce widespread rain showers for the low elevations.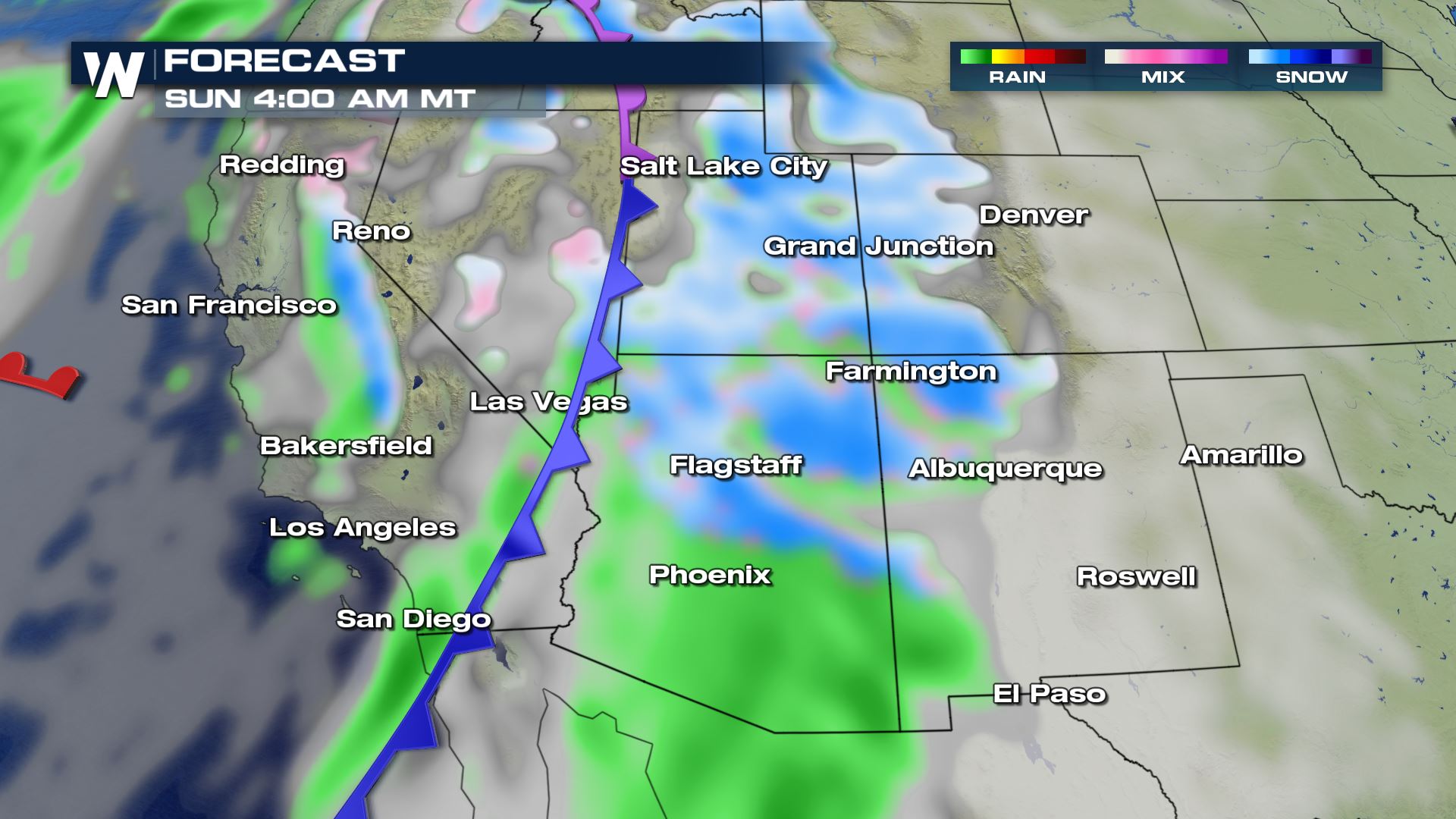 The surface weather map on Saturday night into Sunday where green shows rain and blue shows snow There will be a modest amount of moisture to areas that could use it! The Four Corners is a region that was drier-than-average for much of 2018.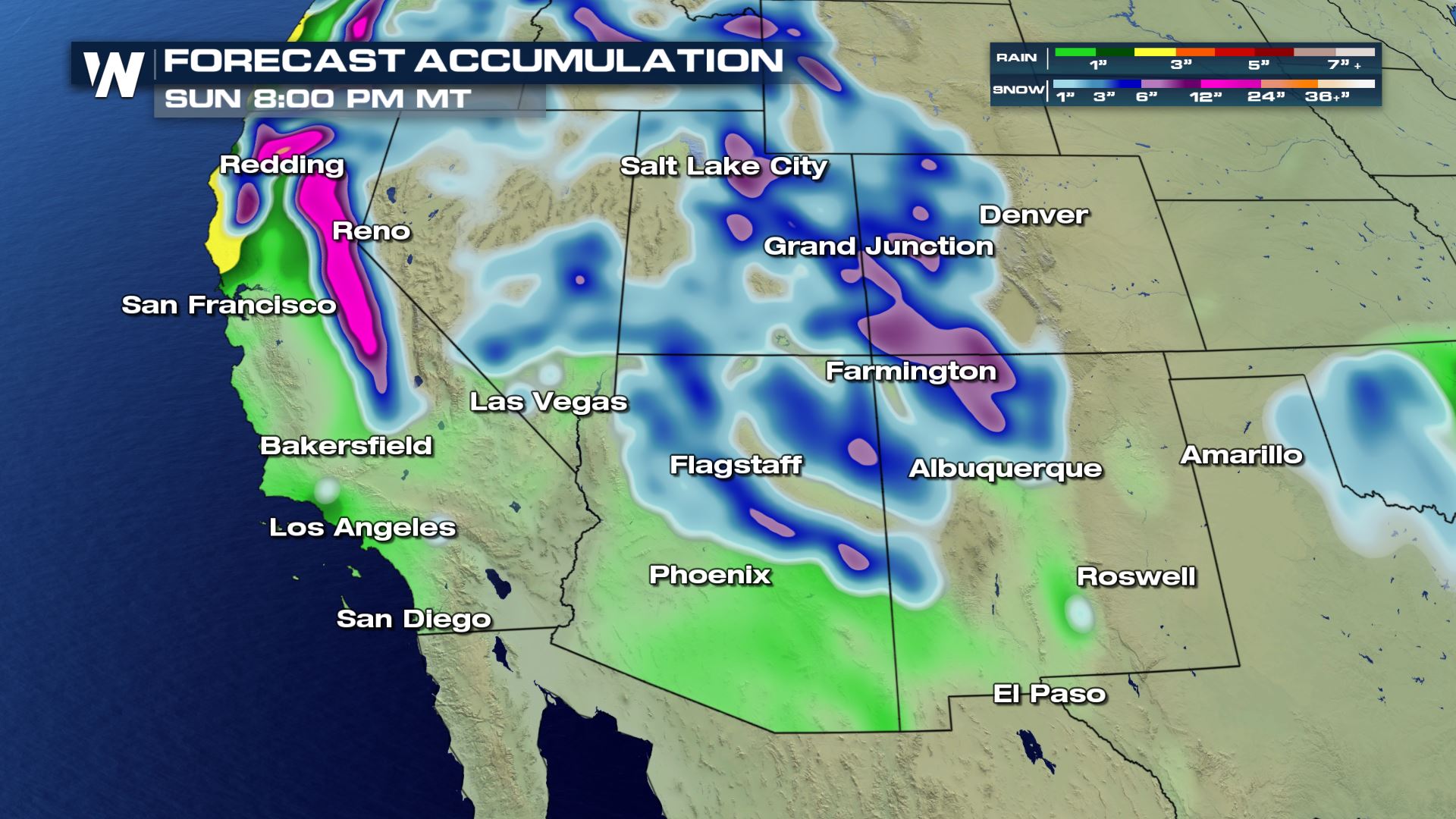 Forecast rain and snow through Sunday night, January 6 If a tropical or subtropical storm were to form, how rare would it be? Well, it would be quite unusual for the eastern Pacific to get a named storm in January. The hurricane season runs from May 15 to November 30 in the eastern Pacific Ocean. Looking back over the past 30 years, there have only been a handful of storms to form during the hurricane "off season." Those storms mainly occurred in early May!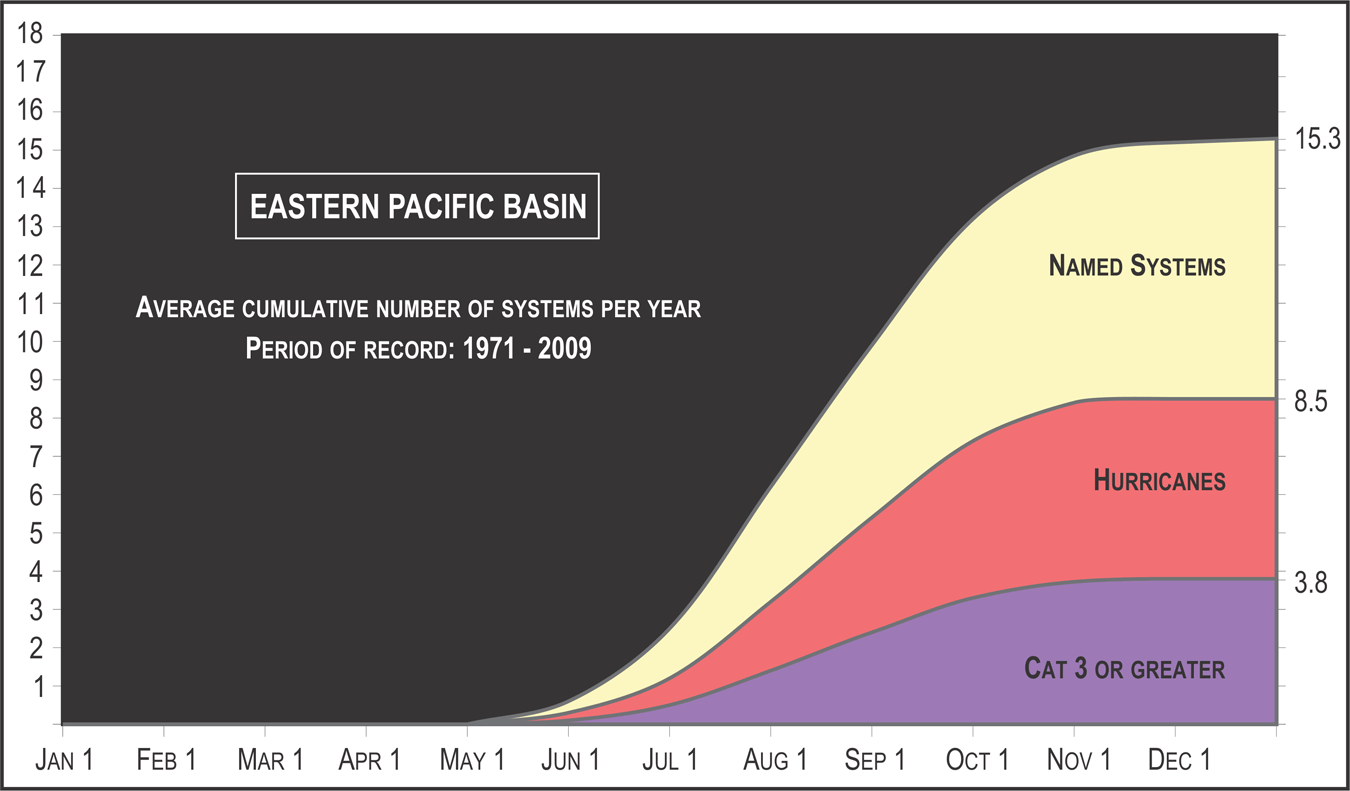 The average cumulative tropical systems for the eastern Pacific shows activity ramping up beginning mainly after May 1. To get a storm in January would be quite the feat. For now, expect wet weather in the Southwest this weekend! For WeatherNation, Meteorologist Steve Glazier