A Springtime "winter" storm is bringing heavy rain, strong storms, and the threat of significant icing to the Northeast as a warm front lifts north through the region. Enough cold air at the surface will support a widespread ice threat and moderate impacts as a result (above).
Travel will be very dangerous through northern New England, and if possible please stay off the roads. Winter alerts are in effect (below) for northern New England and New York as freezing rain is expected - up to two-tenths of an inch of ice is possible.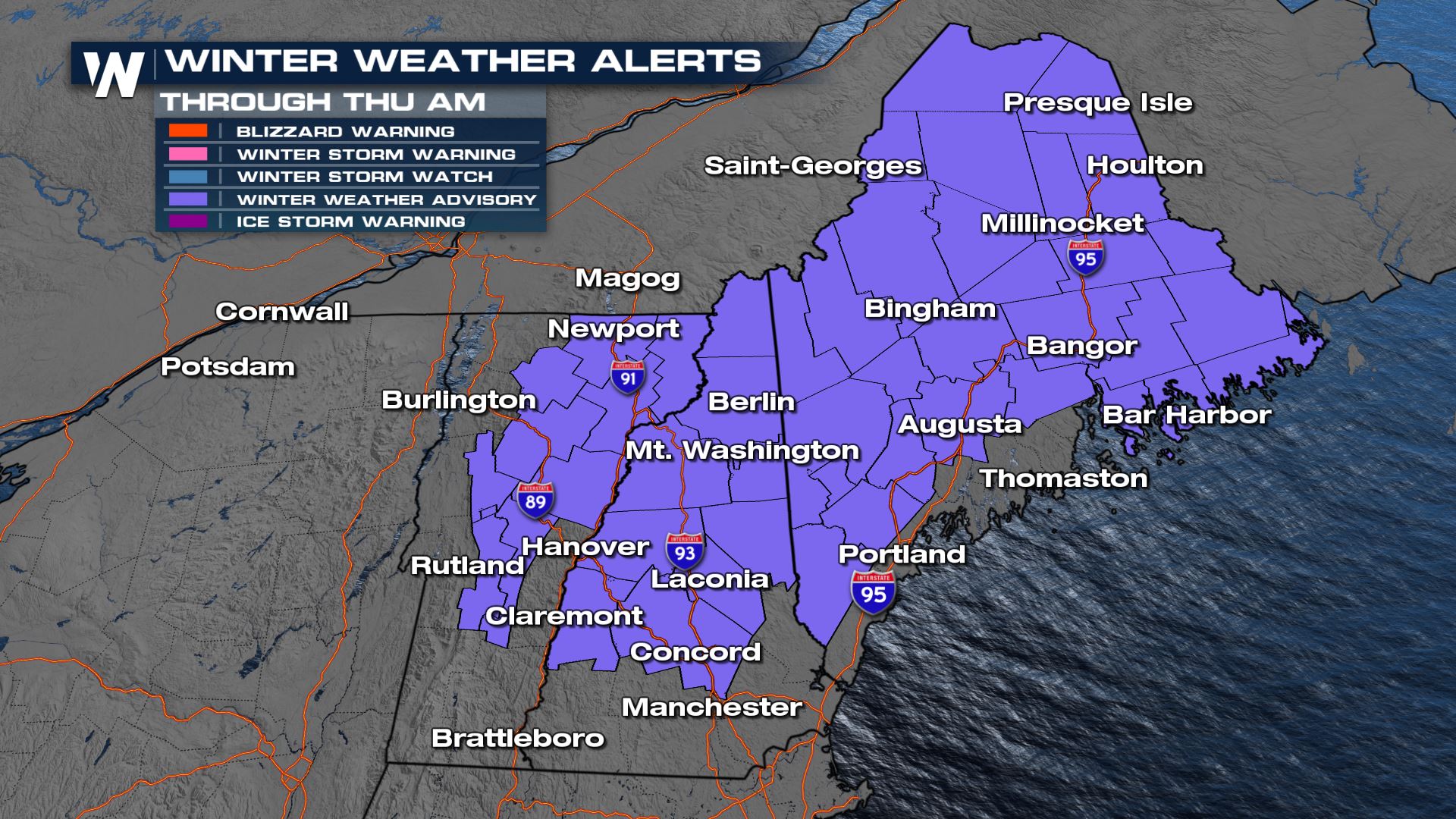 At the surface, we have cold air, with many spots in northern New England below freezing, which will support the freezing of any precipitation that comes down. In the mid-levels of the atmosphere, enough "warm" air in the mid-levels of our atmosphere will be pulled north by the incoming warm front. This will allow for any snowflakes in the upper atmosphere to melt back into rain on the way to the surface. Then, when hitting the ground those raindrops will encounter sub-freezing air and become the ice threat we have in store.
A warm front has pushed north, bringing warm air and moisture to the region. We will see rain and ice spread to the east the overnight, heavy at times. The cold front sweeps through on Thursday, bringing a few lingering showers but most of the ice will have concluded by the morning on Thursday.
The Baron model shows significant icing through northern New England and the Berkshires on Wednesday with up to 0.5" possible locally. This will be enough to down power lines and tree limbs - conduct any needed cleanup ahead of the storm.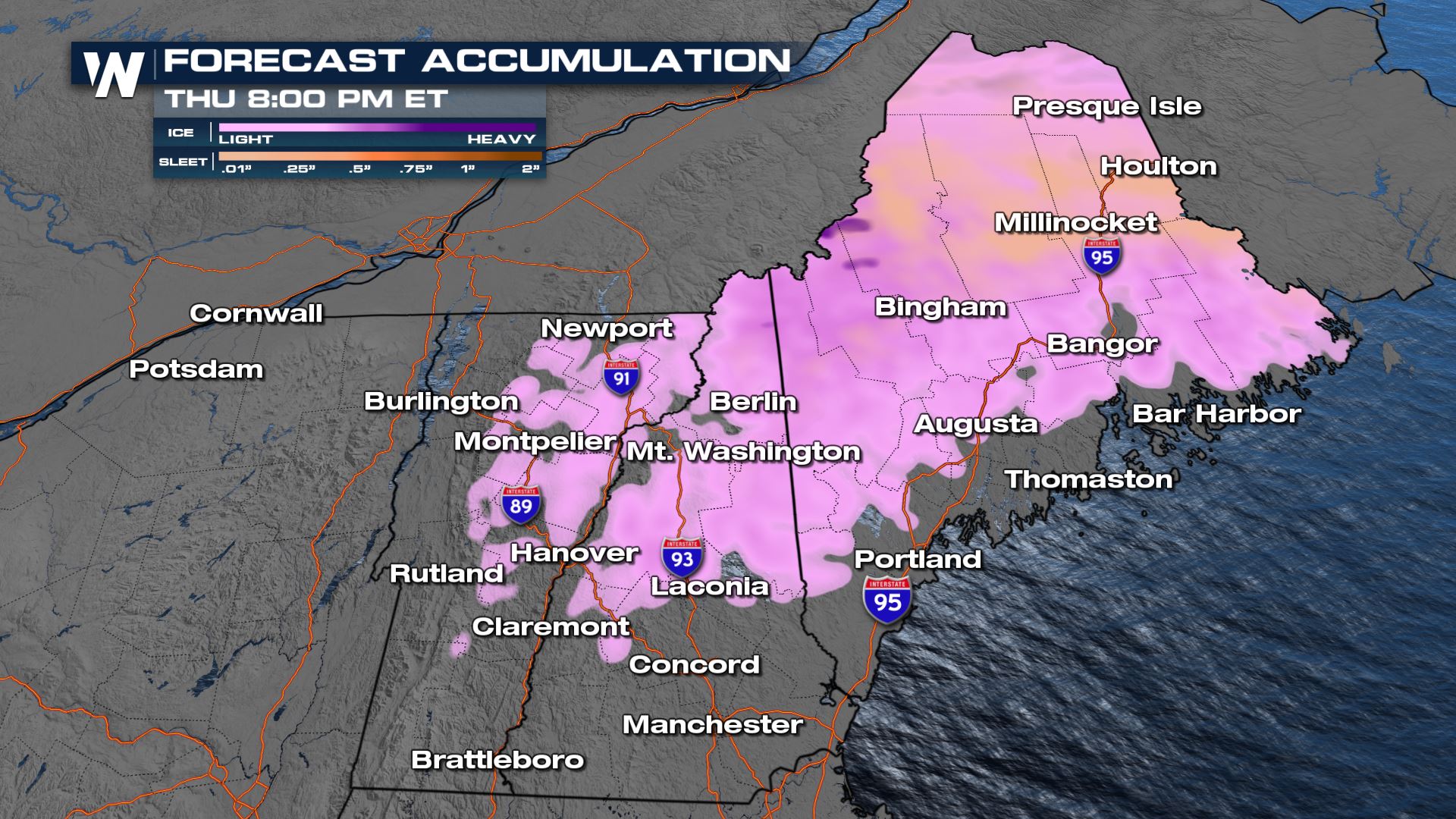 Stay with WeatherNation throughout this powerful Spring storm in the Northeast.