A tornado watch continues overnight for parts of Ohio, Indiana, and Kentucky as this powerful low-pressure system and cold front continue moving east. Take all warnings seriously and seek shelter immediately - the storm risk is extremely dangerous. A MODERATE RISK of severe storms continues overnight, a very small downgrade from the earlier high risk. But this is still a level 4 out of 5 in terms of intensity, Strong winds, extremely large hail, and powerful tornadoes still possible with any storm that forms overnight. Be prepared to put your severe weather plan into action immediately if a warning is issued.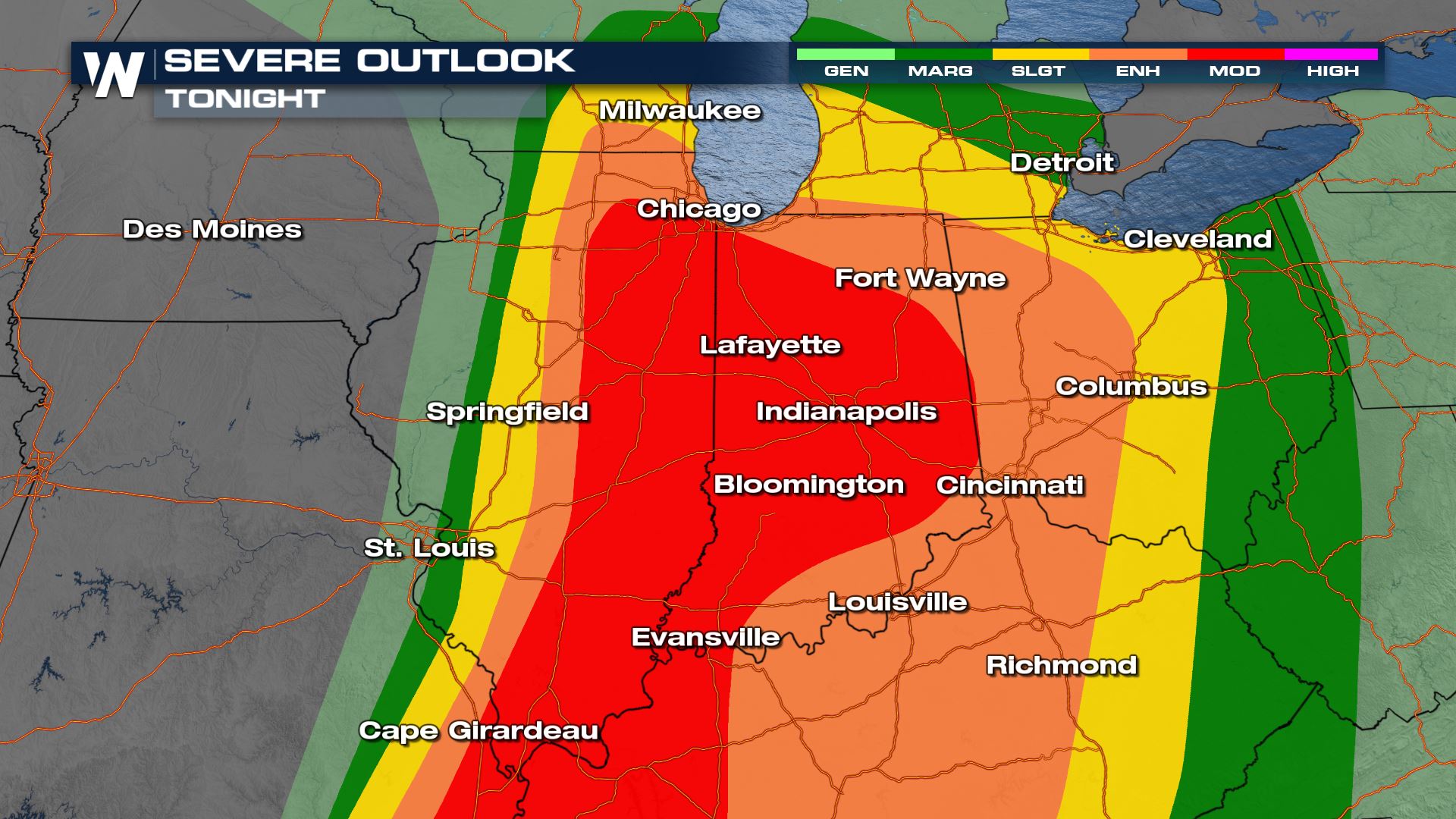 The tornado threat (in red and yellow below) is most elevated across Illinois, Indiana, and western Kentucky, where low-level rotation near the surface is strongest. This is also where stronger, longer-track tornadoes are possible. Storms could be moving as fast as 60 miles per hour, so you may not get a lot of lead time when a warning is issued. There is a significant tornado risk for Illinois, Kentucky, and Missouri. This means that the environment here is conducive for strong, longer-track tornadoes, EF-2 or greater. This is the same threat we had last Friday when tornadoes tore through Mississippi. Every storm is different, but this indicates the seriousness of the situation tonight.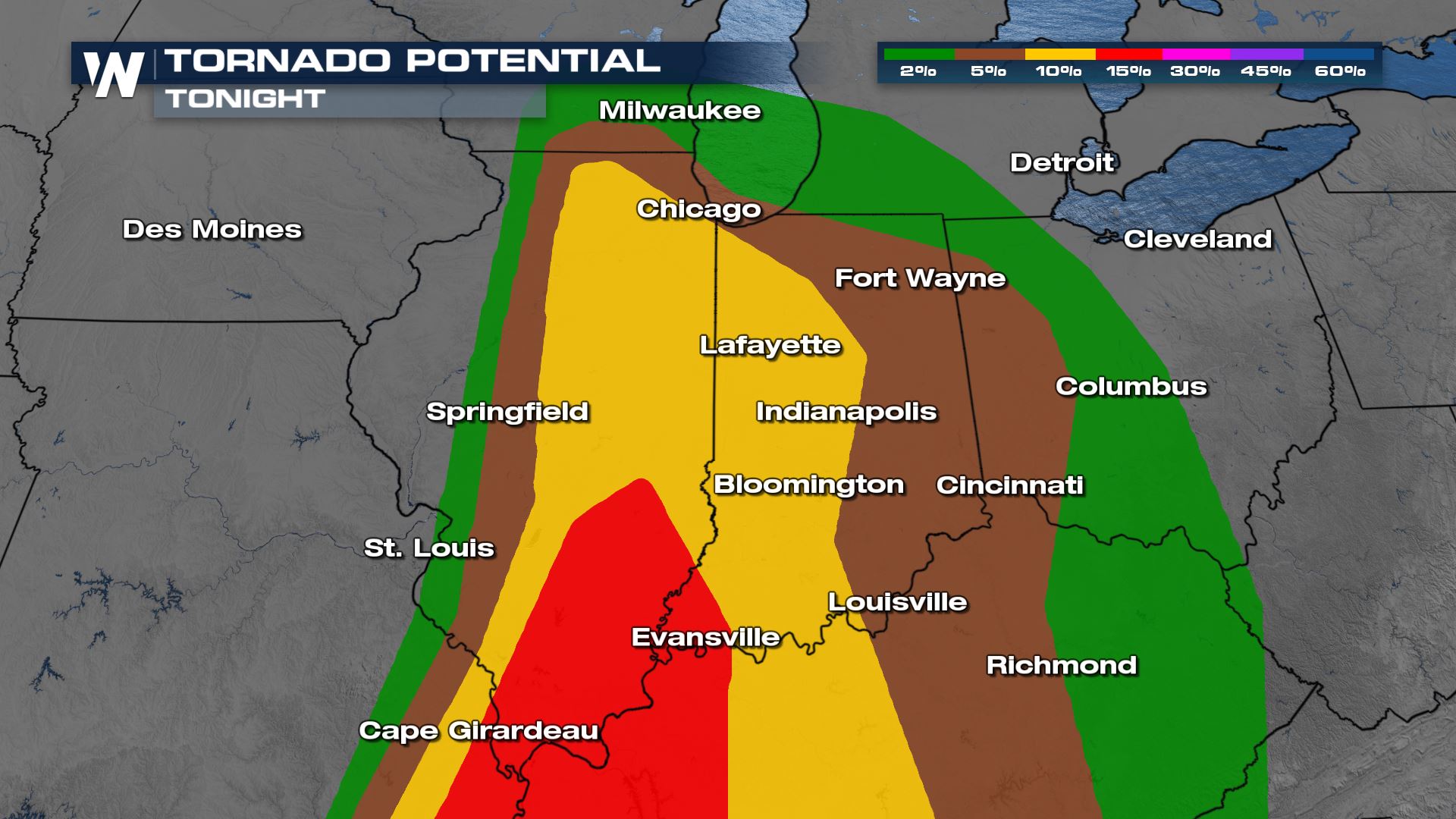 There is a significant risk for strong winds too (in blue). Wind gusts can reach over 75 mph, these are hurricane-strength winds! Additionally, there is the risk of significant hail, 2" in diameter or larger through similar areas. Move anything under cover that can be damaged by large ice.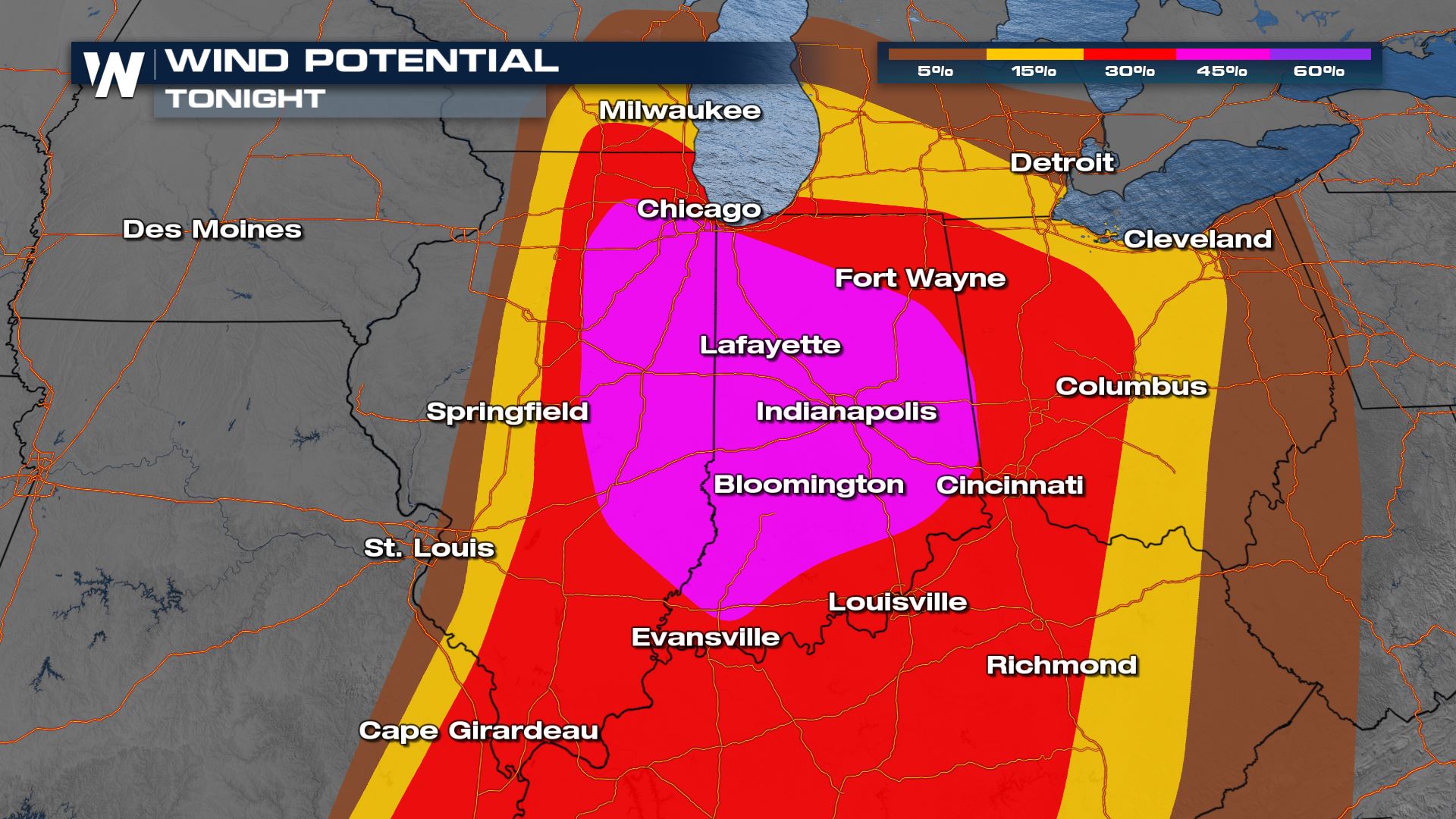 Storms will continue to have the capability of all severe hazards including strong tornadoes. As the night wears on, the severe threat will transition to primarily a gusty wind threat as the storms merge into a squall line with powerful winds. The line will continue to move east through cities like Detroit and Cincinnati overnight.
Stay with WeatherNation on the latest severe weather threat in the central plains and Great Lakes region - the central regional forecast is :30 past the hour. We will be covering the severe weather situation with teams on the ground, bringing you the latest forecast, radar conditions, and storm reports.