Now that we've moved into early November, let's recap what a wild month October was for temperature extremes! A strong ridge of high pressure dominated the Southeast, while a trough of low-pressure remained over areas in the Pacific Northwest. All time record warmth was reported in the southeast, and all time record low temps were reported in the northwest!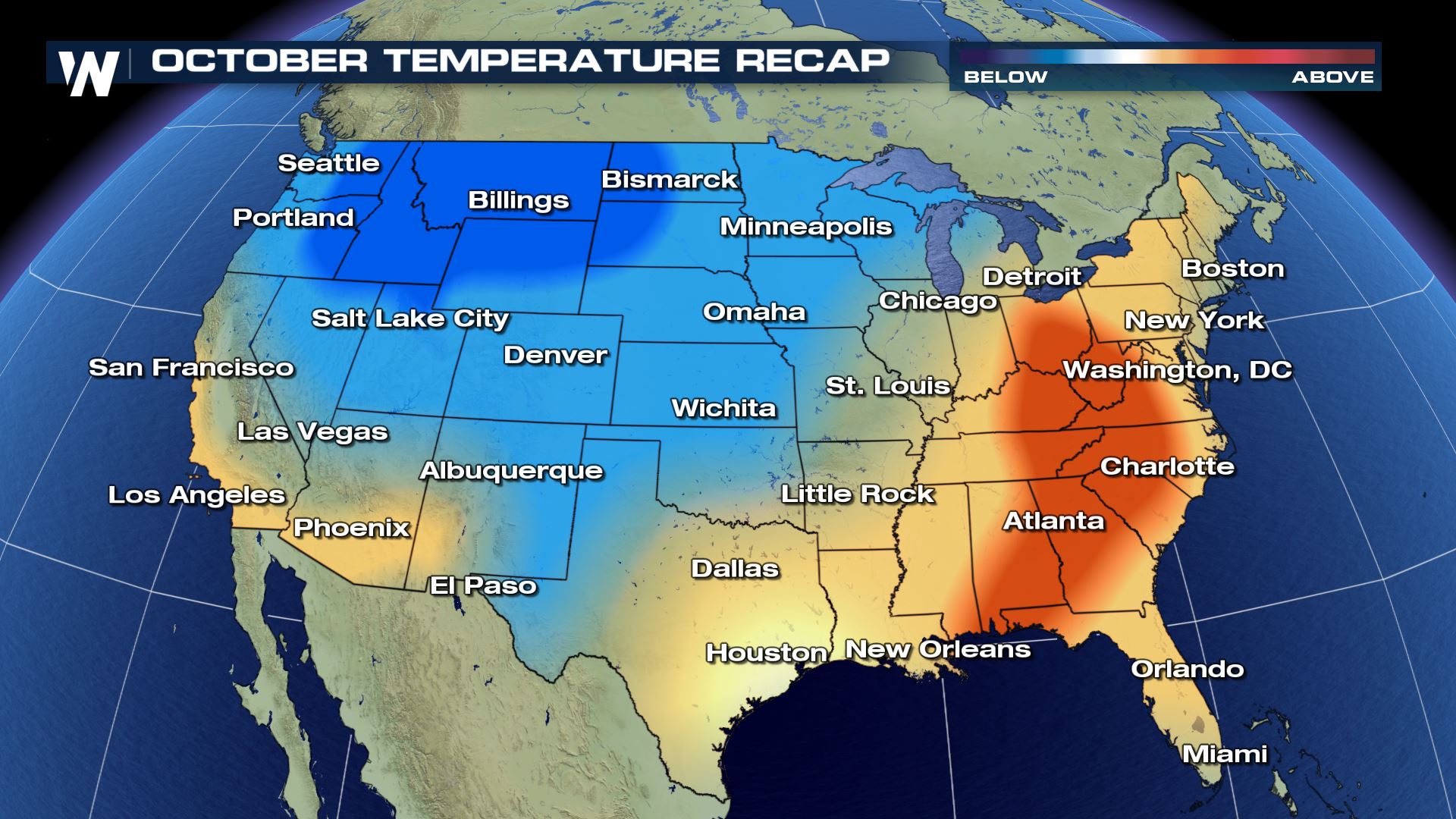 For many areas in the Southeast, it was the hottest October on record. From south Florida through the Tennessee Valley, high pressure remained in control throughout the month, keeping temperatures well above average!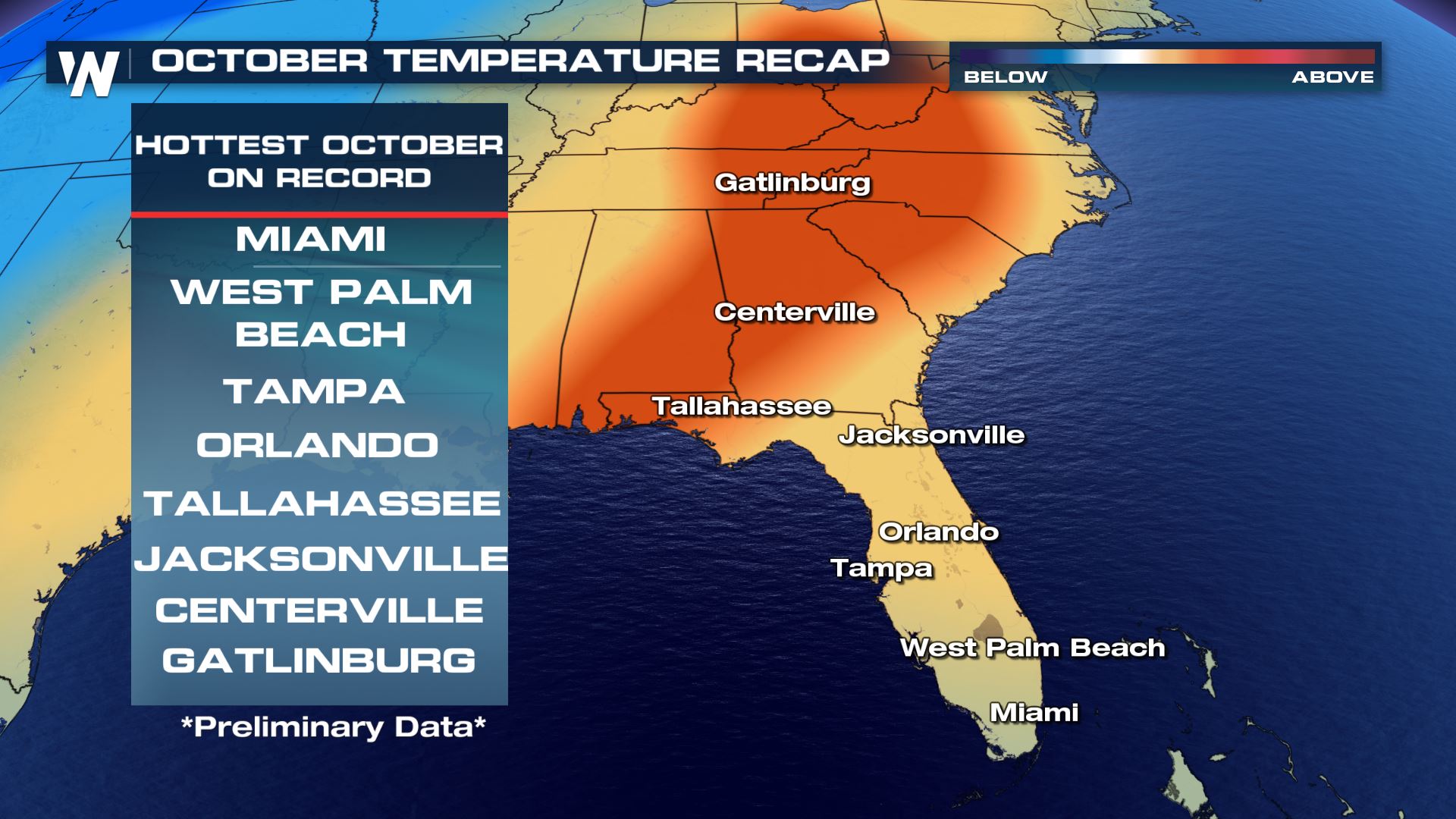 It was certainly a hot month in Daytona Beach, FL as the average temperature was 79.3°, beating the previous record of 78.0° in 2007.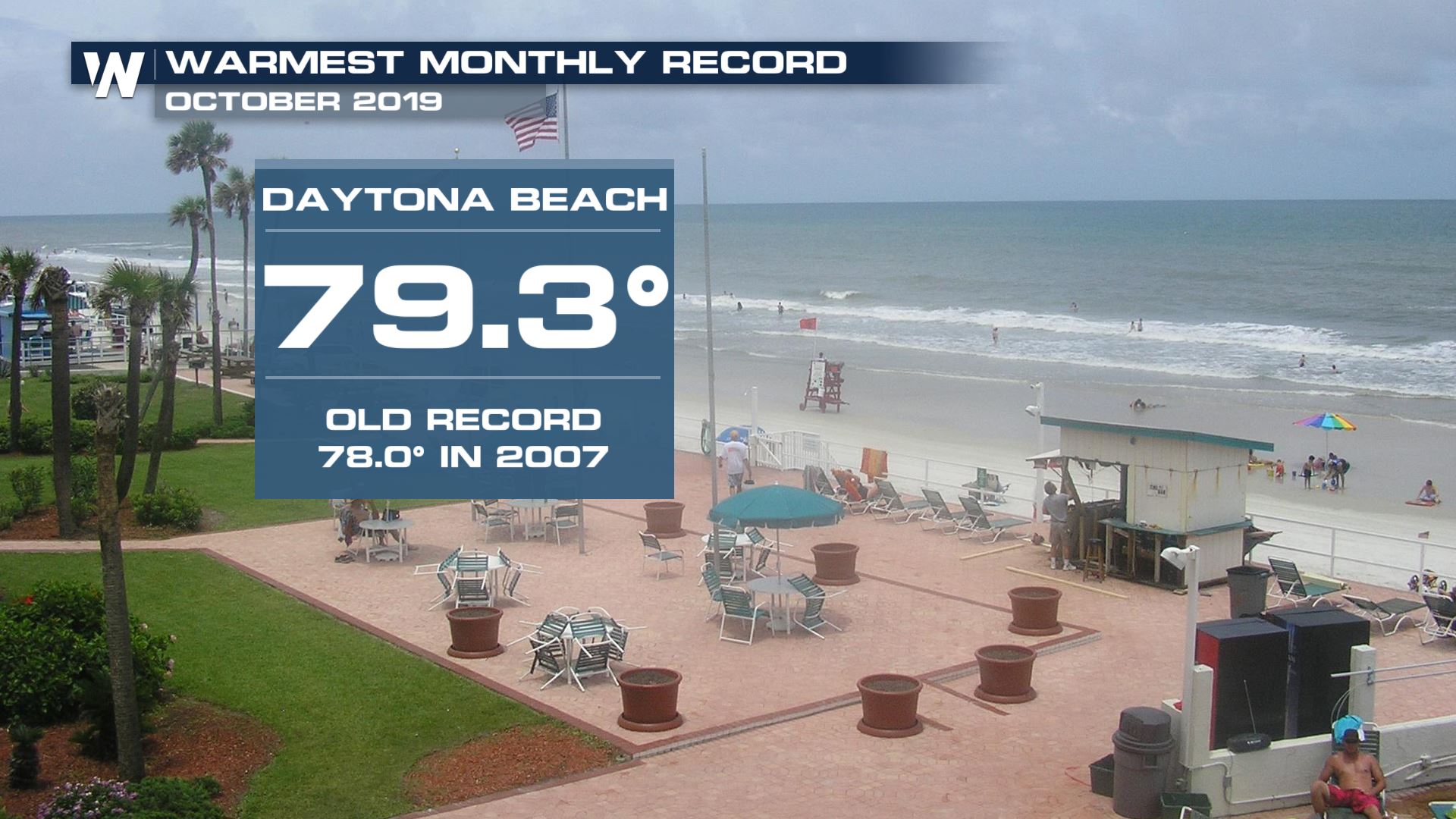 Orlando was another city that reported record high temps in October, with an average of 81.1°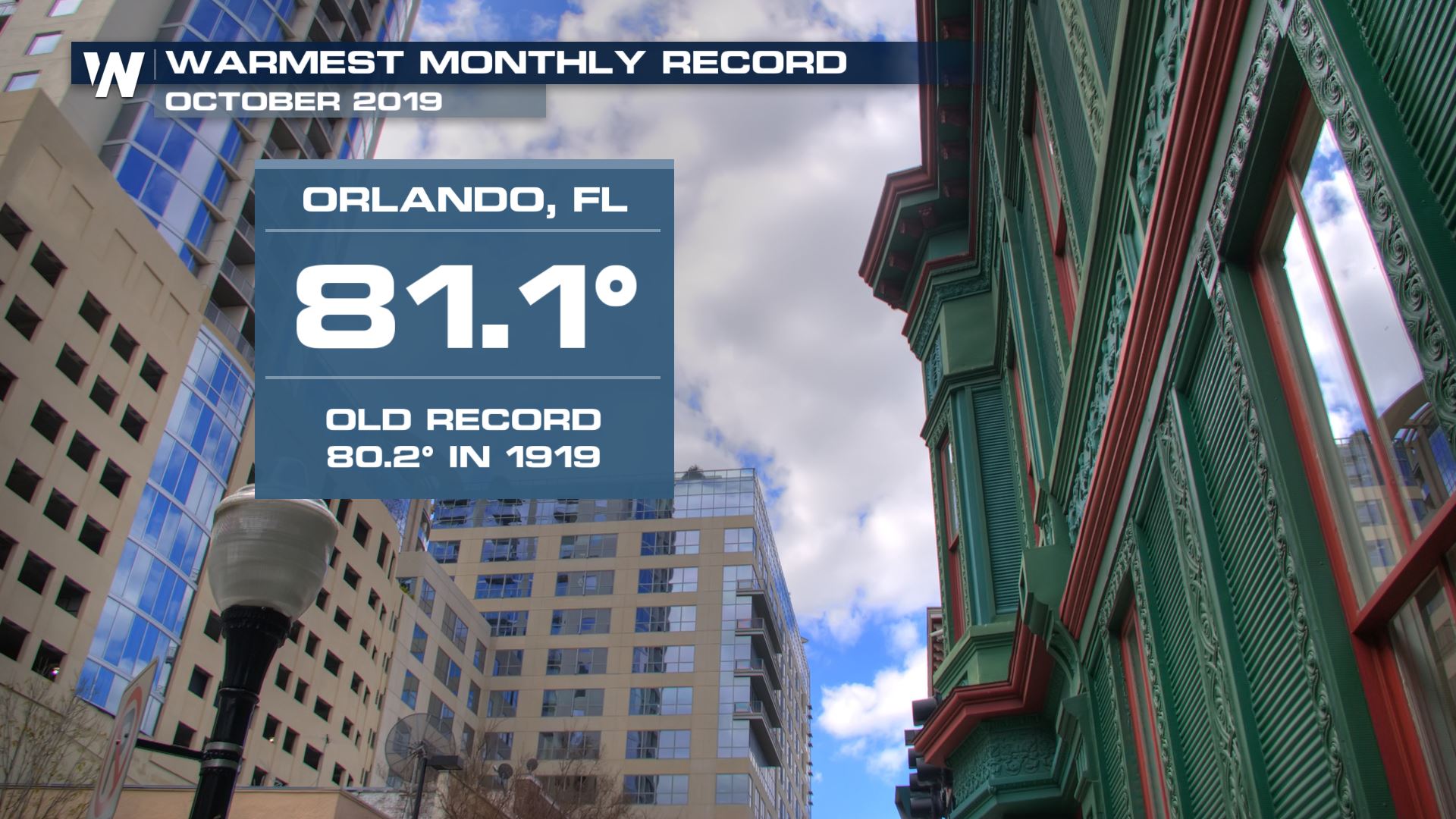 On the flip-side of the high pressure in the Southeast, was a cold weather pattern in the Pacific Northwest. The month of October had all-time record cold temps as the weather pattern allowed cold air to remain overhead. Areas from Nevada north into Oregon, Washington, Idaho and Montana all reported record low average cold temperatures.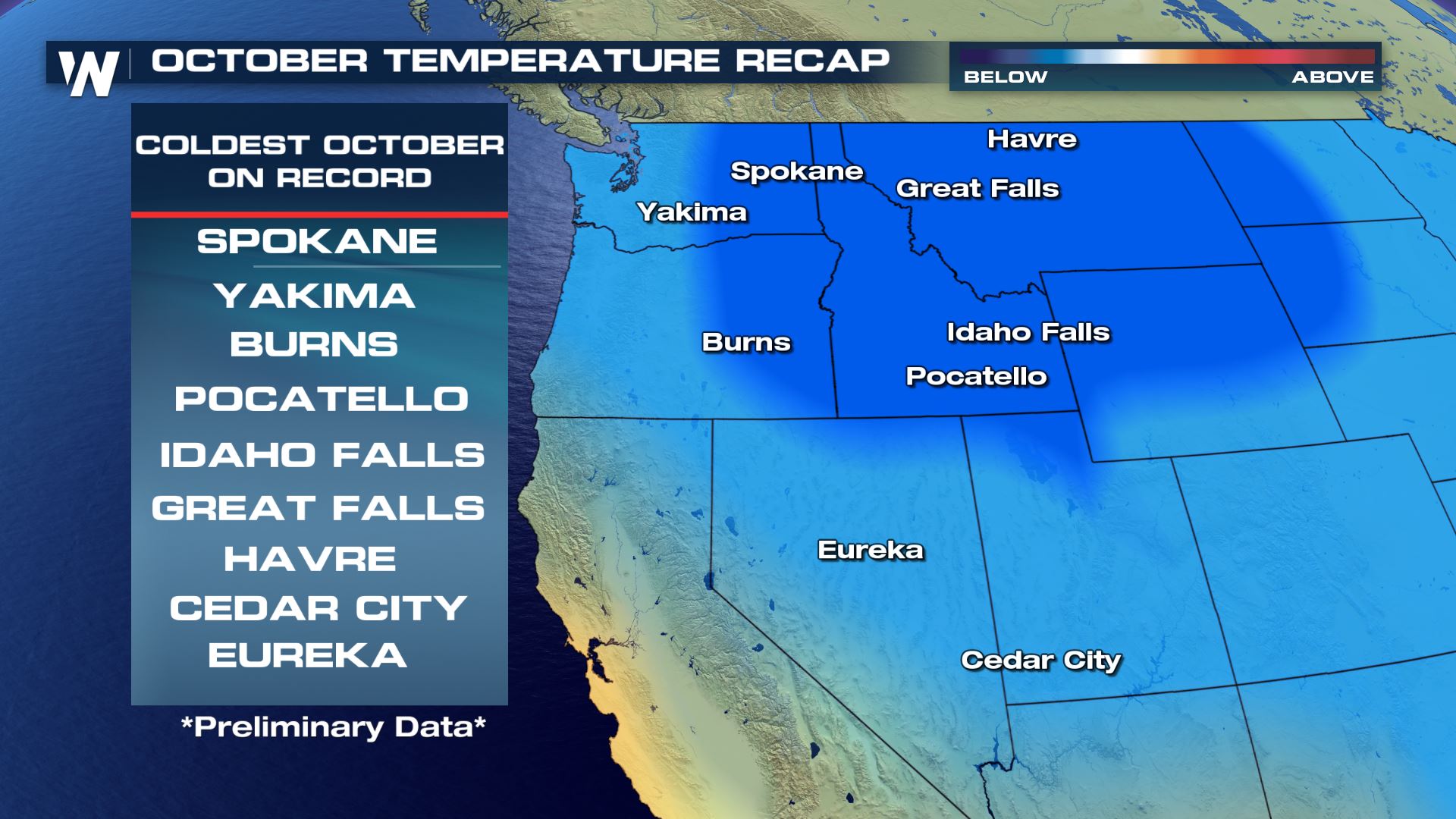 Check out the cities across the area that reported record cold temperatures!