The ongoing nor'easter is bringing several hazardous weather impacts such as (but not limited to) heavy rain, flooding, coastal water inundation and damaging winds. A reason why this is happening is the strength of the central low pressure itself. When you look at a current weather map and see the Blue H's and Red L's indicating high and low pressures, the map is a smoothed visual of weather observations across the country. What you don't see on that daily weather map is the strength of the high or low pressure. When that high pressure is really high or that low pressure is really low, it usually translates to stronger types of weather. In this case, the ongoing nor'easter will have a central pressure that is on pace to be record-breaking!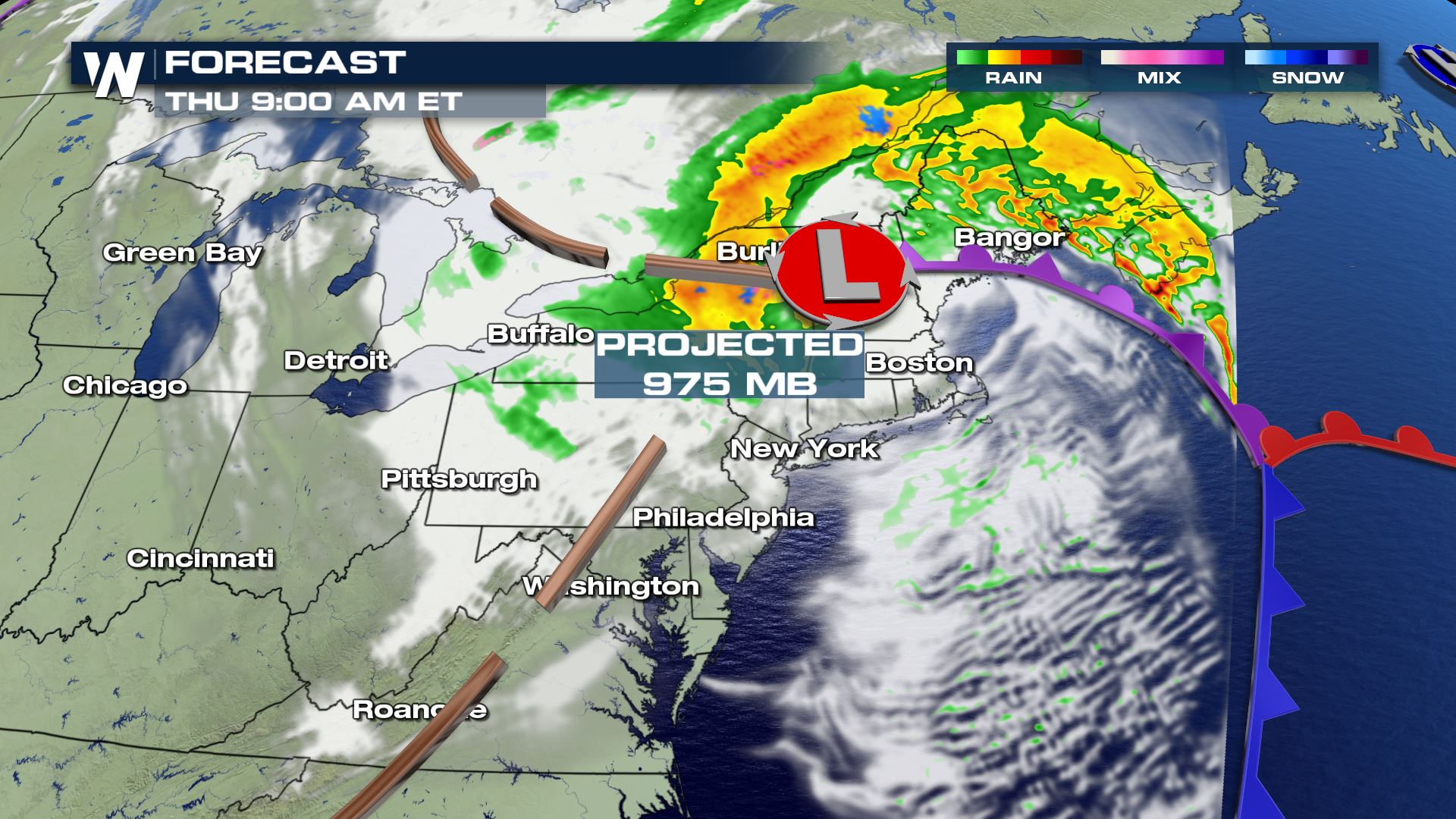 The projected central low pressure on Thursday, October 17th. The projected low pressure will reach into the middle 970's (when measuring in millibars) on Thursday. If this verifies, it will be the lowest recorded pressure in this region during the month of October. https://twitter.com/NWSGray/status/1184517069875929088 We should disclaim that record keeping for pressure levels gets a little foggy at times. Pressure records aren't as well-kept as temperature records, but they're still pretty good. They are good enough to be a reliable indicator of how common these types of storms are. In this case, this storm is a rare one.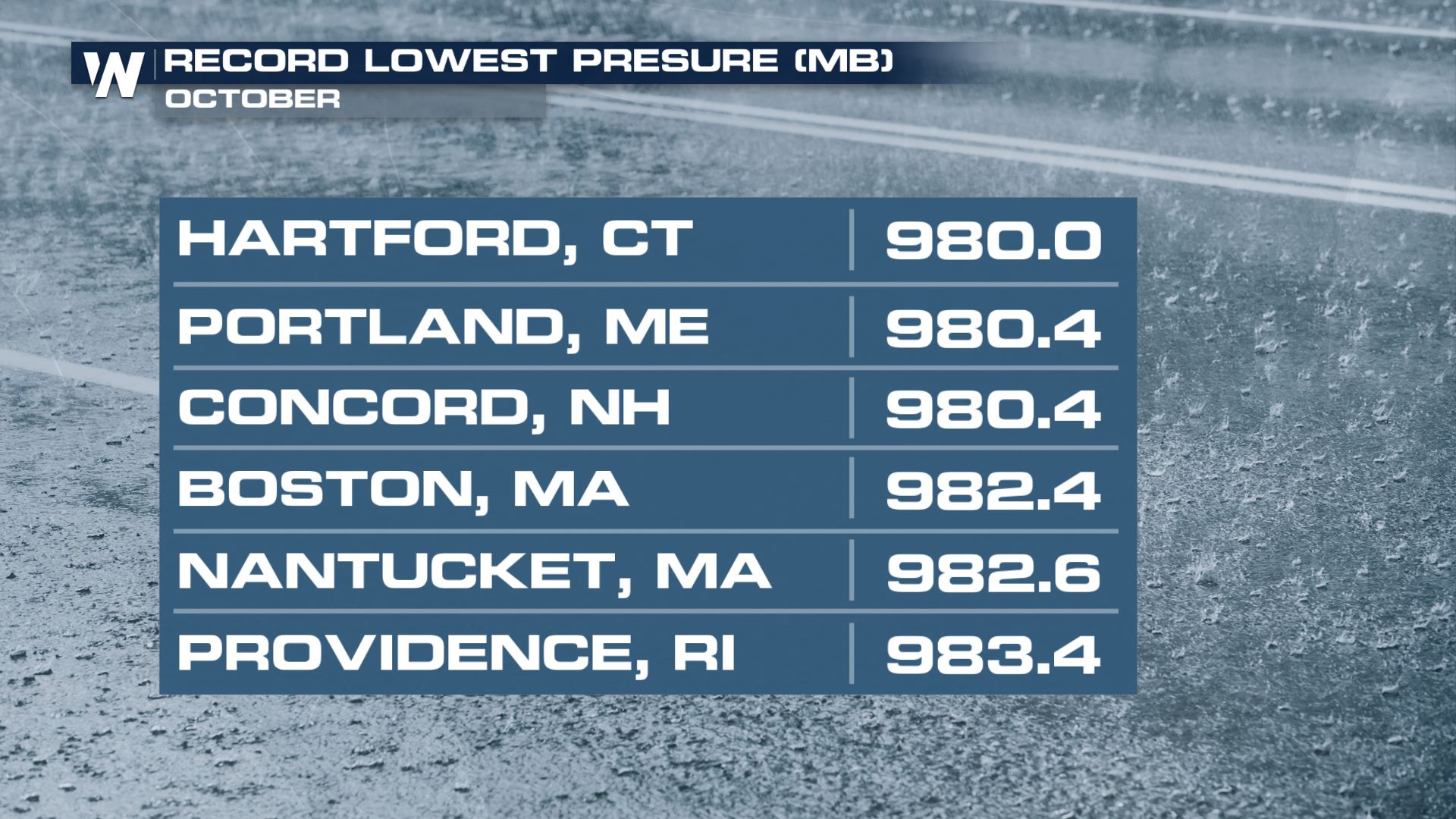 The Northeast is no stranger to very strong storms that have low central pressures. However this storm is very strong
for the month of October
. These strong nor'easters are more common during December, January and February as opposed to October. For details on the impacts this storm will bring, the timeline and much more, visit our related story below.
Related Story: Nor'eastern Developing Wednesday and Thursday