A major pattern change is coming for much of the country for the end of April and beginning of May, for both temperatures and precipitation! The national temperature outlook features high likelihood of above average temperatures for much of the eastern and western U.S. Darker colors indicate higher confidence in above average temperatures. Most of the central U.S. is expected to be near average during the same time.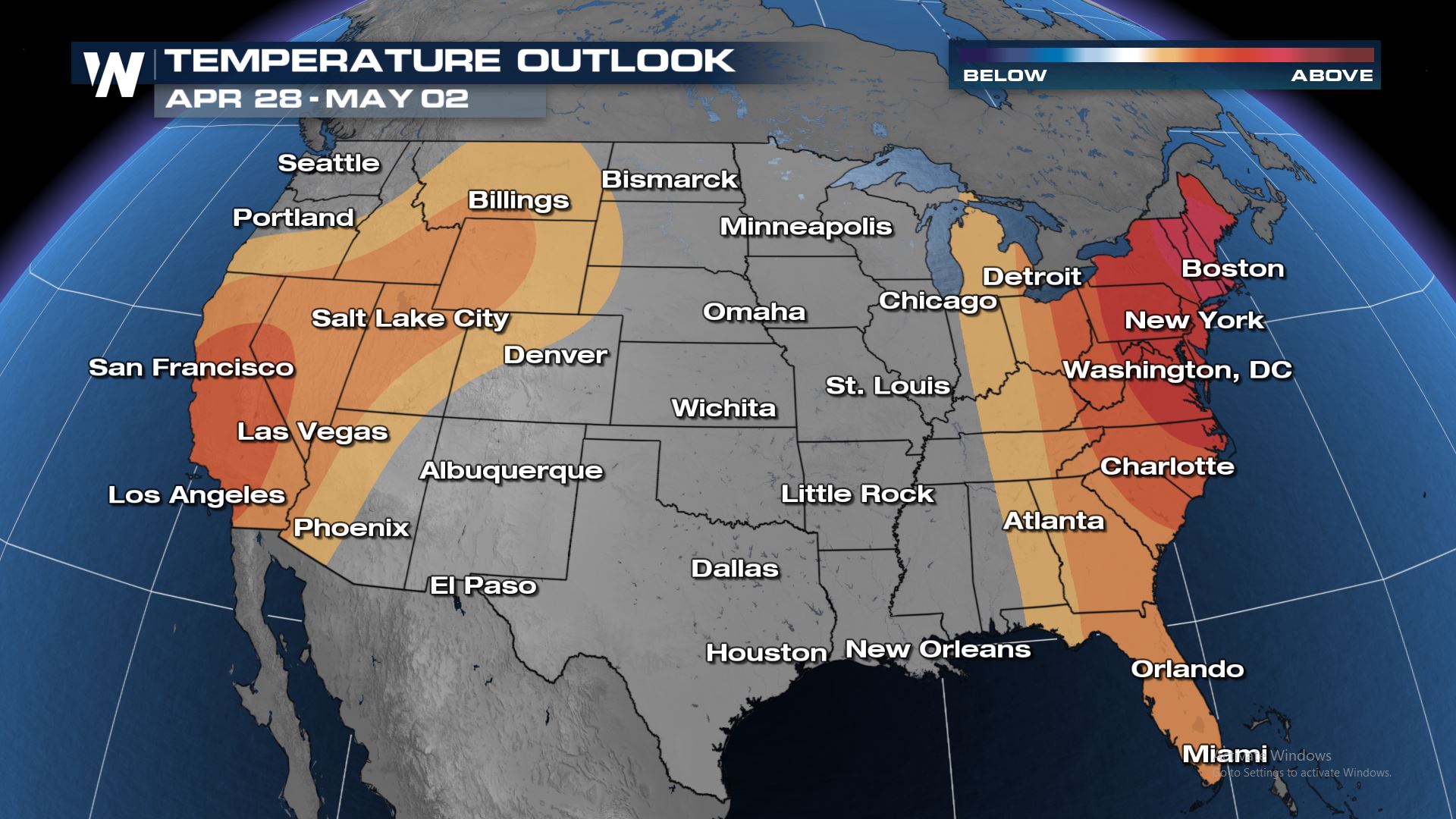 In terms of precipitation, the end of April will provide much needed rain and snow across the western U.S. along with rain in the Midwest and Northern Plains. The South and Southeast will continue to get soaked with multiple chances for severe storms while the Northeast is likely to get rounds of snow and rain.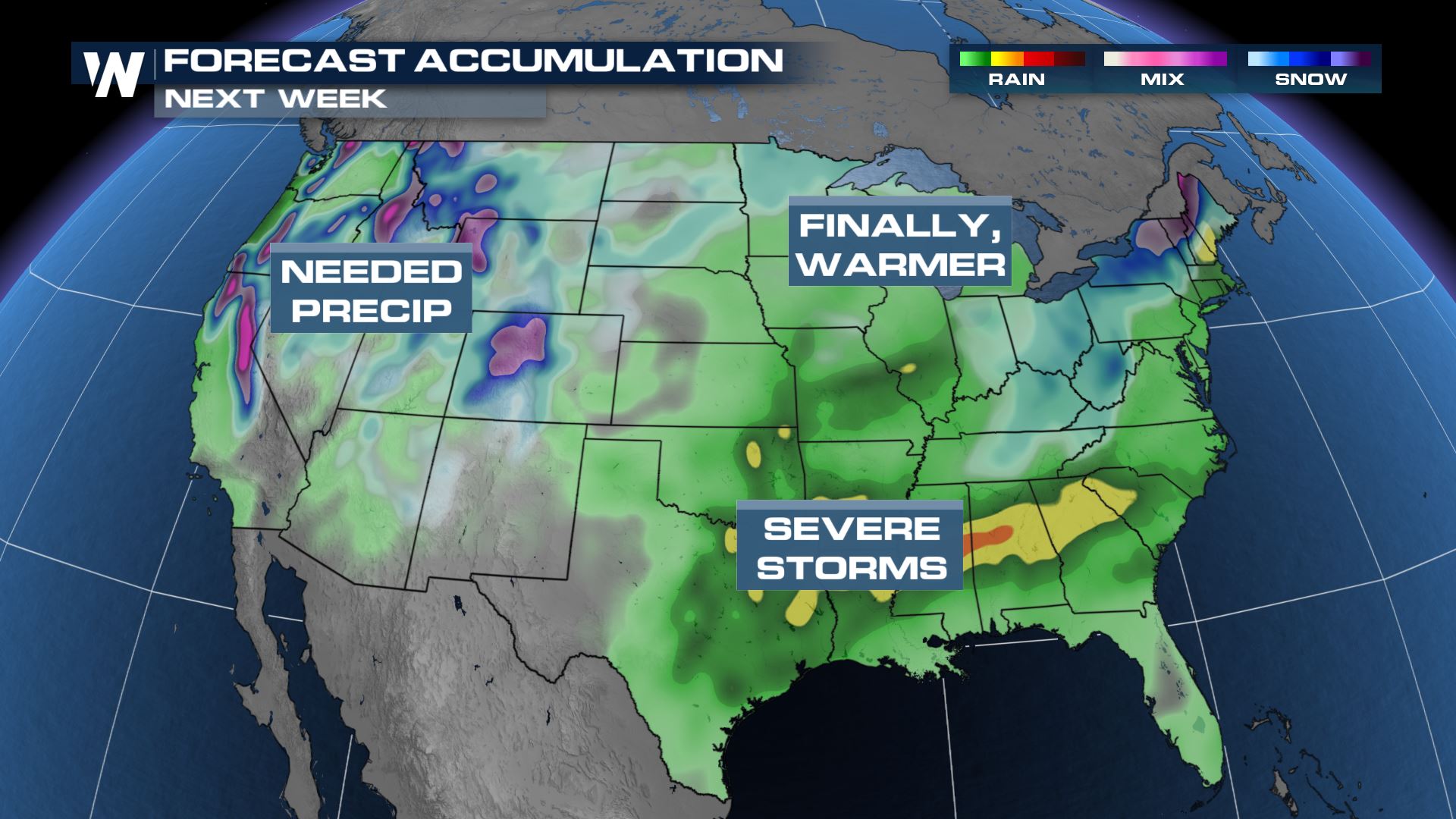 A Pacific low moving towards the West Coast will bring rounds of rain and snow through the weekend with the heaviest precipitation coming Sunday into Monday. Light to moderate rain and snow is expected for much of the Northwest U.S. with heavier rain and snow in northern and central California. Snow in the Sierra Nevada could be heavy and is much needed considering California's reservoirs are nowhere near capacity. For more on the rain & snow potential for the Pacific Northwest,
click here
.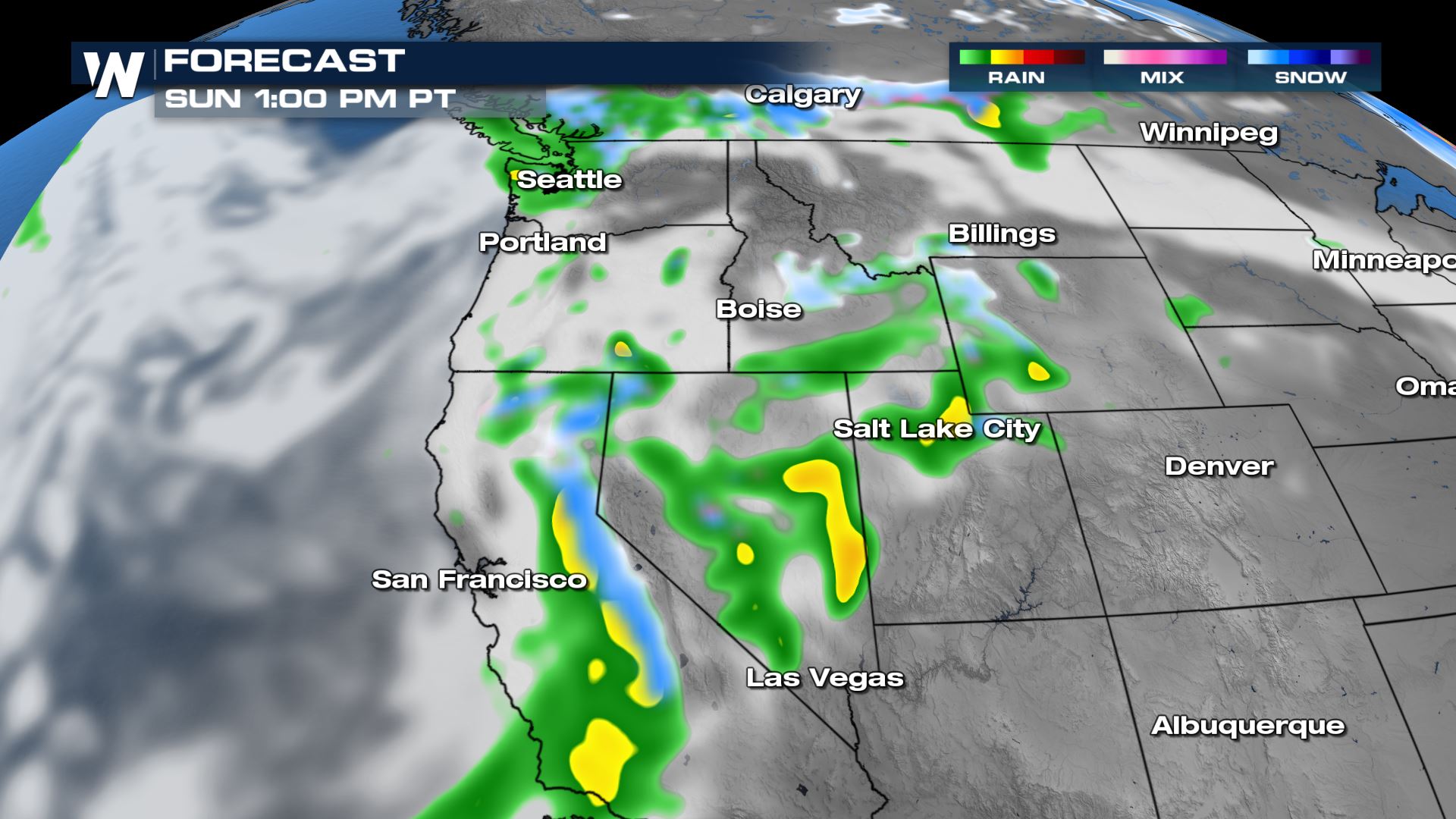 Cold air will come along with this low pressure system. After being above average for the last several days, places like Redding will see a huge drop behind the cold front. Average high in Redding is 72° for this time of year.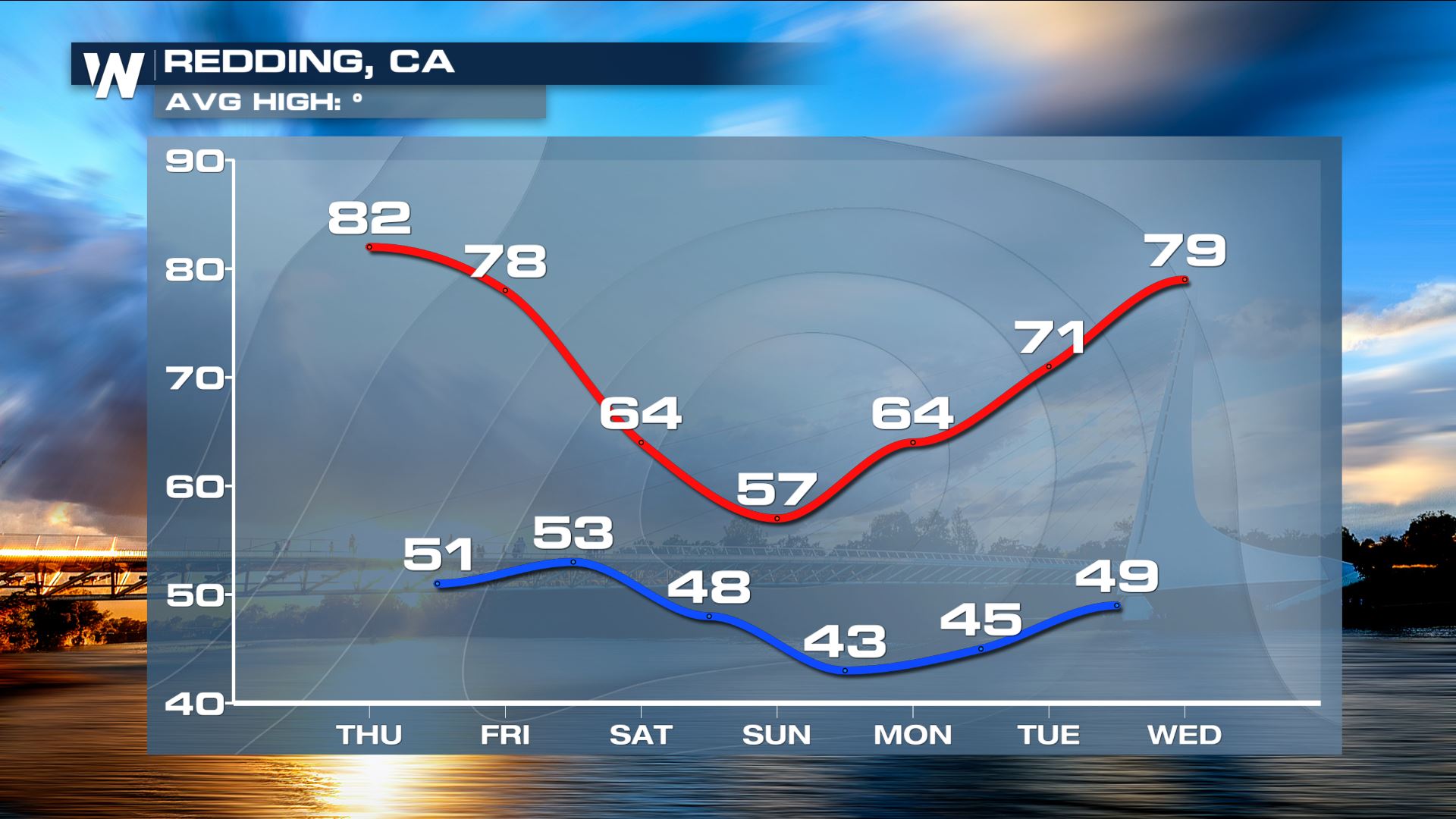 This wave of energy will continue to move across the Rockies Sunday and Monday, organizing into a strong low pressure system by Tuesday. The system will energize the atmosphere and create favorable conditions for severe storms in the southern Plains from Salina, Kansas south to San Angelo, Texas.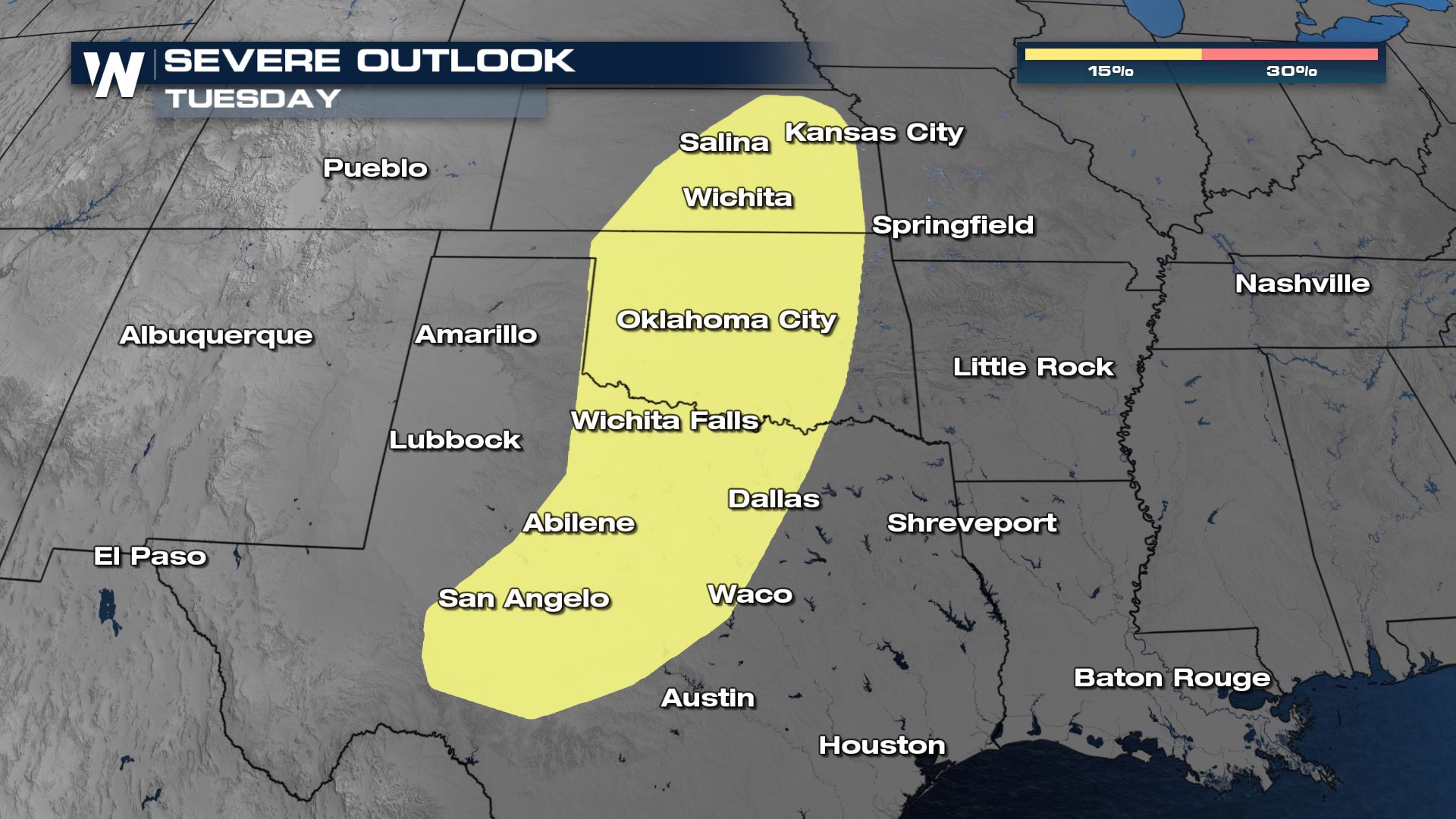 A snapshot of one of our computer models shows heavy rain and strong storms in Oklahoma and Texas Tuesday afternoon and evening. The environment will be supportive of all severe weather threats including 60 mph wind gusts, hail larger than 1" in diameter and torandoes.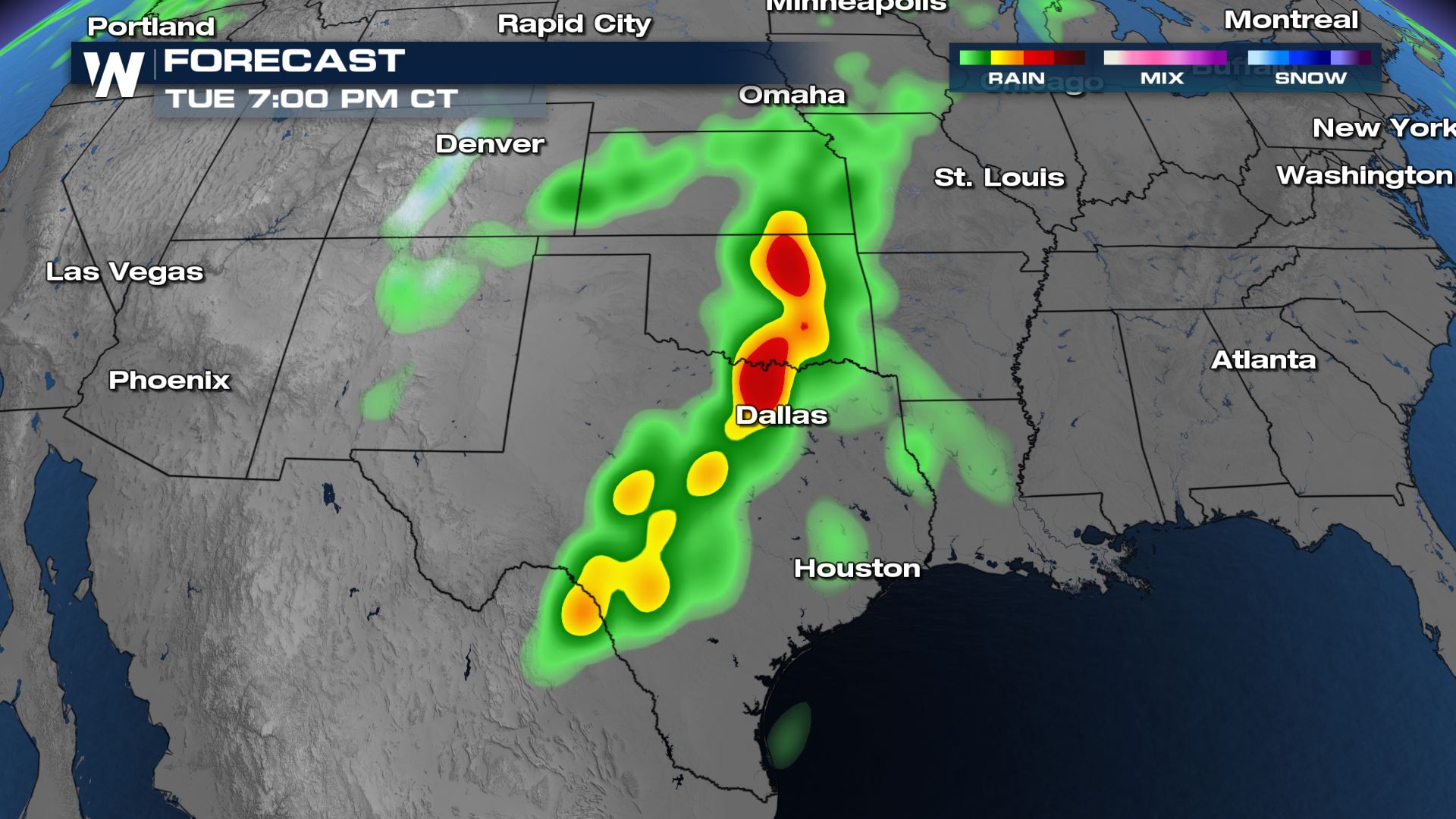 As this system progresses eastward into the Mississippi Valley and Southeast later next week. the chance for strong storms and heavy rain continues. Large, deep long waves in the upper atmosphere will support a favorable environment for storms. The blocking pattern will also keep warm air locked in the Eastern U.S. as well as increasing humidity.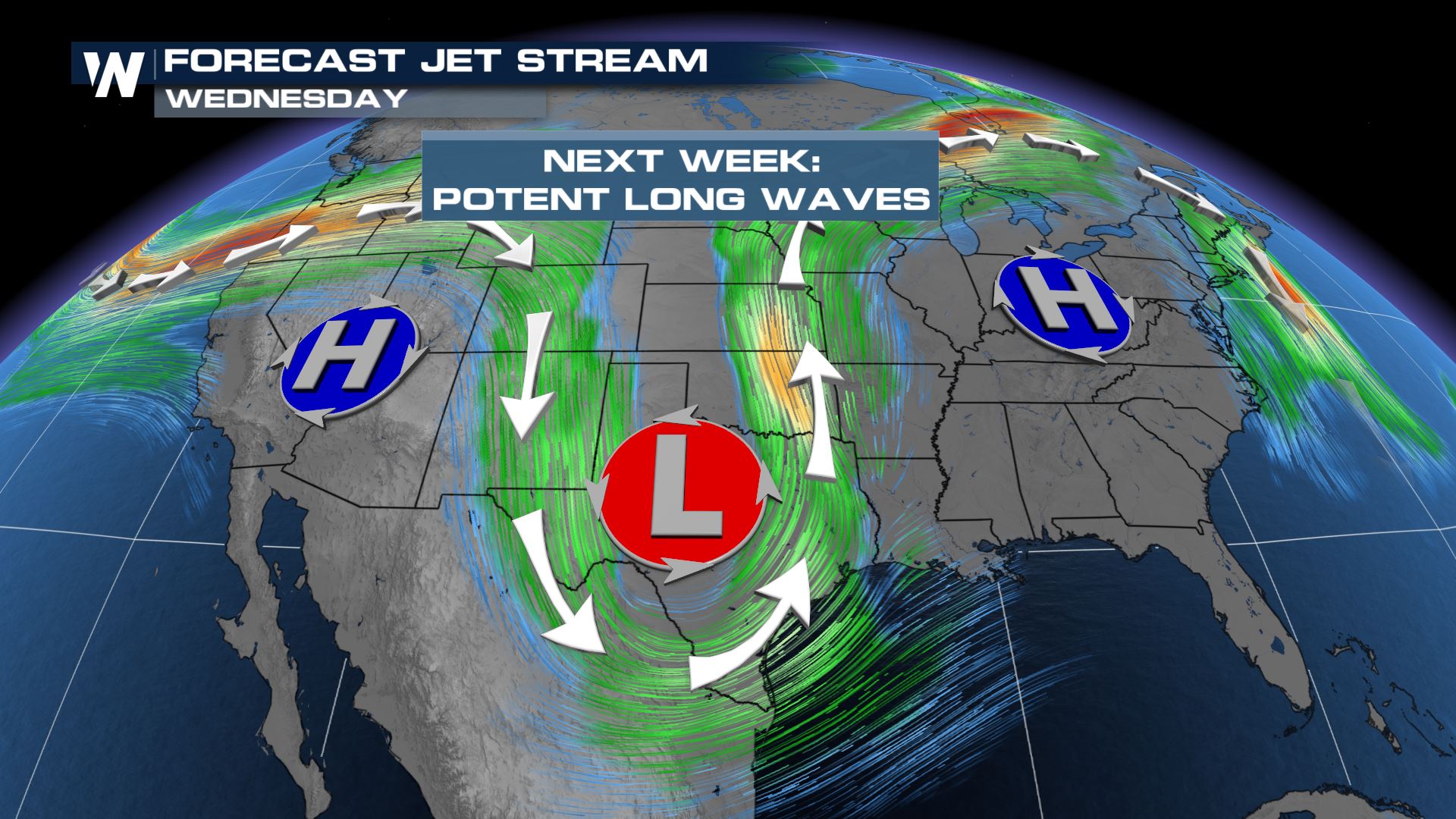 The blocking pattern will also keep warm air locked in the Eastern U.S. as well as increase humidity levels. Dallas will see a very quick warm up into the weekend as warm and humid Gulf of Mexico air surges in from the south ahead of the low pressure system and cold front. High temperatures topping 85° Monday and Tuesday as well as rising humidity levels will help fuel strong to severe storms. Behind the system is some marginally cooler air, but the cooldown doesn't last long. Temperatures rebound above average again by May 1.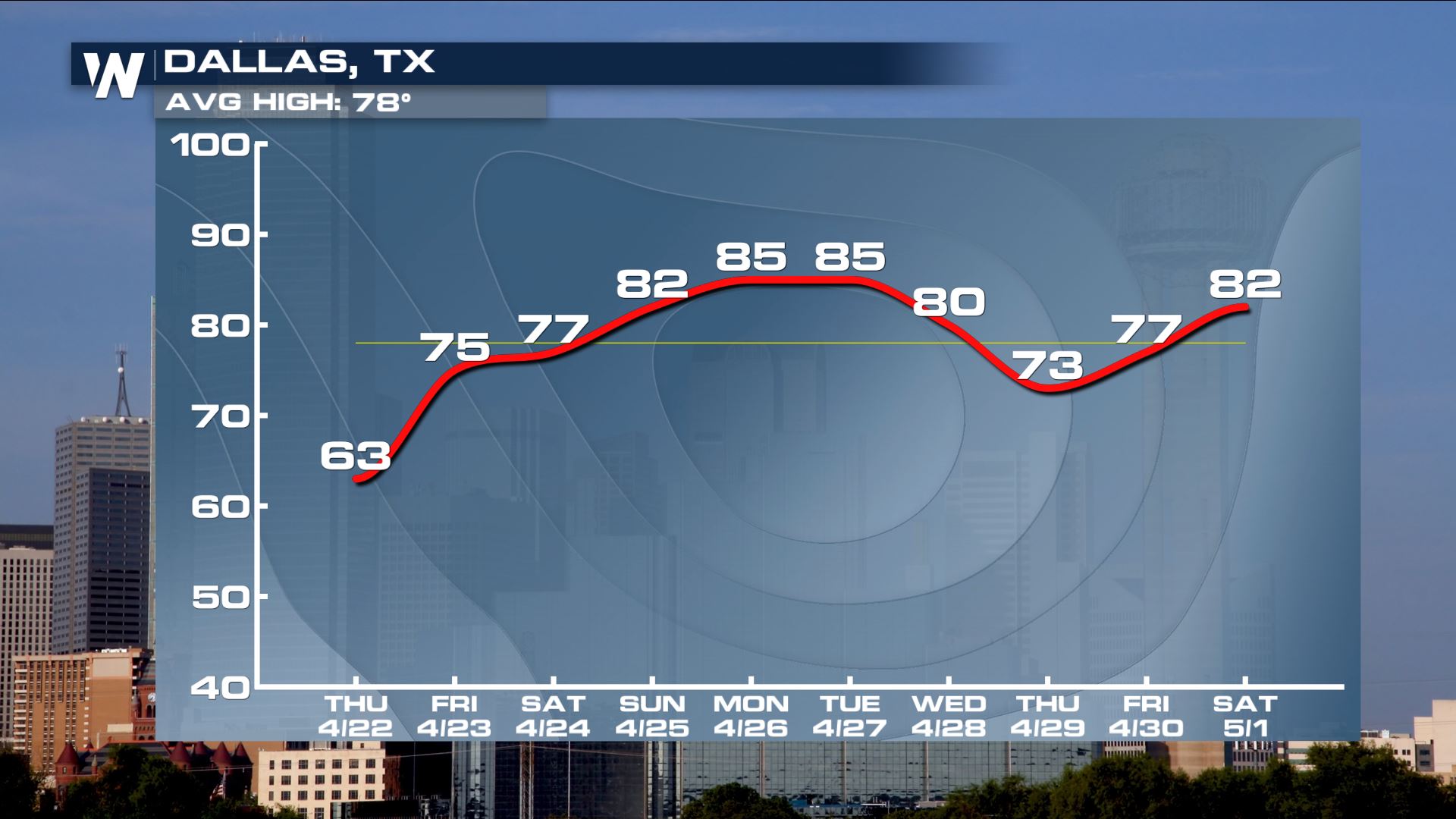 St. Louis sees a similar warming trend through the weekend and early next week with highs peaking in the low 80s Monday and Tuesday. This comes after St. Louis picked up almost an inch of show on April 20! After the cold front moves through Tuesday temperatures fall around 20°, back into the low to mid-60s.  Like Dallas, the cooler than average temperatures don't last for long and by early May highs will be returning back to average.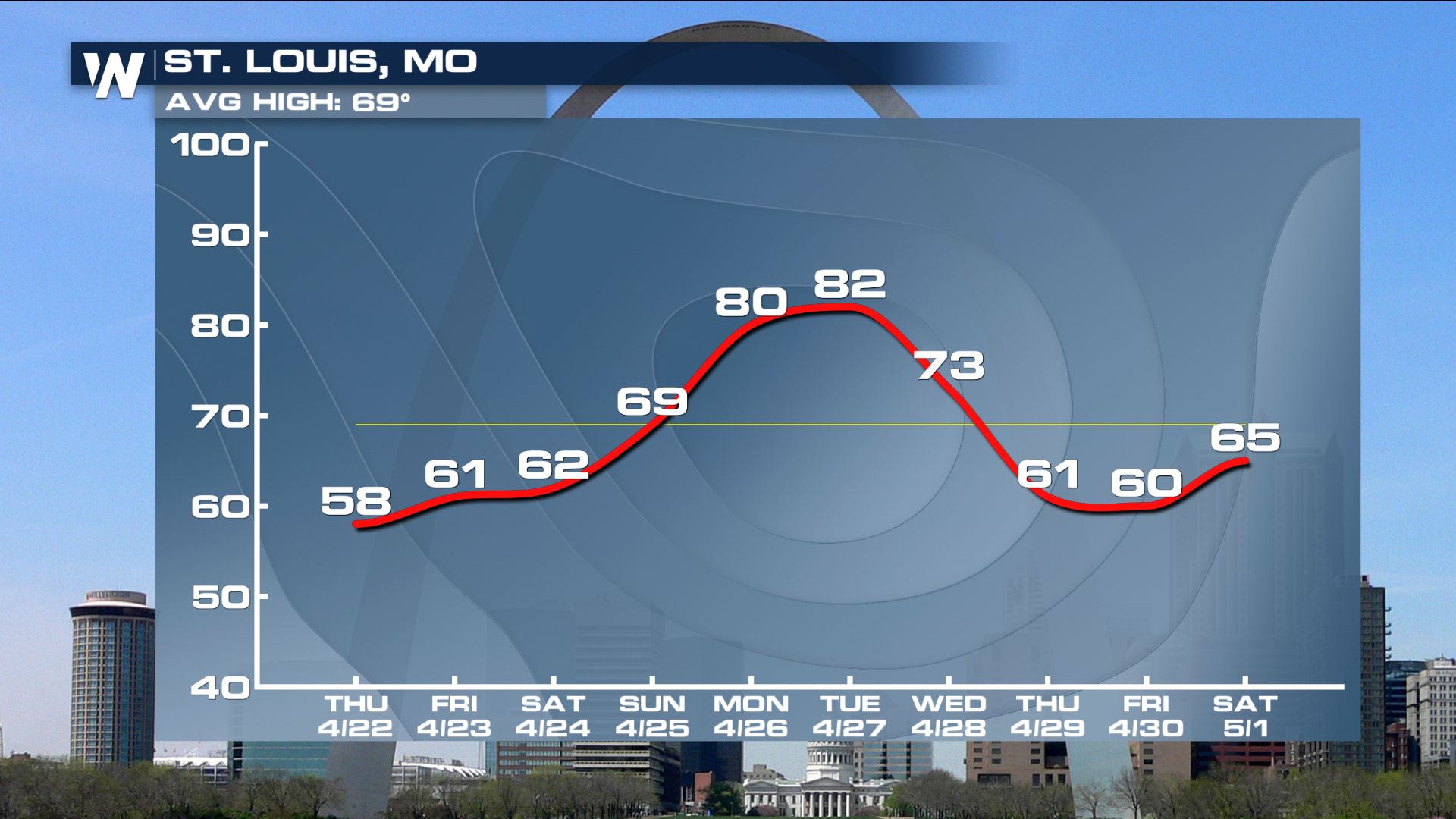 Stay tuned to WeatherNation for the latest updates on this forecast!