Details
The next few nights bring the peak of the Perseid Meteor Showers and our night skies should look wonderful! However, some areas of the country won't have ideal viewing conditions.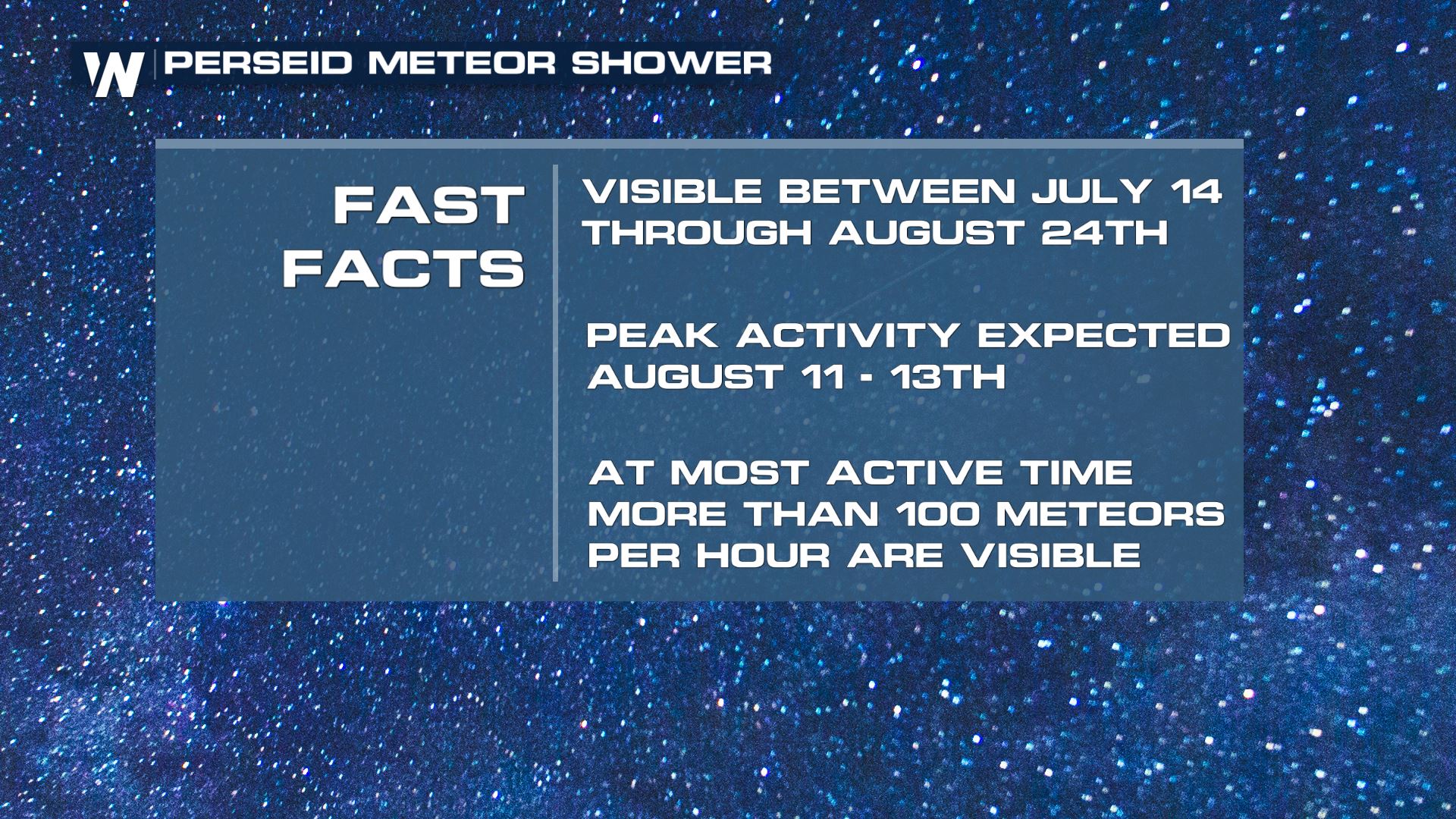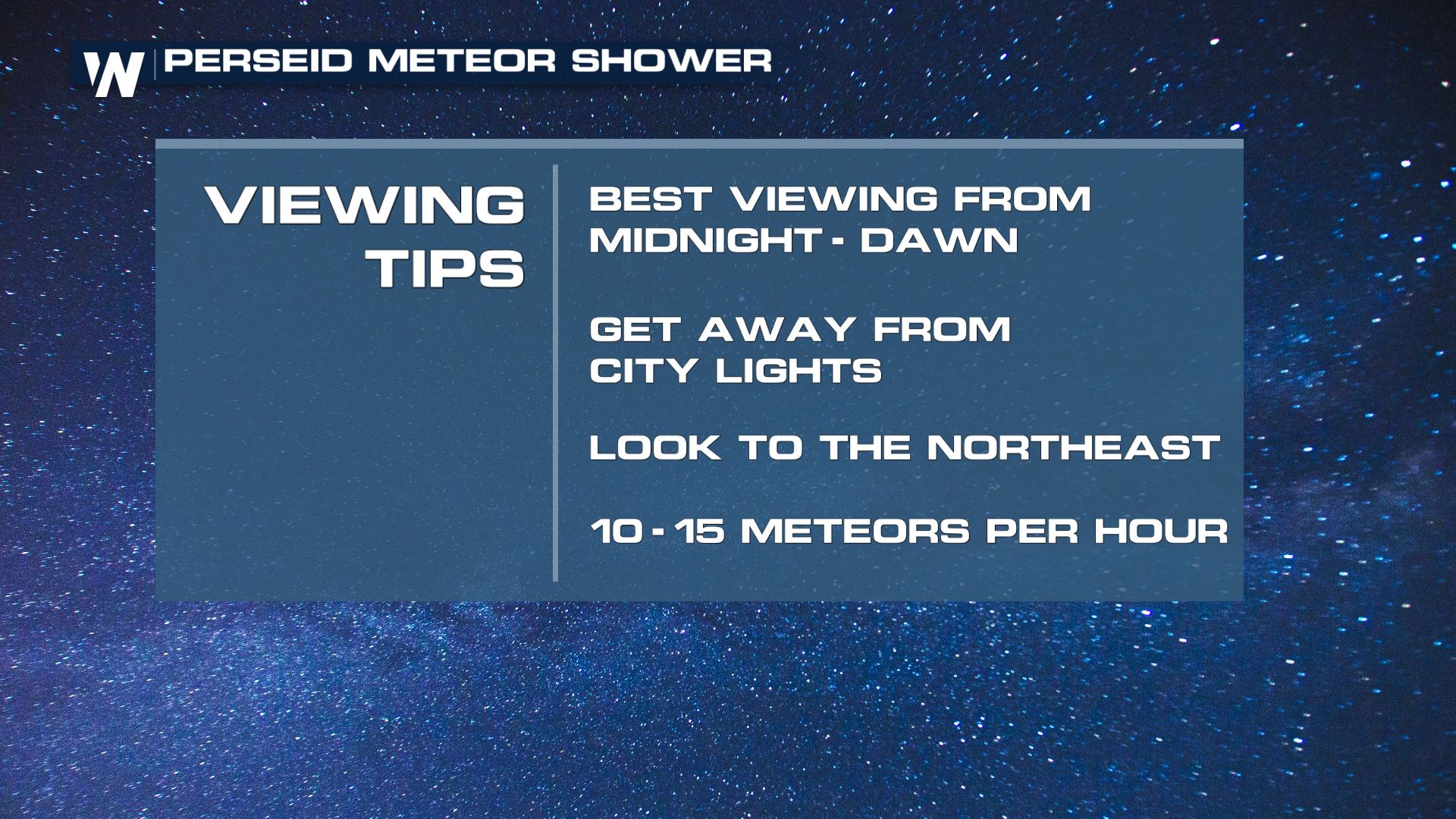 Tonight
Overnight tonight we will be watching areas of smoke across the western United States with a few storms lingering for the central states. Some clouds will exist over the southern United States.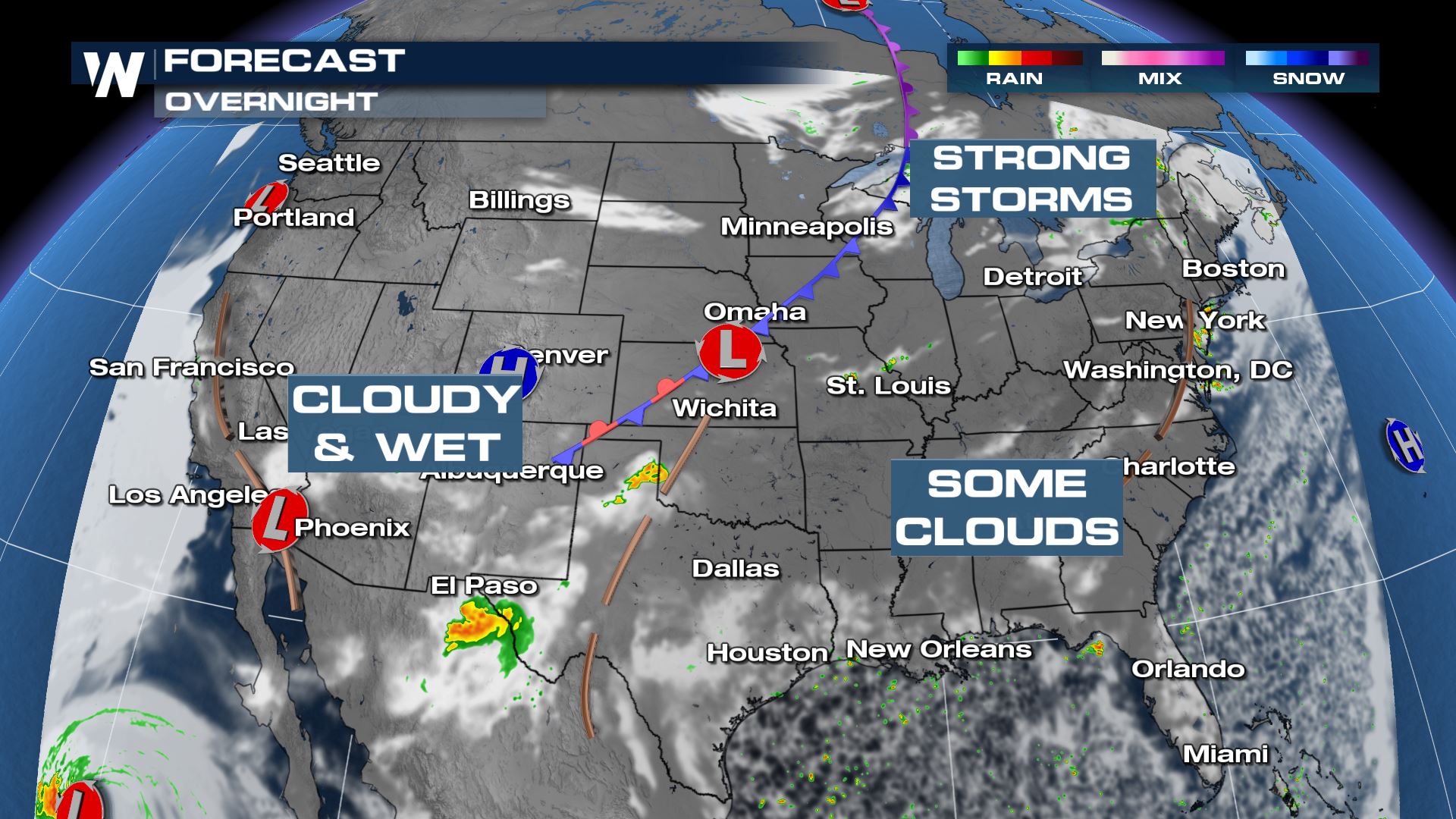 Areas of smoke will impact the Western United States. This will impede viewing of the meteors for some, especially where the smoke is thick.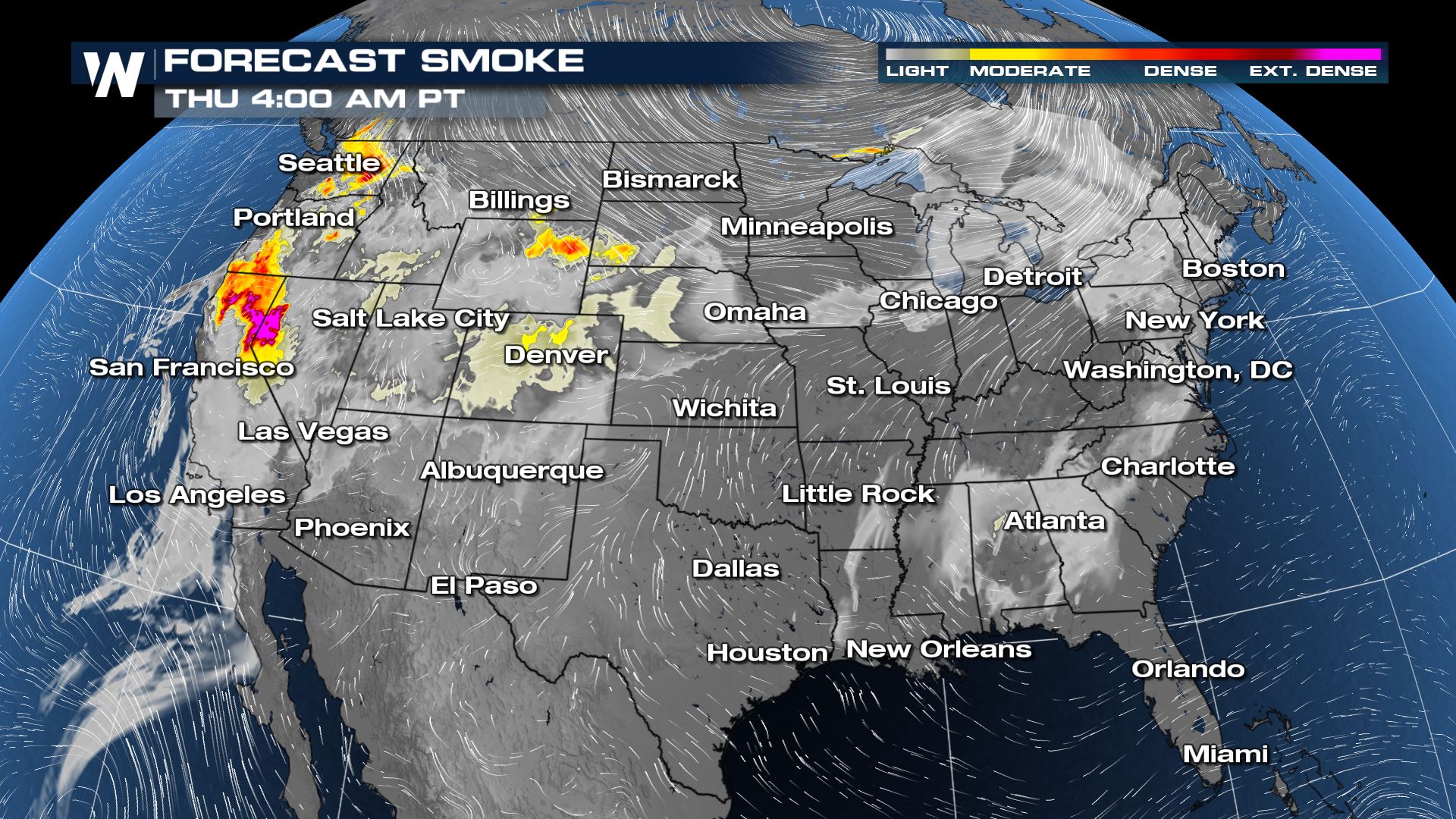 Overnight temperatures will be comfortable - in the 60s and 70s for most. Where we have the higher overnight lows, we will see higher humidity too.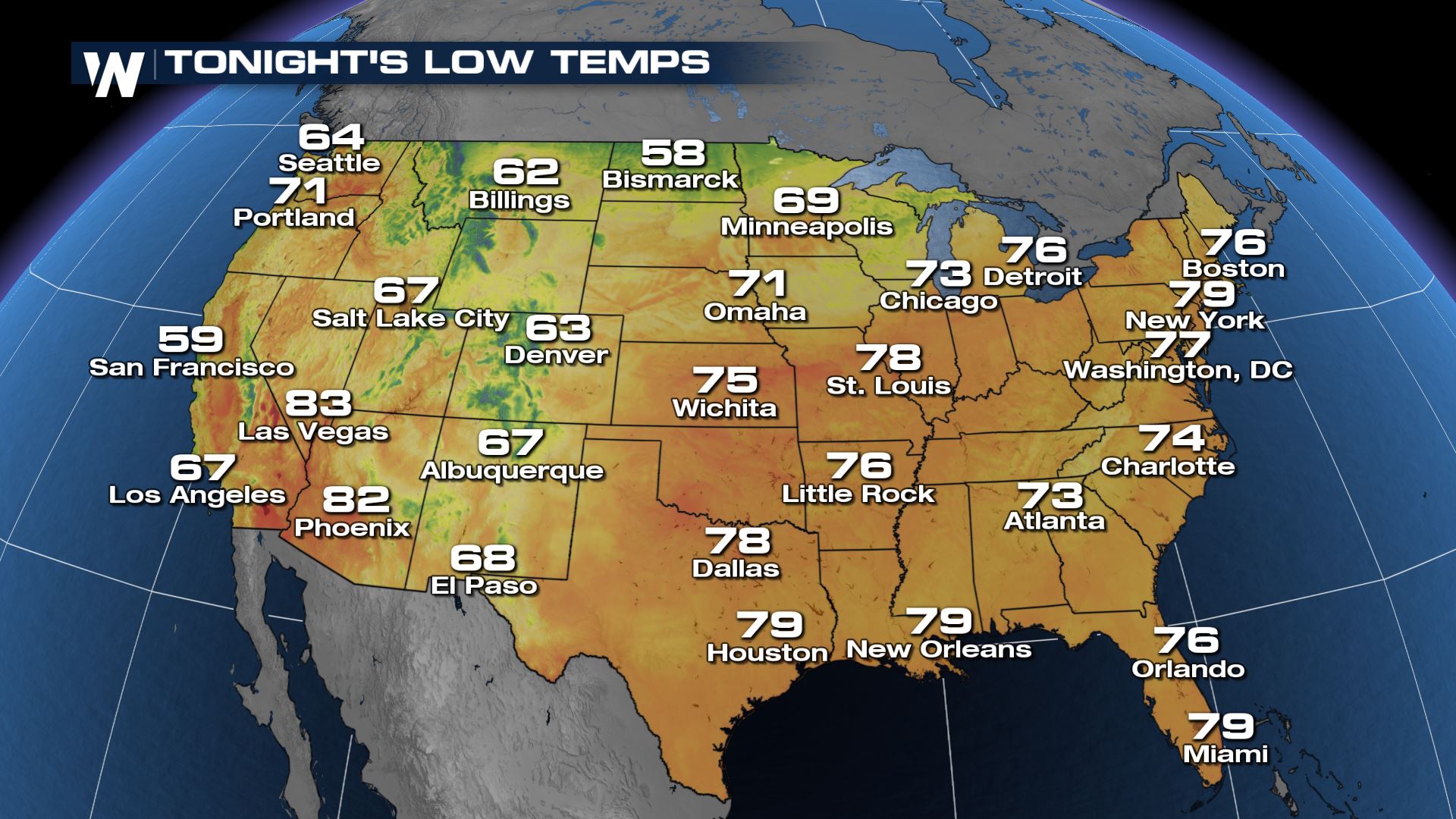 Thursday Night
Another round of clouds and storms are anticipated for the overnight hours Thursday into Friday for the central U.S.. Smoke will still be a concern for the western half of the country too.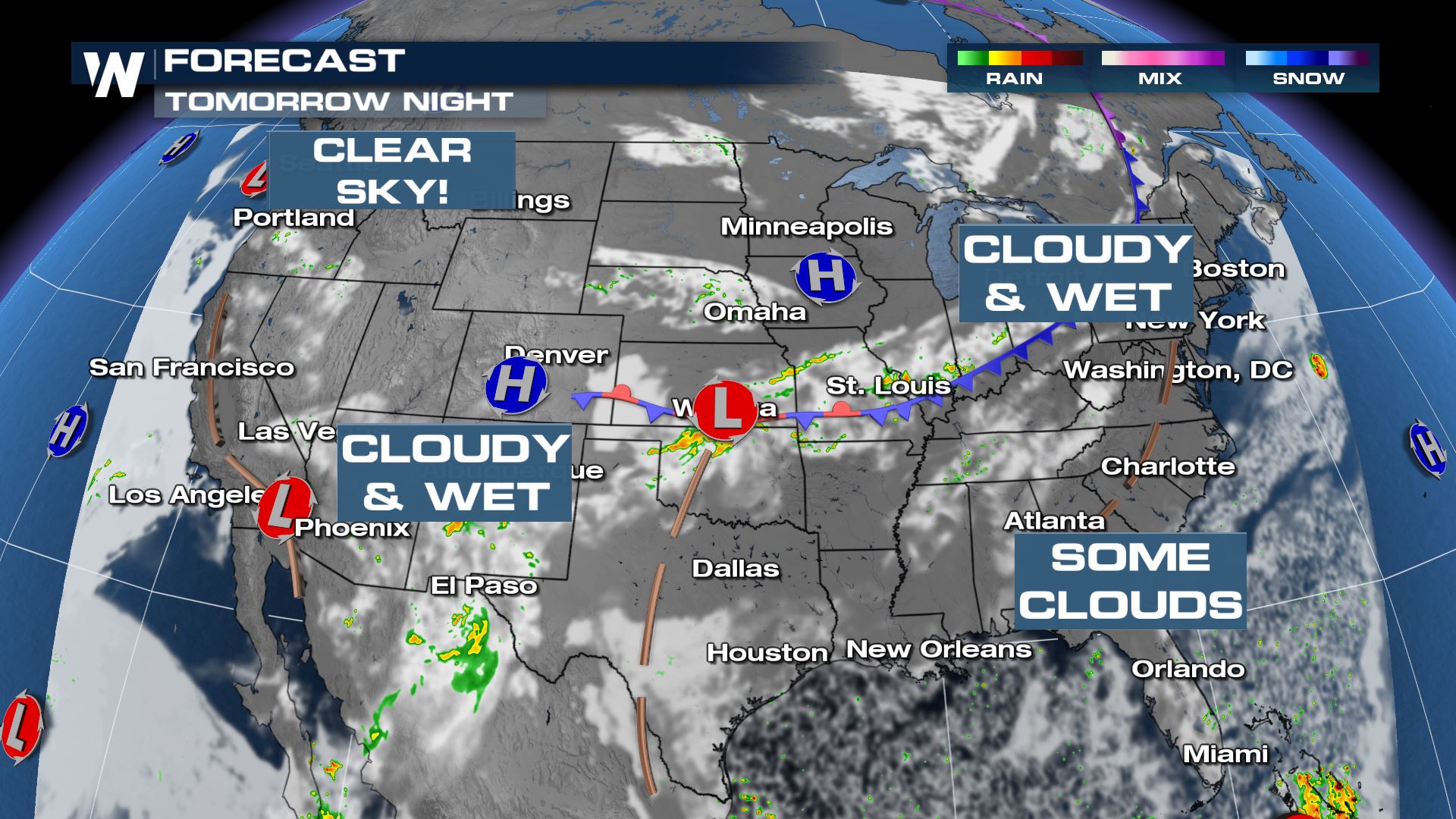 Overnight lows will be very warm in the northeast, so comfortable for viewing, albeit a bit muggy. No where will be too cold for viewing!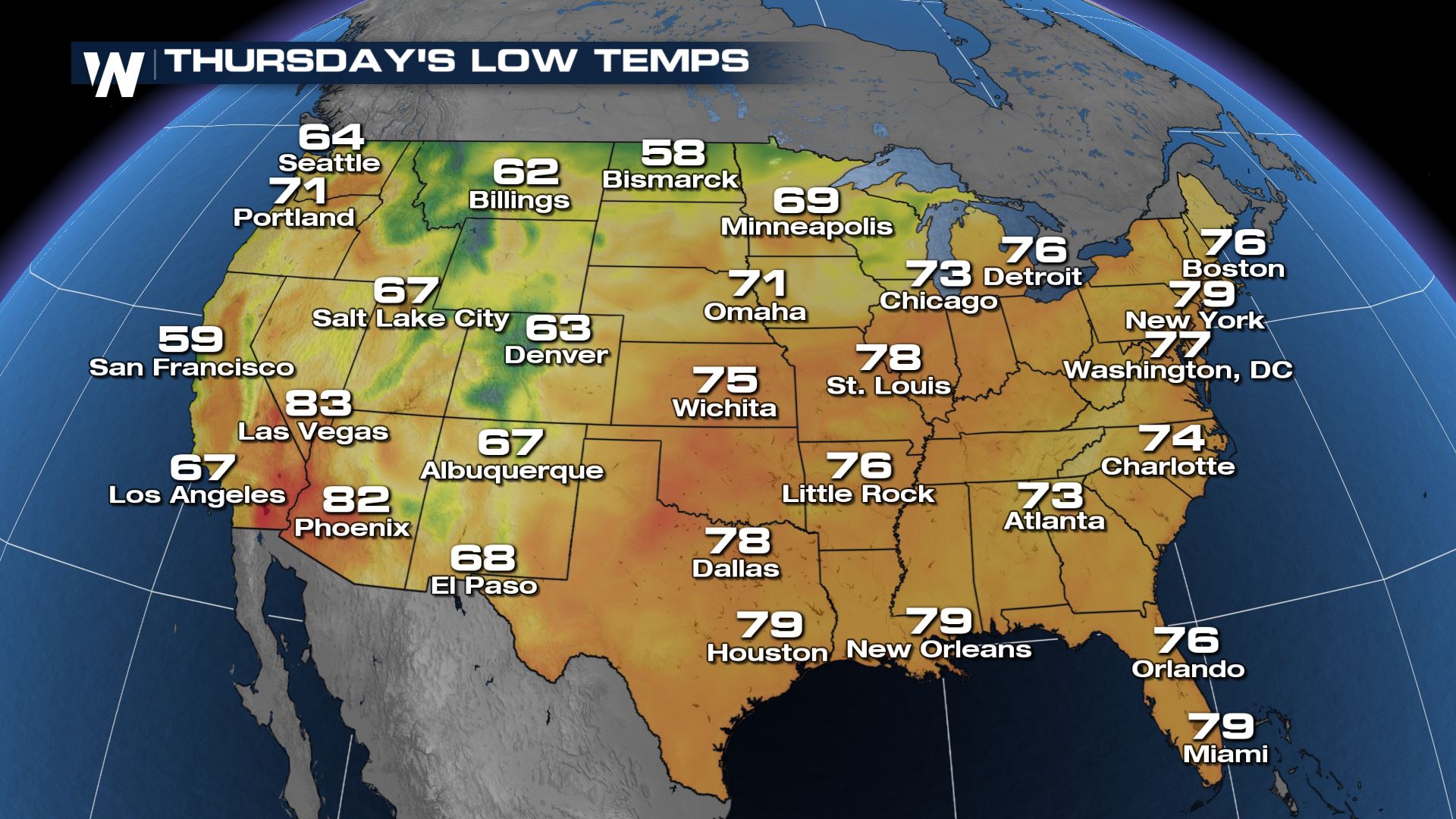 If you catch any wonderful images of the Meteor Showers, please tweet or message them to WeatherNation on our social media platforms!