After a long stretch of dry conditions and mild temperatures in the Northern Plains and Upper Midwest, the weather pattern will become more active later this week. Computer models are pointing to the potential for significant snow in the region.
Jet Stream
The jet stream flow is split into two branches to start this week. The northern branch is located across Southern Canada and the northern tier of the U.S., with the southern flow from the Southwest across Northern Mexico into the Southeast.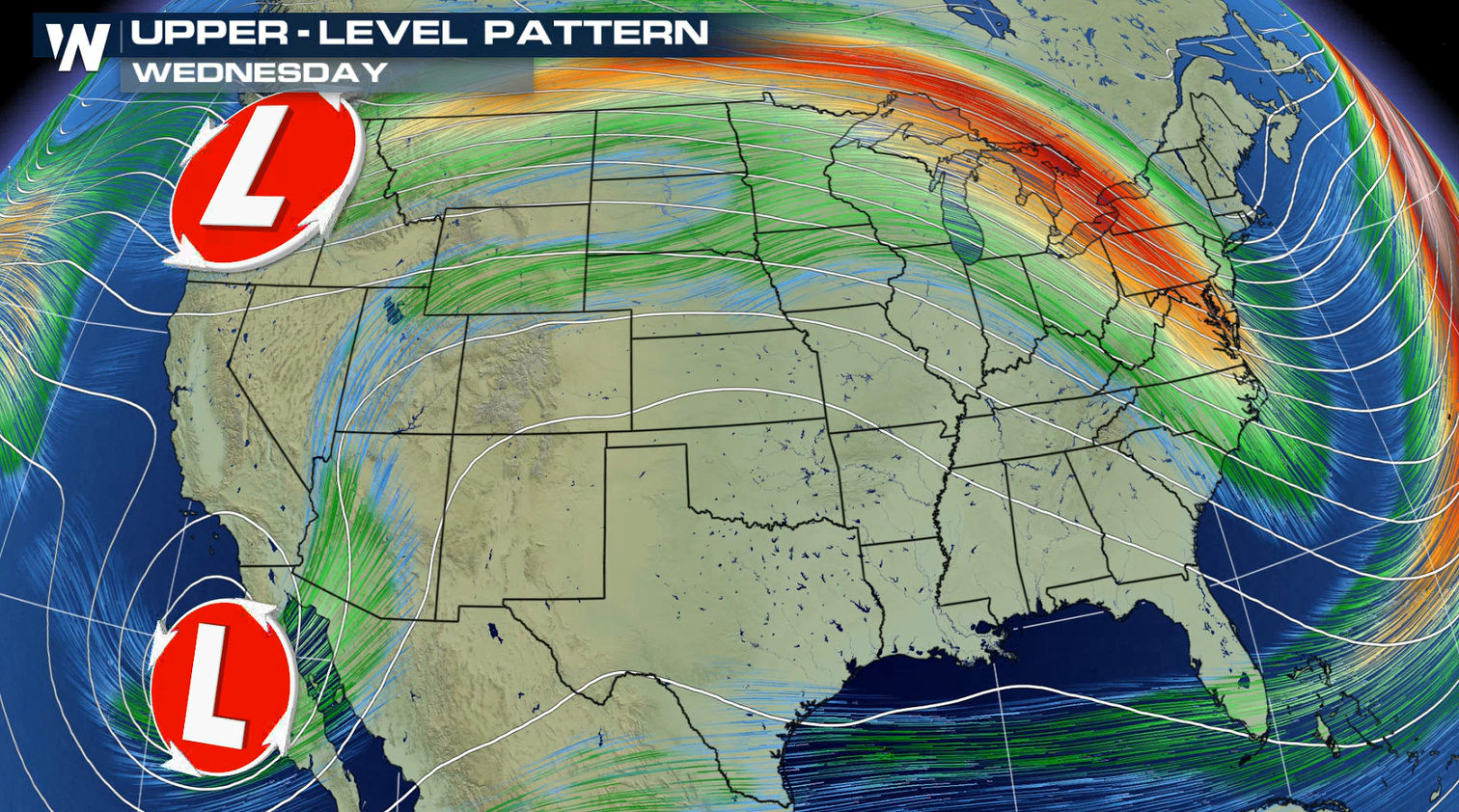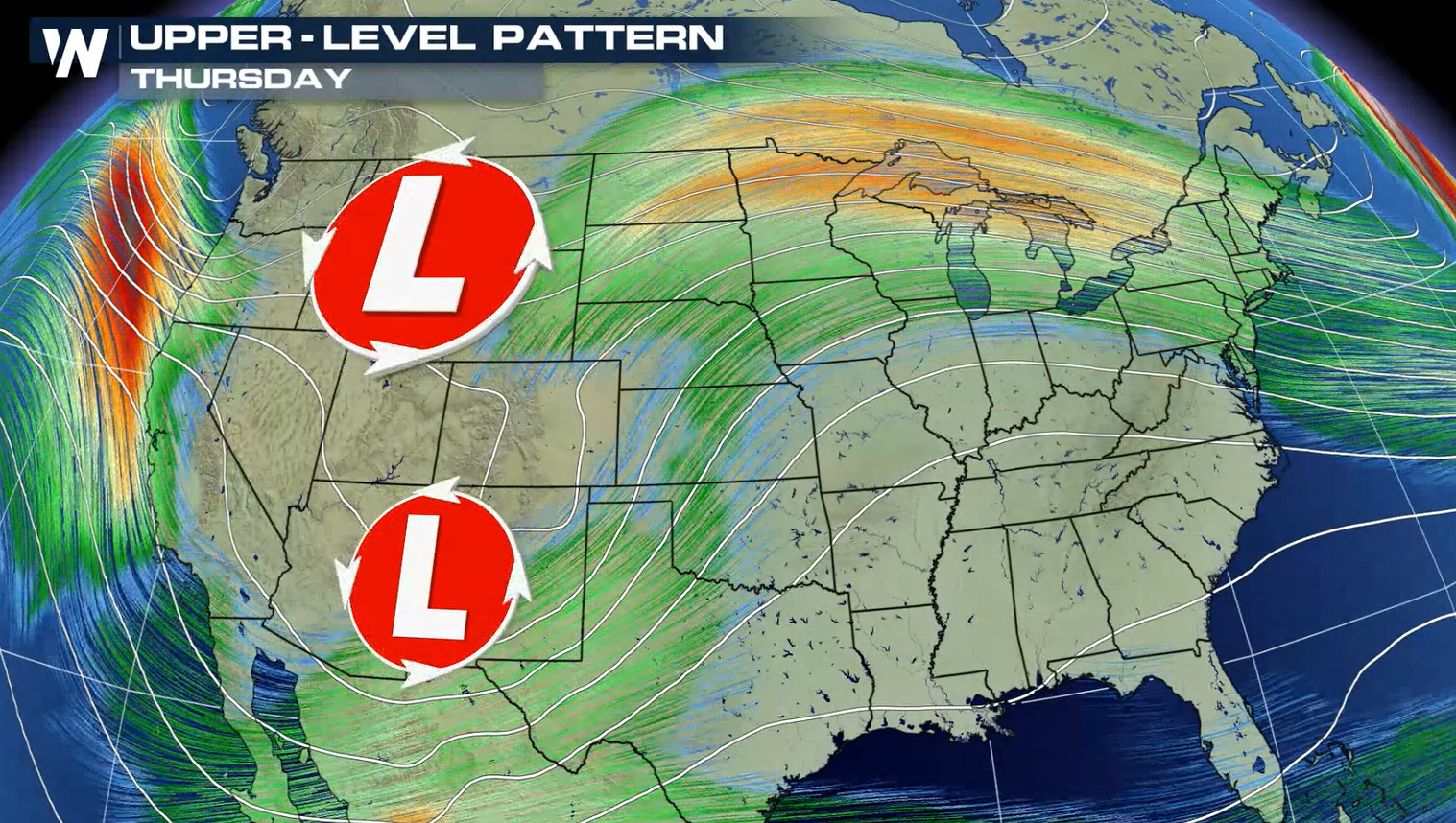 By the end of the week, the jet stream branches will merge, forming a strong, well developed storm system.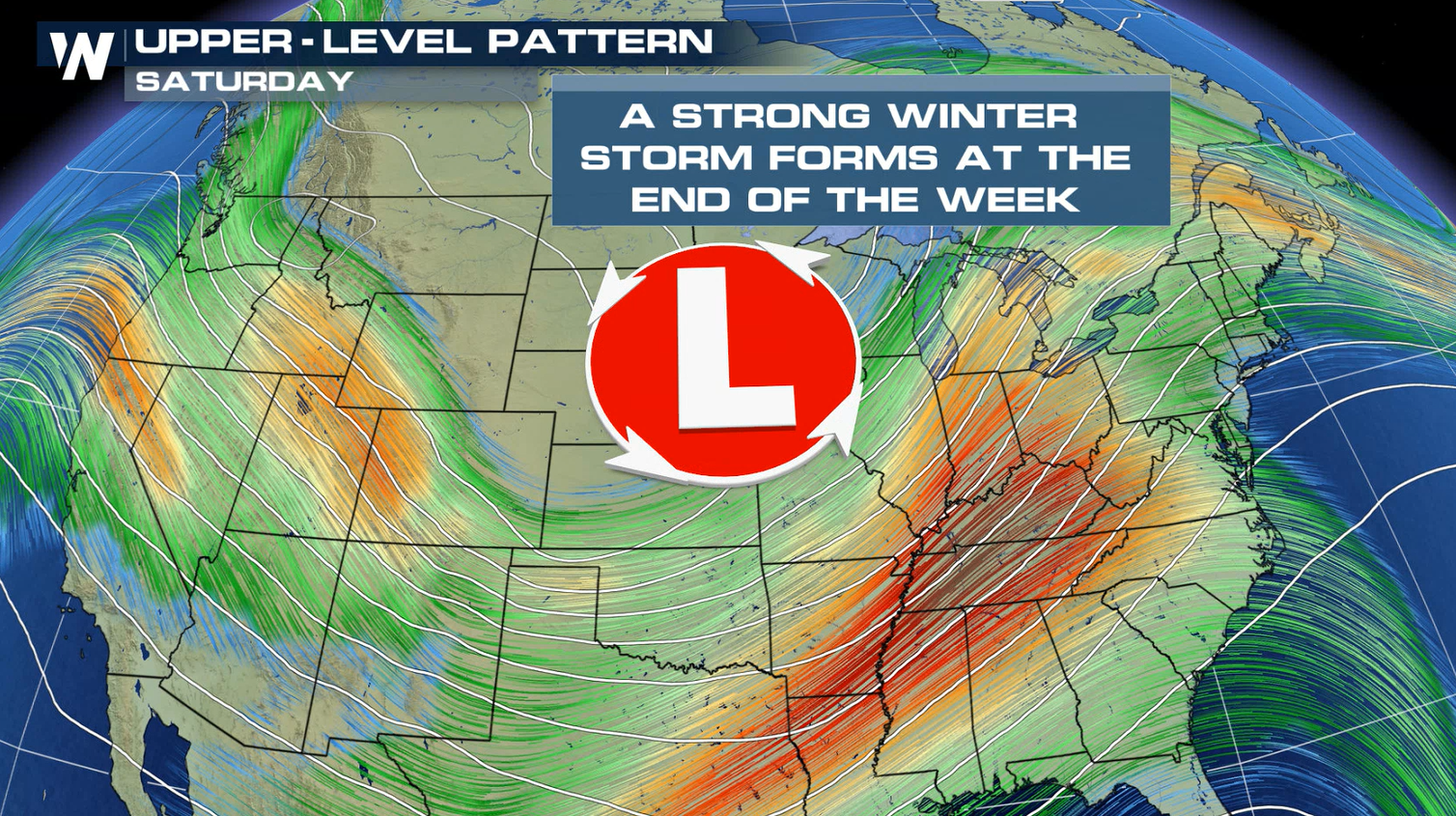 Forecast
Two upper-level lows will come together this week over the plains and form a larger upper-level low over the Plains and bring widespread precipitation to the central and eventually the eastern U.S.. Here is the latest forecast.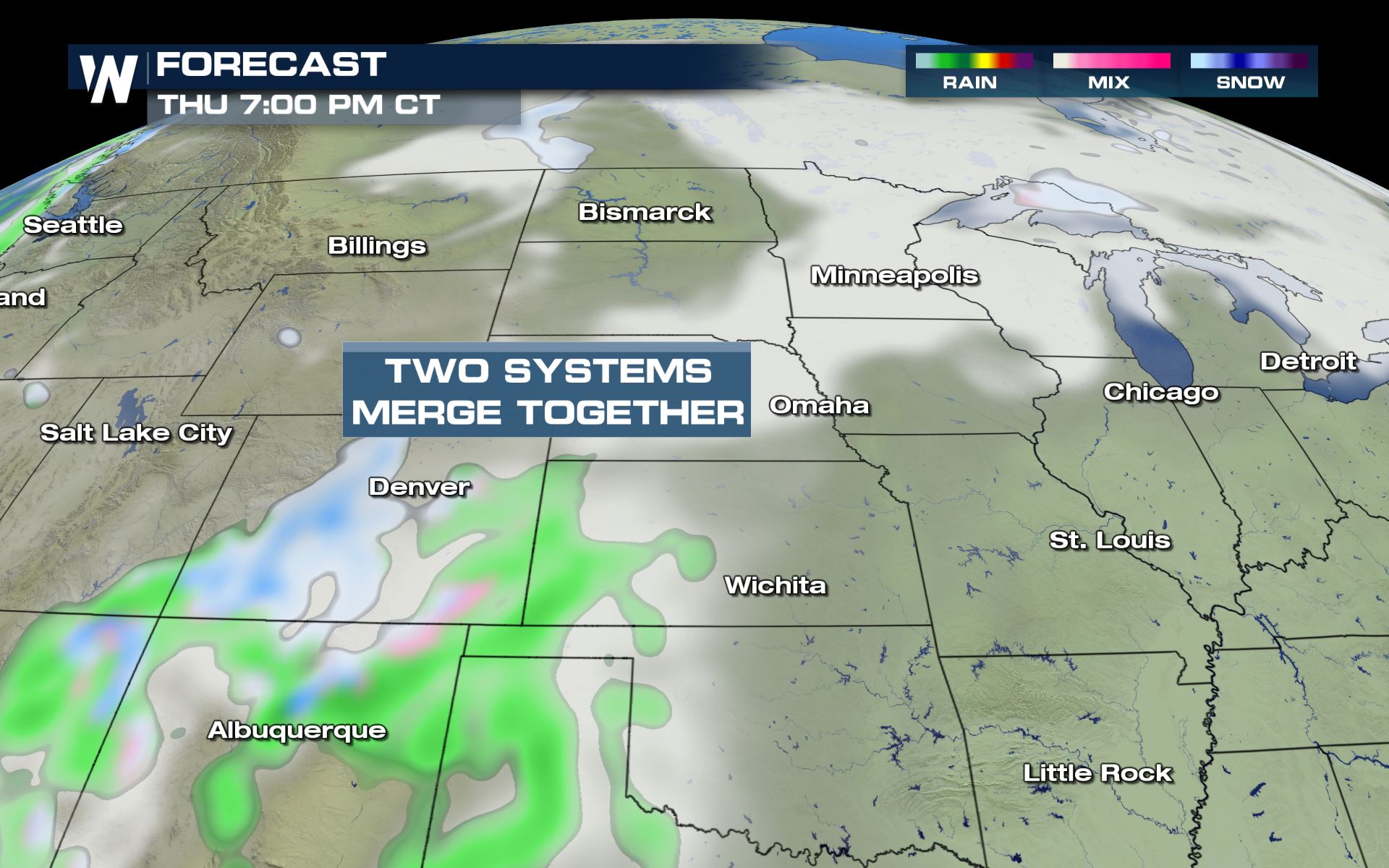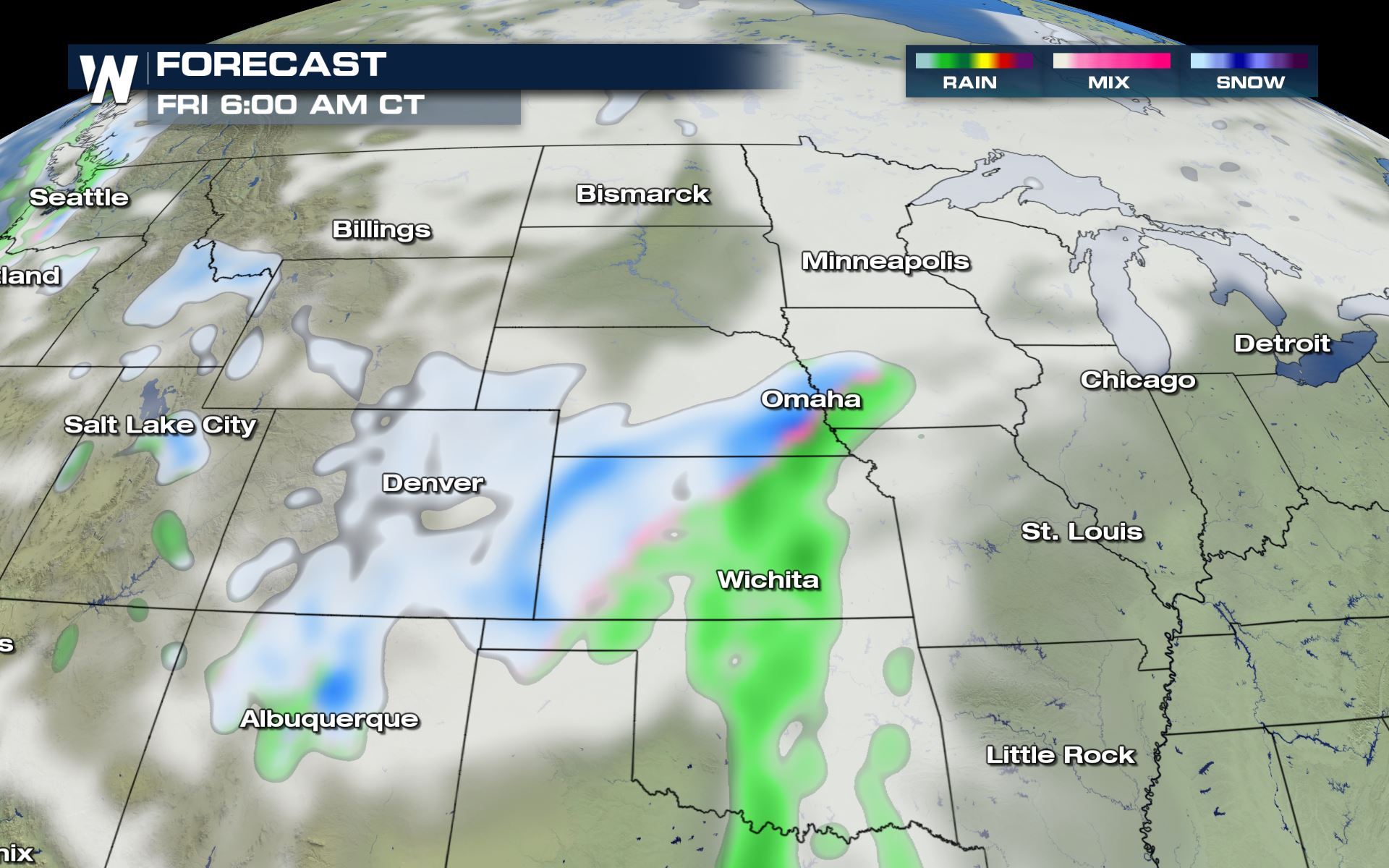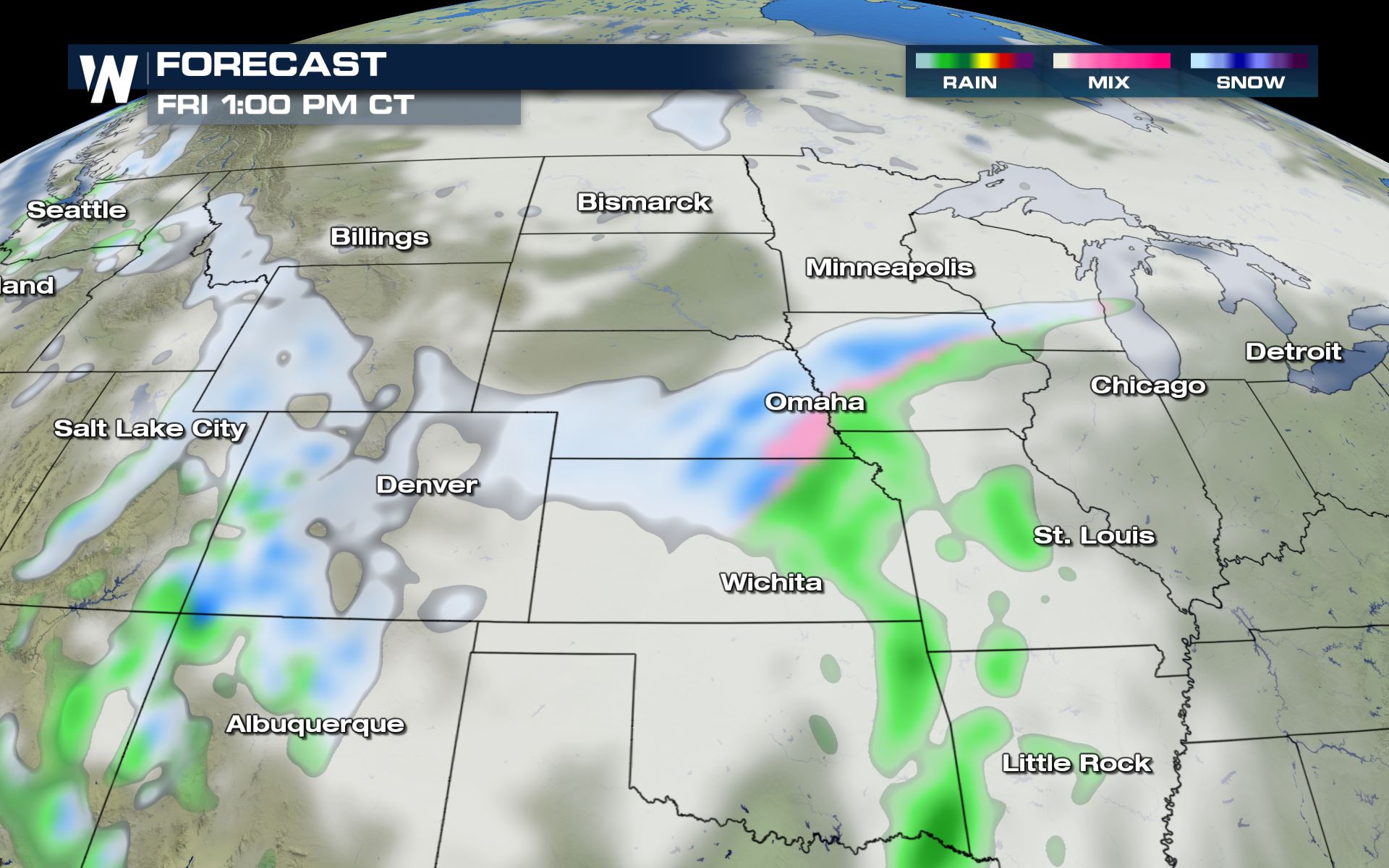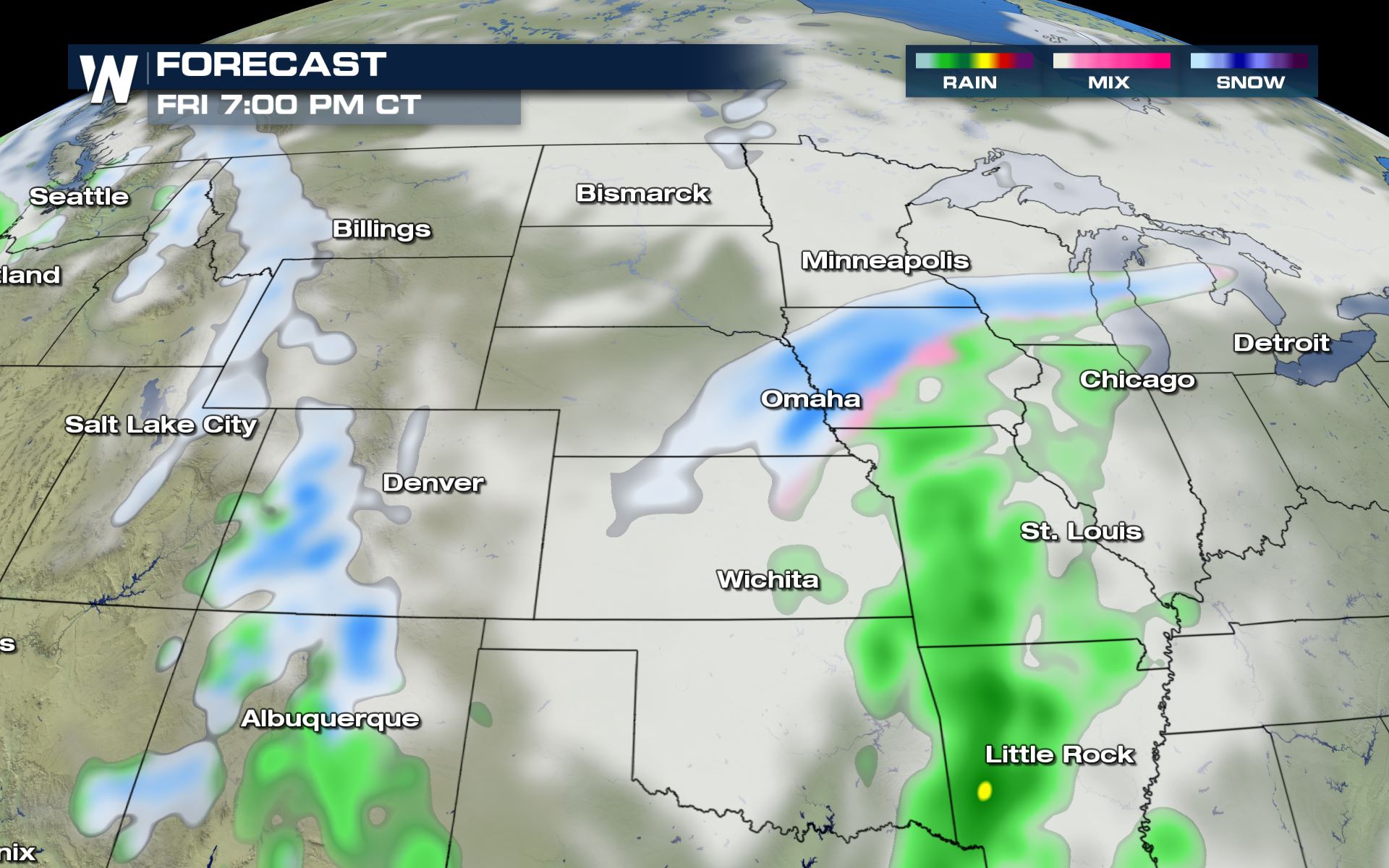 Rain and Snow Totals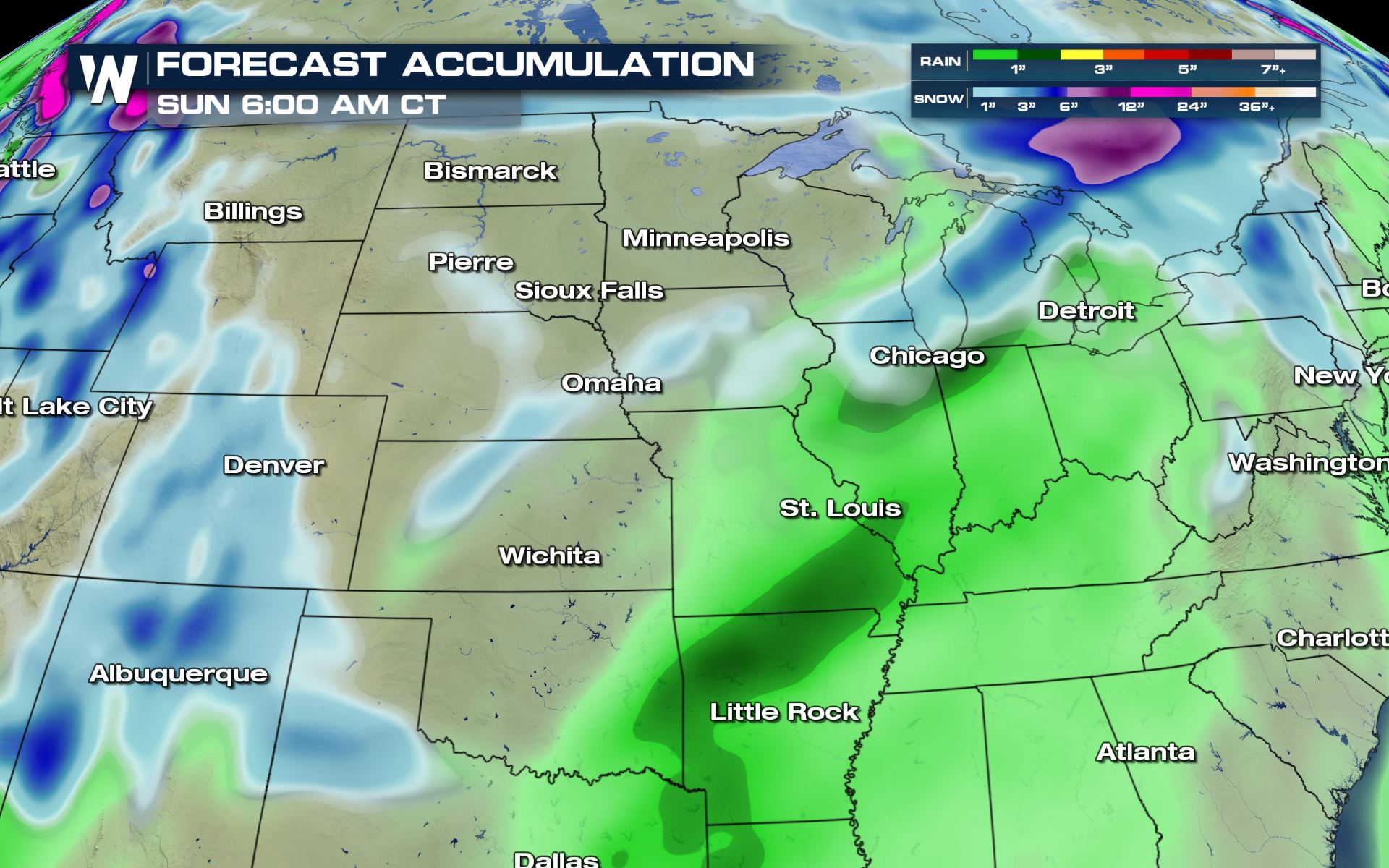 The temperatures are a major factor in the rain and snow forecast across the Nation this week.  The latest forecast is showing heavy snow over Michigan, but heavy rain down to Chicago. If the temperatures change slightly, then we could see heavy snow in Chicago and Milwaukee. Stay tuned to this forecast! WeatherNation will continue to update this article with the latest forecasts for the end of the week. Check back with us on-air and online for updates on this potential winter storm.