Upper-level energy increases in the northern Plains and Upper Great Lakes as a surface low pressure system and front sweep across the region. This follows severe weather through the High Plains on Wednesday that produced hail (above). Today, there is a low end, but non-zero, severe weather risk in Wisconsin and eastern Iowa. While the primary threats will be damaging winds and hail, an isolated tornado cannot be ruled out.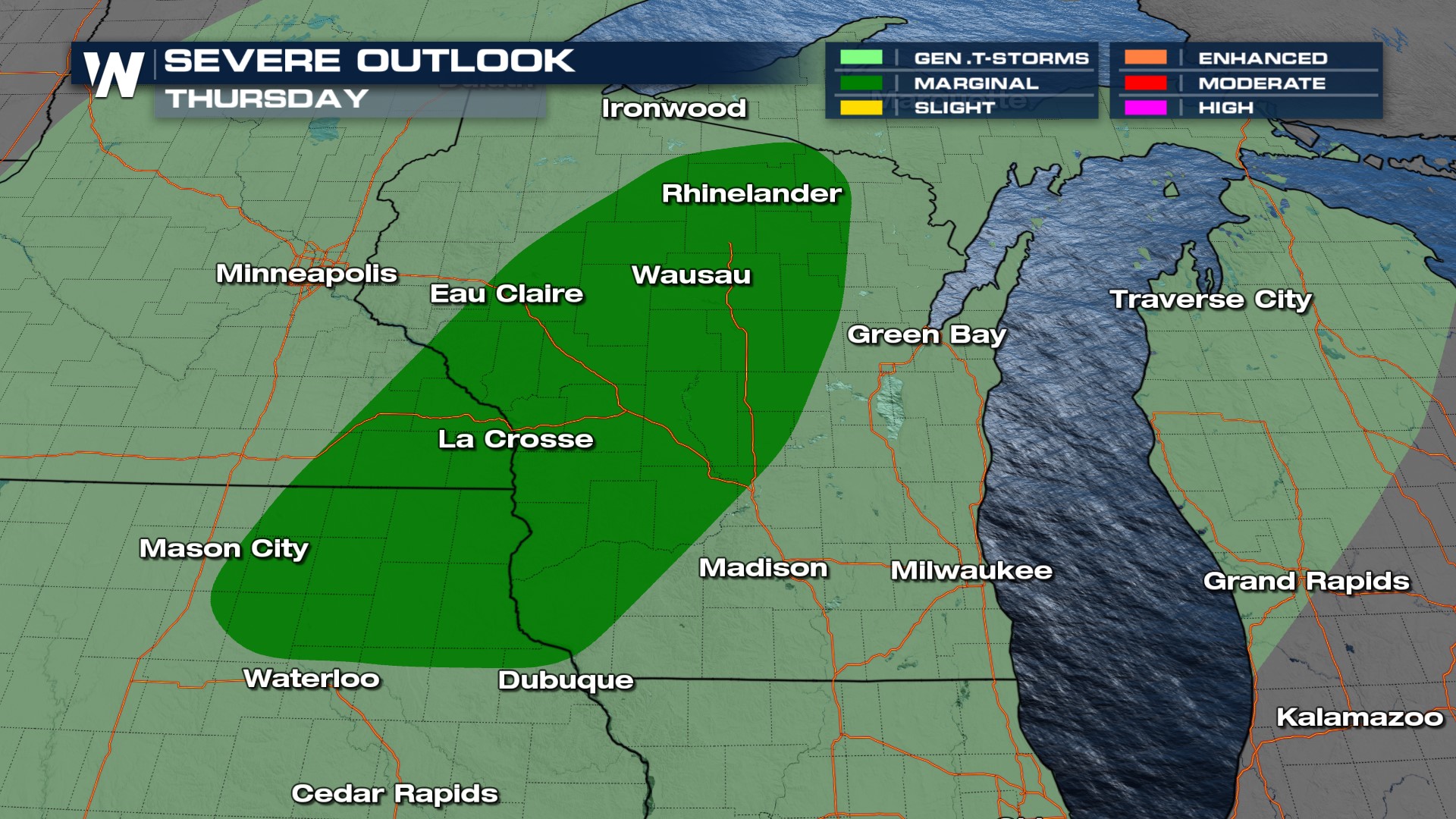 Showers and storms will be at their strongest around dinner time and continue into the first part of the evening. We will likely see areas of ponding on the roadways and low visibility. Storms continue into Michigan during the first part of Friday morning, but most should be sub-severe at that point, possessing mostly heavy rain as the primary concern.
Stay with WeatherNation for the latest, and in your Central Regional Forecast, every :30 past the hour!