Wind gusts of up to 70 miles per hour in the lower elevations, 80 mph across the higher terrain, blew across Colorado Friday. The result was very tough driving for those traveling on Interstate 25 in Colorado, unfortunately resulting in this accident.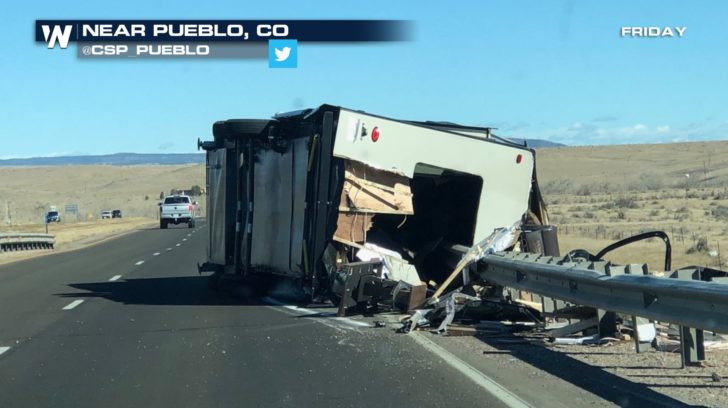 A camper blown over along Interstate 25 in Colorado Friday. Areas between Pueblo and the New Mexico border experienced very difficult and dangerous driving conditions. https://twitter.com/CSP_Pueblo/status/977305456191262720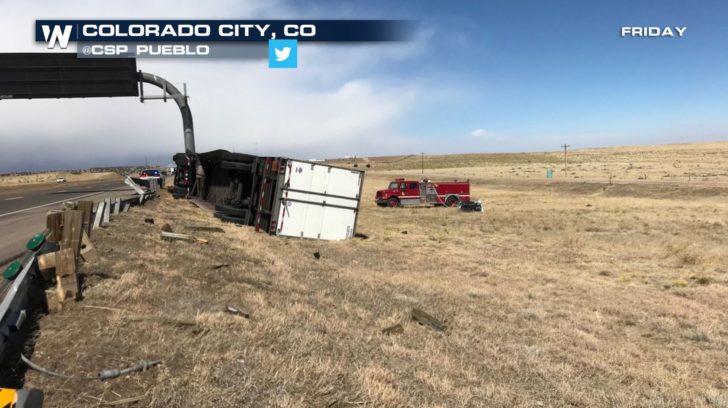 Interstate 25, which runs north-south through the state of Colorado, was a very difficult stretch to travel Friday because of strong west-to-east moving winds.  It was especially difficult true from the New Mexico border to Pueblo, where state police responded to many trailers and campers that were blown over.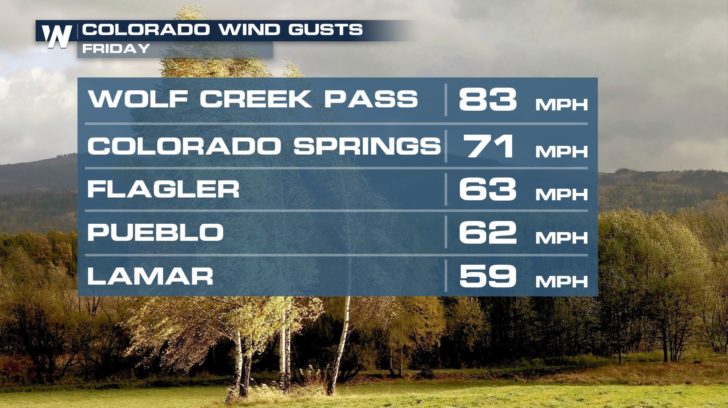 A high wind warning was issued for this region, expiring at 7 p.m. Mountain Daylight Time Friday. Wind gusts will diminish greatly after sunset and through Friday night. The strong winds were a combination of developing low pressure in eastern Colorado and Kansas, helping to pull in air toward the low pressure center, as well as evaporating rain/snow showers. That evaporation from the increasing clouds (at the time) helped cool the air, which is more dense, and that air fell toward ground level and increase wind gusts.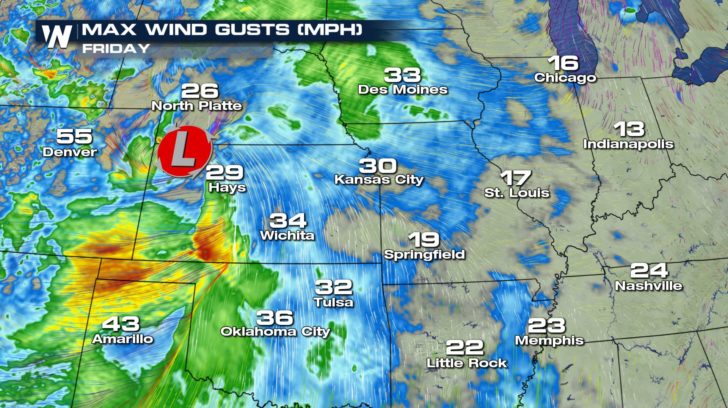 If you of travel a lot, it's always a good idea to give your route a quick weather check before heading out. Look for wind advisories, high wind warnings, winter weather alerts, flood alerts, and severe weather alerts that may impact your route. For WeatherNation, Meteorologist Steve Glazier