It is officially rainy season in Florida and the Sunshine State could use moisture; drought conditions on the Gulf Coast of Florida are in the extreme category following a dry winter. Now, an upper-level low-pressure system will dig into the South, pulling in Gulf Moisture and touching off daily thunderstorms across Florida. Winds move counter-clockwise around an area of low pressure, meaning with the low situated around Alabama/Mississippi, northerly and easterly winds will be seen in the upper levels across Georgia and Florida, pulling in Atlantic and Gulf of Mexico moisture.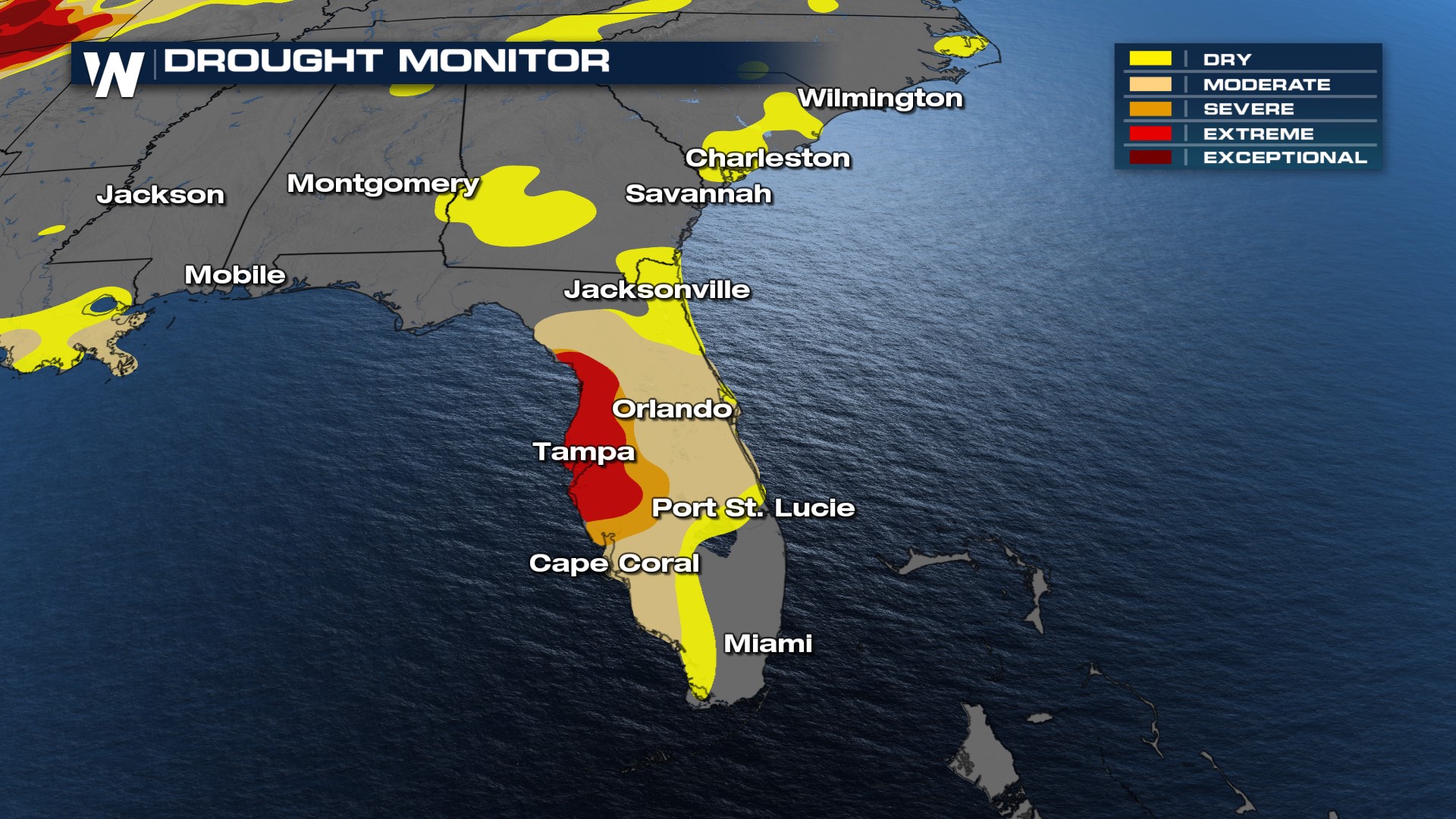 The Weather Prediction Center (WPC) has highlighted the risk of heavy rainfall on Florida's East Coast Monday through Wednesday of the upcoming week as temperatures warm into the 80s and 90s and daily thunderstorms develop along the sea breeze, having support from the upper-level low mentioned above. Early indications are for rainfall totals in the 3-5" range in central and southern Florida. Despite the ongoing drought, this rainfall could potentially overwhelm soils and lead to flash flooding, especially in urban communities.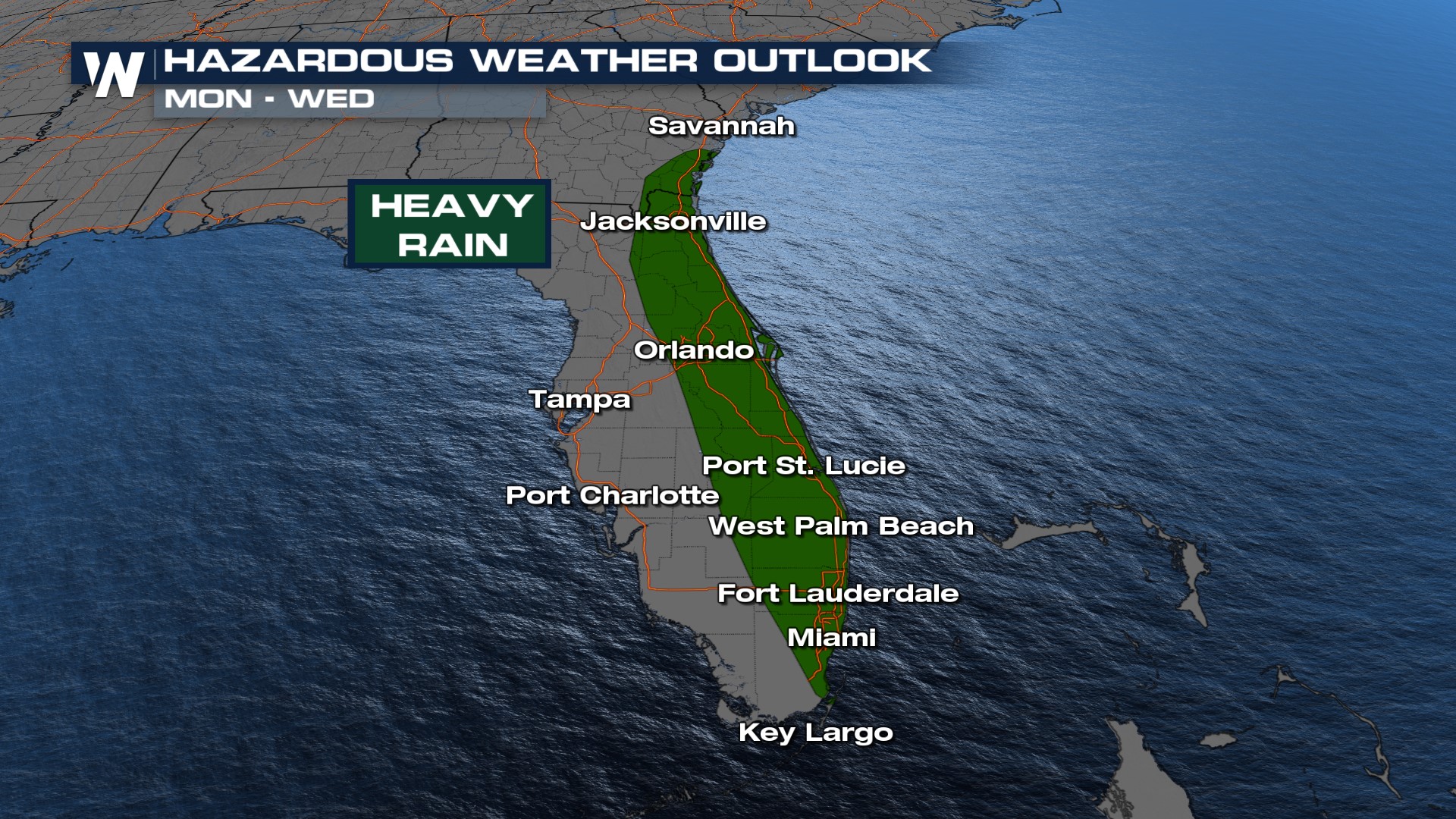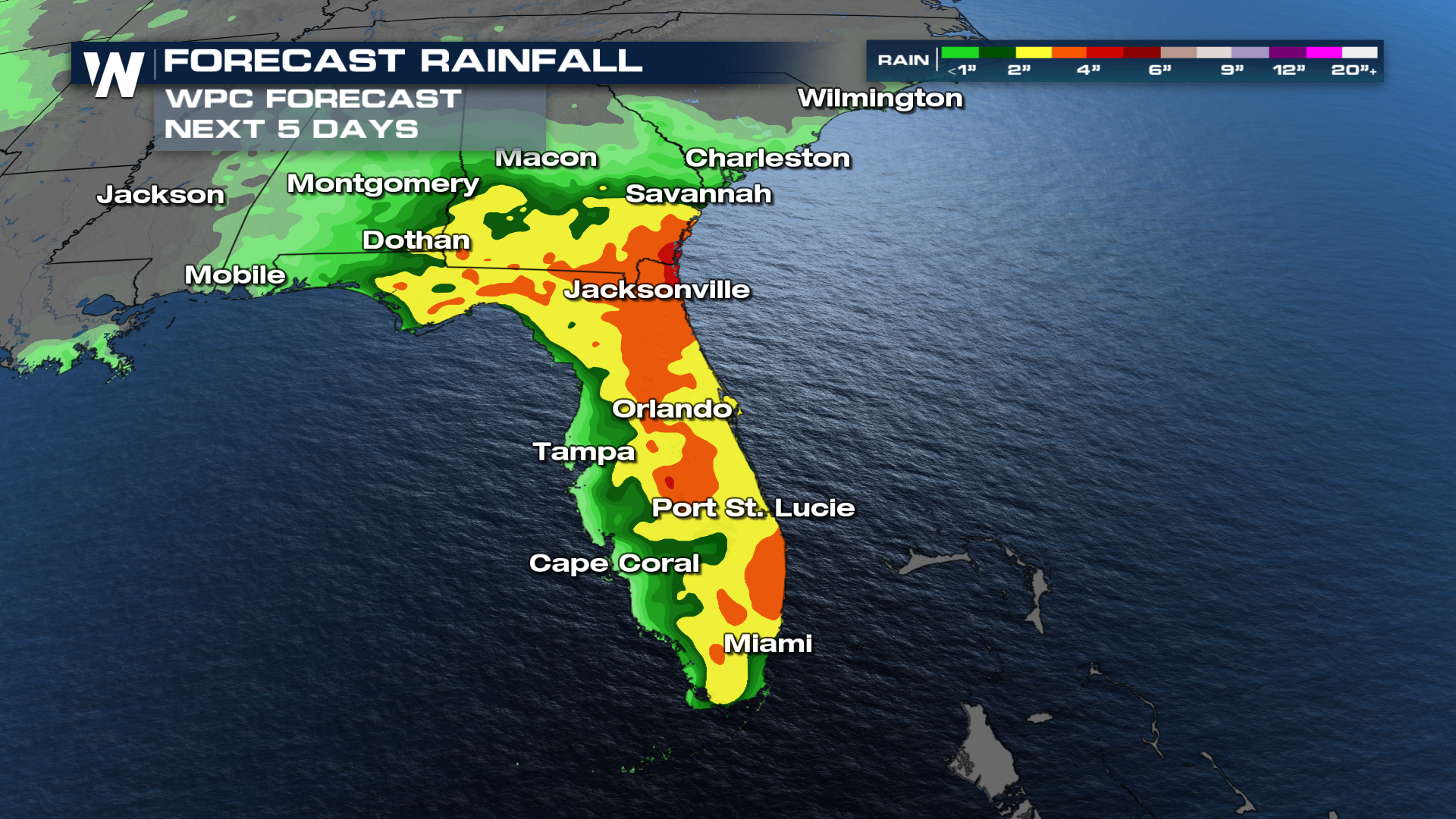 The exact placement of the upper level low and subsequent concentration of moisture will wiggle as we get closer to the forecast period, so stay with WeatherNation for the latest in the extended forecast. Your Eastern Regional Forecast can always be found :10 past the hour.