Today, Wednesday, November 30th is the official final day of the Atlantic and Eastern Pacific Hurricane Season! After months of monitoring the tropical waters and preparing for any potential storm, the likelihood of additional hurricanes is near zero. Through the next five days, no tropical development is anticipated across the Atlantic Ocean. Our most recent storm was Nicole, a CAT 1 Hurricane that made landfall in Florida in mid-November, the second latest storm to ever hit the U.S. and the latest storm to ever hit Florida's east coast.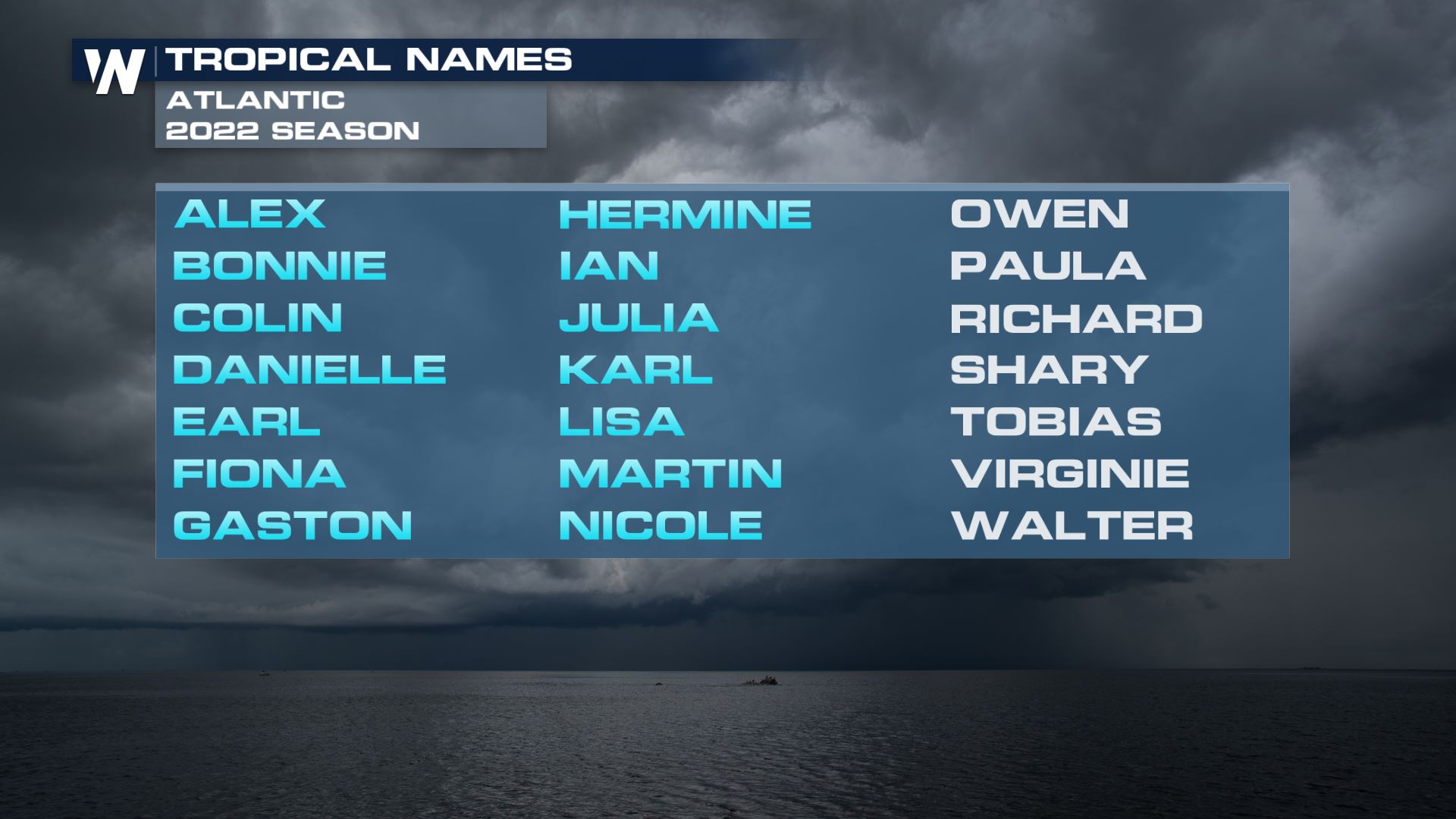 This season we have seen above average conditions, in terms of the number of named storms and the amount of hurricanes. Earlier in the year, the National Oceanic and Atmospheric Administration (NOAA) issued a forecast predicting an above average season, falling in line with with what we did actually see in terms of storms. NOAA did revise their forecast in August, by decreasing the number of storms, after a period of extremely quiet tropical conditions from June through September. We saw a slightly above average number of Hurricanes and just below average with two major hurricanes: Fiona and Ian which were both CAT 4 at their strongest.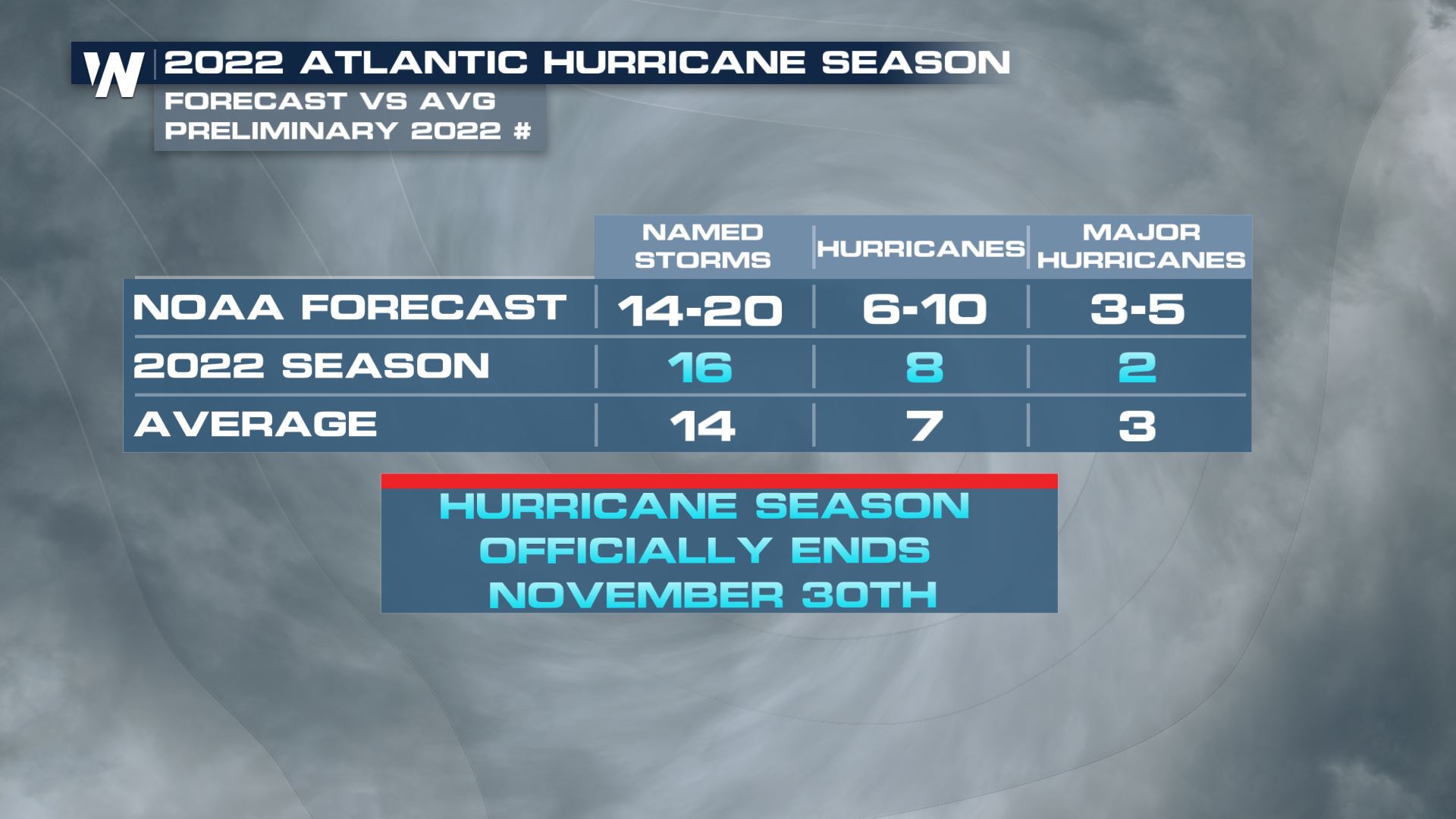 September though, came back with a vengeance, we saw our first four hurricanes: Danielle, Earl, Fiona and Ian. Ian was our strongest hurricane of the 2022 season, just 2 mph shy of a CAT5 Hurricane strength. Of the 16 named storms, 4 had direct impacts to the U.S., including Colin, which formed over land, and Alex, which impacted southern Florida as Potential Tropical Cyclone One in early June before moving into the open waters of the Atlantic and becoming Alex. Ian and Nicole had more traditional impacts, forming over water and making a true "landfall" in the U.S..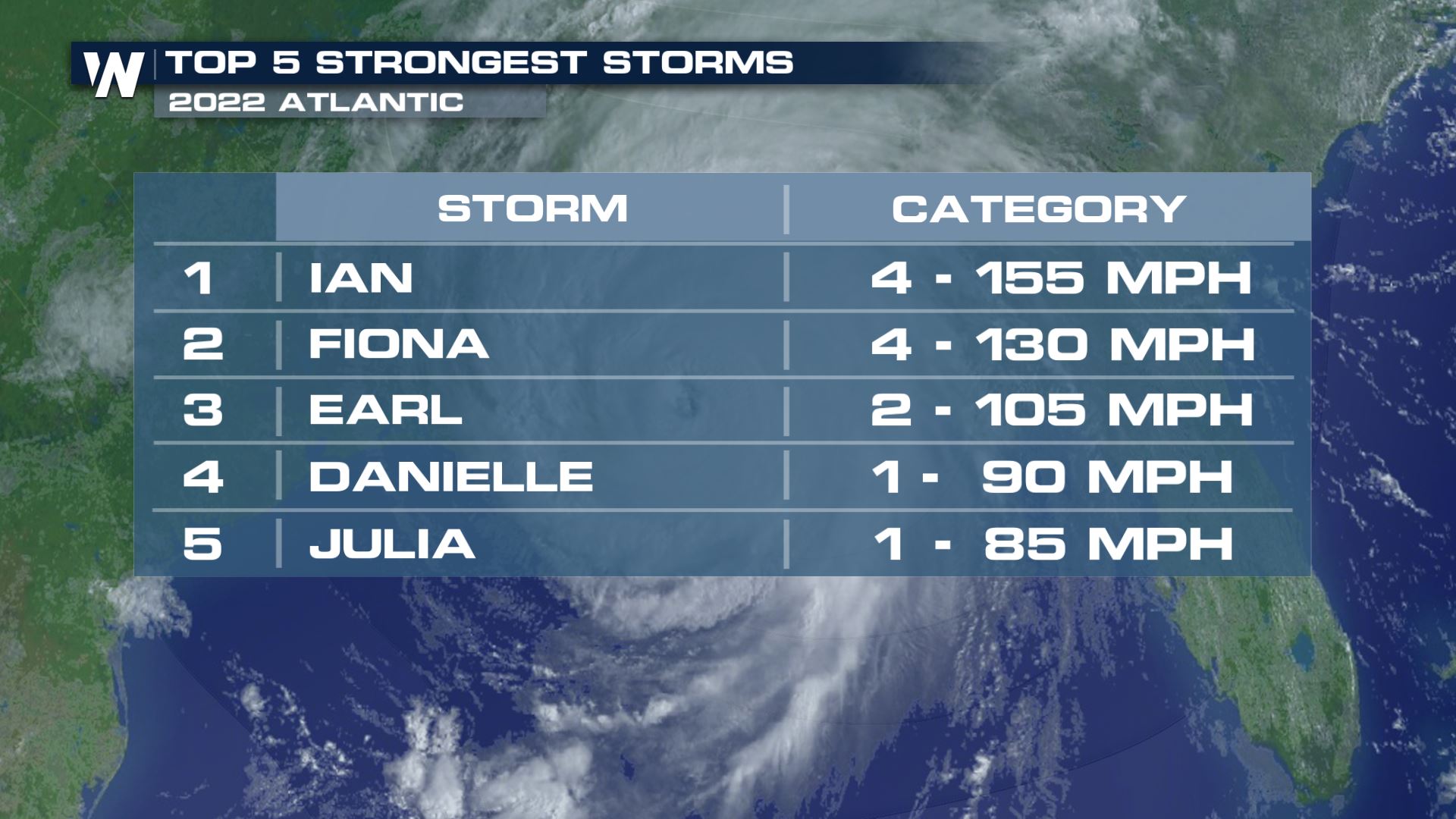 Although not nearly as active as the 2020 or 2021 seasons, 2022 was still historic and impactful bringing the 6th CAT 4 or 5 storm to the U.S. Gulf Coast in 6 years.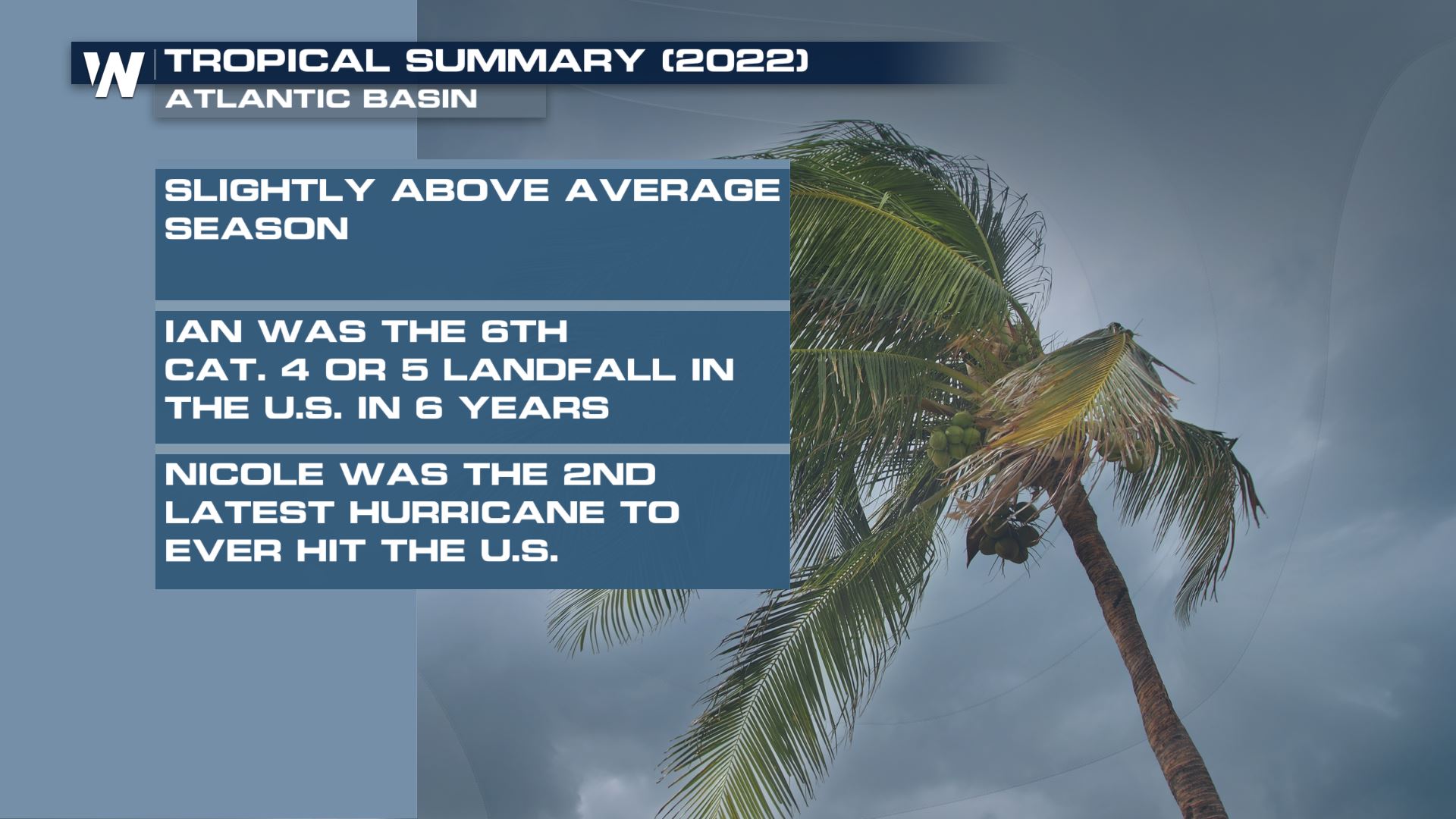 The final days of the Eastern Pacific Ocean hurricane season ended on the quiet side as well. The Eastern Pacific Basin was slightly more active than the Atlantic Basin, notching 17 named storms compared to the 16 named storms in the Atlantic.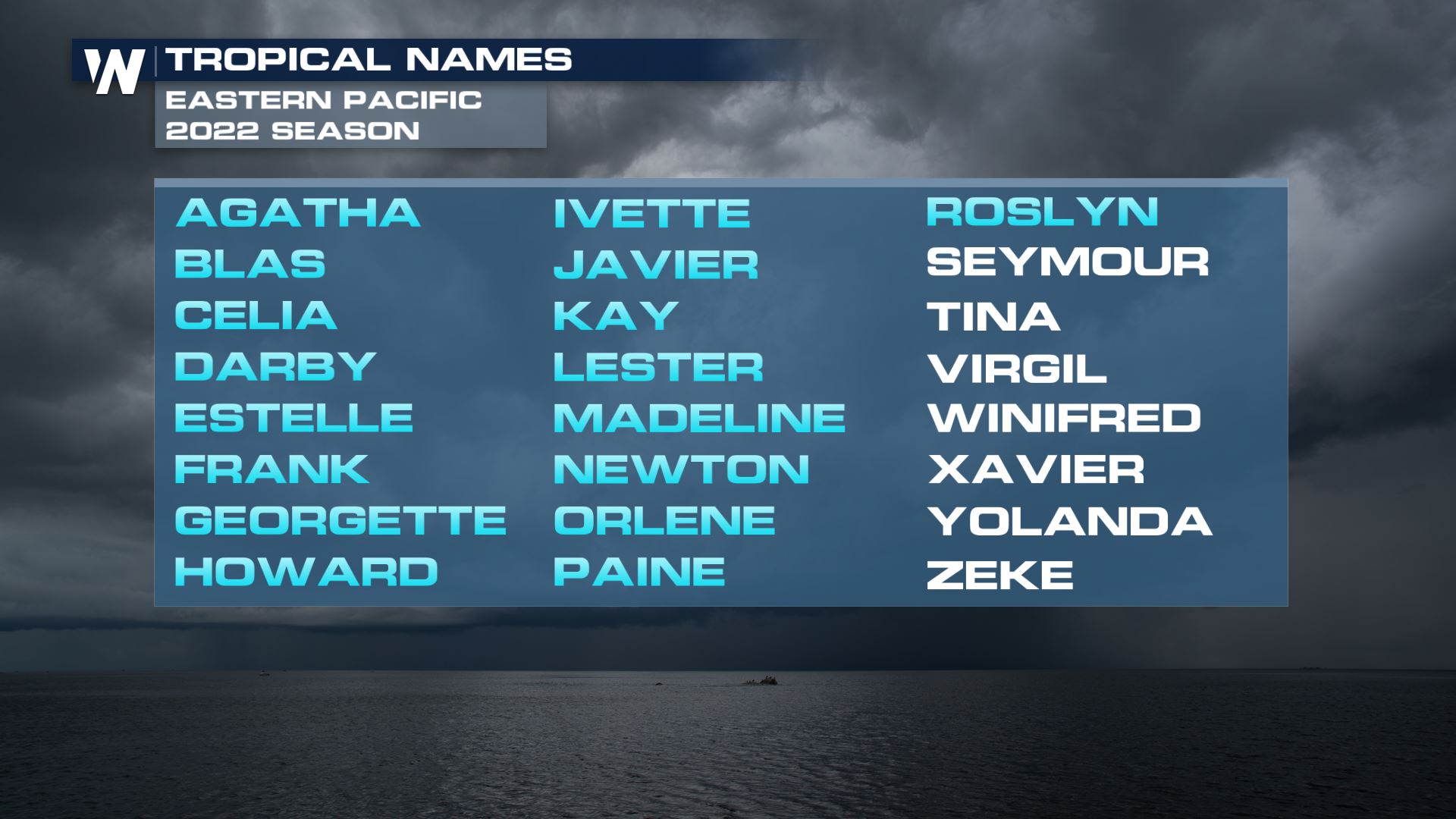 Stay with WeatherNation through the winter and holiday season as we recap the 2021 Hurricane Season and bring you updates in the Spring to the 2022 Hurricane Season!