Numerous large fires are burning in Oregon, including the Lookout Fire (above) 50 miles east of Eugene and the large Bedrock Fire 30 miles east of Eugene. Both fires are burning in Lane County, OR, and producing large amounts of smoke, visible from satellite.
The Bedrock fire has grown to over 25k acres since starting on July 22nd near a campground. The good news is that containment is also growing - up to 25%. The Lookout Fire in Oregon has grown to 3700+ acres after starting by lightning on August 5th. There is no containment on this fire as it continues to grow in size. While smoke is thickest from the Bedrock fire, expect hazy skies near all our major fires in the Pacific Northwest.
Red Flag Warnings remain in place across the region and have started to move farther inland into portions of Montana as the heat builds inland. The Pacific Northwest has also been very dry, which has led to increased drought conditions. These areas have more fuel available for fires to spread quickly so please avoid outdoor burning or anything that could cause a spark.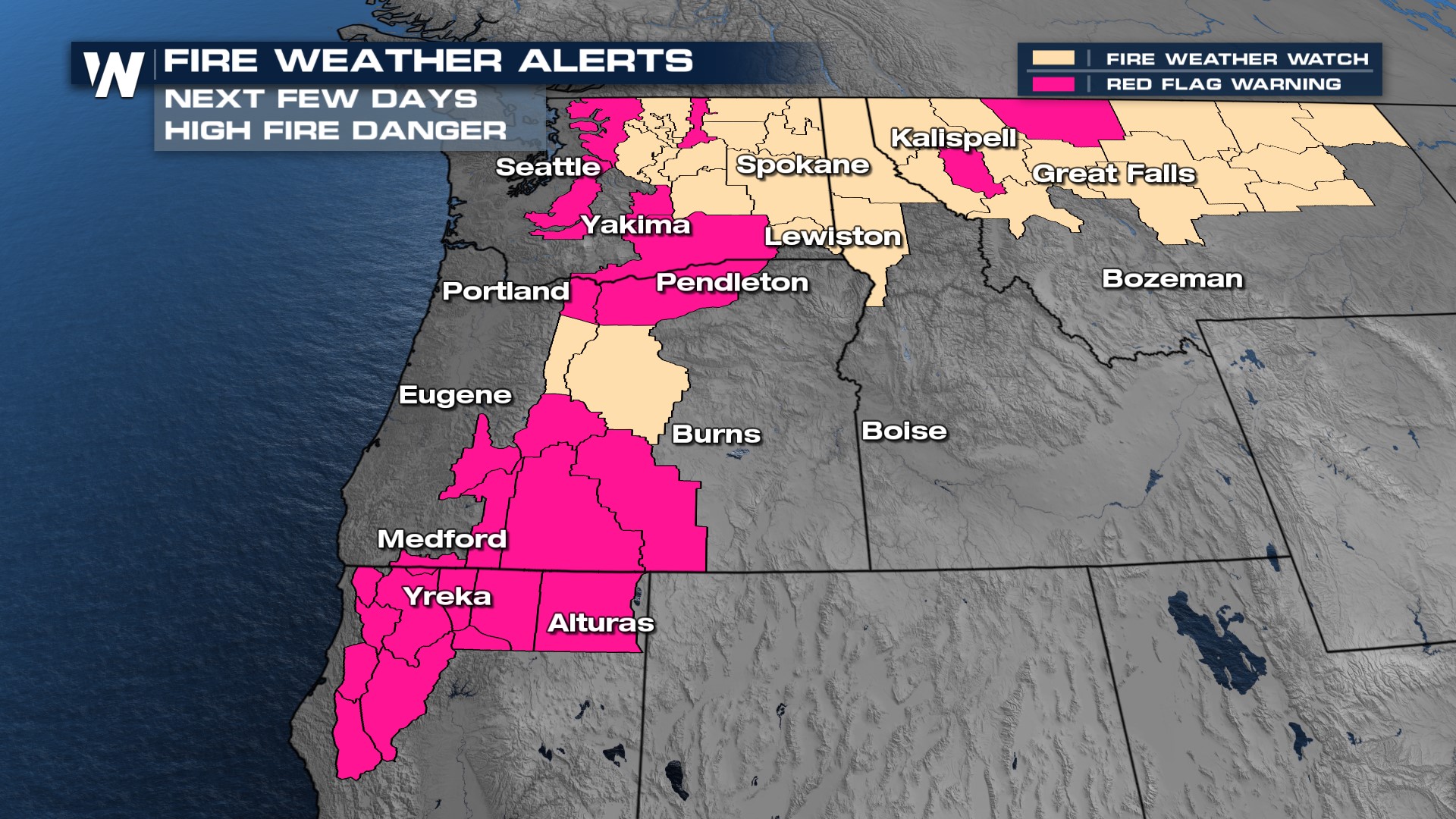 Heat alerts are in place for much of the West Coast. The highest level, Excessive Heat Warnings, are in place for western Oregon including the Willamette Valley. Temperatures will continue to run 10-20° above average, so make sure to drink water, and take breaks from the outdoors as heat illness is more likely in these conditions. Unfortunately, the heat will persist into Thursday, and further into the week to the east.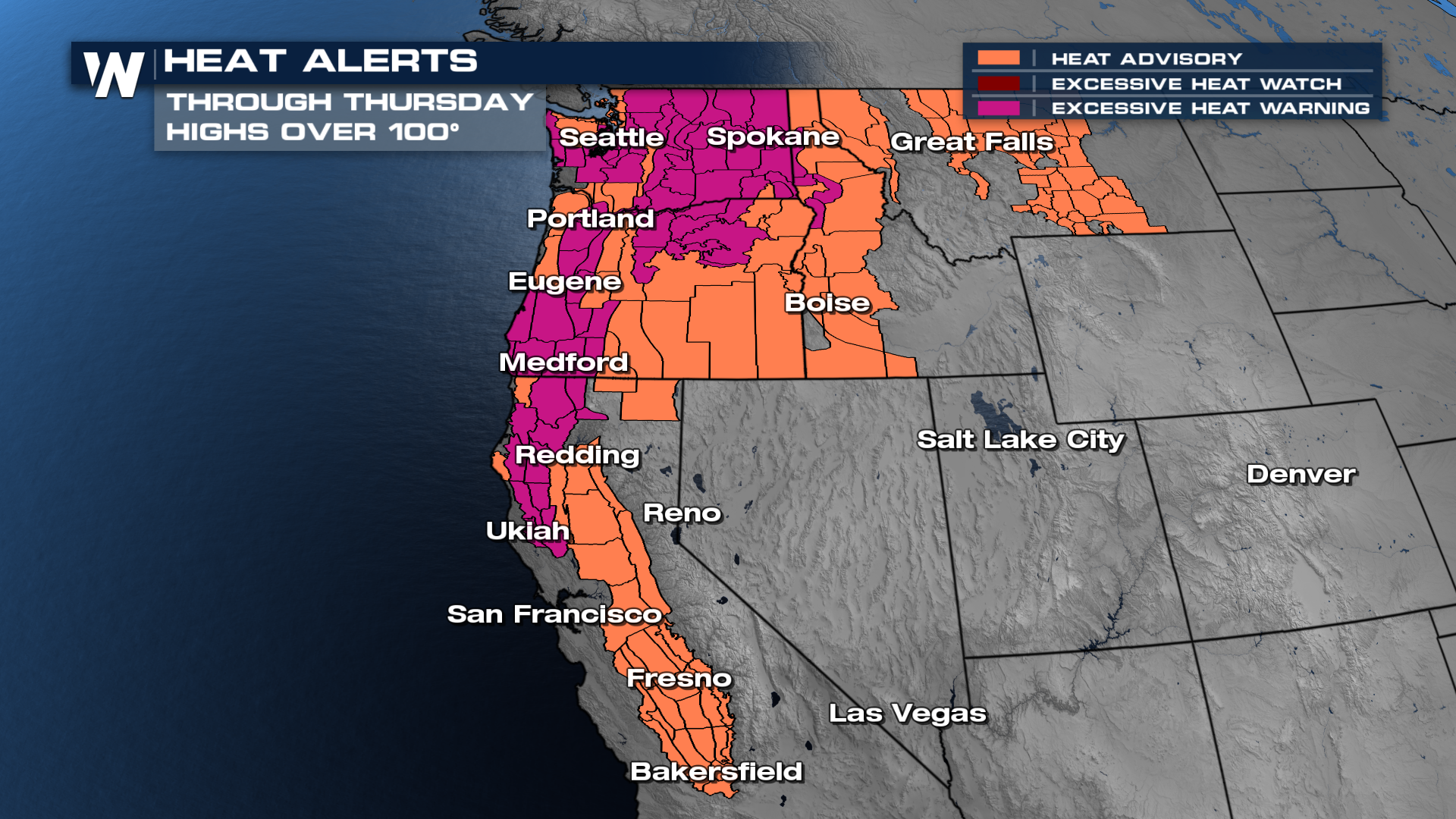 For the latest updates on this developing situation, make sure you stick with Weather Nation! Your Western Regional Forecast is every :50 past the hour!