2019 was another year of extremes across the globe and will likely finish as the second or third warmest year on record, behind 2016. https://youtu.be/nJtmQknYsKg The United States saw a number of annual records fall, the majority of which were related to warmth across the Southeast and heavy rainfall across the country's midsection.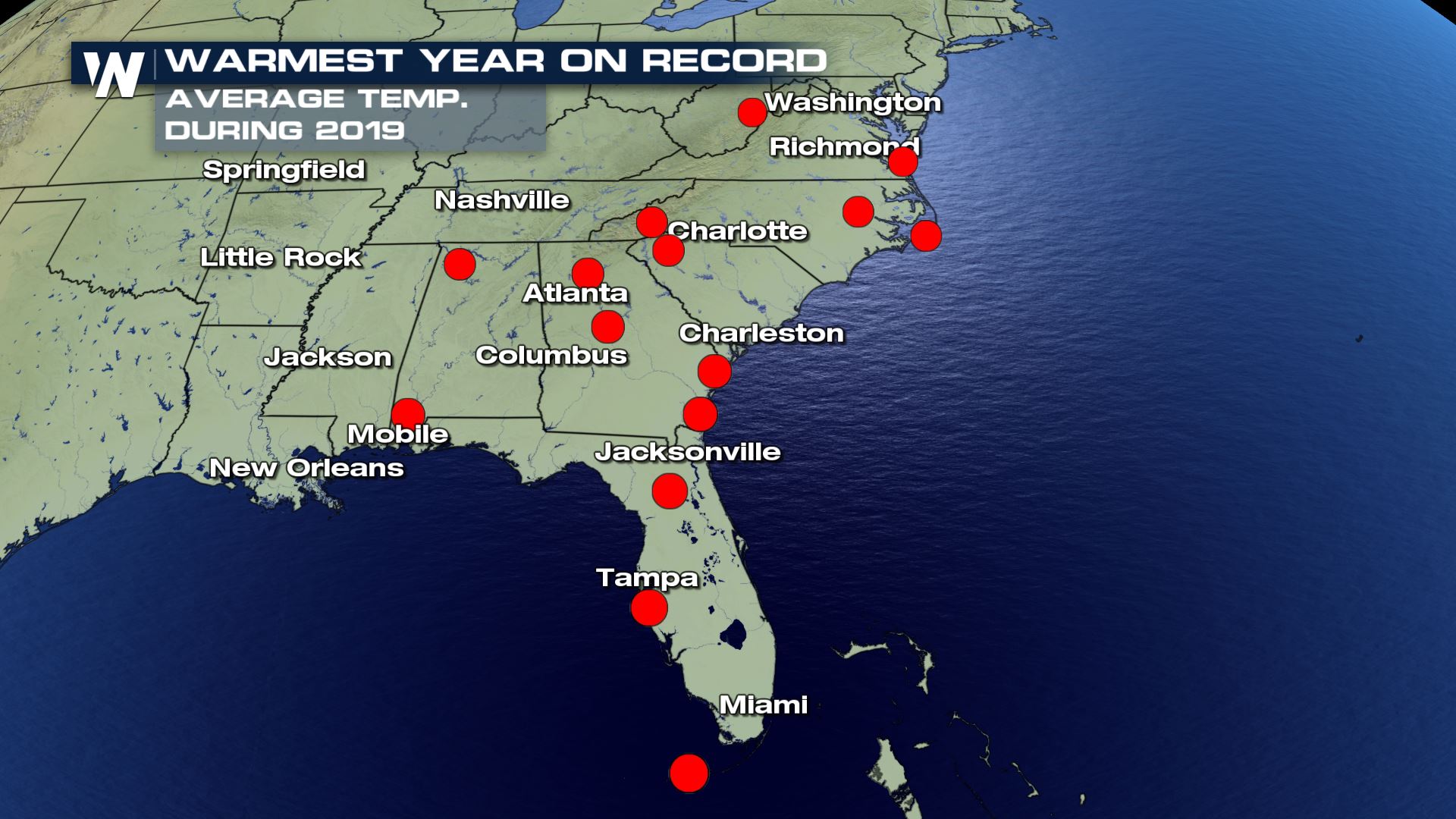 More than a dozen cities across the Southeast experienced their warmest year on record, including Key West, Florida, where the average temperature finished above 80° F for the first time. Average temperature includes daytime highs and overnight lows. Other cities that broke records across the Southeast include Atlanta, Savannah, Asheville, and Norfolk. Alaska and Hawaii also experienced record breaking warmth for the year in cities like Anchorage, Fairbanks, Honolulu, and Kahului.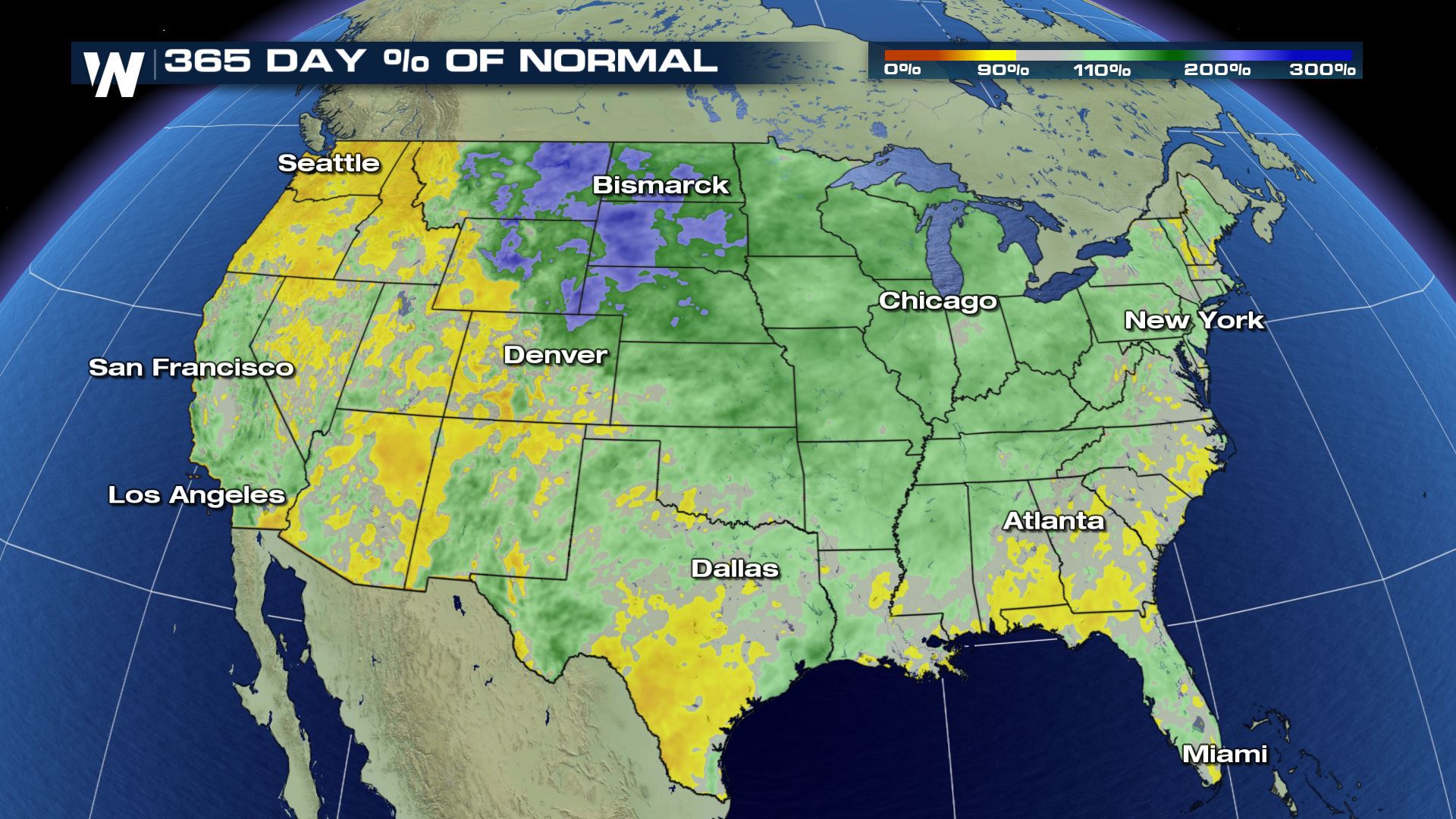 Areas across the Southeast, especially the pandhandle of Florida, experienced below average precipitation. Southern Texas, and areas across the desert Southwest were also drier than average on the year.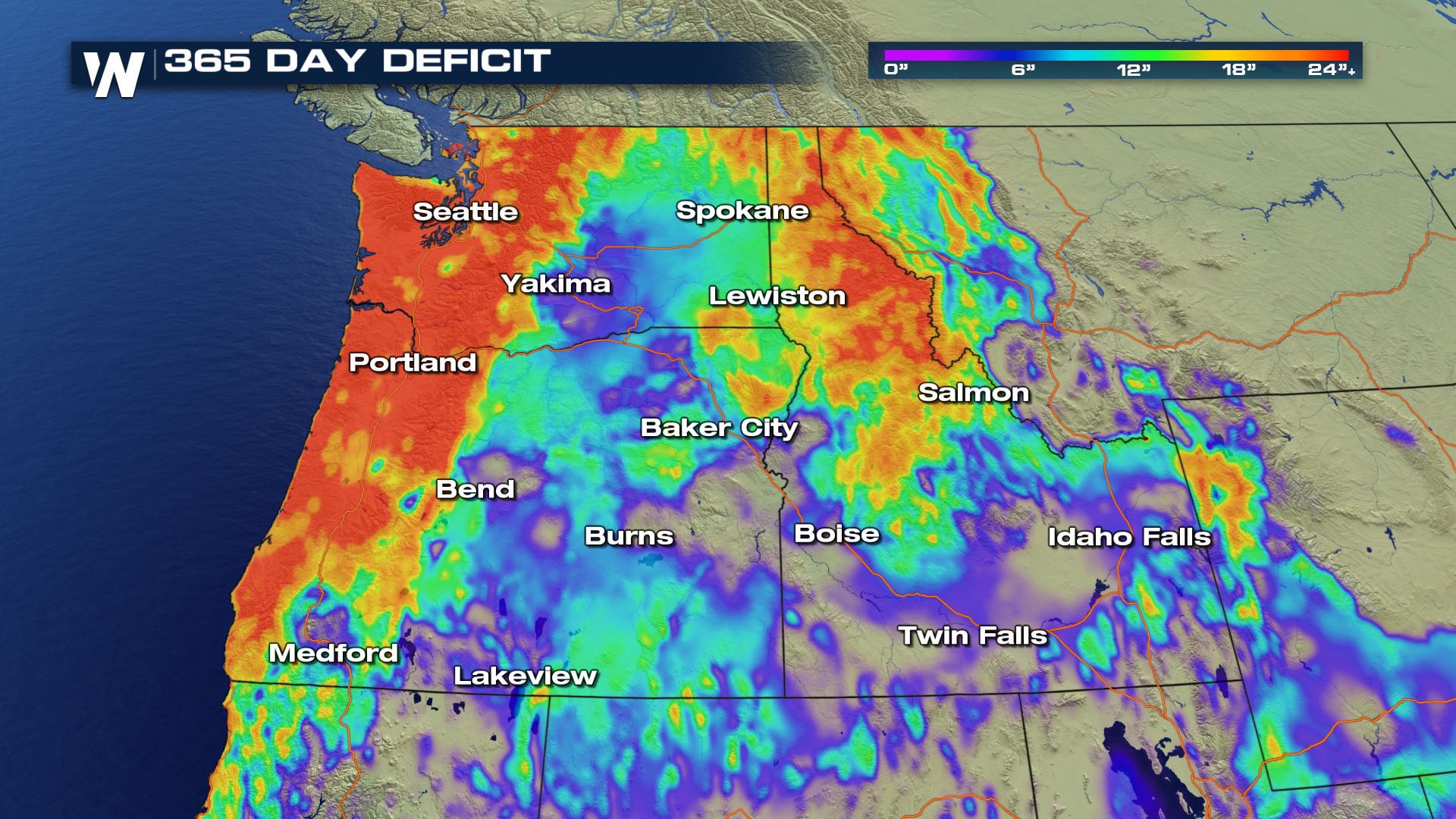 The Pacific Northwest was exceedingly dry as well, with multiple areas in Oregon, Washington, and Idaho close to two feet under average on the year.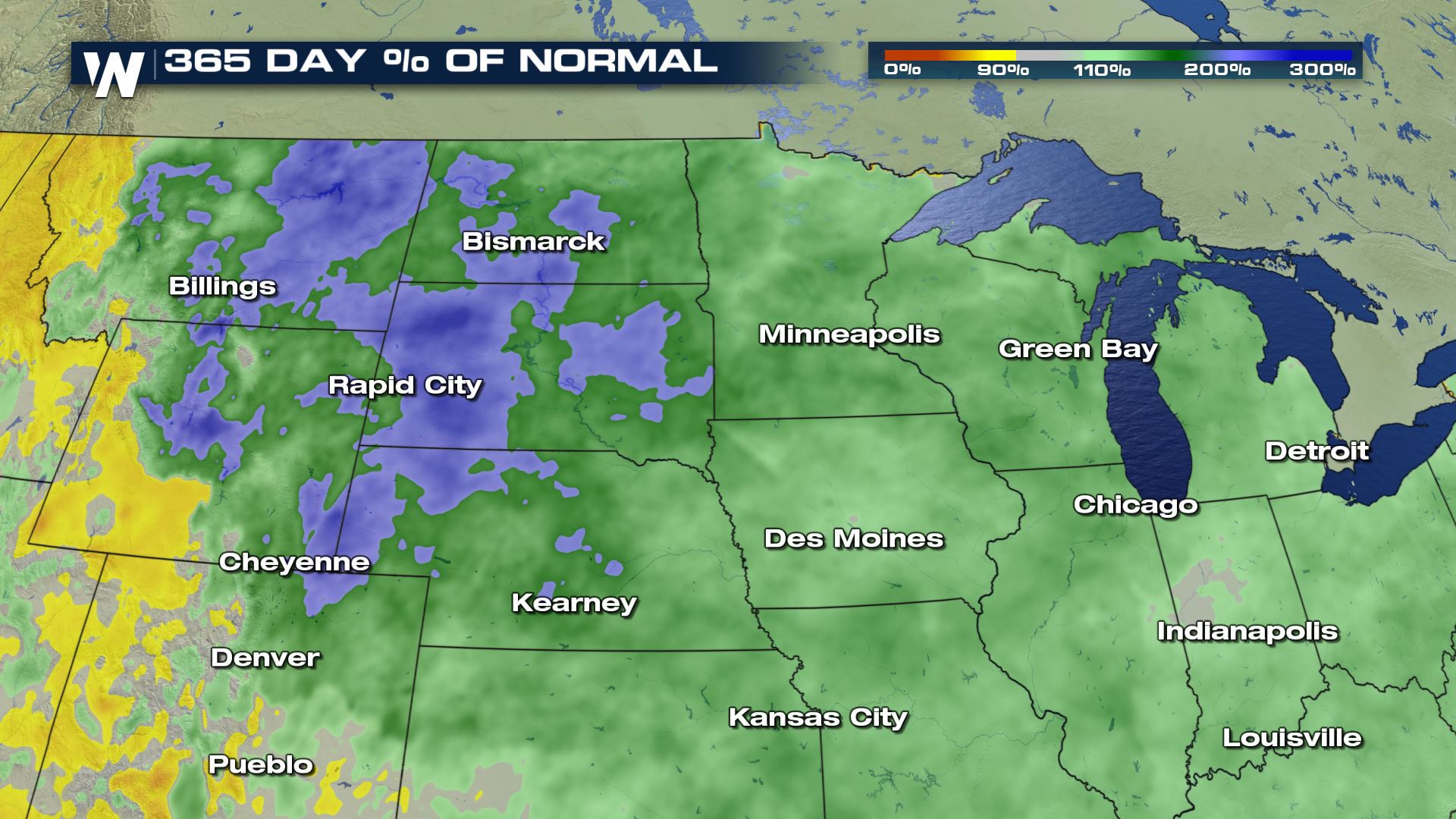 In contrast, many states in the North Central and Great Lakes regions experienced record breaking rainfall and in some cases, devastating flooding as a result.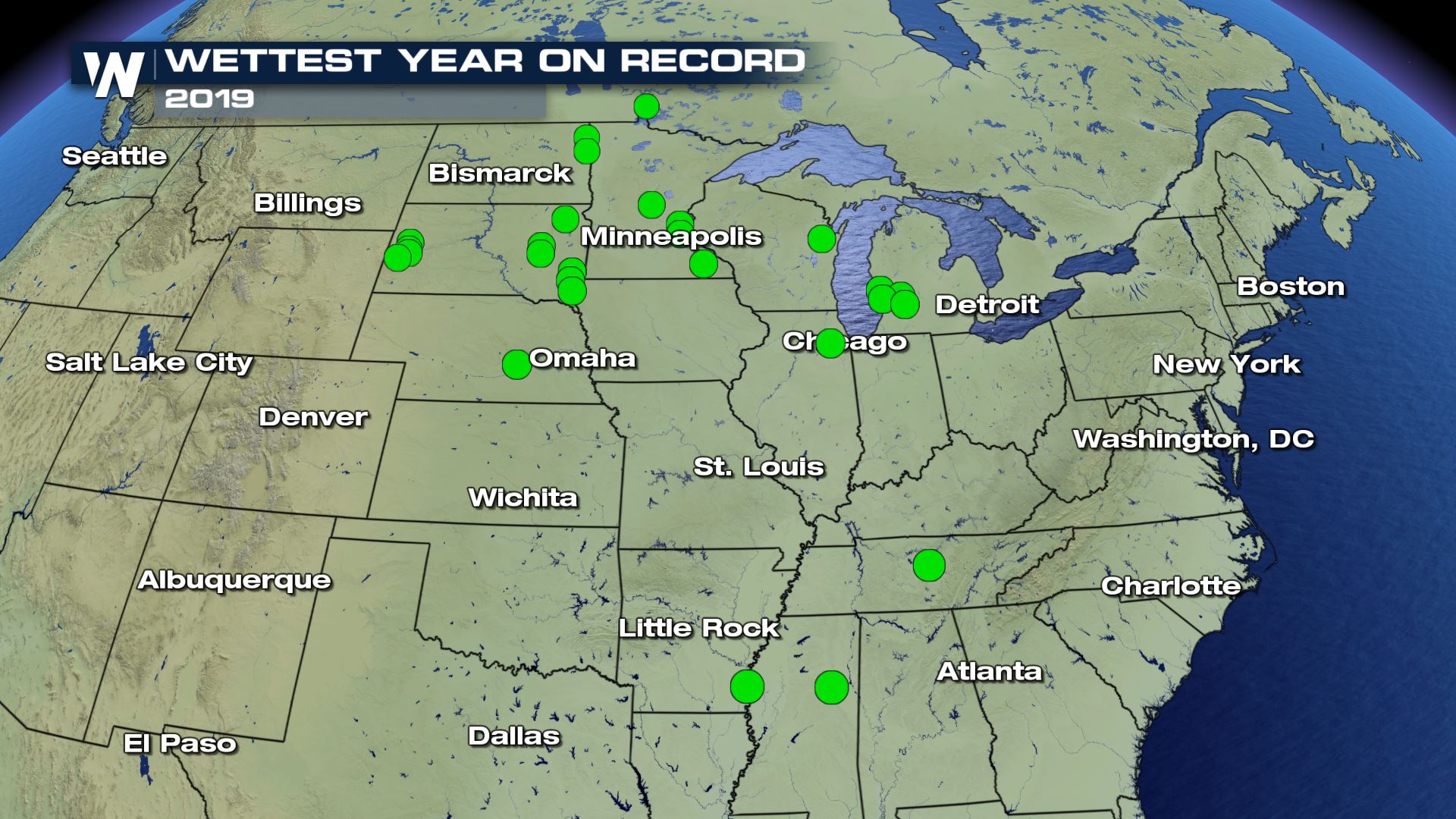 A few climate stations in Mississippi and Tennessee also recorded their wettest year yet.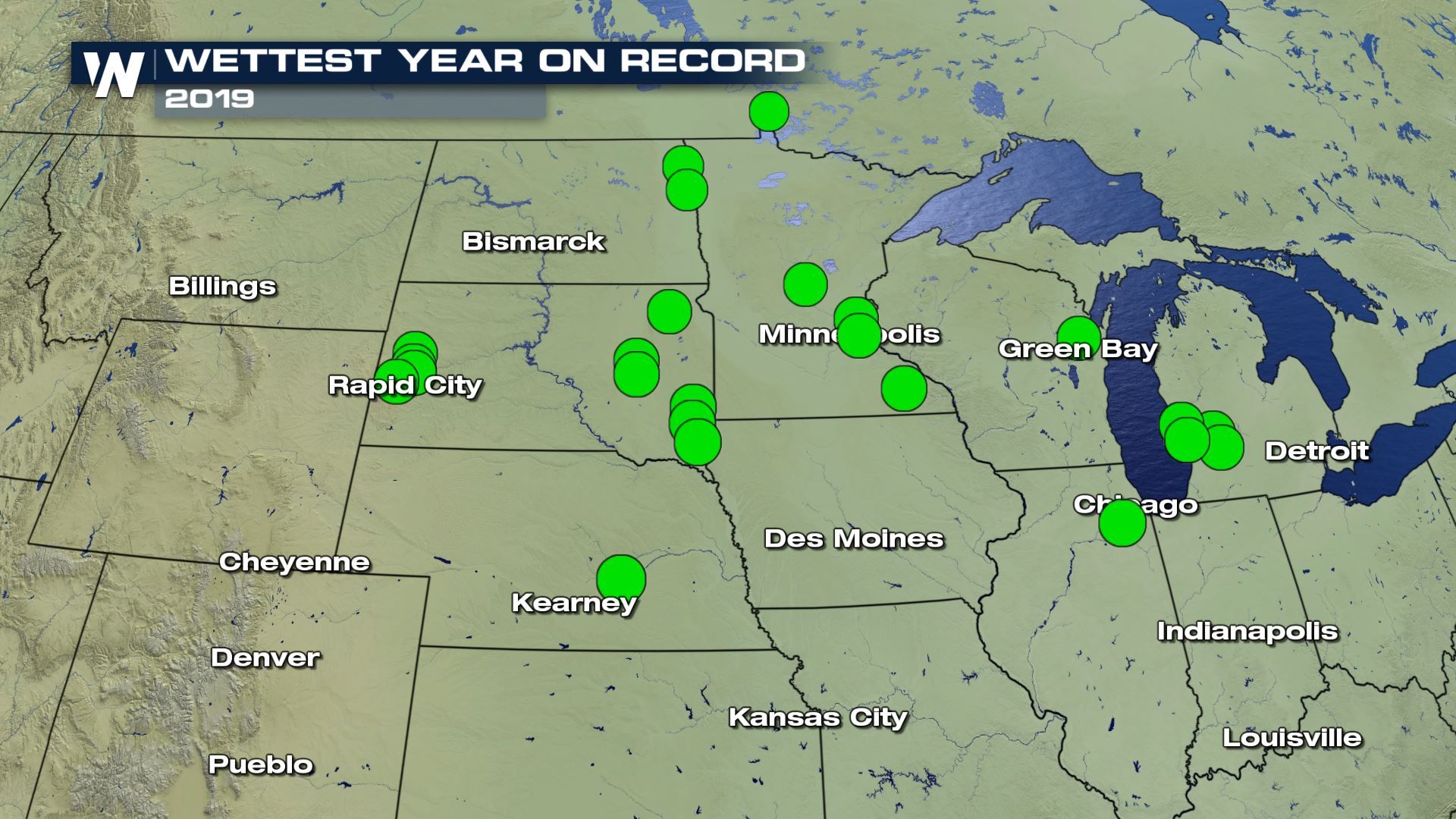 Areas across the Dakotas saw more than a dozen records fall, but Green Bay Wisconsin may have the most eye opening statistic of them all.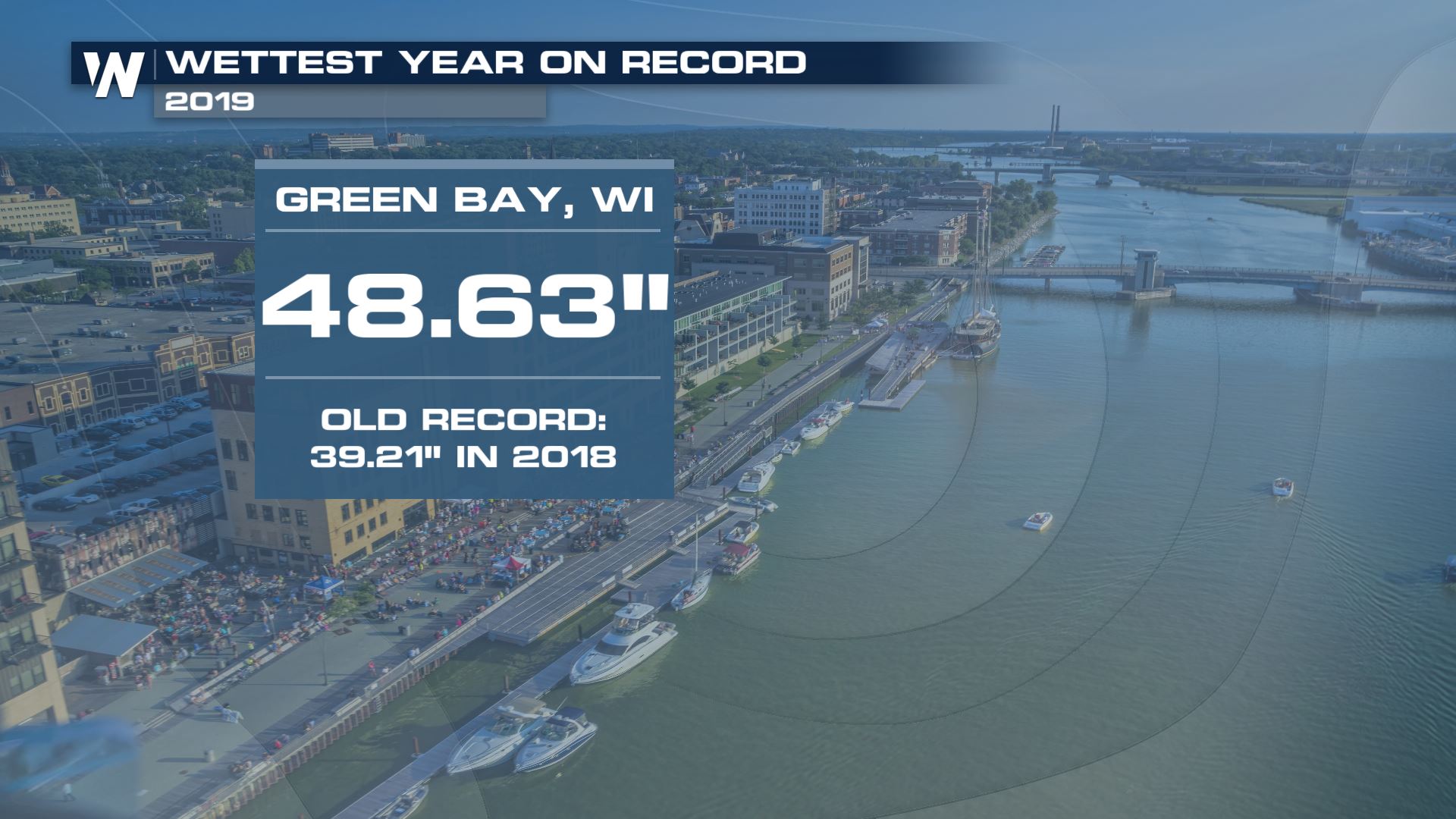 Green Bay broke their annual rainfall record by 9.42 inches, an astonishing 24 % increase over the previous record year in 2018. Green Bay recorded more rain than Orlando, Florida.