The
Storm Prediction Center
has issued convective outlooks for today and tomorrow (Wednesday and Thursday) across the Western U.S. from the Rocky Mountains through the Plains and down to the Southwest. We are under a marginal risk both days for severe storms to form along an upper level ridge that will continue to guide storm activity in a clockwise motion. As we look into the upper dynamics of this system, a trough of low pressure over the Pacific Ocean and a ridge of high pressure over the western United States will continue to bring moisture and energy to the storm potential in the western United States.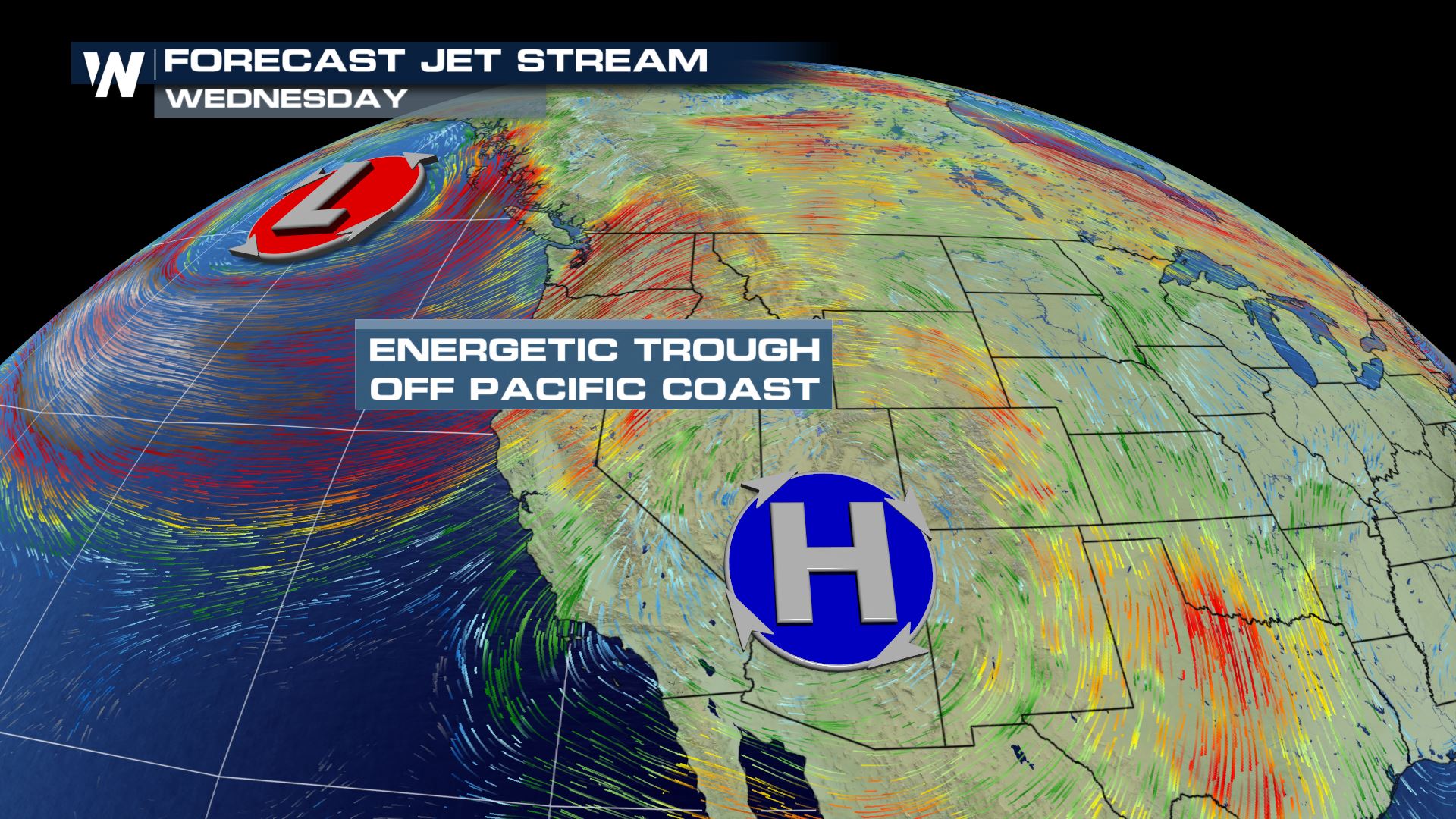 WEDNESDAY
We are under a marginal risk, level 1 out of 5, for severe storms from Idaho/Montana south to New Mexico/Texas, plus a couple of other discrete regions including Arizona, California, and Minnesota as seen below.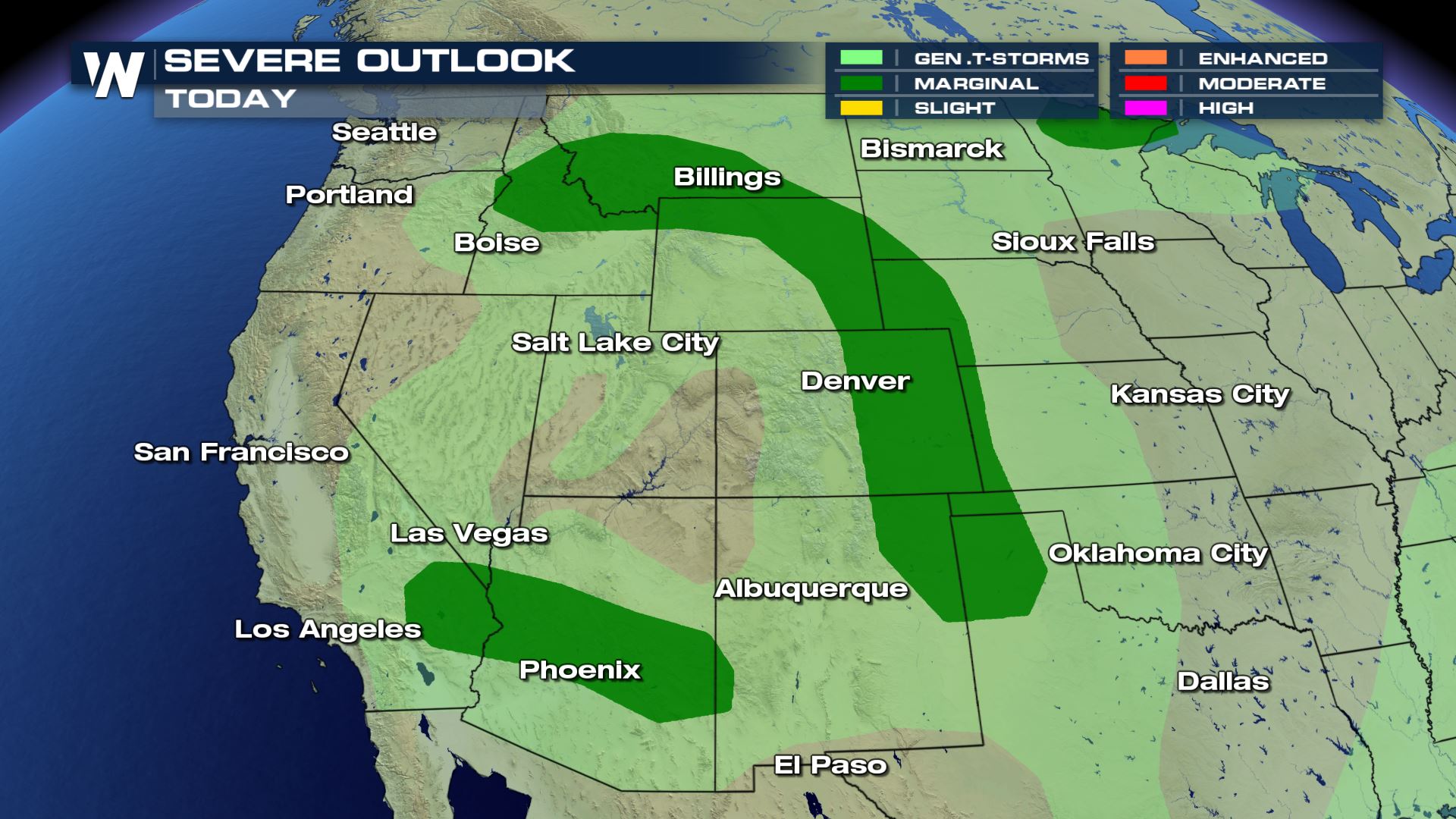 The main threat you will need to watch out for with these storms will be the potential for strong wind. Some isolated and locally severe wind gusts will be possible. Most of the thunderstorms along this ridge will be elevated, which means their cloud-bases will be higher and this brings the potential for some some strong downburst winds too.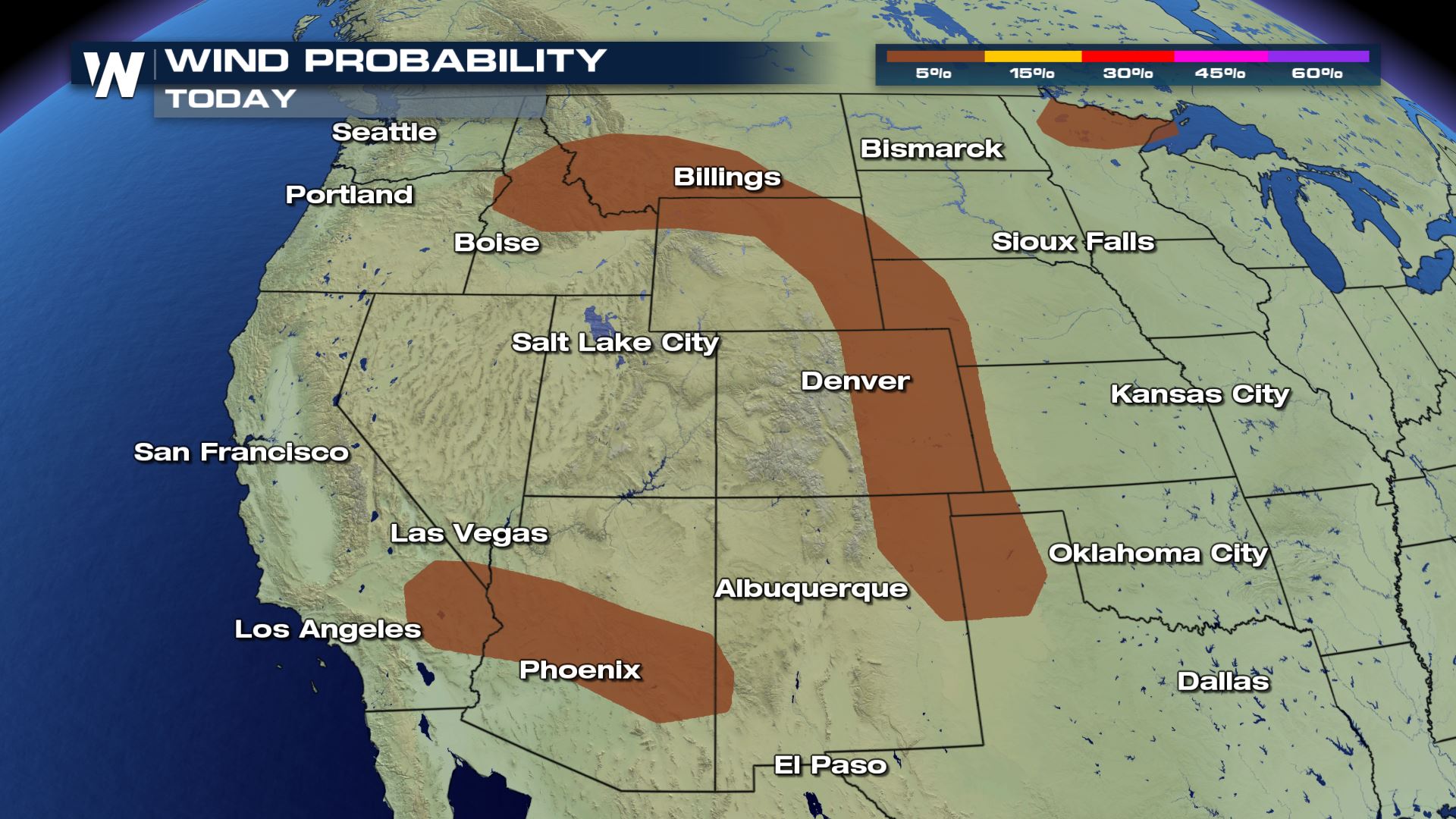 Here's a look at some of our forecast models and what they expect from these storms. Activity will enhance throughout the afternoon and evening hours as temperatures are warmest to help initialize these storms.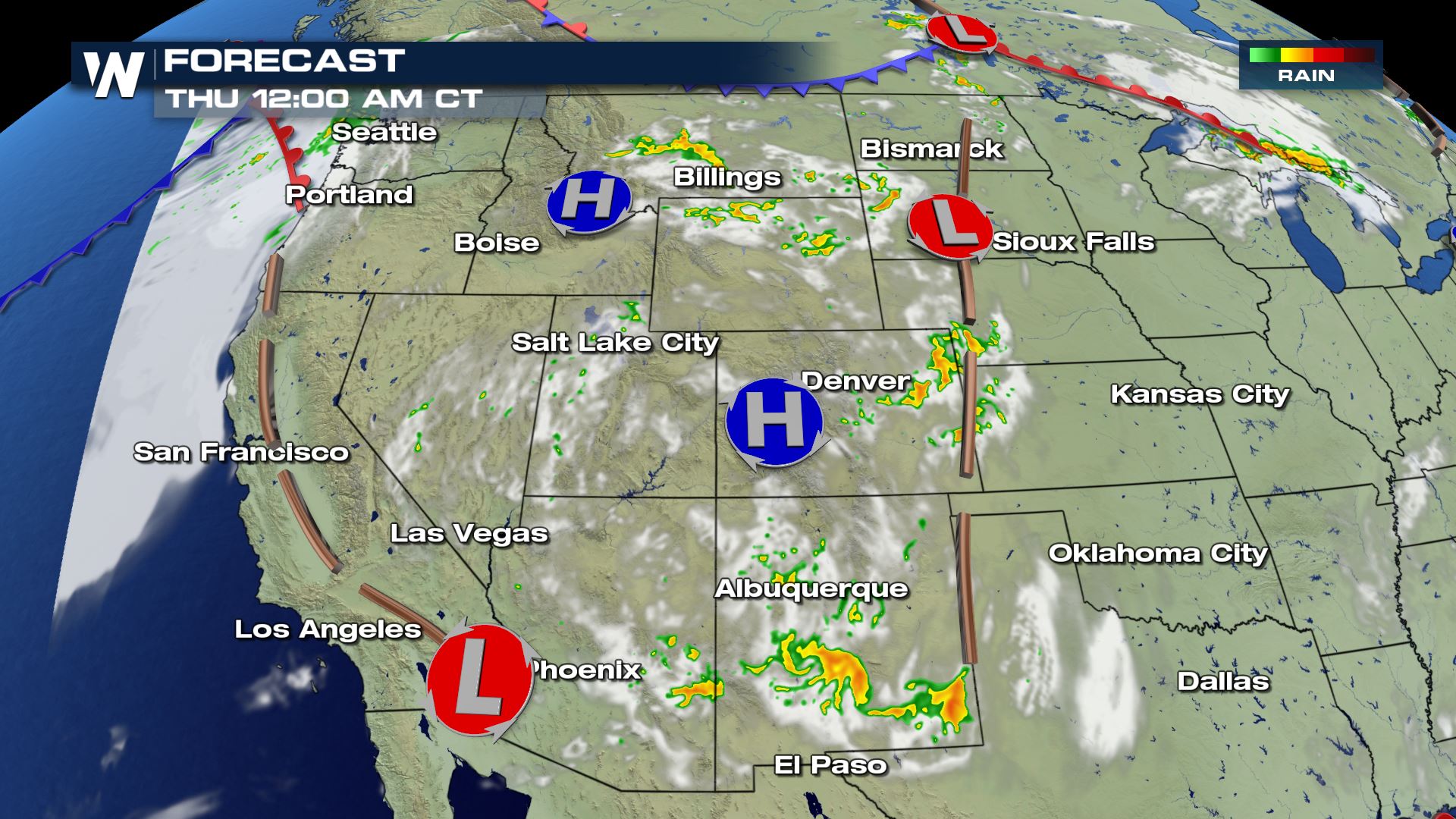 A marginal risk (level 1 out of 5, 5 being the highest) has been issued for the severe weather outlook in parts of Arizona and southern California today. These storms this time of the year are usually wind-makers, causing dust storms but also producing very heavy rainfall. Here are the highlighted areas: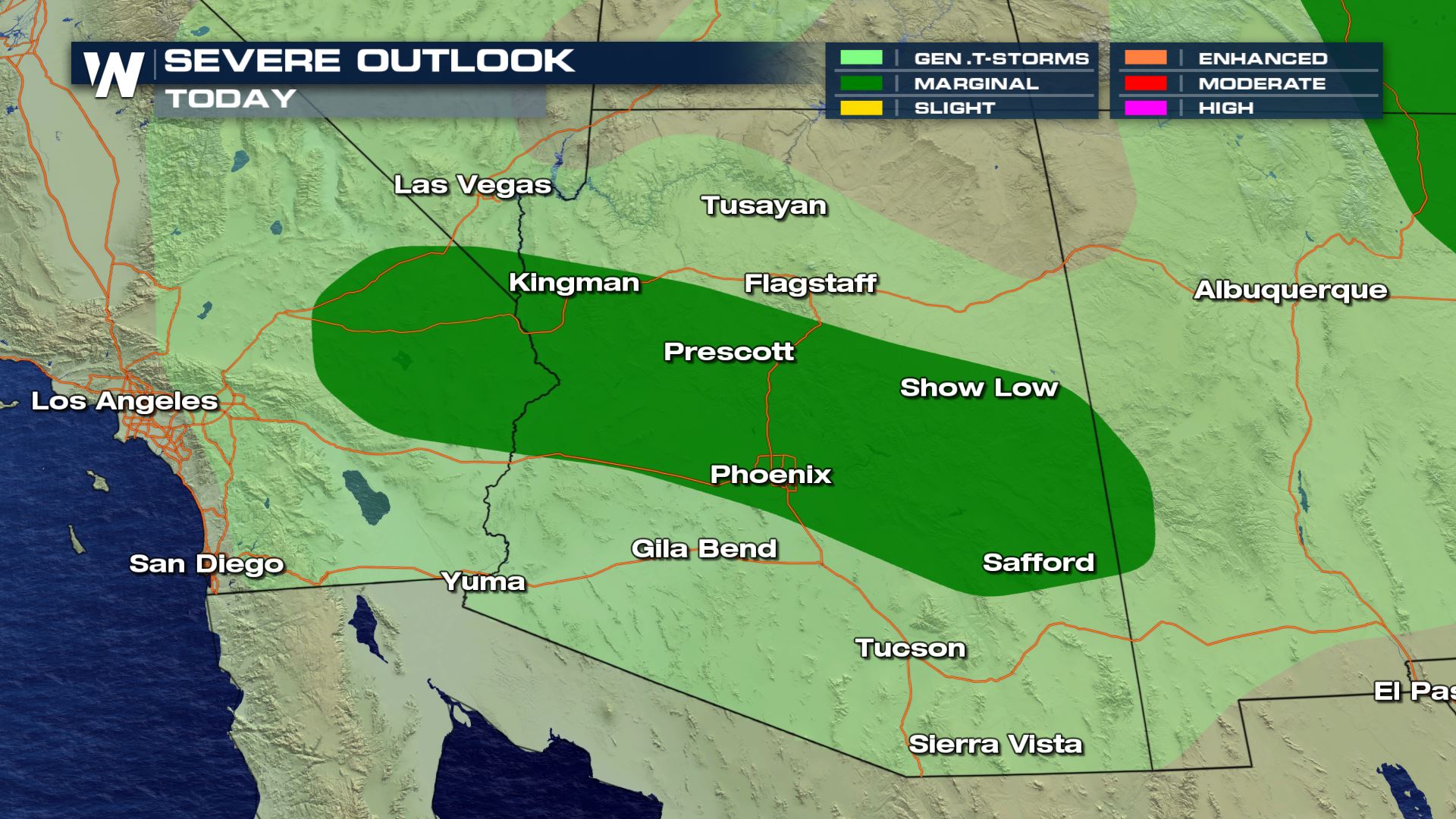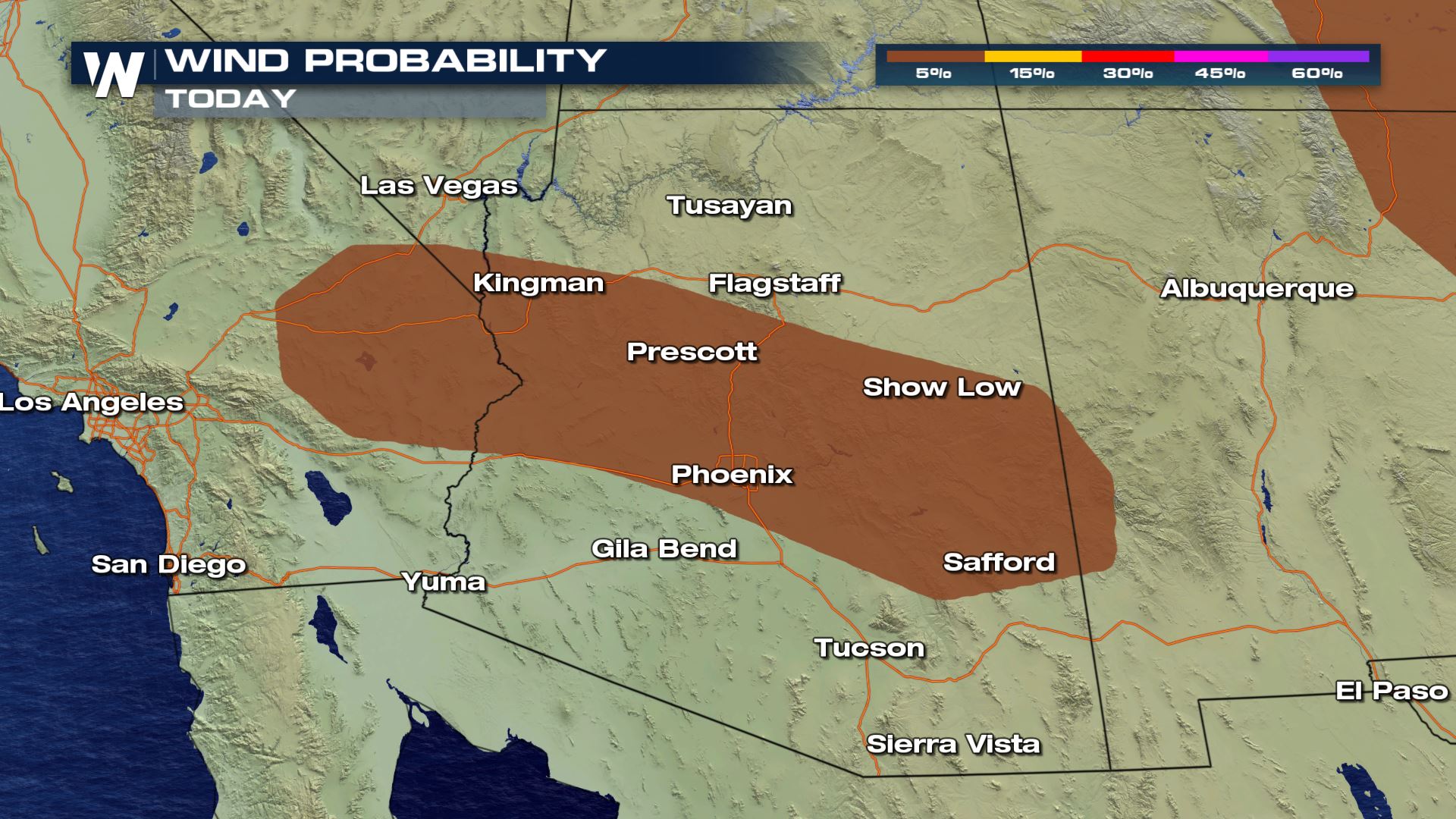 Timing of the potentially-severe storms in parts of Arizona and southern California will be from the late afternoon and through midnight local time.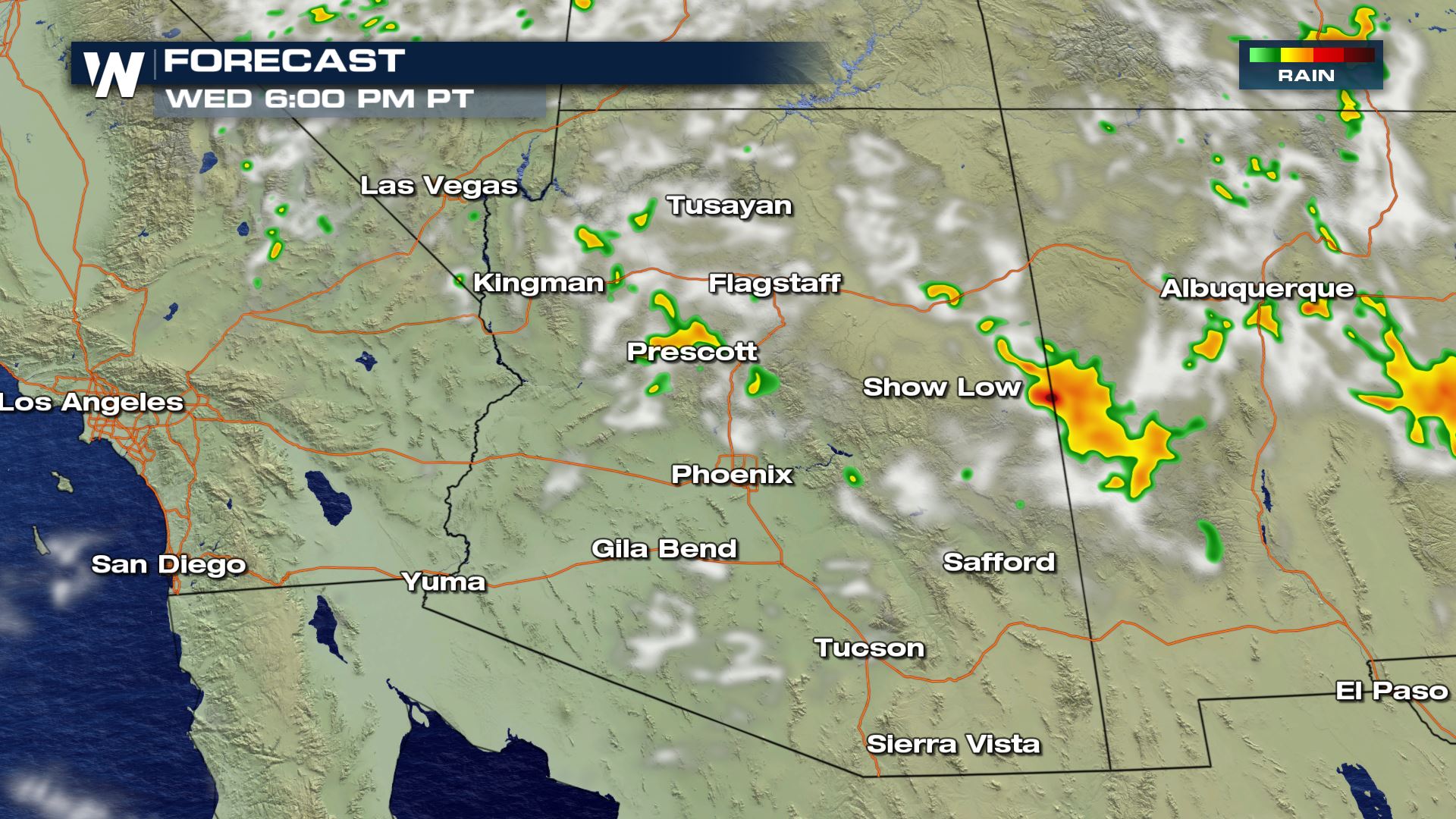 THURSDAY
Looking ahead to Thursday's outlook, these storms follow the upper level ridge and will also be enhanced throughout the afternoon and evening hours. We are under a marginal risk for Thursday, which brings the same threats just the coverage area is now following the ridge.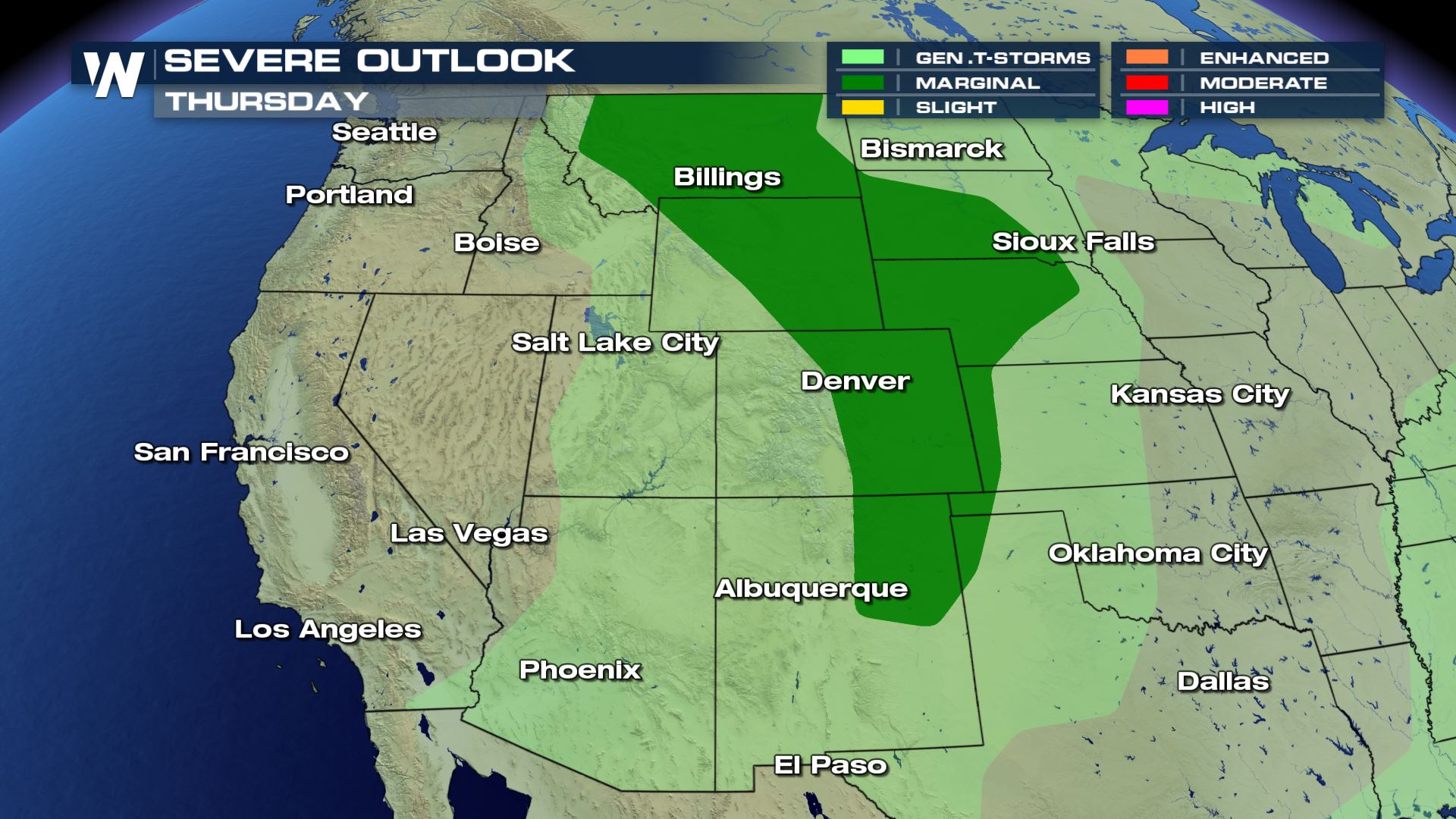 The storm risk region will generally be the same as Wednesday, stretching from Montana to New Mexico, however a little farther to the east where more of the Plains will be included in the severe weather outlook. Our forecast models for Thursday look fairly similar to Wednesday (besides exact location), as seen below.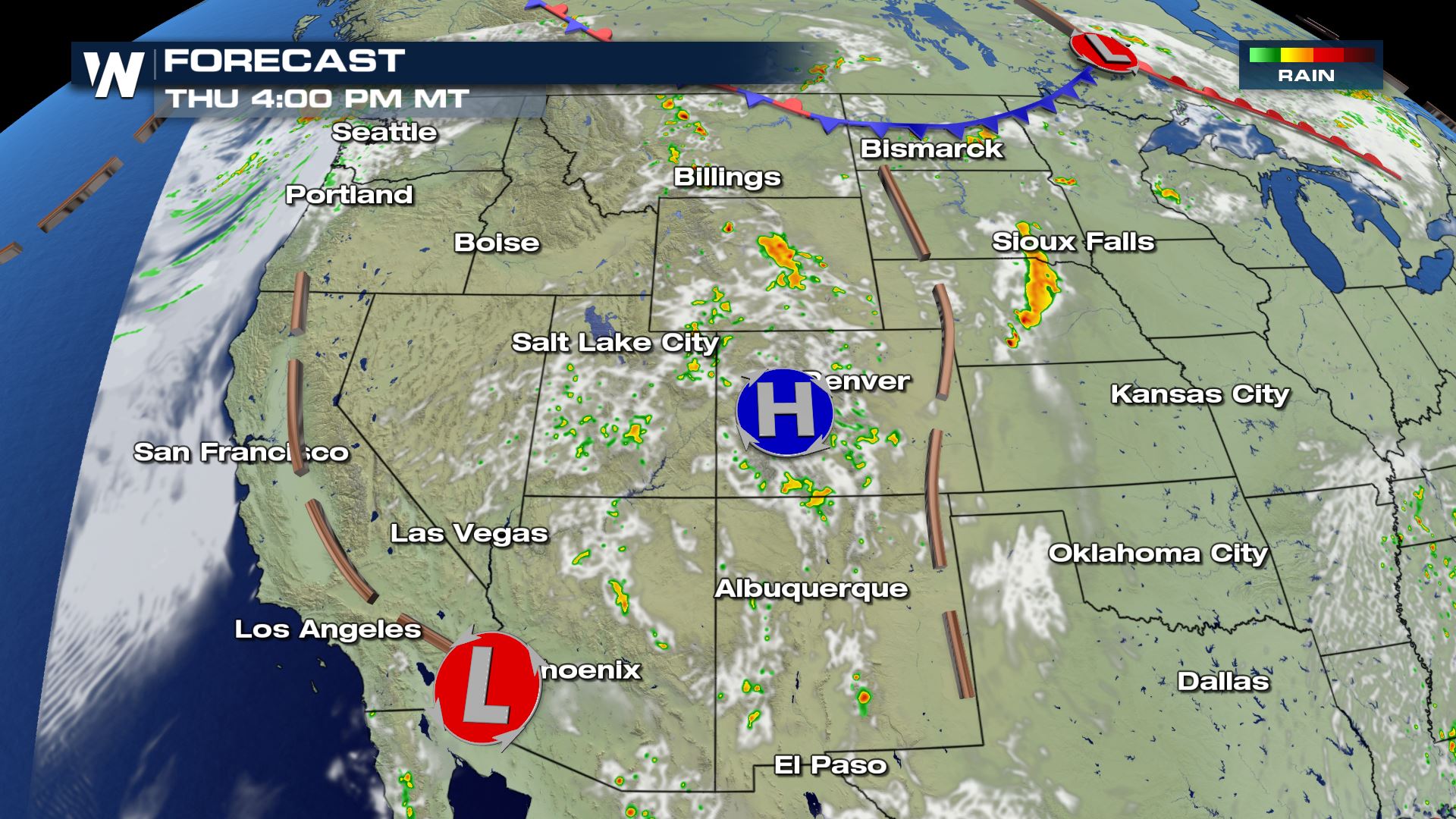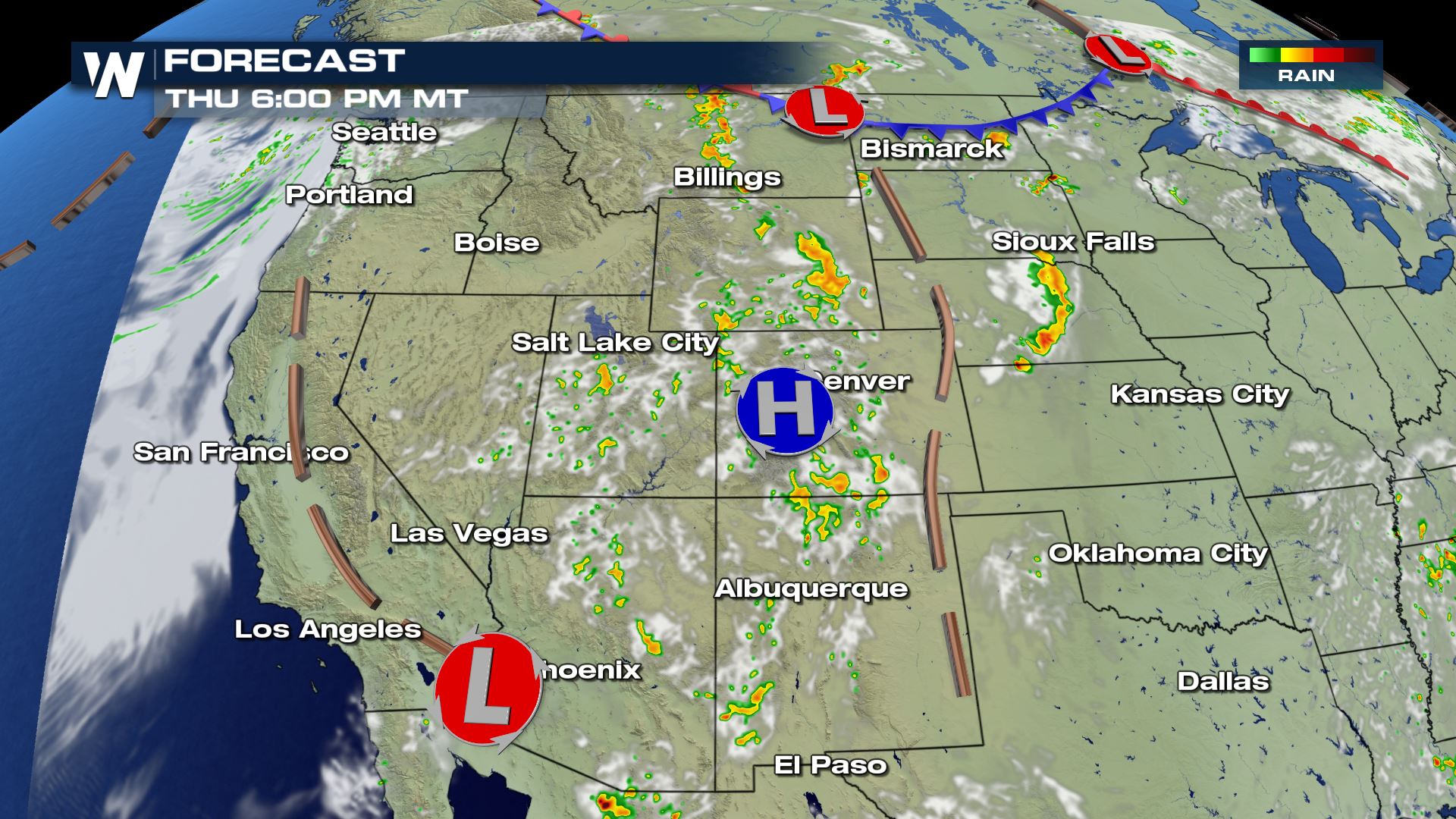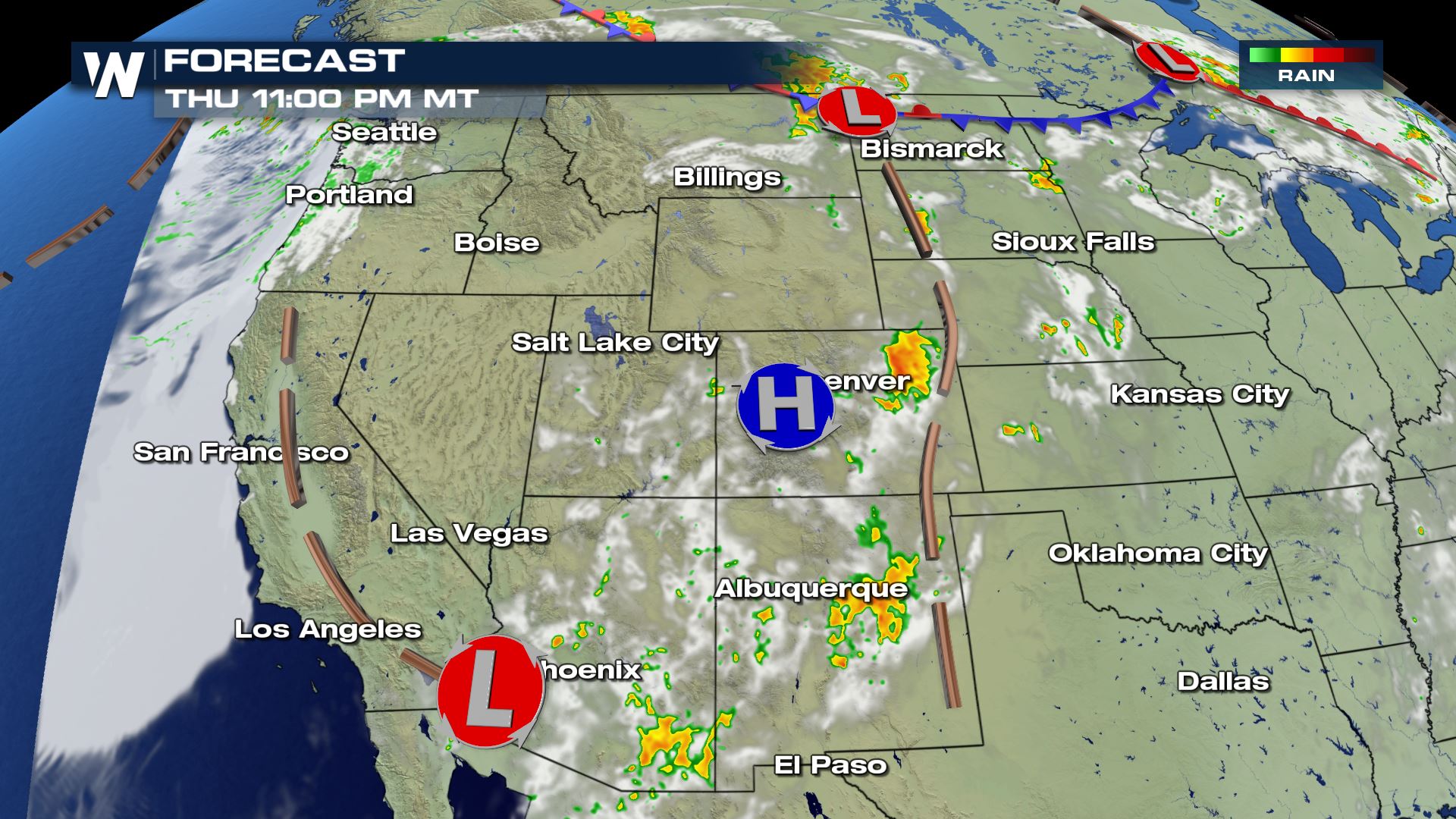 As we have been calling these "ridge riders" or also known as the "ring of fire" storms, our forecast rainfall is not expected to be intense but it is interesting to see how they are outlined by this area of high pressure.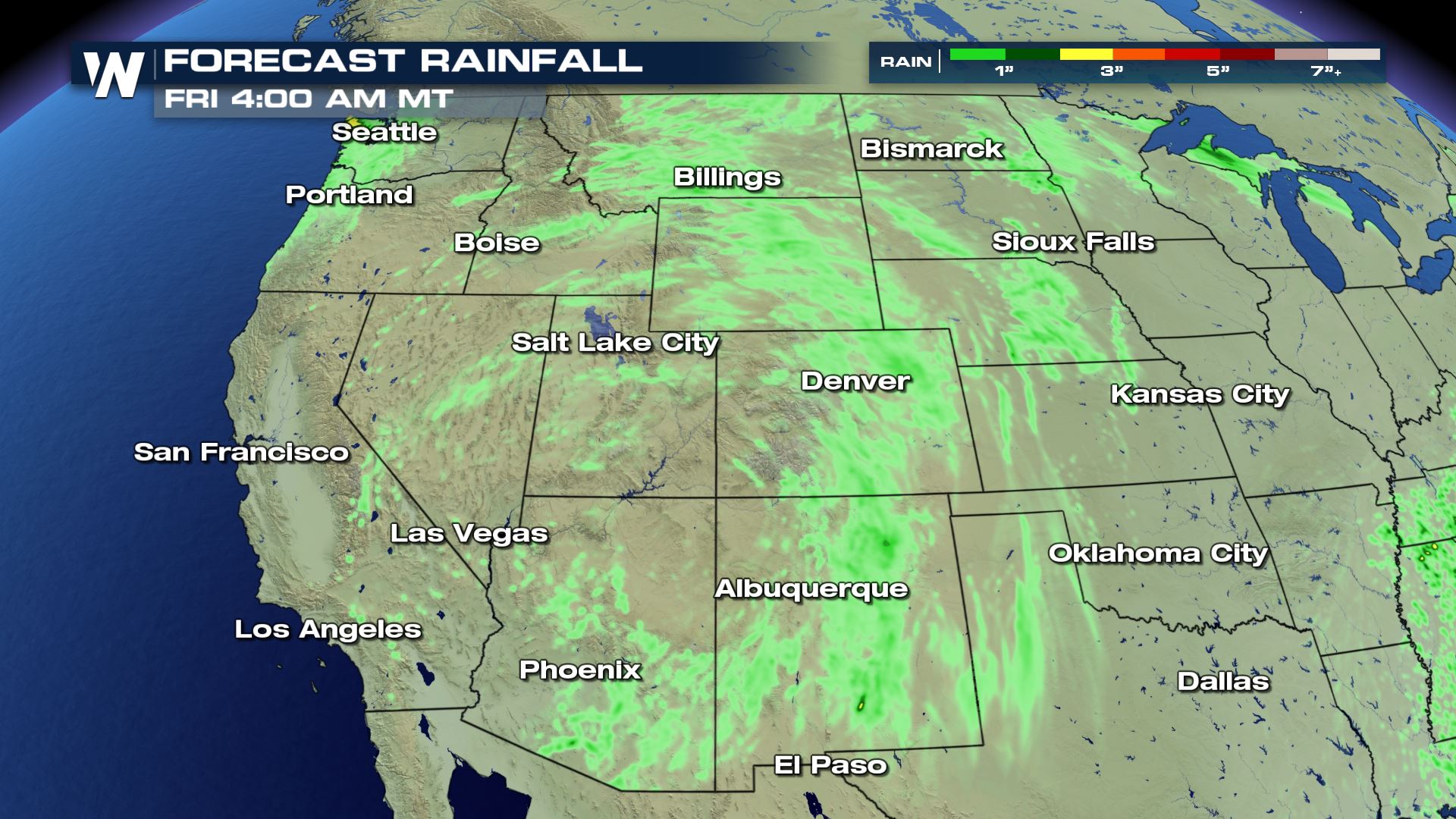 For more information you can catch us online or on our streaming platforms from WeatherNation.