A quick-moving upper low will deliver rounds of light rain this weekend in parts of New Mexico and Texas. This is one of the few spots in the country that will get rain this weekend! Rain totals have generally been light so far today. While more rain is likely the totals will be around an inch or less for most spots through the weekend.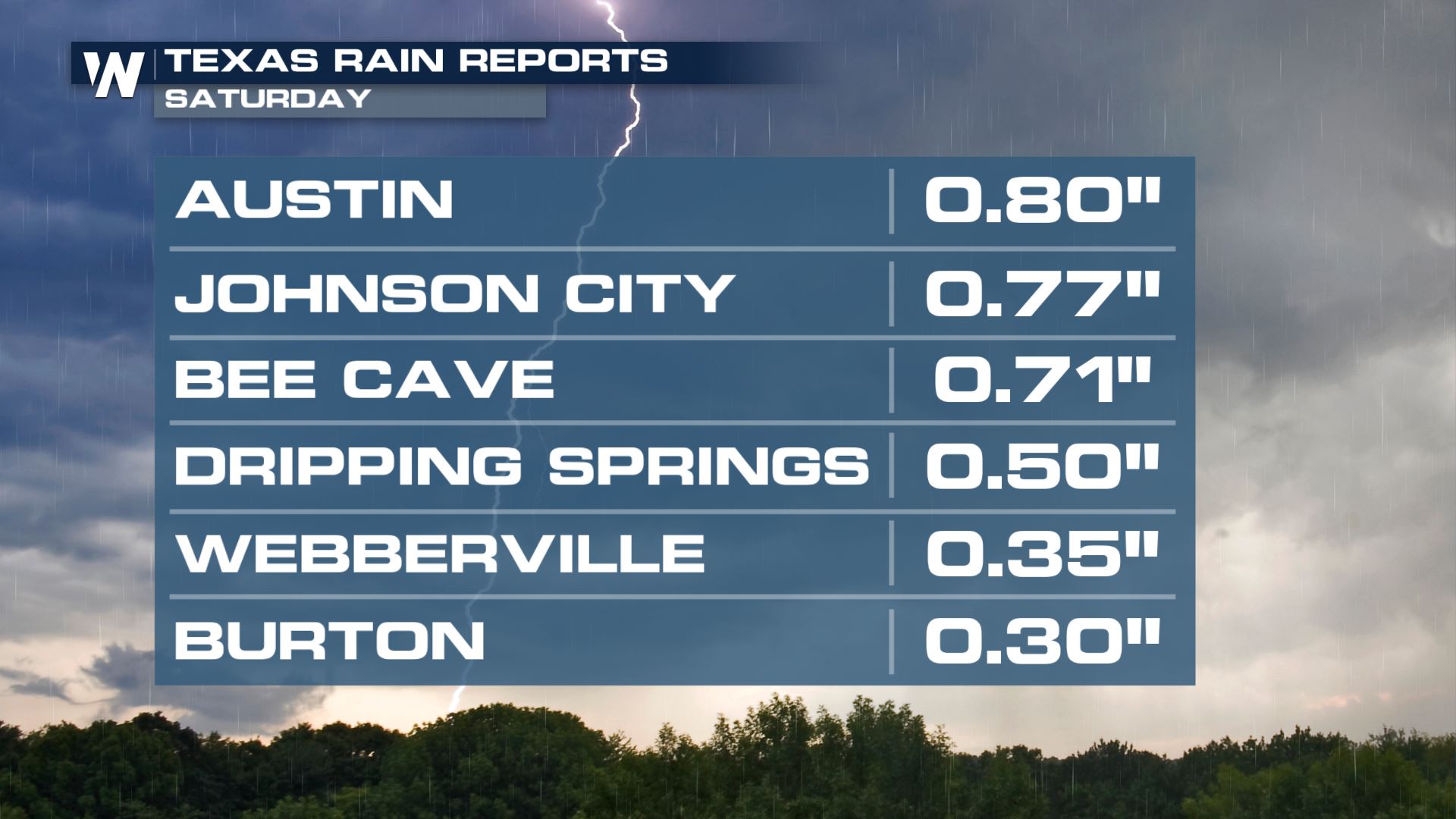 The upper low will continue to drift east into Texas for the remainder of the weekend. There is enough energy and moisture to squeeze out light showers and a few thunderstorms.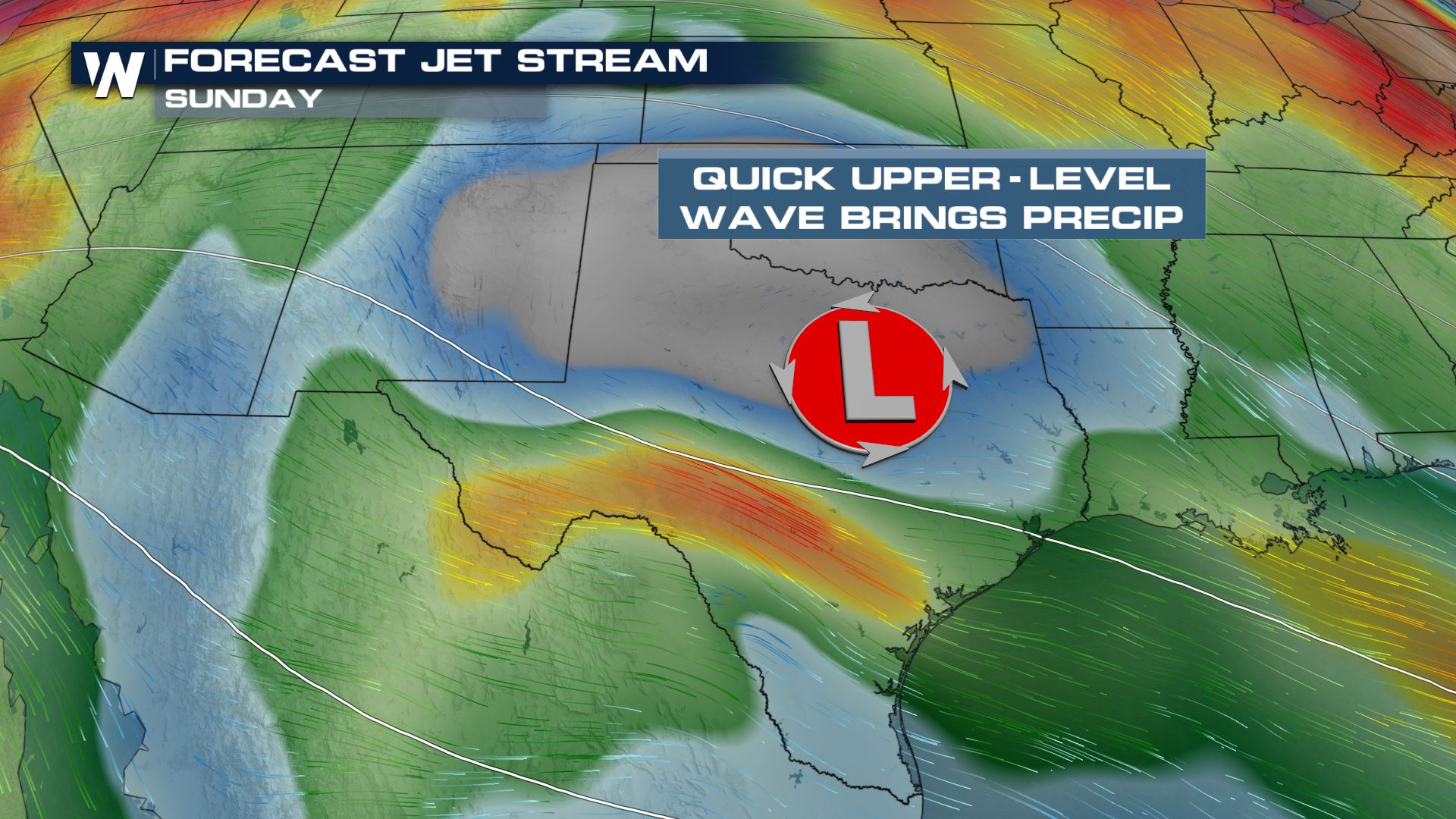 The thunderstorm outlook expanded into Louisiana for Saturday, but no severe weather is expected.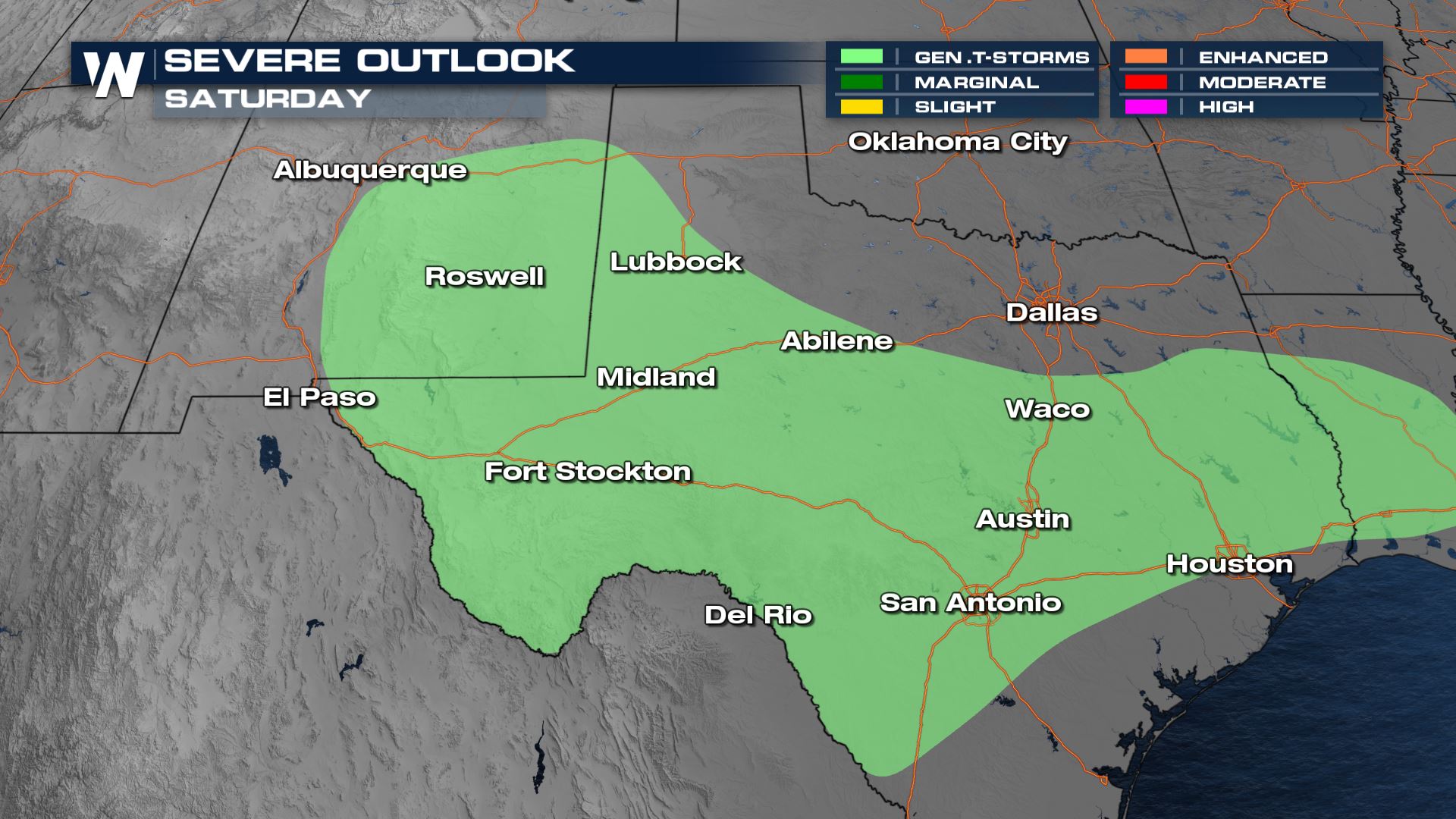 Forecast
This batch of rain will move east through lunchtime and into the early afternoon. A burst of energy in New Mexico from the lingering upper low will provide a few scattered showers there as well, mainly in the higher elevation areas.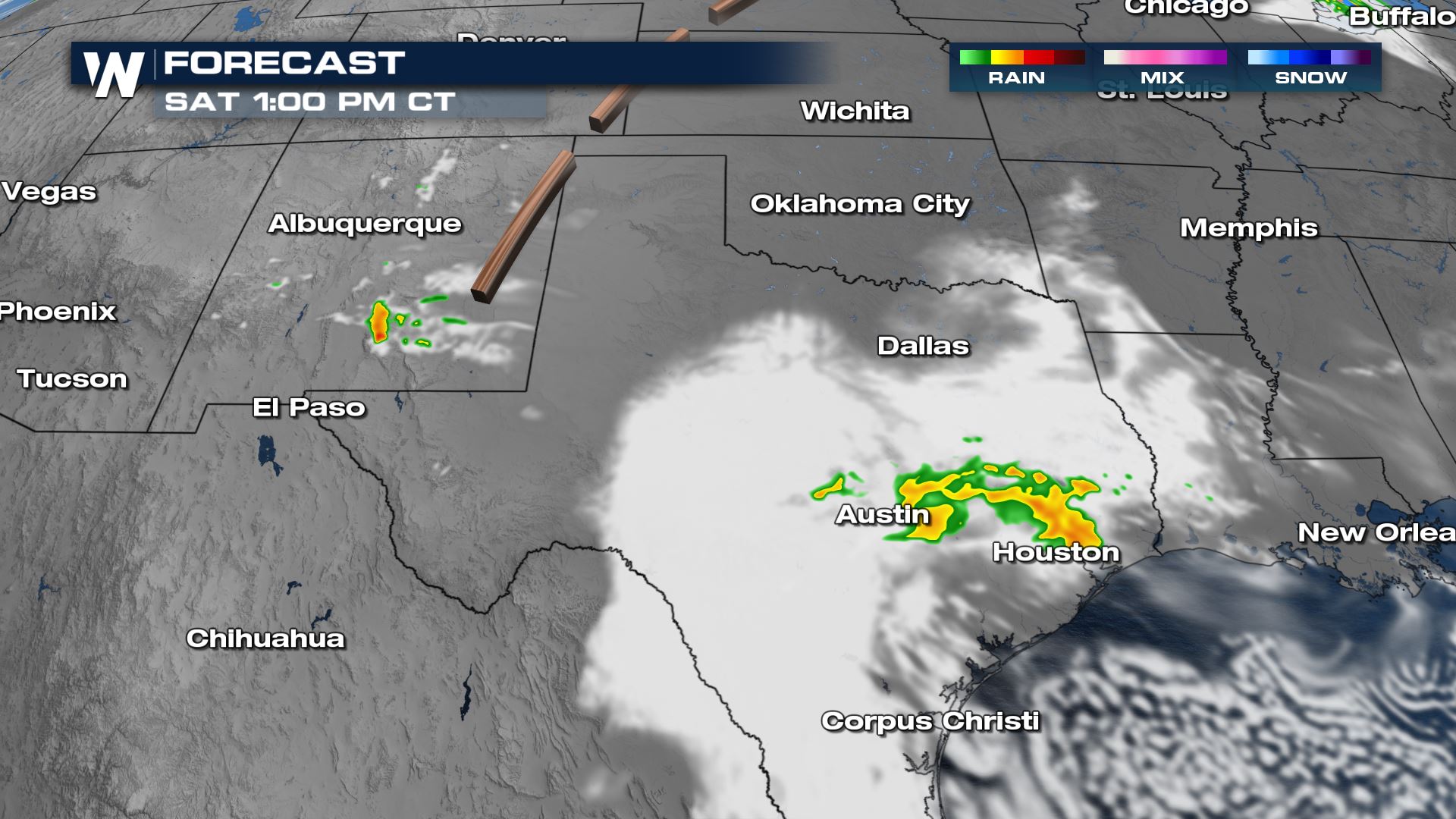 Showers will move to the I-10 corridor and then offshore by Saturday evening. The trailing batch of rain will continue into eastern New Mexico with a few stray showers moving over the line into west Texas. These should be generally light but a few pockets of more moderate rain can't be ruled out, along with a rumble of thunder.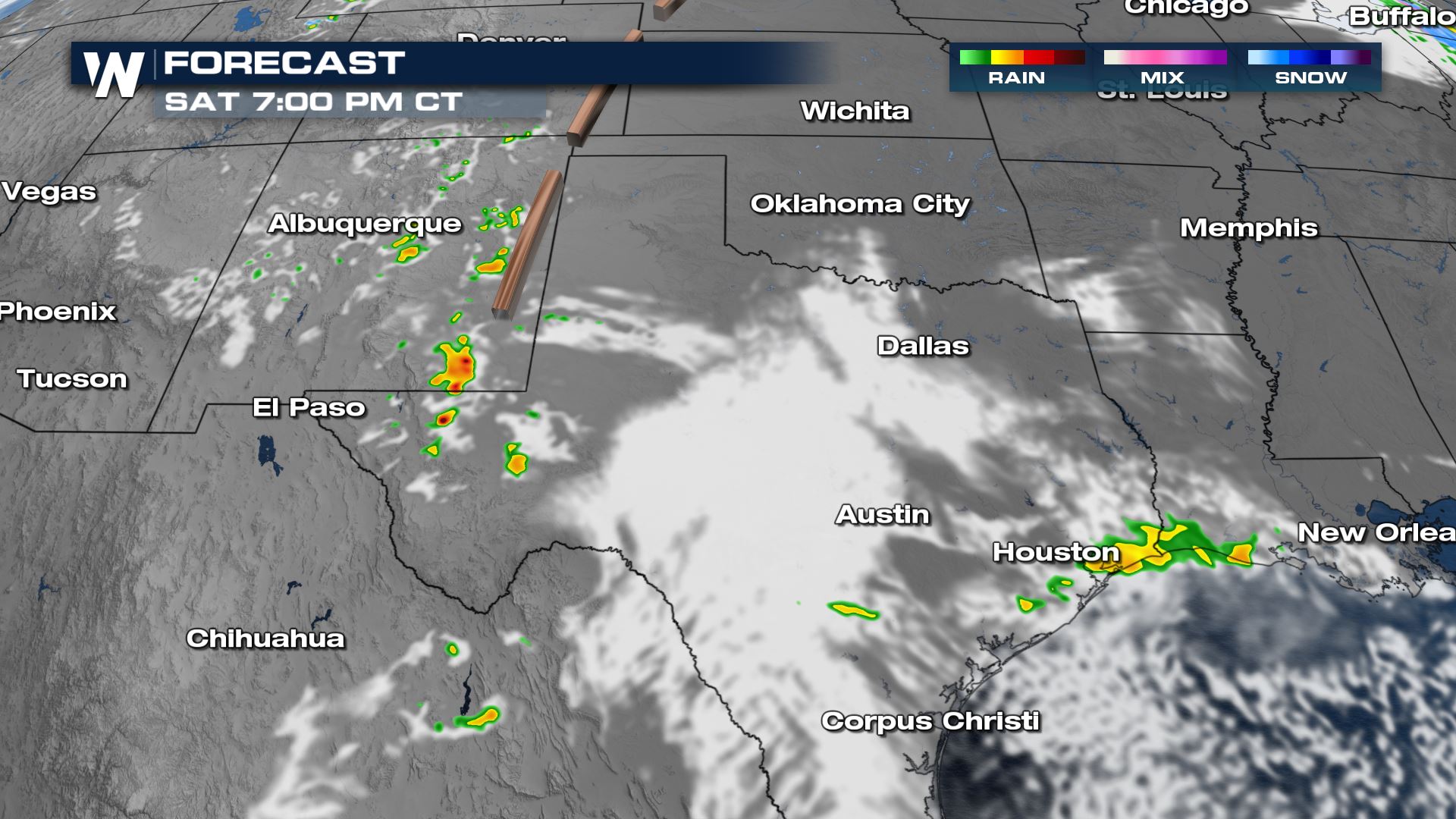 Isolated showers continue overnight, mainly in west Texas.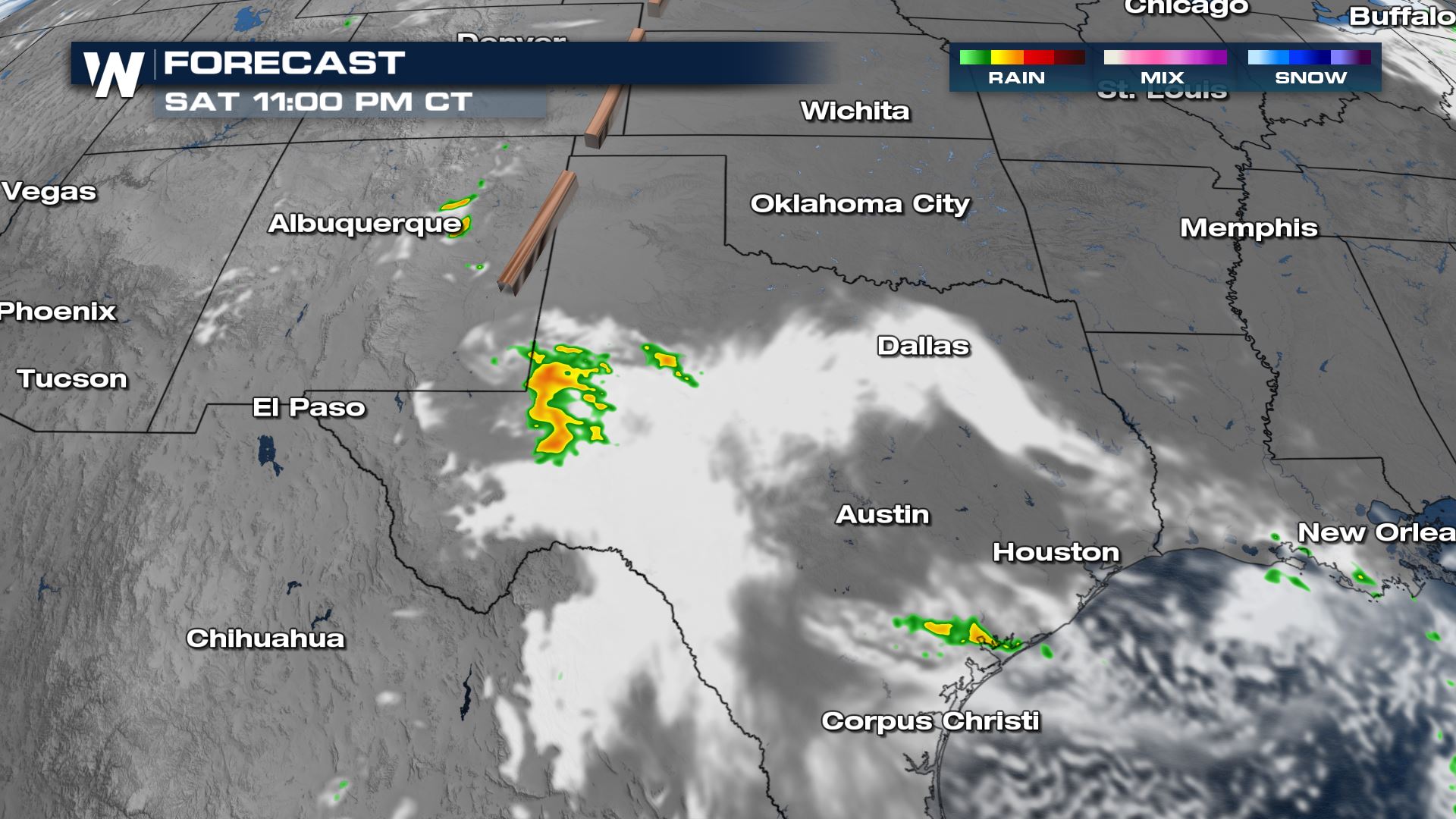 By mid-morning Sunday most of the rain will be diminishing.  A few leftover showers are possible in central Texas but most of the energy will be in Mexico.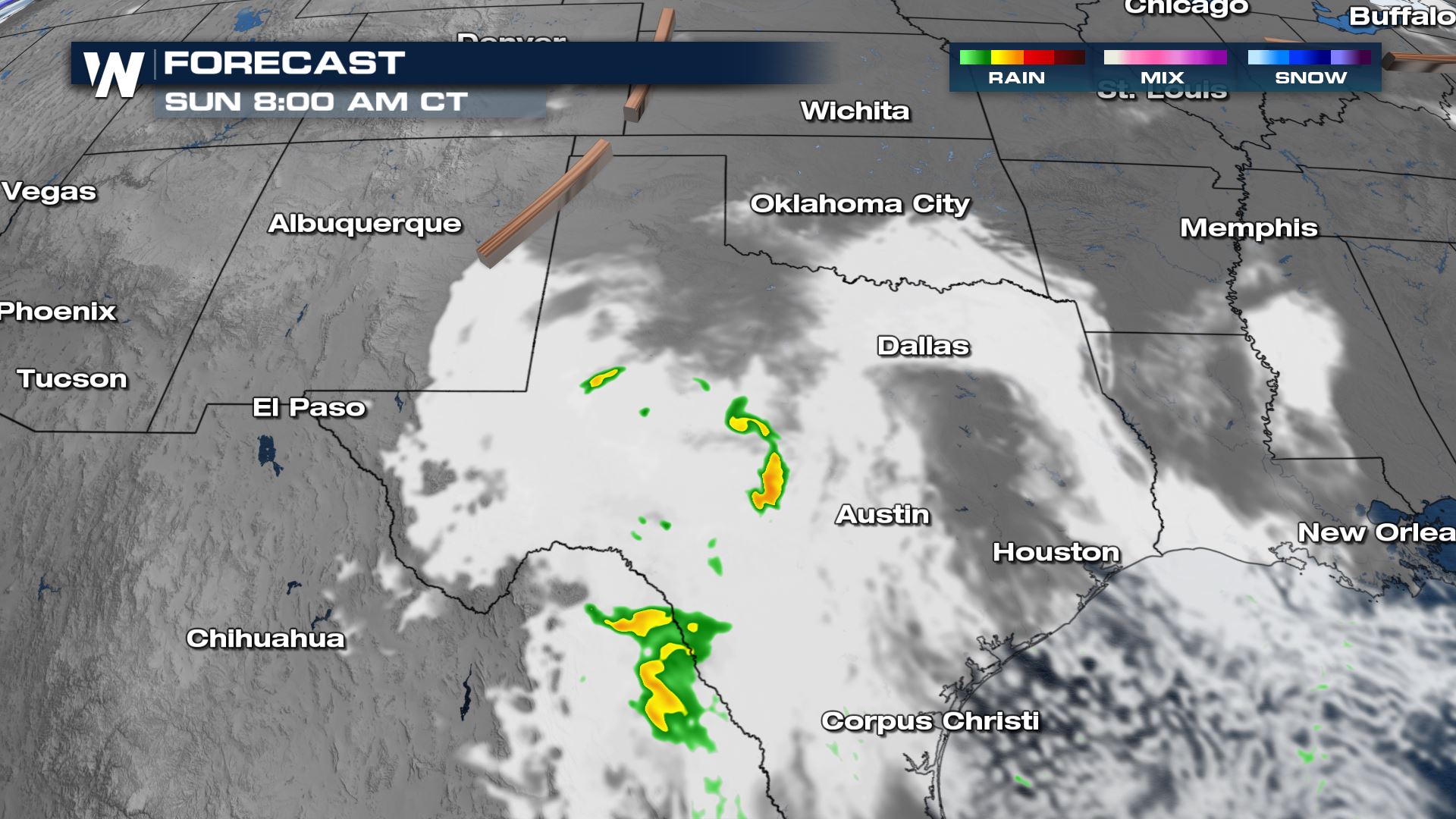 The upper low will meander around without making much forward progress, so as temperatures heat up once again Sunday afternoon energy will increase.  More showers will pop up across central Texas but will remain isolated. A few pockets of heavy rain and rumbles of thunder are possible.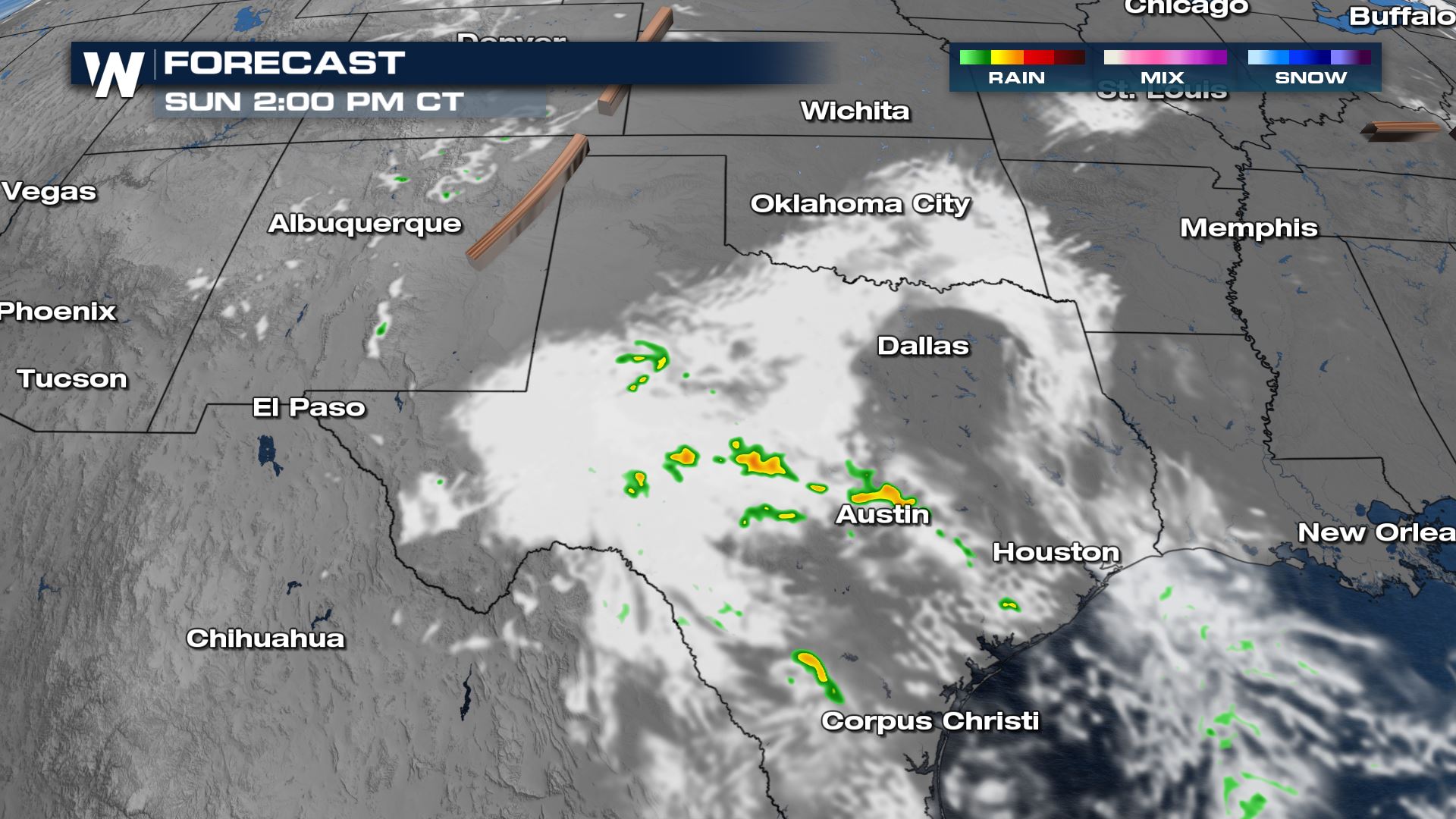 Any remaining rain will diminish through the evening hours, coming to an end before midnight Sunday.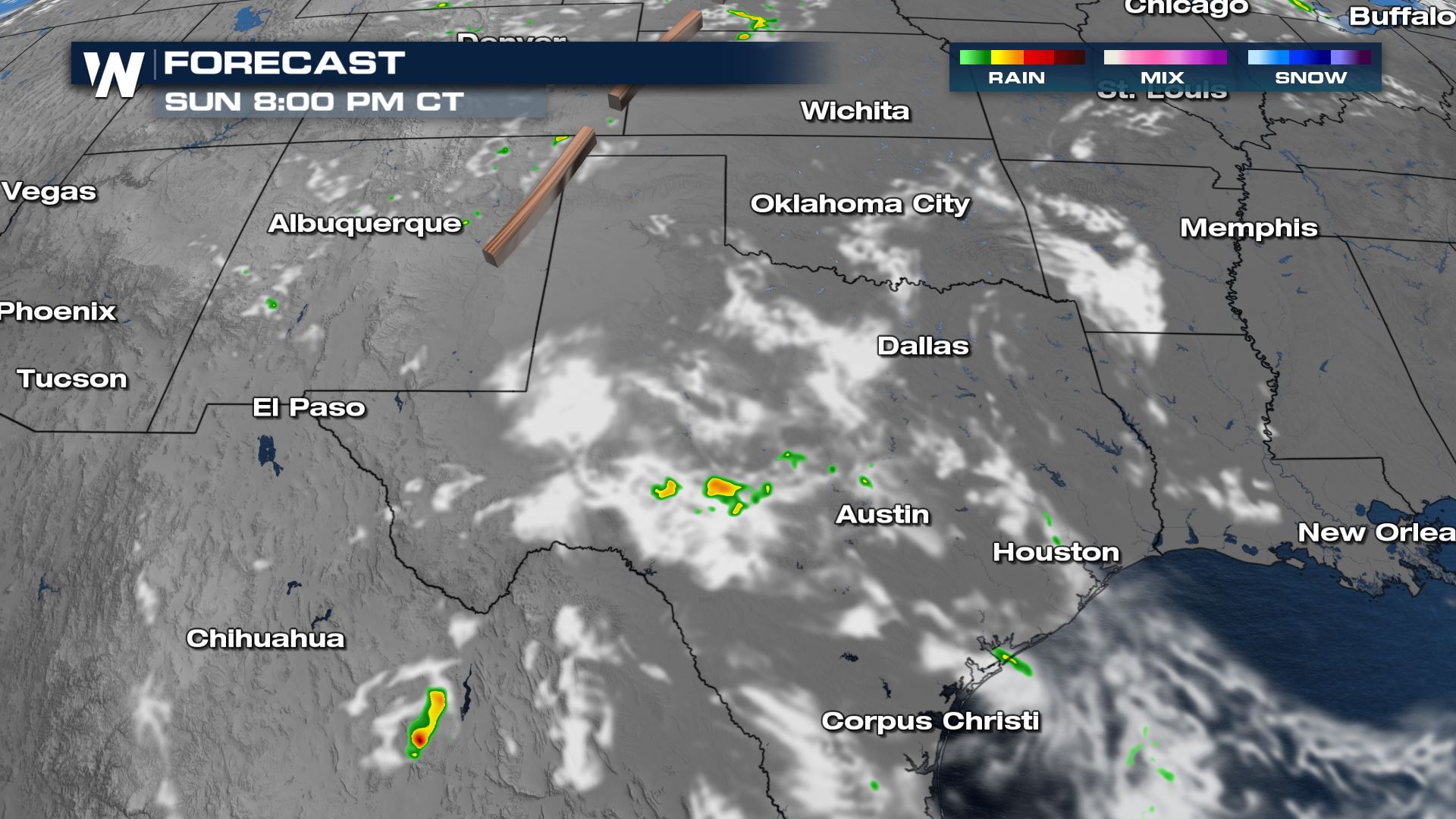 Rain amounts are expecte d to be less than 1" in most spots. A few of the heavier pockets of rain may put down more than an inch, but the quick moving, isolated nature of the rain will prevent any flooding concerns. Although rain will be light, most of the southwest is in extreme or exceptional drought and has been for quite some time. Any rain that is received is helpful!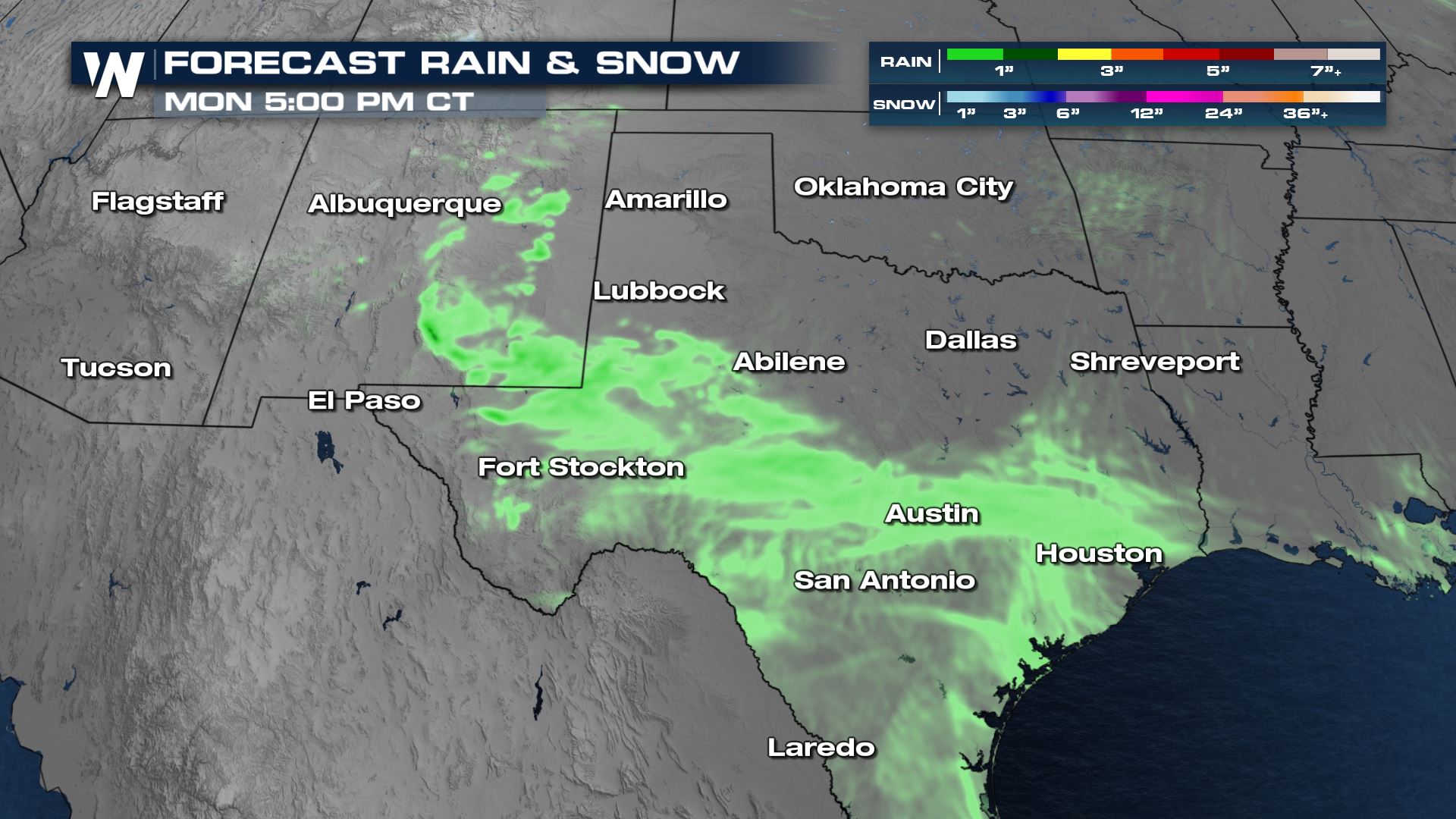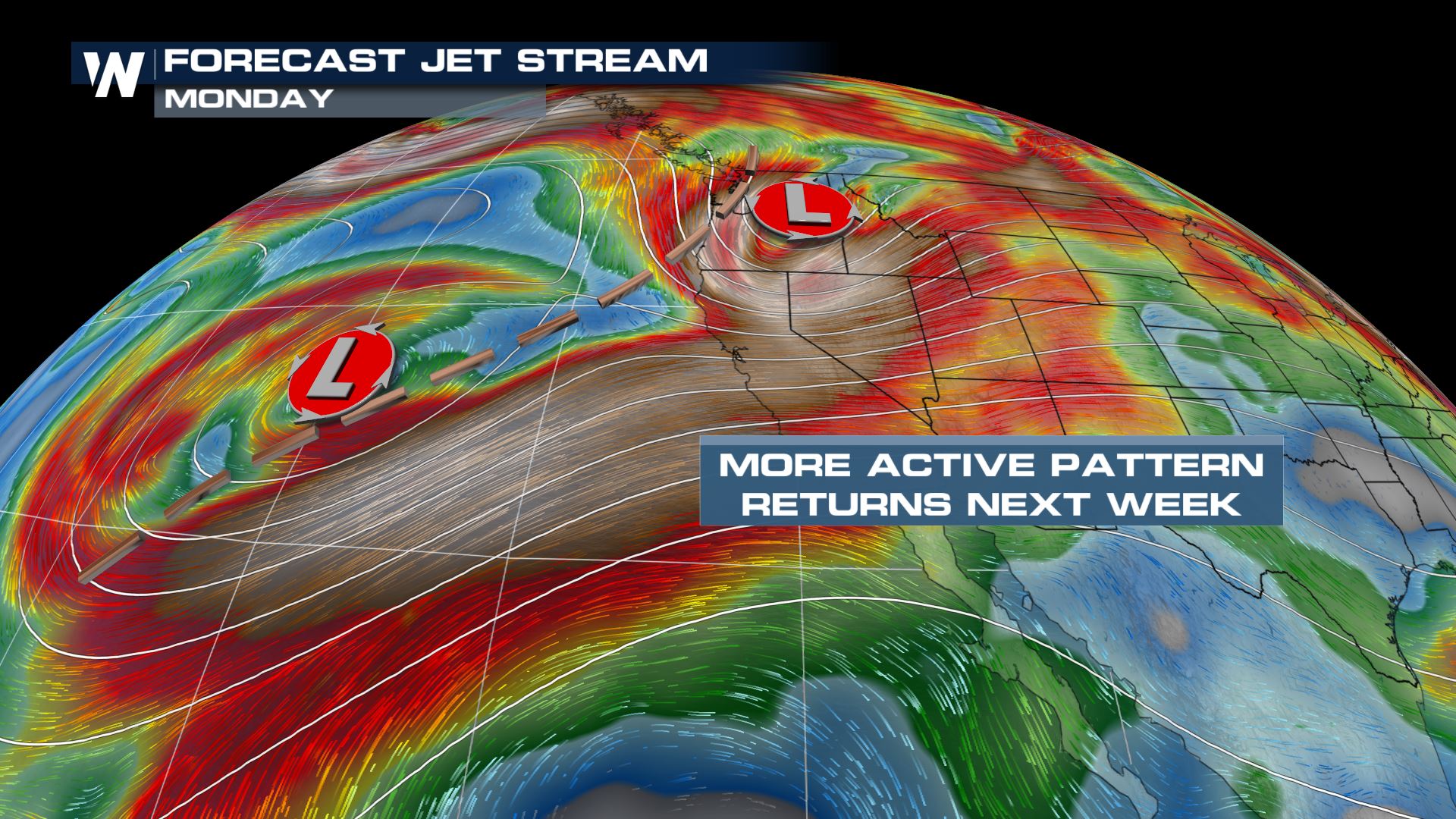 The jet stream will become active into early next week with more powerful low pressure systems setting up in the Pacific. More rounds of significant precipitation are expected especially for the northwest U.S. This is another one of our top weather headlines. Stay tuned to WeatherNation for all of the details.