More severe storms are in the forecast today for the Central and Southern Plains.  Parts of Texas, Oklahoma, Kansas, Nebraska and Missouri could all see severe storms capable of tornadoes later today.  Here is the very latest.
Severe Outlook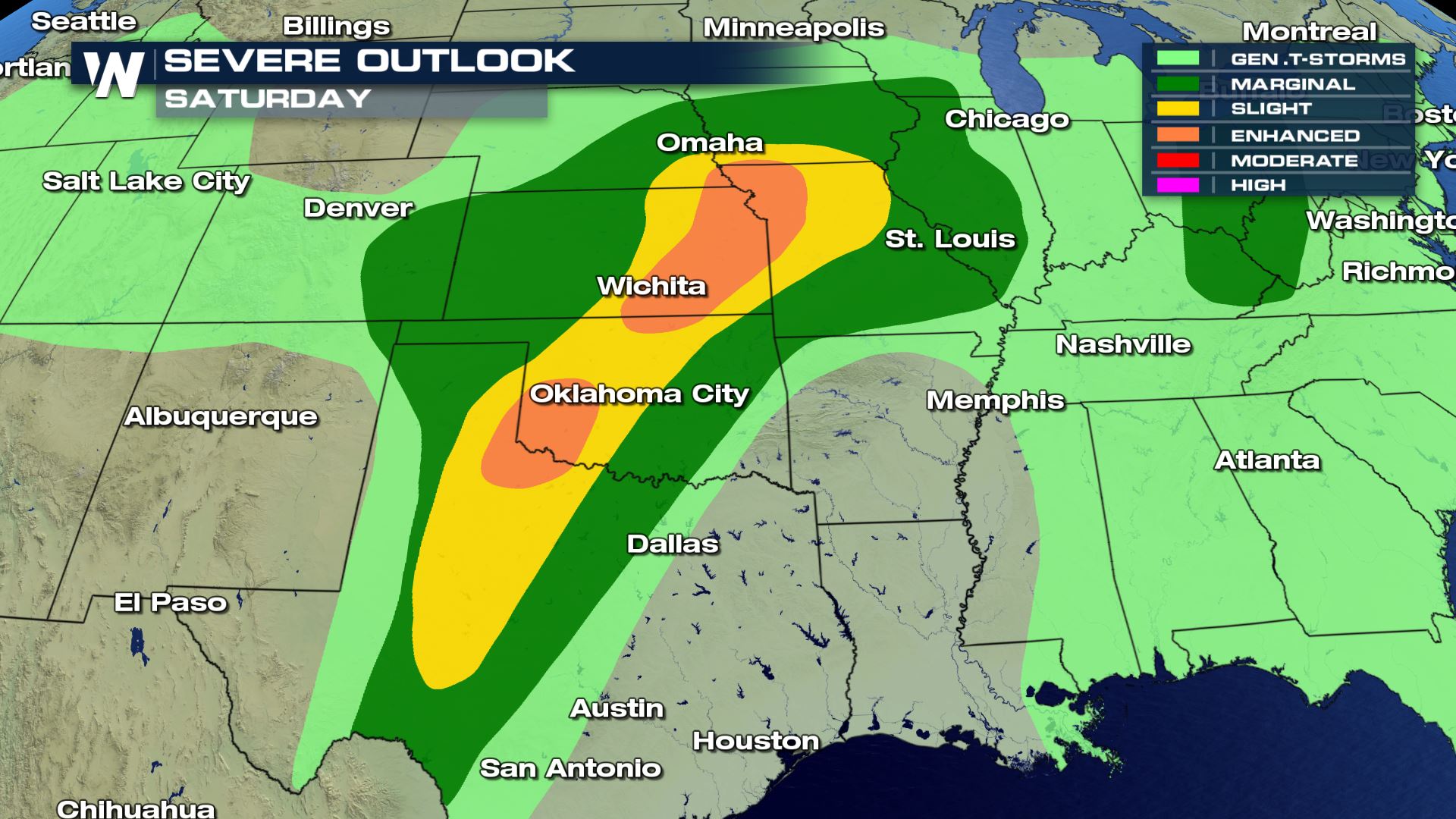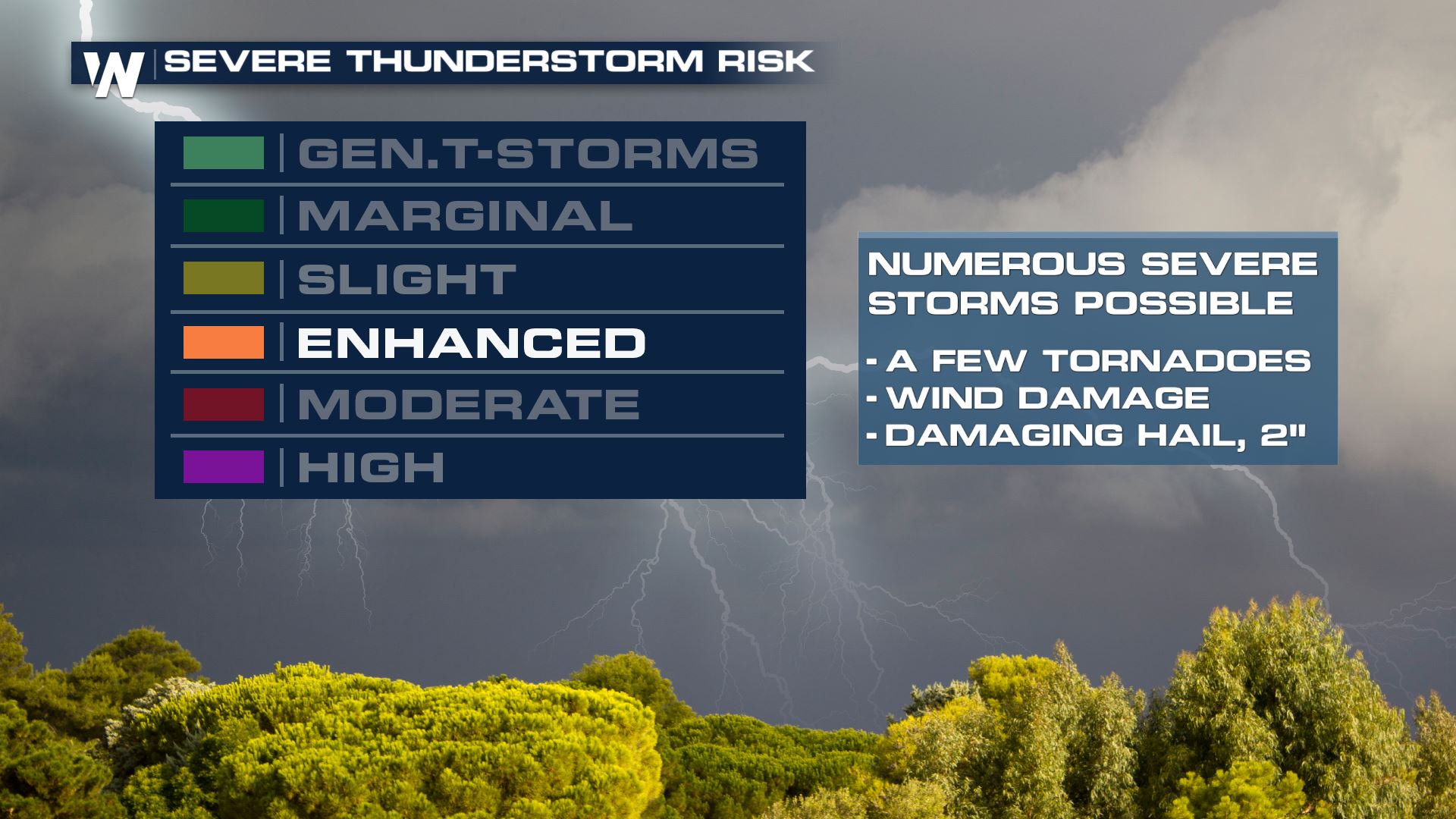 Enhanced risk of severe weather over Kansas and Oklahoma were the risk of damaging winds and tornadoes will be at their highest later this afternoon.
Severe Risks
All of the severe weather risks will be possible this afternoon and evening.  We also need to include the risk for heavy rain and flash flooding.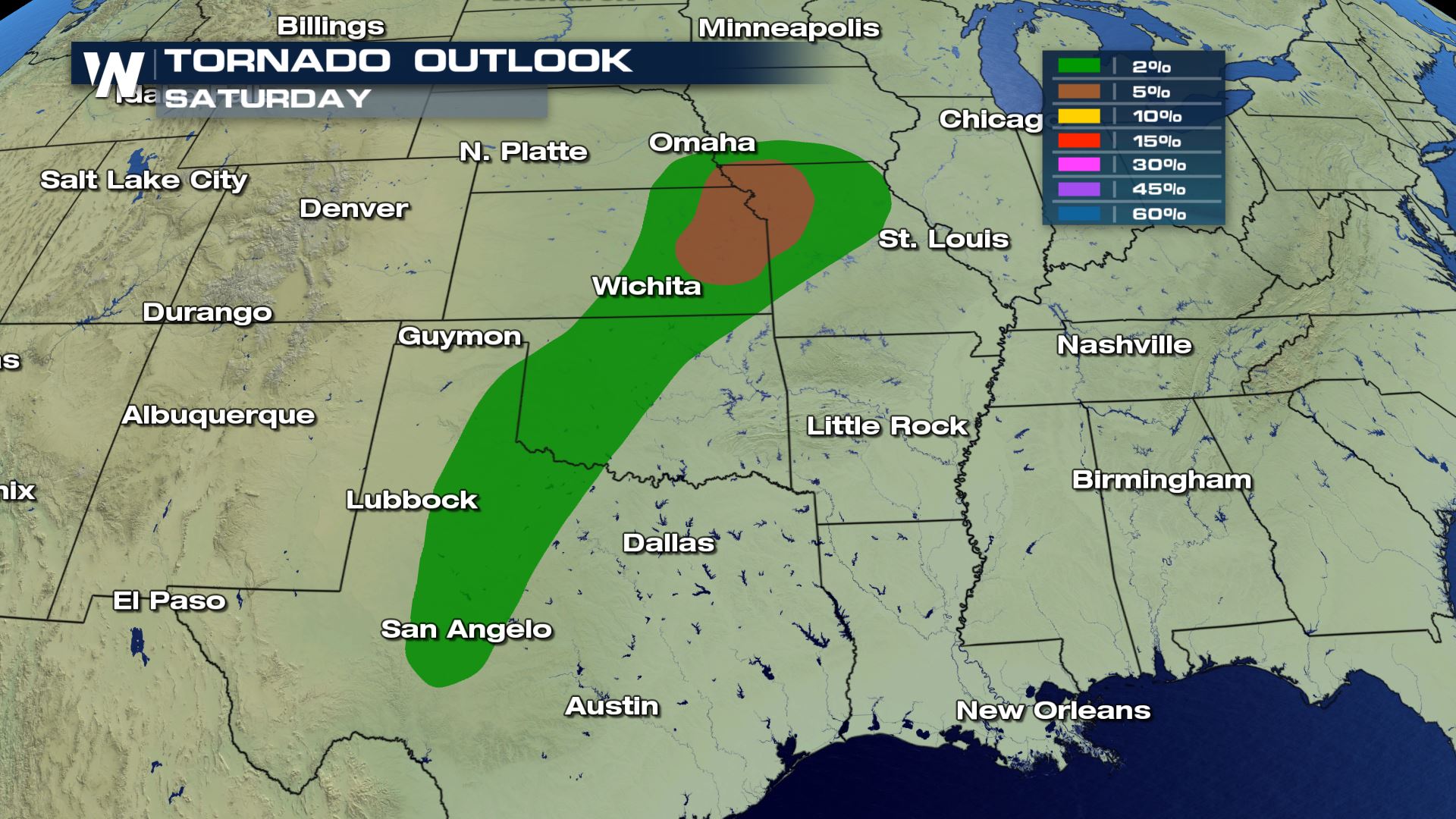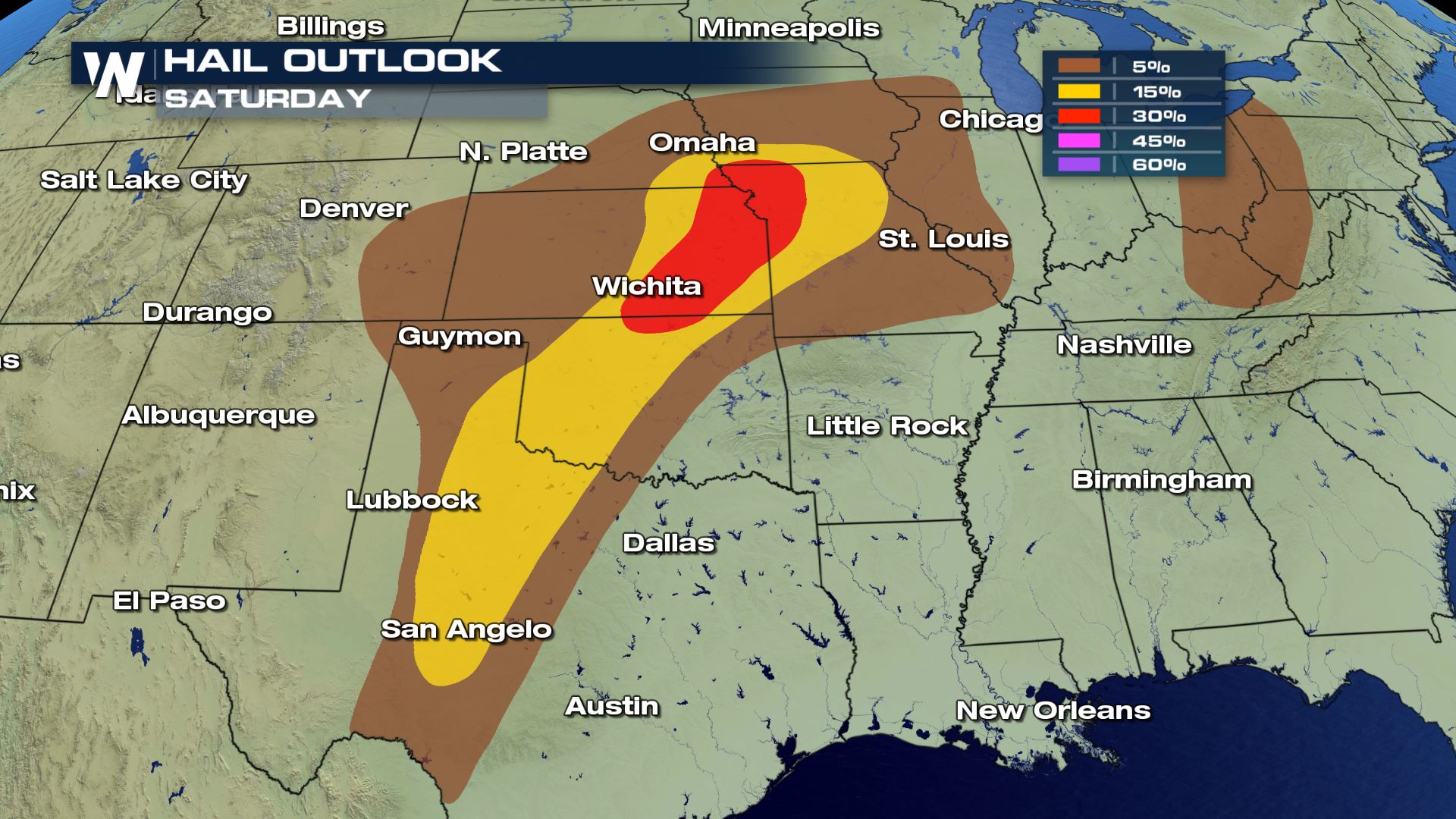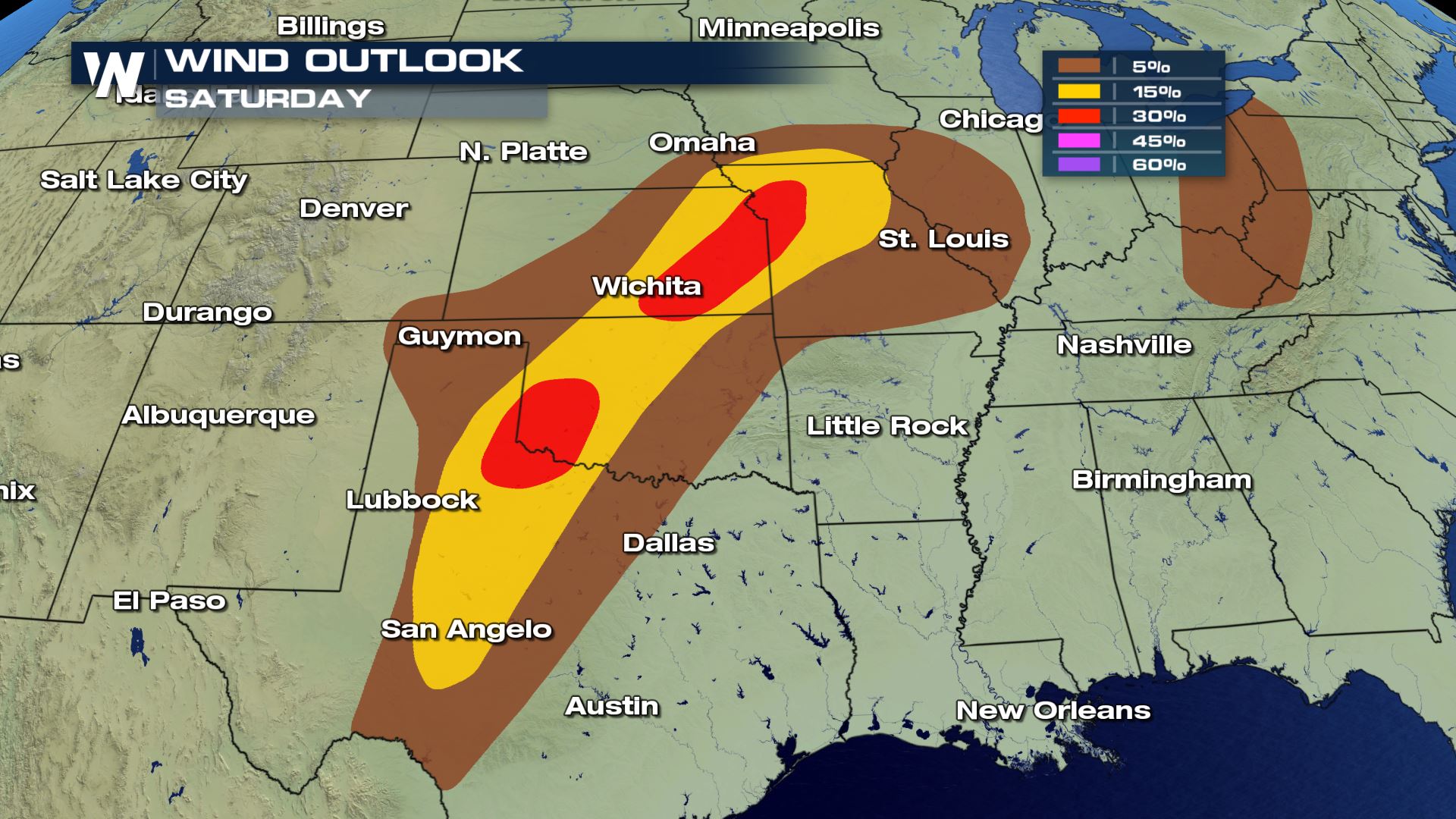 Forecast Timing
Here is the latest timing with most of the severe storm chances arriving for the afternoon and early evening.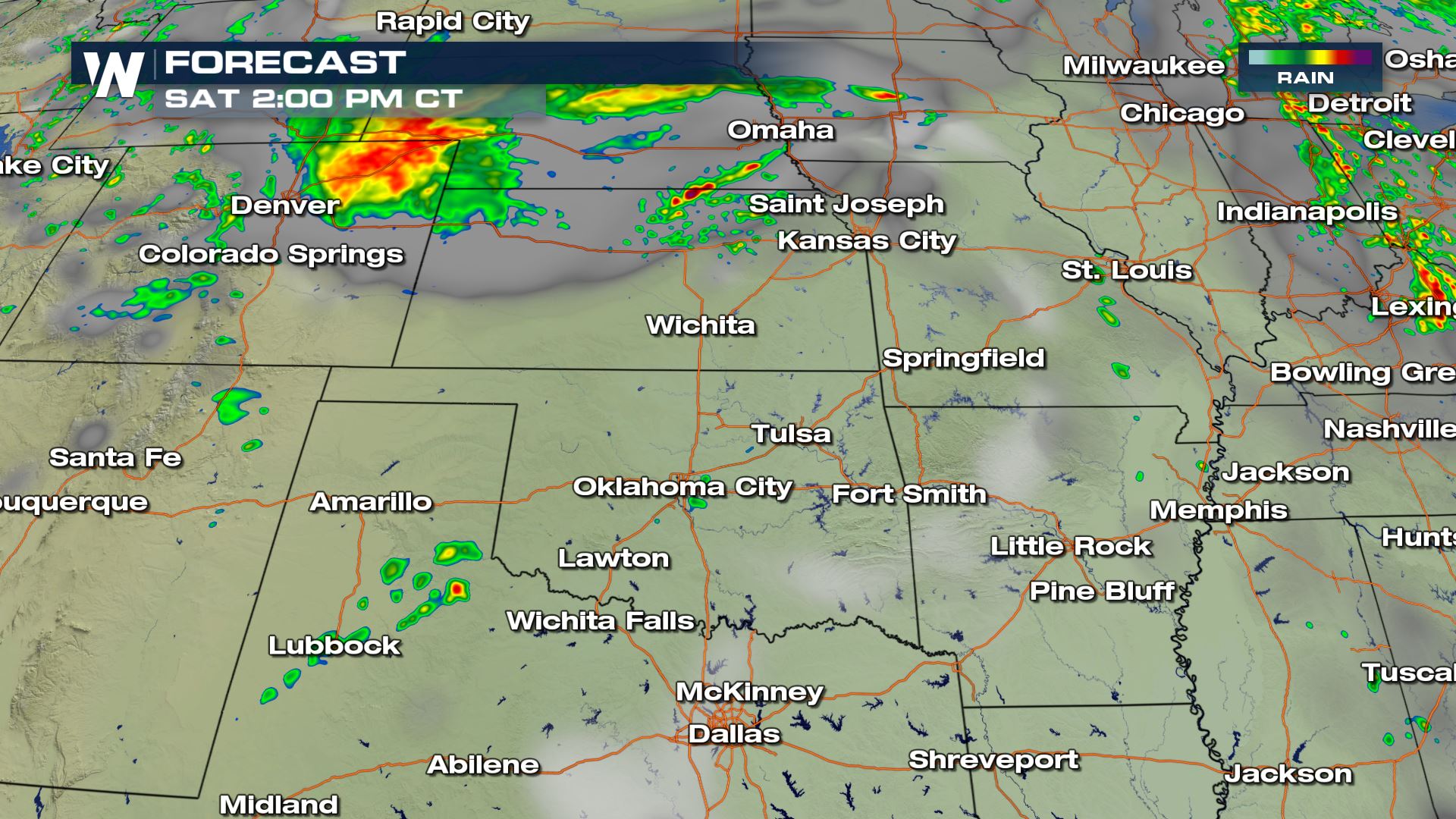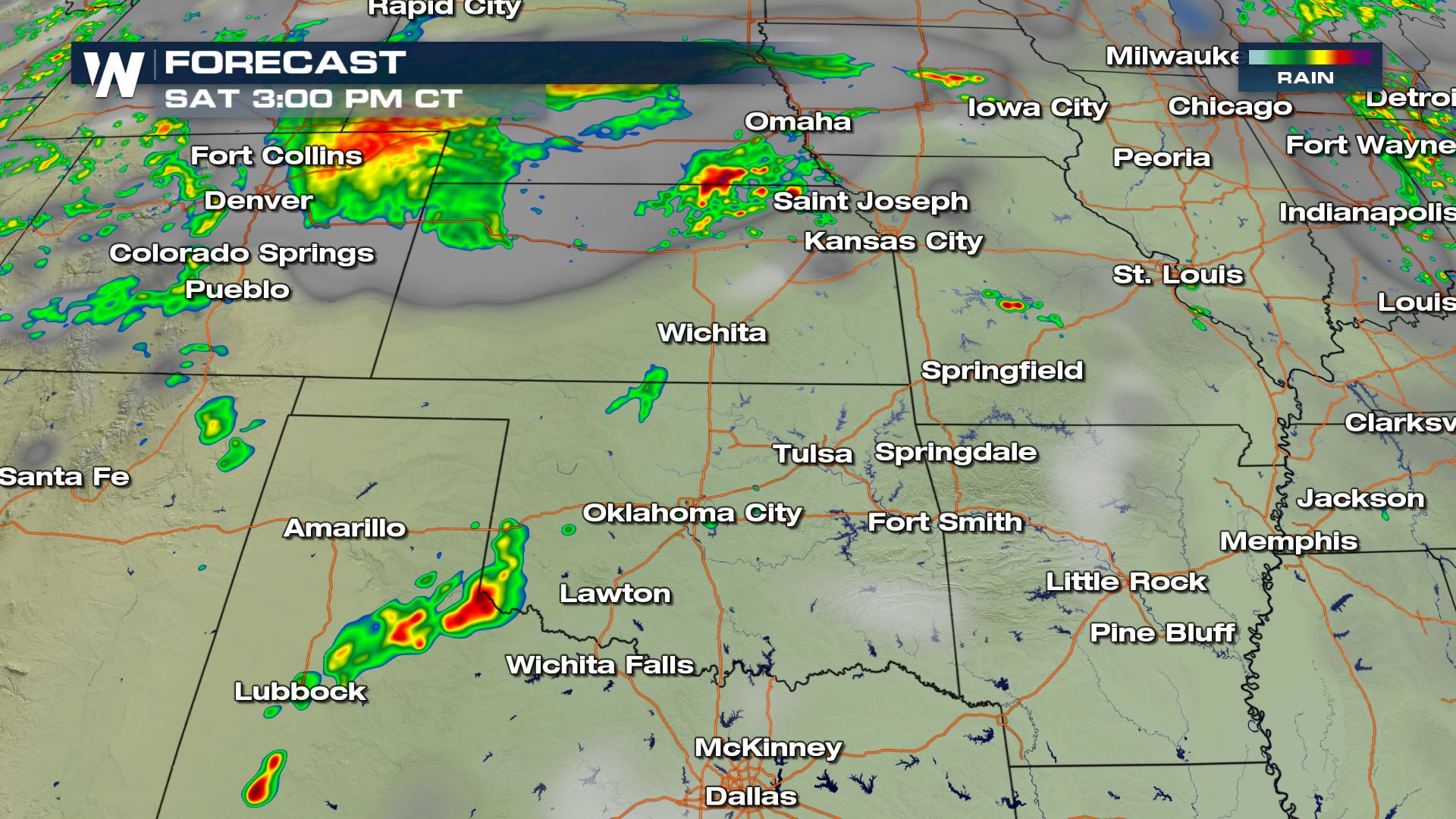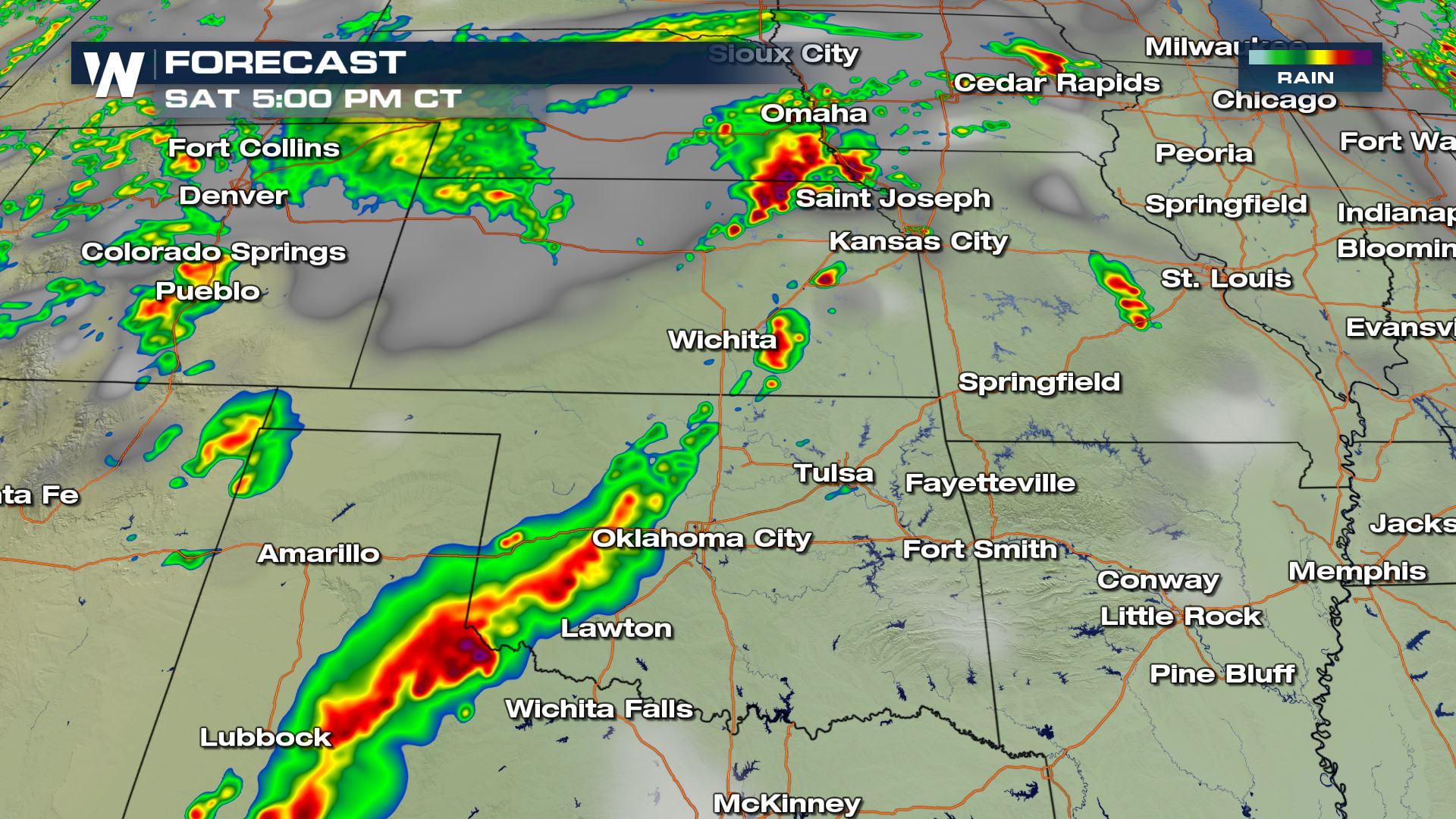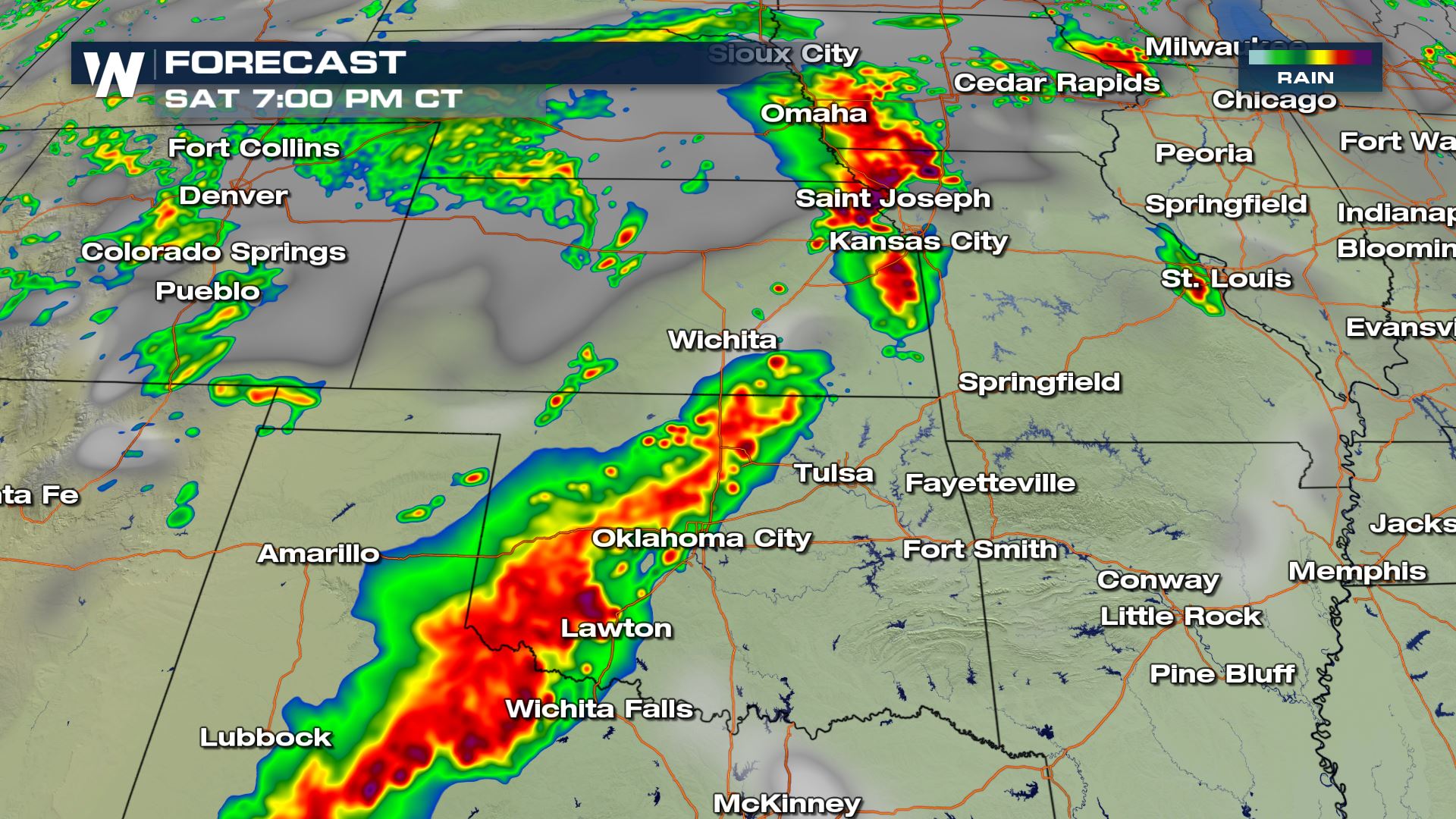 Keep checking with WeatherNation for more updates on today's severe weather chances.
Meteorologist Patrick Crawford