Severe Outlook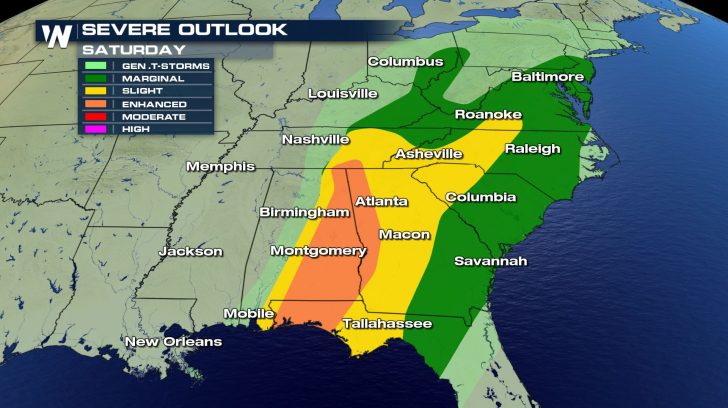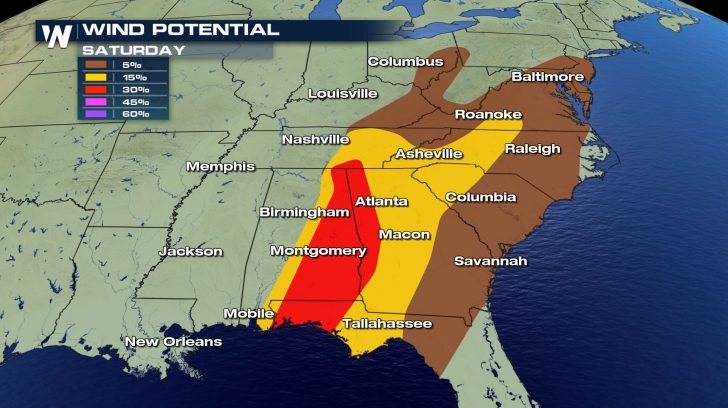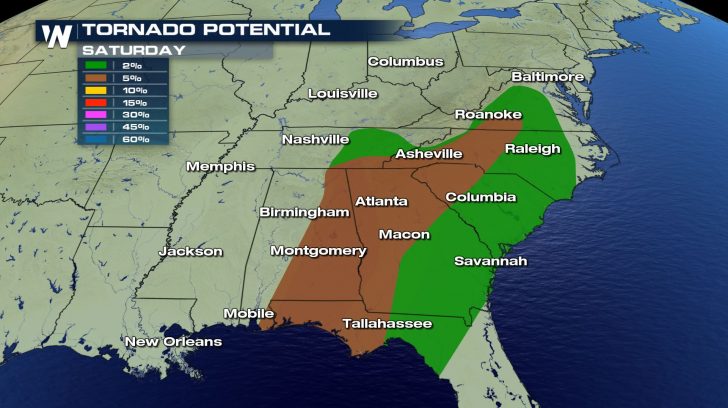 Severe weather continues to the southeast for the remainder of the day. A marginal to enhanced risk is in place. If living in the enhanced risk, numerous severe thunderstorms will be possible for the remainder of the day. Our main threats will be the risk of damaging winds and isolated tornadoes. There is no chance for large hail today, although we still cant rule out the possibility of small pea-sized hail within these storms.
FORECAST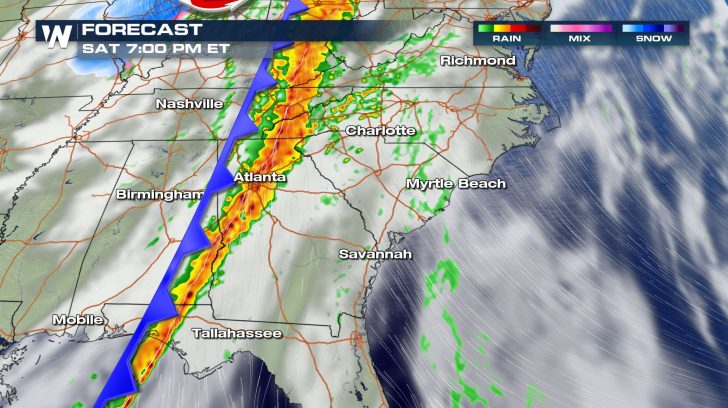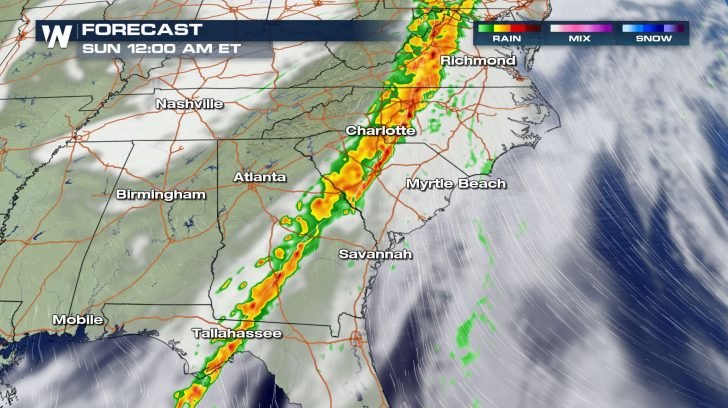 Storms will continue to march through the southeast for the remainder of the day. By 10 PM tonight, most of what we'll see will be heavy rain. A few strong storms will still be possible throughout the Carolinas. Weather activity will eventually calm down by early Sunday morning.
FORECAST RAINFALL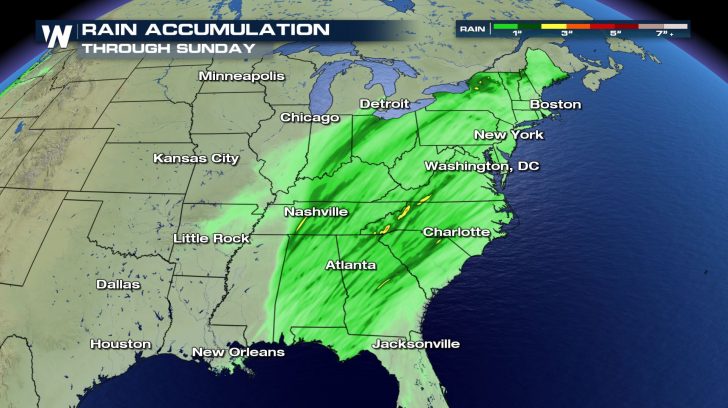 Expect another 2 - 4 inches of rainfall for the eastern U.S. This could lead to flooding concerns over the next 24 hours. Stay safe and have a plan in place just in case you get caught in one of these strong storms. Tune into WeatherNation for live coverage happening all day long.