A trough swinging across the Great Lakes will be the focus for severe storms overnight over areas of the The Ohio River Valley. Hail reports have been up to ping pong ball in size on Sunday for parts of North Carolina. Take a look at where the severe reports were located and how large they were.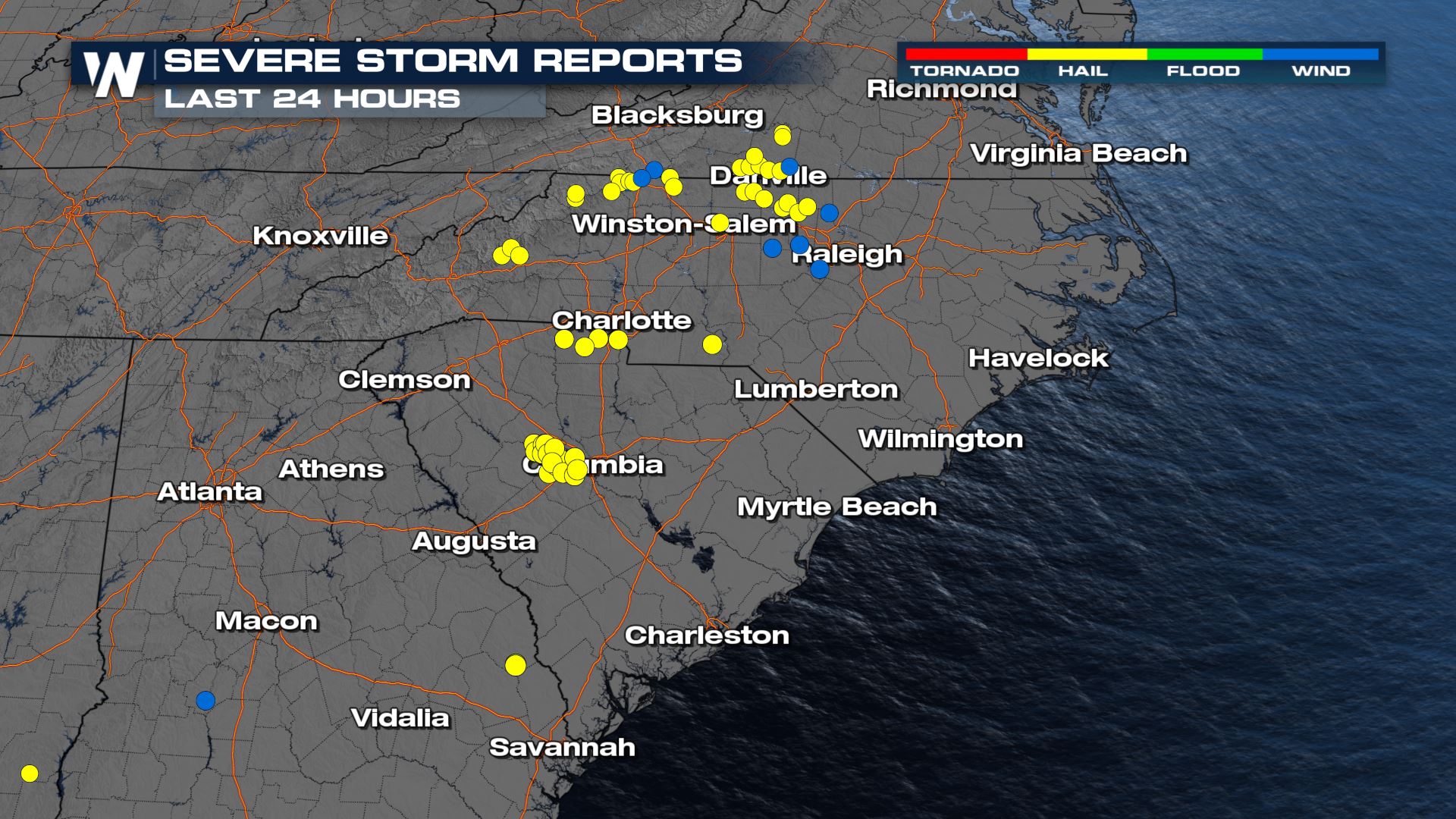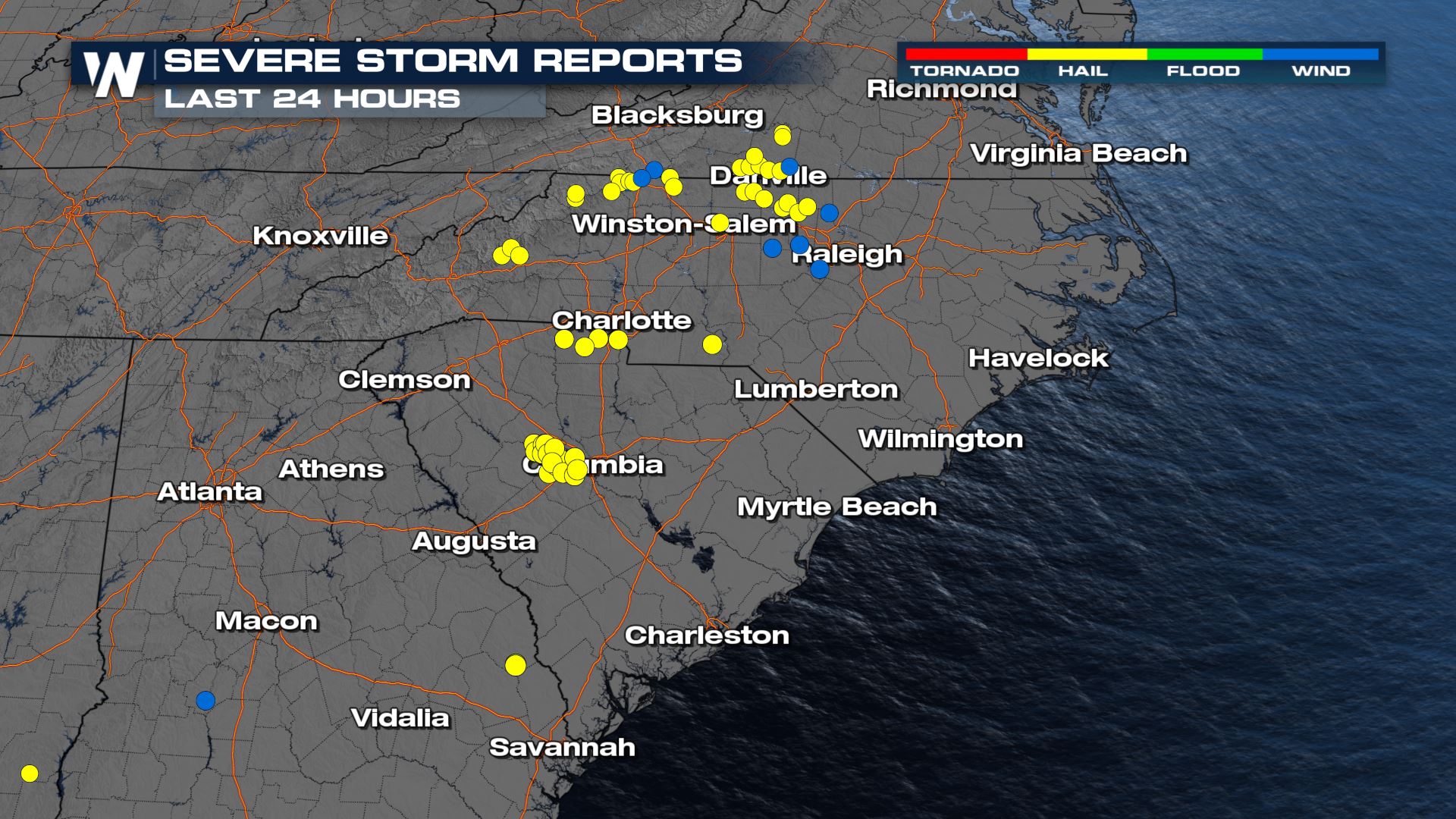 Here is a look at the latest severe forecast.
Severe Outlook - Overnight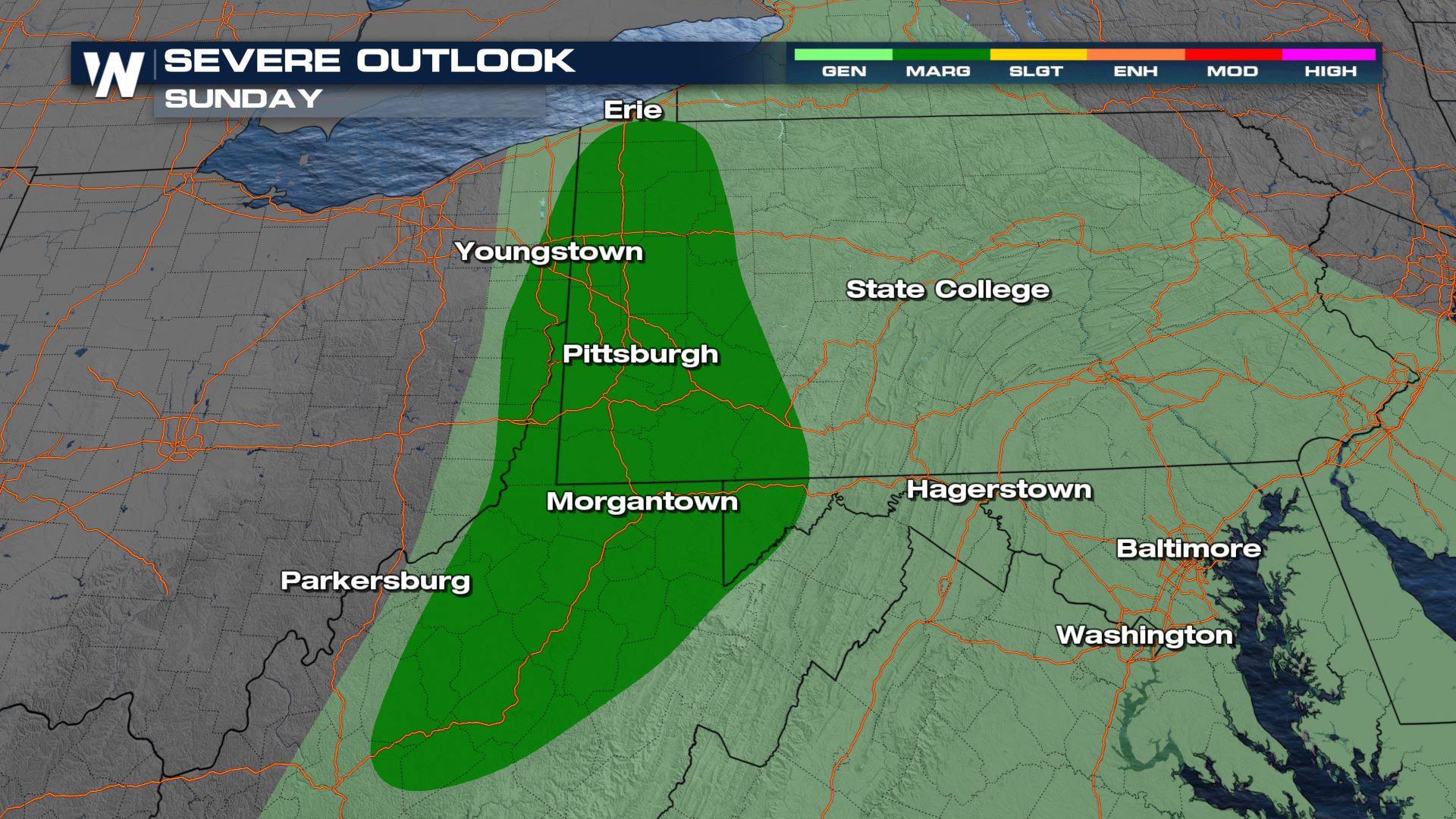 The severe risk will be ongoing throughout Sunday over the Appalachians and should keep moving east to the Atlantic Coast by tonight and tomorrow.
Severe Risks
Wind and Hail will be likely within any of the storms that develop through this region.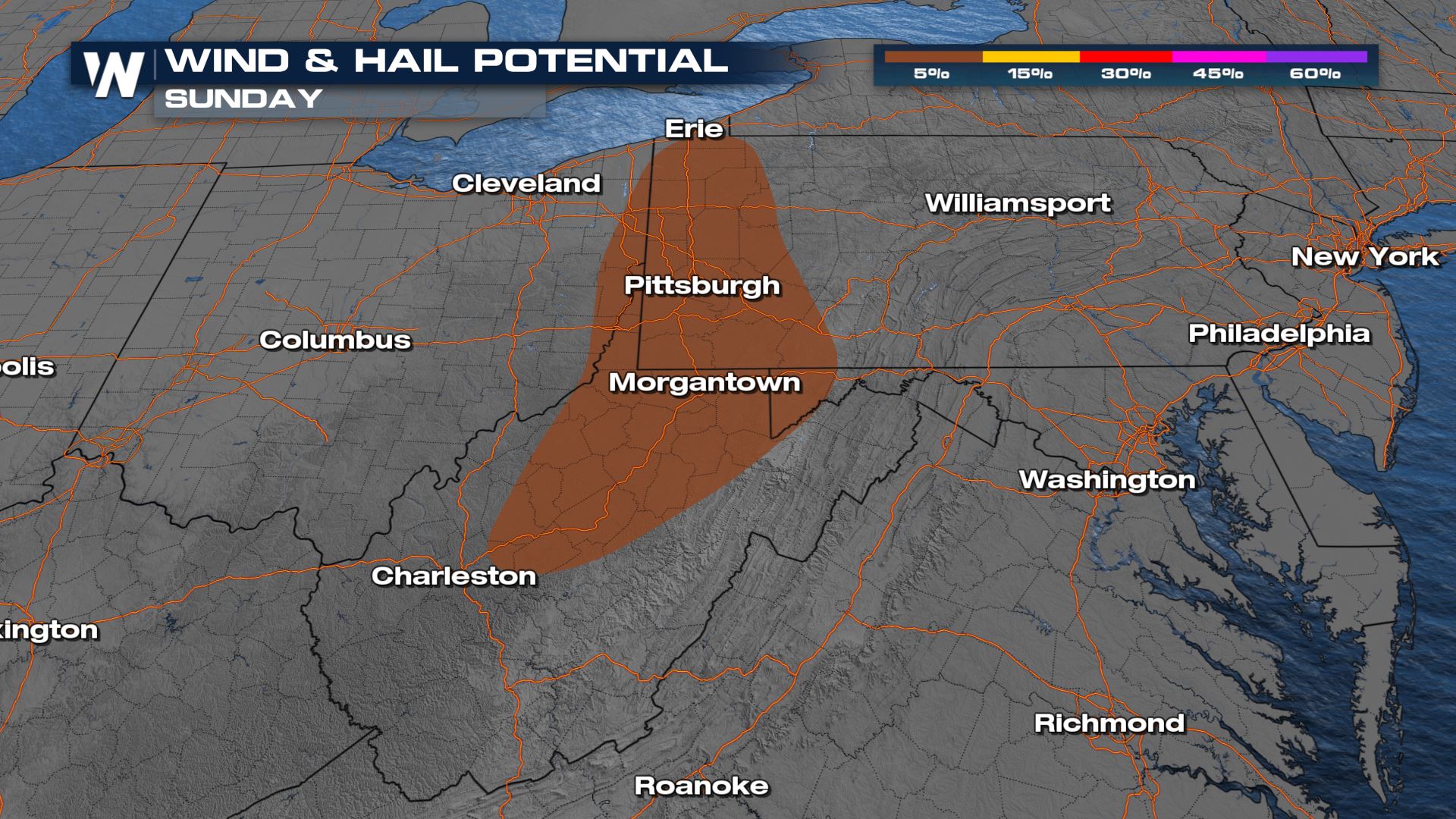 Forecast Timing
Through the overnight hours, the strongest of the storms will continue to track east along the occluded front.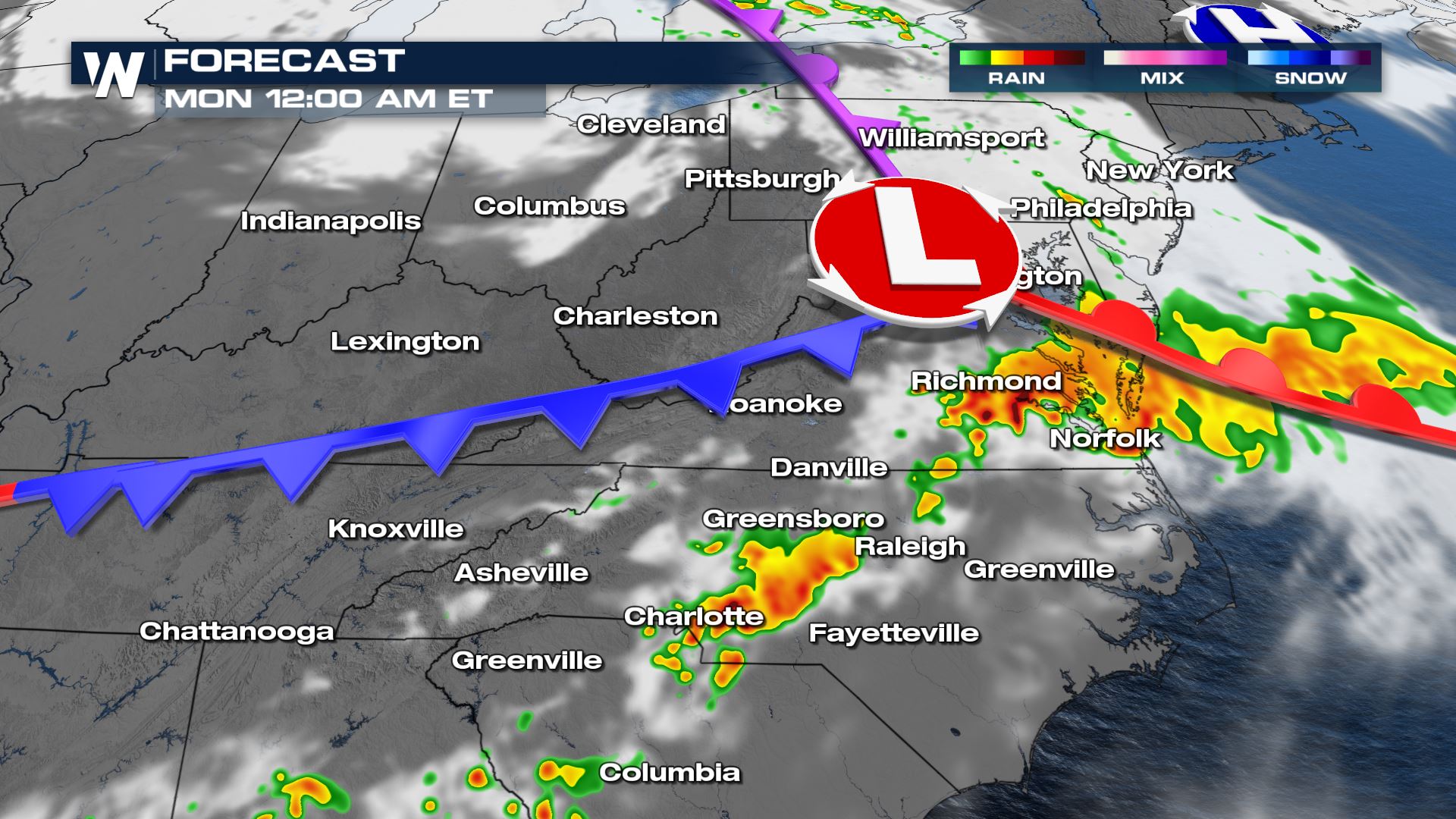 By Monday morning, storms should have moved off the coast through the Mid-Atlantic region.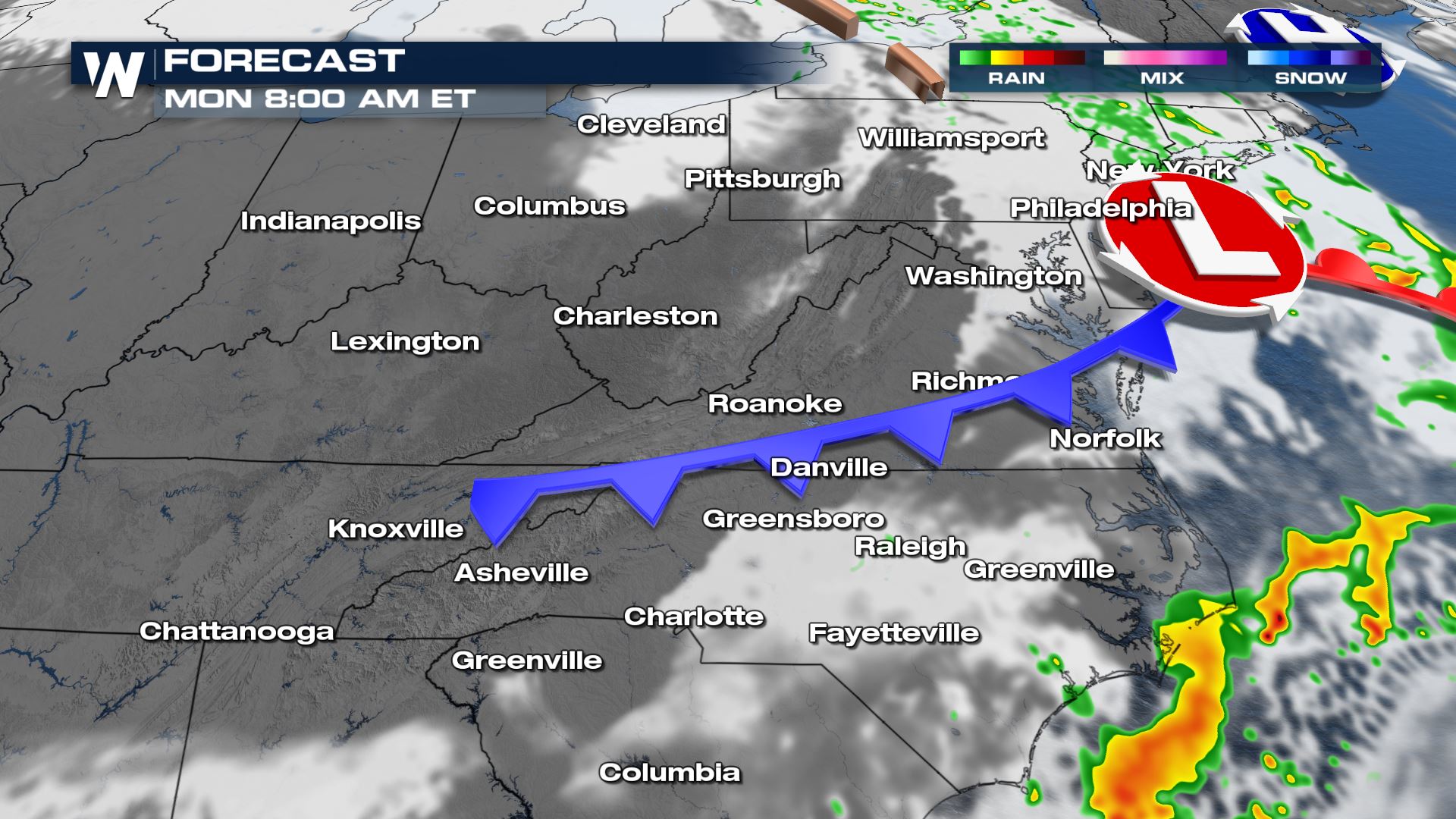 Accumulation
Widespread, rain looks to accumulate up to 2" - localized areas, including the Richmond location, could see 3"+ which would lead to isolated areas seeing flash flooding.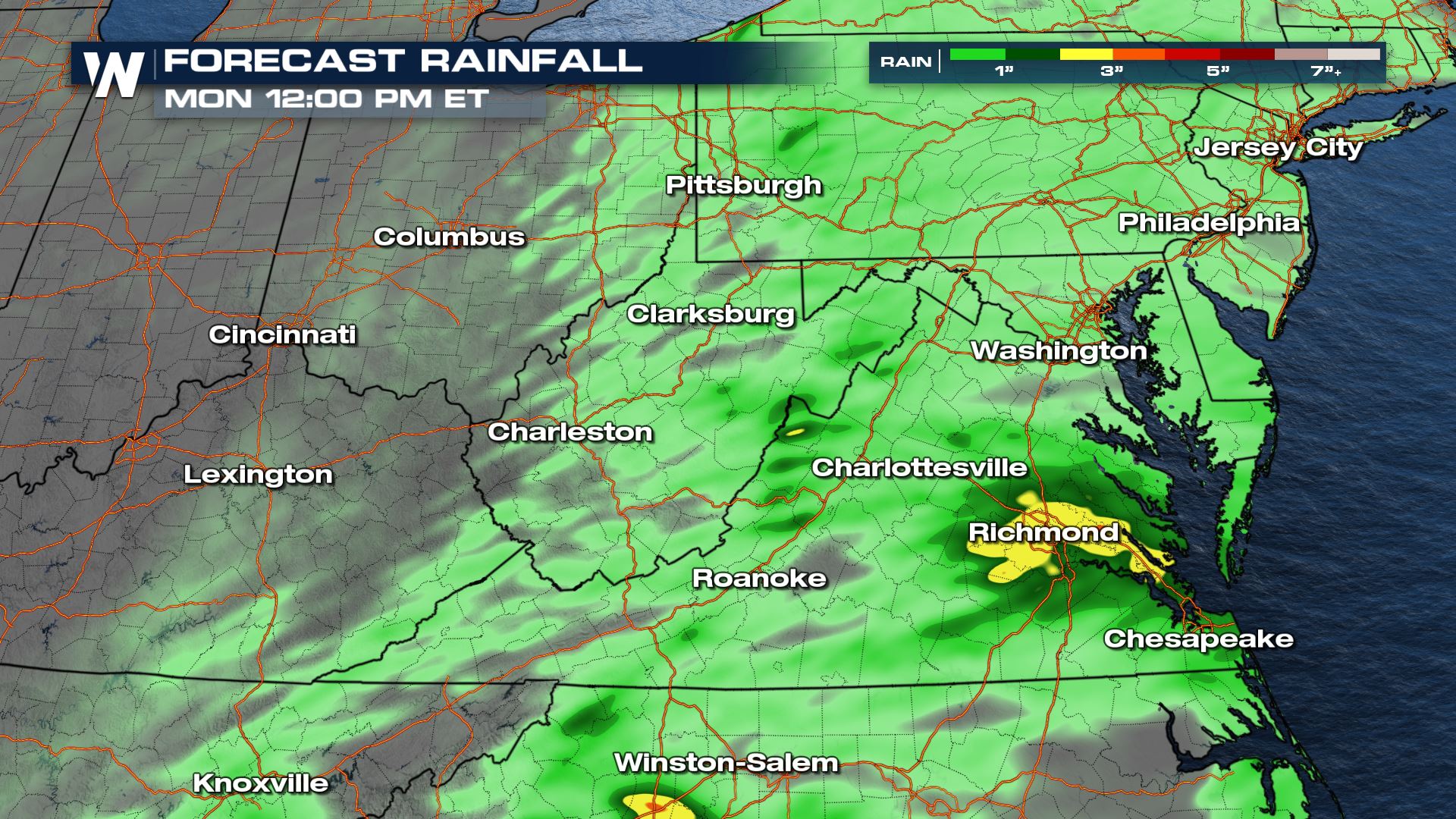 The excessive rainfall outlook shows where flooding could be more likely with the combination of saturated soils and the heavy rain on the way.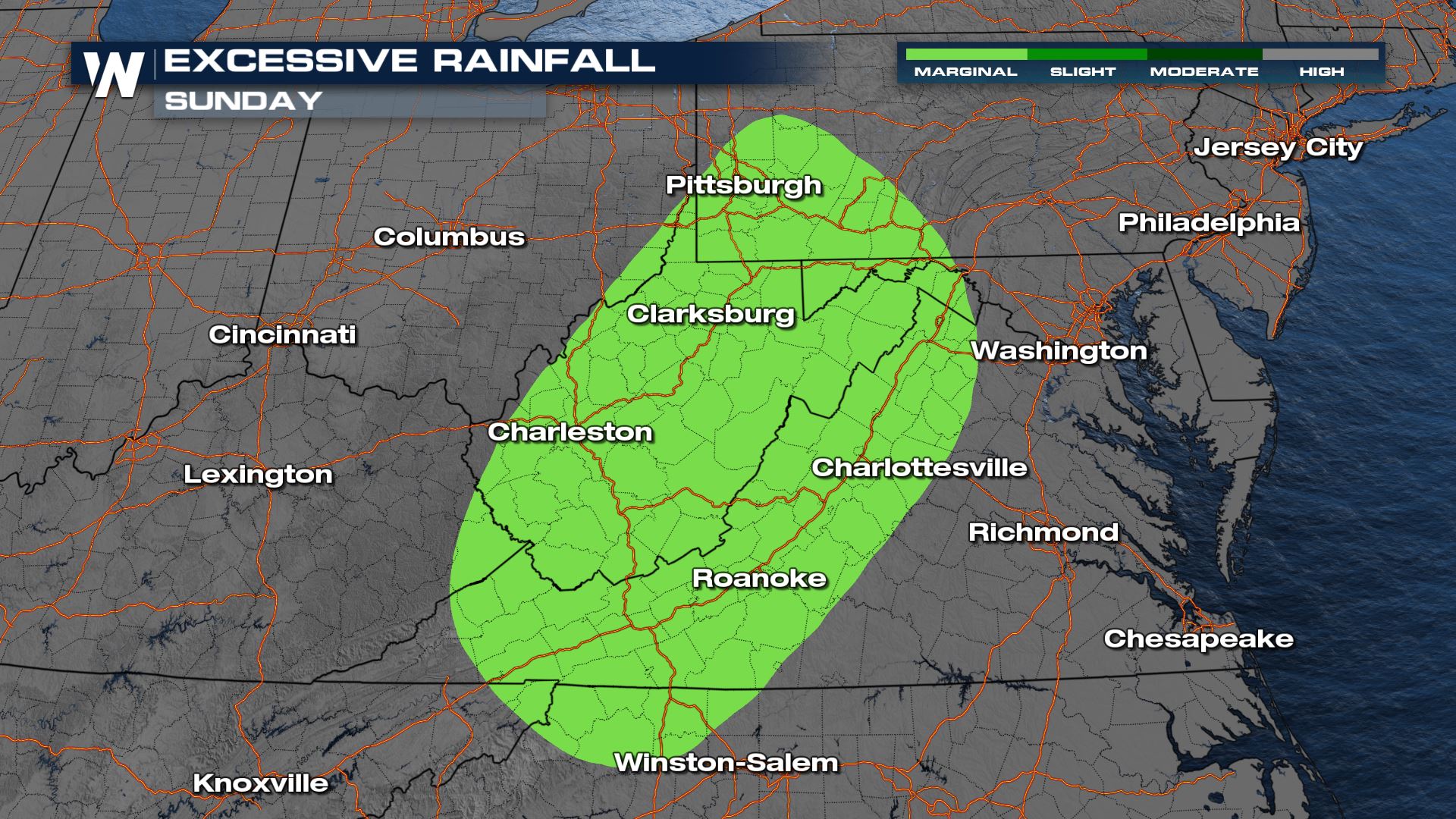 Stay with WeatherNation as we bring you the latest on the severe storm chances through the weekend.