All the energy that has impacted the Southwest over the past 24 hours is moving East and heading into the Lone Star State. Areas in the plains of Texas and southwest Oklahoma could see some isolated severe storms. Here is the latest on today's severe risk.
Severe Outlook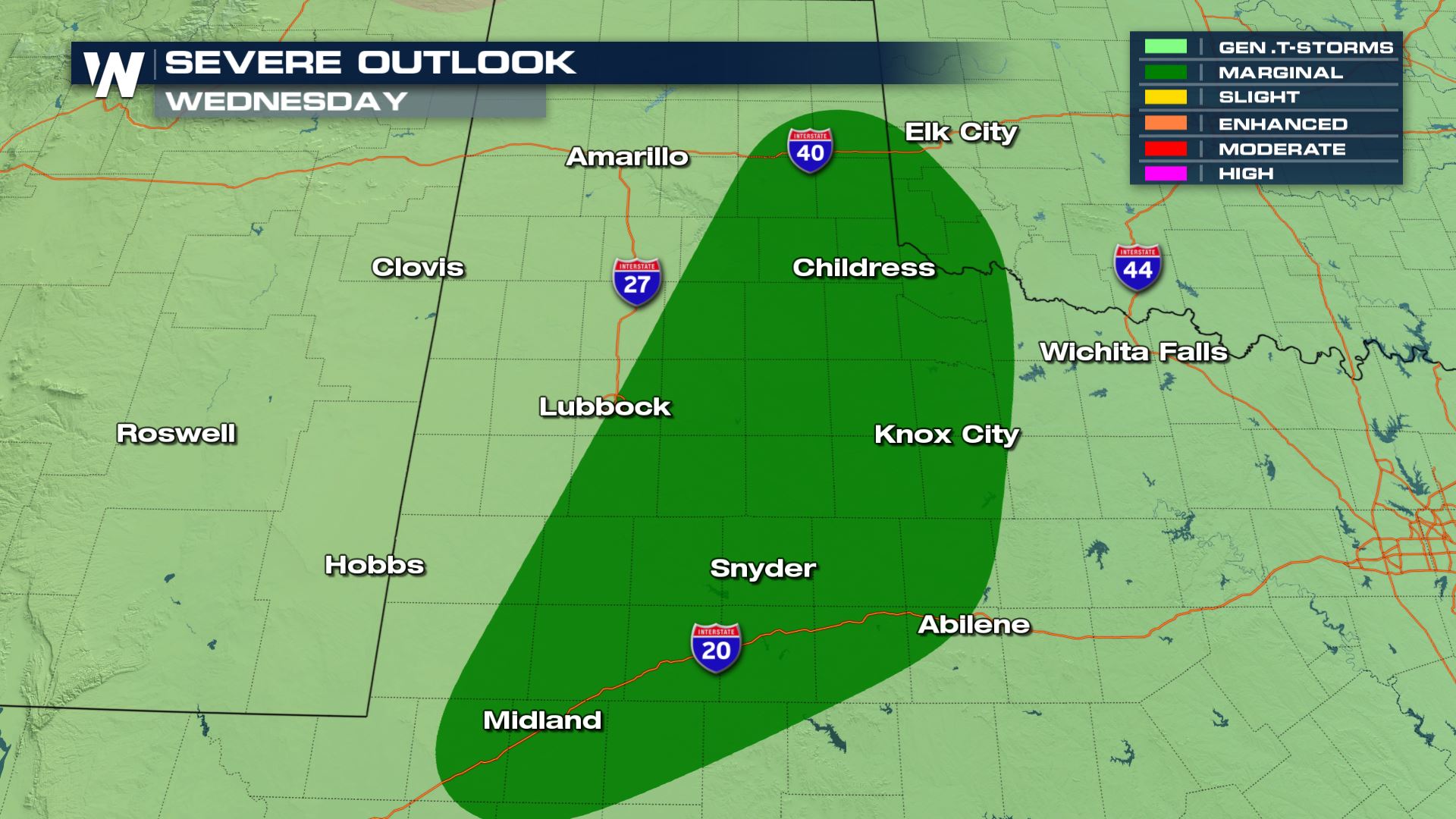 Showers and storms will be likely in a lot of areas of West Texas today, but across the South Plains there will be an increased risk for severe weather.  The severe risk will be isolated into cities like Lubbock and Childress.
Severe Risks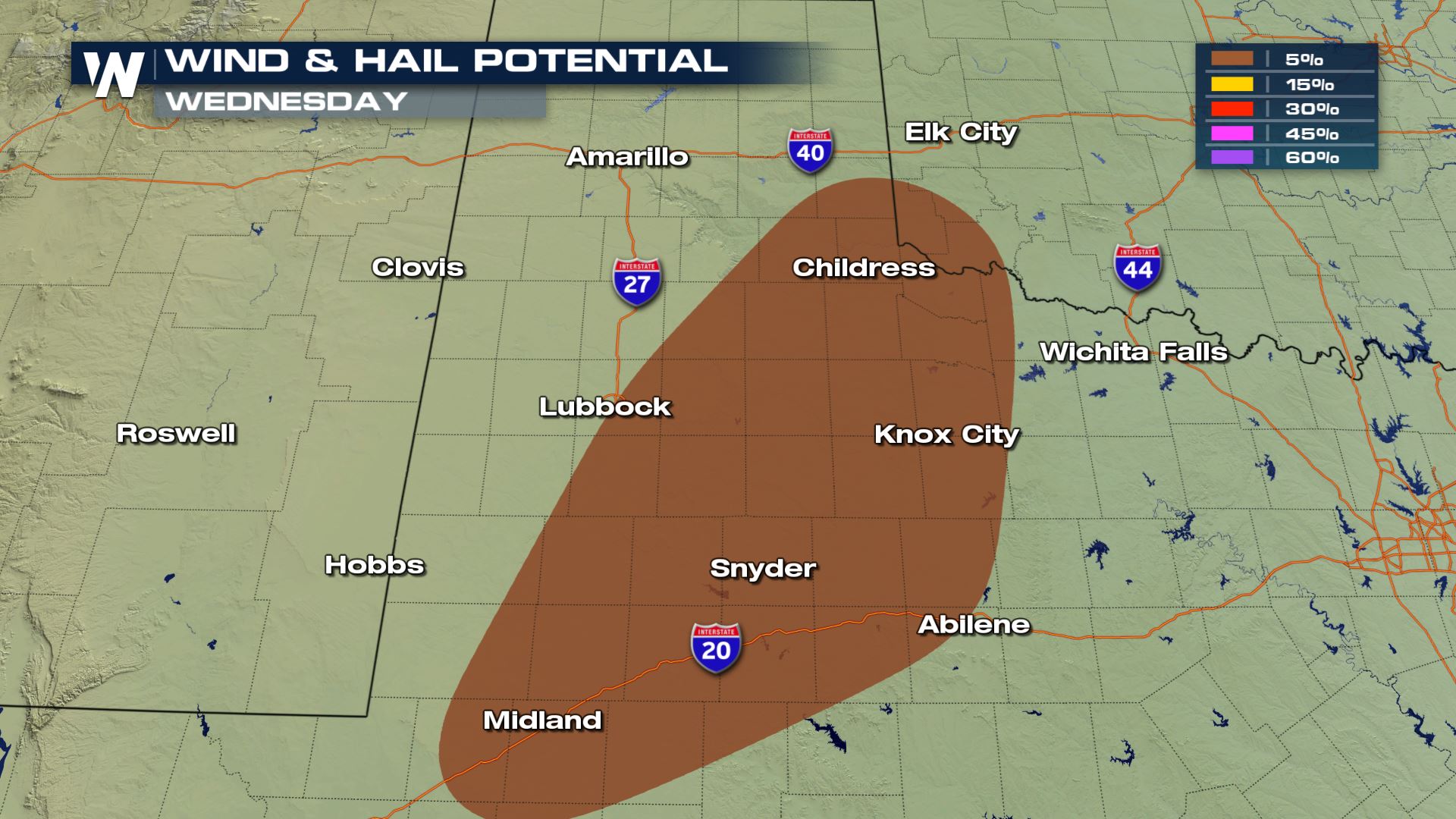 If a severe storm develops it will have large hail and damaging winds associated with it.  Wind gusts up to 58 mph and quarter sized hail will be the primary risks.  Thankfully the tornado risk will be very low.
Forecast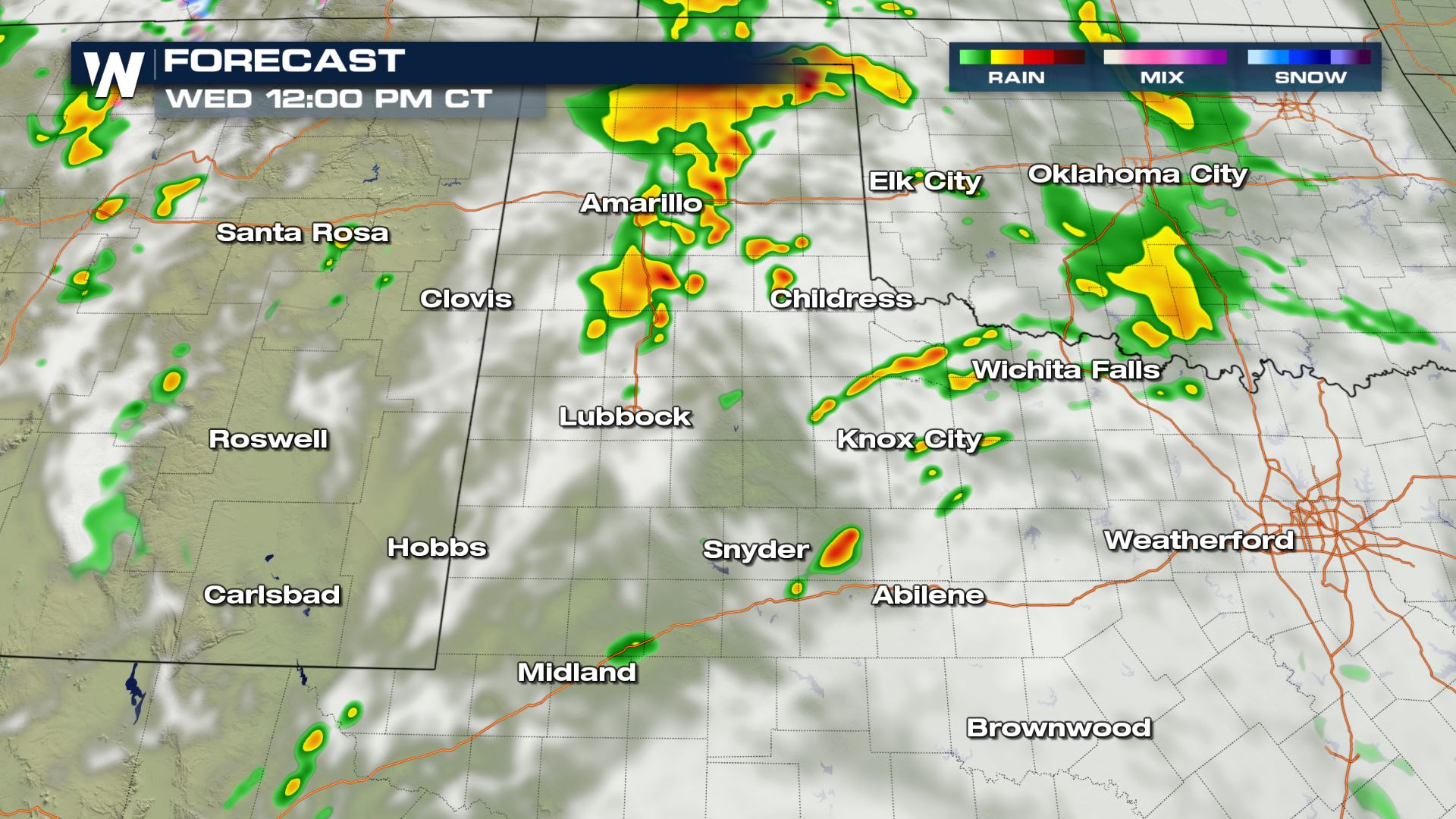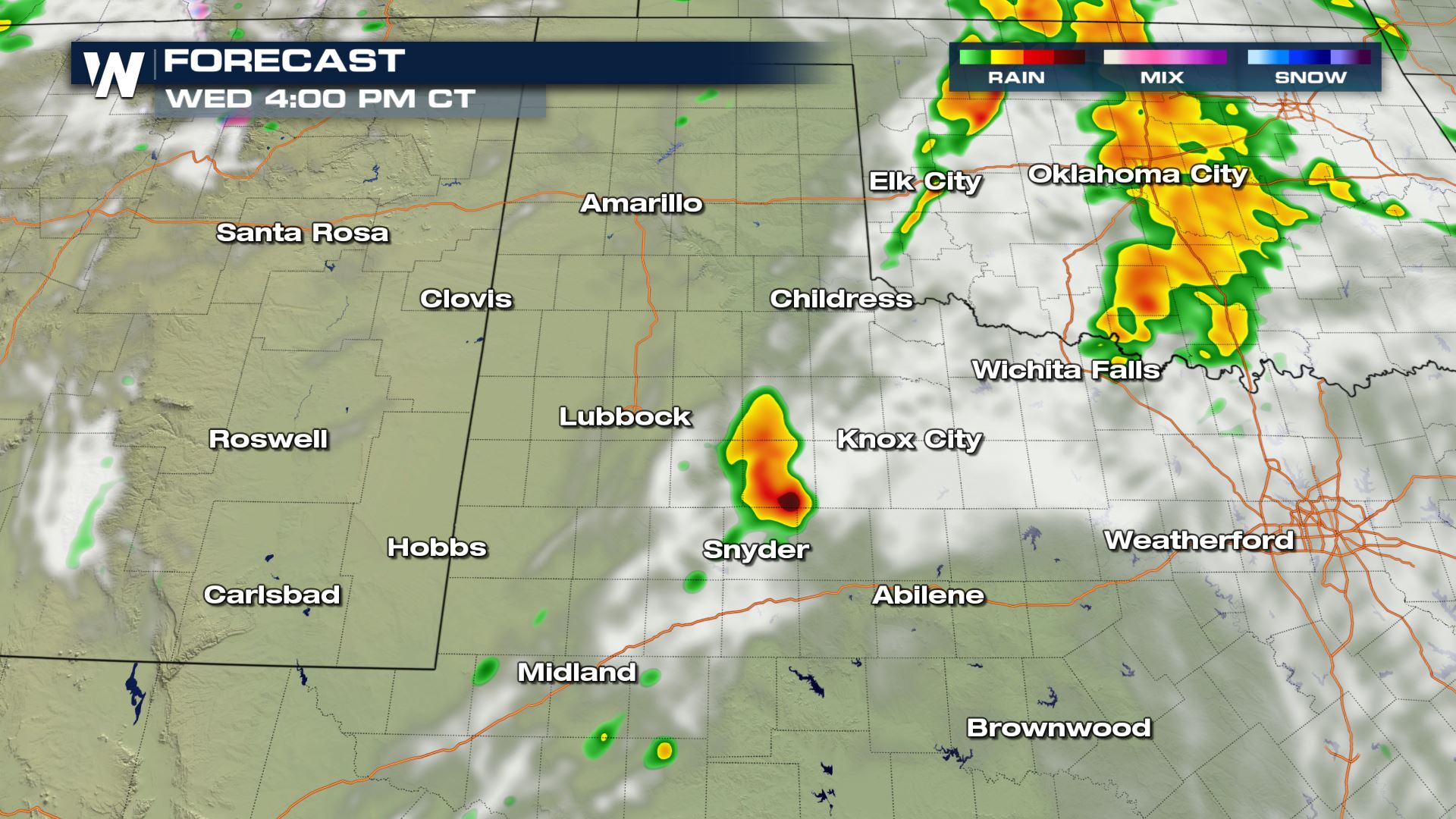 The timing for today's storms will be throughout the morning an into the afternoon.  During the peak heating hours today is likely when we could see an isolated severe thunderstorm warning. Keep checking with WeatherNation for the very latest on today's severe storm chances.