A strong cold front will help trigger the risk for some severe storms today from Texas to Middle Tennessee. All modes of severe weather will be in the forecast the rest of today and tonight, including the risk for tornadoes.
Watches
A number of watches are up into tonight, with the tornado watch expiring at 10 PM CT, but the severe thunderstorm watch for Middle Tennessee staying in effect until 11 PM ET.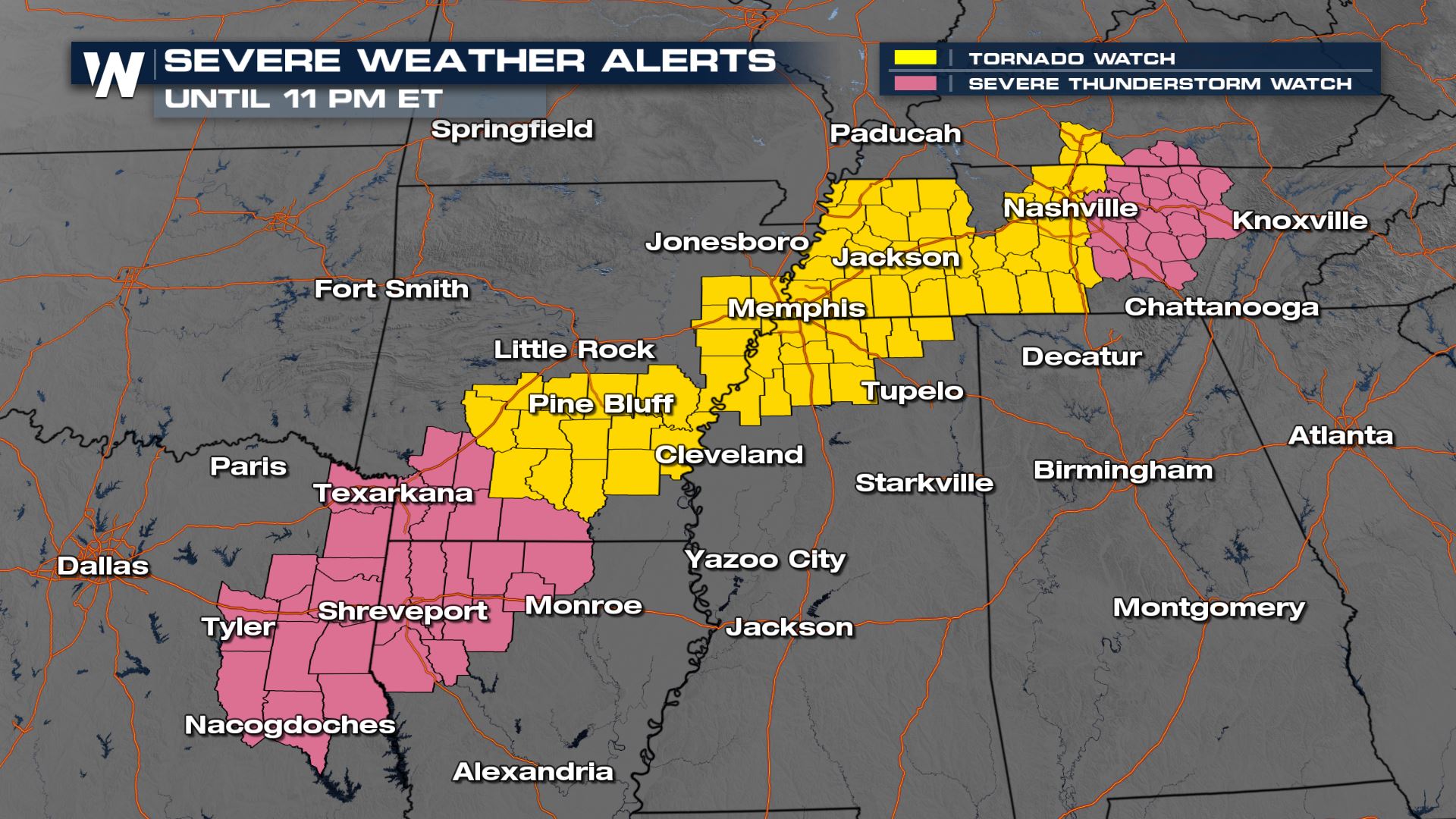 Severe Outlook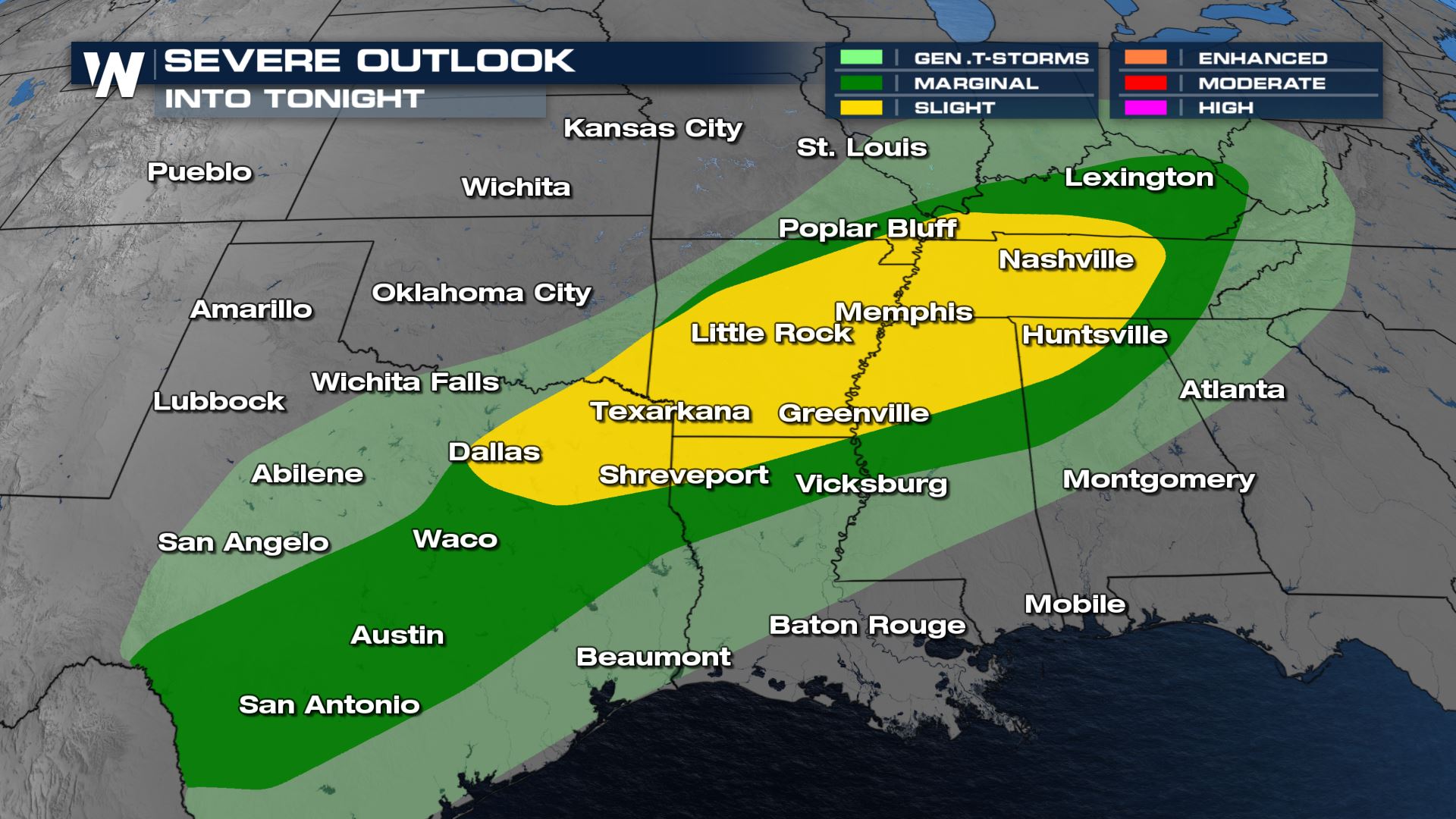 A marginal to slight risk (isolated to scattered) for severe storms has been issued today from the Storm Prediction Center. This means the threat for damaging winds, large hail and tornadoes will be possible.  This threat could last into the early morning hours of Monday as well.
Severe Threats
All modes of severe weather will be in the forecast with this particular weather event. The highest risk for tornadoes will be over the Mississippi River Valley and the Mid-South.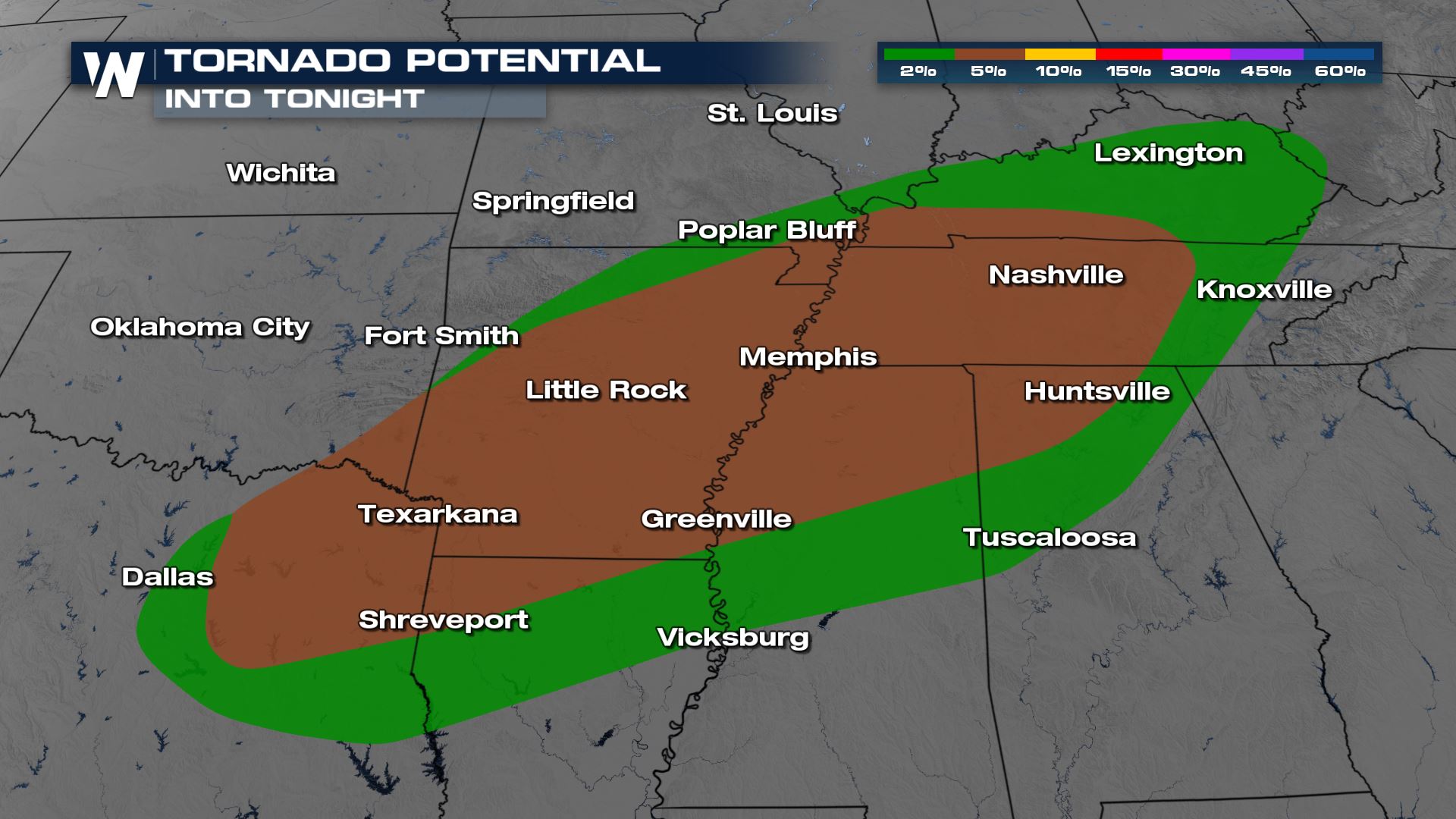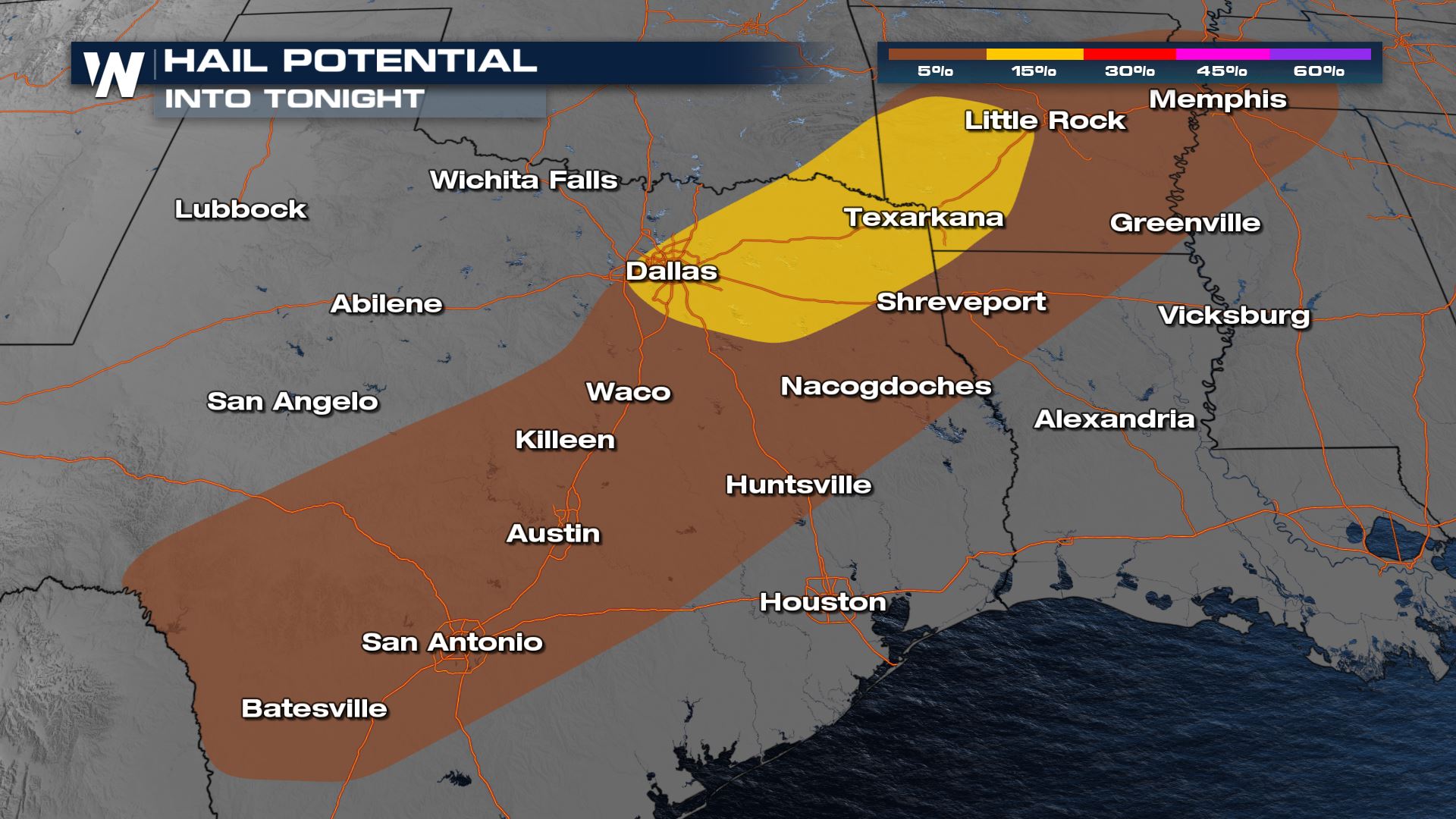 Forecast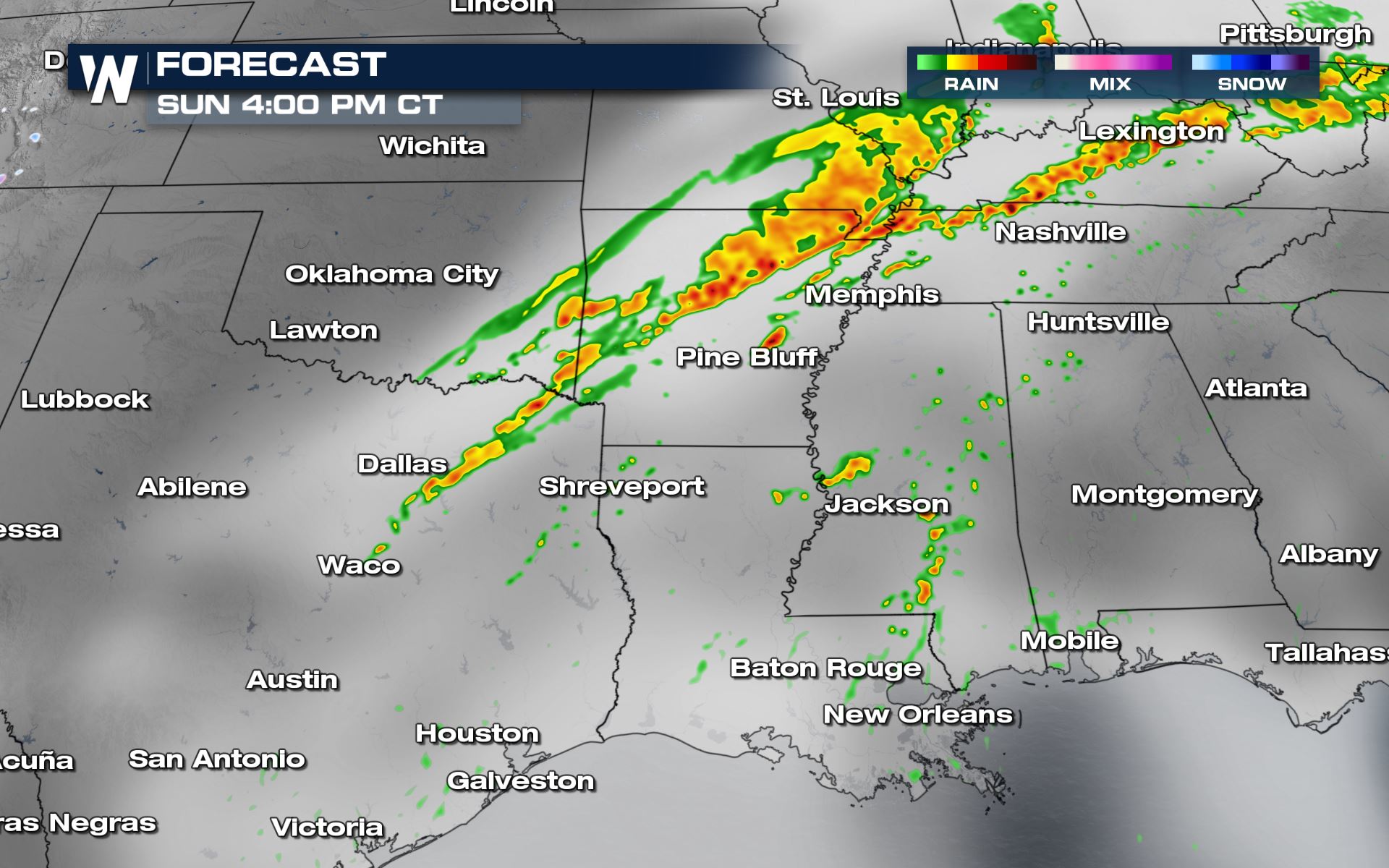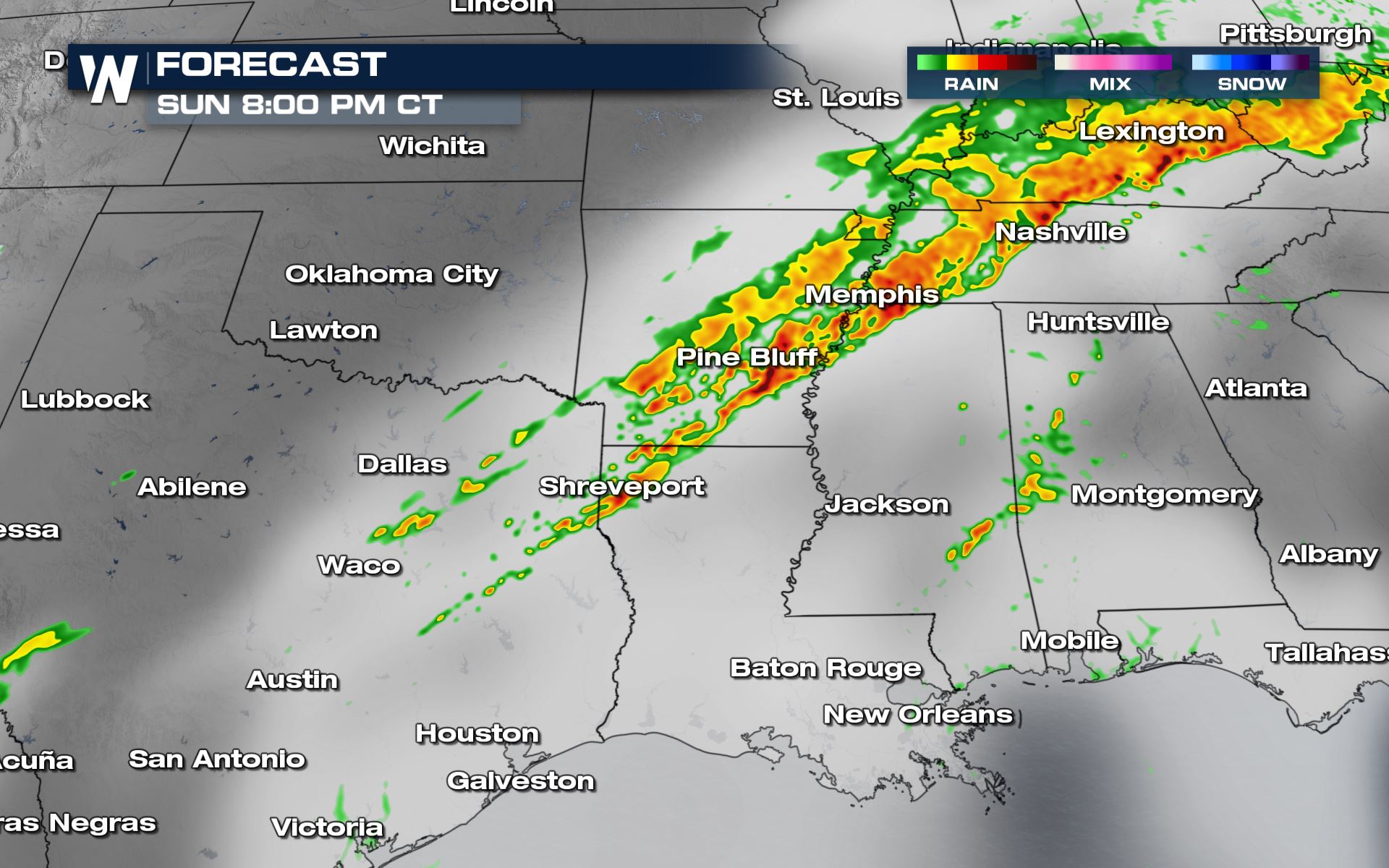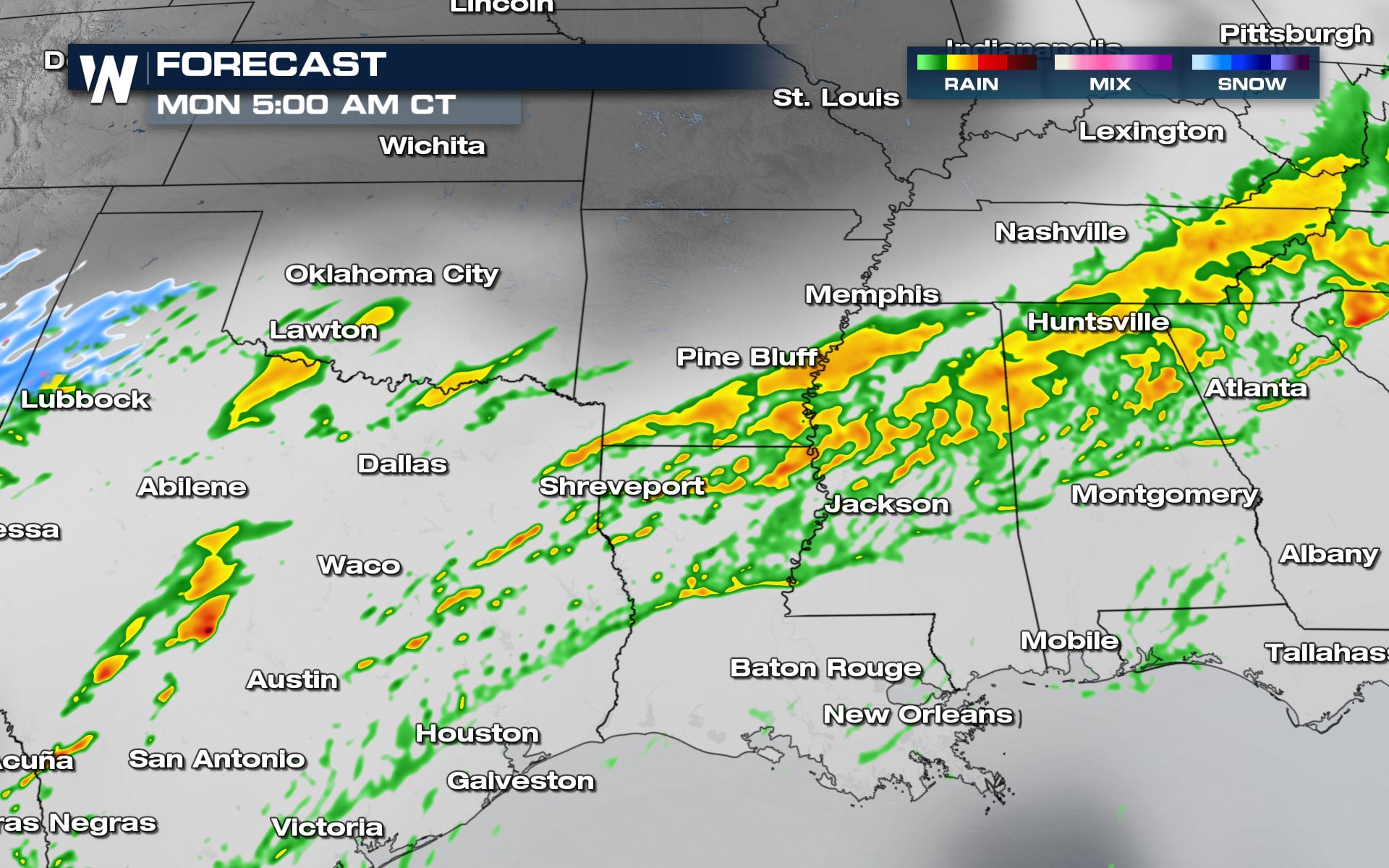 The timing for today's storms will be all day and night unfortunately.  Texas will have the higher chance for some severe storms overnight and early Monday morning.  You will want to make sure if you are located in any areas under severe weather that you have a way to receive severe weather alerts.
Flooding Threat
With lots of heavy rain in these areas, we have already seen excessive amounts of rainfall. From the Red River Valley to the lower Mississippi/Tennessee Valley all the way up to the Ohio Valley we could see several more inches of rain to bring a flooding risk. Flood Alerts have been issued across all of these areas along the frontal boundary.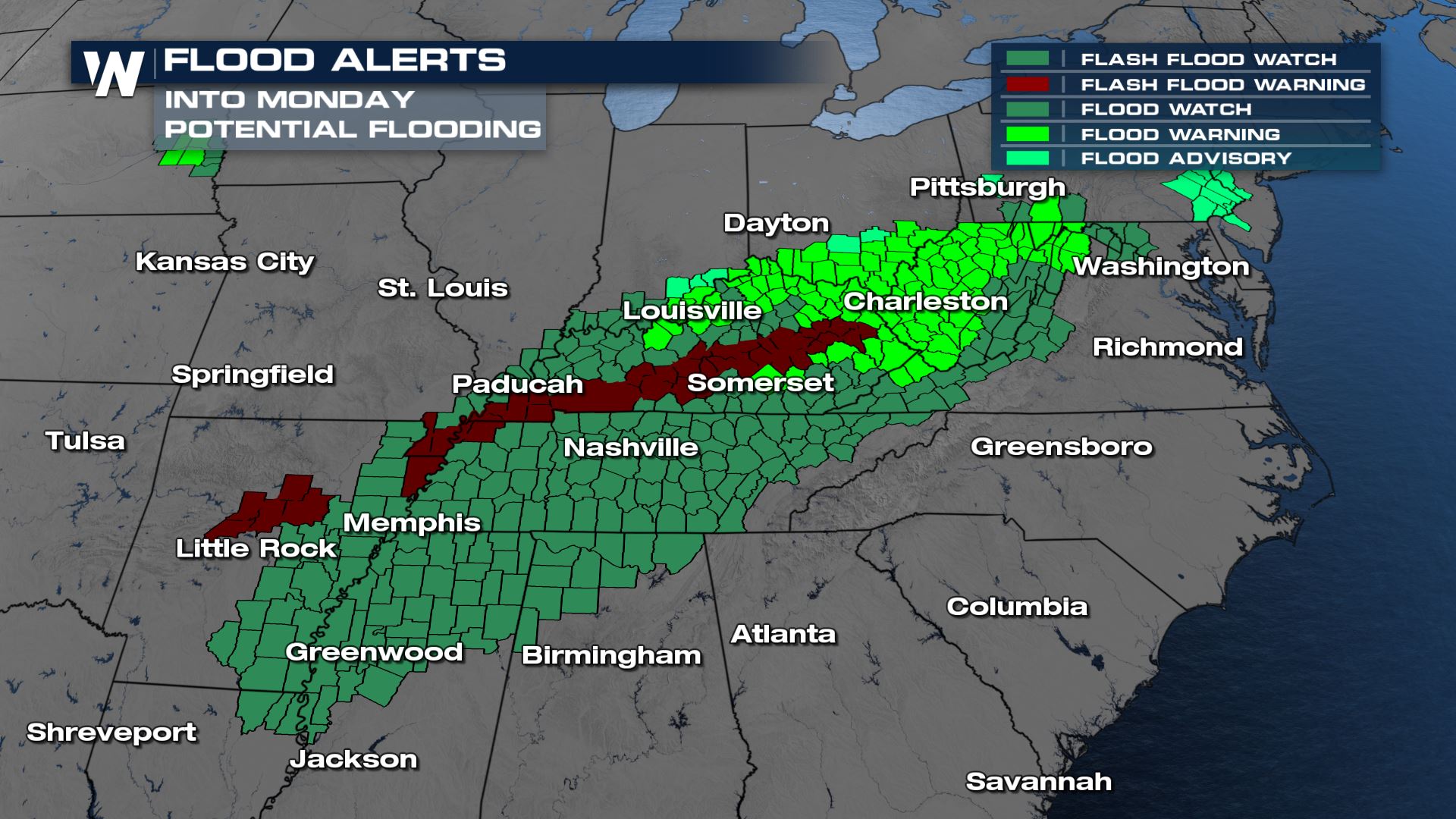 This includes a Flash Flood Emergency through tonight (9 PM CT Sunday) where 4-6" of rain have already fallen and additional rain will cause major flash flooding issues.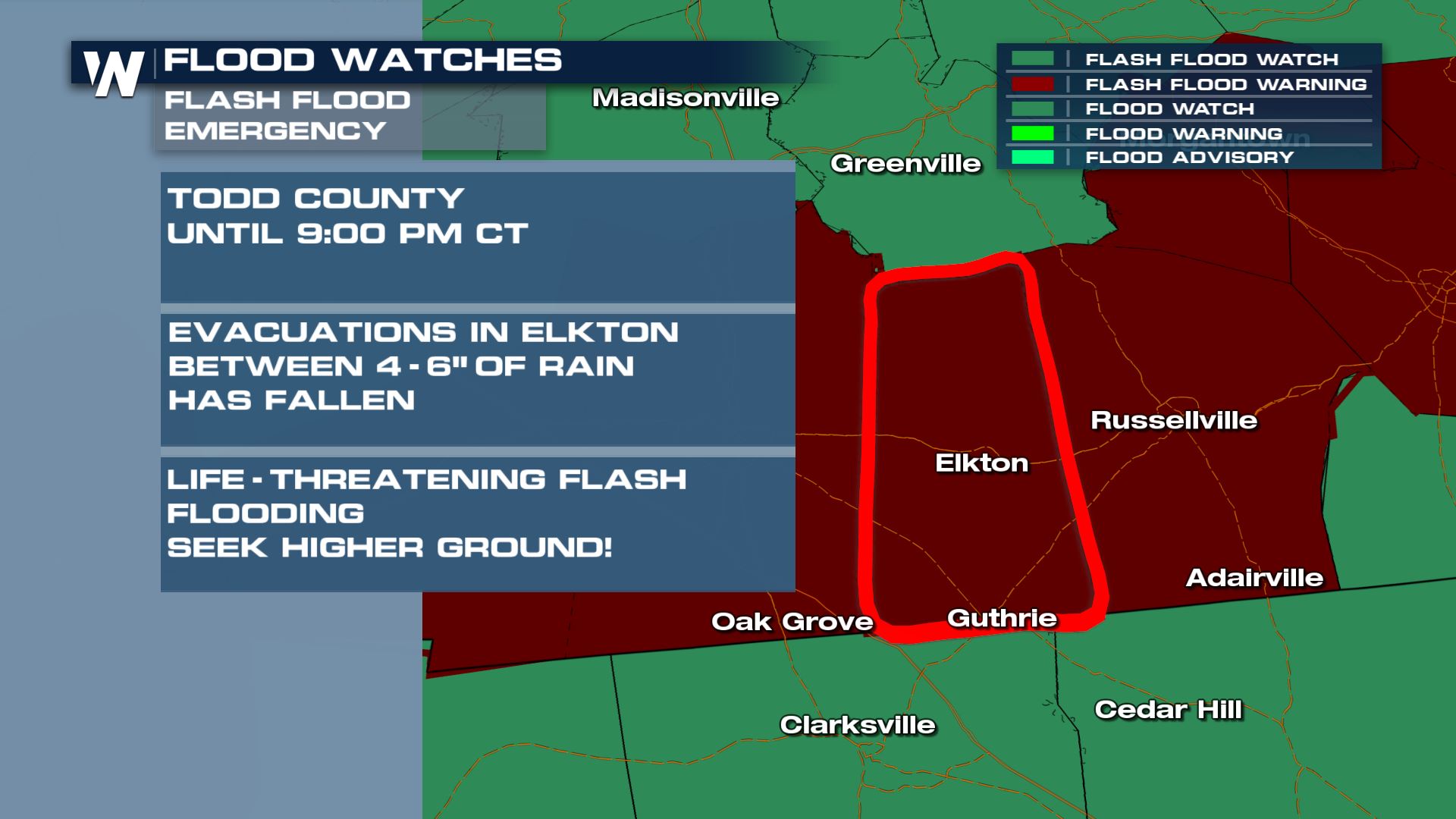 Forecast Accumulation
With this cold front moving through east Texas, Louisiana, Arkansas up through Kentucky, West Virginia could see several inches of rain. Next, a low pressure system develops off the Gulf of Mexico and brings additional heavy rain concern for the Gulf Coast states by Tuesday.

For the latest warnings, be sure to follow our twitter and watch us on air!