A cold front riding along the Gulf Coast will provide a chance for showers and storms across the Southeast.  One particular area could have a very unstable environment to work with and that means the chance for isolated severe storms.  Here is the very latest.
Severe Outlook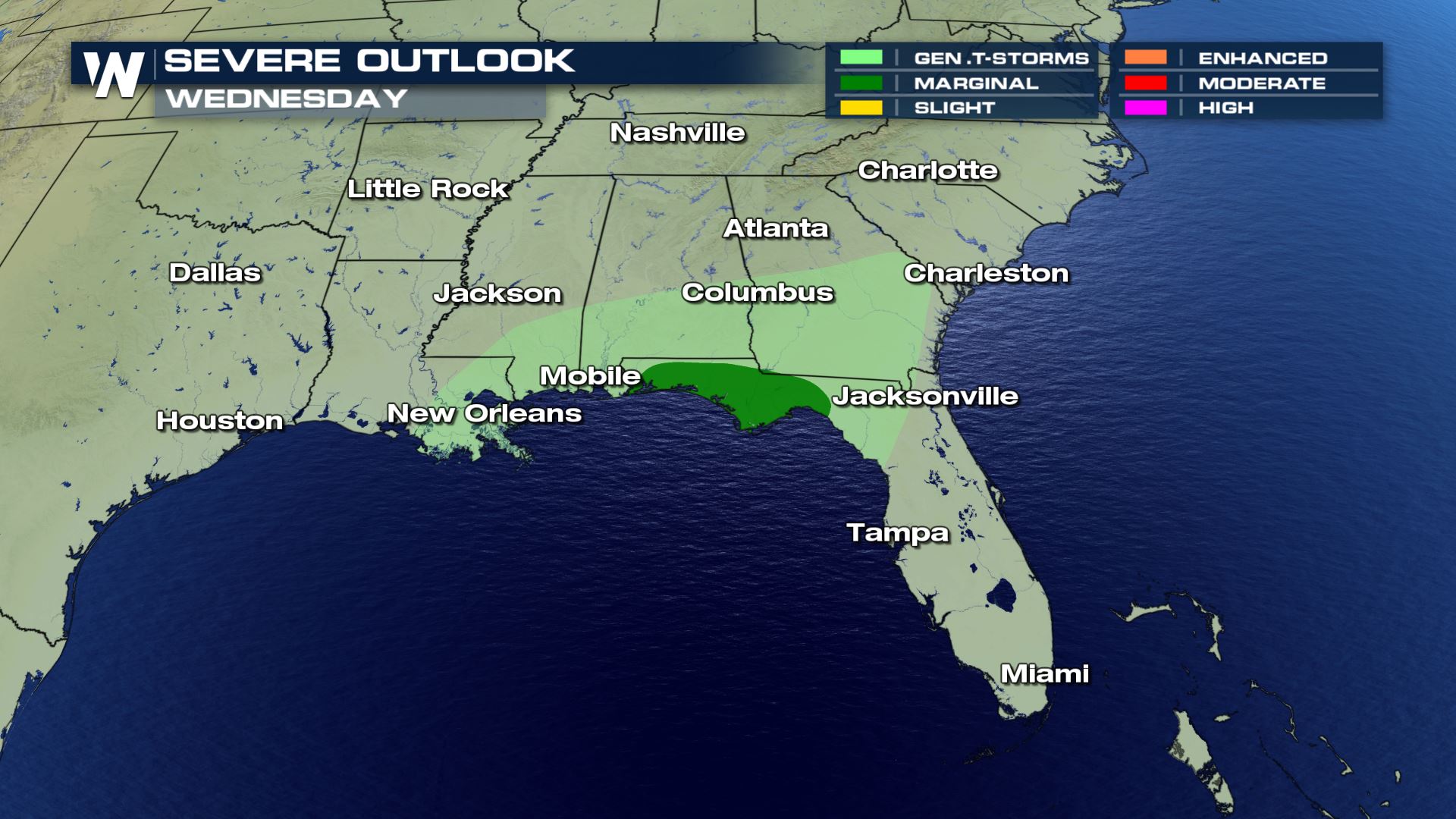 Marginal risk of severe weather over the Florida Panhandle for Wednesday and early Thursday morning.  Right now it looks like a damaging wind event, but if things come together there could also be an isolated tornado risk.
Forecast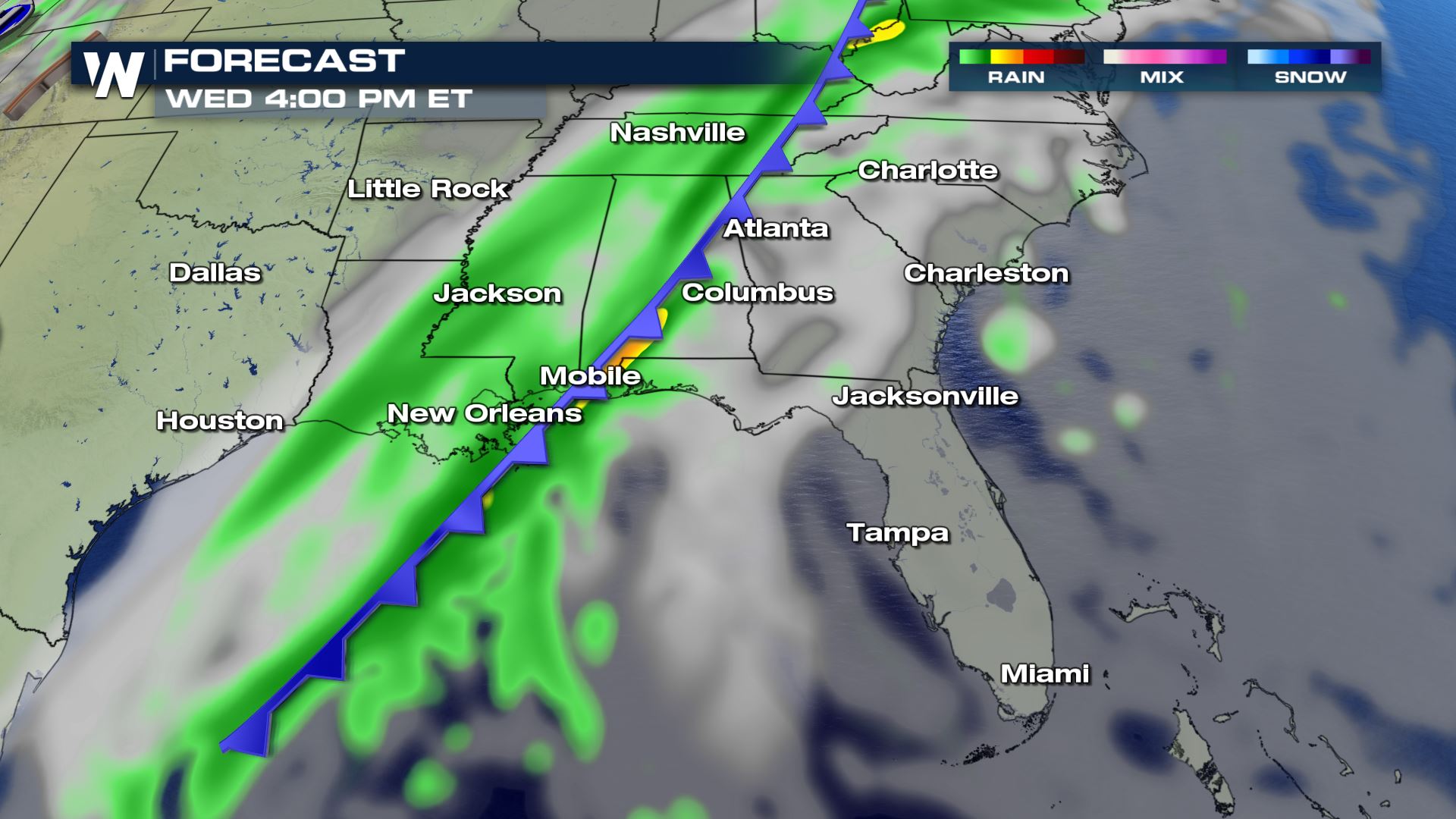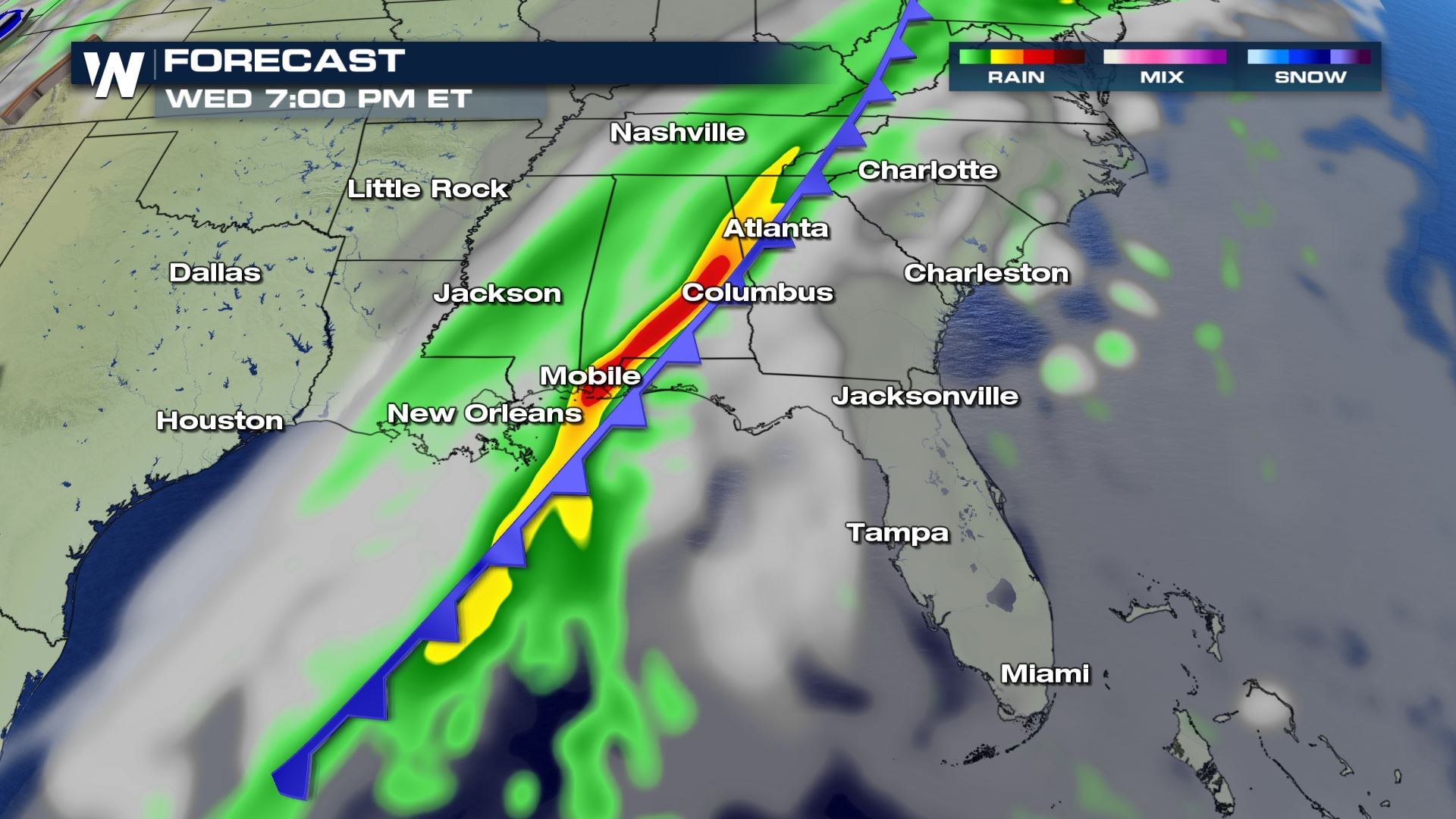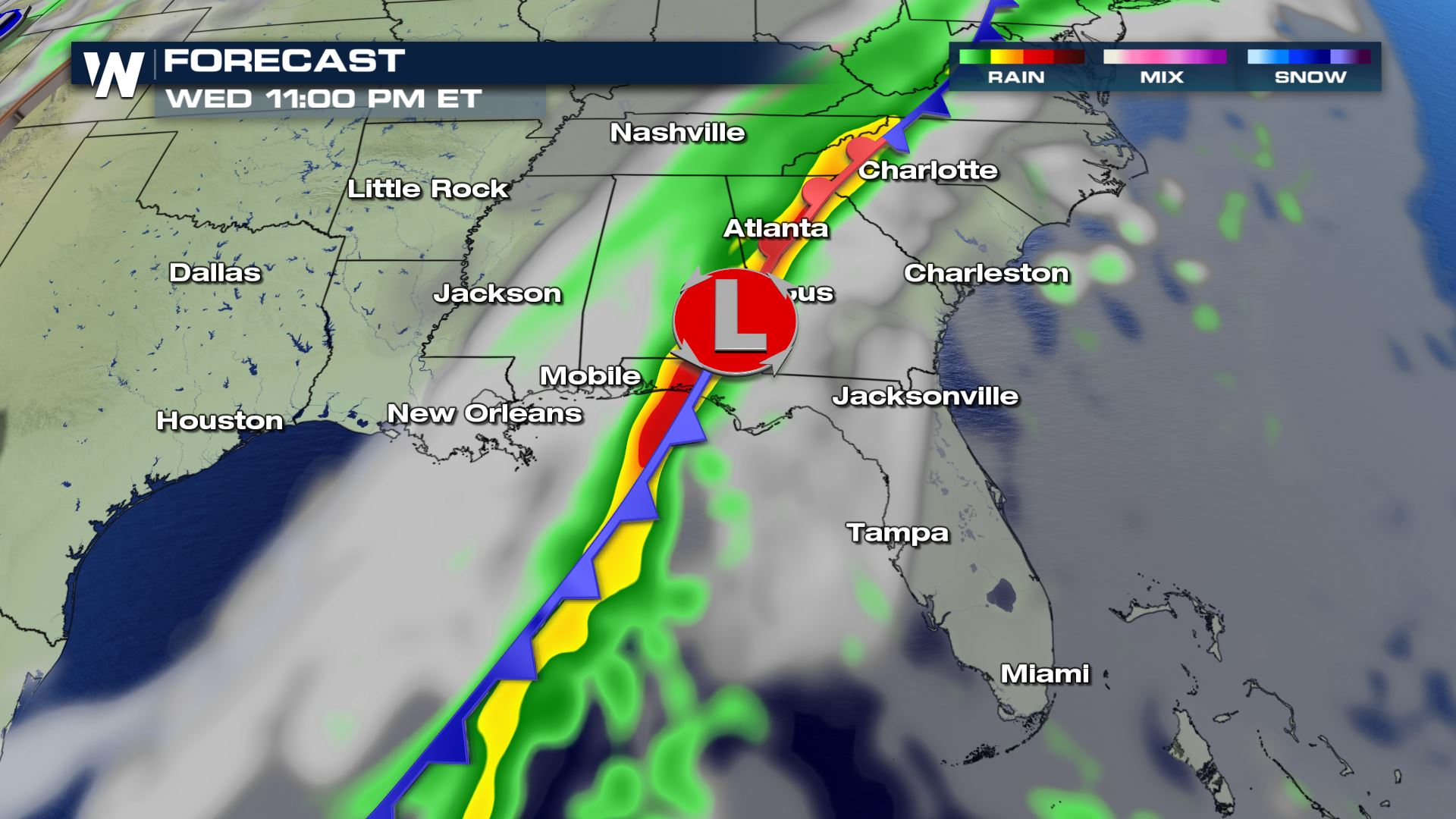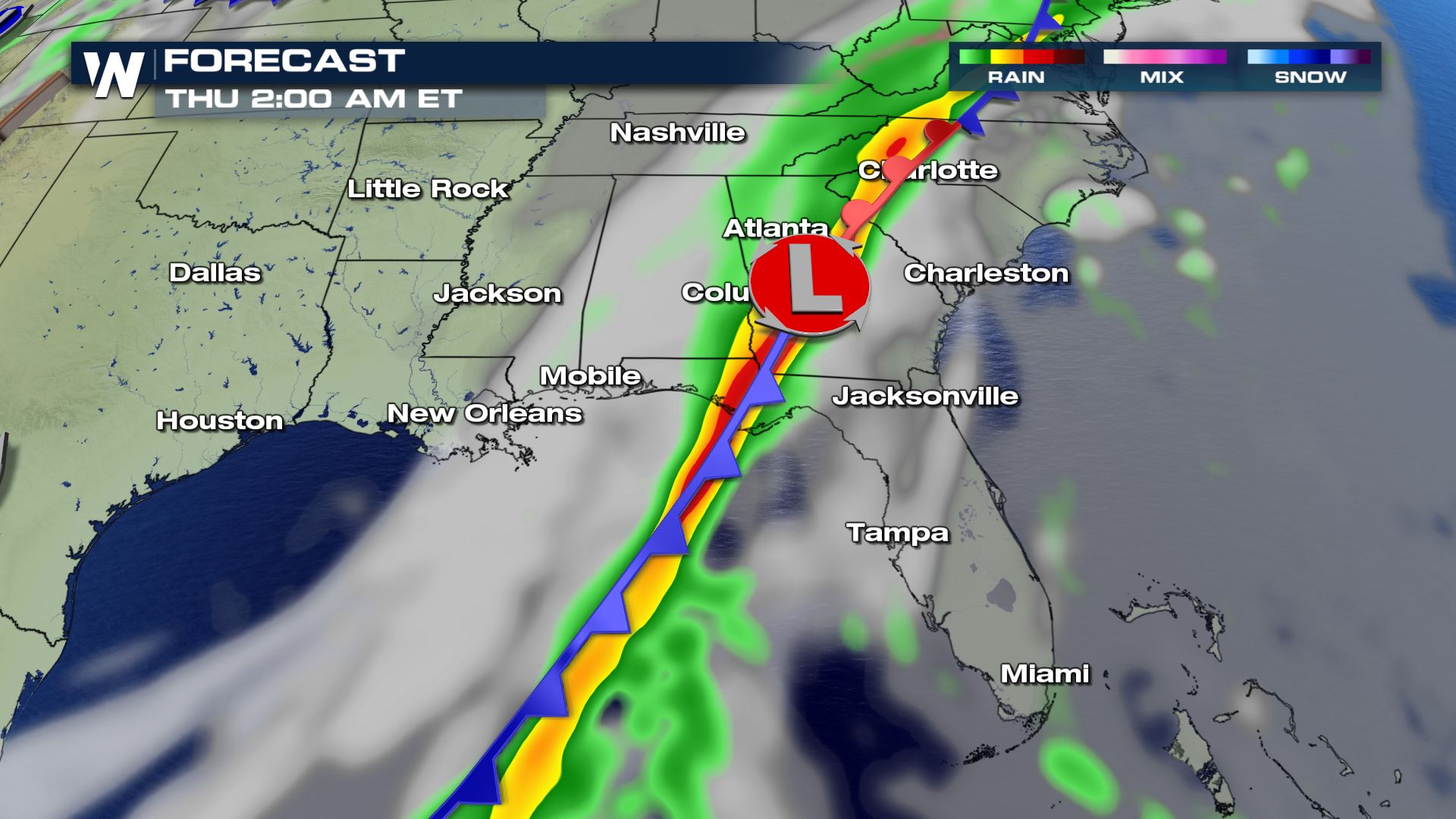 The timing will be Wednesday afternoon through early Thursday morning.  With the potential for overnight storms you will want to make sure you have a way to get weather alerts.  Especially in cities like Tallahassee and Pensacola.
Heavy Rainfall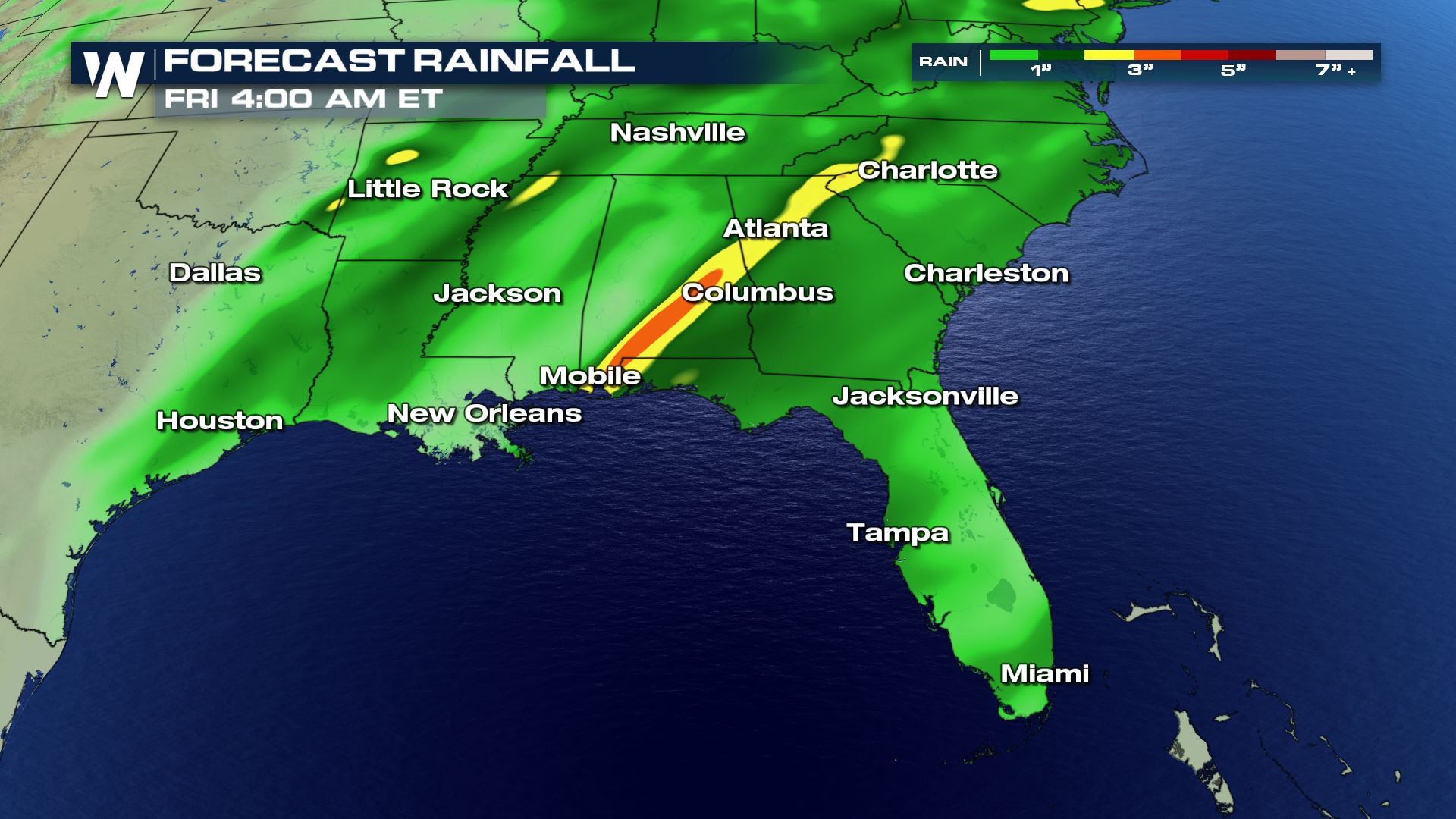 The other risk with this cold front will be heavy rain.  Some areas of Alabama and Georgia could see over 3 inches of rain leading to a risk of flash flooding as well. Stay tuned to WeatherNation for more updates on this severe weather risk.