A strong storm system moved through Northern California on Monday, dropping through a strong enough cold front that produced a tornado!
Severe Outlook
Earlier today, Northern California was under a marginal risk (level 1, on a scale of 1 to 5) for severe storms.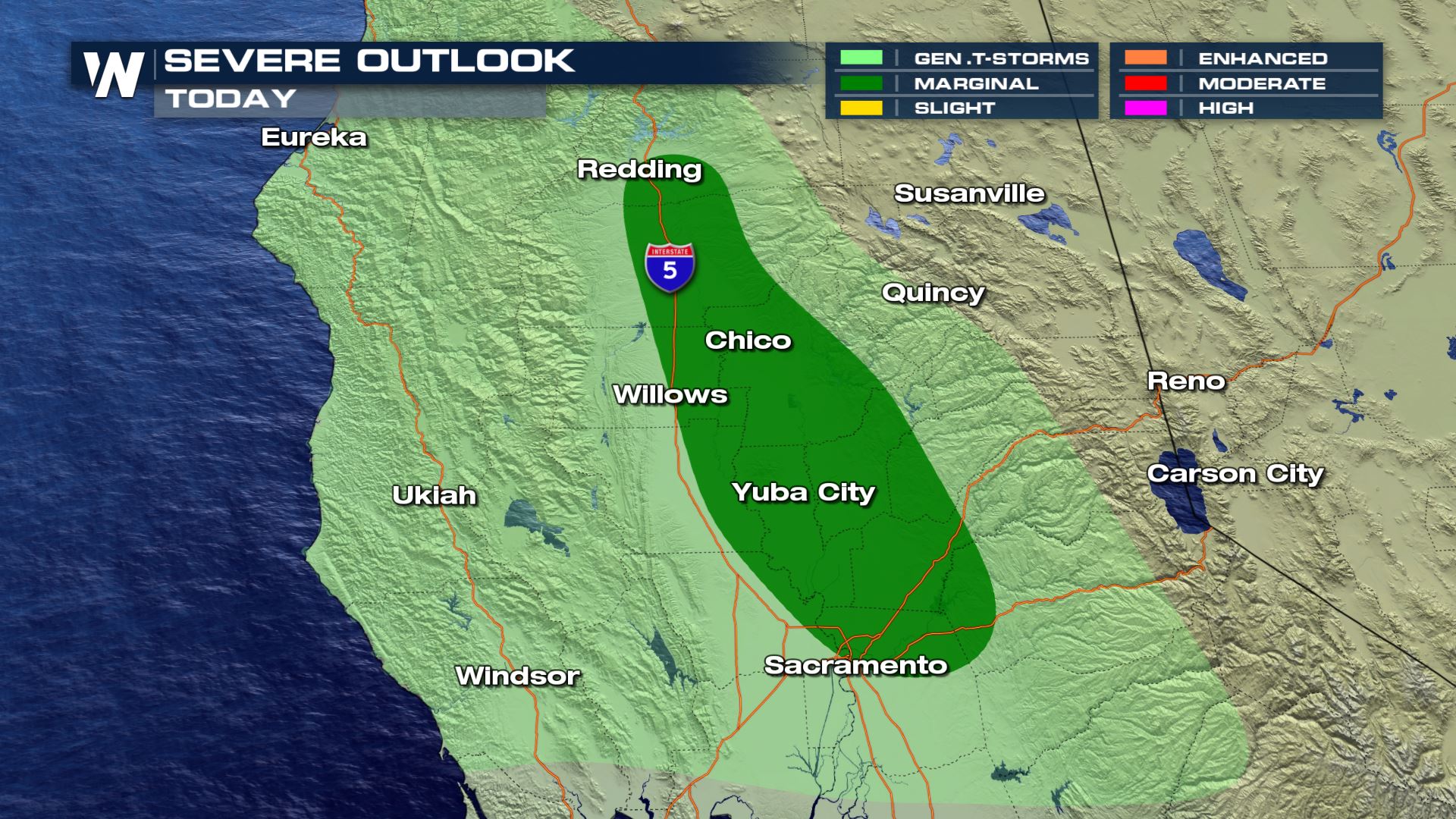 Tornado Potential
As storms developed, there was enough spin in the atmosphere to produce some rotation in a thunderstorm.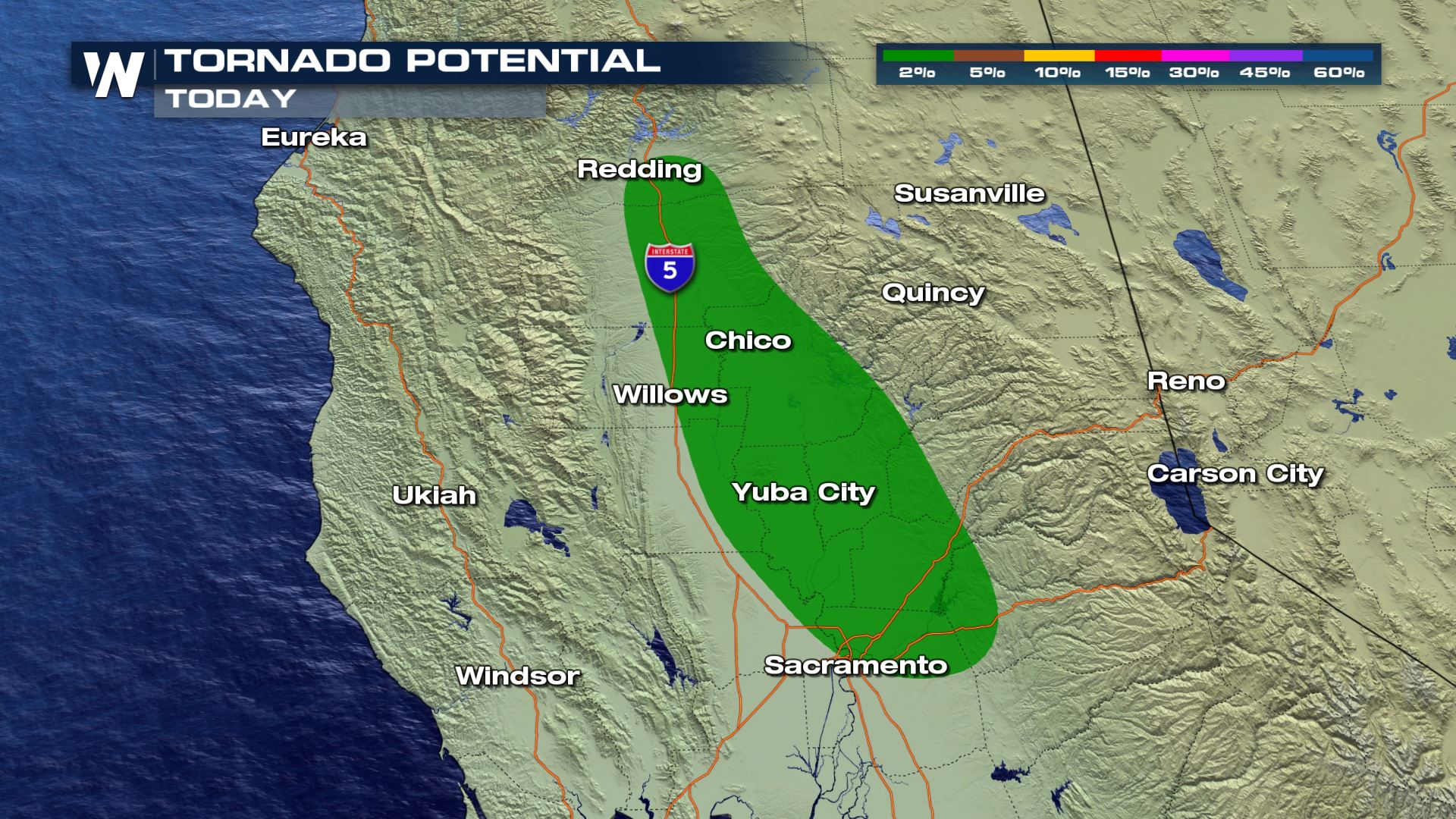 https://twitter.com/i/status/1346253370554785793
Forecast
As our cold front continues to push onshore, precipitation is expected to continue overnight. But most of the heavier storms will weaken, and most of the notable precipitation will fall as snow in the Sierra Nevadas and into Northern Utah and Northern Colorado.

Forecast Snowfall
Snowfall over the Wasatch and Uinta mountain ranges in Utah could be on the order of 5"-10" with locally higher amounts.  The same forecast holds for around Steamboat Springs, CO too.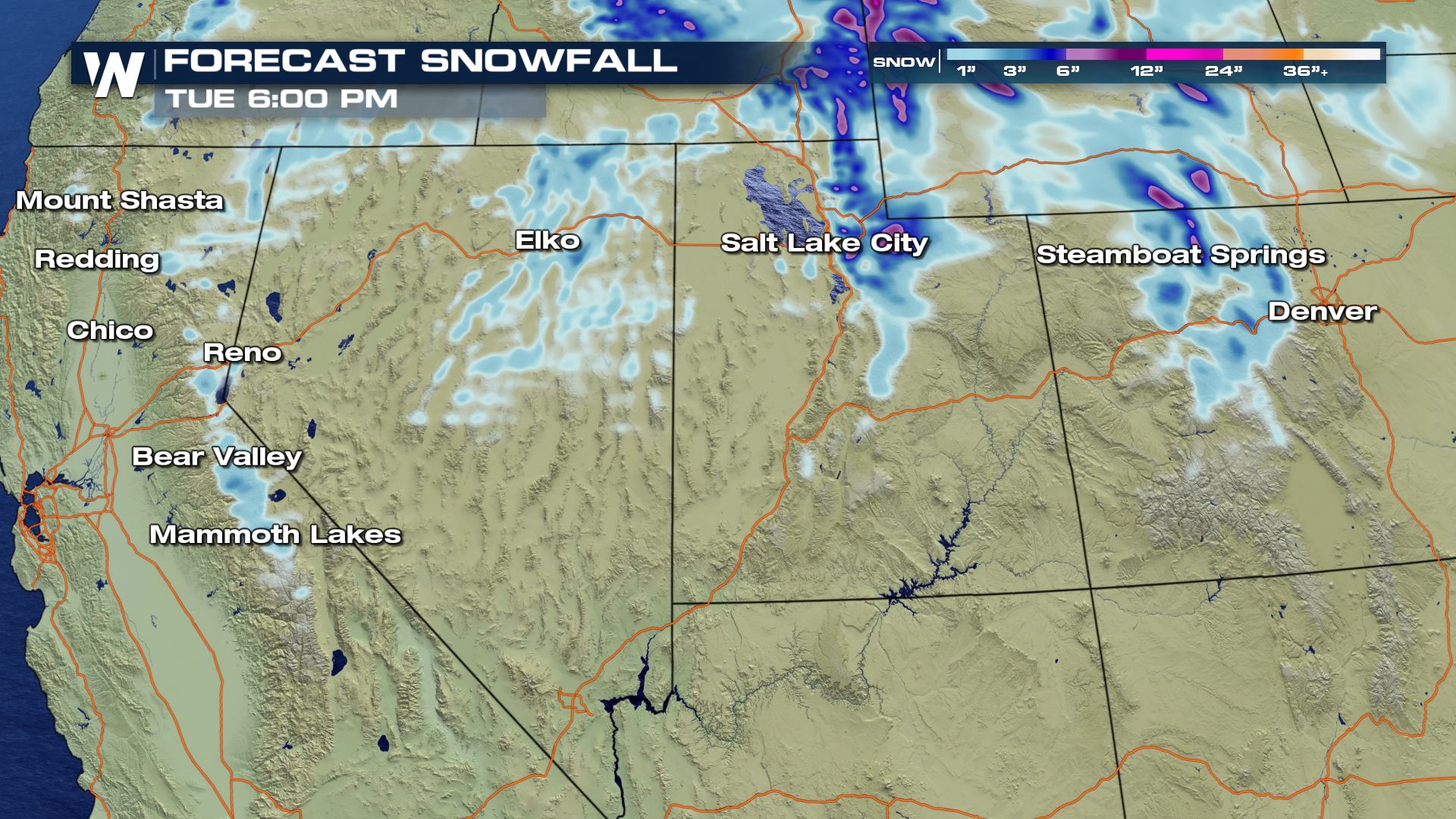 For more details on the snow chances in the Sierra Nevada mountain range and northern California we have another article write up here:
More Snow to Add to Sierra Snowpack
.