Another round of strong-to-severe thunderstorms could be in store for the central Plains on Monday, continuing what's already been an active start to the severe weather season. An narrow enhanced risk (level three out of five) is focused from Southwest Missouri into Oklahoma.  A slight risk (level two out of five)
has been issued by the Storm Prediction Center (SPC)
for parts of Oklahoma, Arkansas, Kansas and southern Missouri for Monday, with very large hail potentially the most significant concern in this region. Damaging winds and a few tornadoes are possible as well.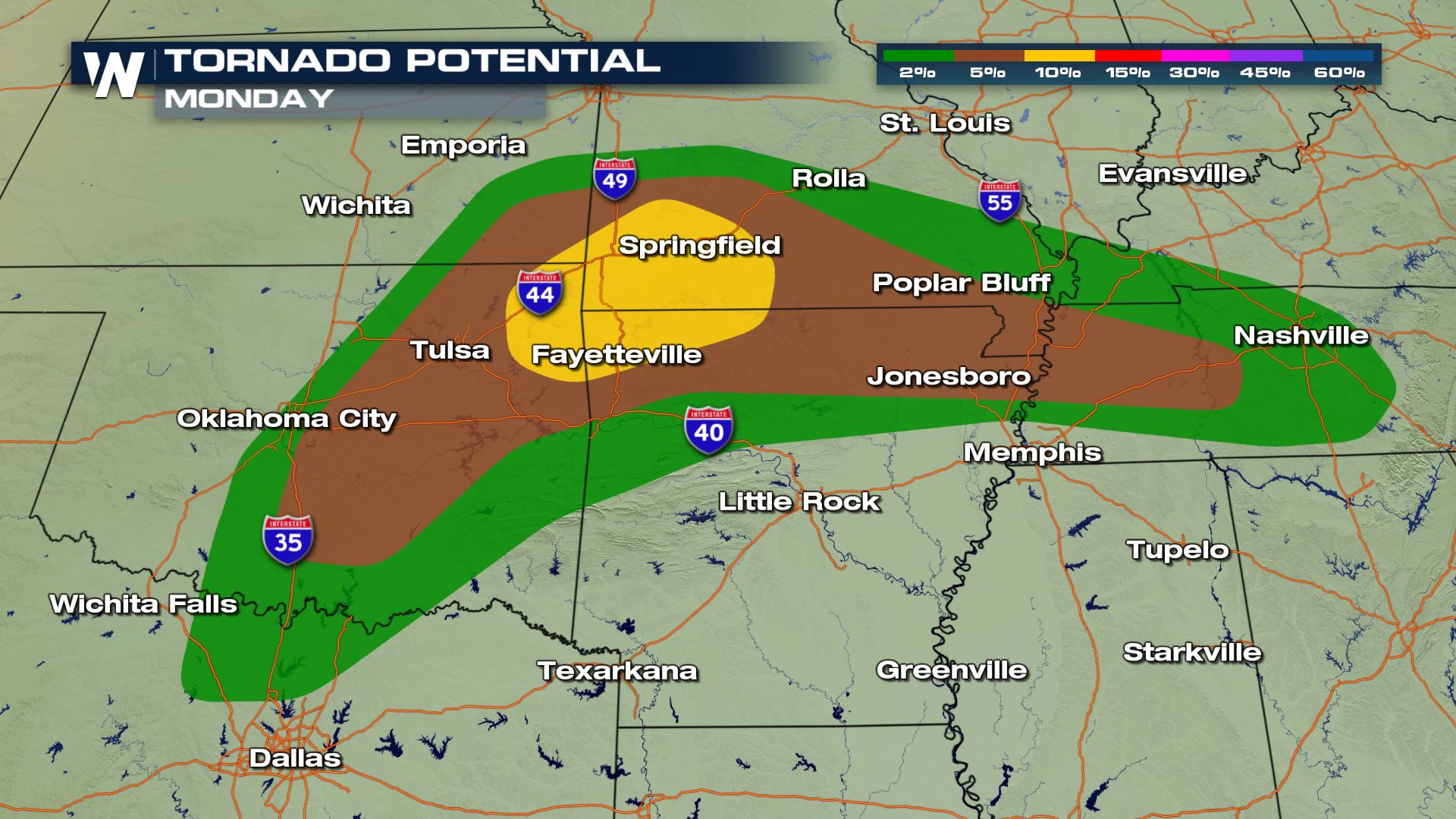 Many of these
same areas also saw stronger storms on Sunday.
"All forms of severe weather may occur (downdraft wind, hail, tornadoes). Very large/damaging hail, over 2 inches across, is possible from the western Ozarks across eastern Oklahoma.,"
the SPC wrote in their forecast discussion
on Monday morning regarding the storms.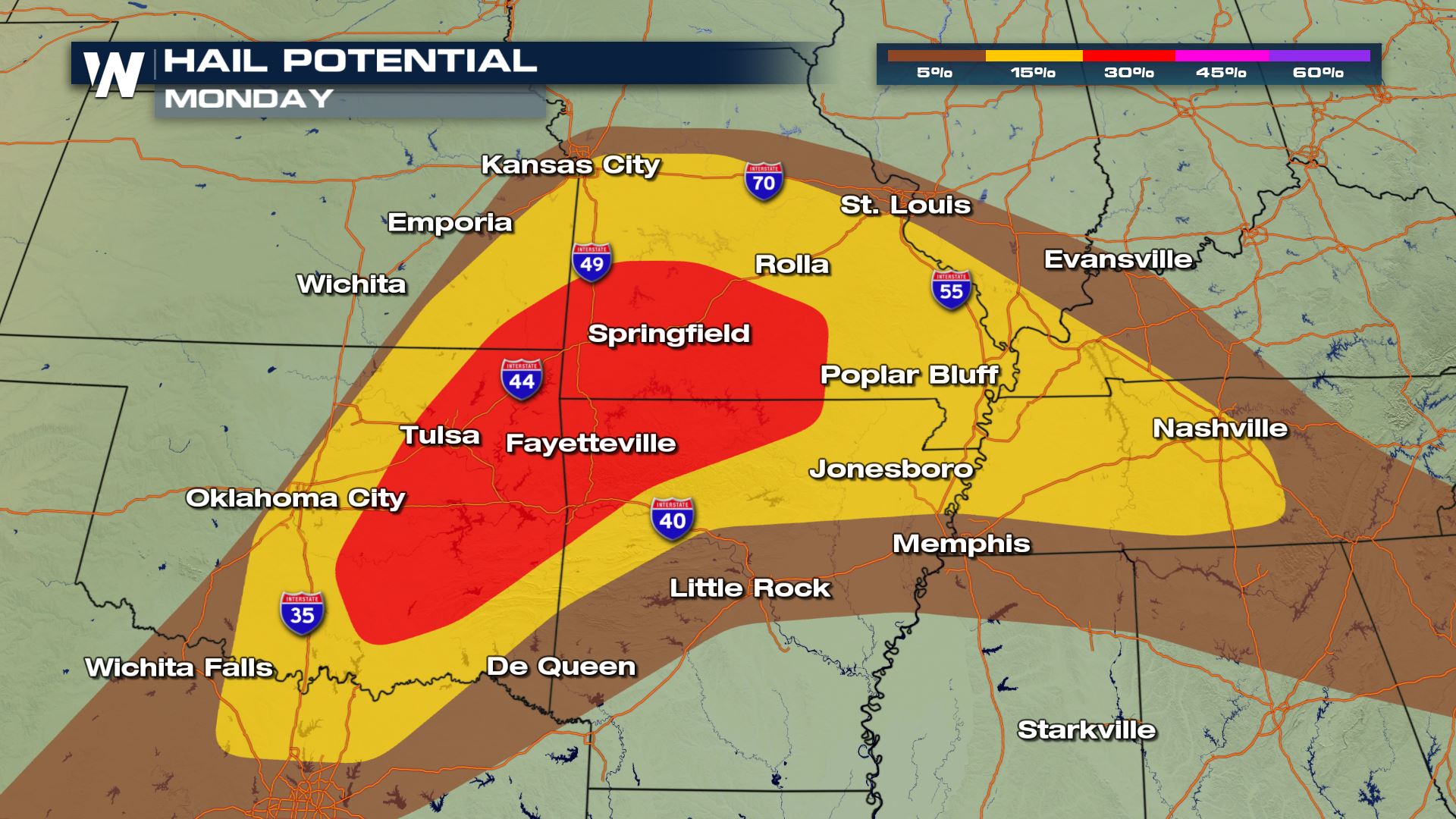 The threat zone will be concentrated in the Ozarks and Green Country regions of Oklahoma and Missouri. That's where a risk for large hail, strong winds and even tornadoes could be highest. A weak surface area of low pressure will move in from the west, bringing storms into a warm, humid environment. Enough moisture and instability will be in place, along with much colder air in the upper atmosphere, that large hail and damaging winds will likely develop.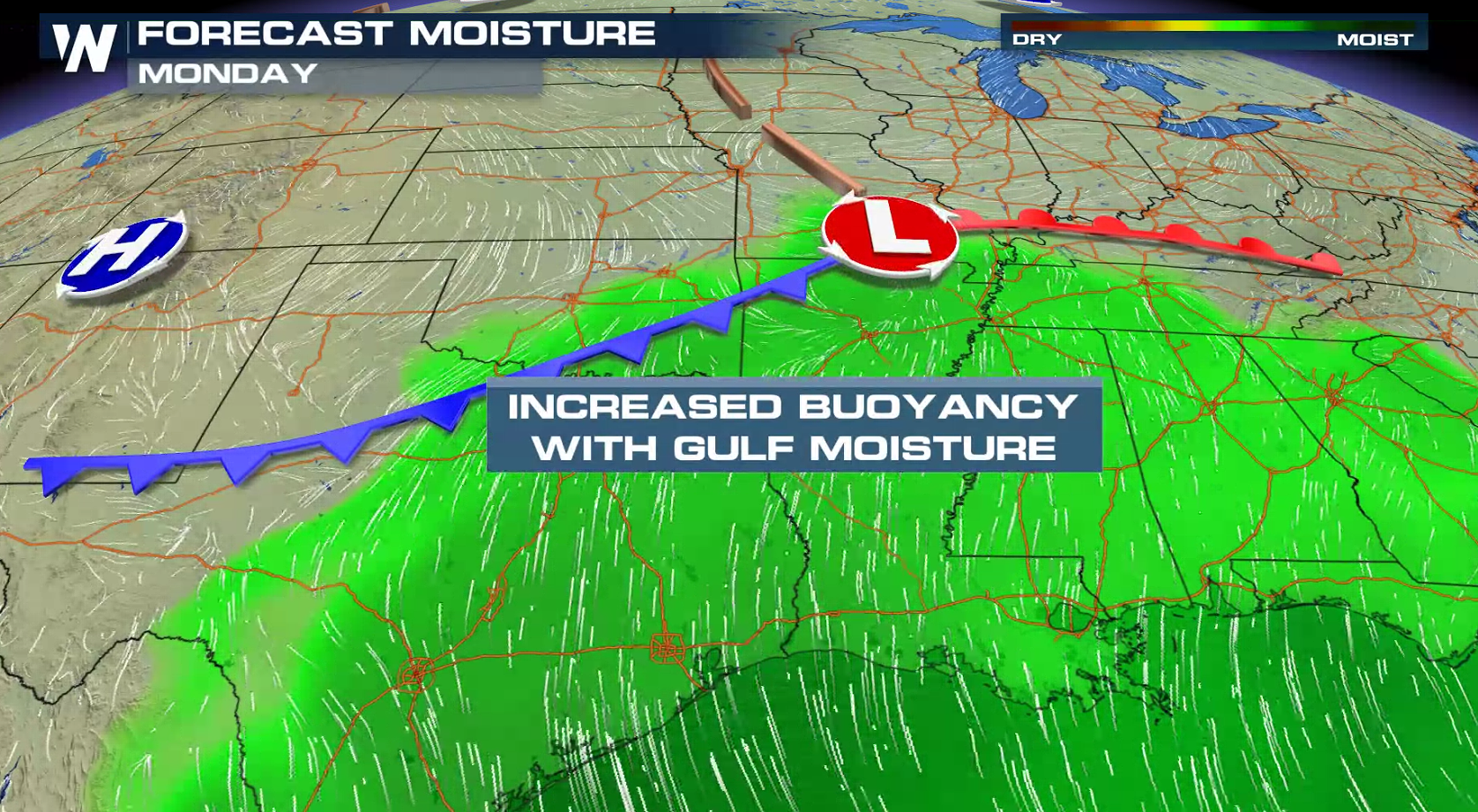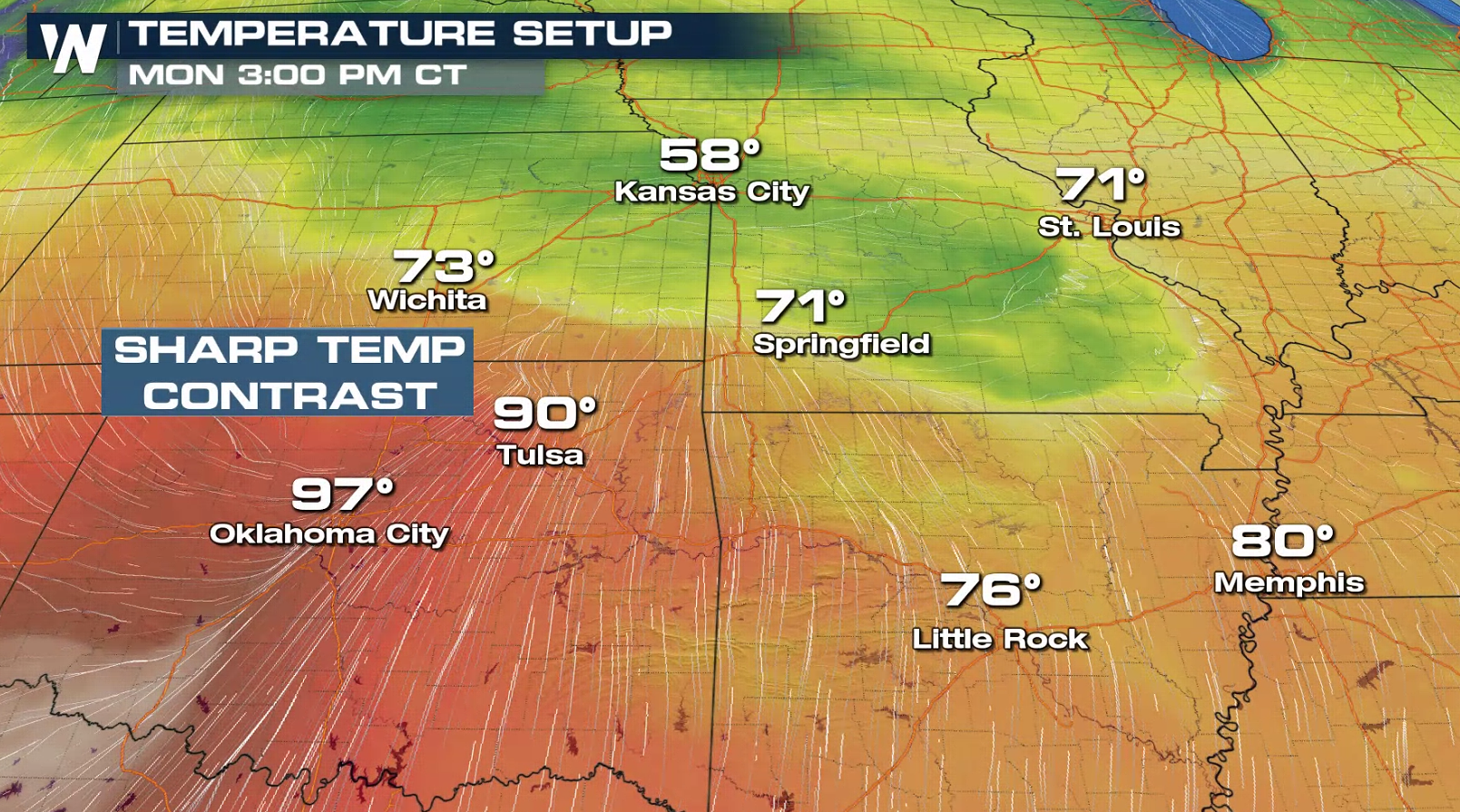 Initially, as the storms first develop across Oklahoma and far southeastern Kansas and southwestern Missouri, large hail could be of significant concern. "Very" large hail, according to the SPC, could move through cities like Tulsa, Springfield and Joplin, and perhaps extending as far south and west as Oklahoma City. If you have access to a garage or a car port, it is certainly a good idea to have a car, vehicle or valuable outdoor belongings (patio furniture, for example) under it.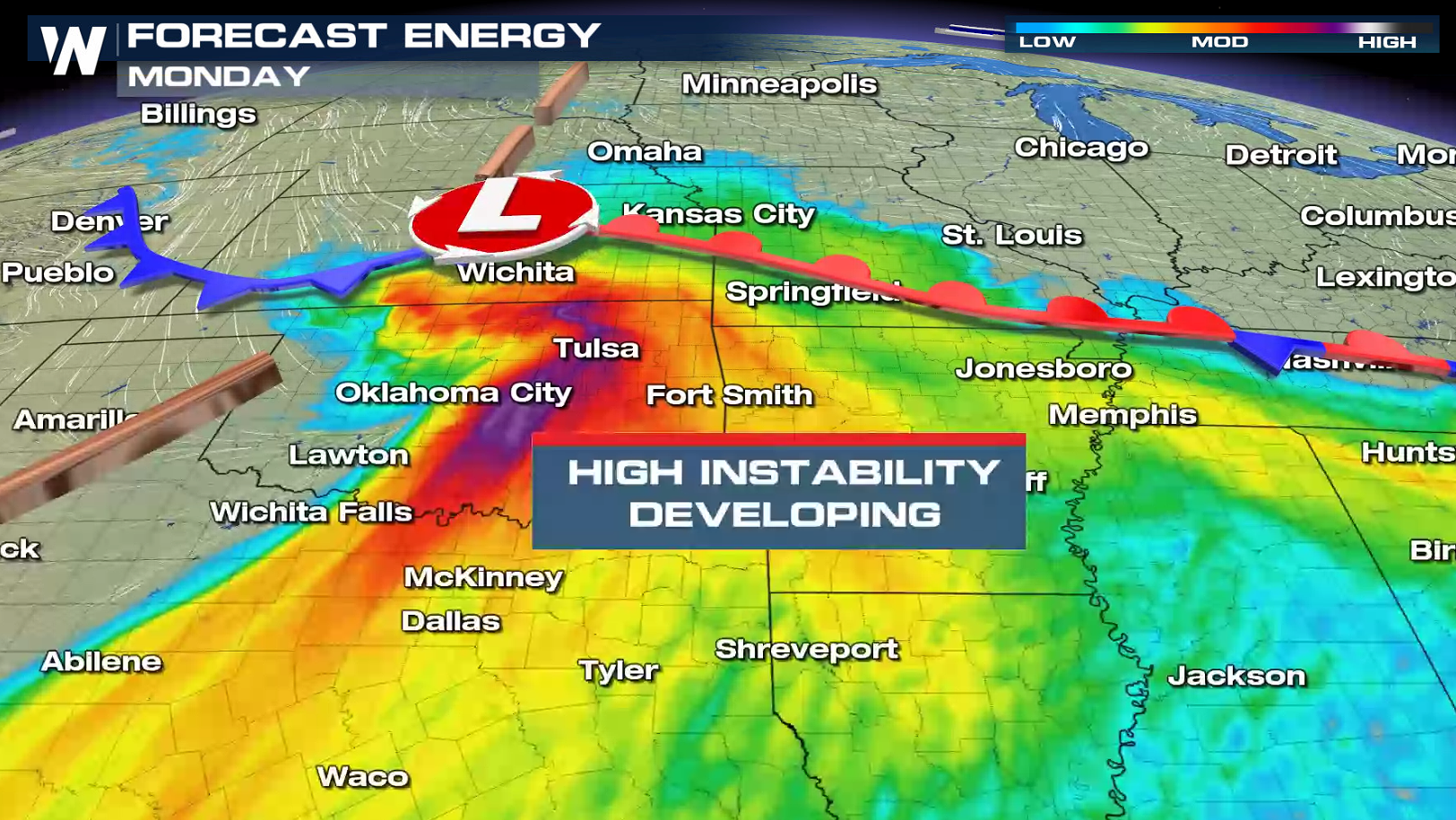 By evening, damaging winds will become the primary threat as the storms moved east through Missouri, Arkansas and western parts of Kentucky and Tennessee. While tornadoes aren't expected to be the main threat with Monday's storms, there will be a concern for some as the storms peak on Monday afternoon. Some of the same cities where that increased large hail threat will also have the heightened tornado risk on Monday, mainly during the afternoon and early evening hours.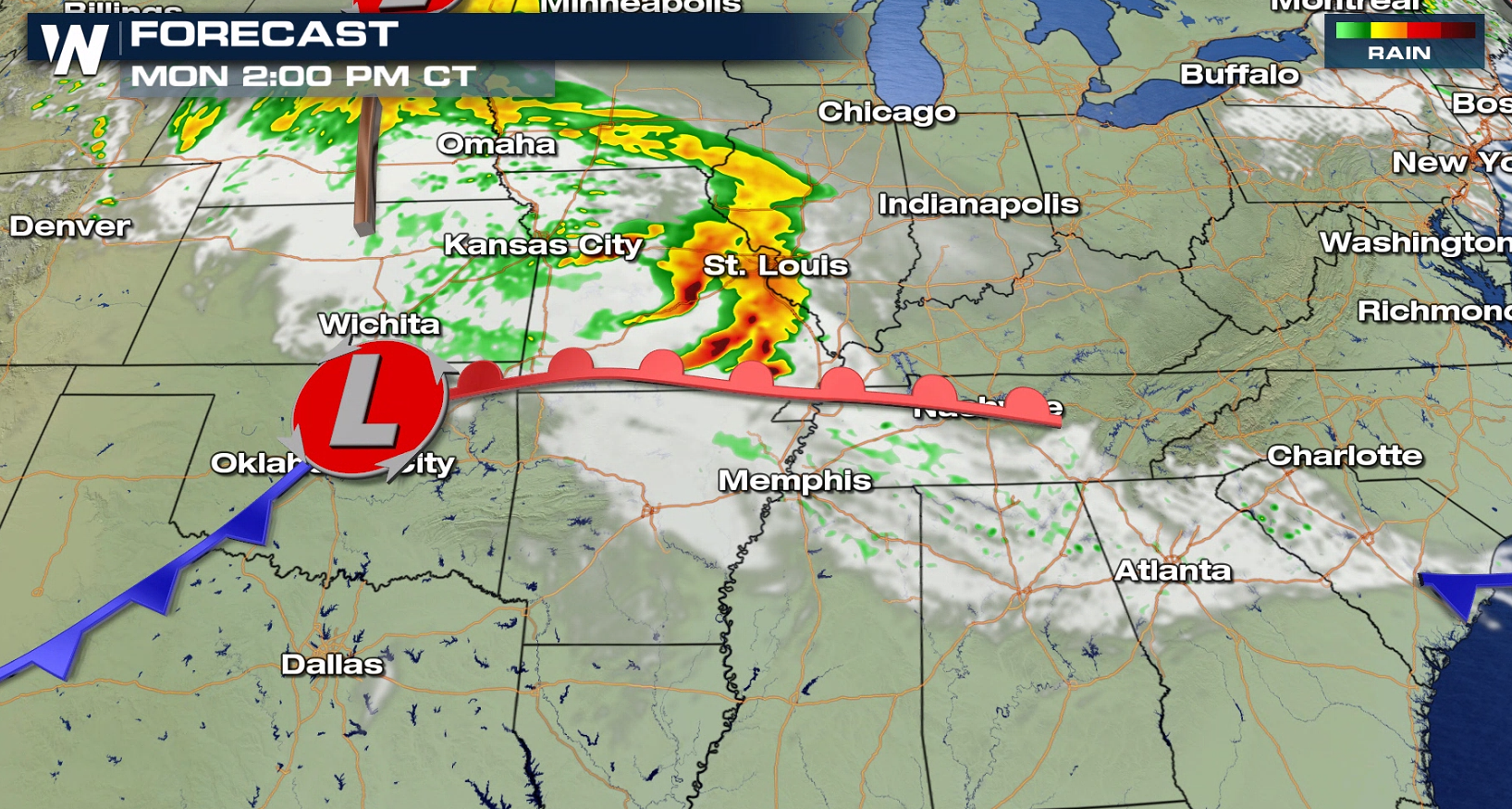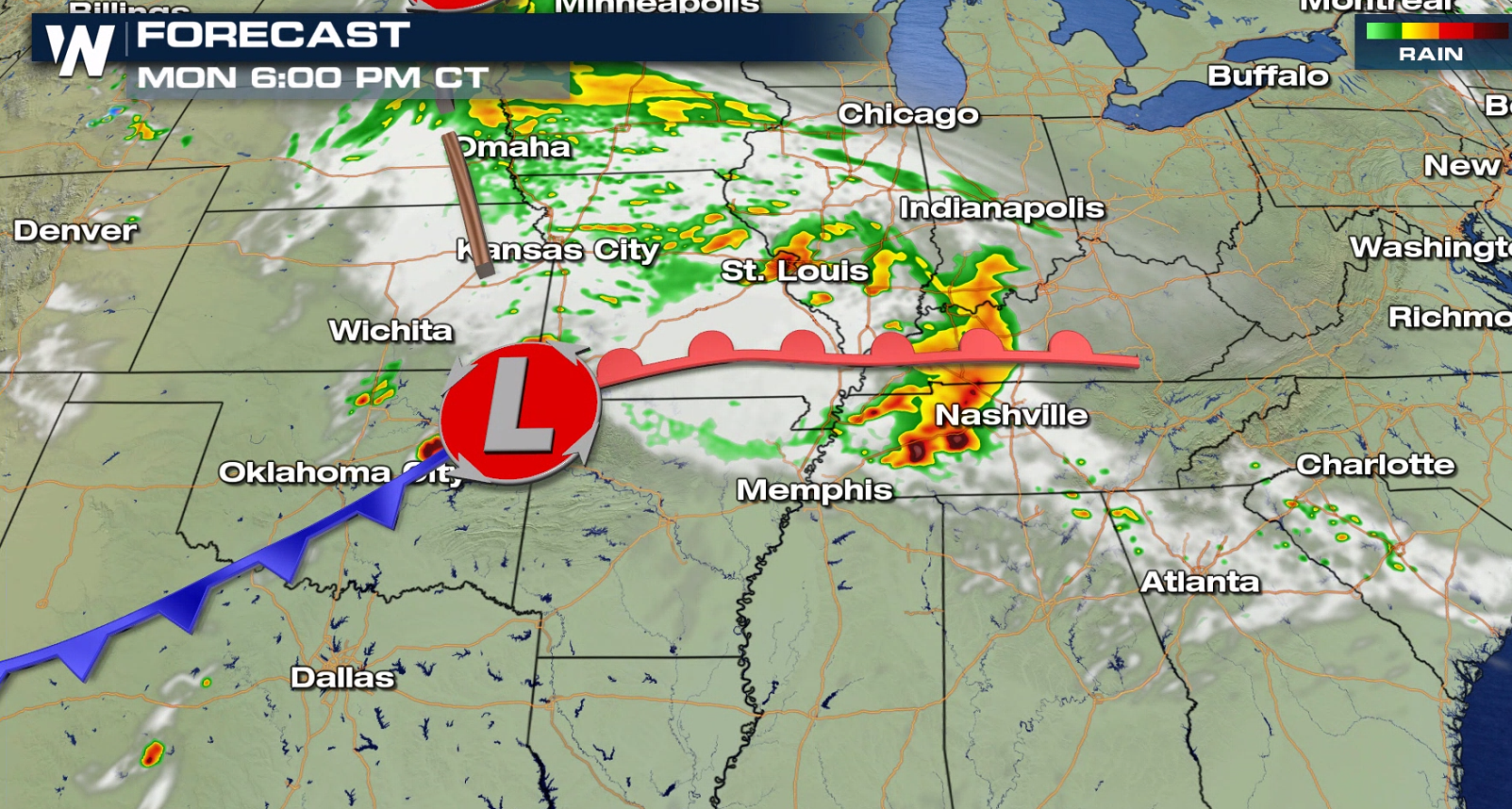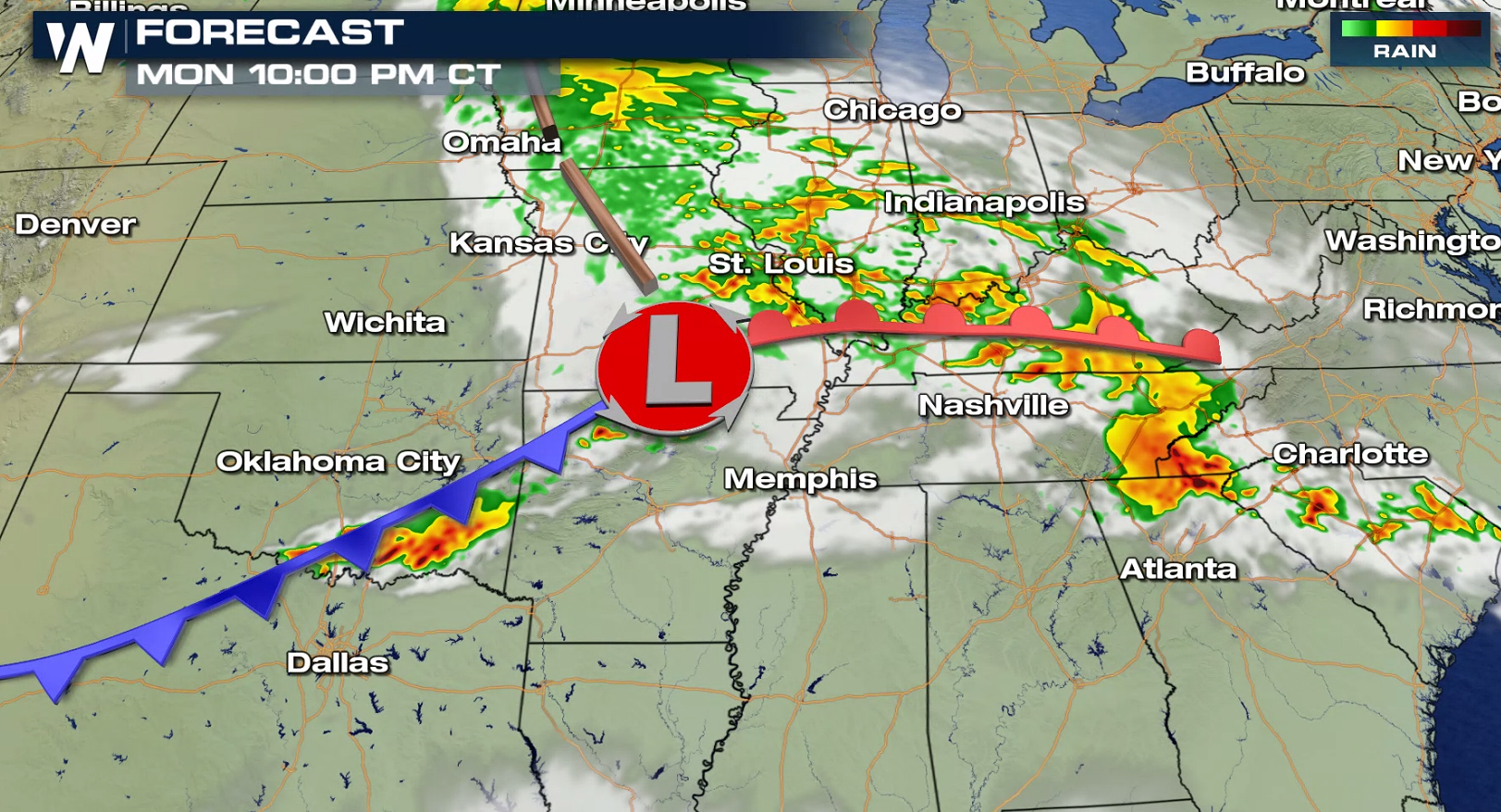 It has been an active start to the severe weather season, and this looks to only continue that trend. That said, some overall calmer weather looks to be in the picture later this week, and that could be part of a big late week cool down across the eastern half of the country. Of course, it is also May, and typically this is the busiest month of the year for severe weather. https://twitter.com/WeatherNation/status/1256705273194057728?s=20 Stay with WeatherNation for the latest on these dangerous storms and throughout severe weather season.