An area of low pressure is bringing blizzard conditions to the High Plains today and into Monday but it could also trigger severe storms across the south late Sunday.  A cold front pushing across the south divides two very different air masses. Ahead of the front, warm, moist air is surging into the south and Midwest. Behind the front, cold dry air pushes in.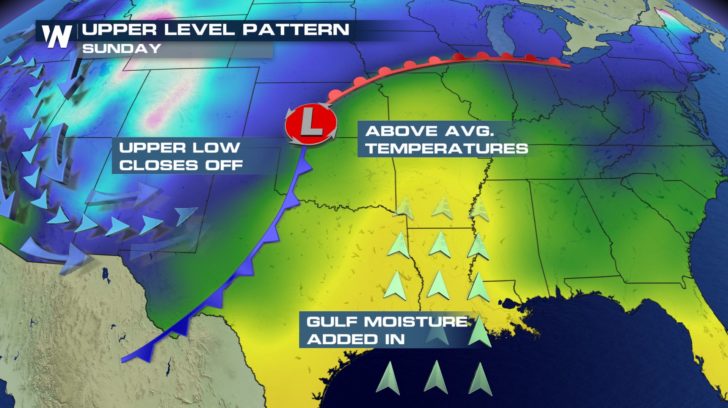 The collision of these air masses could spark off severe storms later this Sunday into the overnight hours. Marginal and Slight risks have been issues for severe storms across the south by the Storm Prediction Center.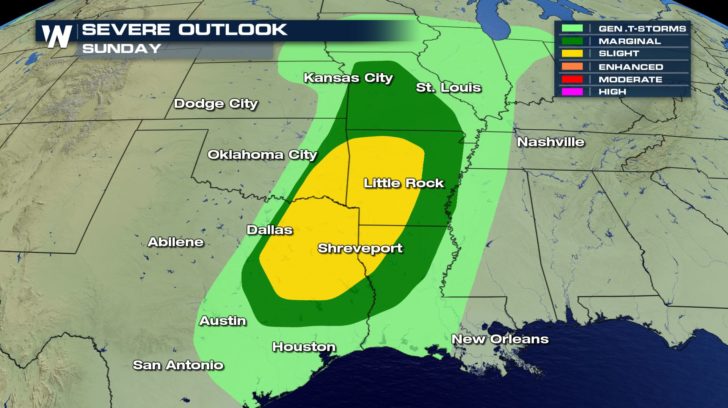 What are the main concerns with any severe storm that does form? Heavy rain and dangerous lightning will be a possibility along the front. Strong, damaging winds will be a possibility within any strong storm. These could lead to downed trees and power outages.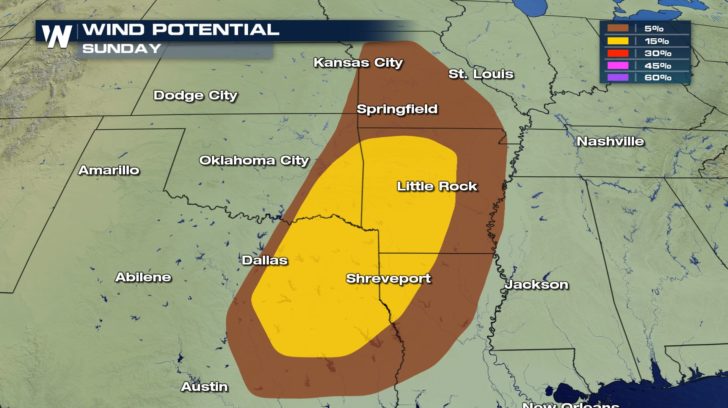 Since winds will be coming from different directions depending on the height in the atmosphere, a potential for a tornado is also present.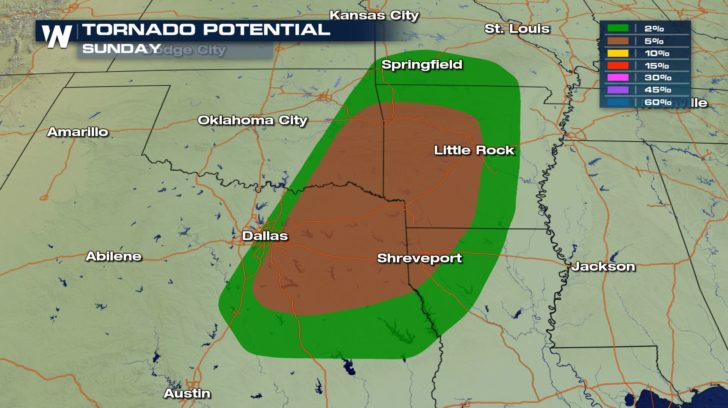 The front will start to push into eastern Texas this evening a more linear line of storms will develop.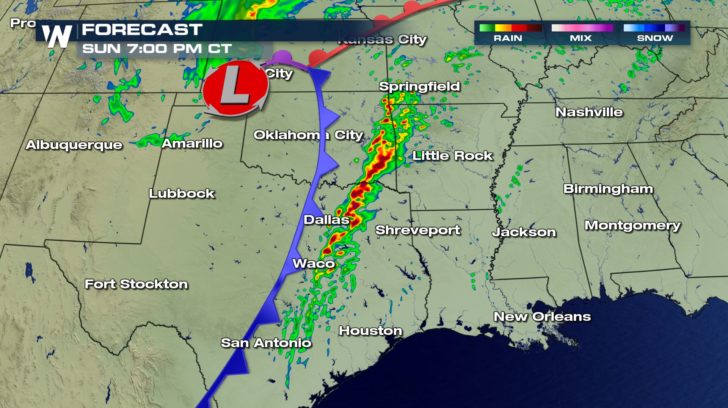 Even though the sun will be down, the line will potentially strengthen into the evening as it moves toward the Mississippi.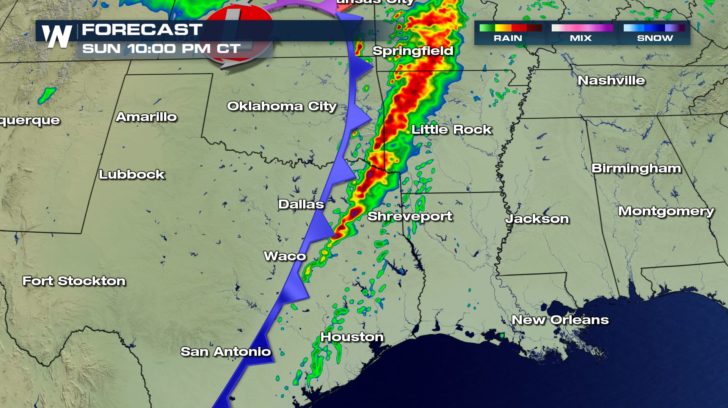 The potential for strong storms continues into the early morning hours on Monday.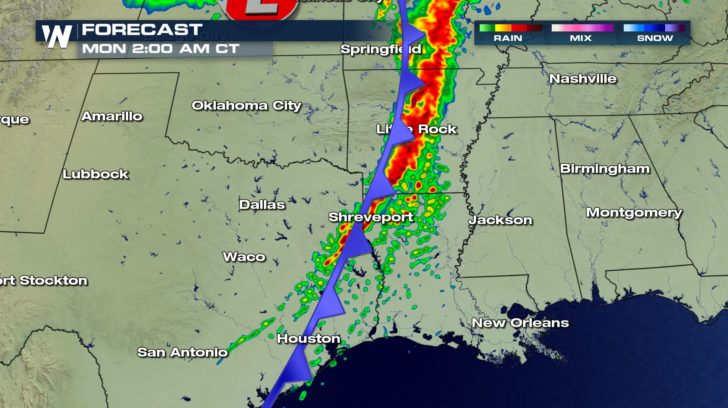 While the front will weaken Monday, there is still a chance for an isolated strong to severe storm tomorrow.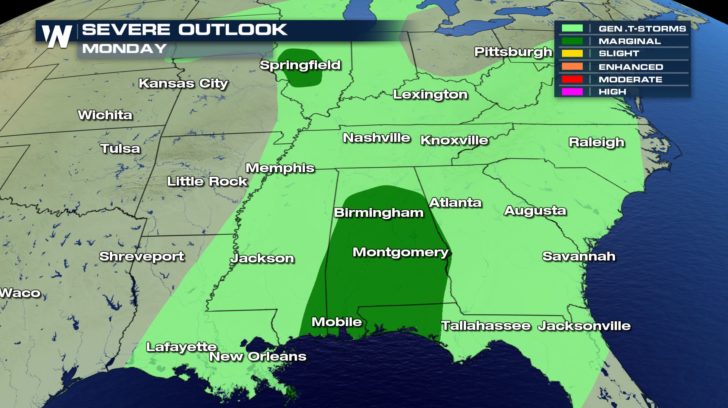 Be sure to have alerts turned on for your phone and your phone turned on loud. For WeatherNation, Meteorologist Kate Mantych.