Unsettled weather is expected in the northern tier of the nation again today (Wednesday). The threat for severe weather will be once again in the Upper Midwest of North Dakota and Minnesota, where temperatures will be able to warm up and instability is able to build. Damaging winds and large hail as the primary weather threats.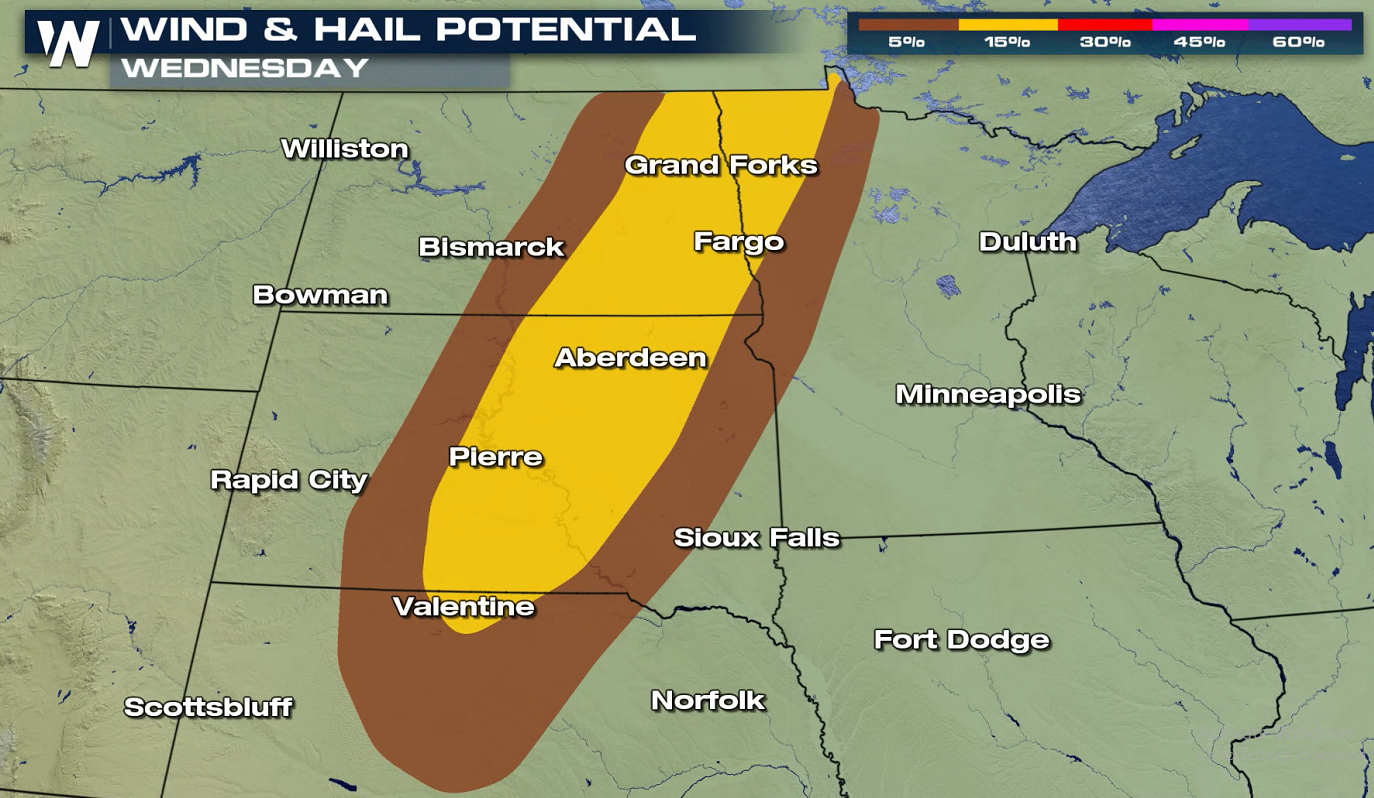 Strong wind gusts, greater than 58 mph, and large hail, greater than the size of quarters, are possible this evening (Wednesday) into early Thursday morning. As a warm front moves northward, heat and humidity will build over the region. Strong jet stream energy from the Northwest will slide into the area, igniting thunderstorm development.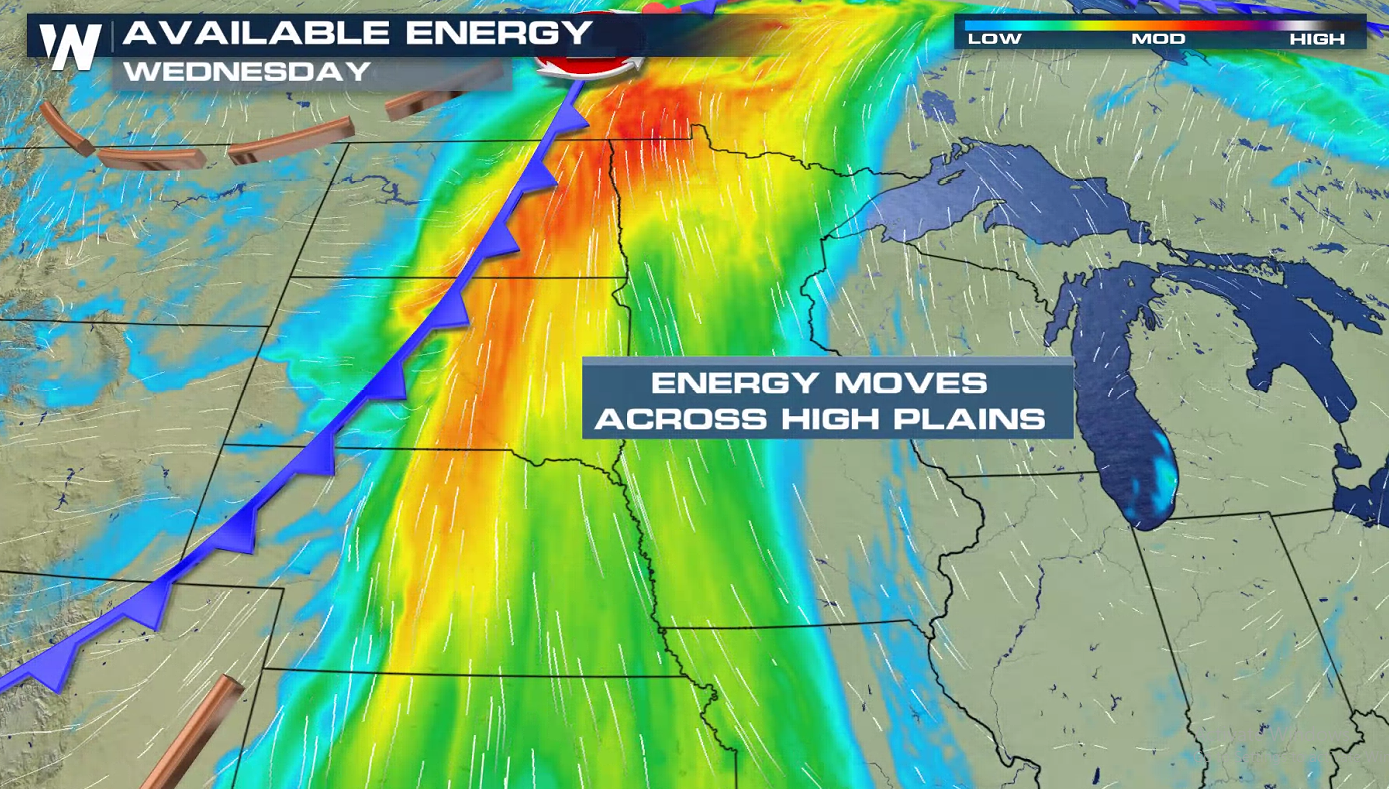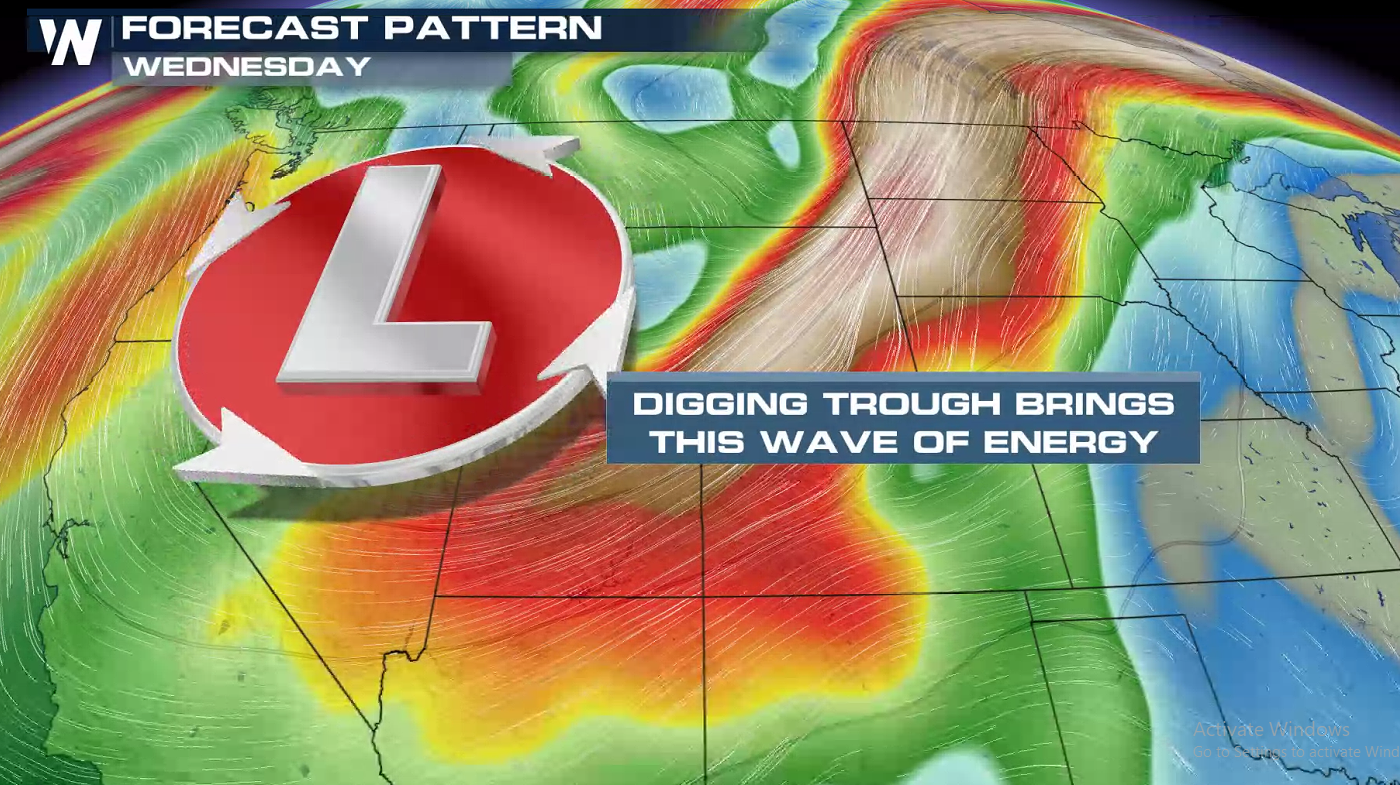 The forecast snapshots below show where and when storms will likely form and move today (Wednesday). Storms will form and be most active ahead of a low pressure center and cold front. A cap in the atmosphere, associated with warm temperatures aloft, will put a lid on most storm development until the evening. Storms will continue into the overnight, aided by the jet stream energy mentioned above.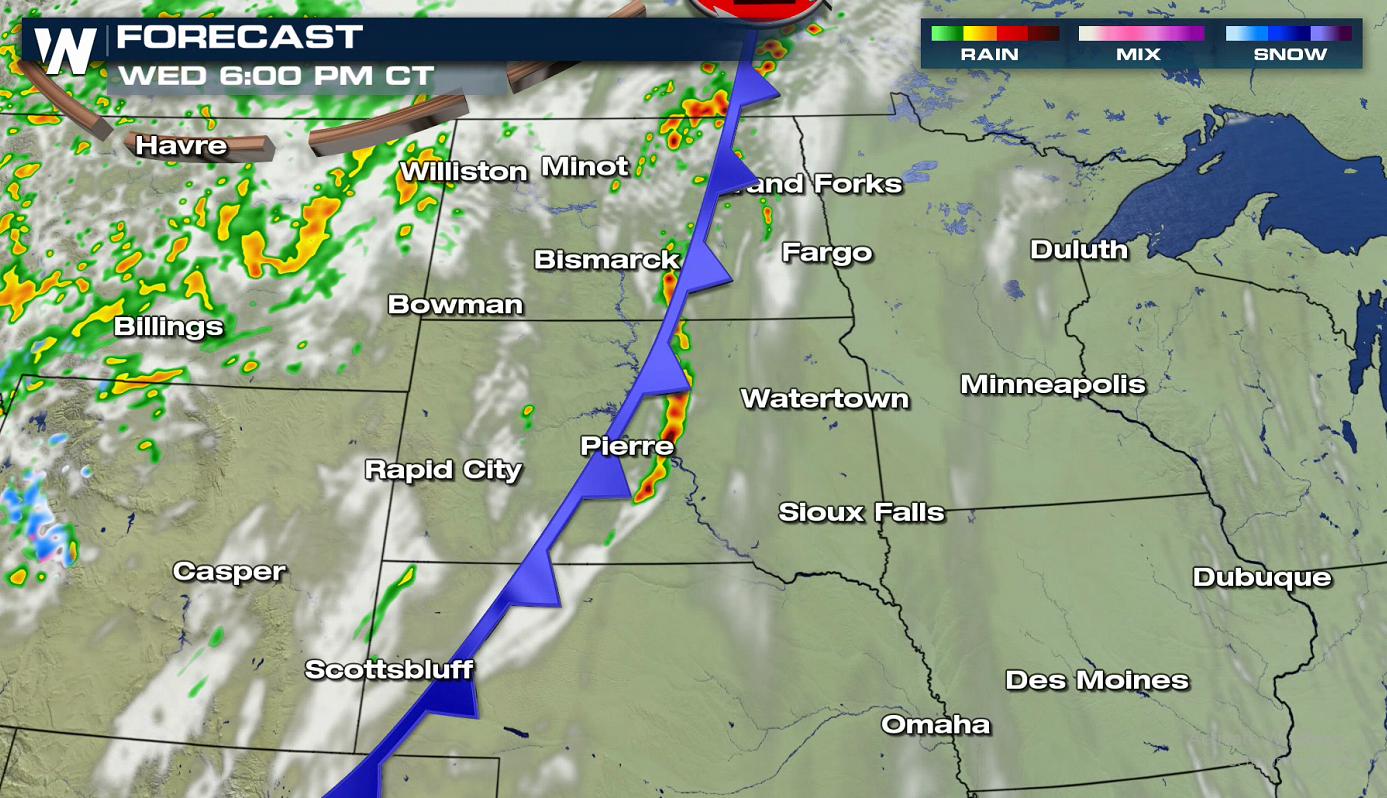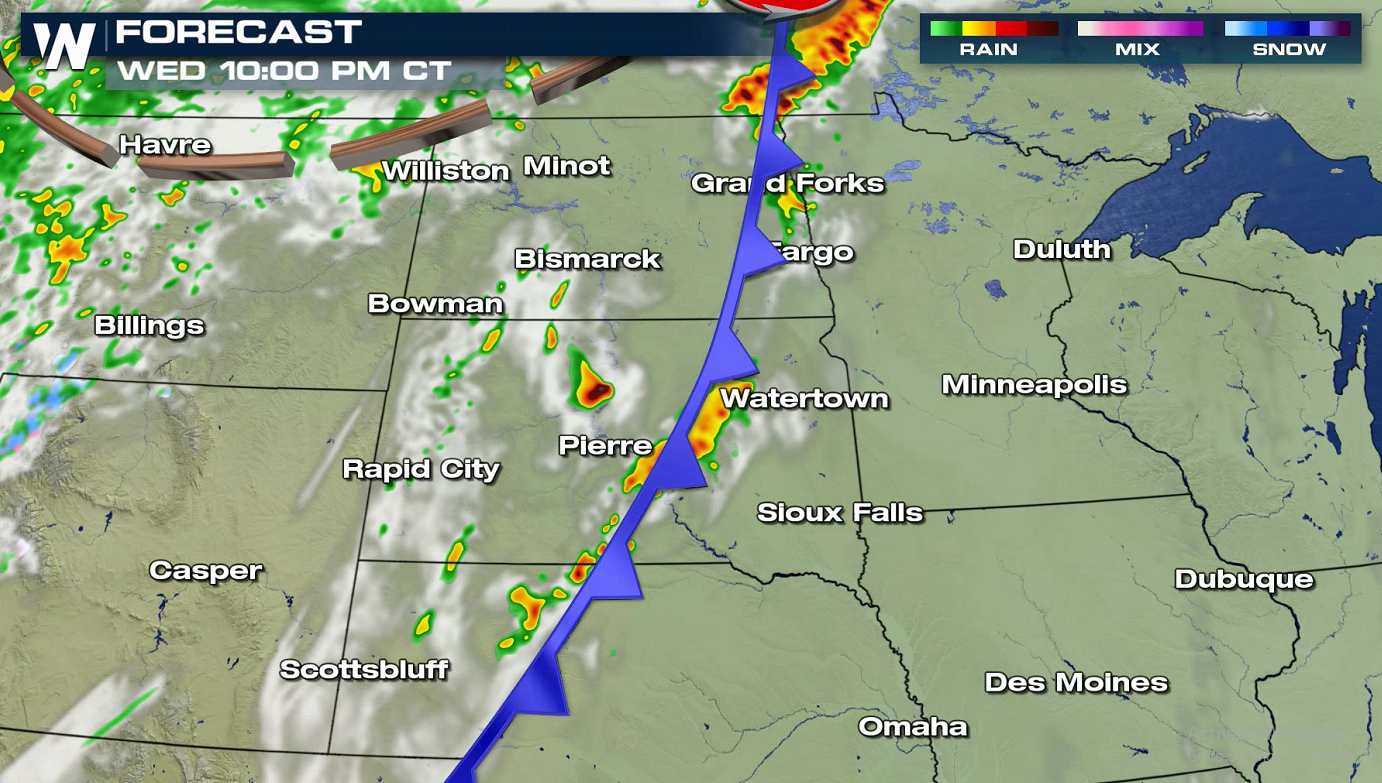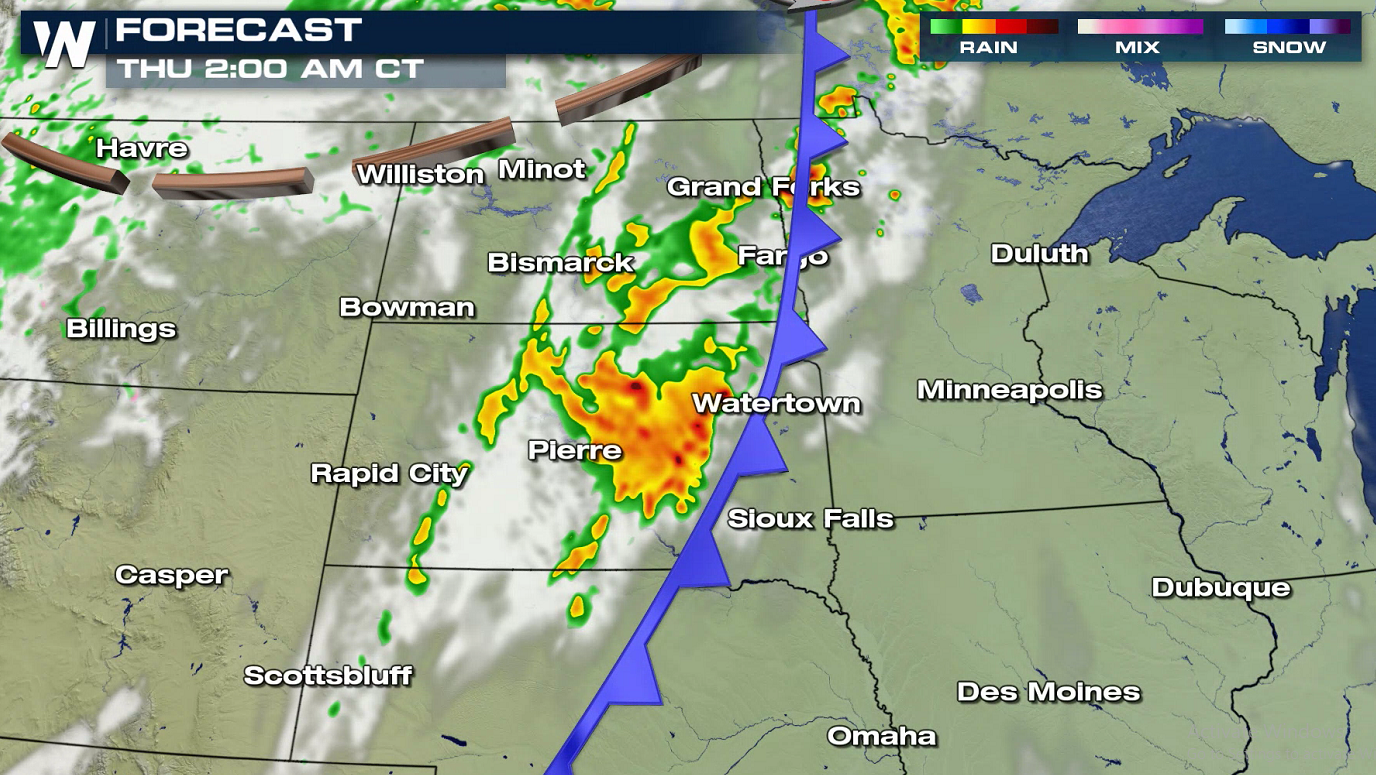 If you are in the risk areas, check back with WeatherNation for updated forecasts and alerts on-air and online.