Scattered severe storms across several states will be in the forecast today.  Large hail, damaging winds and tornadoes will all be possible.  Here is the very latest.
Severe Outlook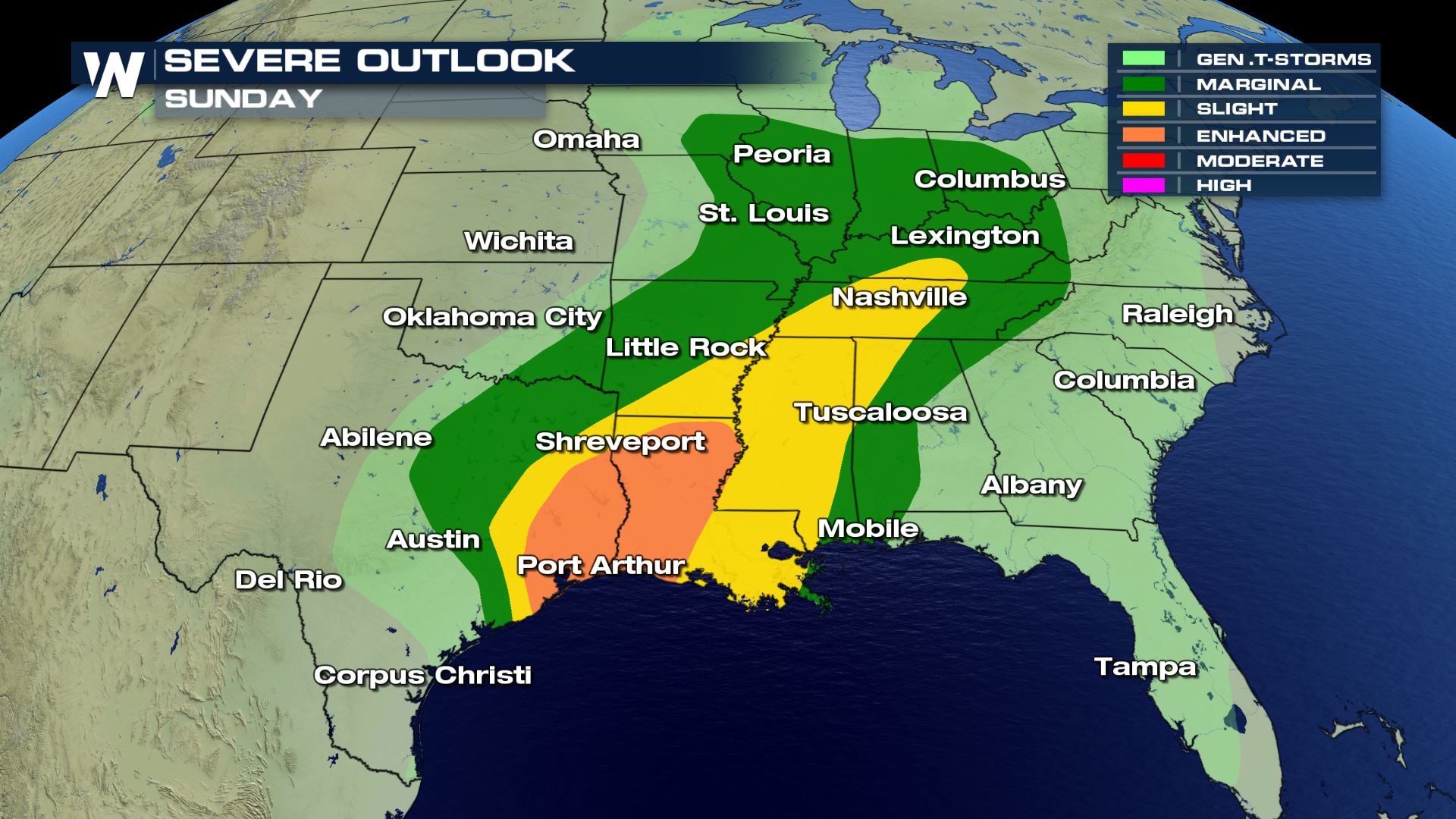 Scattered severe storms are possible from the Ohio Valley all the way down into eastern Texas.  Frequent lightning, large hail, damaging winds and tornadoes will be possible in all these areas.  You will want to be weather alert all day for the risk of severe storms.
Severe Risks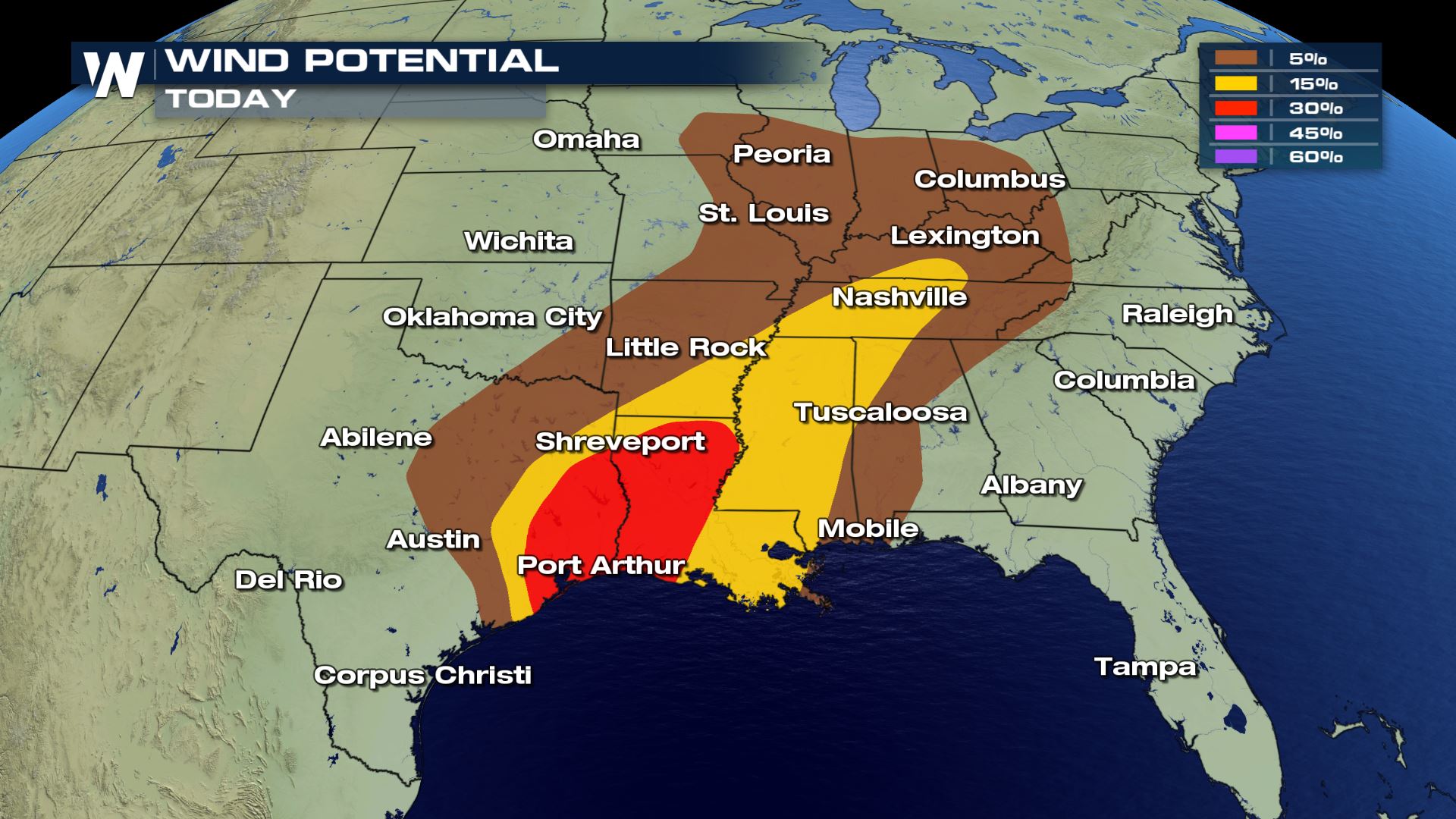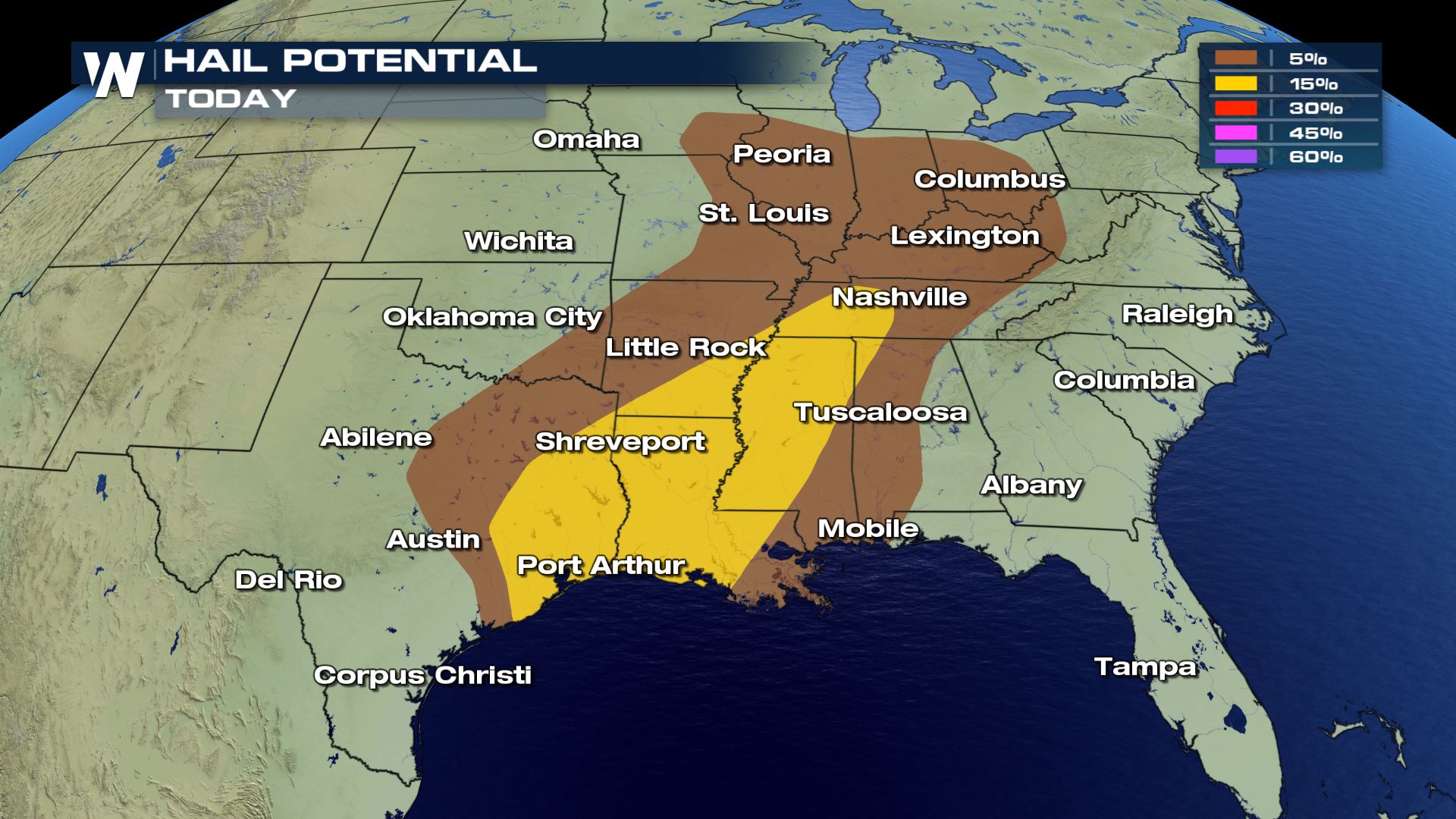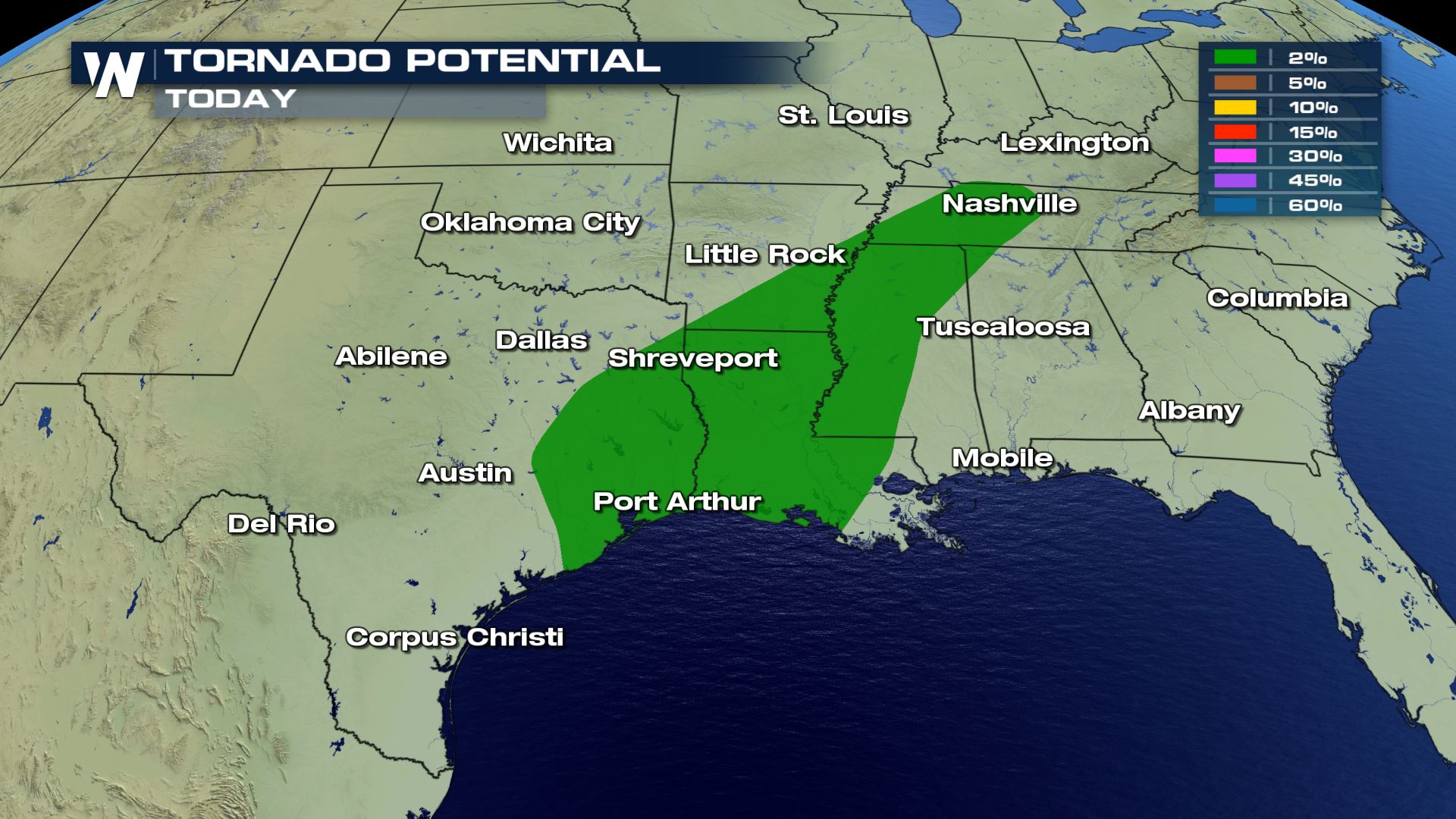 Anywhere from Southern Illinois to the Gulf Coast, tornadoes, large hail and damaging winds are in the forecast.  This will be important to remember with it being the weekend and so many outdoor activities going on so please be safe.
Forecast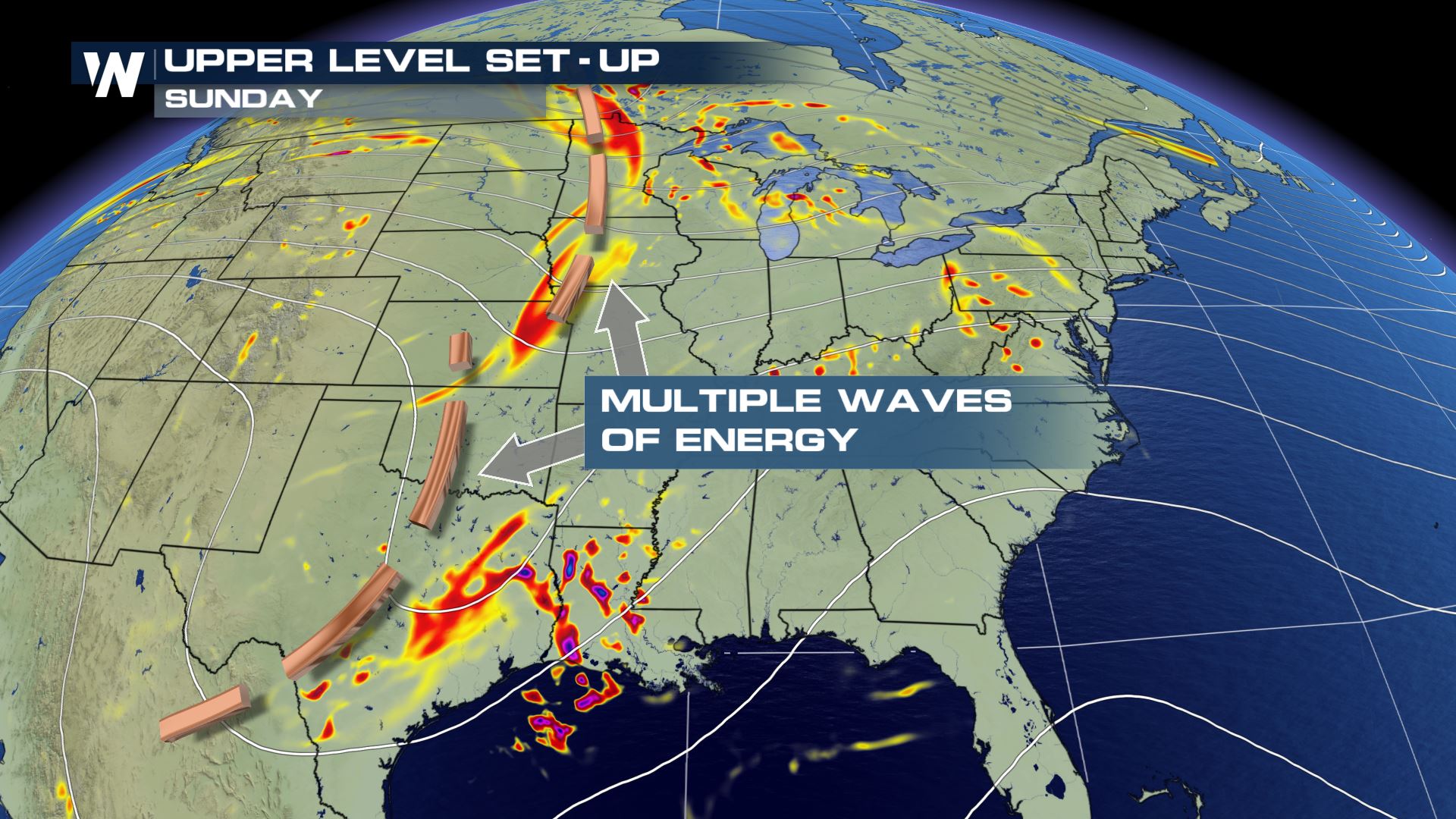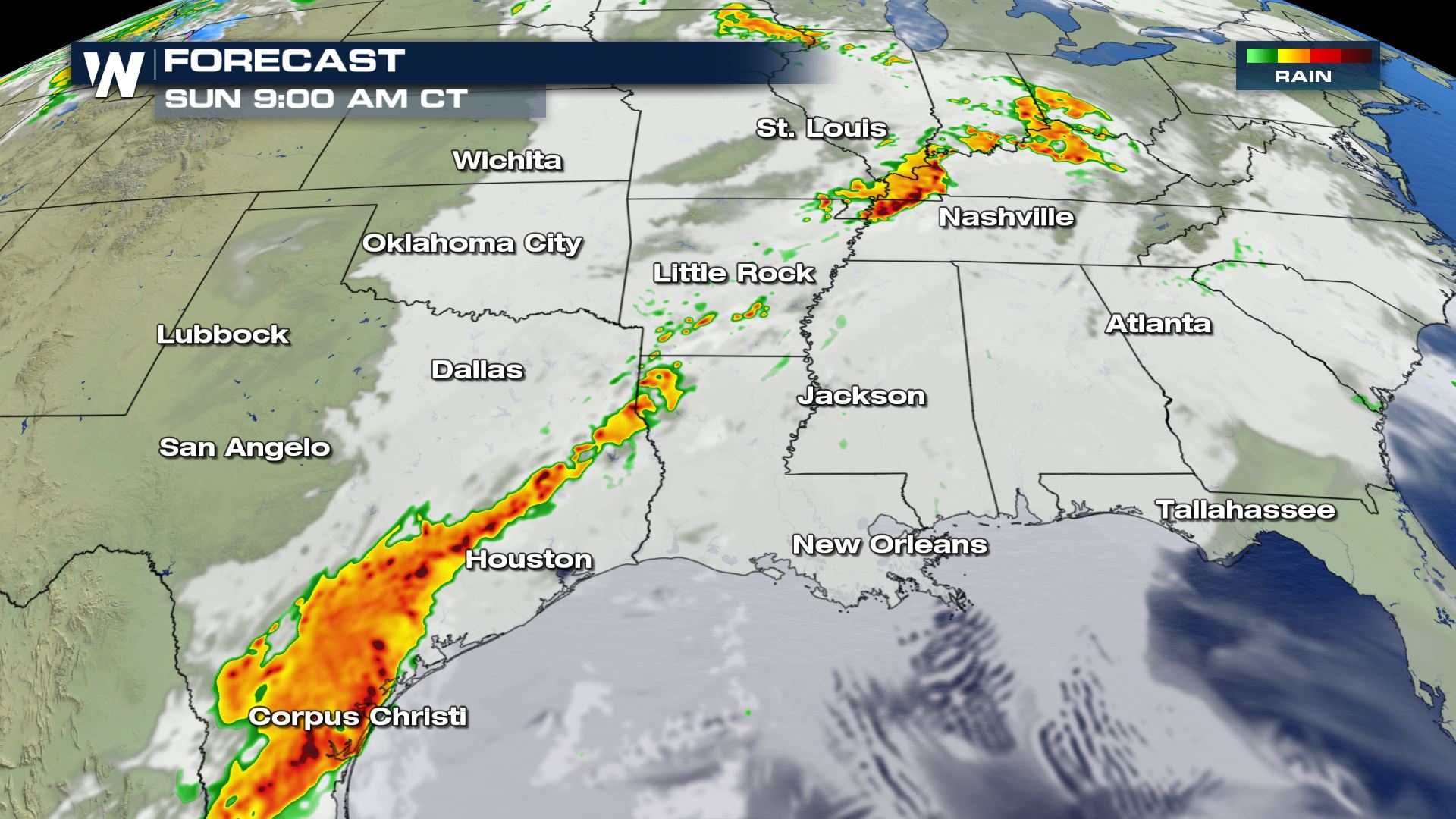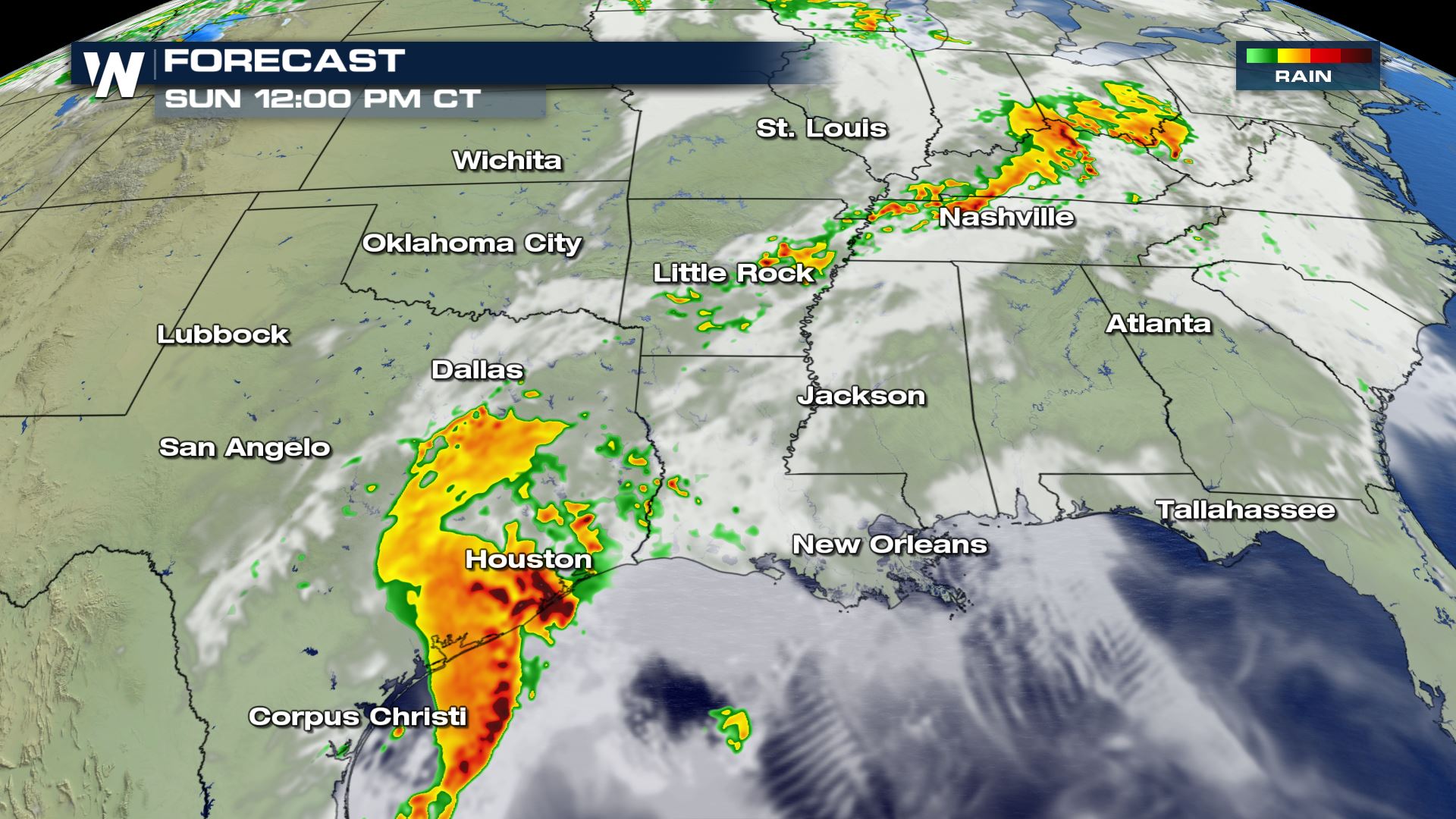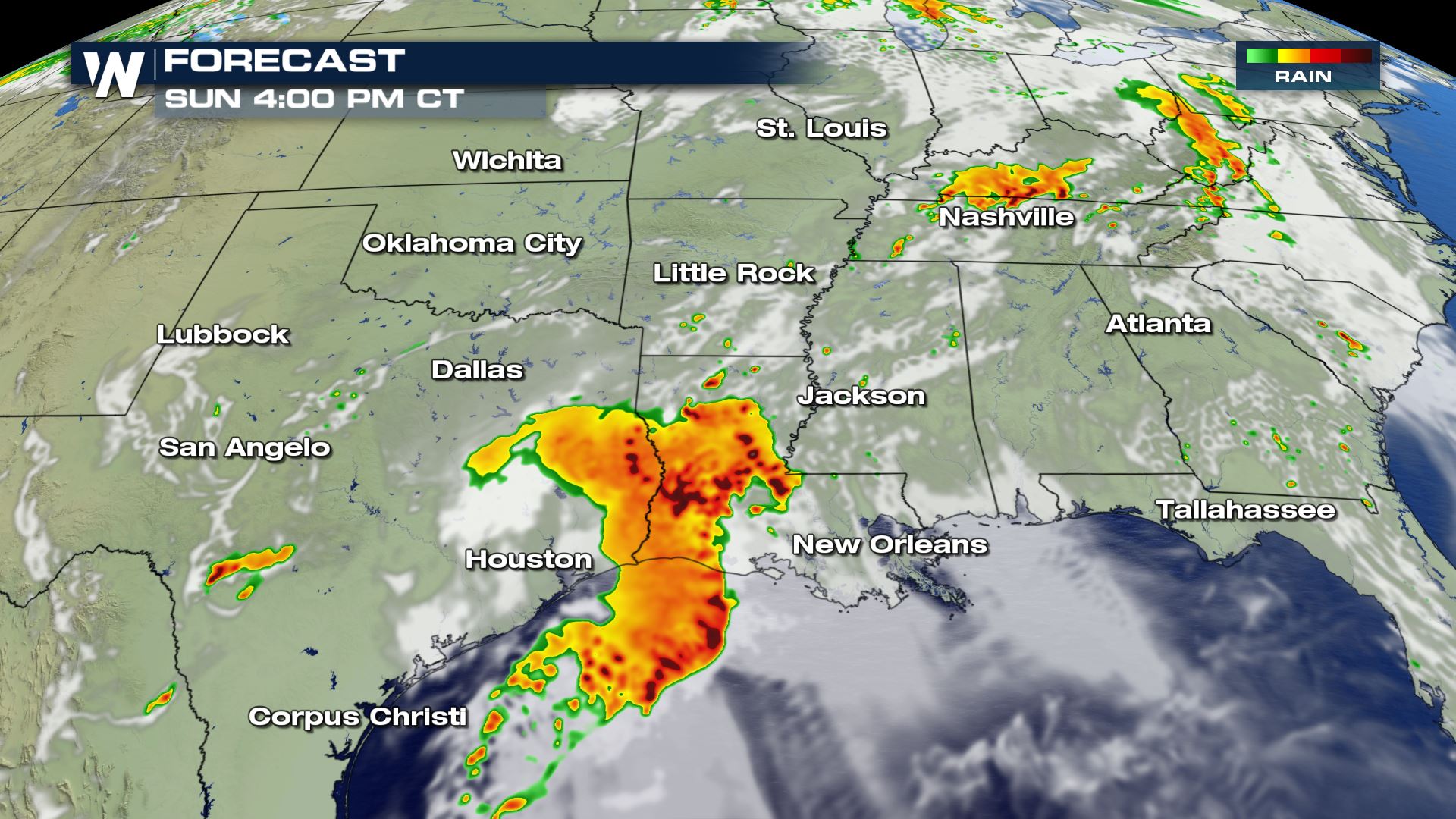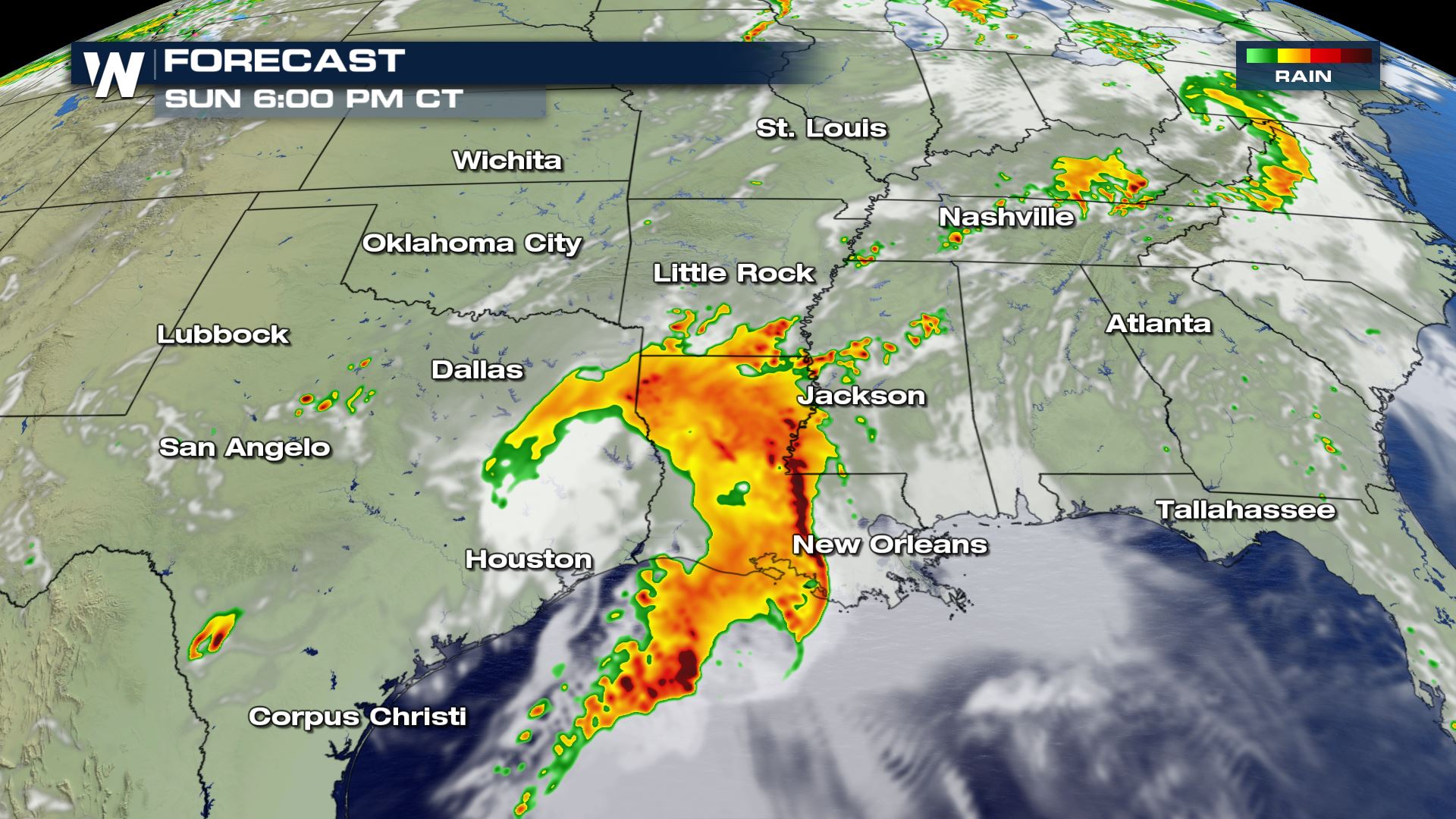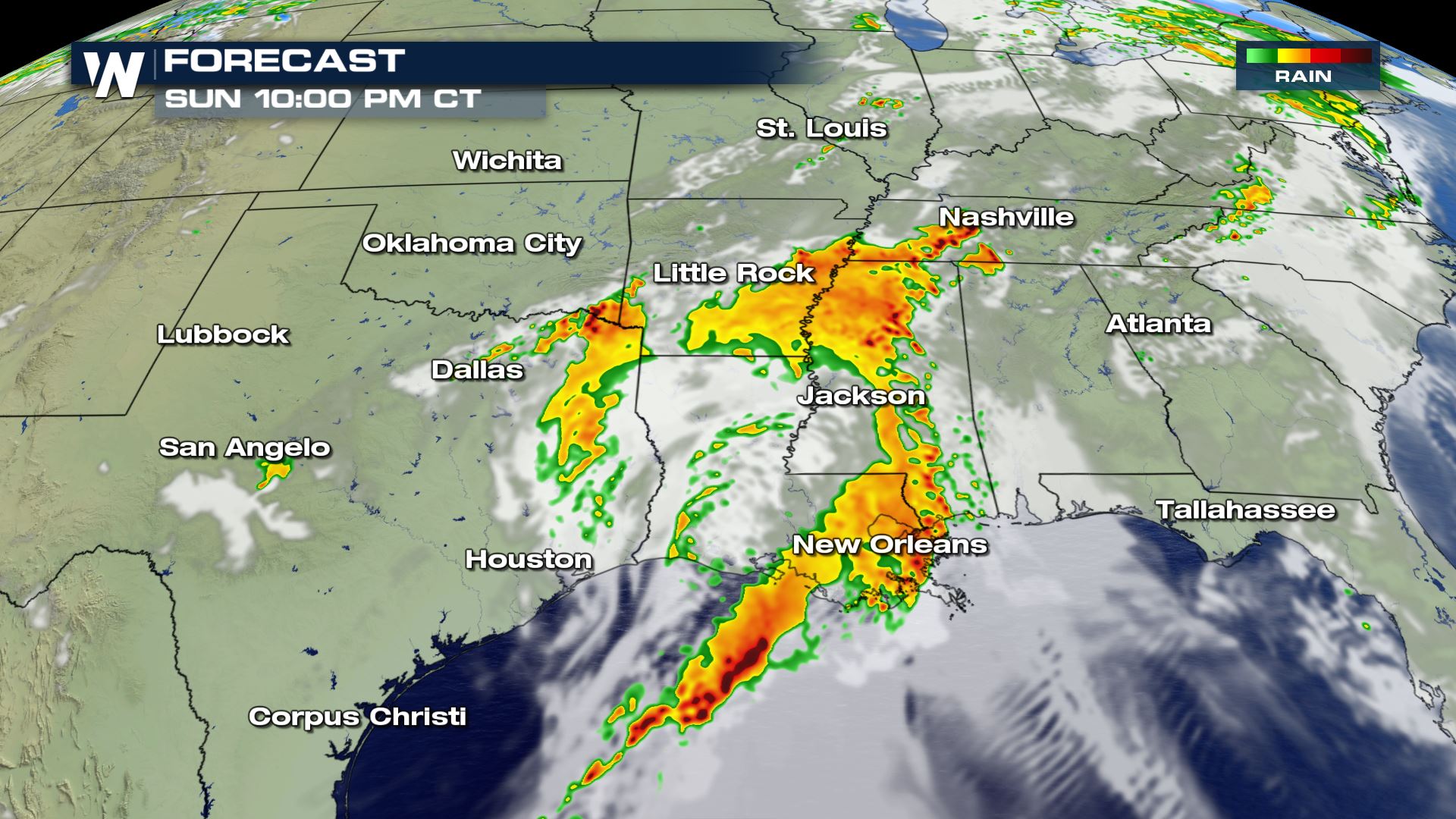 The timing for today's storms will be all morning and afternoon.  Som storms will linger thought the evening hours as well.  Keep checking with WeatherNation for more updates!