After a busy weekend for severe storms across the country, another round of strong-to-severe thunderstorms will cover a wide swath of the Midwest and South to start this week. The
Storm Prediction Center (SPC)
has issued a moderate risk for severe storms in Eastern Oklahoma and extreme Northeast Texas today (Tuesday). An enhanced risk stretches from Missouri south through the ArkLaTex. A slight risk is now also in place for a wide swath from the Upper Midwest through most of the Plains  to the Gulf of Mexico. An moderate risk is a level four on a zero-to-five scale in terms of the possibility for severe weather. An enhanced risk is level three, slight risk is a level two, and a marginal risk is a level one on the same scale. While damaging winds are expected to be the primary threat with Tuesday's storms, large hail and tornadoes are possible as well.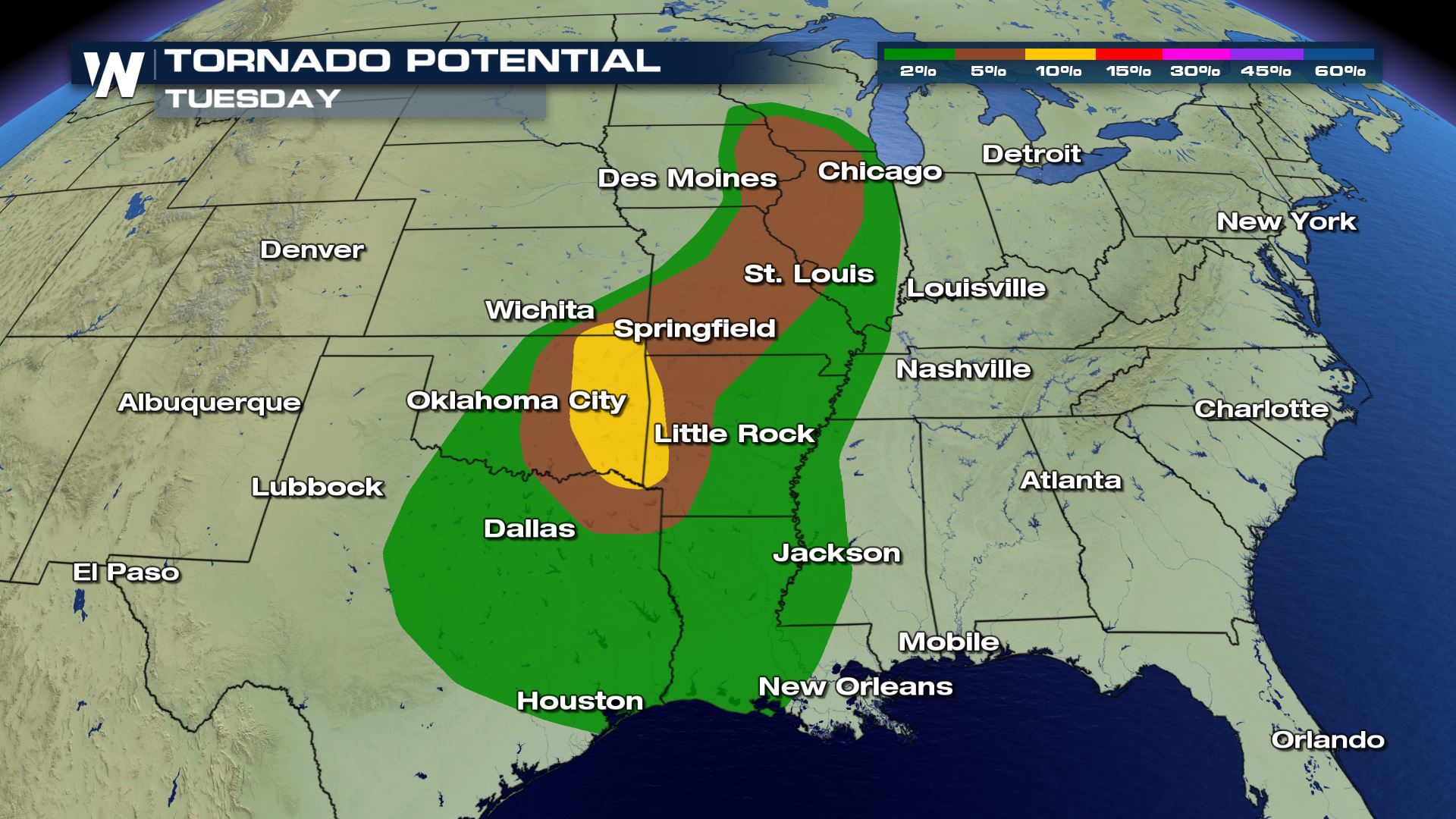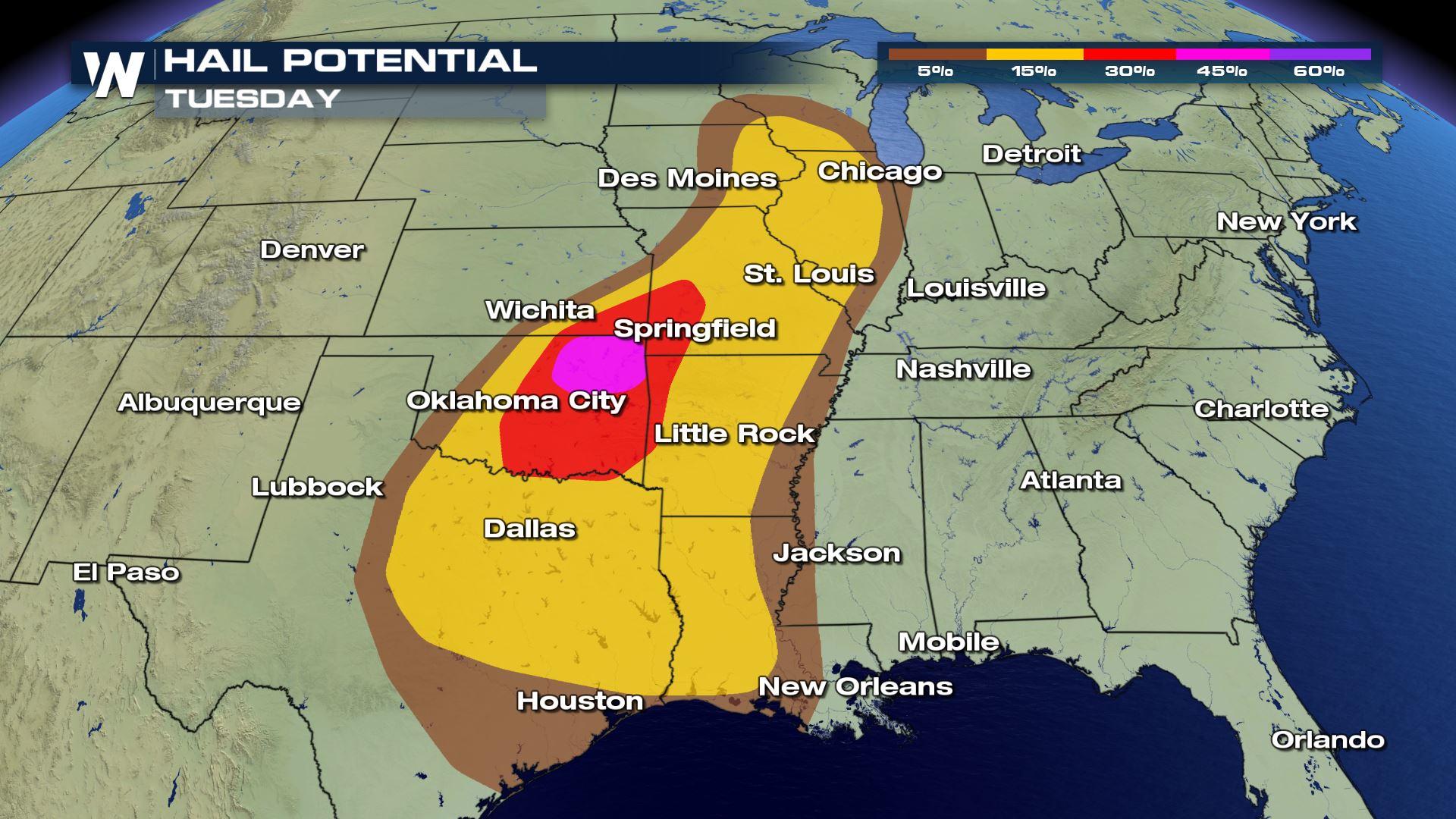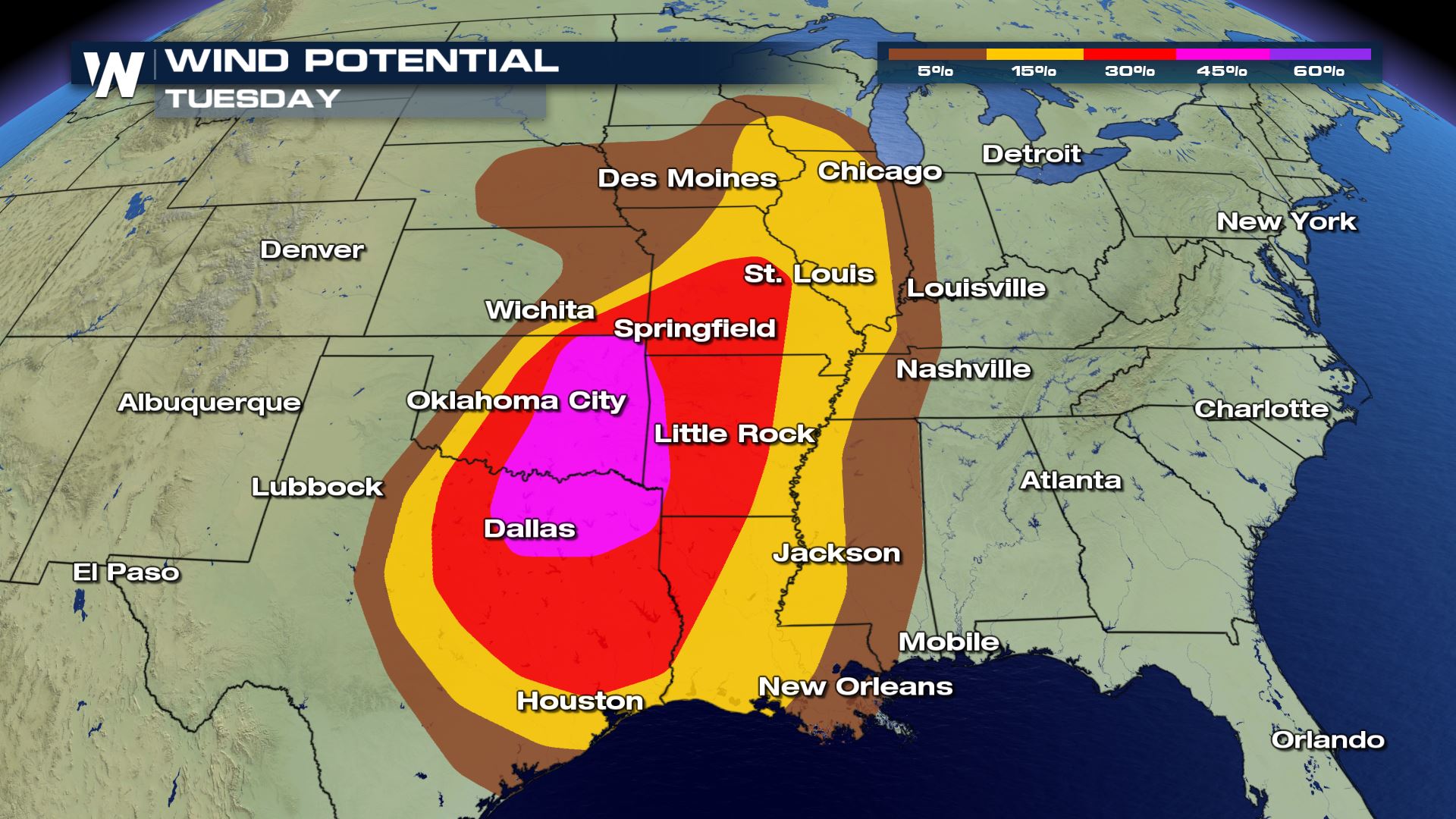 As a strong trough of low pressure peaks in intensity, and heat & humidity maximize across the South, shower and storm chances will increase in the afternoon (Tuesday). All modes of severe weather possible are possible: tornadoes, damaging winds and large hail.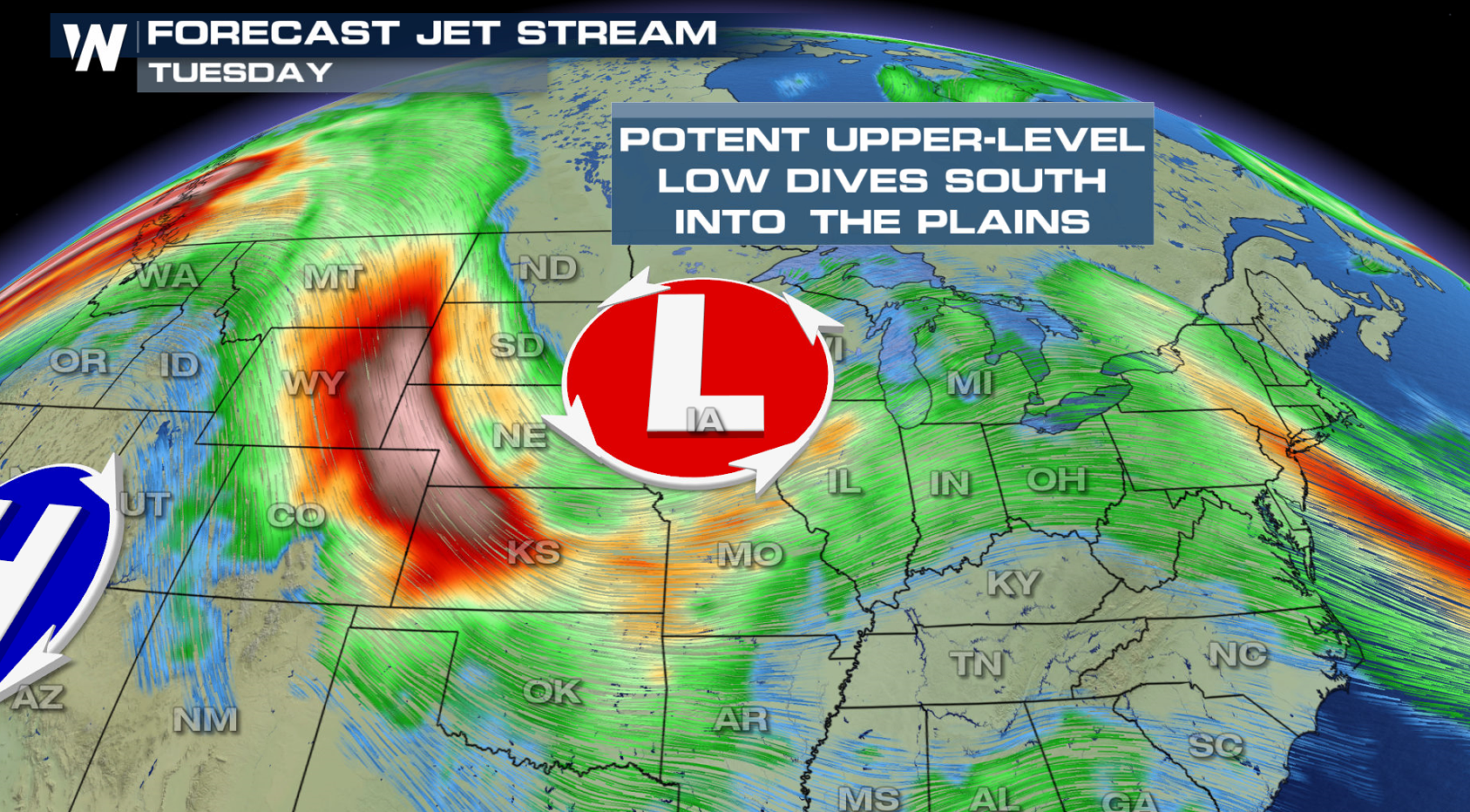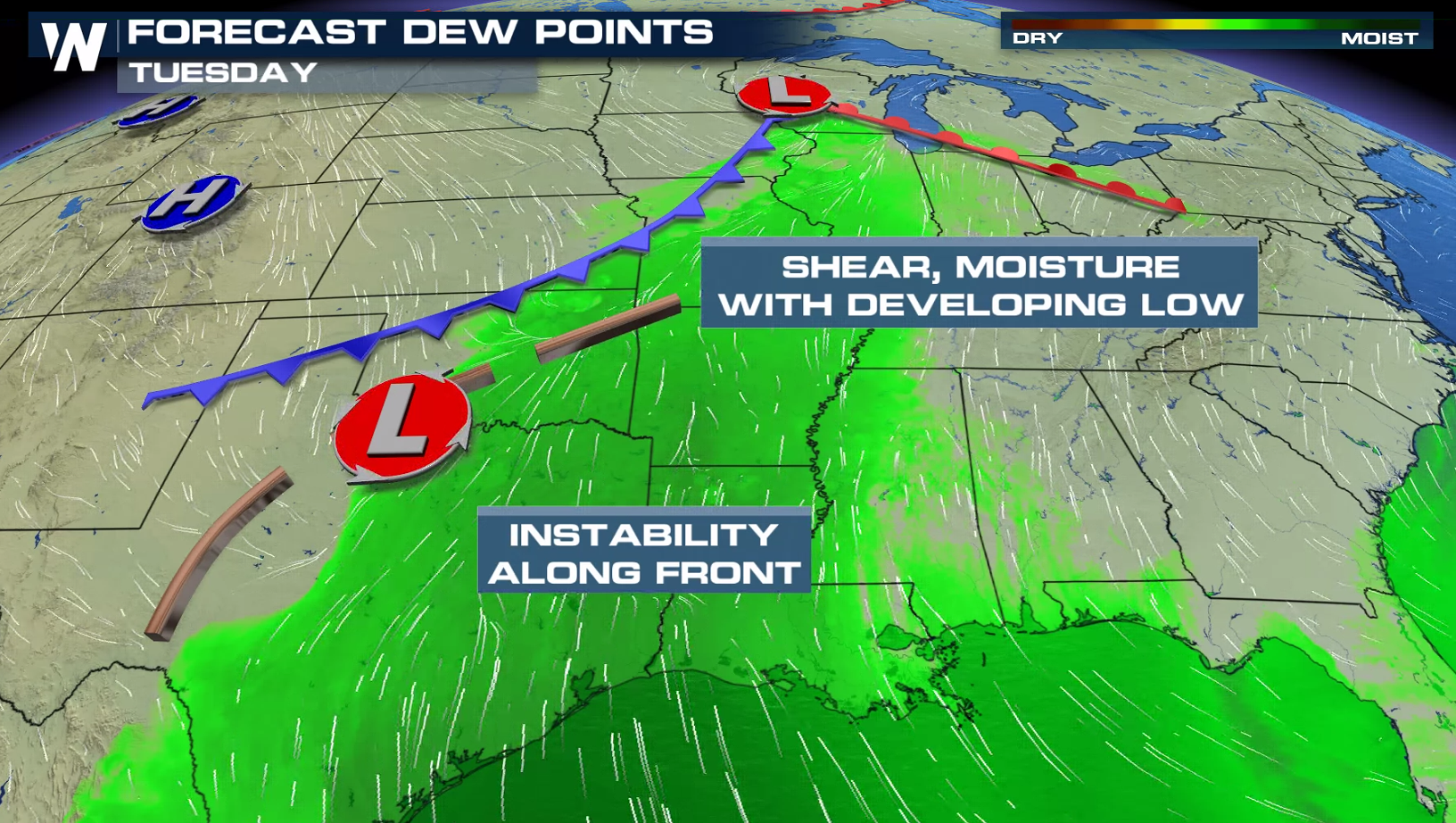 Storms will likely fire first in the Upper Midwest, close to the low pressure center. Development will continue into the afternoon and evening, extending further south to the ArkLaTex. Large hail and a few tornadoes are the severe threats initially. Later tonight (Tuesday night), damaging winds will then be the chief concern as storms follow along the cold front into the Mid-South and the Ohio River Valley.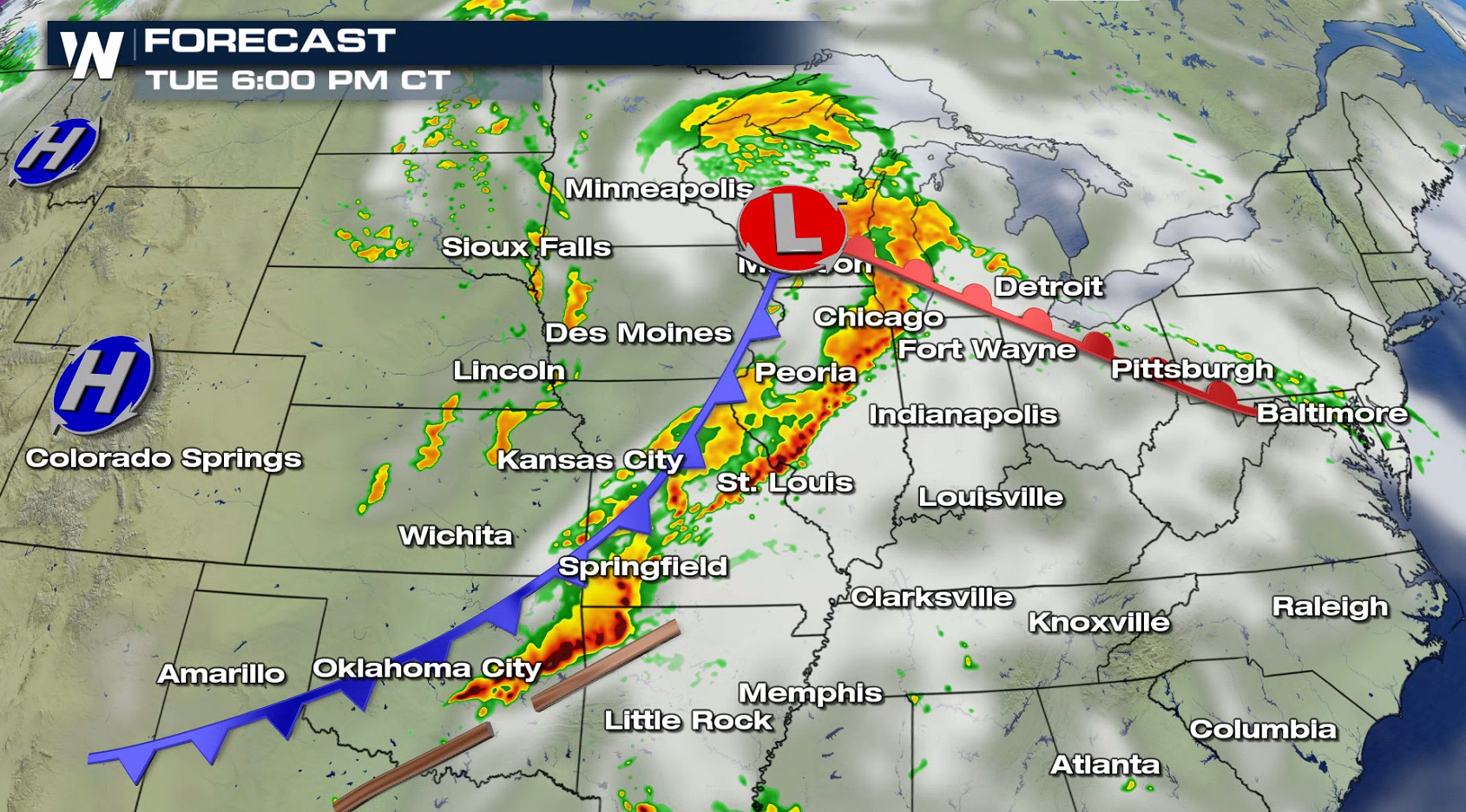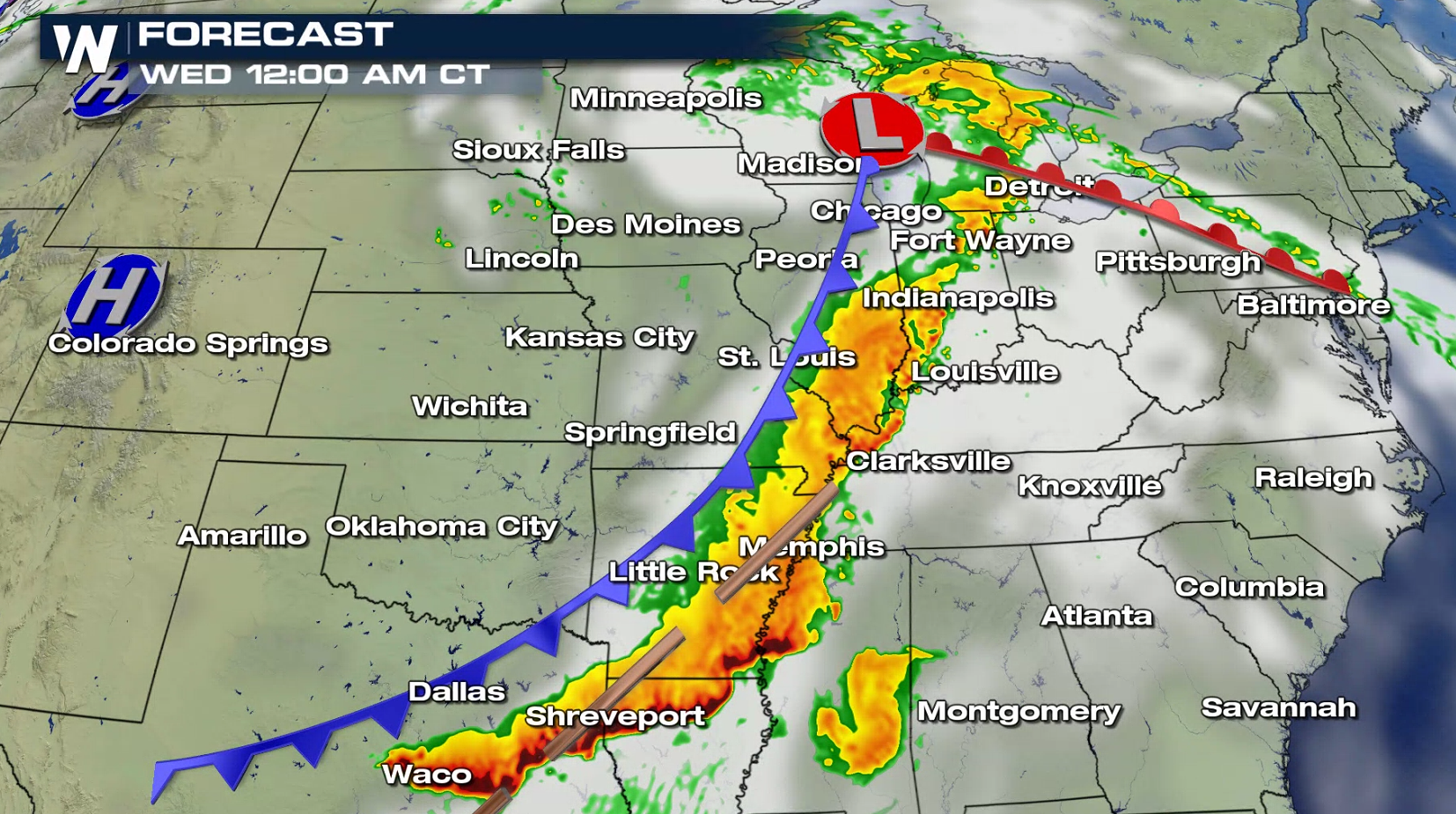 As always, stay with WeatherNation for the very latest on the threat for severe weather.