There is a risk for severe thunderstorms today (Wednesday) across most of the Southern Plains. The risk extends from near Kansas City to the Mexican border. An enhanced risk includes ares from Oklahoma City southward through the Red River to near San Angelo and Lubbock.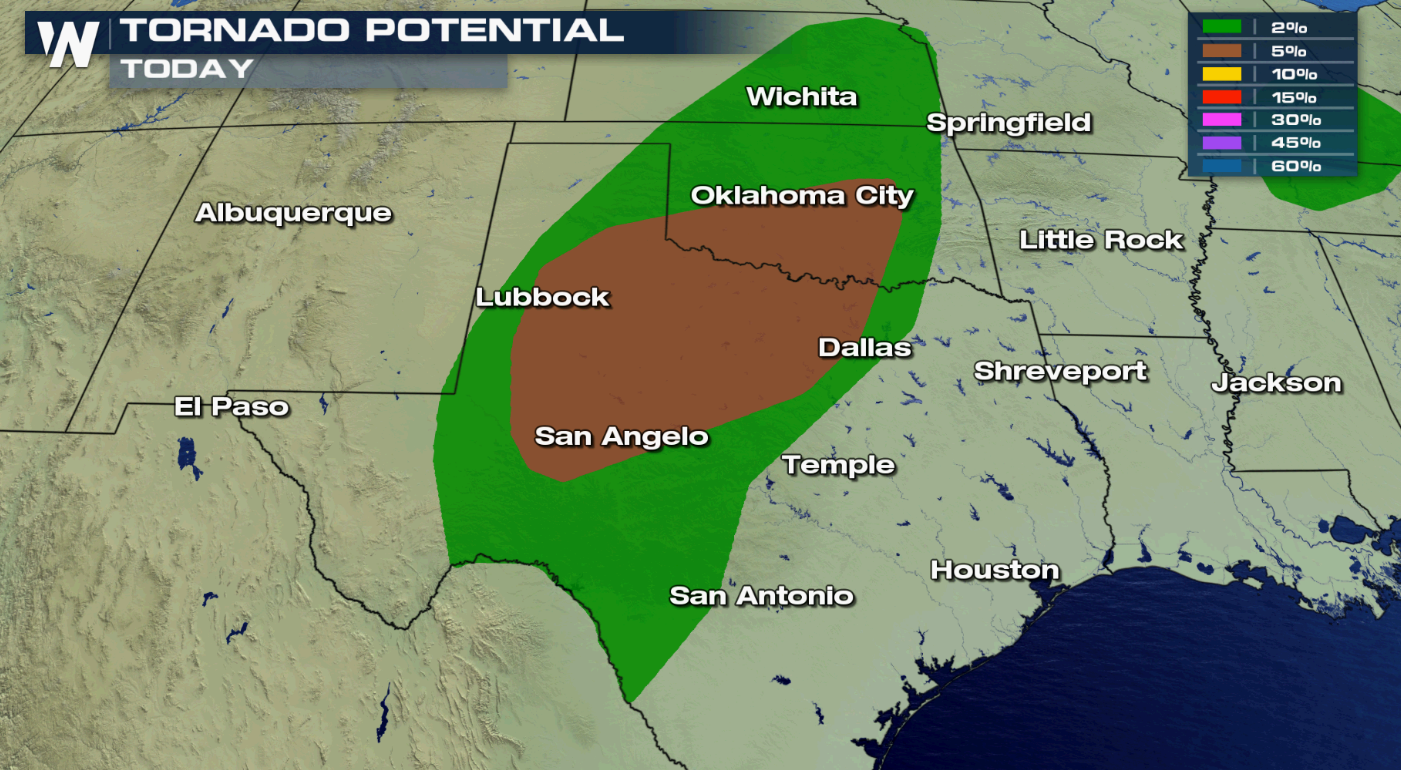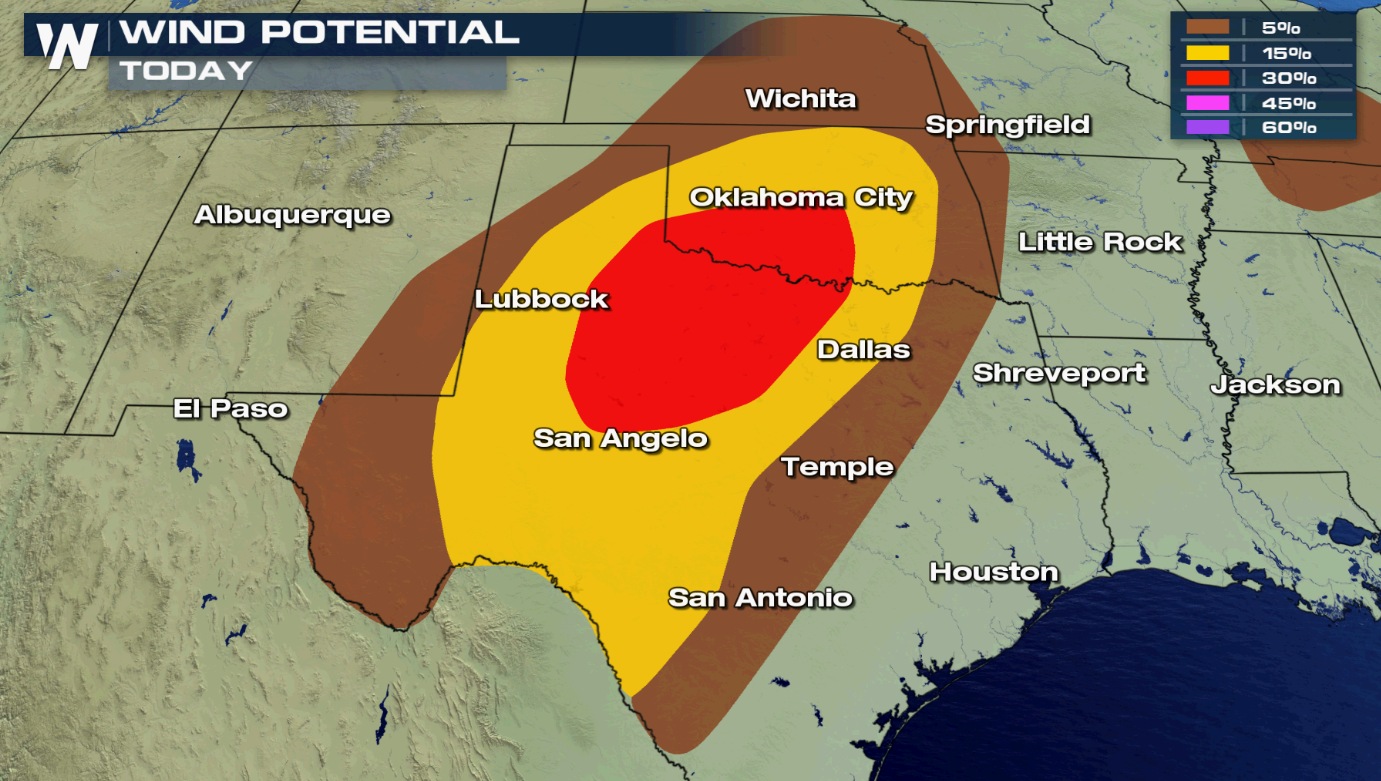 A rich flow of high humidity from the Gulf of Mexico is pushing across the region, ahead of a dryline. With temperatures climbing throughout the day, instability will increase, aiding in severe thunderstorm development.  Multiple episodes and areas of severe thunderstorms are possible into the night (Wednesday).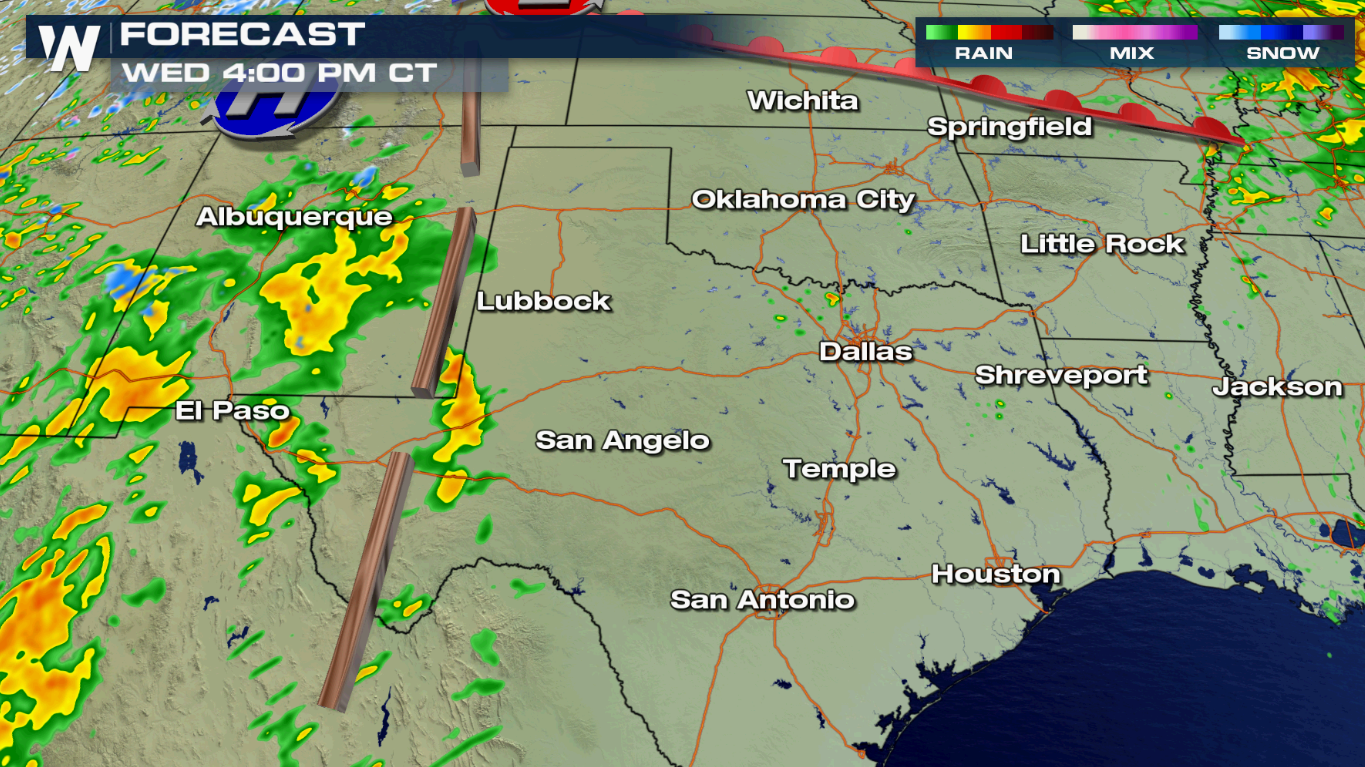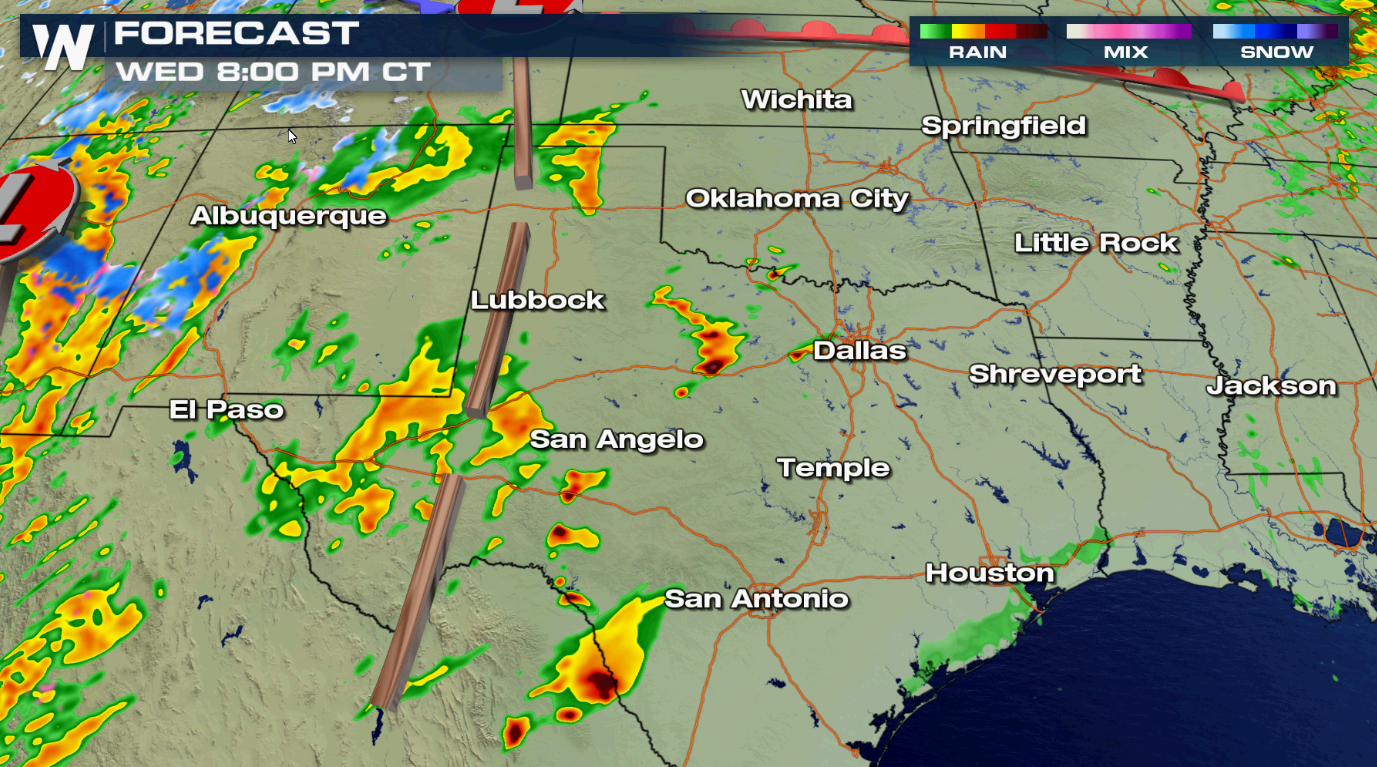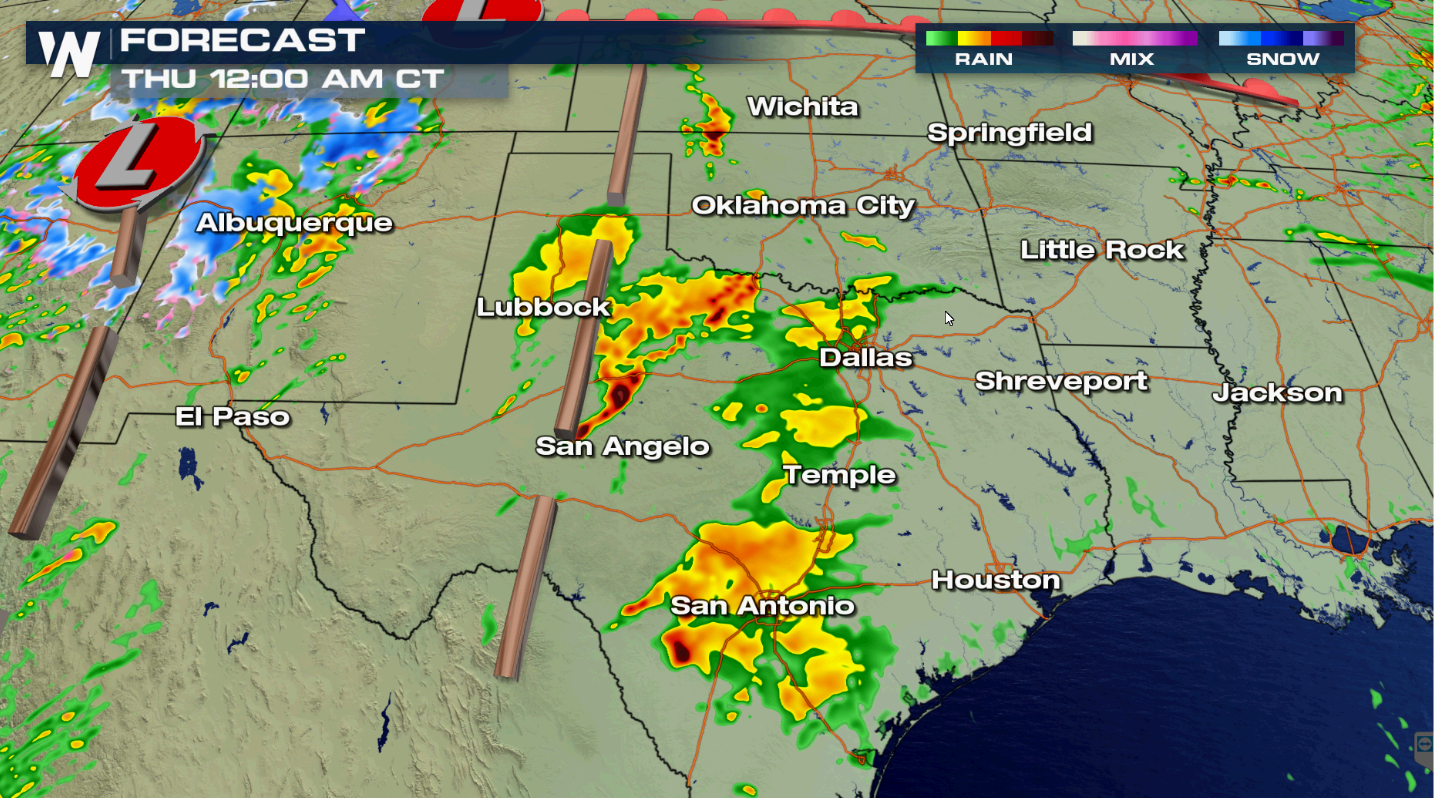 Oklahoma City and the Dallas-Fort Worth metroplex may see severe thunderstorms. Heavy rain, strong wind gusts and isolated tornadoes are all possible.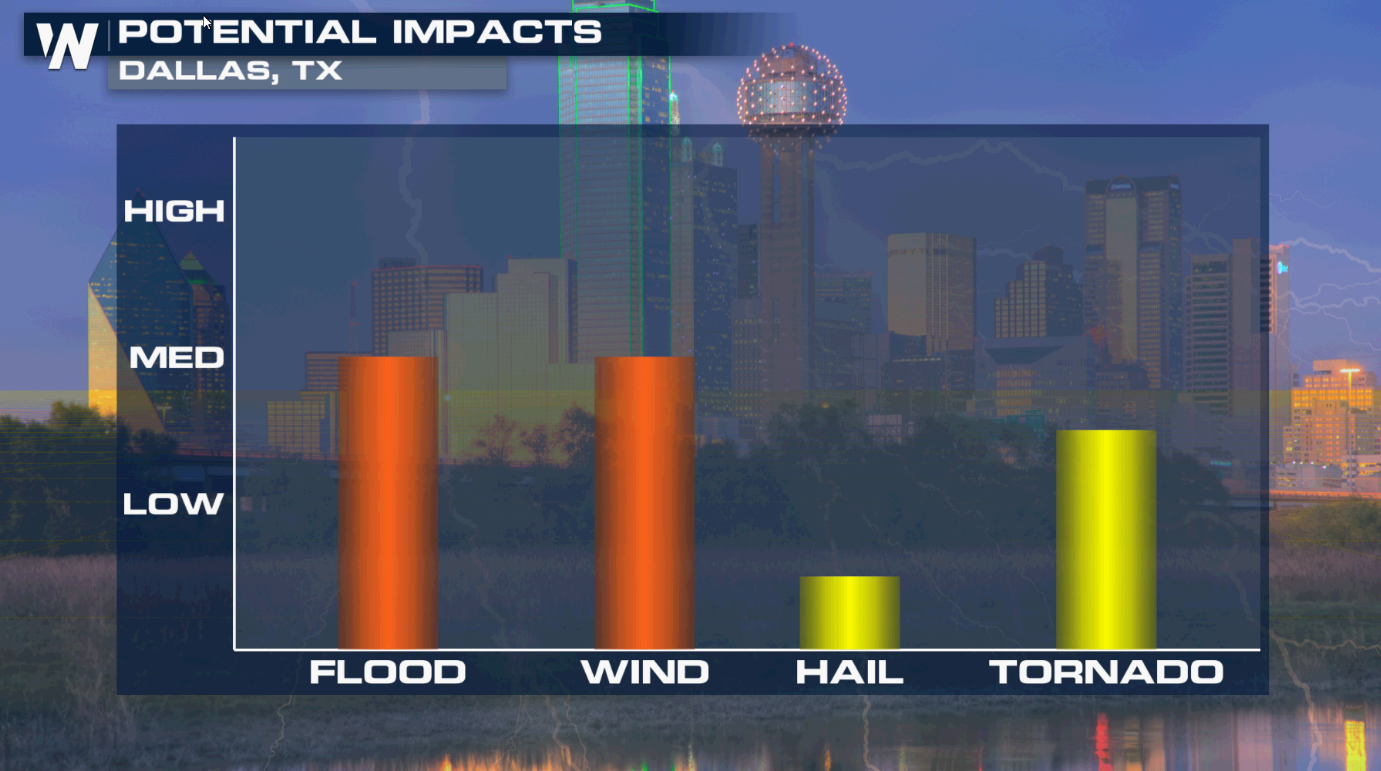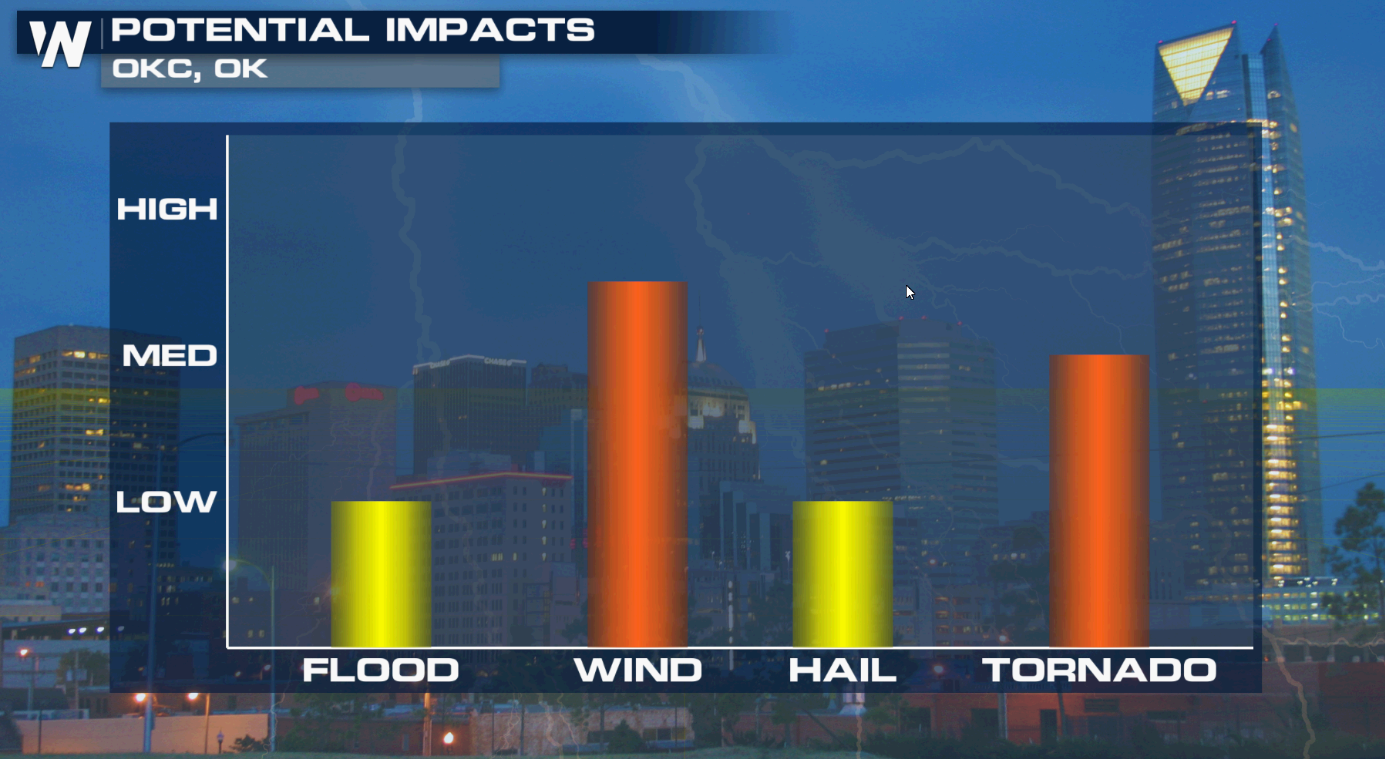 Watches and warnings will likely be issued throughout the day. Be prepared for severe weather later today (Wednesday) if you are in the risk areas. WeatherNation will keep you up-to-date on-air and online with the latest severe weather information.