It was a very active day Friday from the Mid-South and Ohio Valley through the Southeast as a powerful low pressure drove a cold front across the country. Numerous severe thunderstorm and tornado warnings were issued throughout the day, with some of the highest winds reaching nearly 100 mph! (ABOVE)
Now, as the front moves closer to the Southeast coast overnight, the severe weather threat is tapering down. A few additional feisty storms capable of 60 mph gusts are possible overnight through South Carolina, but most storms will be sub-severe.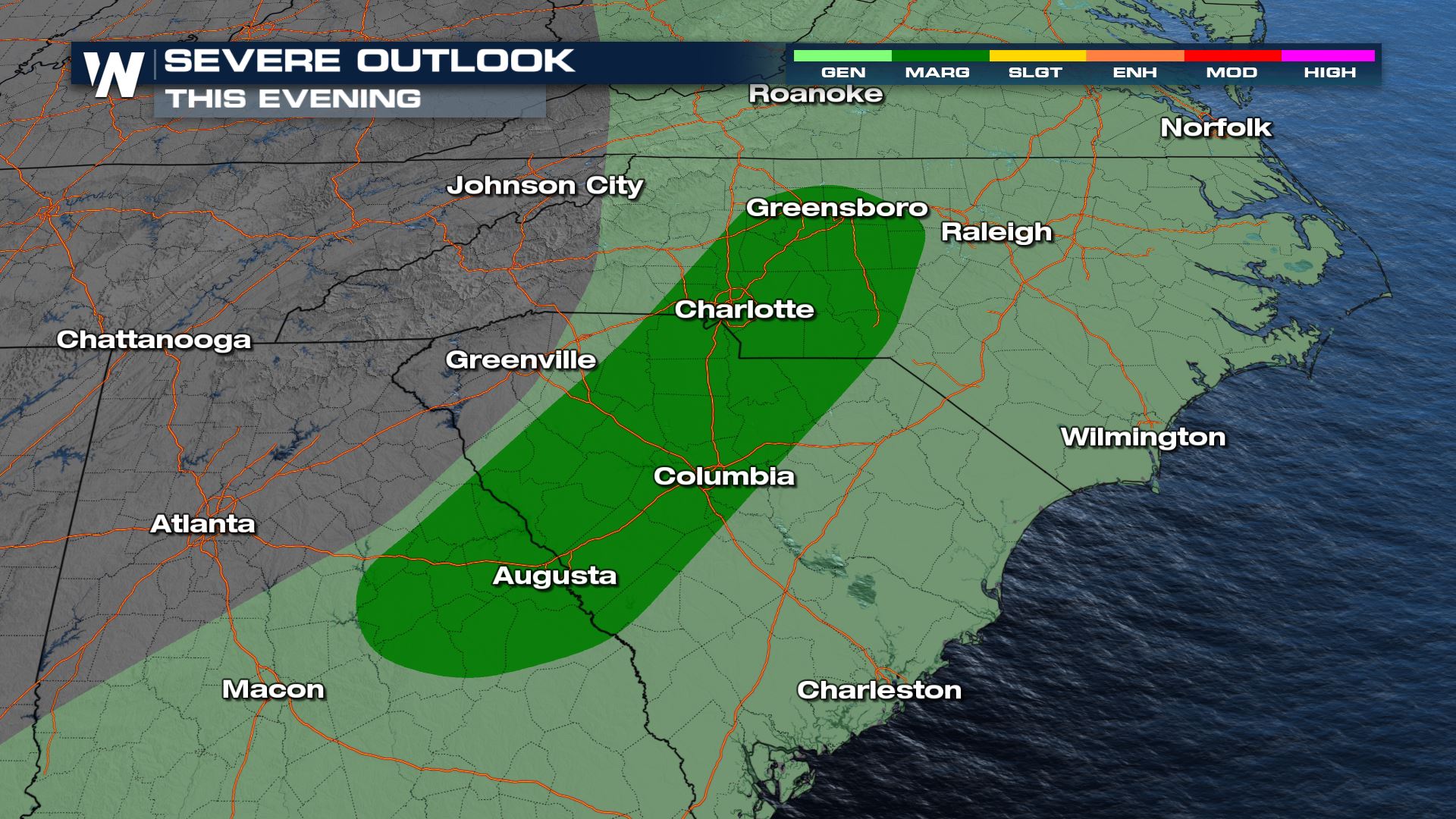 Most storm activity tapers after dark tonight, but a few storms could linger all the way to the coast.
In addition to the severe weather threat, Friday's storms were heavy rain makers. Several large cities across the Ohio Valley set new daily rain records, with some spots receiving more than 3" of rain. Flash and urban flooding continues in pockets throughout the region as the water drains into area rivers and creeks.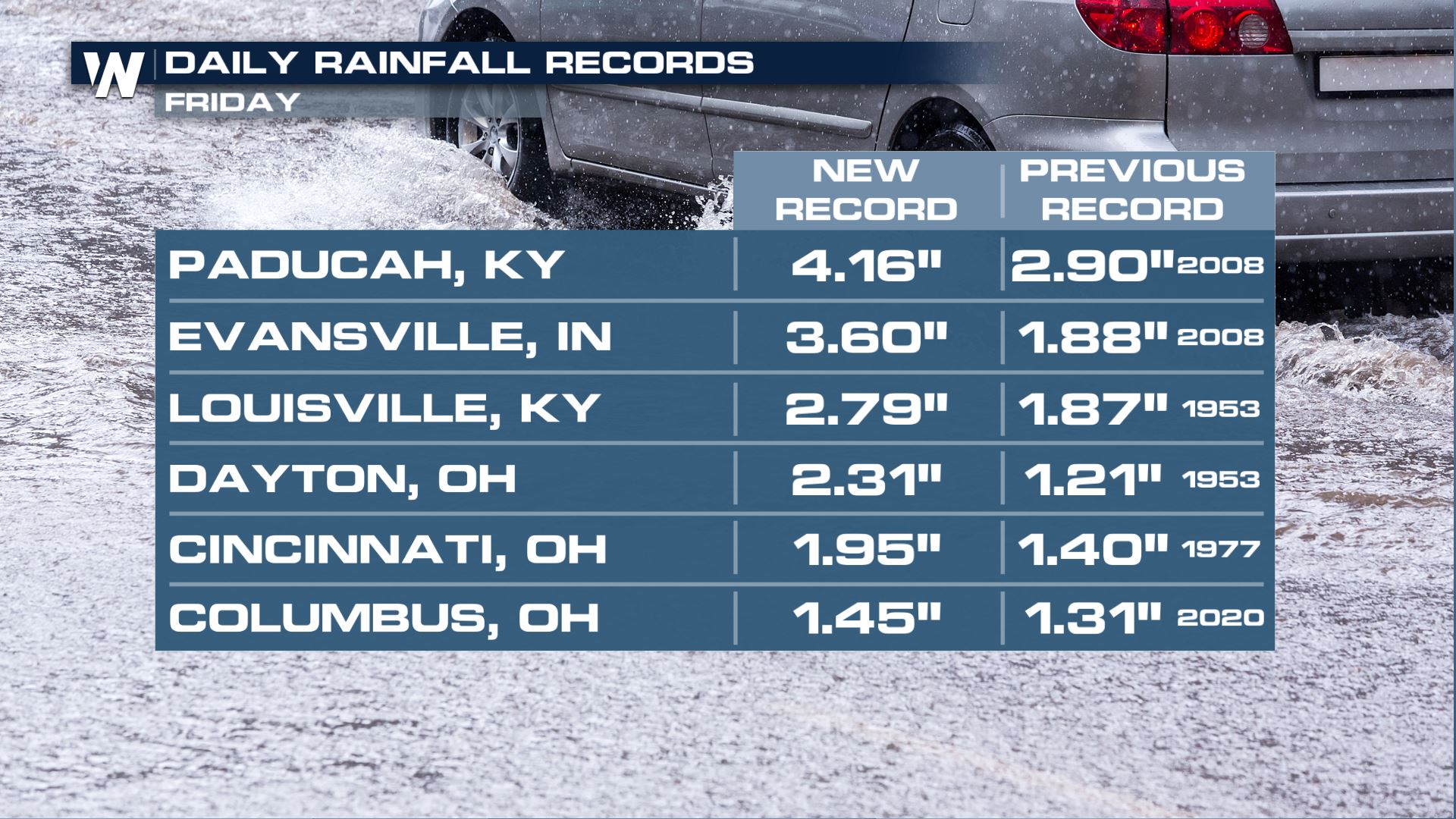 Water may still rise in rivers and creeks through Saturday, so please be careful driving on any roads adjacent to bodies of water.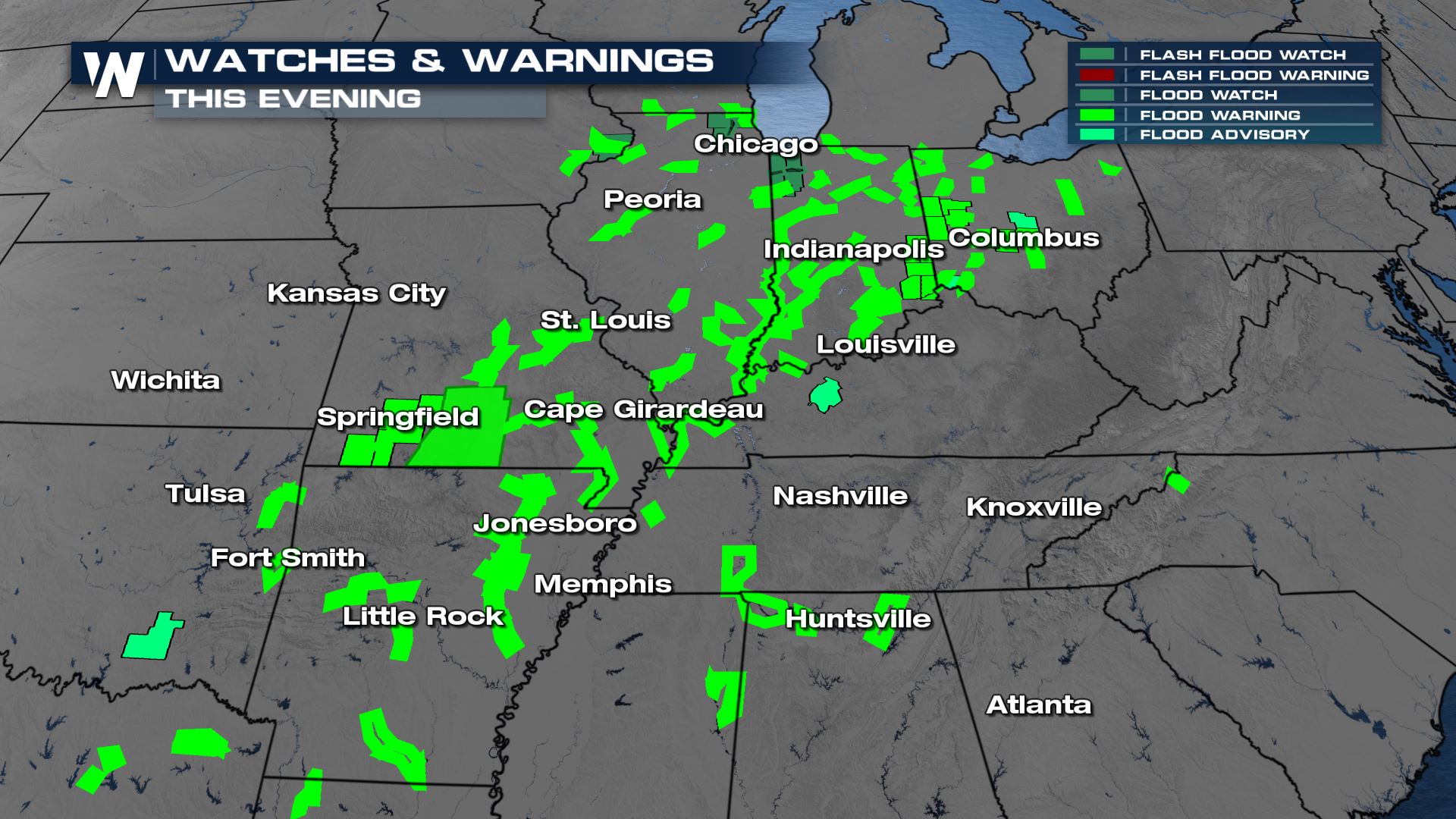 Some of the highest rain amounts Friday came out of Northeast Mississippi and the Mid-South, with over 4" of rain!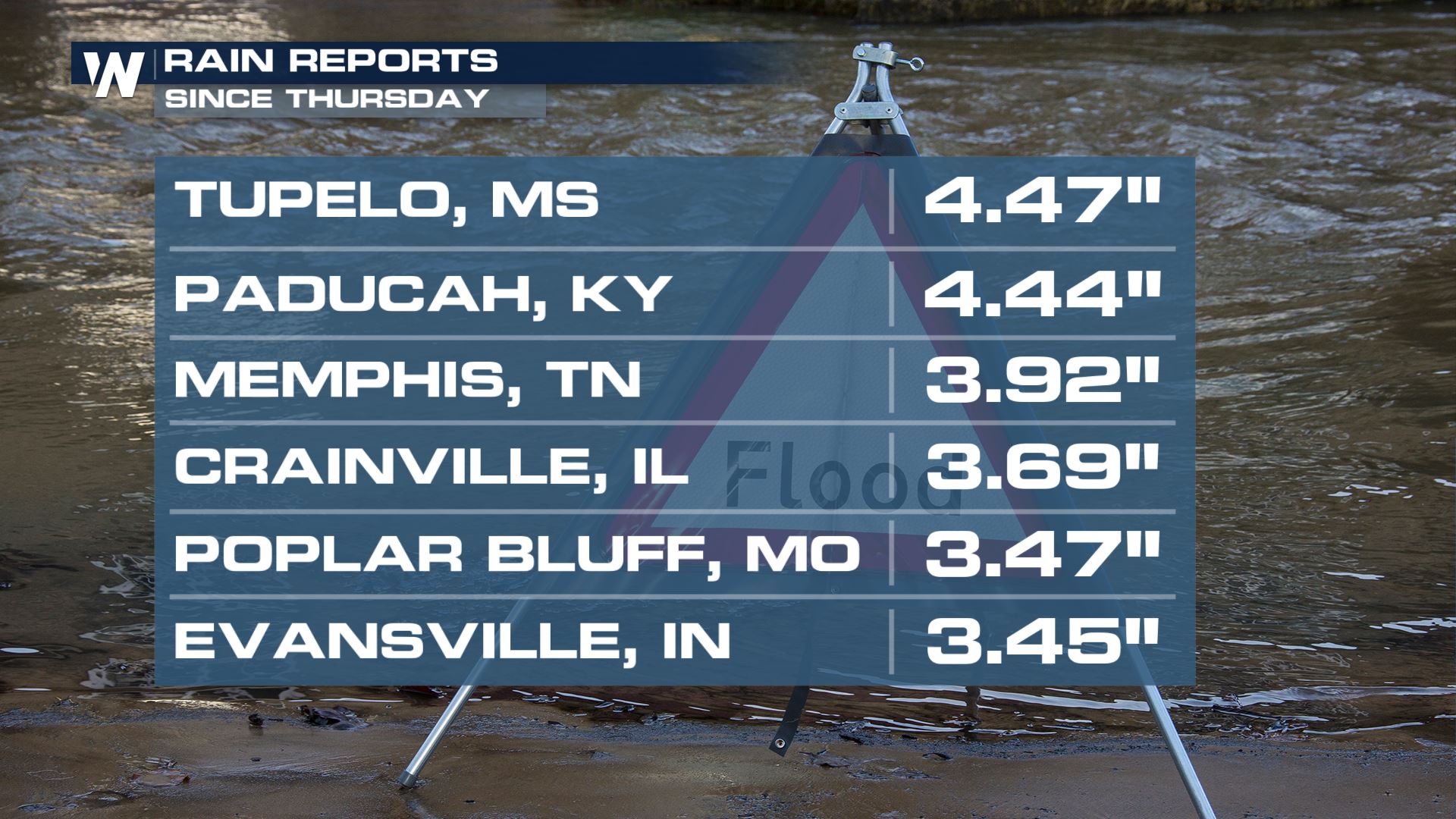 Now that this system has passed, dry weather returns to the region for the weekend.
You can stream WeatherNation 24/7 on Apple and Android devices, or through Roku and PlutoTV, for coast-to-coast forecast details!