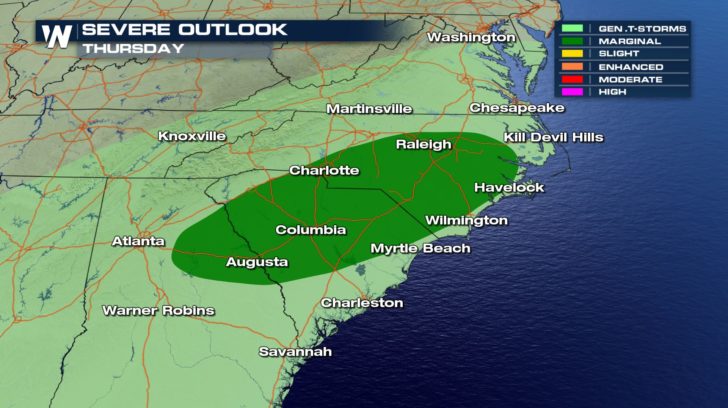 North Carolina, South Carolina, and Georgia are under a marginal risk of severe weather for Thursday. This means isolated severe thunderstorms will be possible during the day.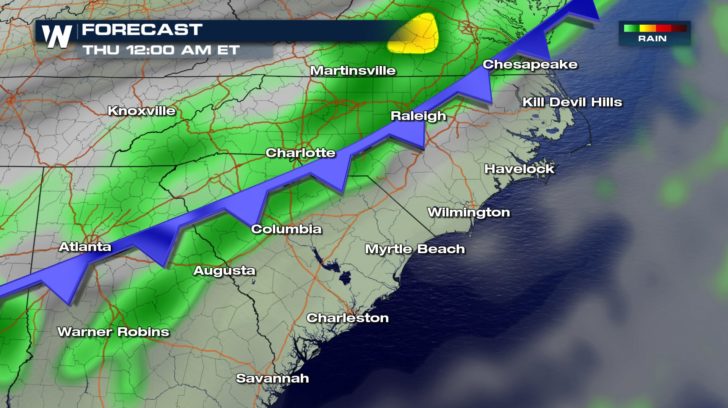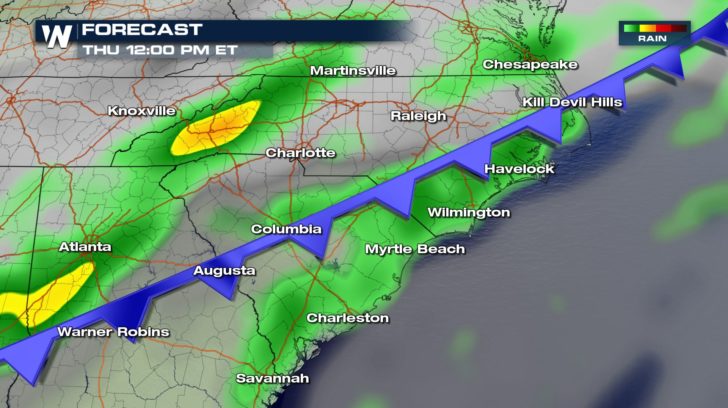 The reason for the possible severe weather is a cold front moving in from the west. This system could bring in heavy rain, as well. Rain will start up today and continue for the next several days.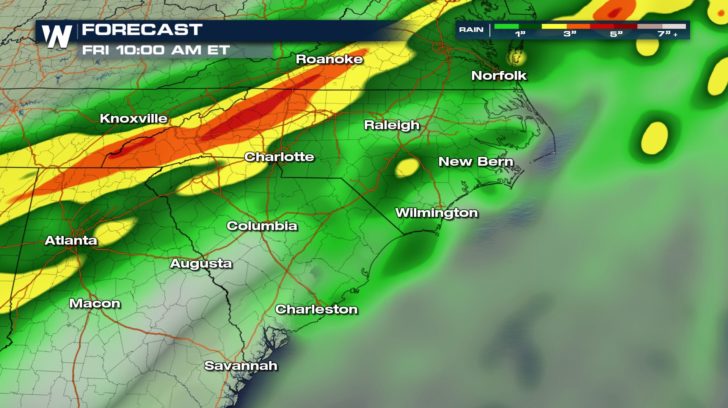 Over the next few days, this cold front could bring several inches of rain to the southeast. Stay weather aware, everyone! Ponding or flooding on roads could be possible.