A front extending from the Atlantic Ocean to the central Plains will be the focus for severe thunderstorms development later this afternoon into the evening (Monday). There is a slight risk for severe weather from centered near Iowa and also from the coasts of North and South Carolina into eastern Kentucky. A couple of tornadoes may occur near a low pressure center in the central Plains, with strong wind gusts being the primary severe weather threat today.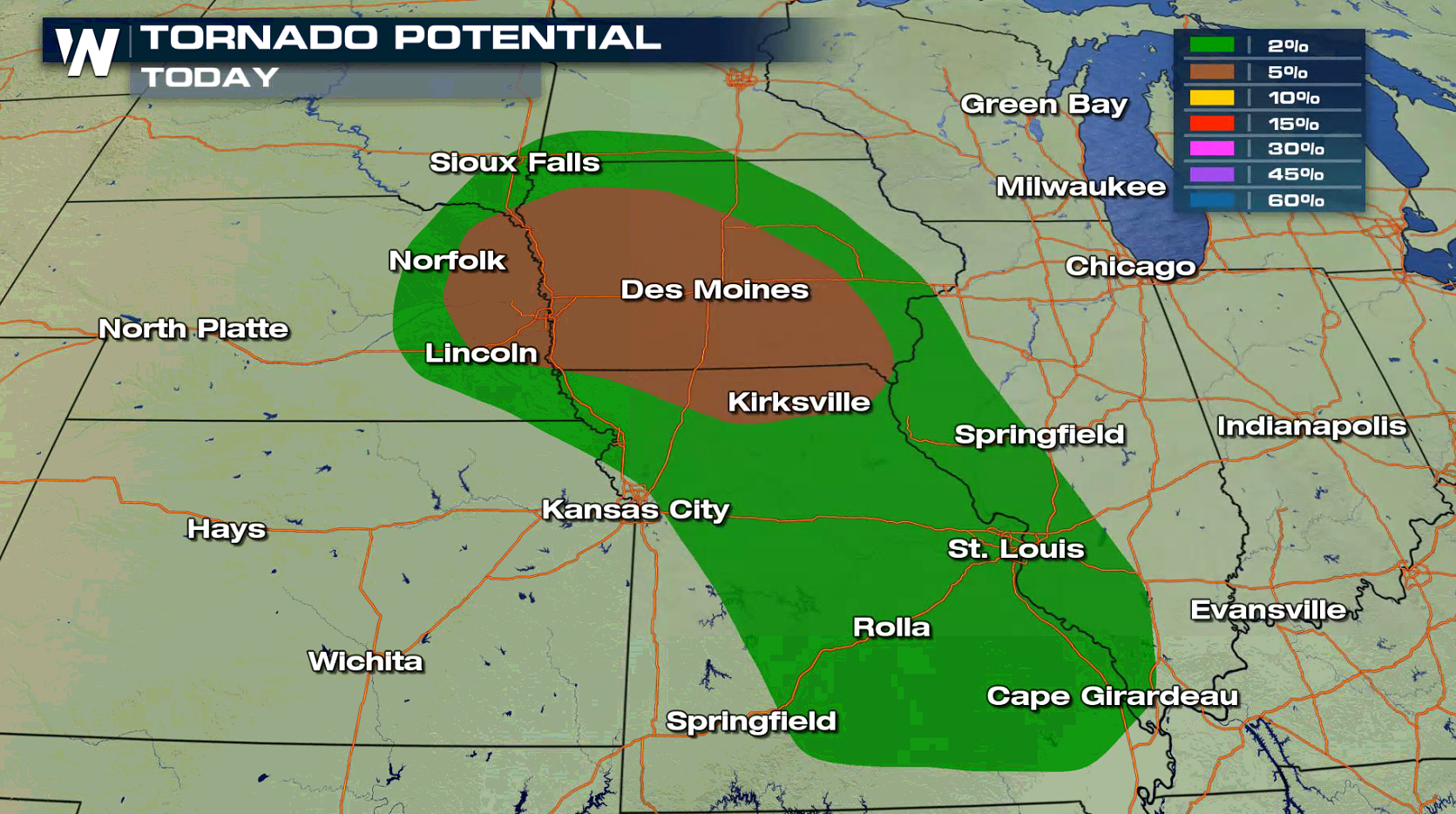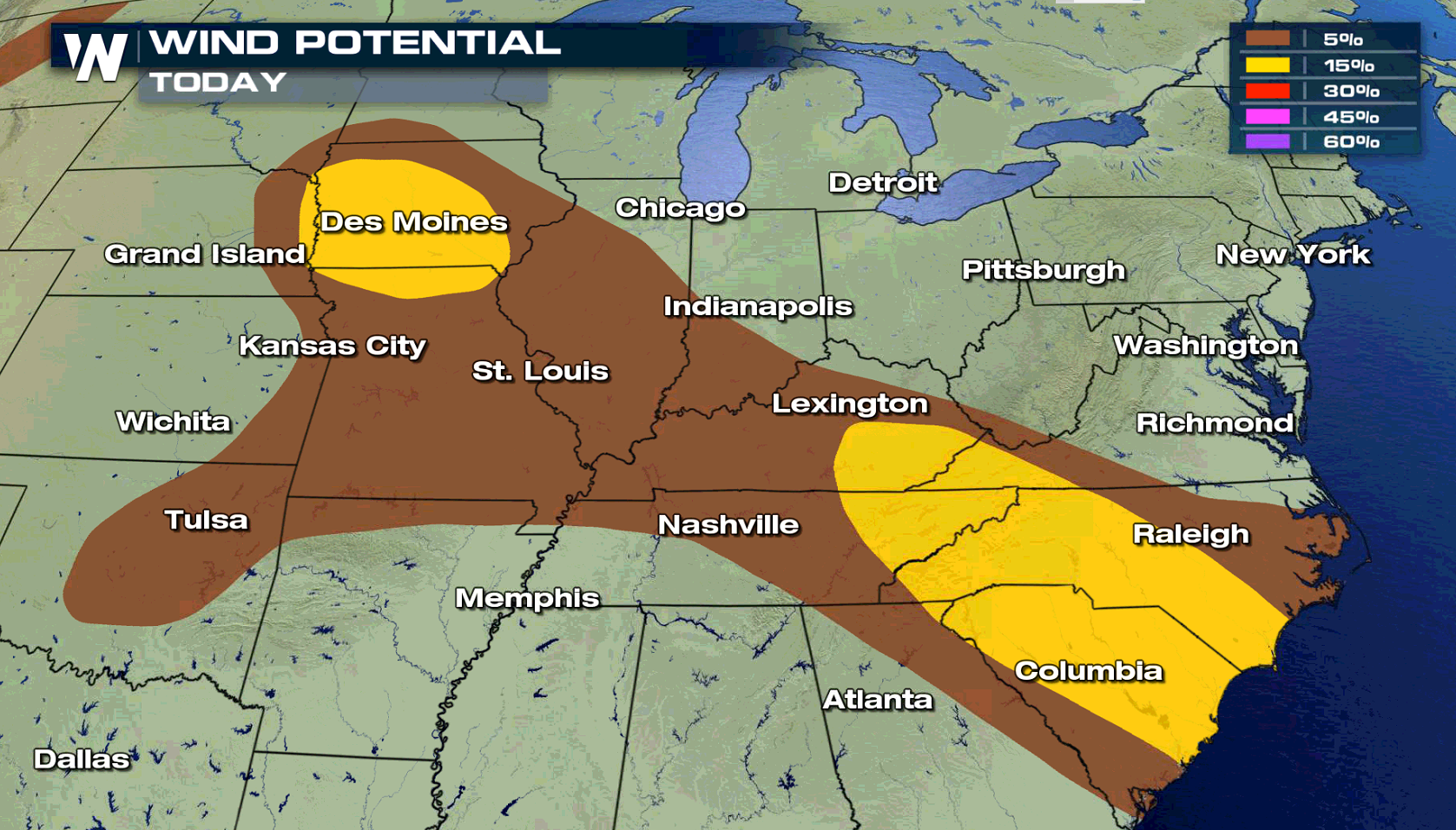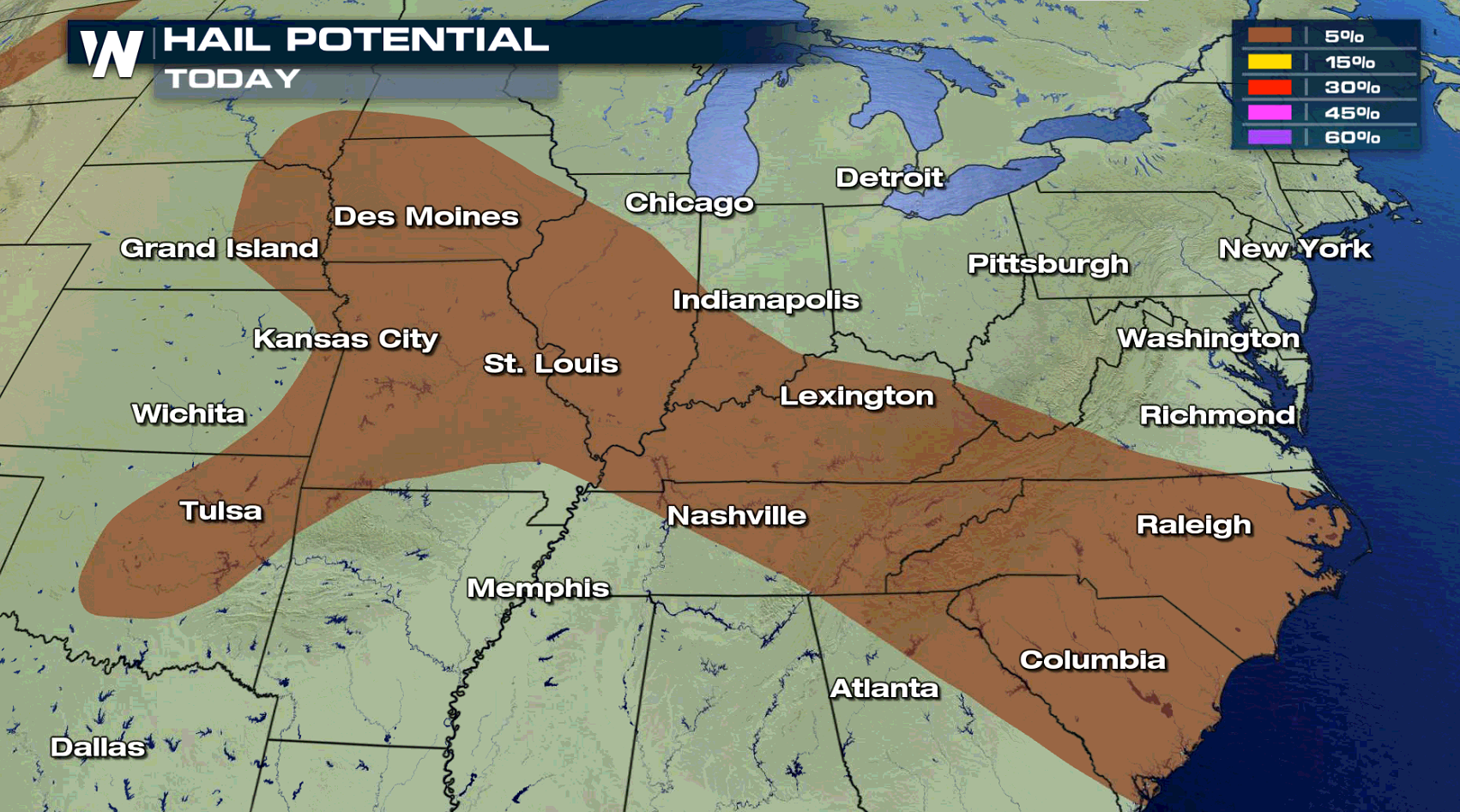 Along and south of a warm front, heat and humidity continues to build. This will provide the necessary energy to produce severe thunderstorms.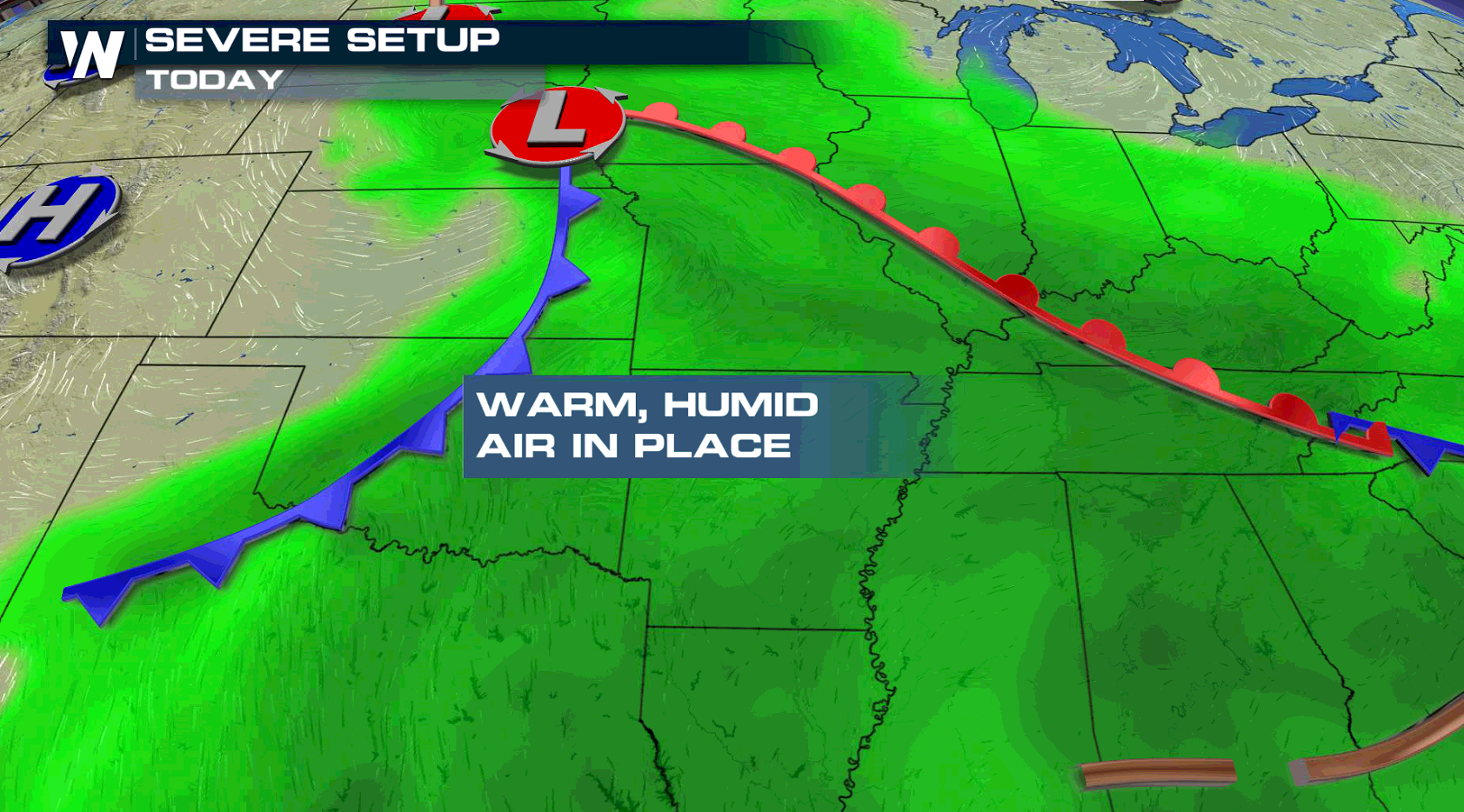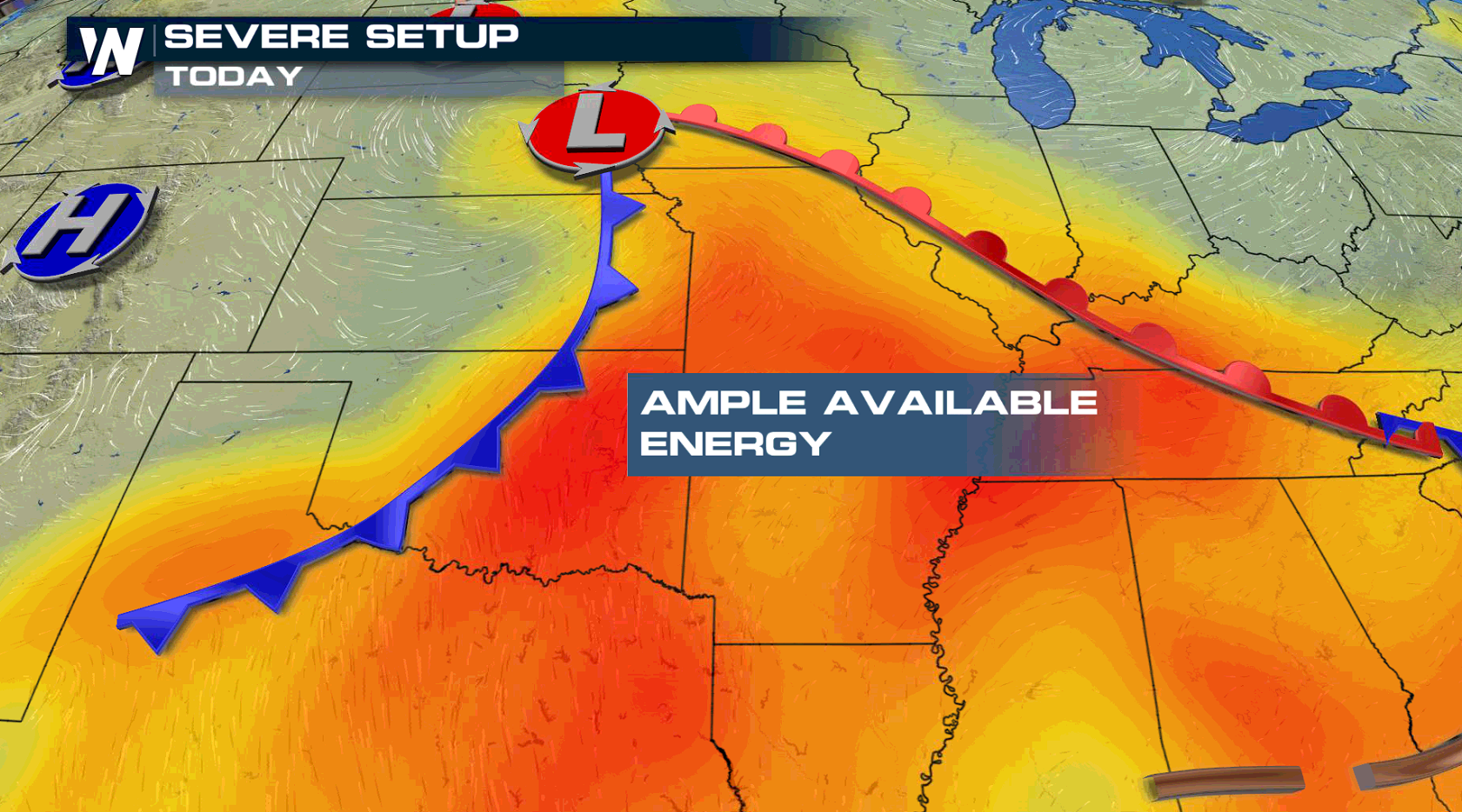 Jet Stream energy is relatively weak, so thunderstorm development will be focused primarily along and near the surface features: cold front, warm front, low pressure centers. Storms are expected to be most potent in the early evening.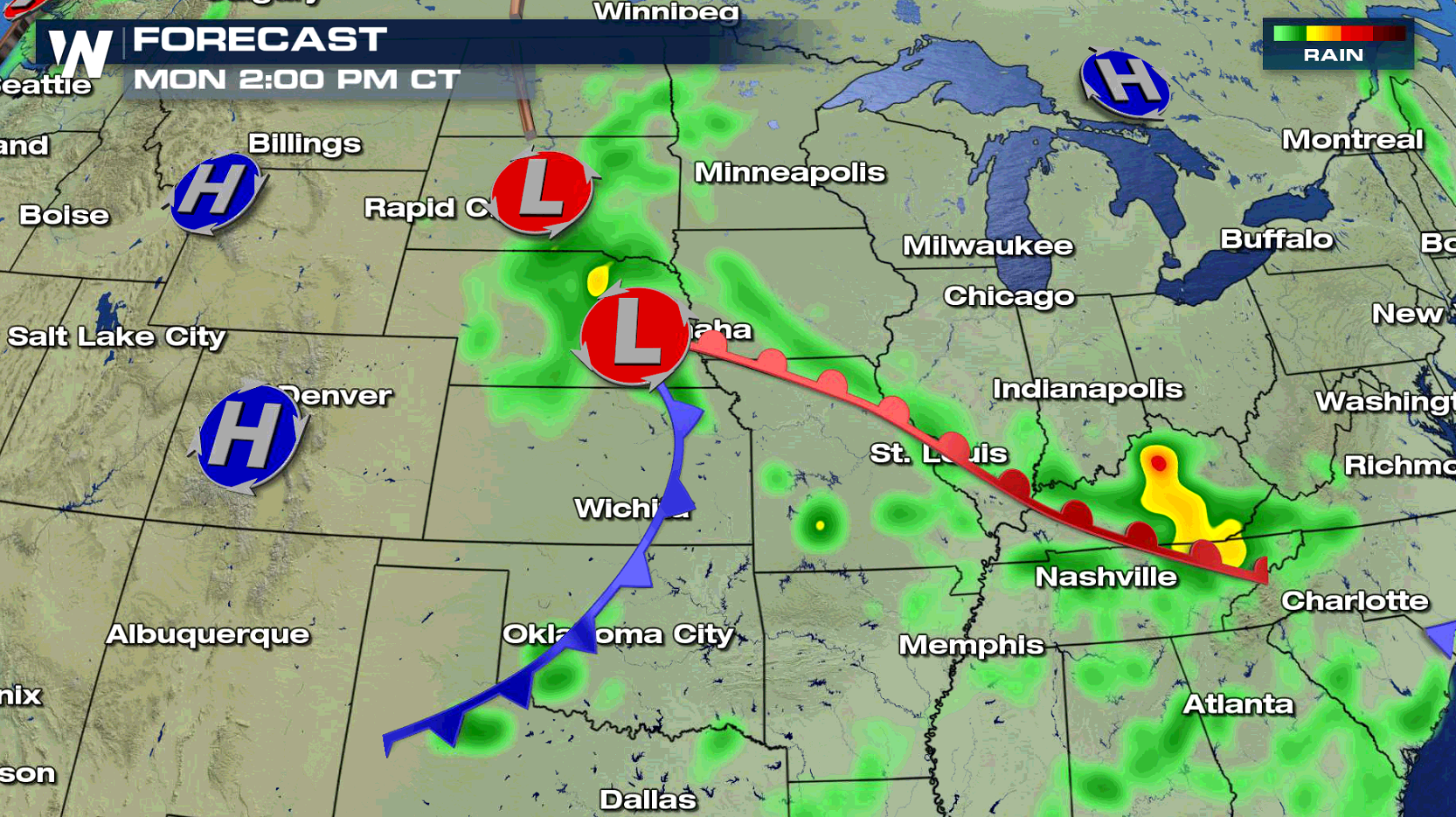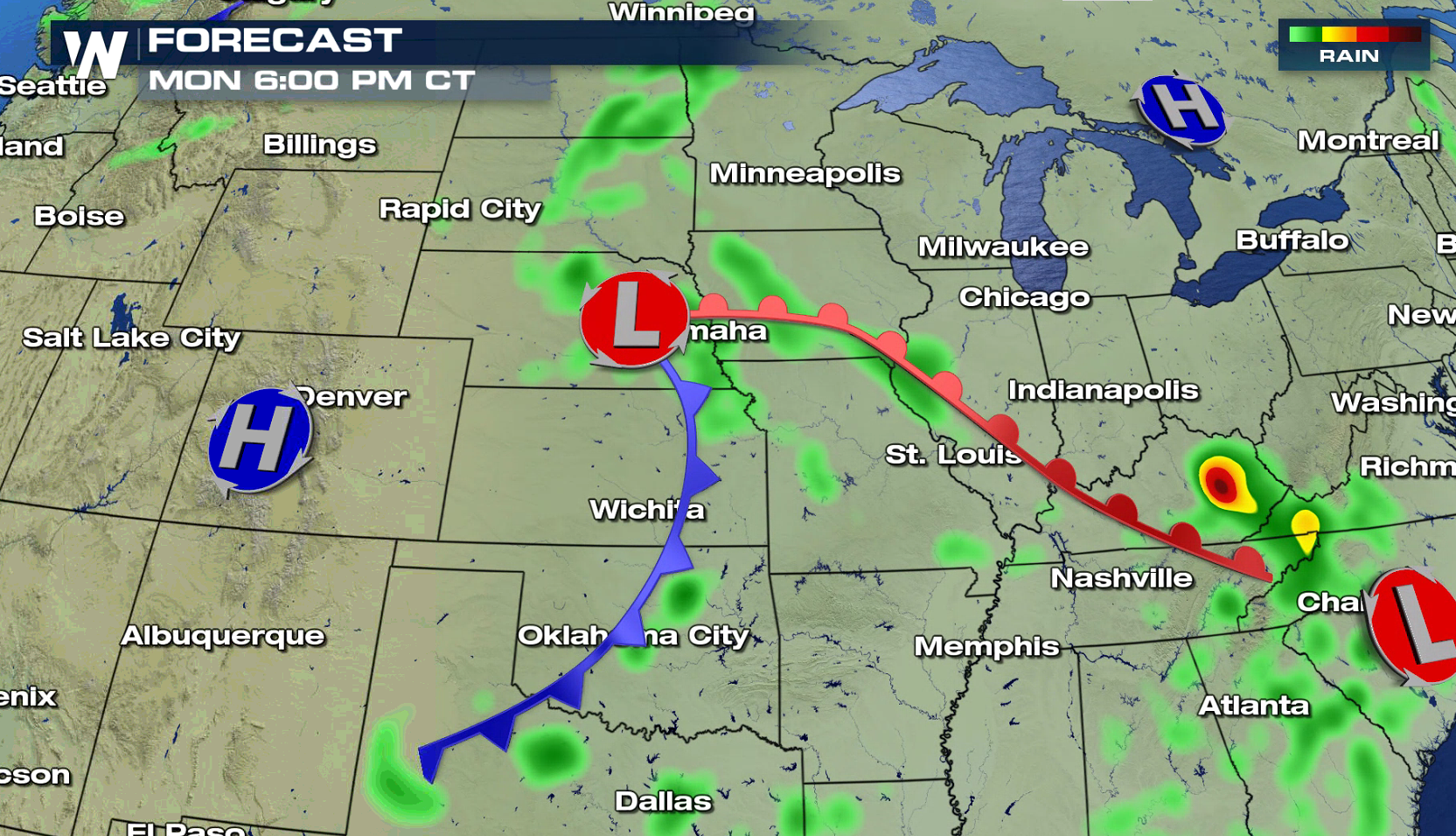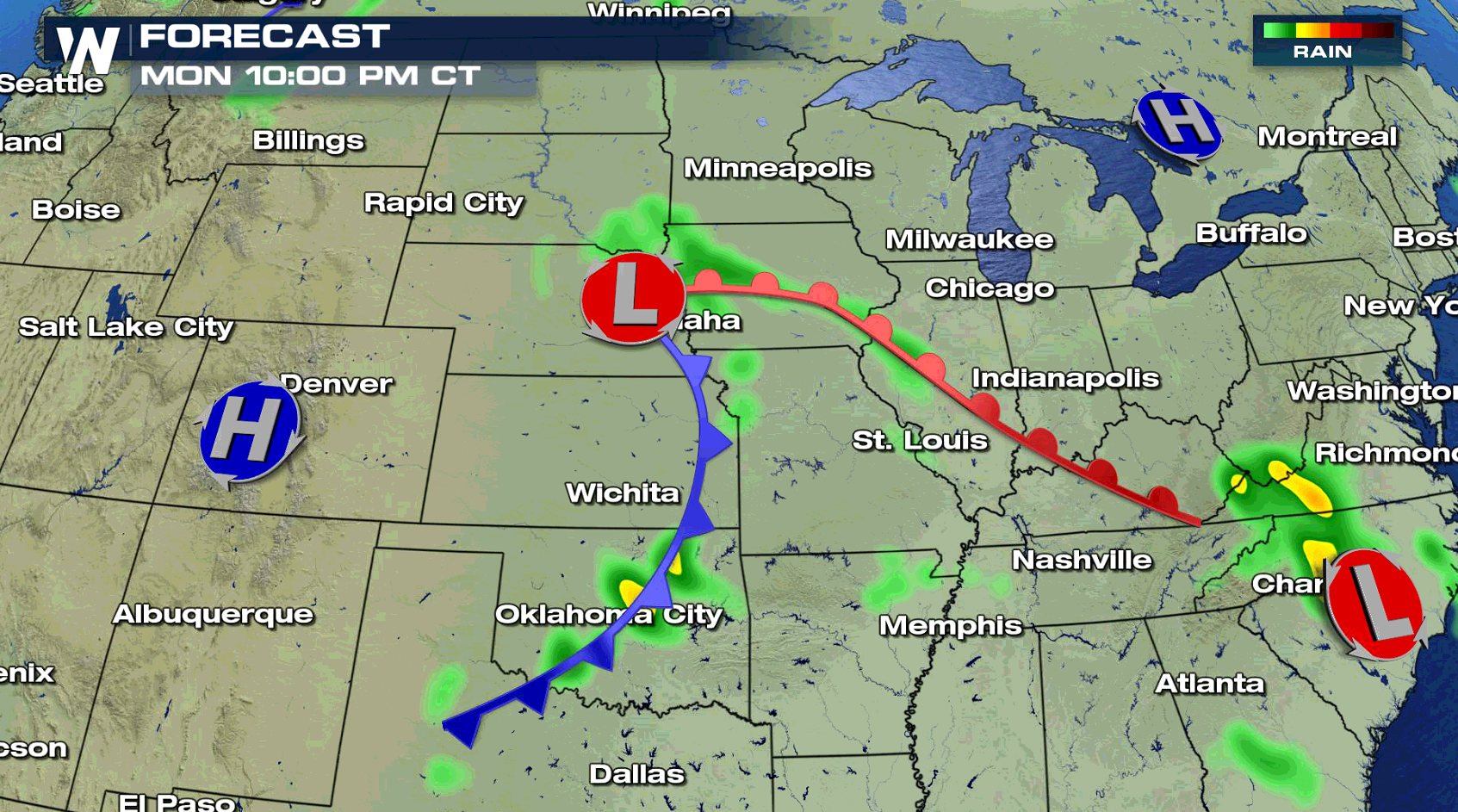 The low is expected to move slowly eastward Tuesday and Wednesday, extending the severe weather threat into the Ohio Valley. Another system dropping into the Upper Midwest will bring a chance for severe thunderstorms Thursday.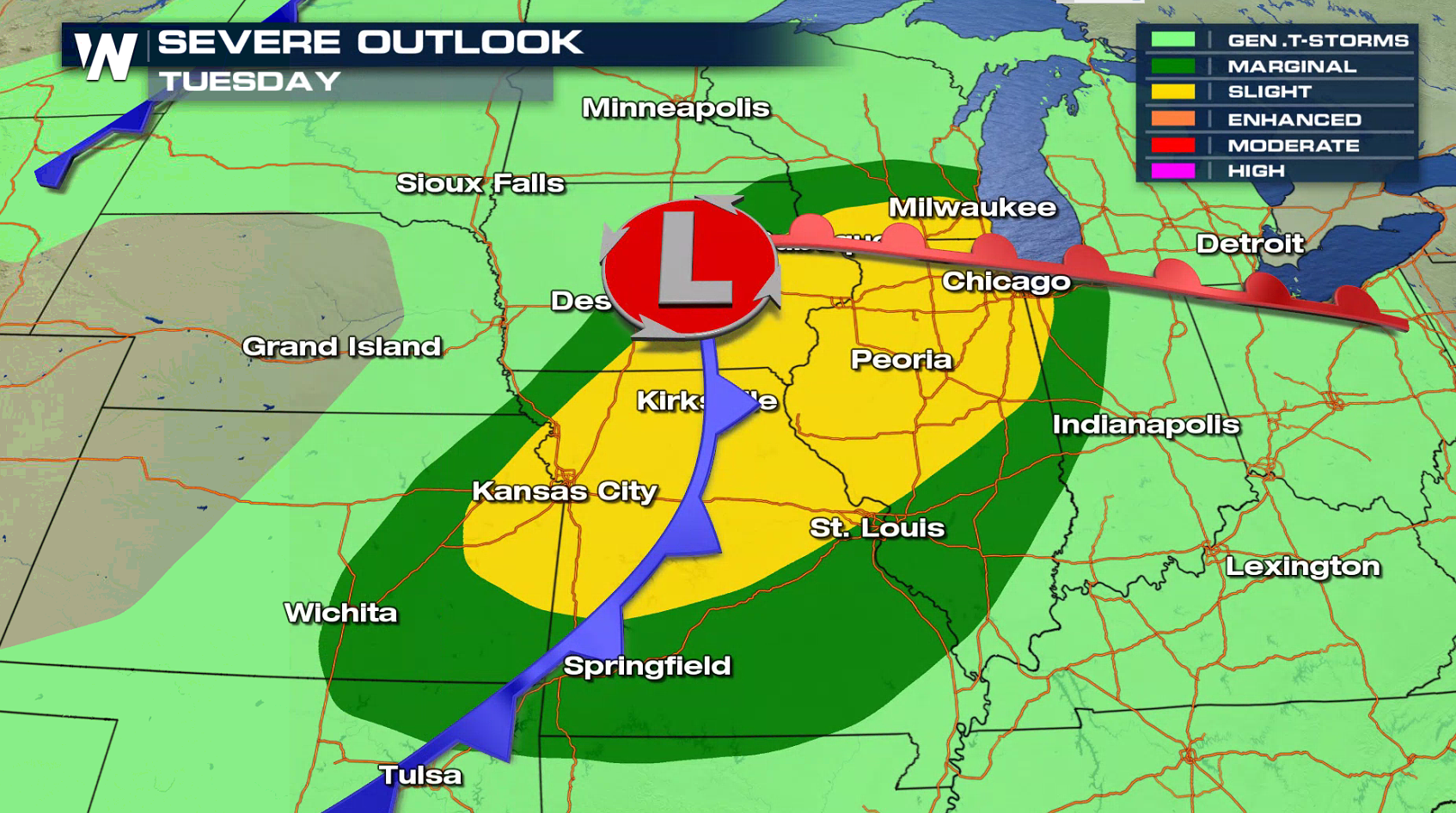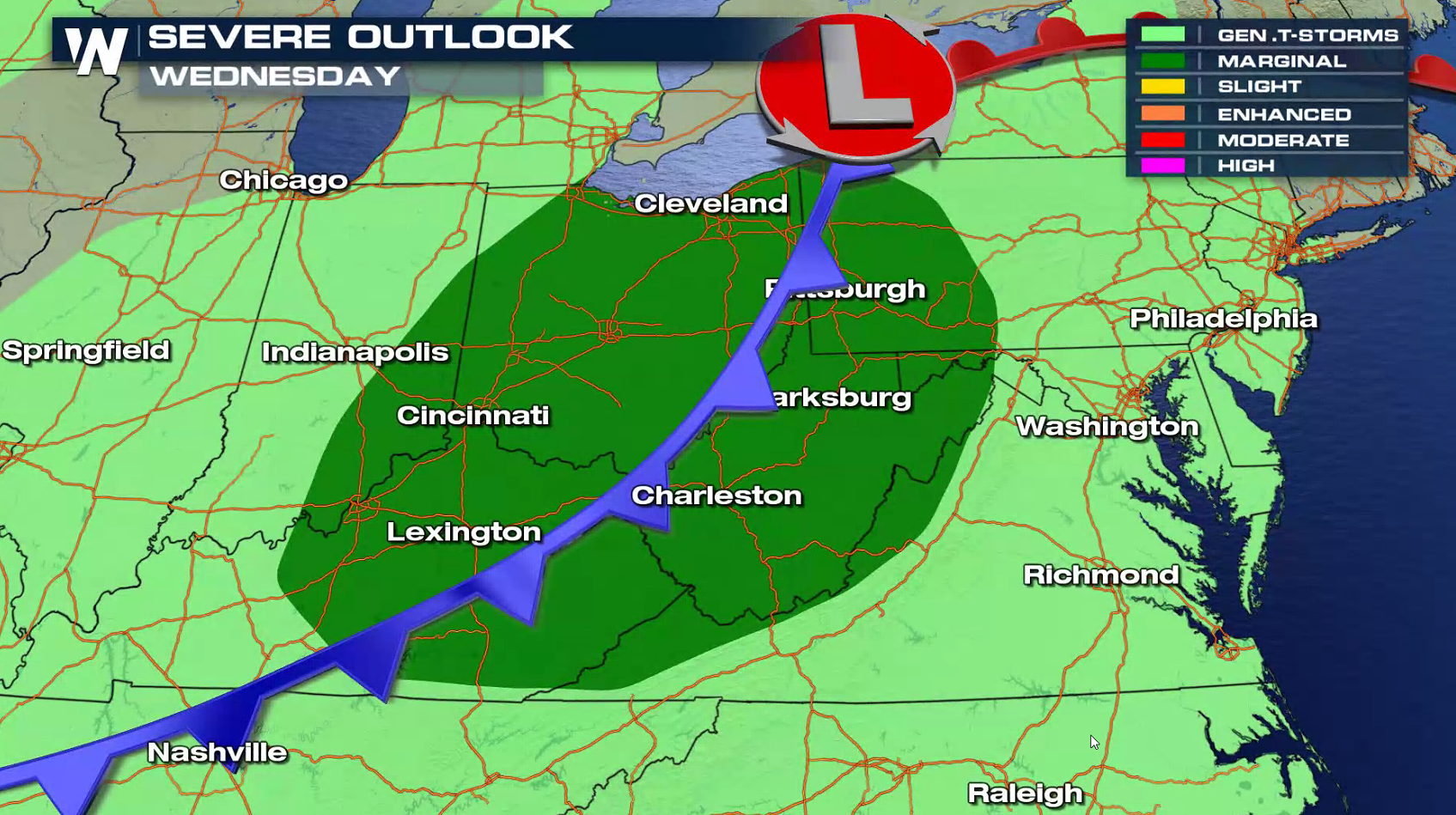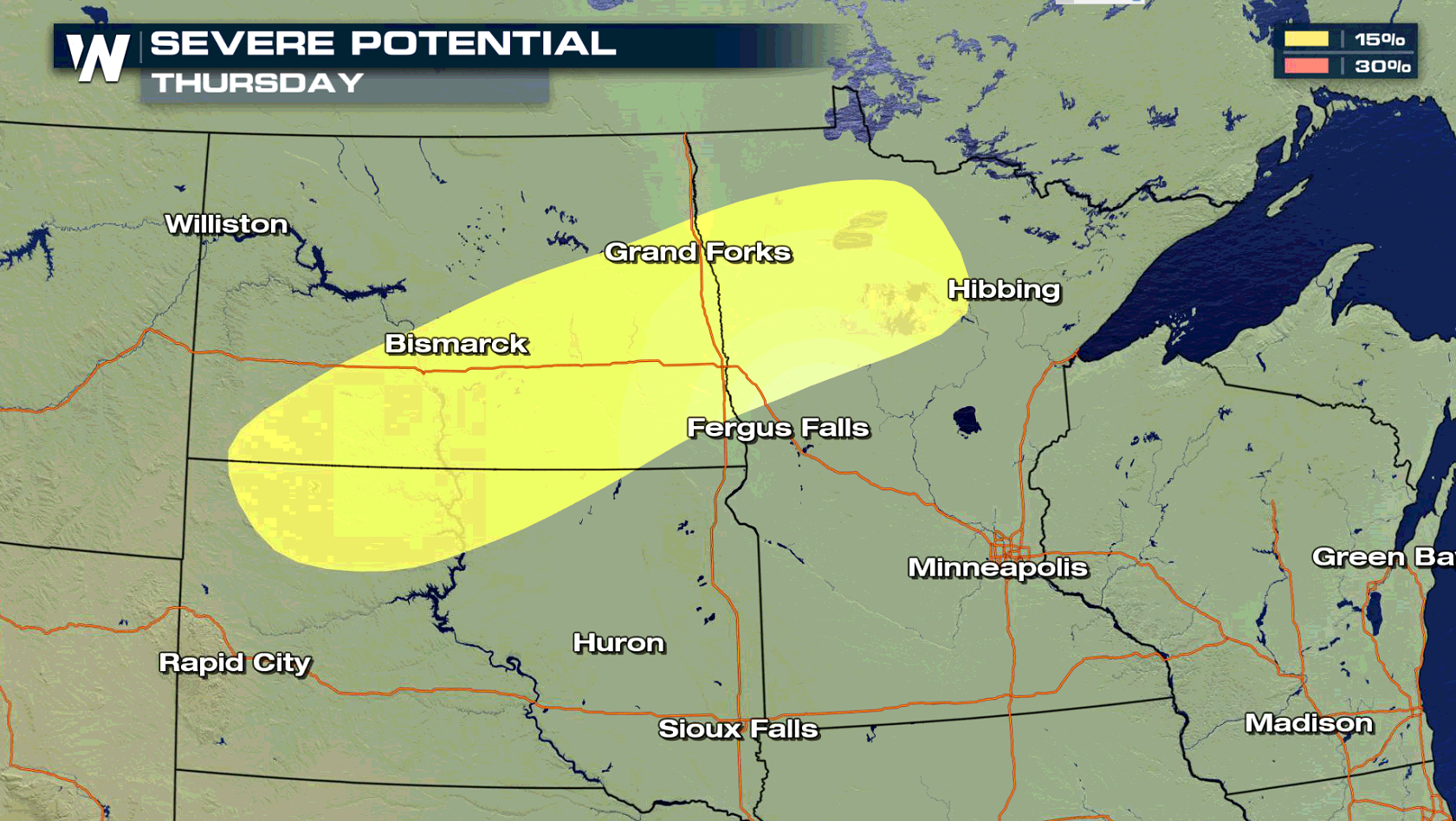 For WeatherNation: Meteorologist Mace Michaels