WEATHER ALERTS
---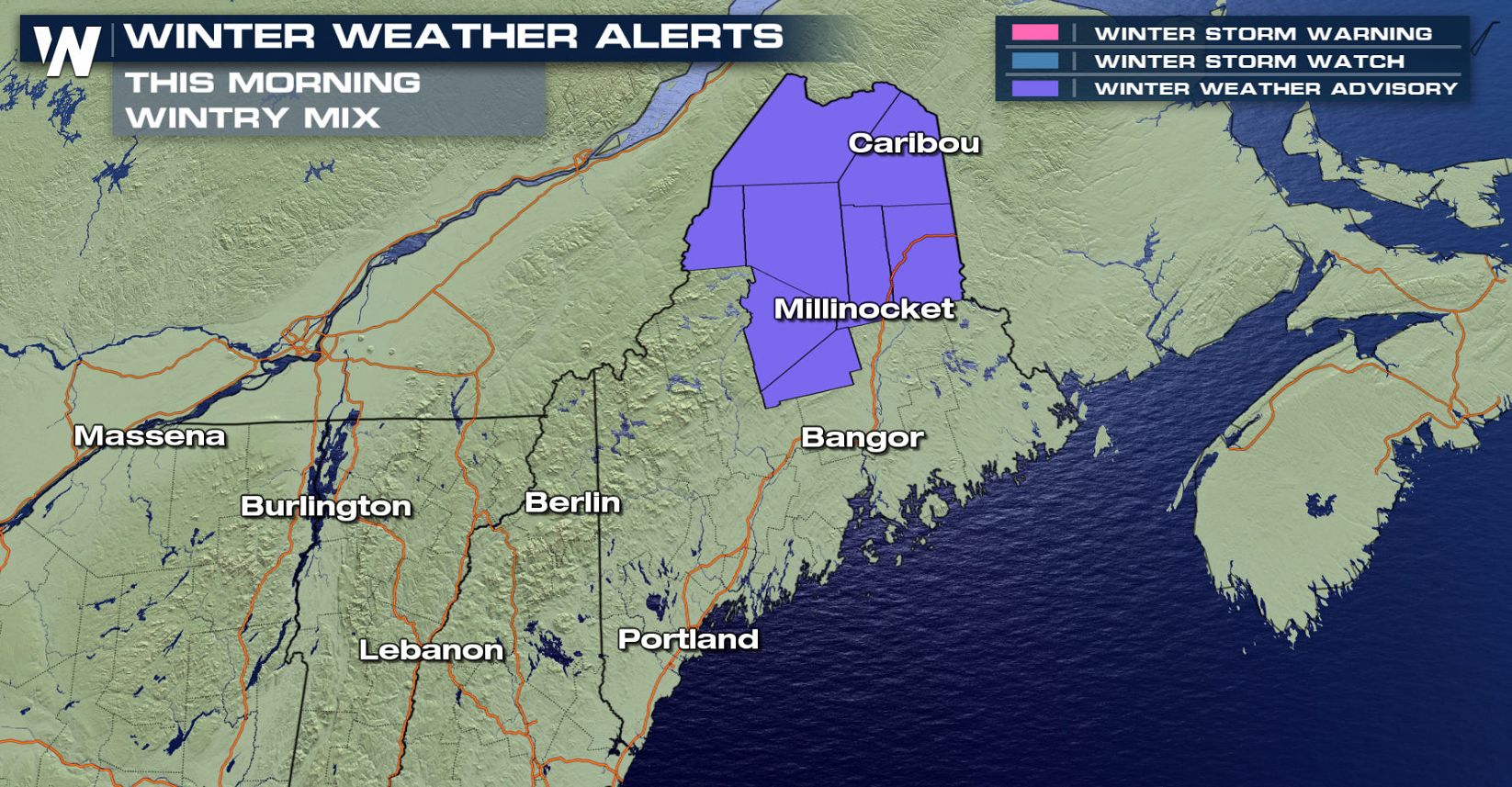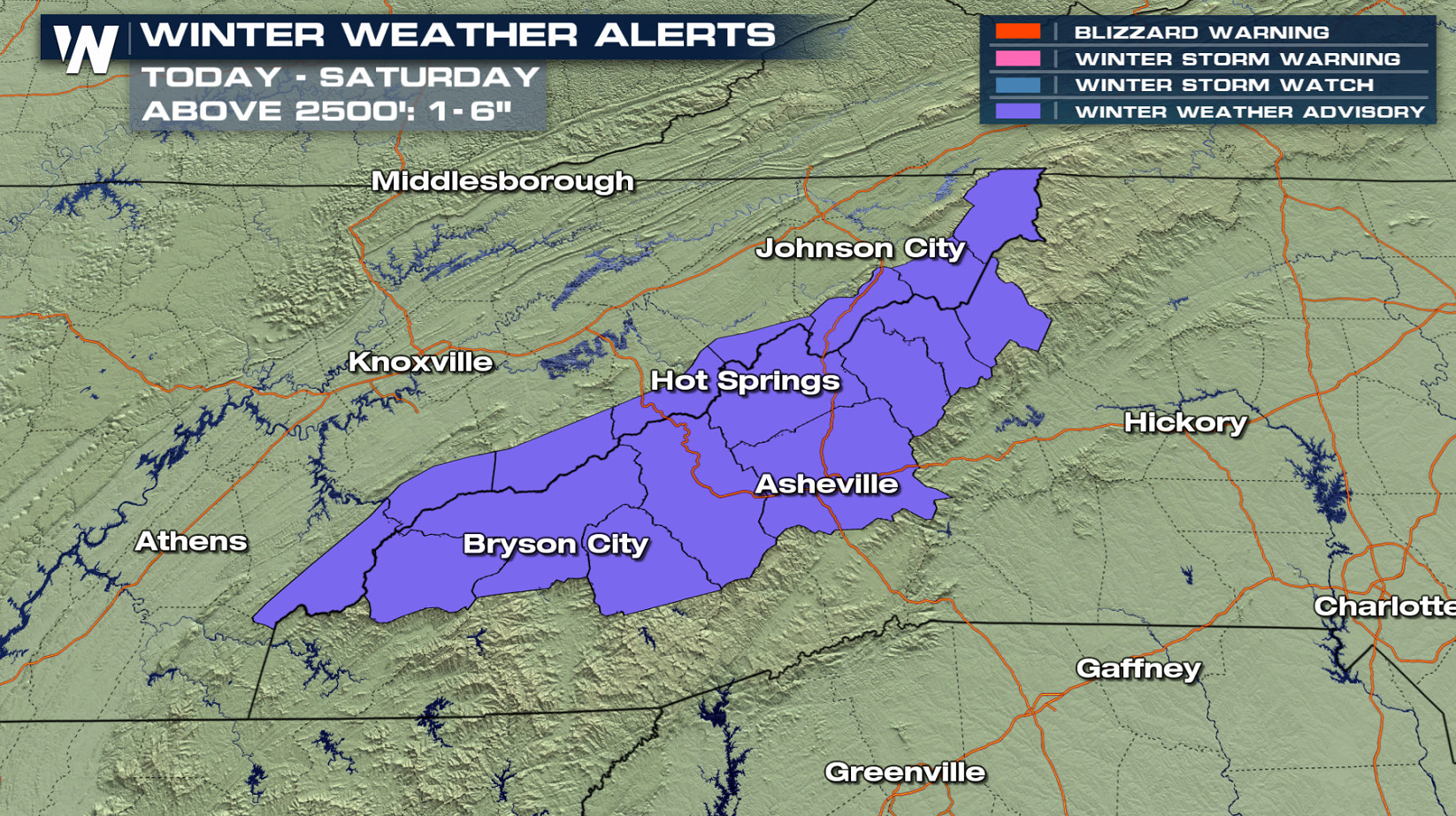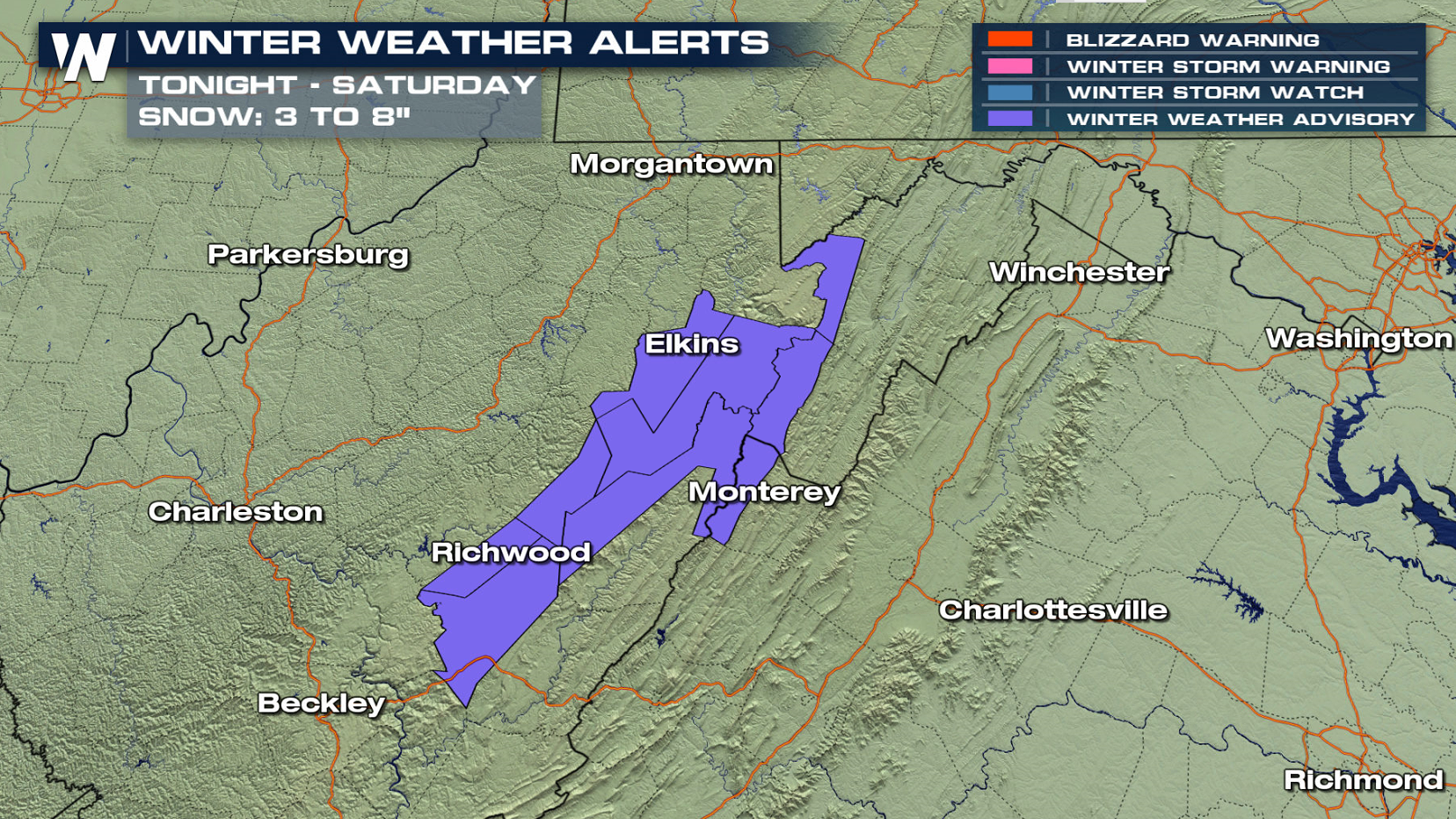 Ice and snow will move through portions of the East into Saturday. An wintry mix is likely in northern Maine, with up to 6" of snow in the Smoky Mountains. Heavy rain may produce flooding from the Northeast into the Middle Atlantic, with strong winds in the Southeast.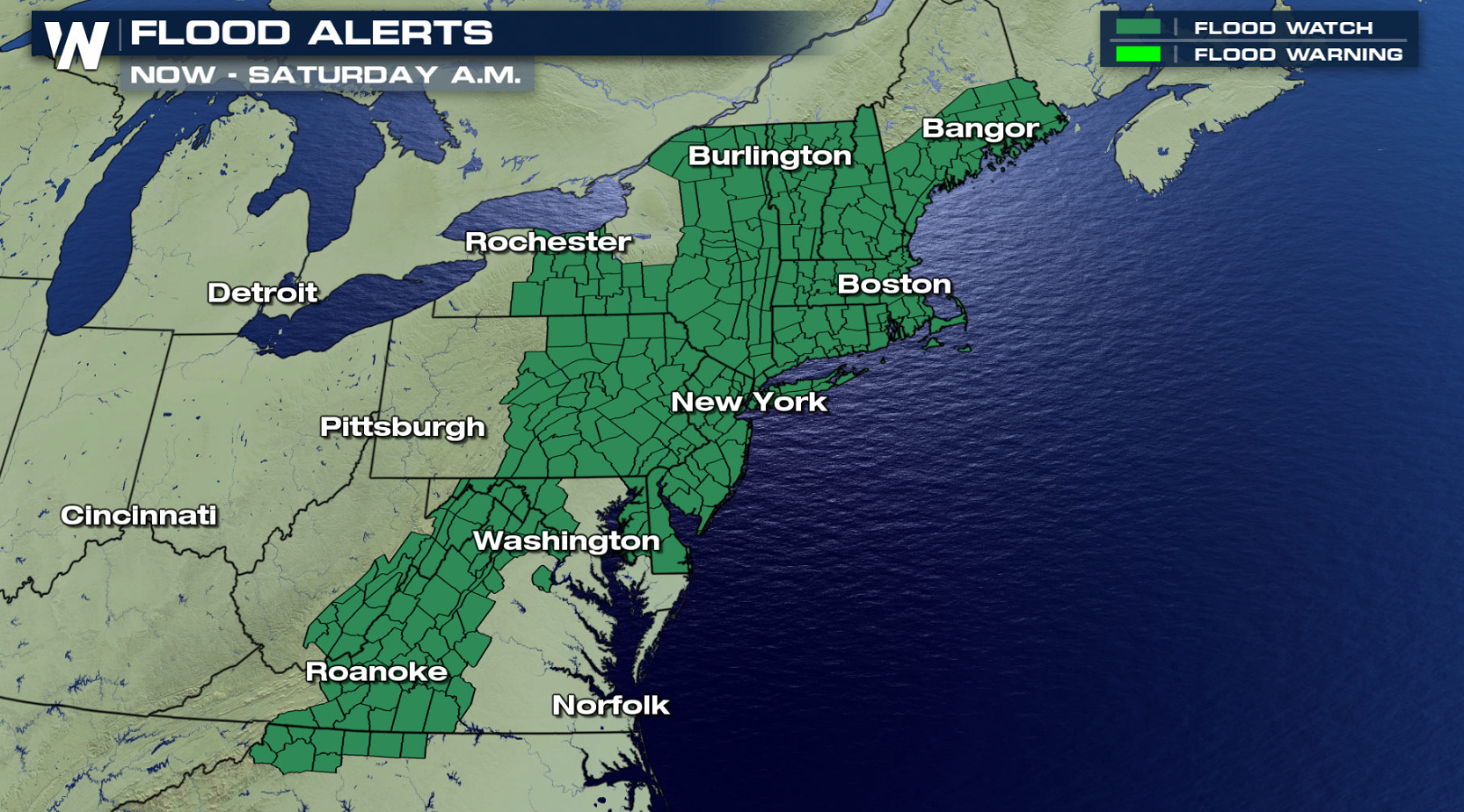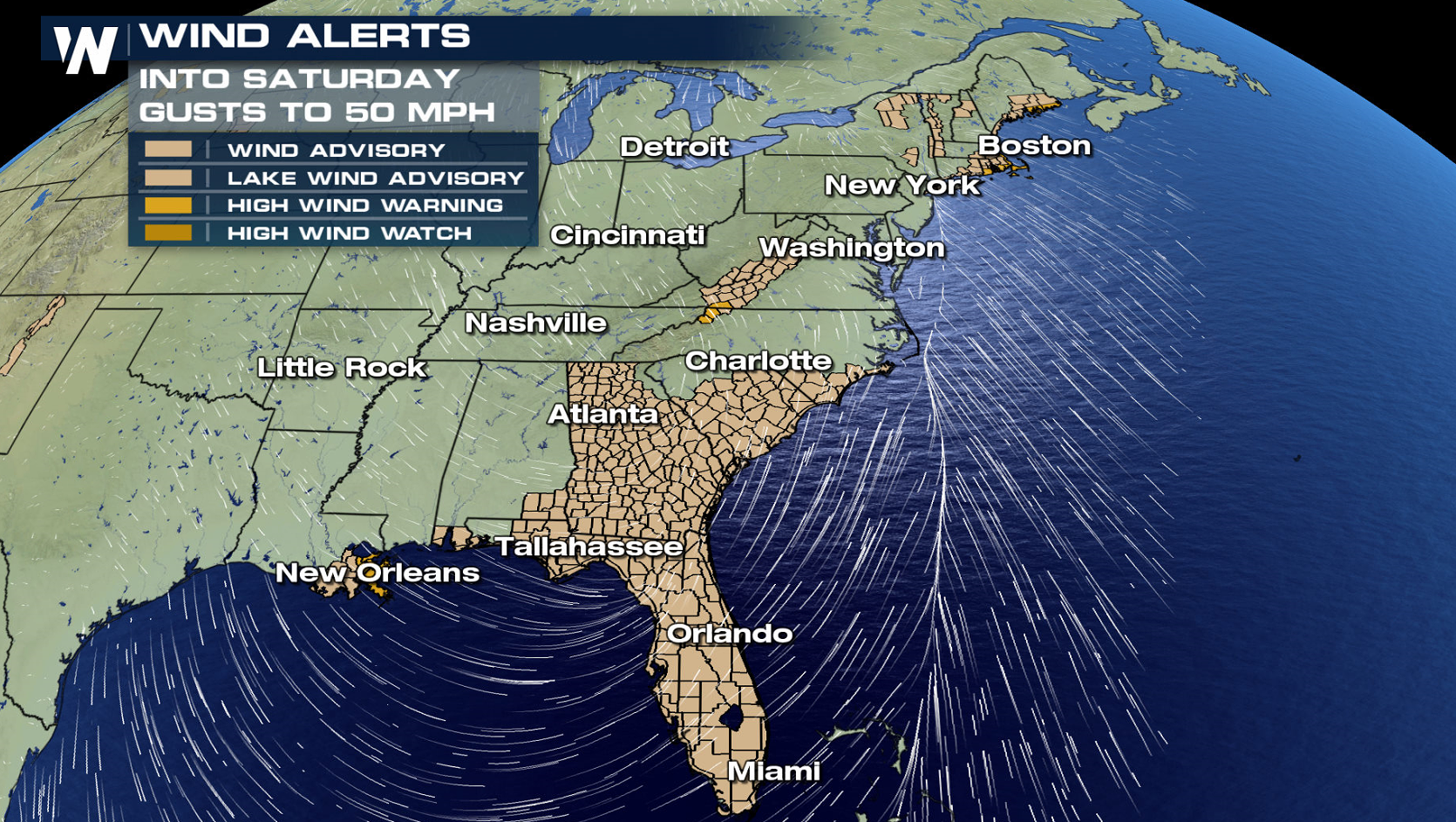 FORECAST
---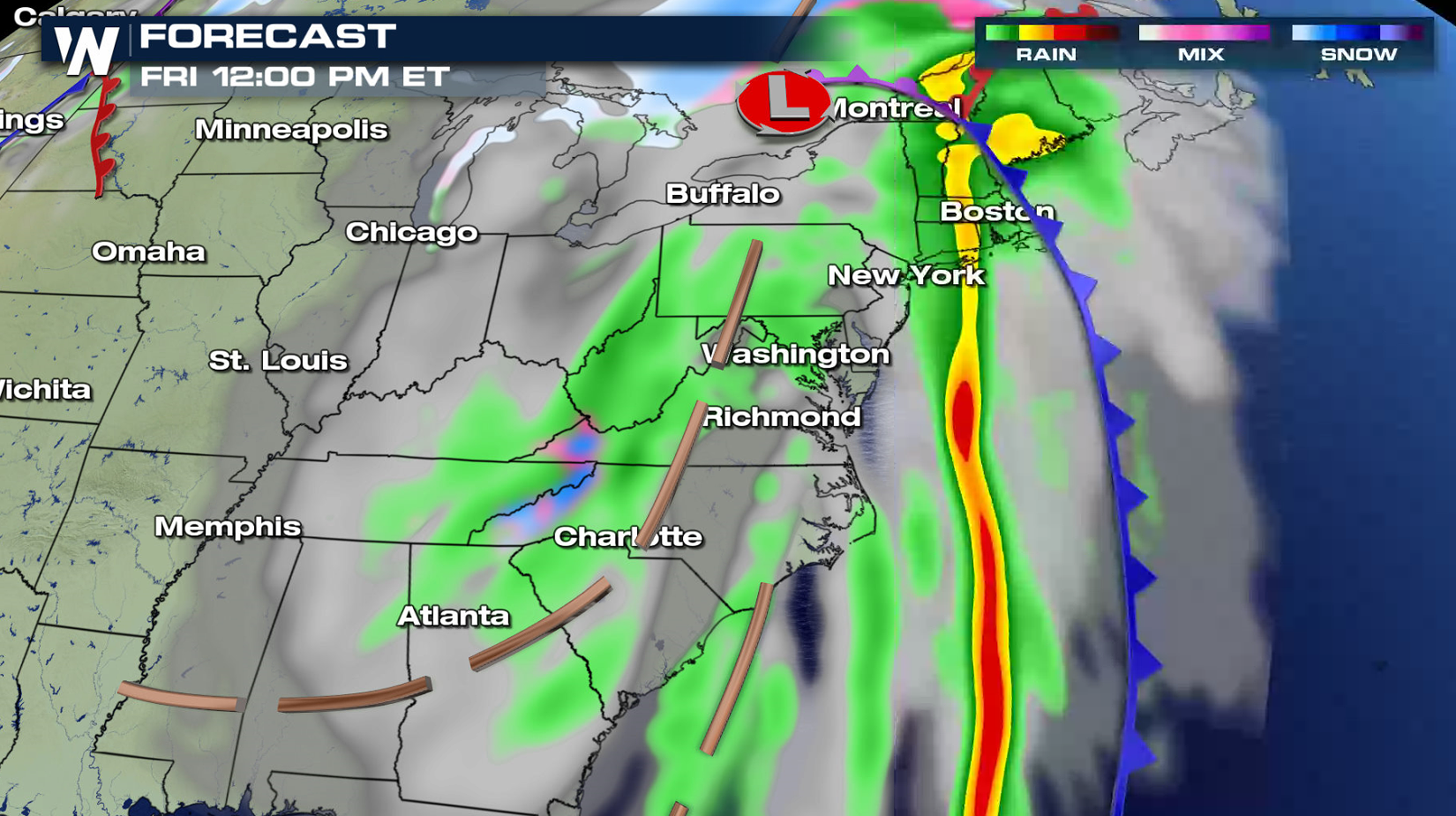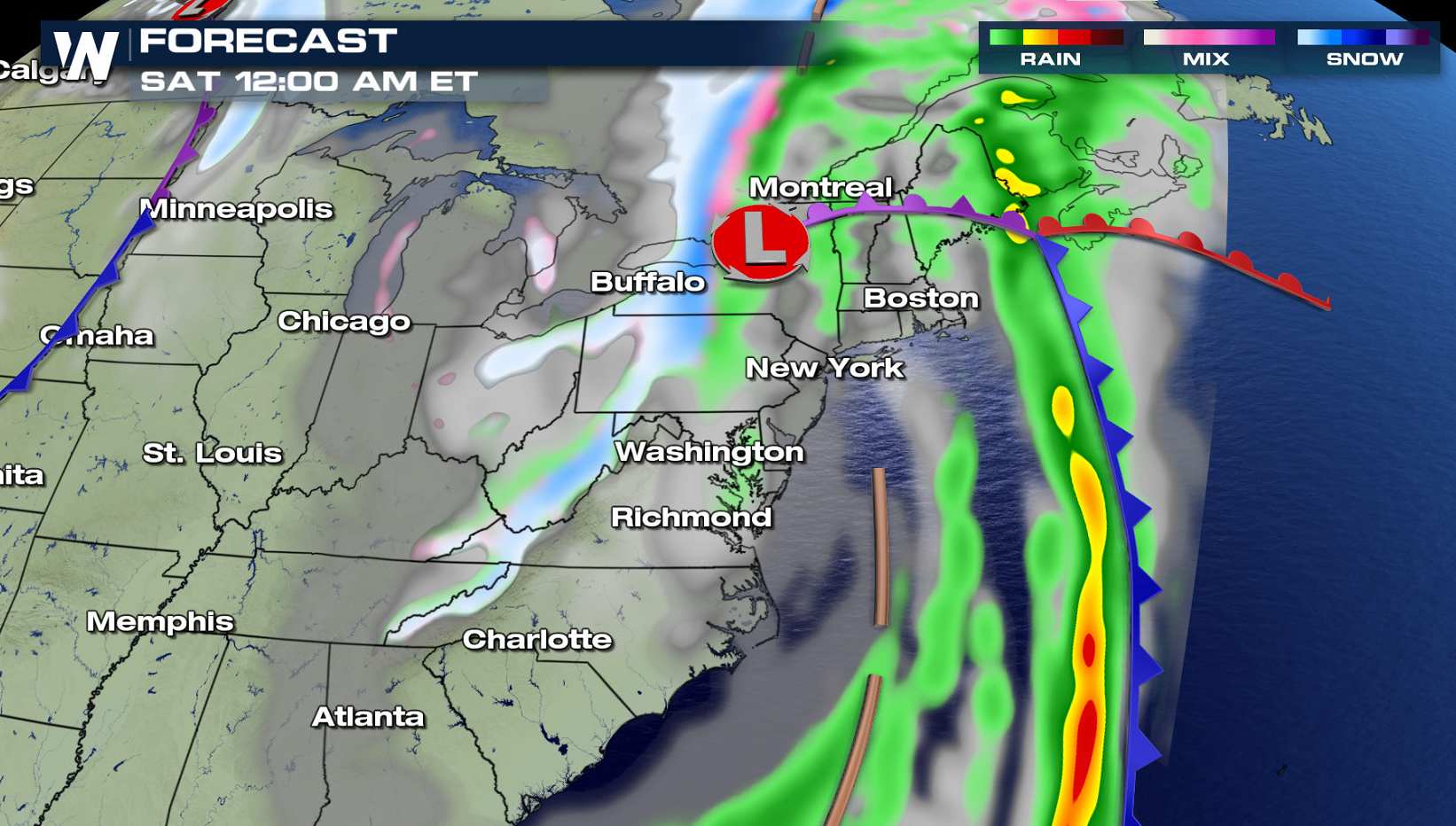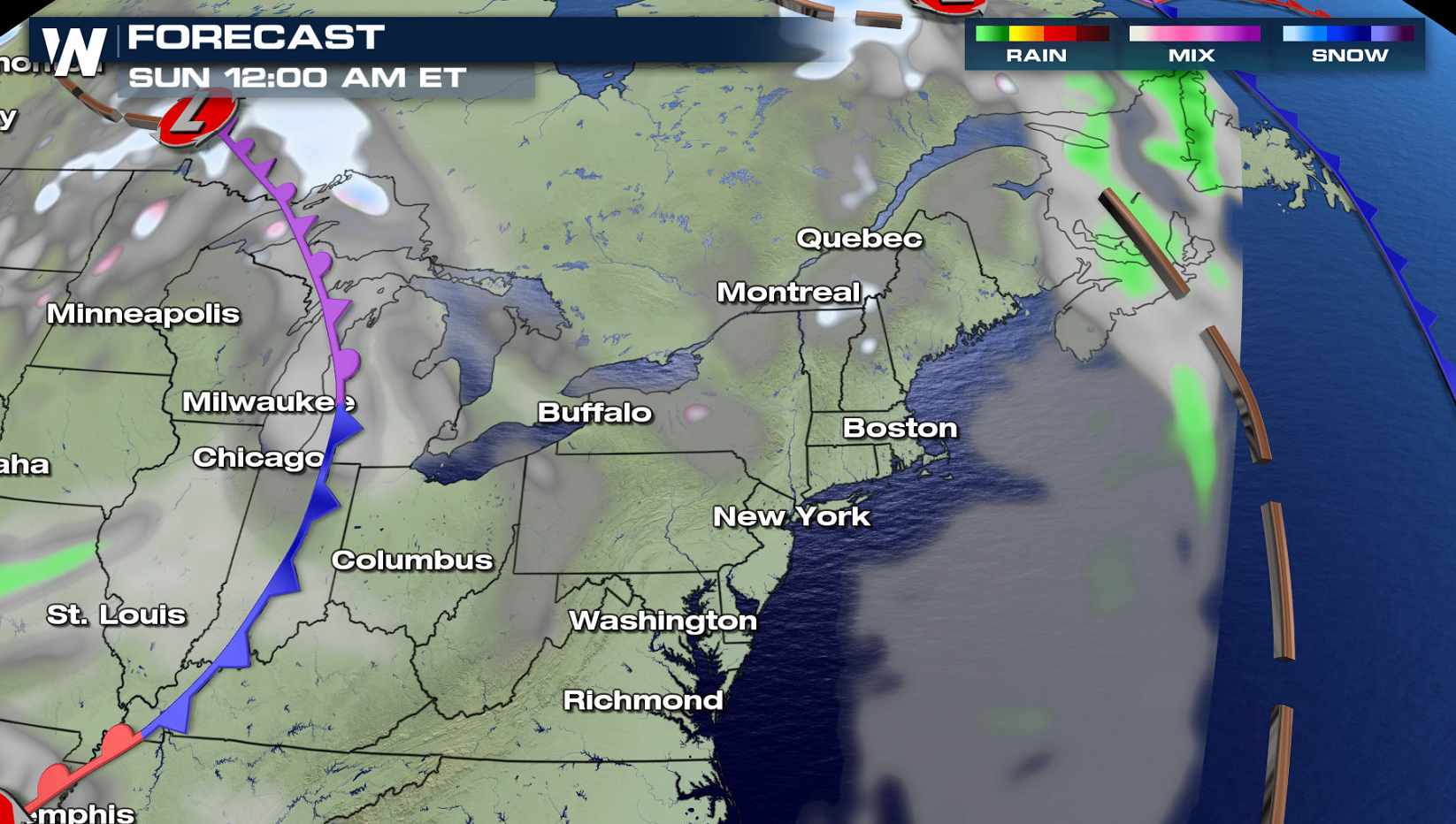 The low pressure center that has been slowing driving eastward will keep precipitation around today (Friday) into Saturday. As the energy shifts into the Atlantic Ocean Sunday, rain and snow will come to an end.
PRECIPITATION FORECAST
---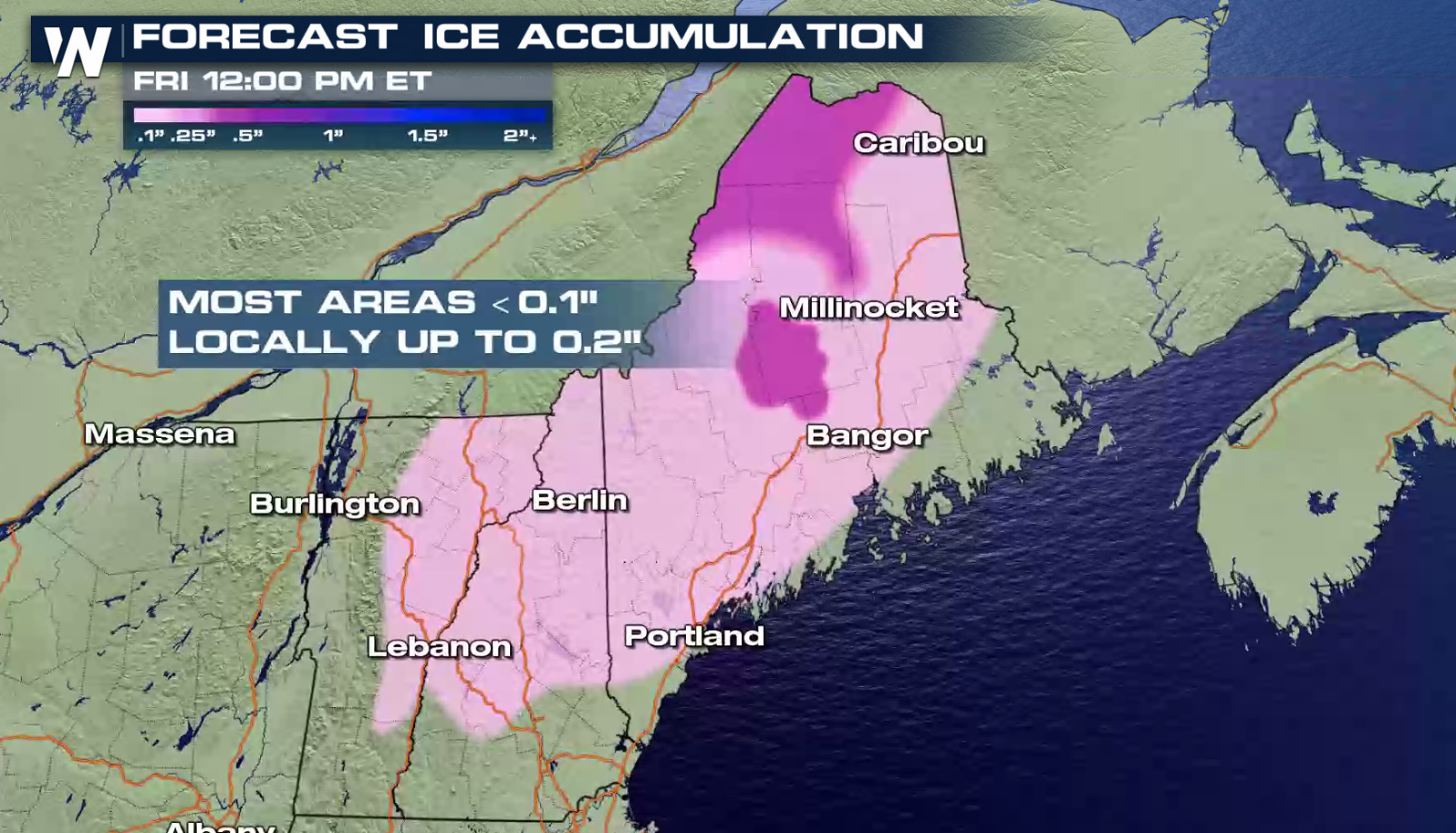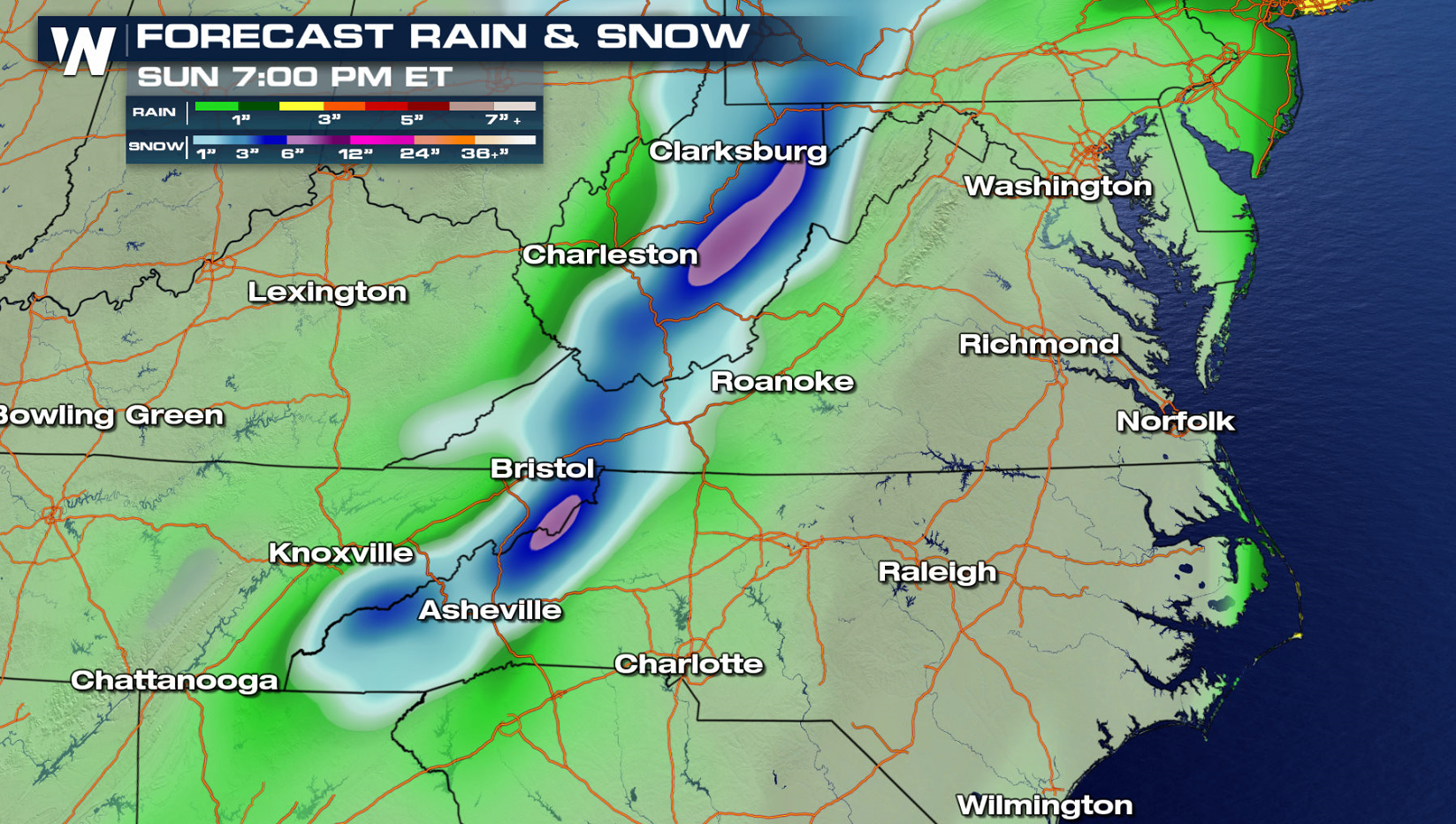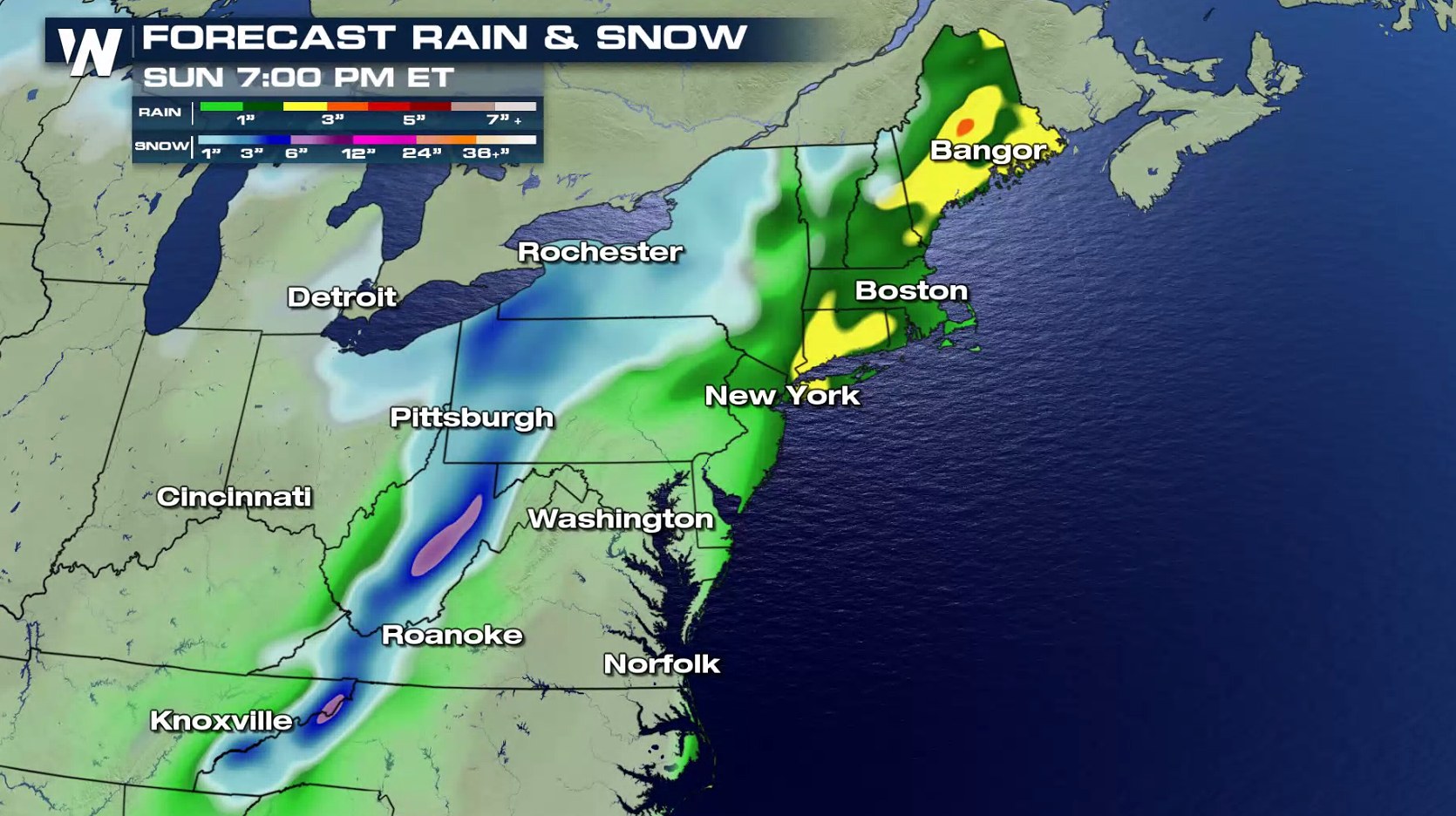 Into this weekend, up to 6 inches of rain will be possible. With a large amount of rain happening over a short period of time, flooding and ponding on roads might occur. Make sure to take commutes a little slower. Visibility might be reduced due to heavy rain.
A LOOK AHEAD
---