The northern Plains can expect an active day of severe weather to end this work week. Parts of the High Plains are under the threat of powerful thunderstorms, set to develop throughout today (Friday).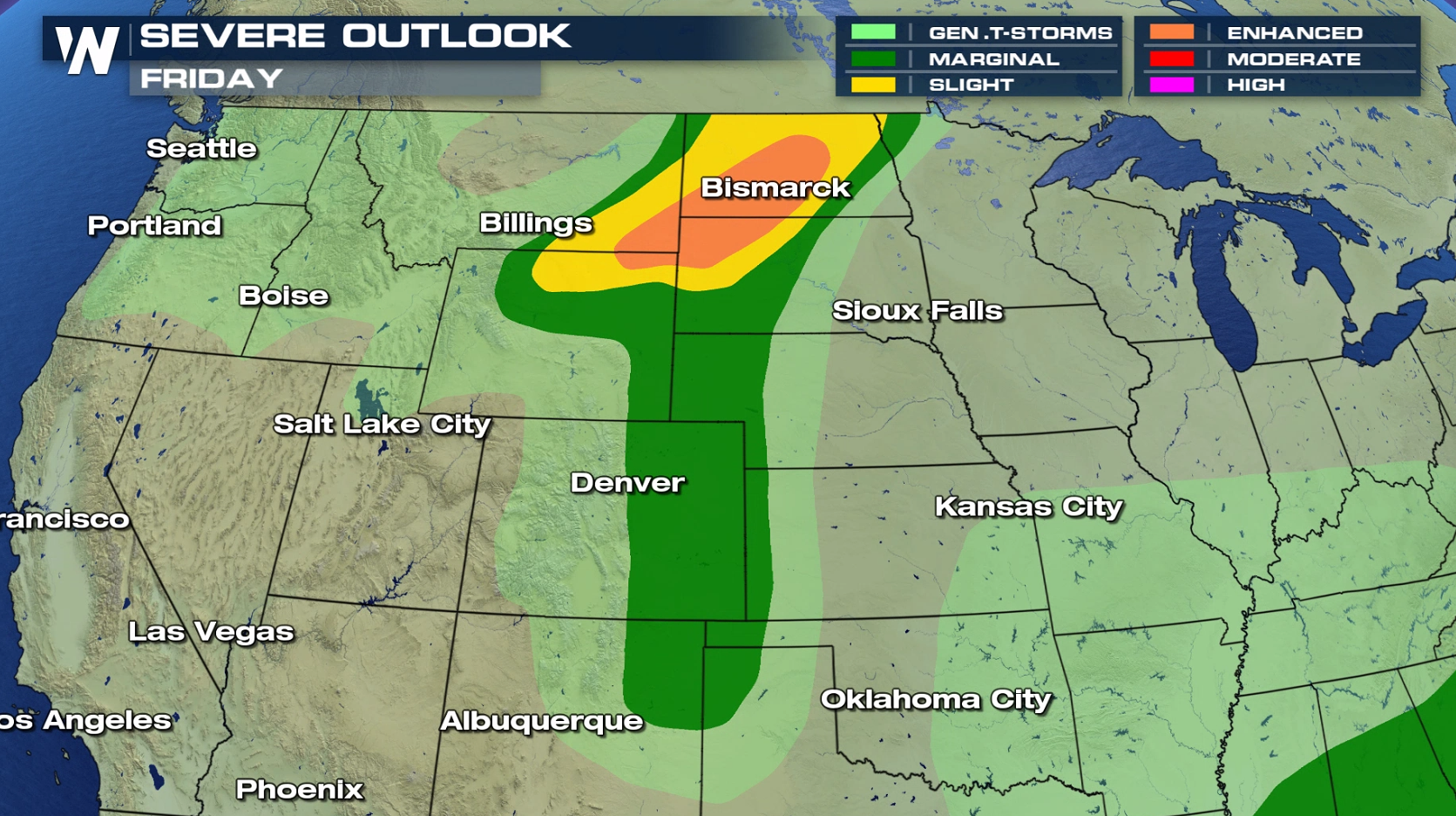 The Storm Prediction Center has highlighted parts of Wyoming, Montana, and the Dakotas under an enhanced risk of severe storms. The greatest risks will be localized powerful storms that could bring hail, and damaging wind gusts over 60 mph. While the risk of tornadoes is low, there is a chance a couple of storms could develop a funnel cloud or tornado.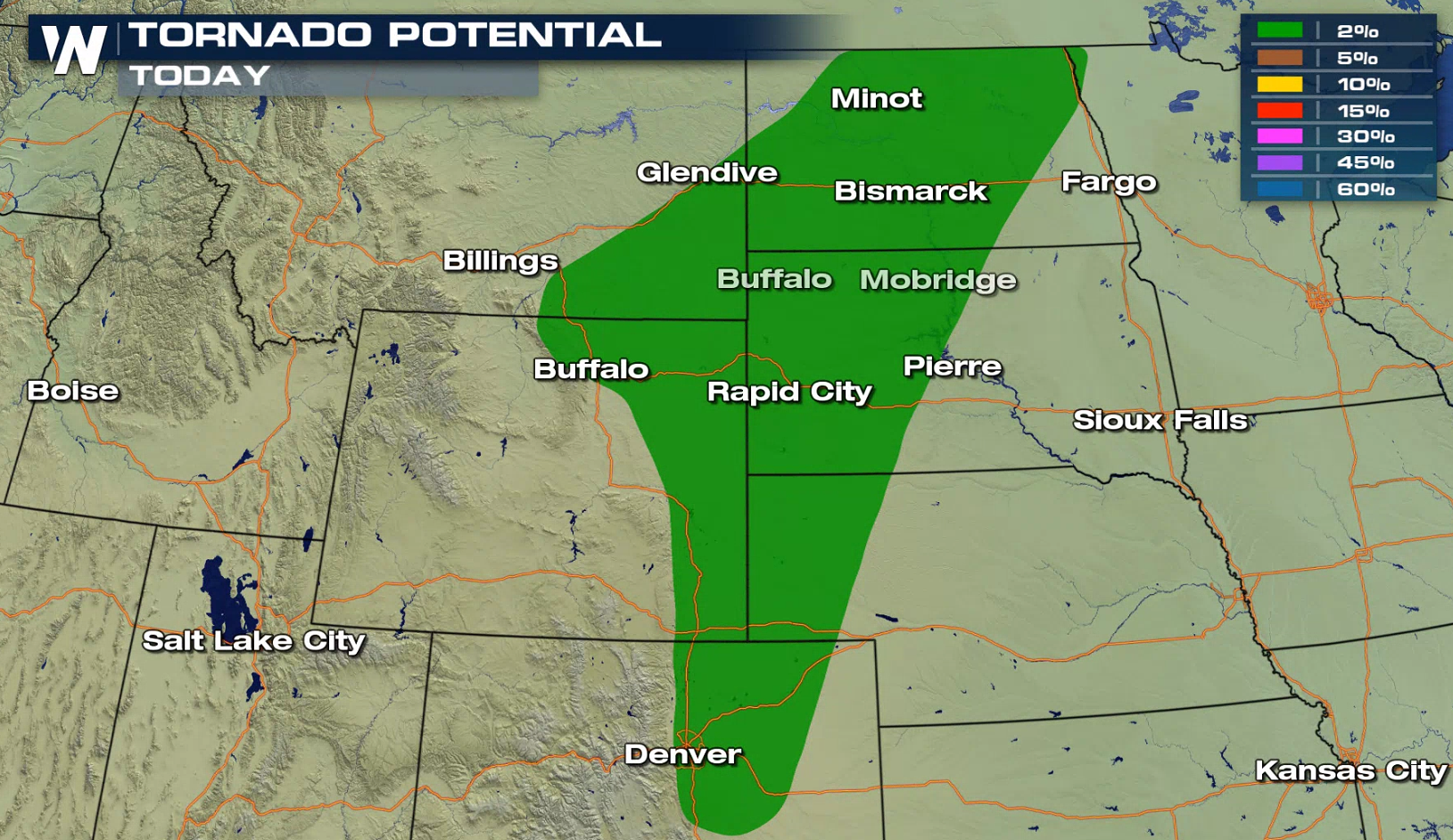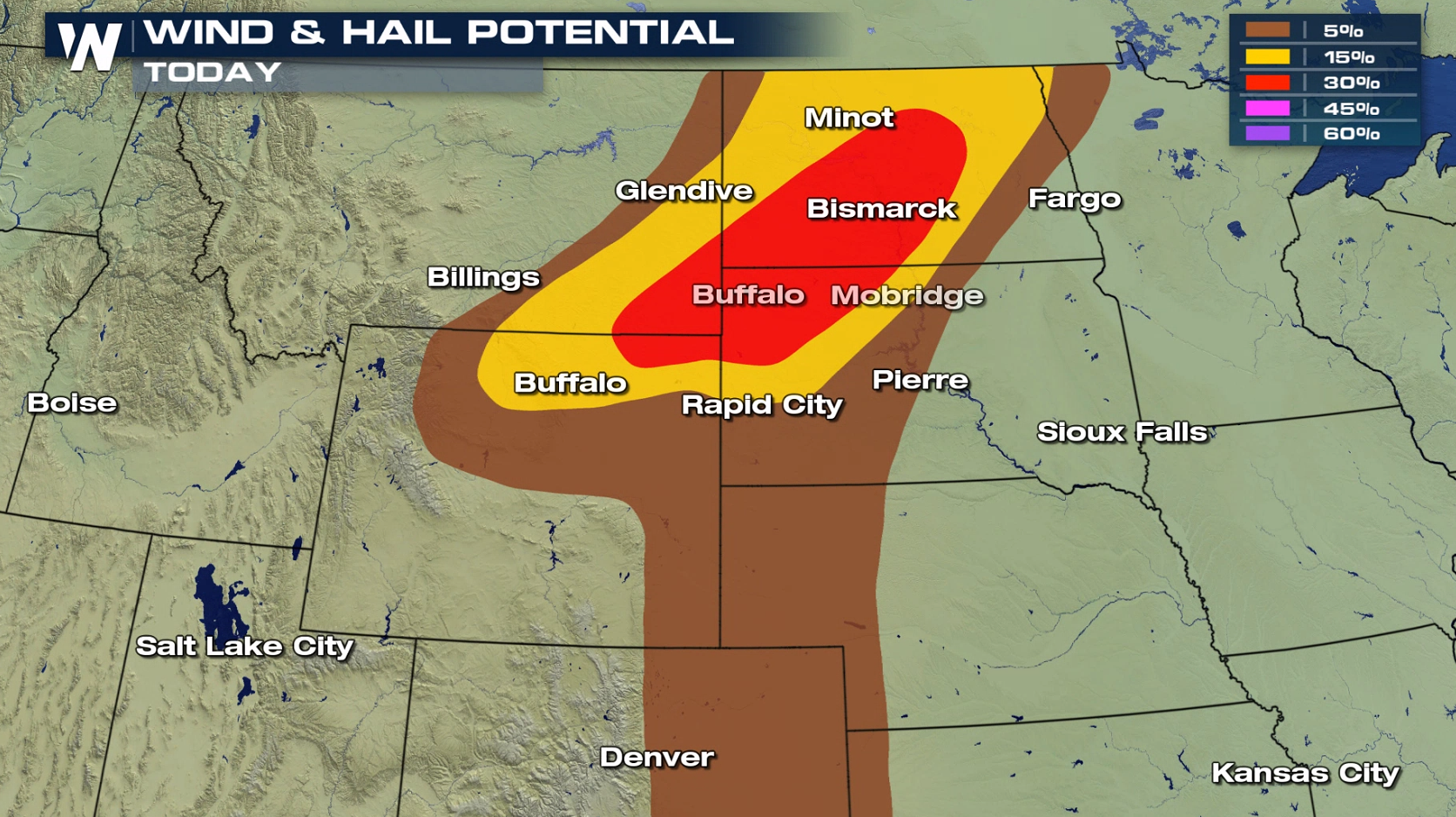 Additionally, some parts of Nebraska, Kansas, Colorado, Texas and New Mexico could also see a few strong storms. The SPC has highlighted a 'marginal risk' of storms for the areas in green (below) [
Related Article: What is a SPC category?
]
SETUP
The storms will kick off during the afternoon as temperatures rise and a cold front slices through the area. Upper level winds will also help add lift and energy to some of the storms as the jet stream digs across the northern tier of the U.S.
TIMING
Storms will develop from west to east in the afternoon, with most activity expected between 3pm and 11pm. Storms will carry through the night, but will weaken in intensity.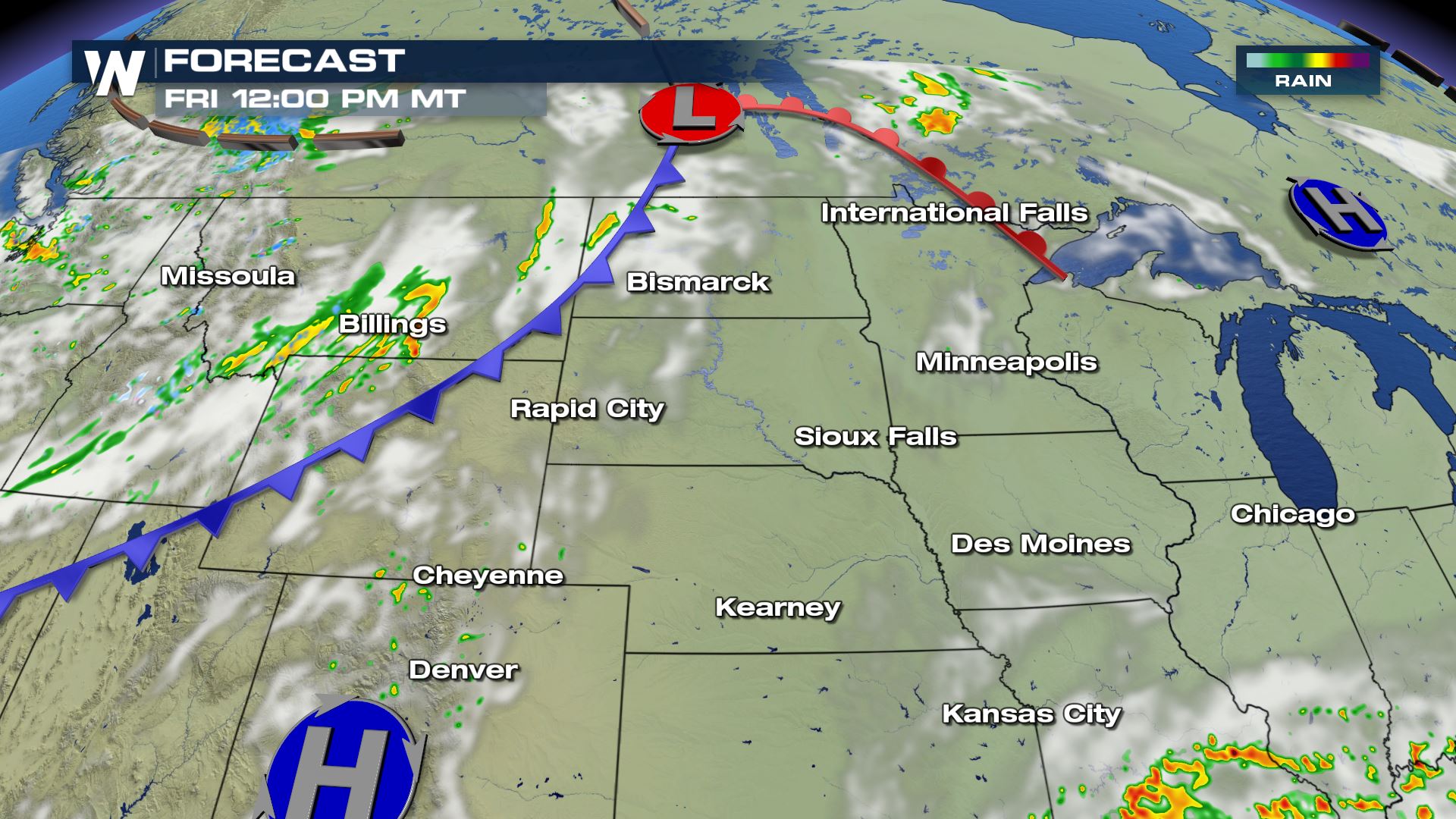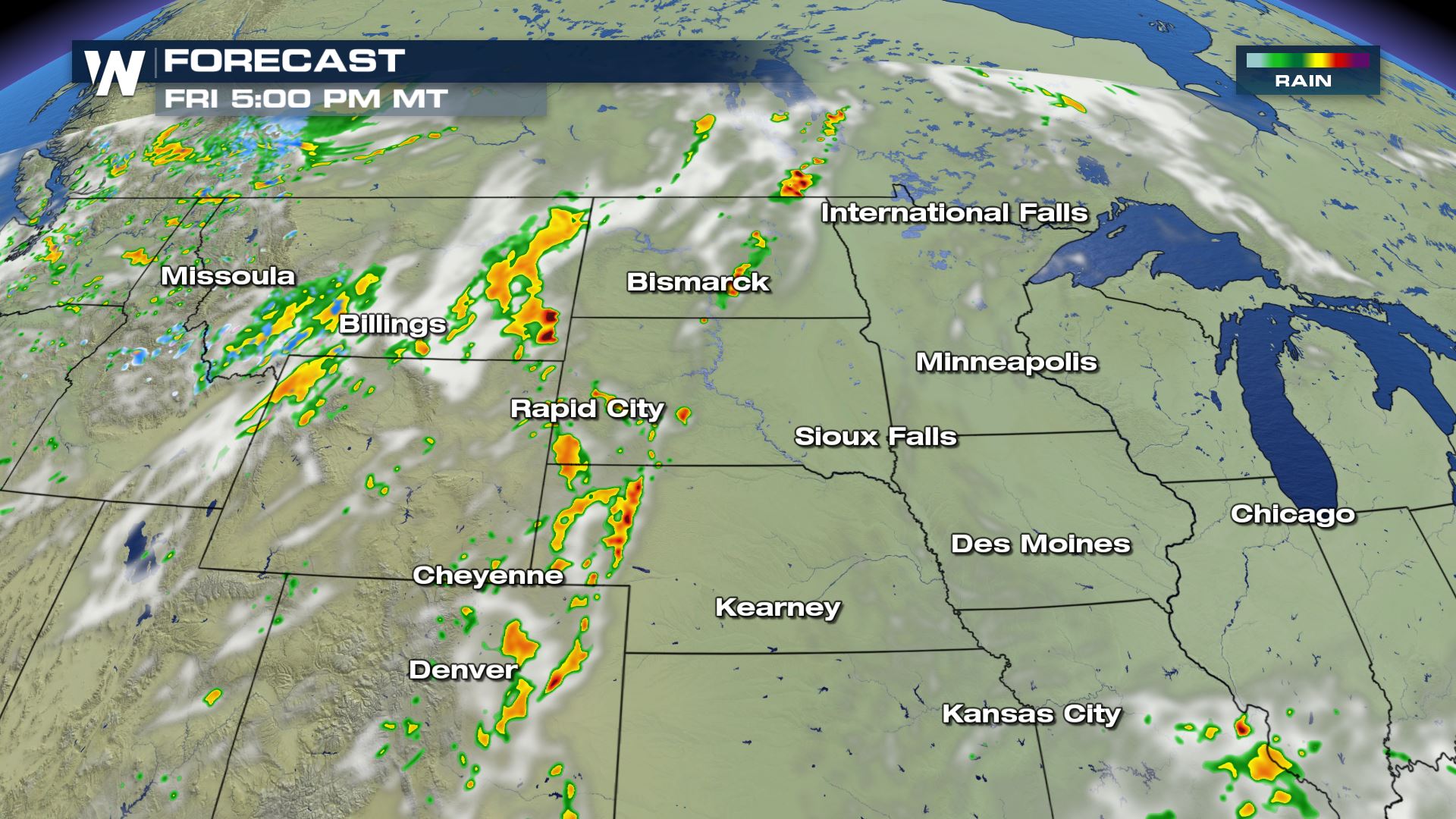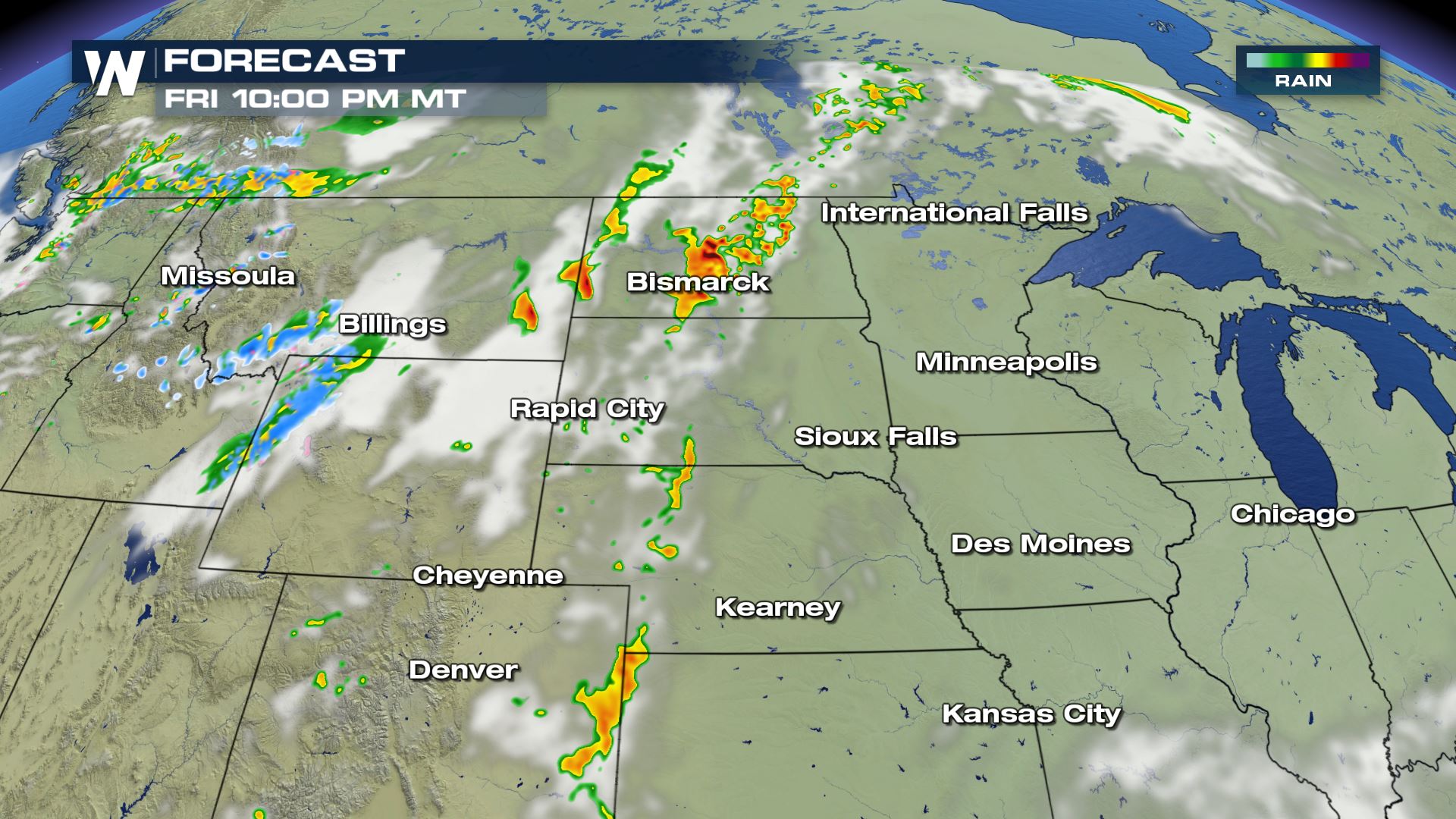 There is also a marginal severe weather risk covering a large part of the Southeast. Instability will be high in the atmosphere, but overall energy will be lacking. Isolated severe storms may producing damaging wind gusts, along with
tropical downpours that could lead to flooding
.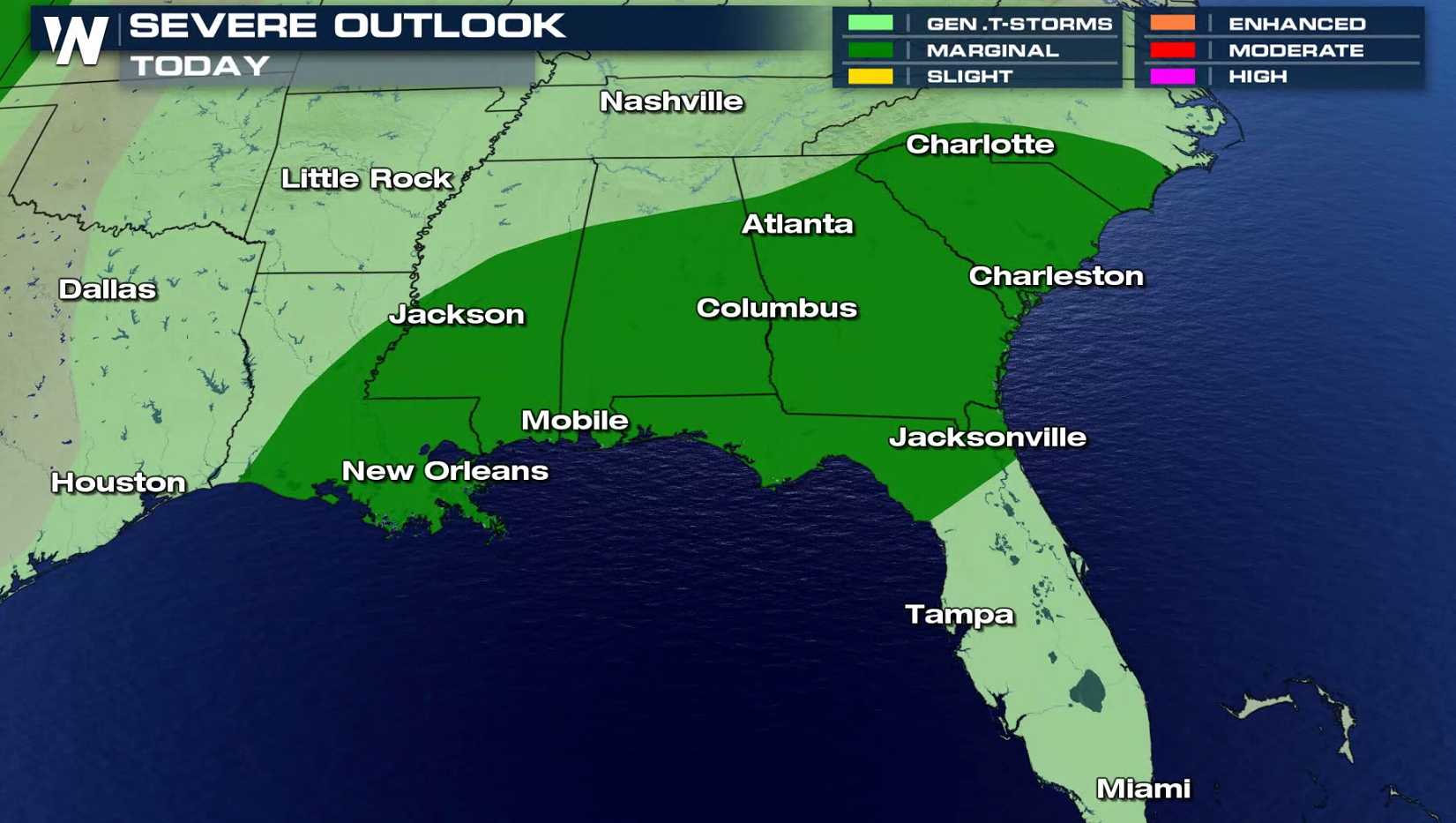 As storms move east overnight, there will still be a few strong storms that carry into Saturday. The Storm Prediction Center has highlighted parts of the Plains and Southeast for a marginal risk for Saturday.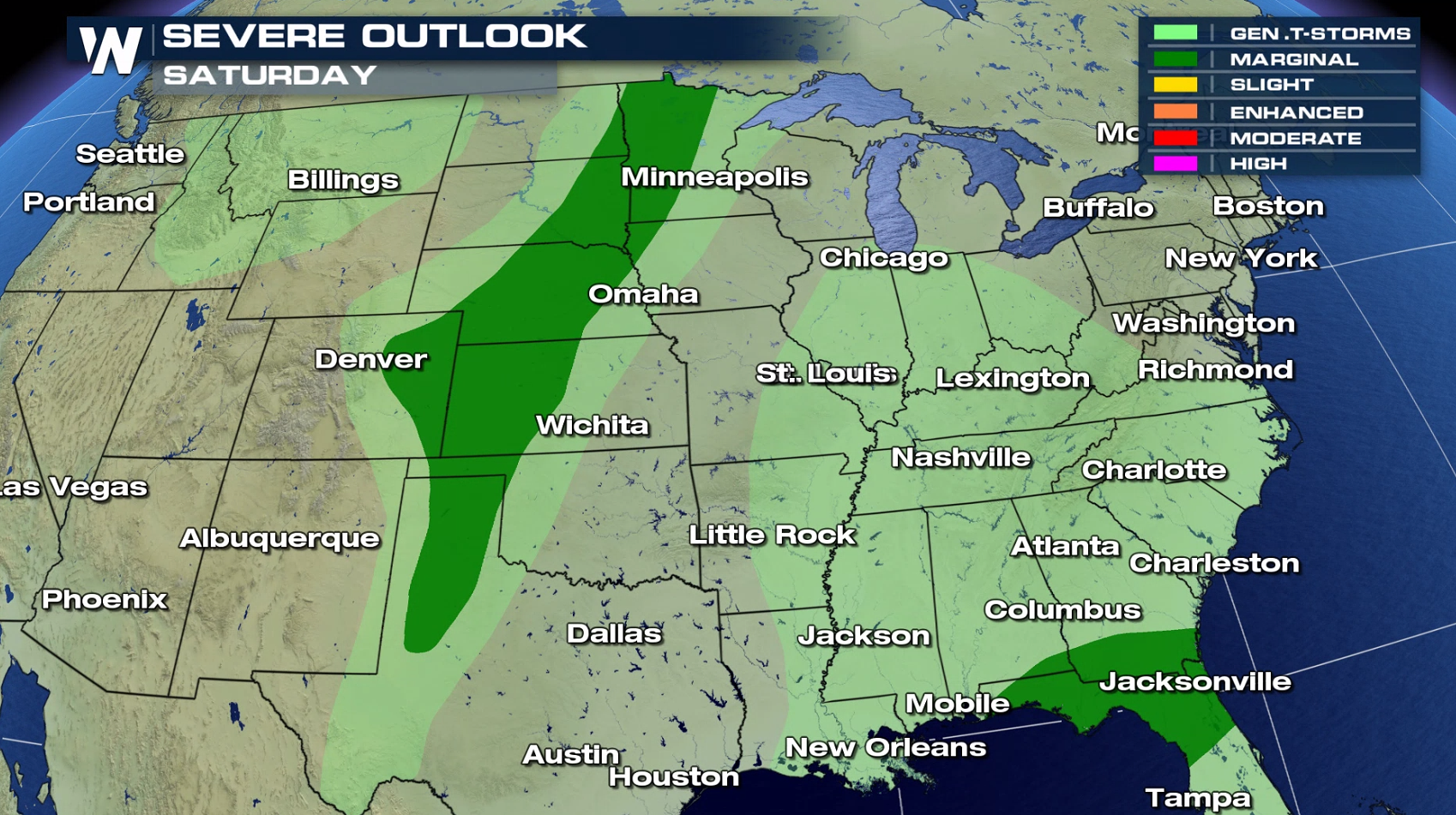 On Sunday, only a small area in central Texas will have the potential to see severe storms, with a marginal risk posted from the Storm Prediction Center.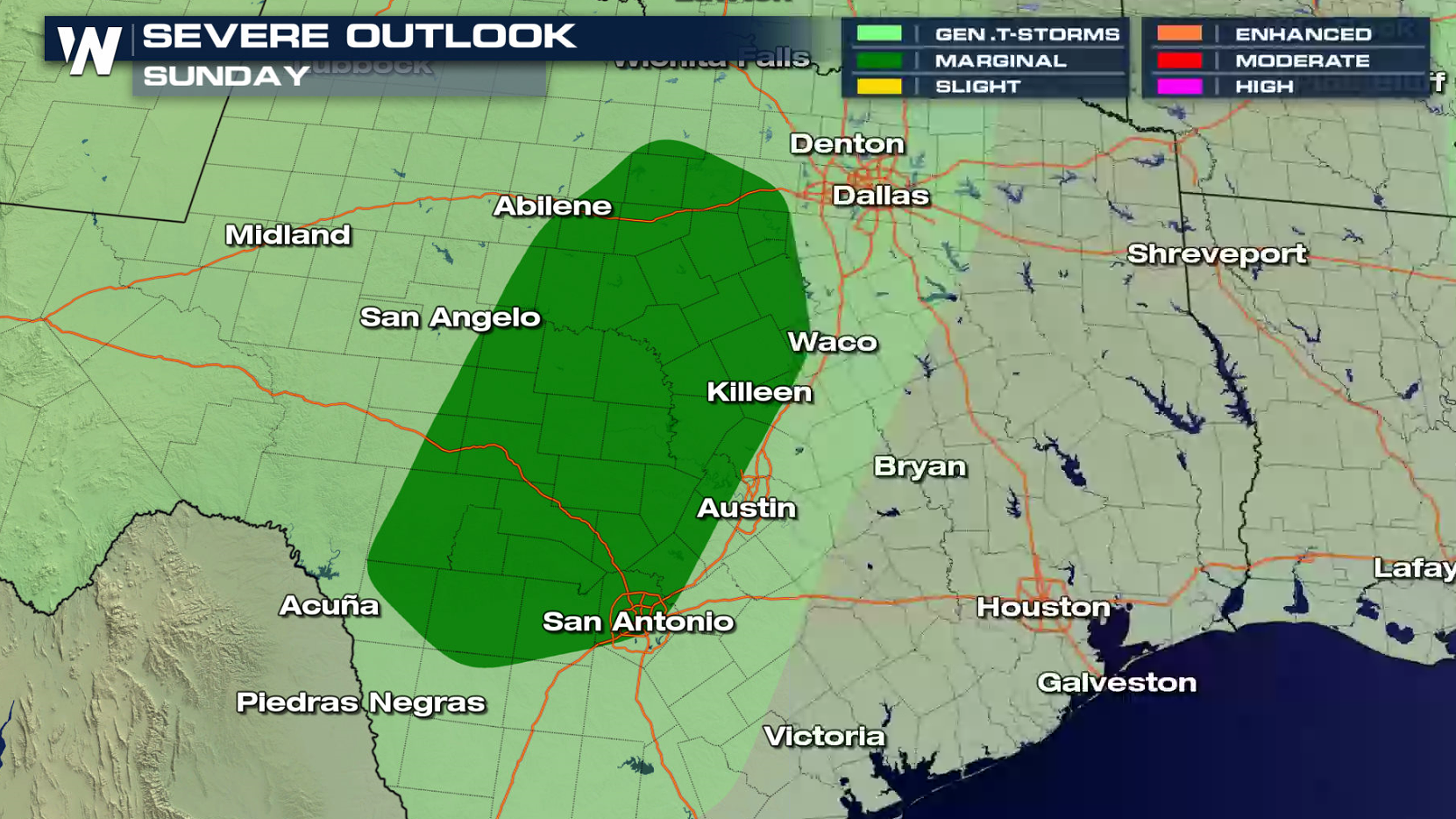 Stay tuned to WeatherNation for severe weather updates all weekend long with updates on-air and online.