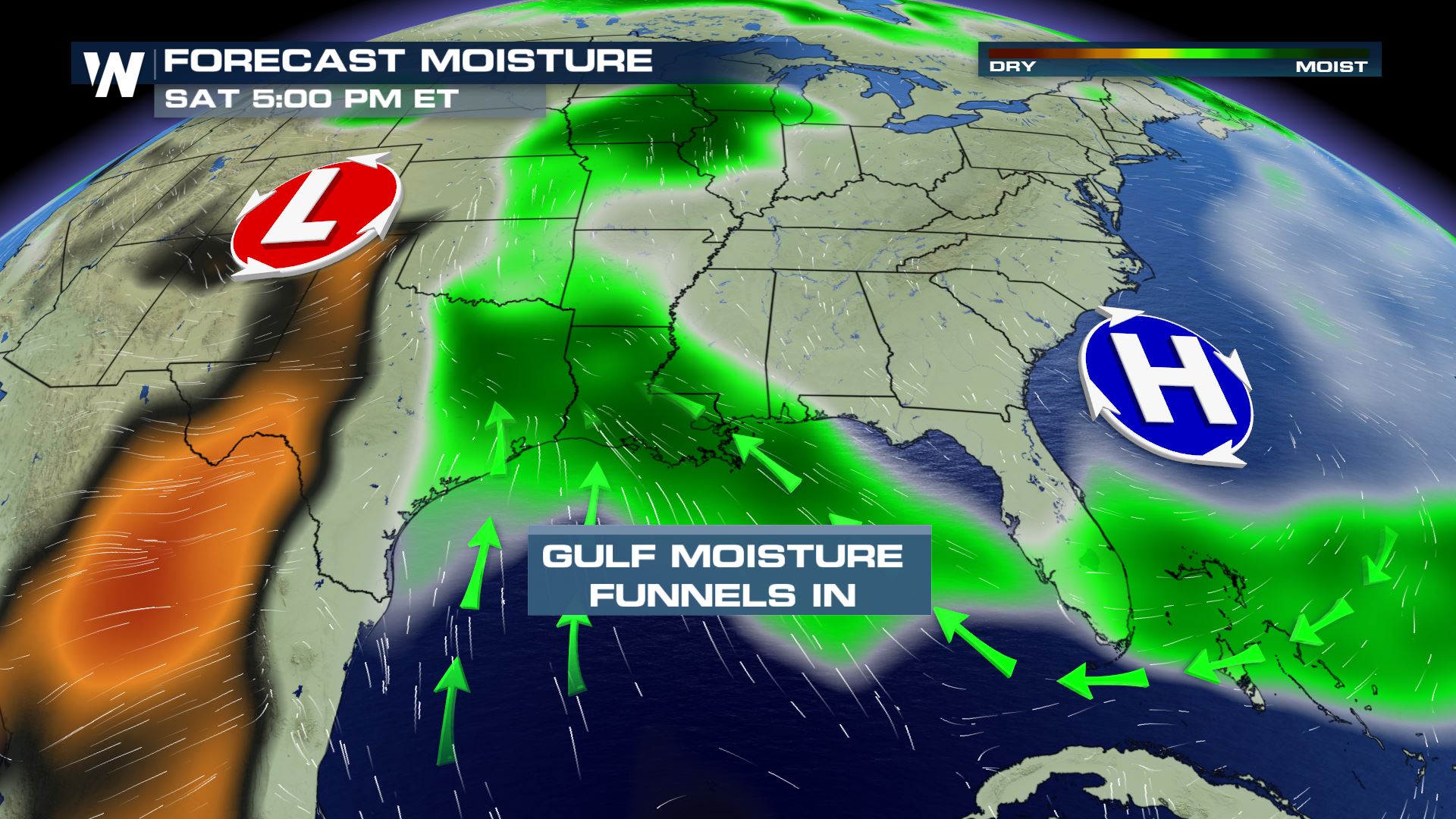 The severe weather threat will ramp up this holiday weekend. An abundant supply of moisture will continue to funnel in from the Gulf of Mexico and fuel the rain showers and thunderstorms. The energy needed for the strong storms will continue to move across the southern U.S for several days.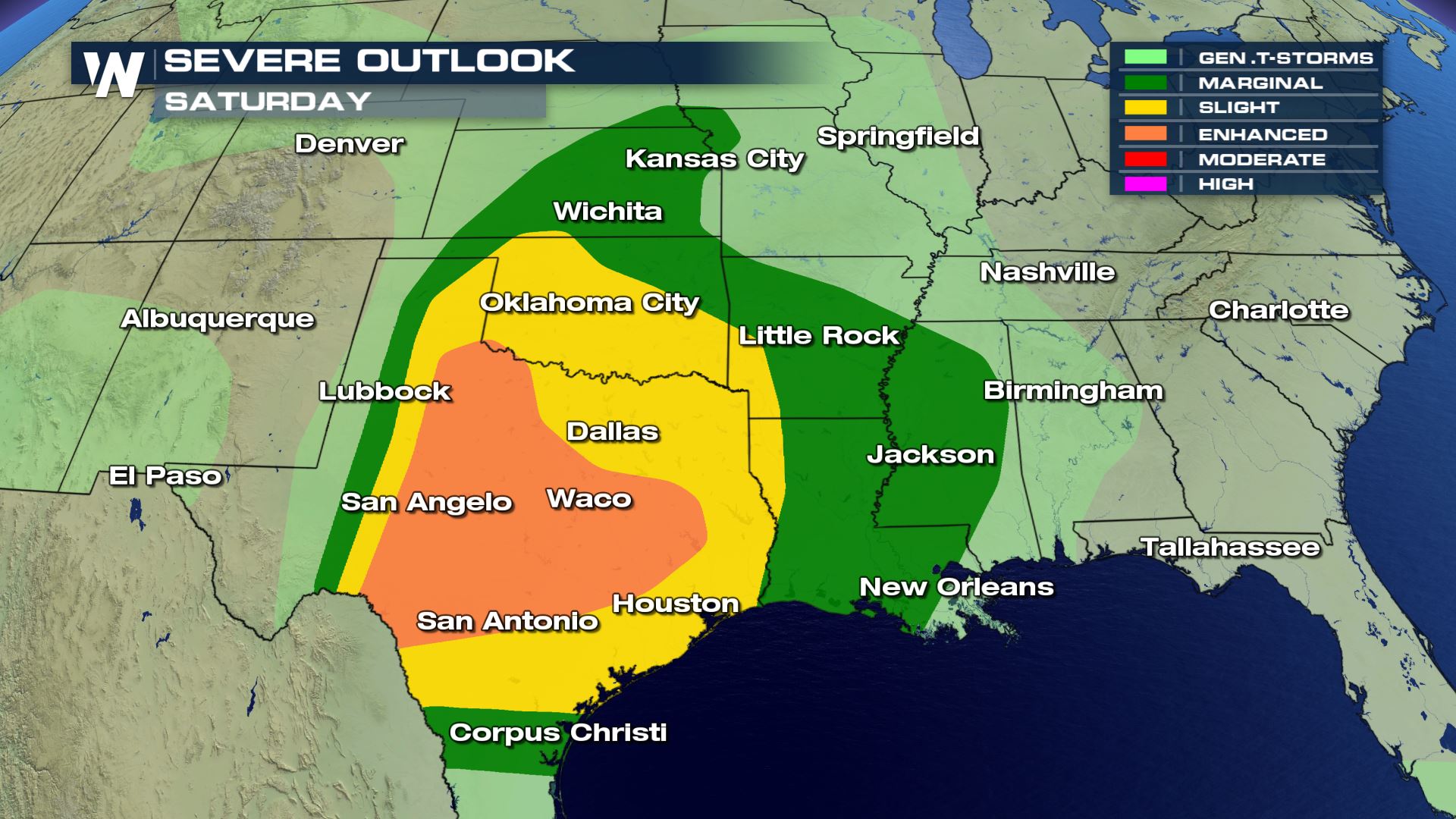 Once again, for Saturday, the severe threat sets up over Texas. But this time, it'll include areas across Louisiana, Oklahoma, Kansas, Arkansas, and Mississippi. An afternoon of strong storms in the panhandle region will move east into the evening. Large hail will be the primary threat, but tornadoes and damaging wind gusts are also possible.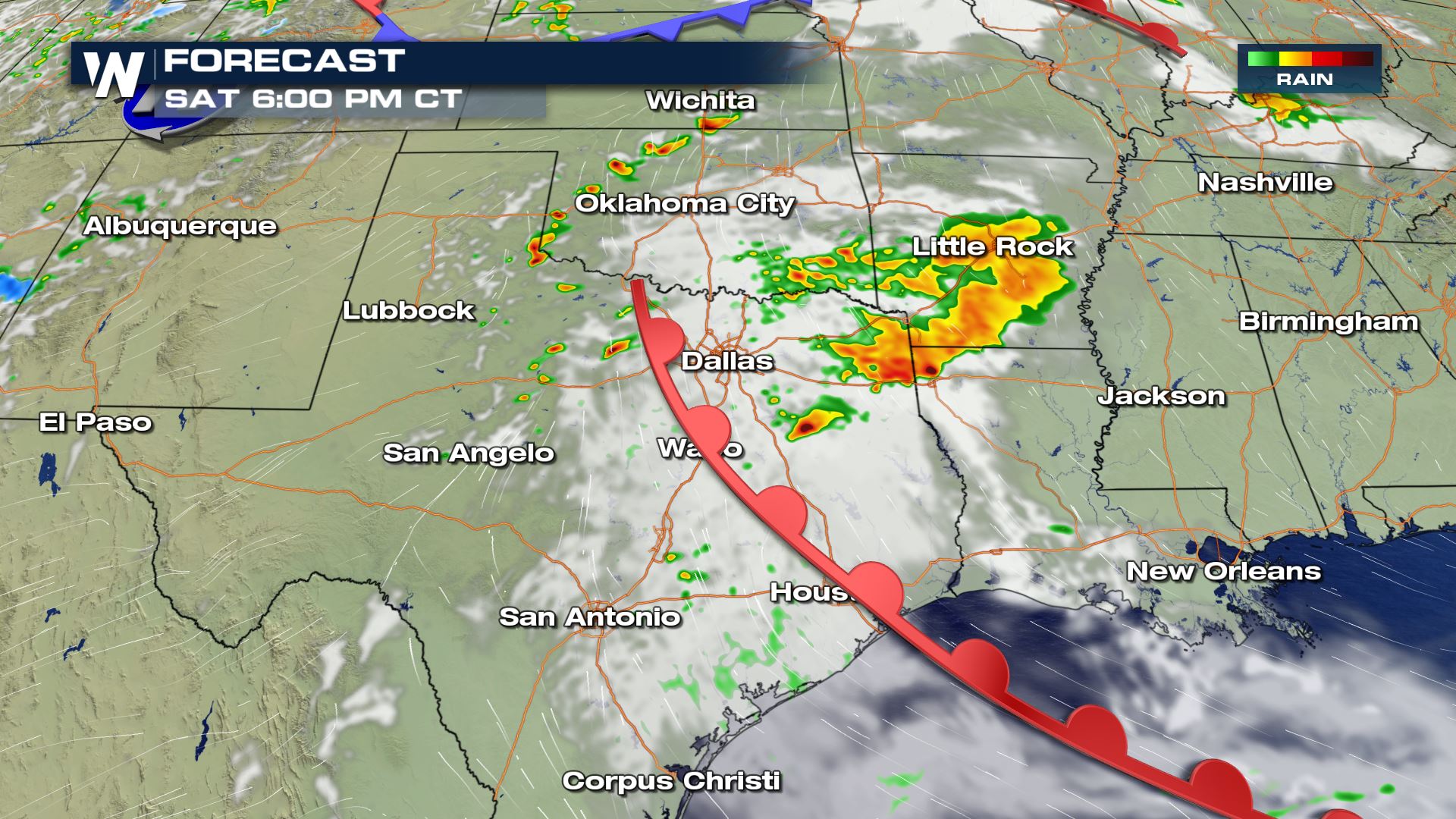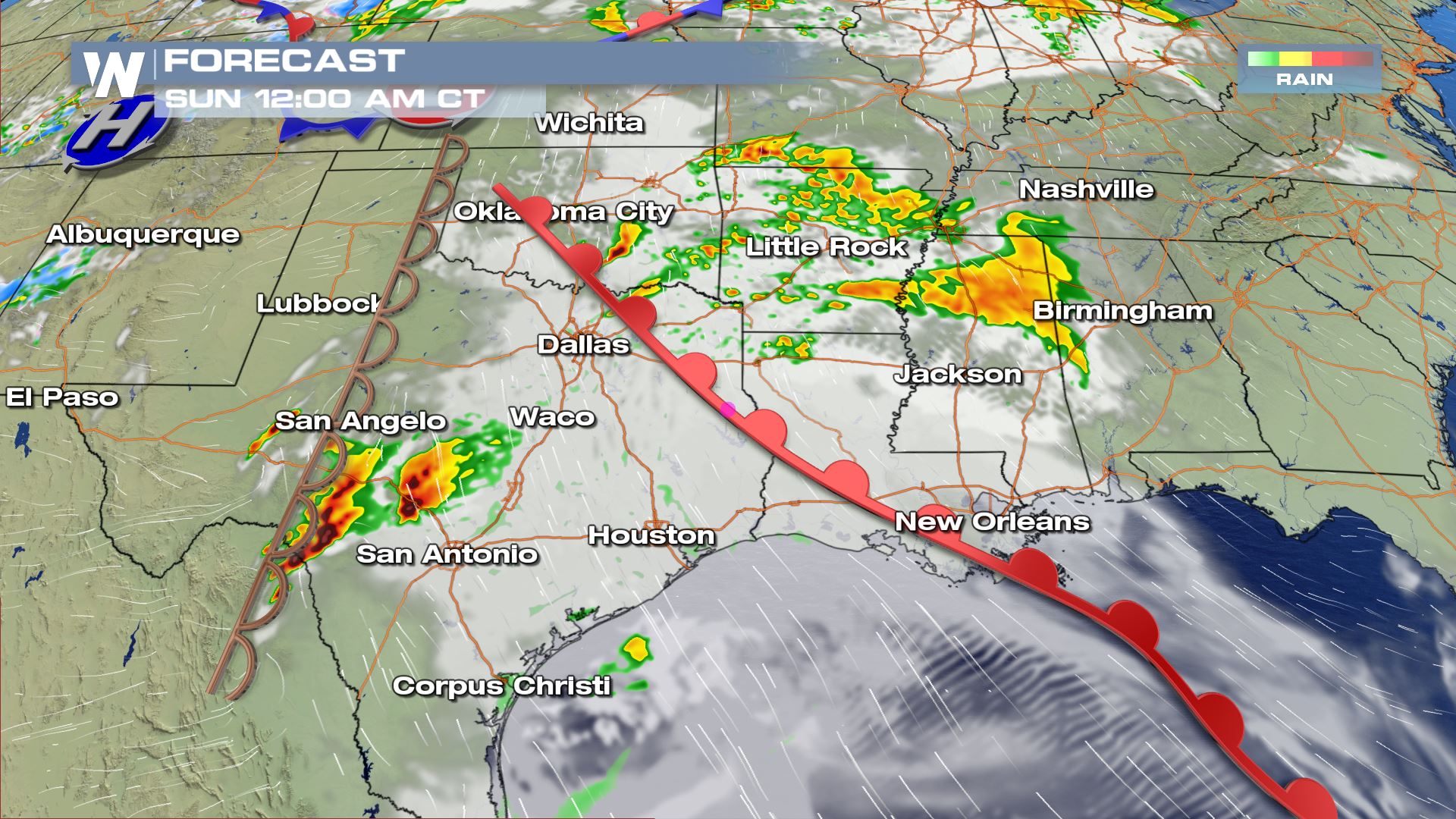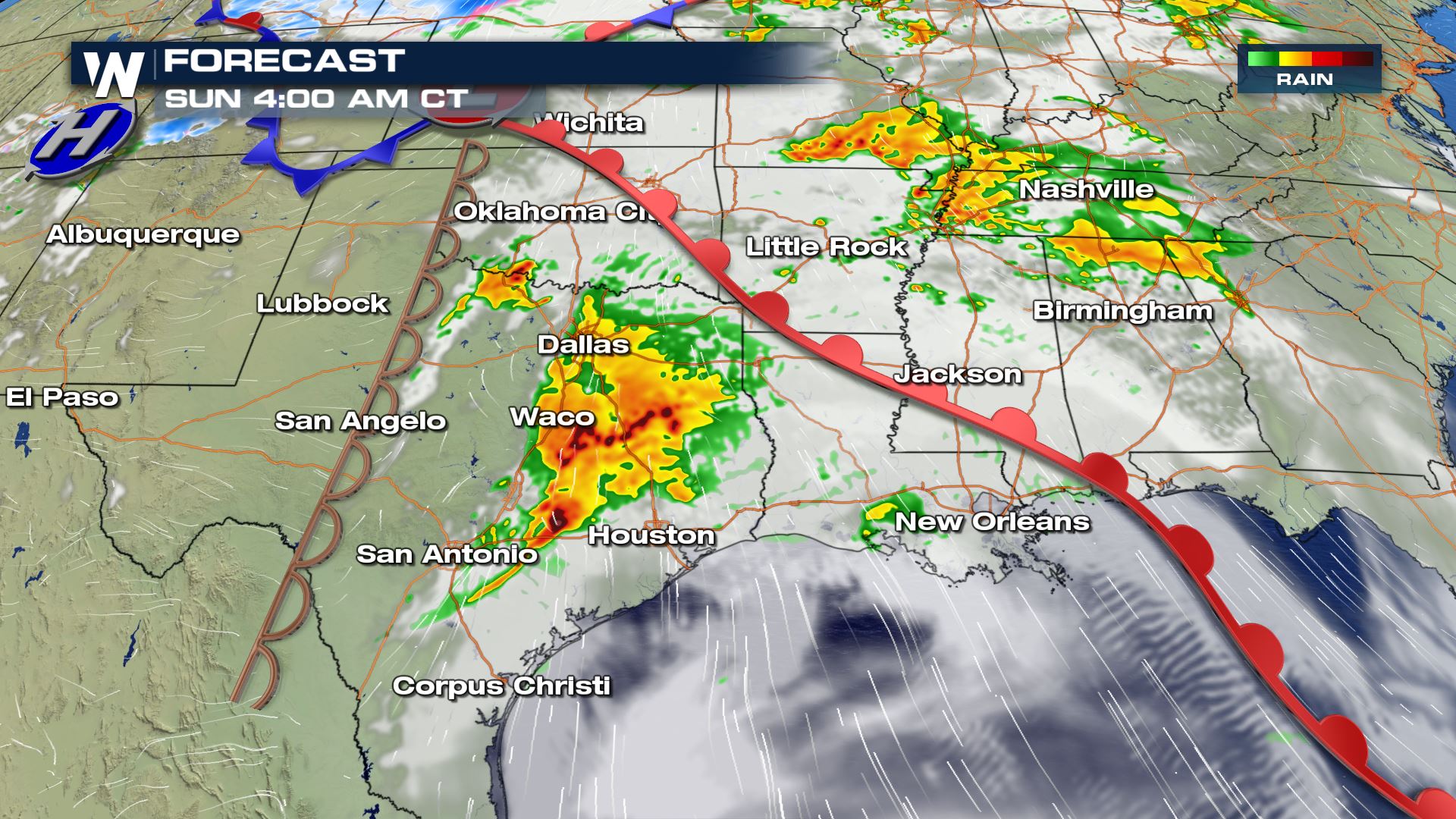 The biggest threat for powerful storms won't likely kick in until overnight. Into the early morning hours of Sunday, southwest Texas will get a boost of upper level energy to aid in storm development. Strong storms will build in the southwest portion of the state, around midnight. They will stay strong and head for the I-35 corridor, near San Antonio and Austin before daybreak. Make sure to have multiple ways to get severe weather warnings before heading to bed, tonight. Also, know where your safe place is as soon as possible. Some public shelters may have different availability due to Coronavirus concerns.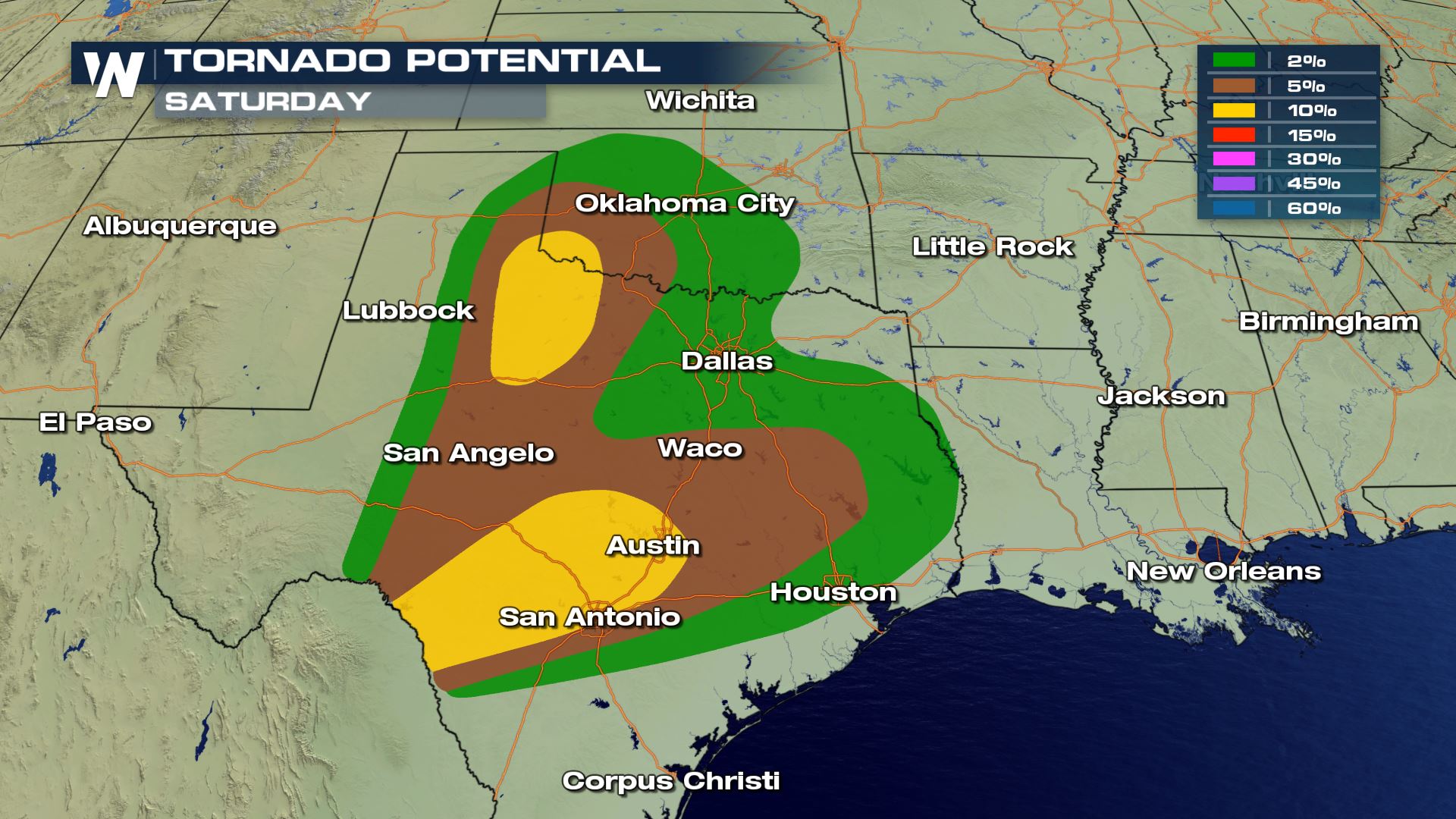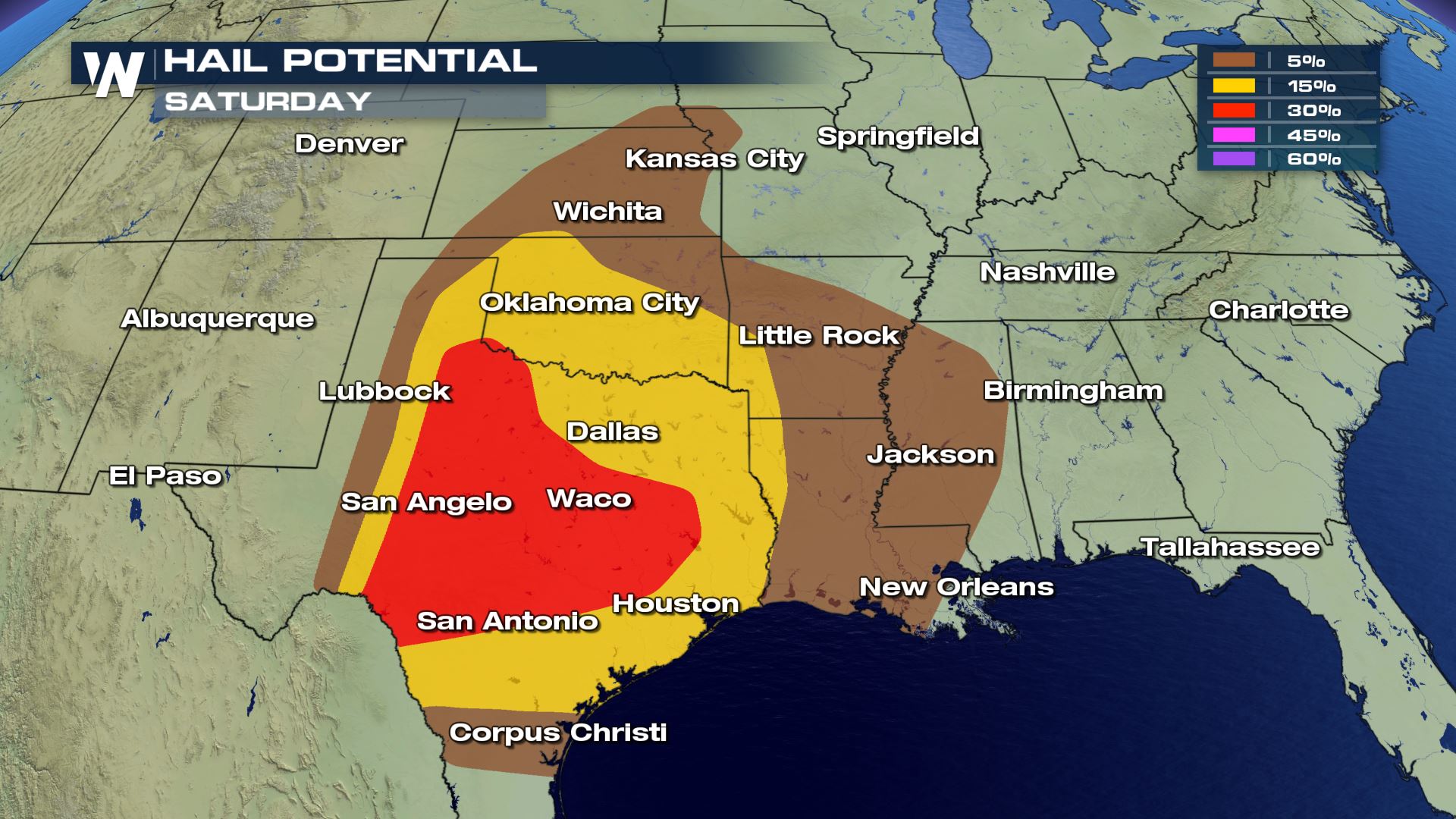 Heavy rain will also be in the forecast so make sure to be on the lookout for flooded roadways. Stay safe, and remember to always "Turn around, don't drown."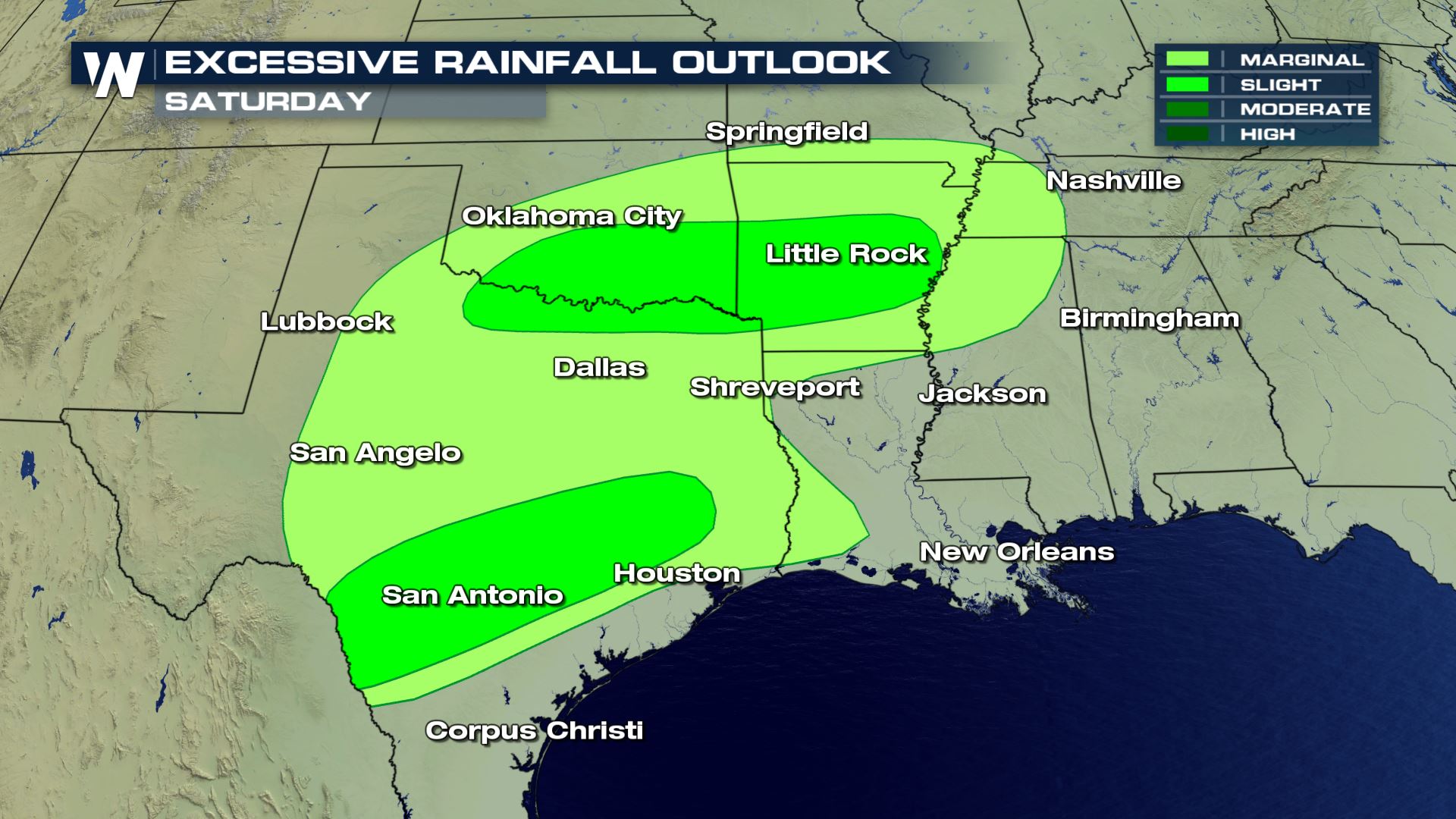 Stay tuned to WeatherNation for the latest updates on the severe threat for the remainder of the week.