Already we have had multiple CONFIRMED tornadoes, including one in Little Rock, Arkansas, and near Memphis, Tennessee, producing damage. The tornado in Little Rock was caught on camera by our field crews. Please take all warnings very seriously today as storms have a history of damage. Another powerful tornado moved through Wynne, AR to the Northwest of Memphis this evening as well. We have two areas of focus for severe weather overnight - one through northern Iowa and another through the lower Mississippi River Valley. All modes of severe weather are possible and have occurred - damaging tornadoes, winds, and large hail. We have a HIGH risk (level 5 out of 5) for severe storms centered around Jonesboro, Memphis, and up into Paducah, KY. However, the severe weather threat extends far beyond into east Texas, the I-20 corridor, and south of Louisiana, Mississippi, and northern Alabama, into Tennessee and Kentucky.
A Tornado Watch is in place overnight; the Tennessee watch is a "Particularly Dangerous Situation" tornado watch, meaning that long-track, intense tornadoes will be possible. Take all warnings seriously this evening and overnight, and make sure you can get into your tornado-safe place as quickly as possible.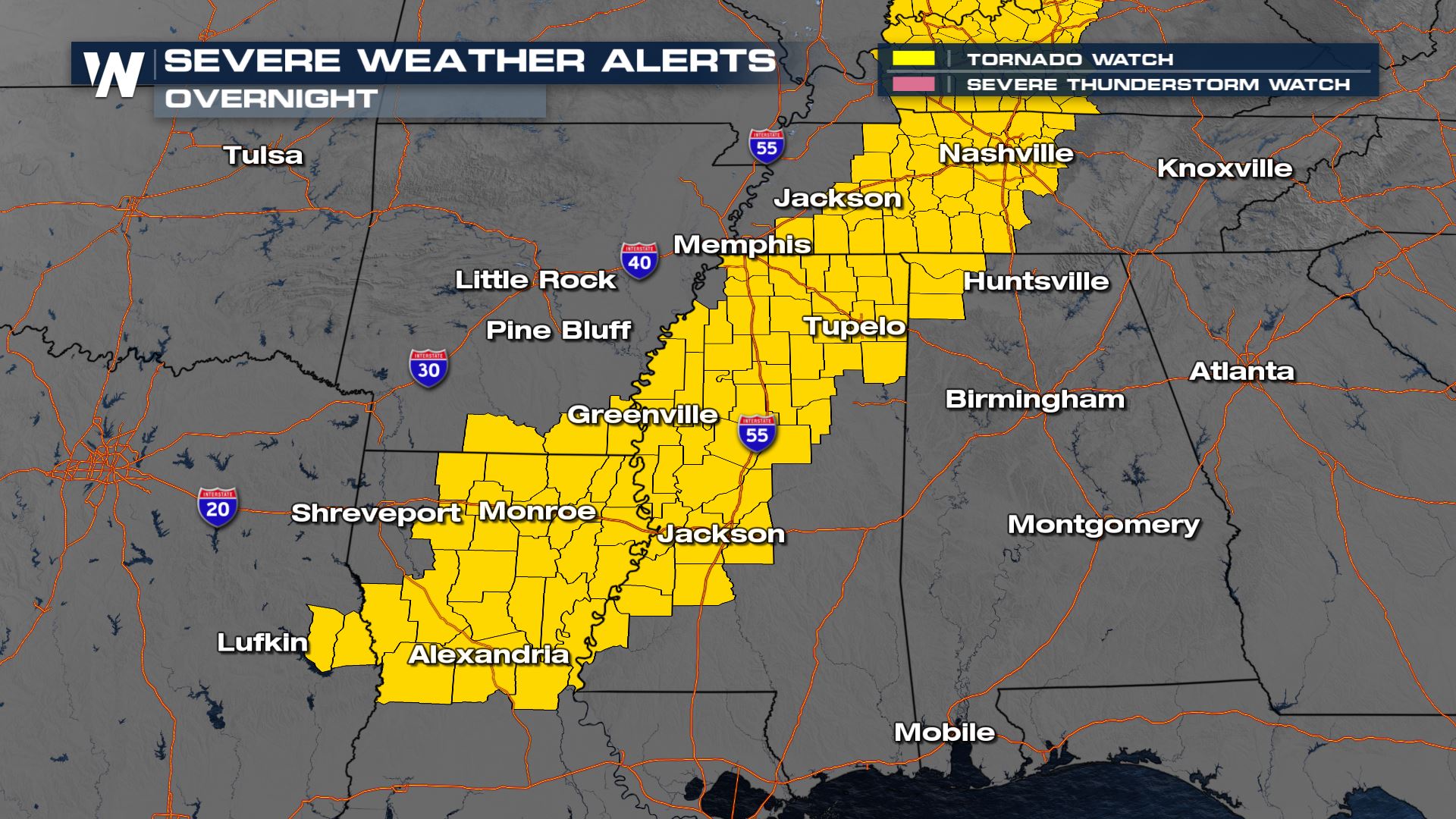 Damaging winds and tornadoes are likely as the front moves through. During the event of a tornado move to a basement or interior room away from windows. There is a significant risk for tornadoes and damaging winds across the mid-South and we have already seen damage that is in line with EF-2 to EF-3. The most concerning areas for strong tornado formation are the yellow, red, and pink areas shaded below. However, if your location is highlighted at all on the map below, there is an elevated risk for tornadoes.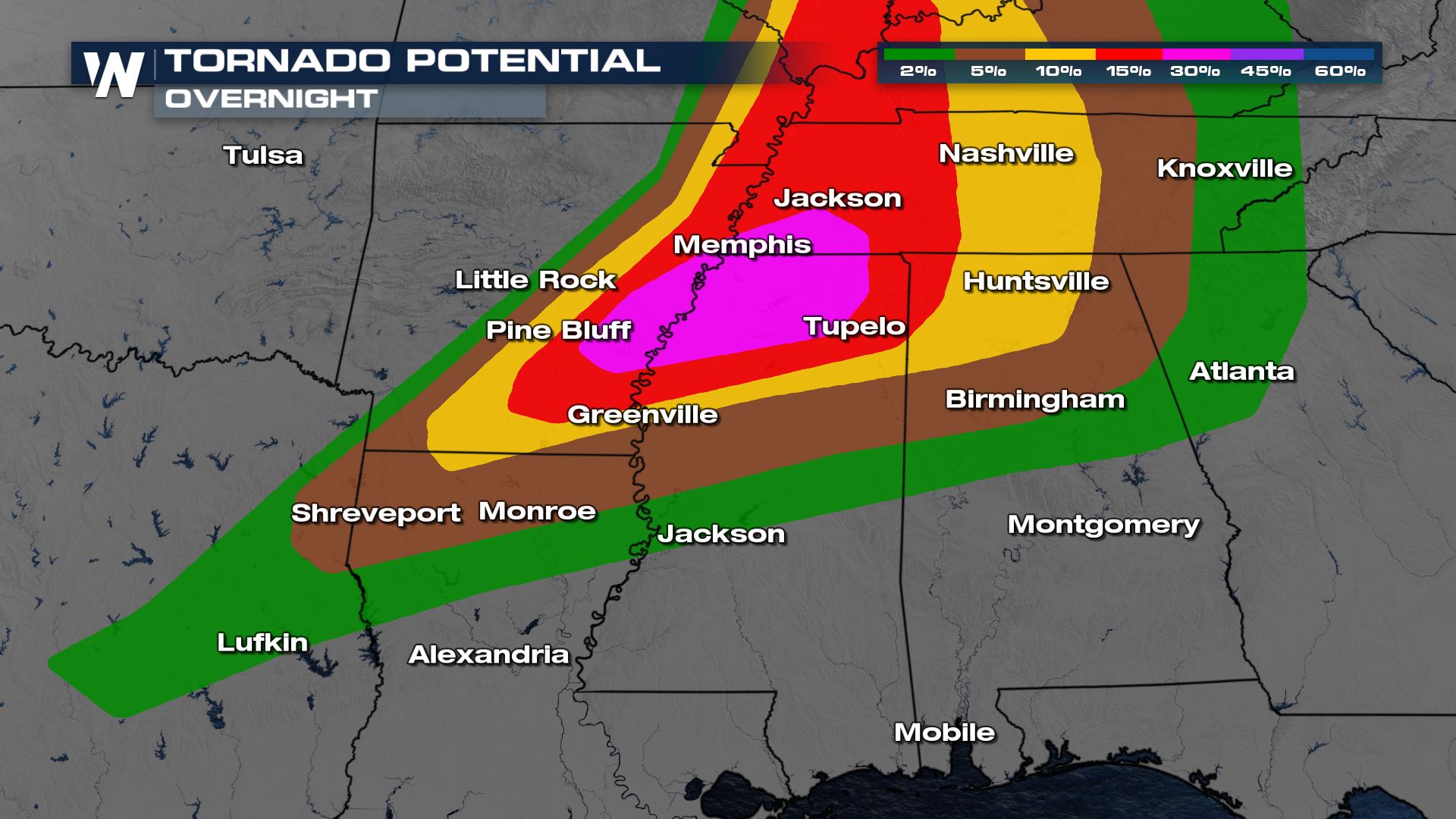 Storms will continue overnight through the Deep South with tornadoes, damaging winds, and large hail possible. The more individual a storm is the higher potential for tornadic rotation and large hail. As storms try and develop into a line, we will be watching for the threat of damaging winds tonight in Mississippi, central Tennessee, and Alabama.
Please stay up-to-date with the latest weather watches and warnings. Prepare to take action, if needed! Stay with WeatherNation as we continue to update this developing situation!