FORECAST
---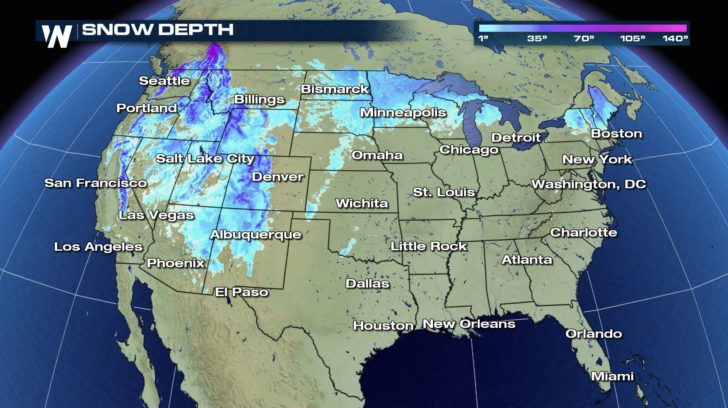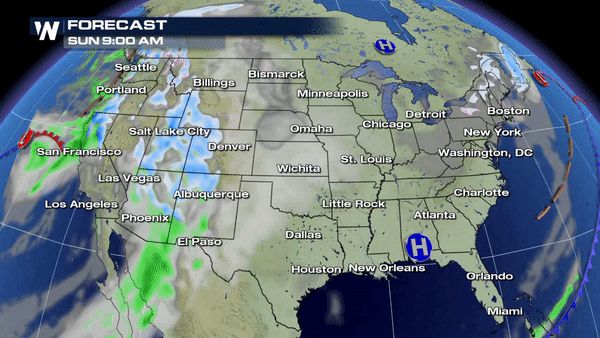 ATTENTION skiers and snowboarders! If you're sad that we've had less-than-average snowfall for the season, don't be! More snow is in the forecast! A system that pushed into the west coast yesterday has been bringing the snow to the western side of the country ever since! This same system will slide across the entire country bringing heavy snow to the upper Midwest and northeast. In addition, multiple fronts will be moving in and out of the west coast that will help keep the snow going over the next several days for the west.
COLORADO SNOW FORECAST
---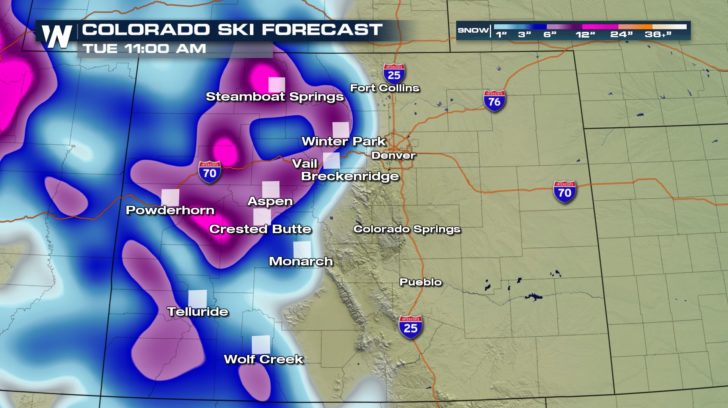 If you're hitting the slopes in Colorado, you're in luck. More fresh powder is on the way! It will continue until Tuesday morning, and we should expect to see up to 12" of snow for some areas!
CALIFORNIA SNOW FORECAST
---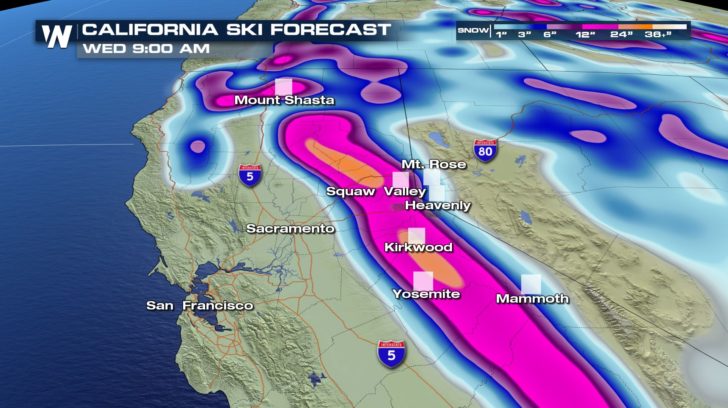 Skiing and snowboarding in California will be great! Over the course of the next few days, up to 3 FEET of snow will fall over the Sierra Nevada range. Though, you might want to wait until the storms pass. Heavy snow and gusty winds (around 60 mph!) could lead to low visibility and some trouble standing up on the mountains!
NORTHEAST SNOW FORECAST
---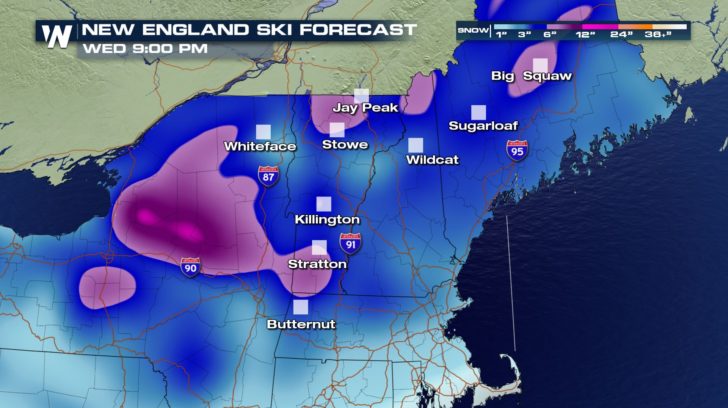 With many areas sitting 10 - 15 inches below average for the season, so far, the northeast is in store for some much needed snow! The snow should start up Monday night and continue for at least 48 hours. We should also see up to 12" of snow with this system! Get the winter gear ready!