It's time to take in the sky at night! The full moon is upon us and view above should be brilliant. That is, if you can see it through some clouds!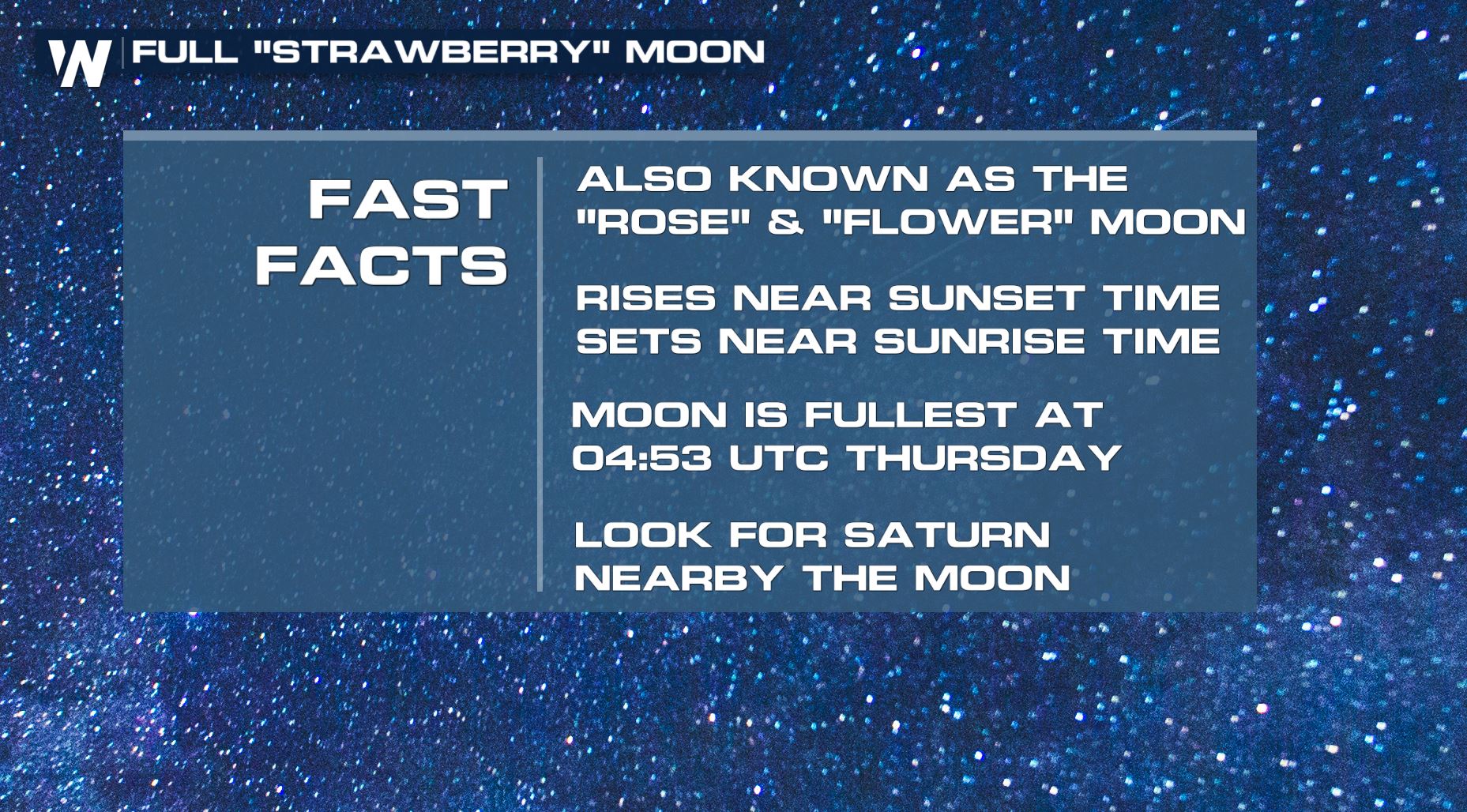 Each full moon has an appropriate, corresponding name. It is dependent on seasons and thus, hemispheres. Here in the Northern Hemisphere, this month's full moon is called the Rose, Flower, Strawberry, and even Lotus Moon. However in the Southern Hemisphere the name of this full moon is Cold Moon or Long Night Moon. See the bottom of this article for a full list of names. This month's Full Strawberry Moon will not appear red, or pink. Unlike the Full Blood Moons or even Blue Moons, this one is just titled Strawberry for the time of the year. The 'blood moon' corresponds to a lunar eclipse and a 'blue moon' is the fourth full moon in a season or second full moon in one calendar month. So how are our chances of seeing this one?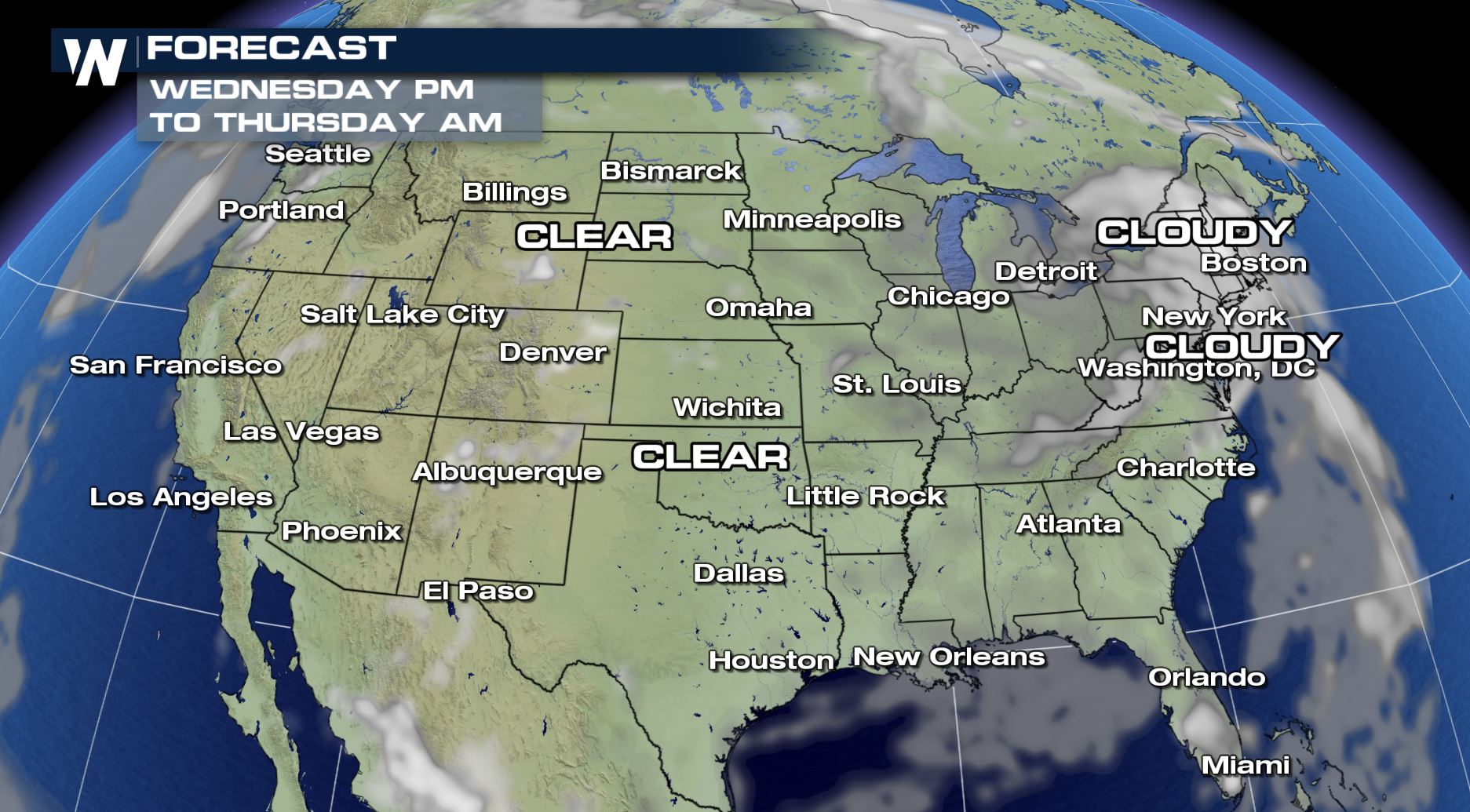 A low pressure system will be crossing the eastern Great Lakes and bringing clouds to much of the East. Meanwhile, most of the Central and West U.S. will be clearer with a few, intermittent clouds. The moon is fullest at 4:53 UTC, which translates to 12:53 a.m. Eastern Time Thursday, 11:53 p.m. Central Wednesday, 10:53 p.m. Mountain Wednesday, and 9:53 p.m. Pacific Wednesday.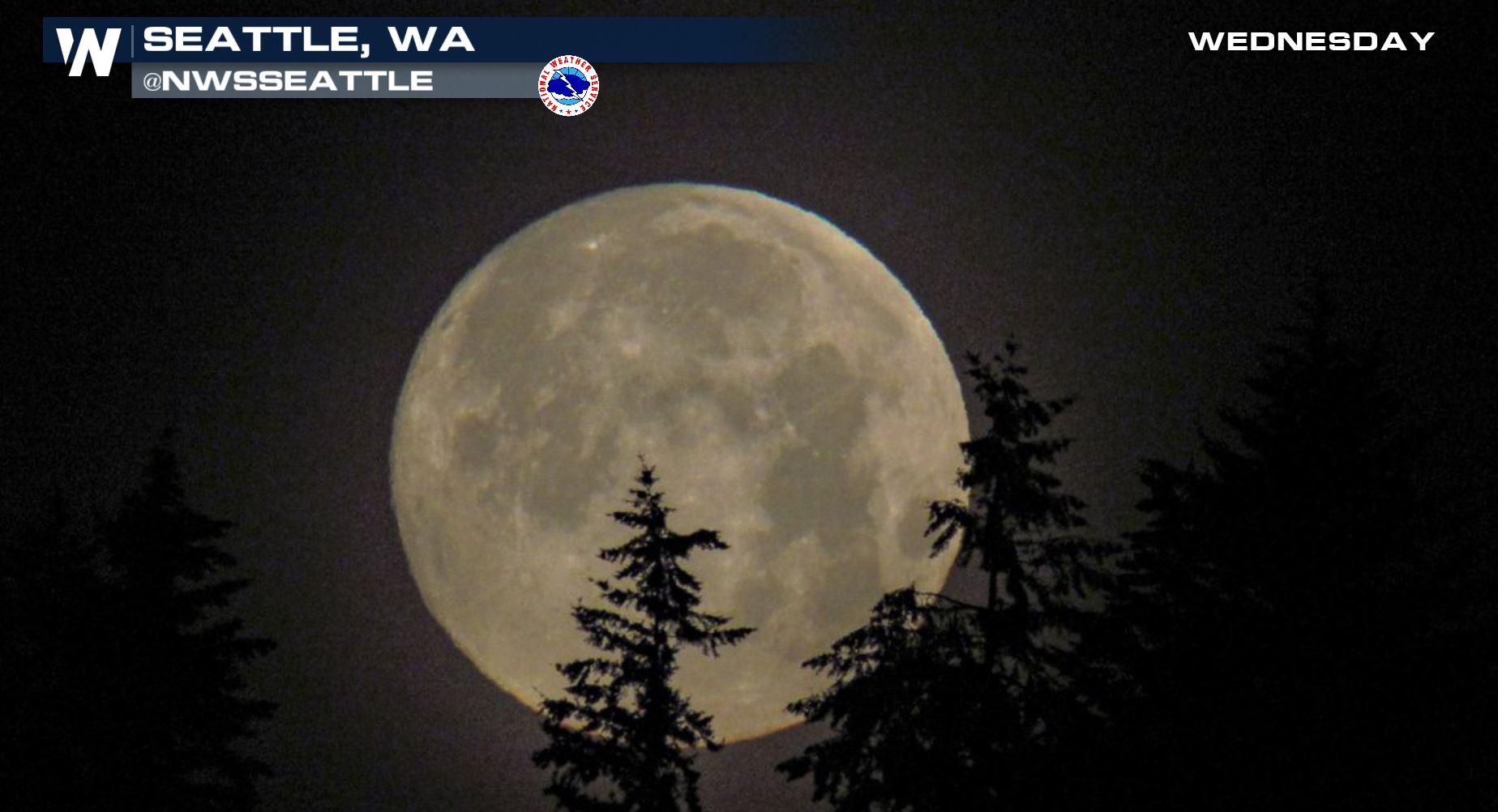 The full moon won't be the only exciting site in the night sky. Saturn is the other very bright spot nearby the moon this week. Also look for the redness of Mars! We'd love to see your picture of the moon! Be sure to tag us on
Twitter
or post to us on
Facebook
.
Northern Hemisphere Full Moon Names
January
: Old Moon, Moon After Yule
February
: Snow Moon, Hunger Moon, Wolf Moon
March
: Sap Moon, Crow Moon, Lenten Moon
April
: Grass Moon, Egg Moon, Pink Moon
May
: Flower Moon, Planting Moon, Milk Moon
June
: Rose Moon, Flower Moon, Strawberry Moon
July
: Thunder Moon, Hay Moon
August
: Green Corn Moon, Grain Moon
September
: Fruit Moon, Harvest Moon
October
: Harvest Moon, Hunter's Moon
November
: Hunter's Moon, Frosty Moon, or Beaver Moon
December
: Cold Moon, Moon Before Yule, or Long Night Moon
Southern Hemisphere Full Moon Names
January: 
Hay Moon, Buck Moon, Thunder Moon, Mead Moon
February (mid-summer):
 Grain Moon, Sturgeon Moon, Red Moon, Wyrt Moon, Corn Moon, Dog Moon, Barley Moon
March:
 Harvest Moon, Corn Moon
April:
 Harvest Moon, Hunter's Moon, Blood Moon
May:
 Hunter's Moon, Beaver Moon, Frost Moon
June:
 Oak Moon, Cold Moon, Long Night Moon
July:
 Wolf Moon, Old Moon, Ice Moon
August:
 Snow Moon, Storm Moon, Hunger Moon, Wolf Moon
September:
 Worm Moon, Lenten Moon, Crow Moon, Sugar Moon, Chaste Moon, Sap Moon
October:
 Egg Moon, Fish Moon, Seed Moon, Pink Moon, Waking Moon
November:
 Corn Moon, Milk Moon, Flower Moon, Hare Moon
December:
 Strawberry Moon, Honey Moon, Rose Moon Full moon names courtesy www.earthsky.org For WeatherNation, Meteorologist Steve Glazier