Where are the hurricanes? The season has turned much quieter after Hurricane Barry hit Louisiana in early July and the 'C' named storm has yet to form. https://youtu.be/UjSfrqJ9O2g So far this 2019 hurricane season, there have been 2 named storms in the Atlantic basin, Barry and Andrea.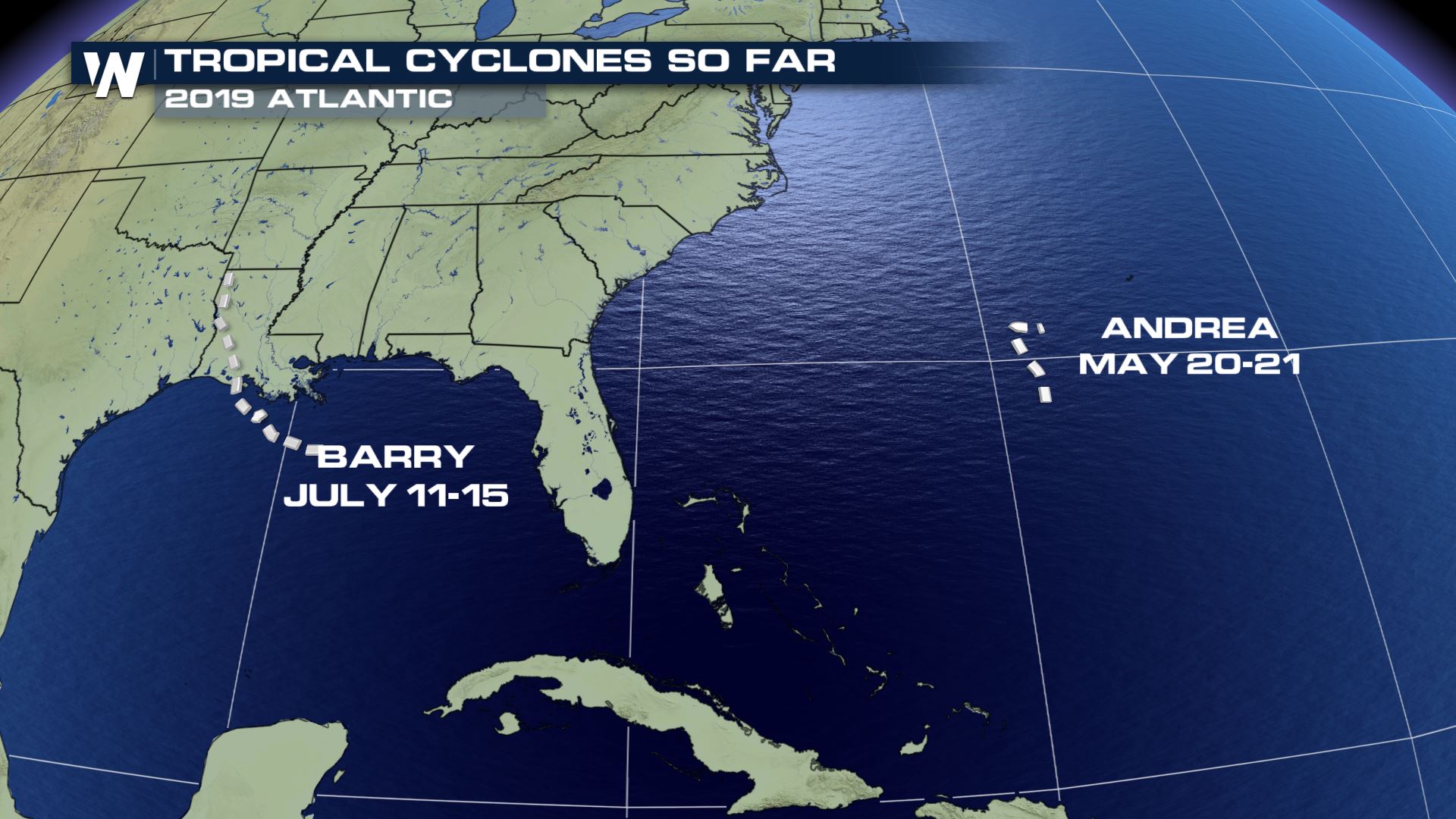 The 2019 Atlantic tropical season as of Wednesday, August 14. On one hand, the average date for the 'C' named storm in the Atlantic is August 13
th
, so not too long ago. On the other hand, this is the slowest start to hurricane season since 2014. Regardless, while it's quiet, it's time to prepare.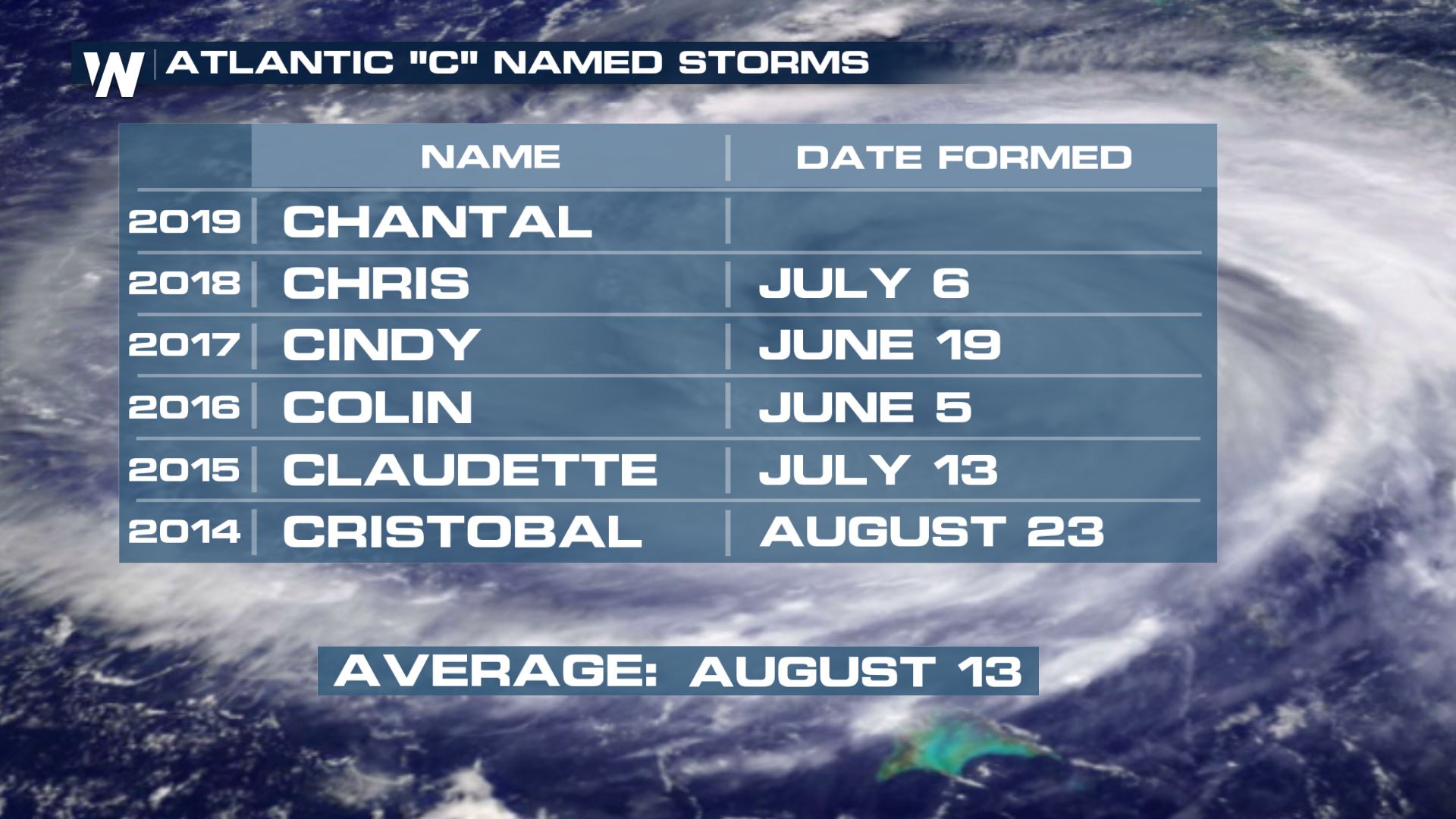 The 'C' name climatology for the Atlantic basin as of August 14, 2019 What is the reason the season has been off to a slower start than recent years? One reason for this slow(er) start to the hurricane season is a combination of dry air and disruptive winds referred to as shear.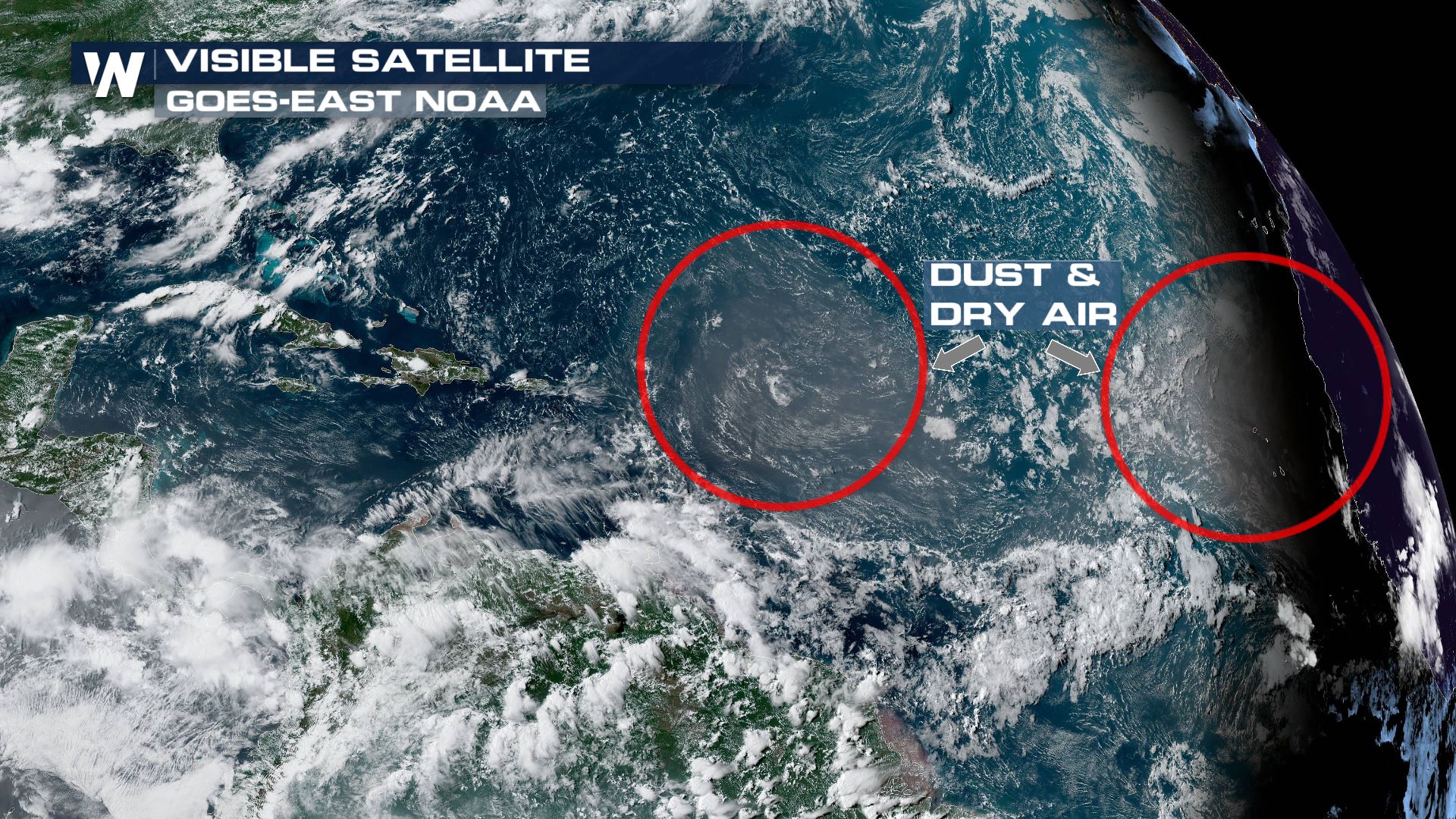 Visible satellite imagery on Wednesday, August 14 showing areas of dust and dry air (red circles) limiting thunderstorm development.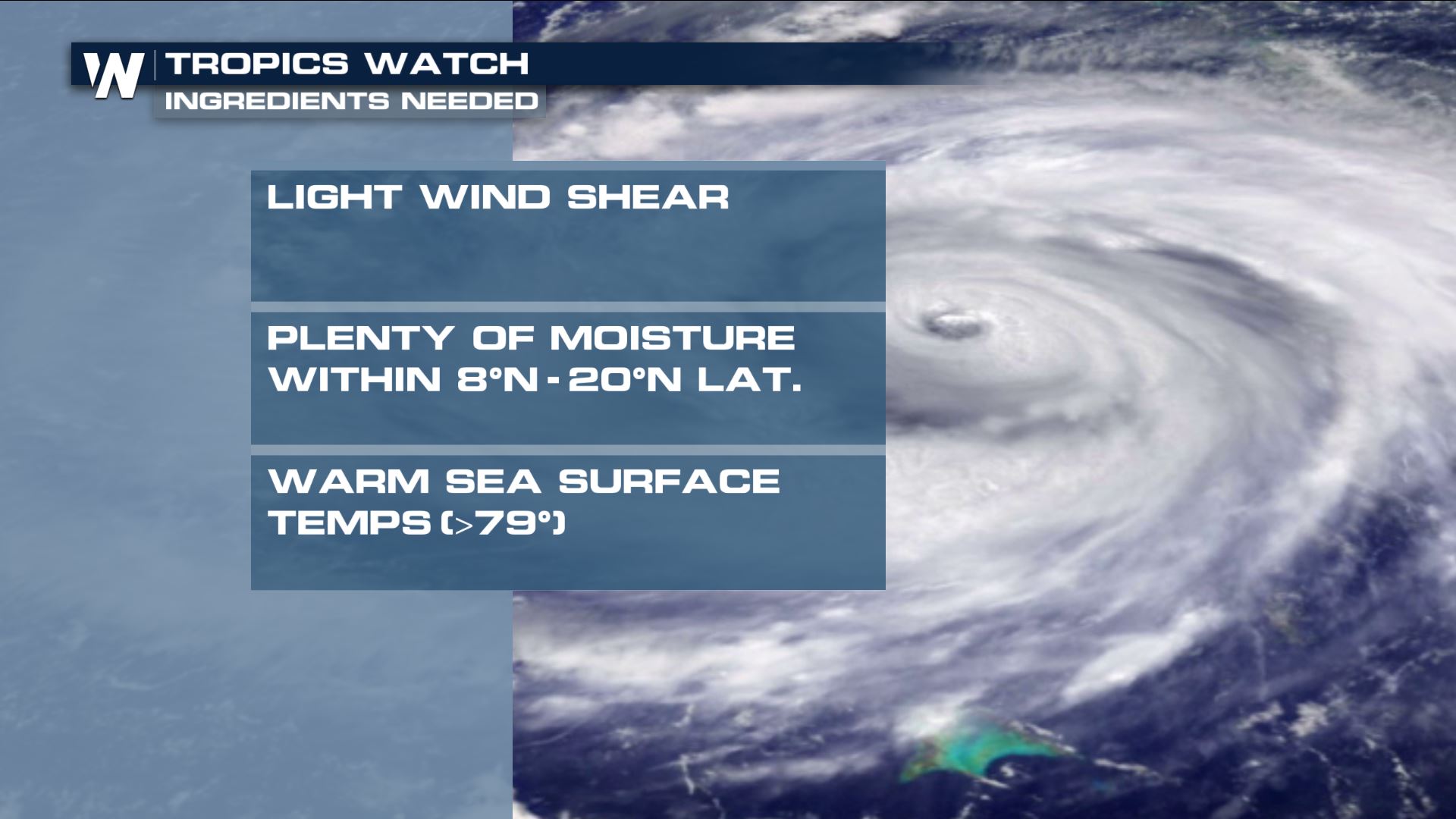 Ingredients needed for a tropical cyclone
"It only takes one storm to have catastrophic impacts on lives and communities. Coastal and inland residents need to get ready now before a storm threatens."
says Dr. Gerry Bell, Lead Seasonal Forecaster for NOAA/CPC.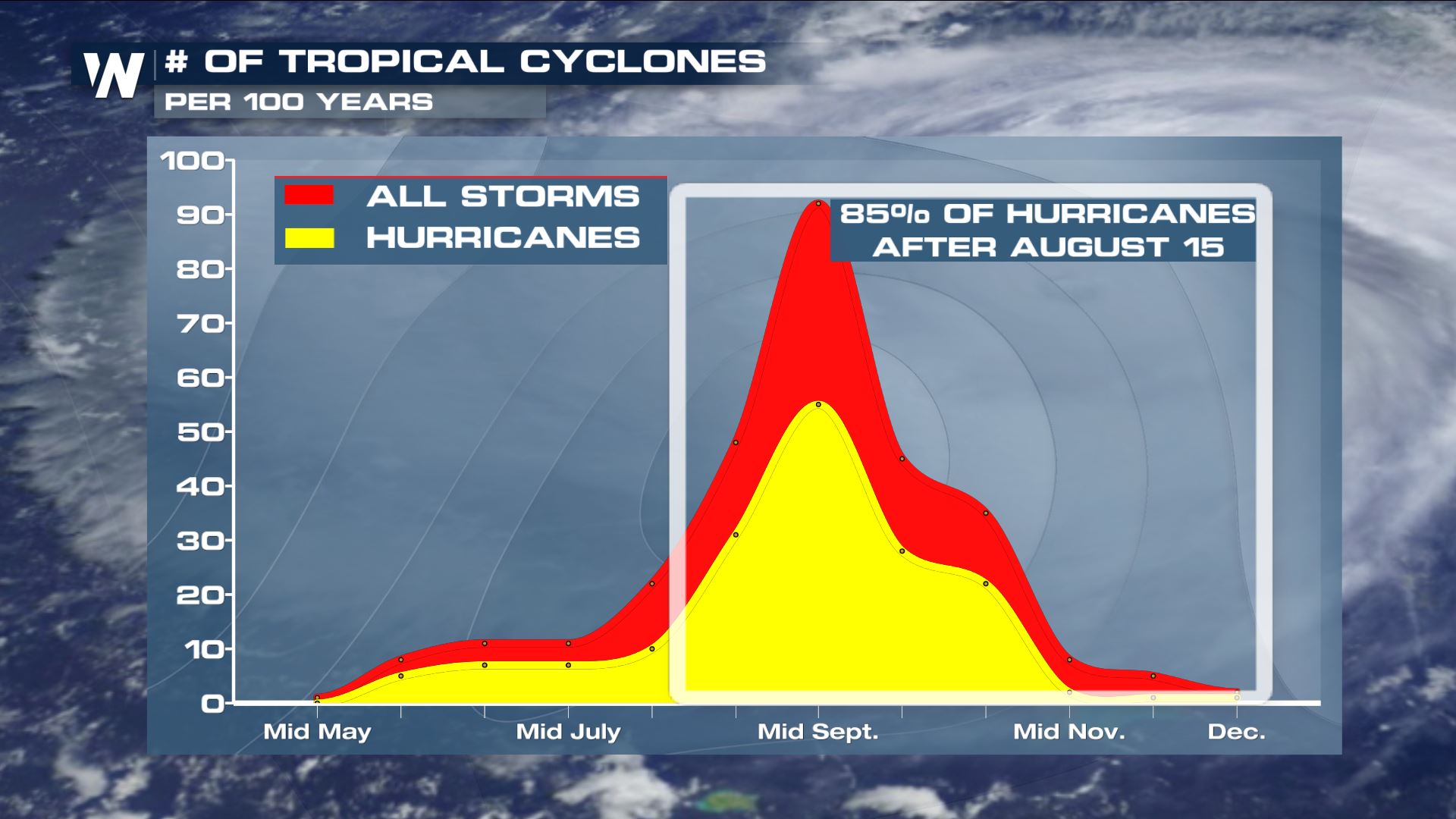 Historically, 85% of all hurricanes occur after August 15
th
in the Atlantic. Concerning those other seasons that started 'quieter?' They vary, but put them all together they produced an average of 12 named storms, 6 hurricanes, and 3 major hurricanes.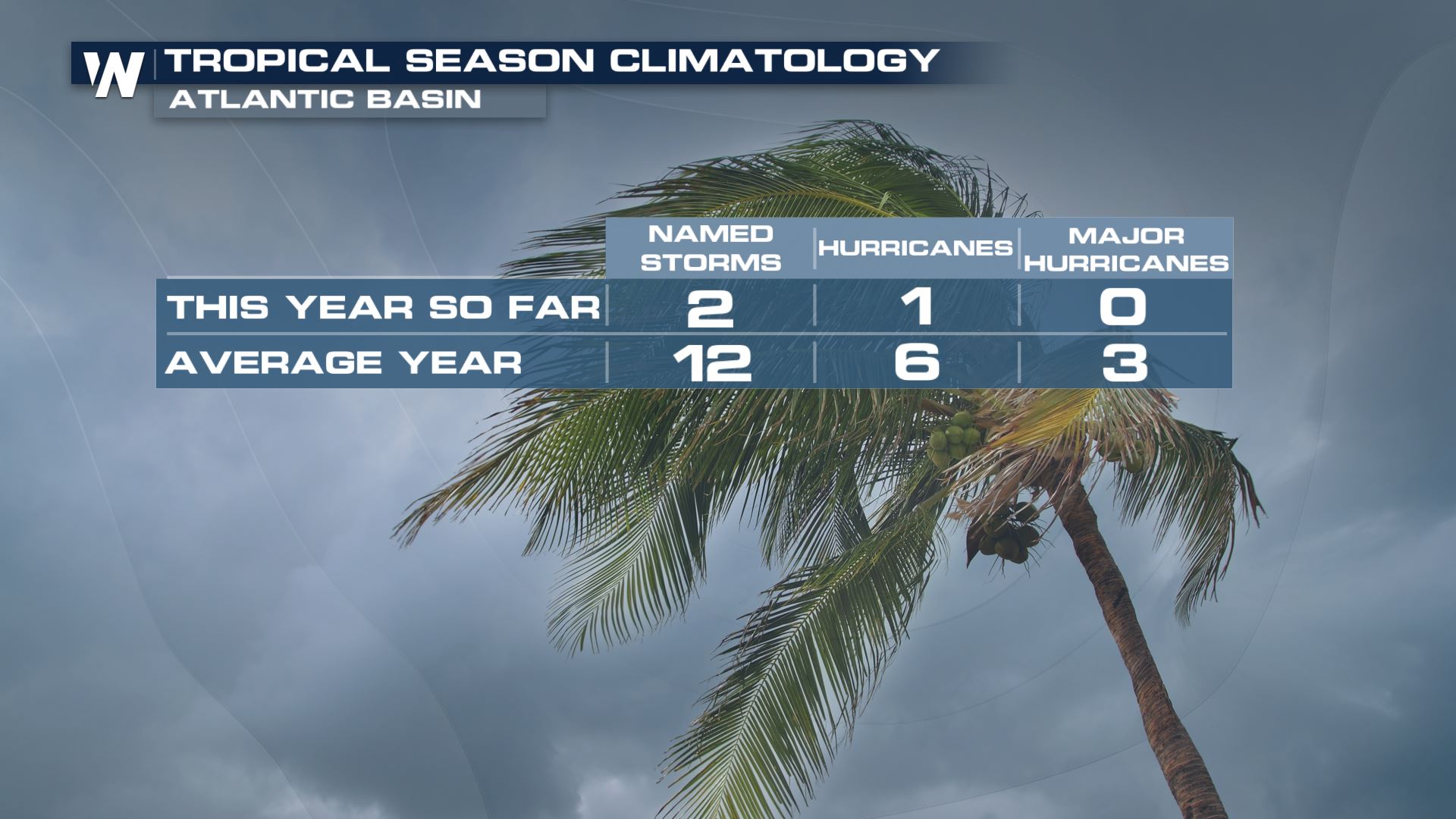 2019 Atlantic season stats as of August 14 It's still early in the season with several weeks of peak activity still to come. In fact, we're watching the Gulf of Mexico during the week of August 19-23 because reliable long-term models are hinting at the idea of a tropical wave/disturbance around that time. Confidence is very low in this forecast, however it will be one of the next areas to watch in the upcoming days!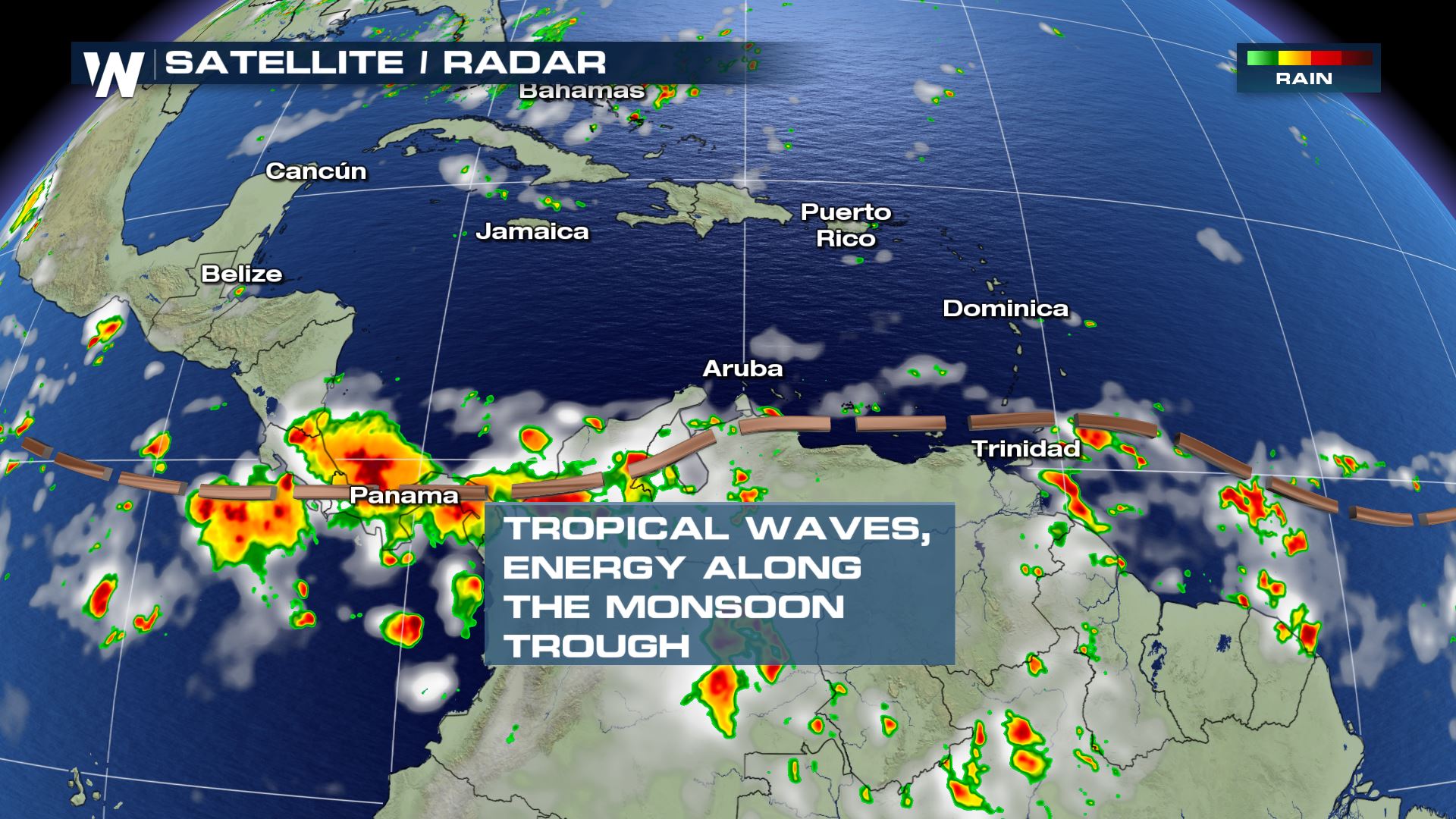 Satellite/radar on Wednesday, August 14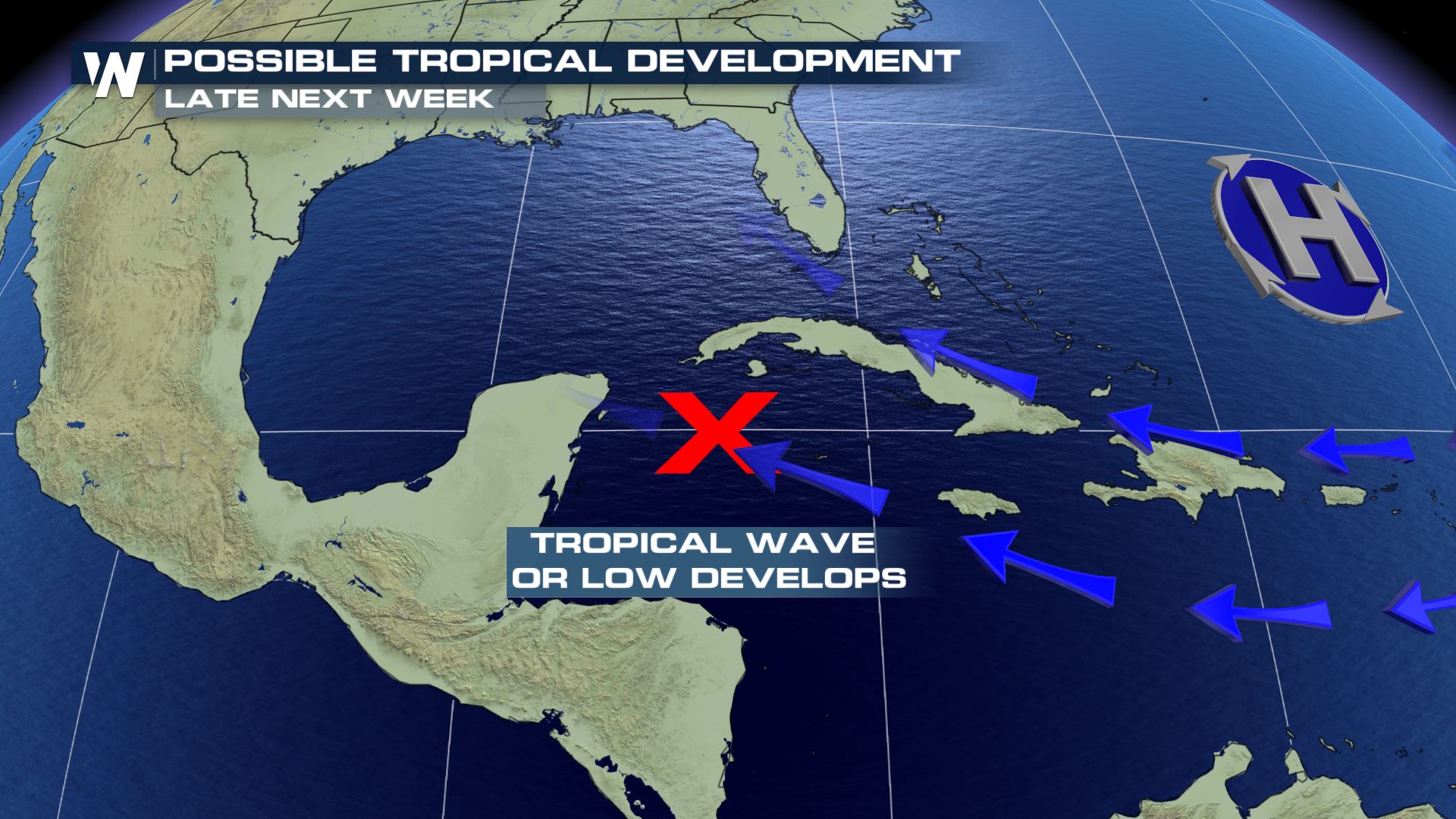 Valid for the week of August 19-23, 2019. Stay up to date, this set-up graphic will likely change as forecasts become more detailed. For WeatherNation, Meteorologist Steve Glazier