Isolated storms are expected to develop in the Big Bend region of Texas this afternoon. The risk of large hail and gusty winds will be present with any storm that pops up.
Forecast
A weak disturbance will slide through the region and meet up with an area of warm, humid air at the surface and modest wind shear in the upper atmosphere. While coverage is expected to remain limited, any storm that is able to develop in an area of weak lift has the potential of becoming strong or severe.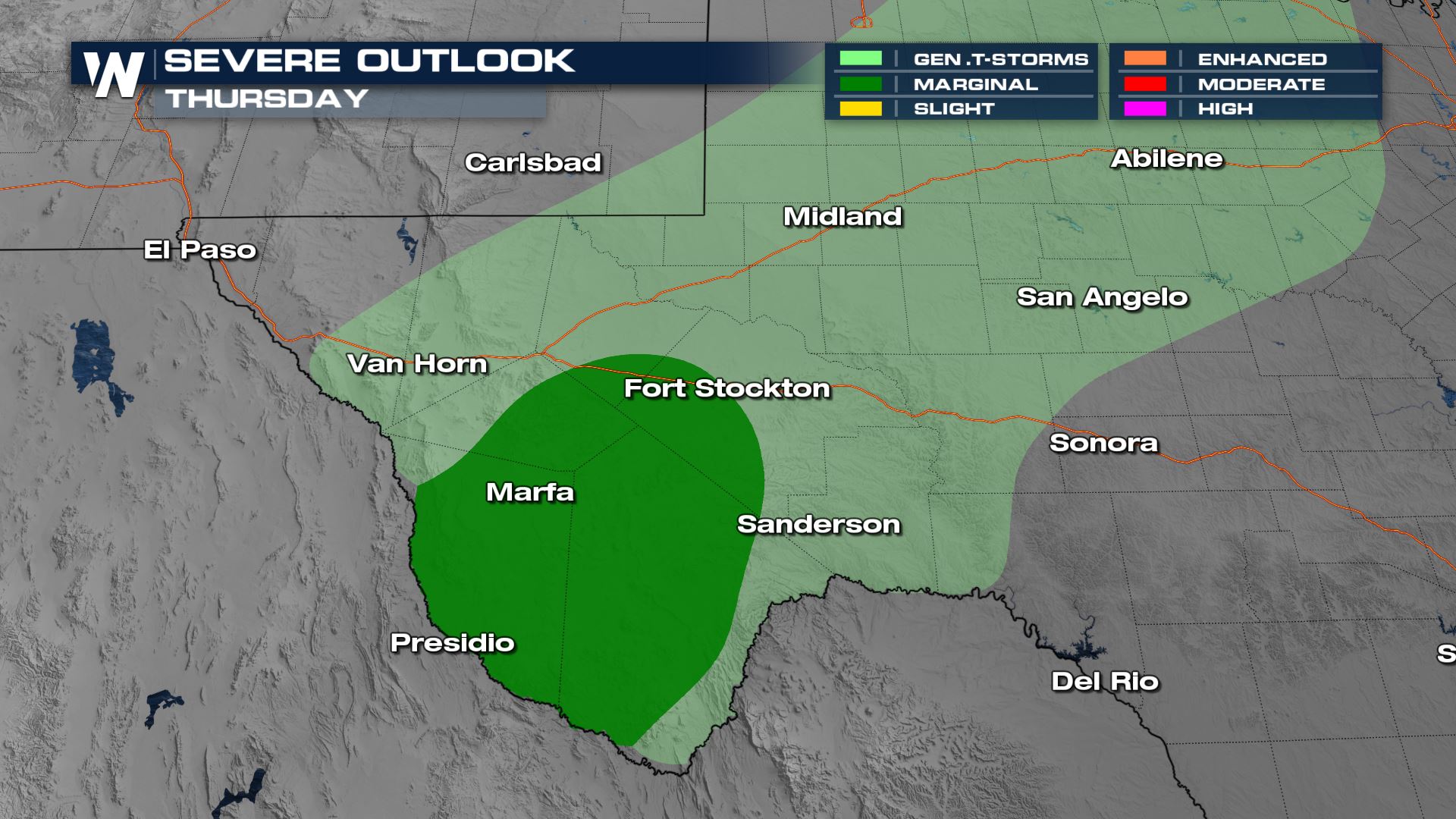 Locations from Fort Stockton to Presidio are under the marginal risk (level 1 out of 5). Any storm will be capable of producing strong winds near 60 mph and large hail during the afternoon and evening.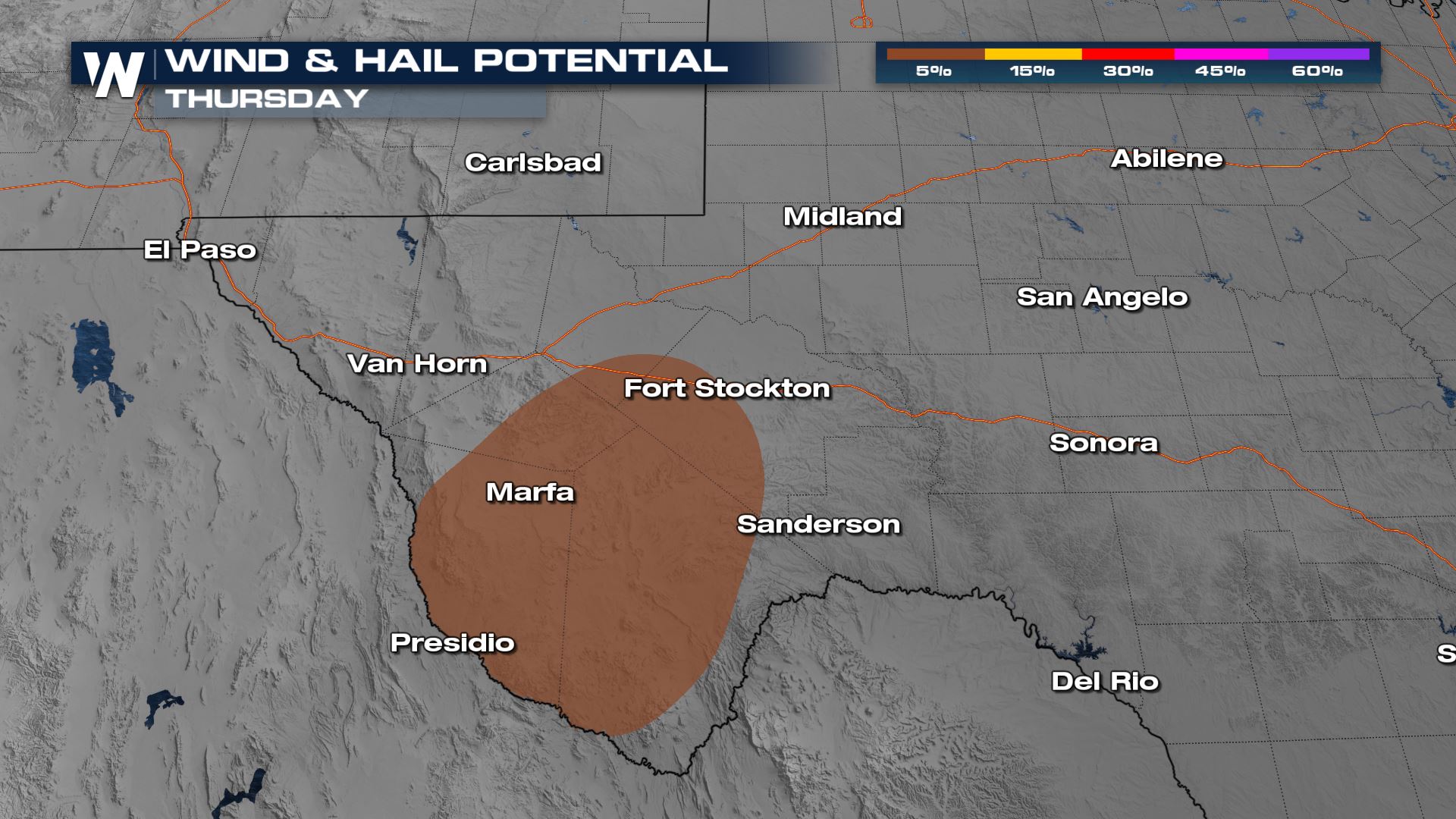 Timing
Storms will e few and far between but those that develop do contain the risk of gusty winds and hail along with flash flooding concerns. Activity lessens after sundown.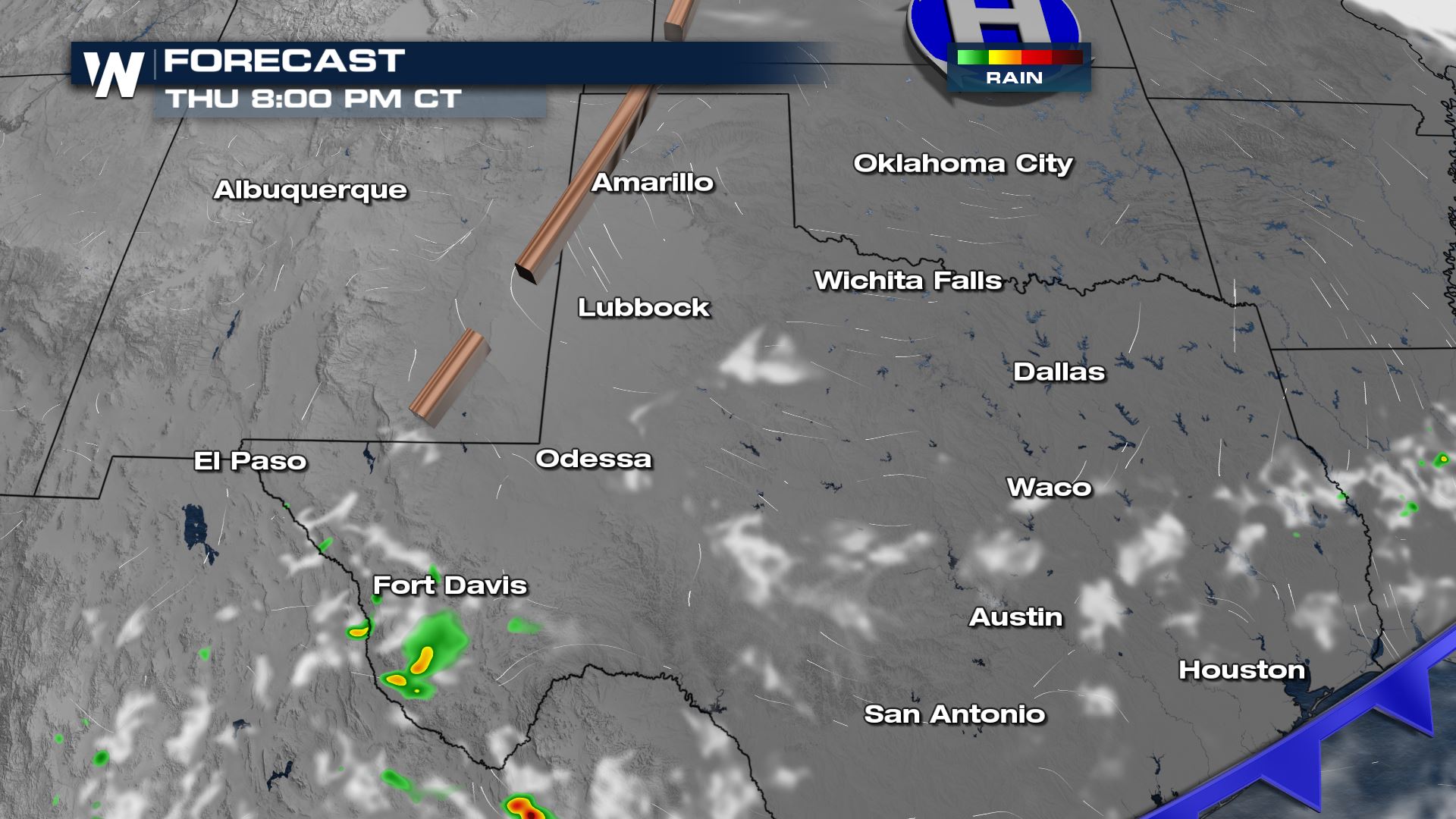 Storms will again be possible on Friday in western Oklahoma and the Texas Panhandle, but severe weather is not expected as this point in time. A few thunderstorms could produce small hail and wind gusts of 40-50 mph.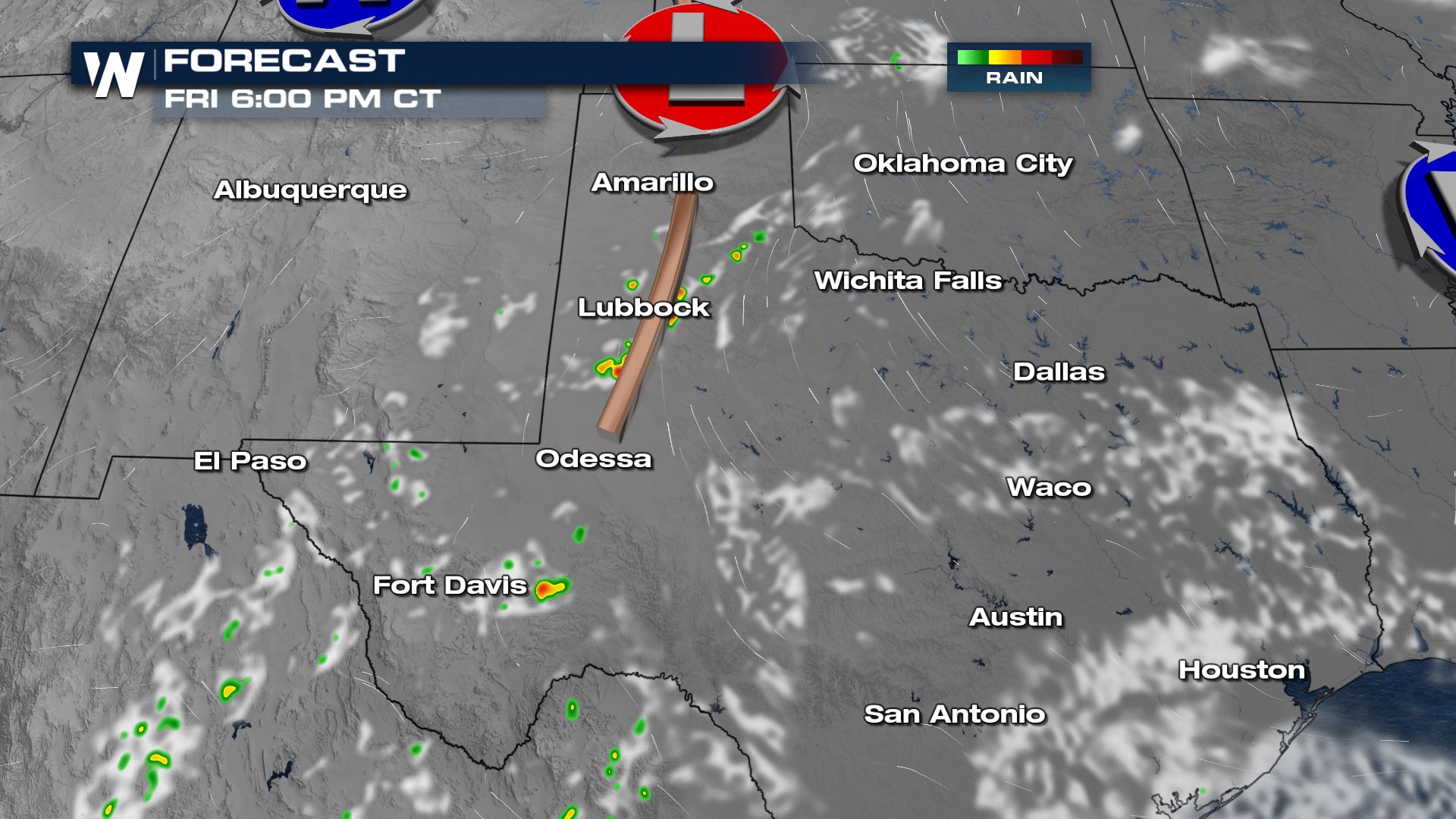 Rainfall
Due to the slow movement of the storms, isolated flash flood is not out of the question. As much as 1" - 3" of rain is possible through Friday evening from southern Oklahoma to southwest Texas.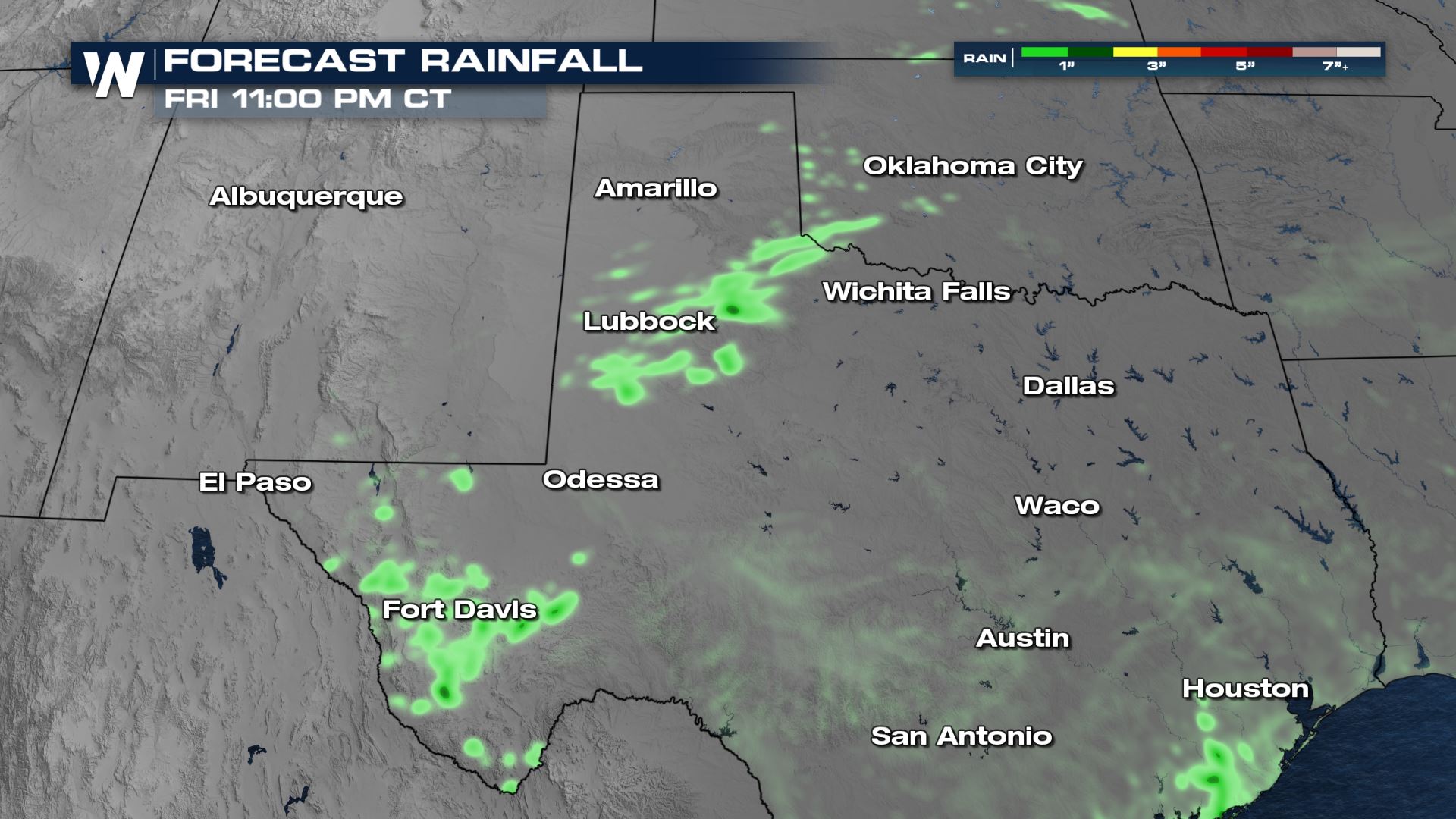 You can always find more on the severe risk in the South-Central as :30 past the hour on WeatherNation!