It's going to be a snowy and VERY cold night in the Northern Plains. Temperatures will drop well below zero into the start of the day on Tuesday. Once you factor in the wind, it will feel close to 35 degrees below zero. A Wind Chill Advisory has been issued for parts of North Dakota, South Dakota, and Minnesota for the morning. Bundling up will be key. Any exposed skin is in jeopardy of frostbite. With wind chills around -35°, frostbite can set in as quickly as 10 minutes.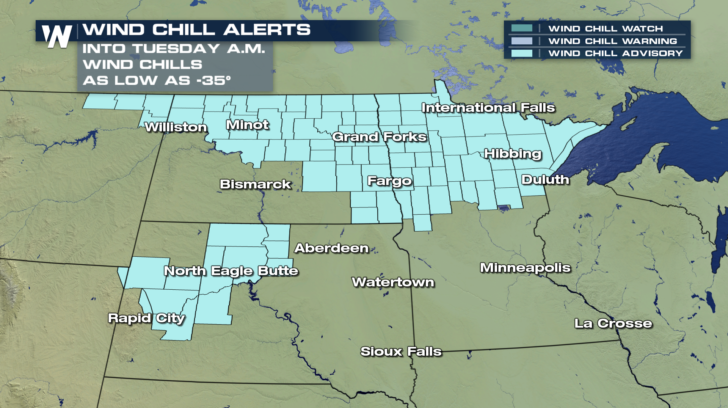 Here's a look at what temperatures will be early Tuesday morning in North Dakota, South Dakota, and Minnesota respectively.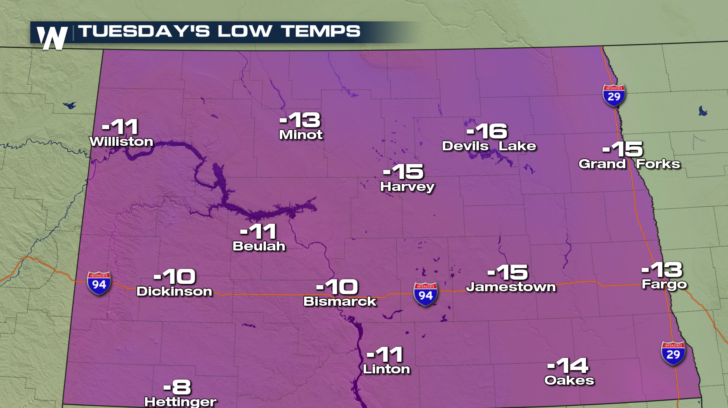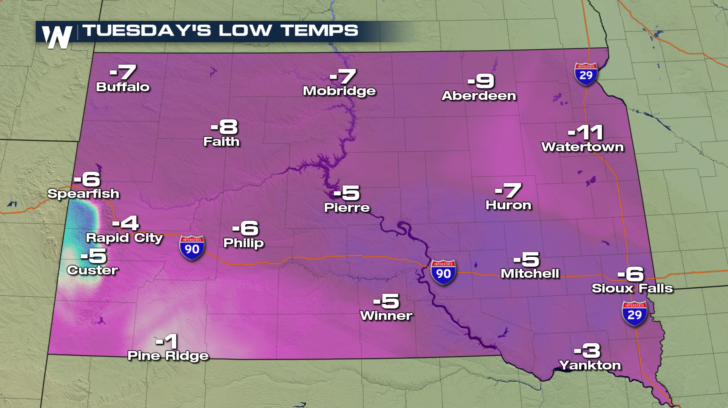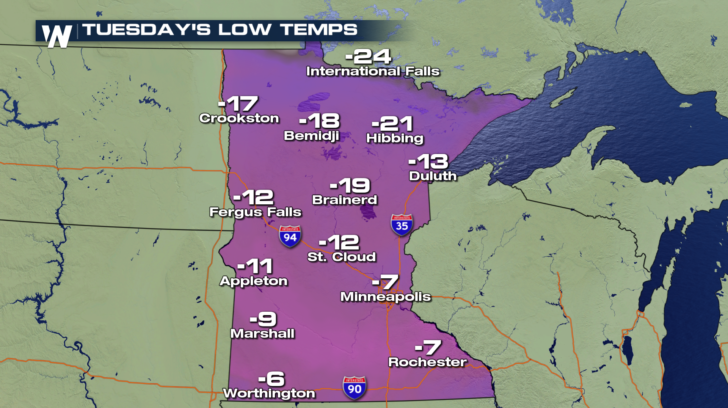 In addition to brutally cold temperatures, snow will also continue overnight across the Dakotas. Winter Weather Alerts remain in effect through Tuesday. Snowfall looks to end up around 2 to 5 inches total. Blowing and drifting snow could reduce visibility to less than a quarter of a mile at times. Parts of Wisconsin are also under a Winter Weather Advisory for 2 to 4 inches of snow.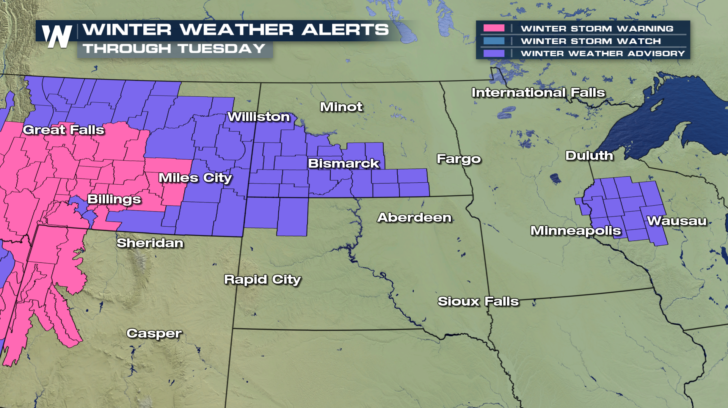 Stay warm and drive carefully! -Meteorologist Viki Knapp