Our first snow system of this week is pushing past the Great Lakes and across the Northeast through Tuesday morning with accumulating snow likely. Winter alerts are in effect for portions of western New York, Pennsylvania, and New Jersey.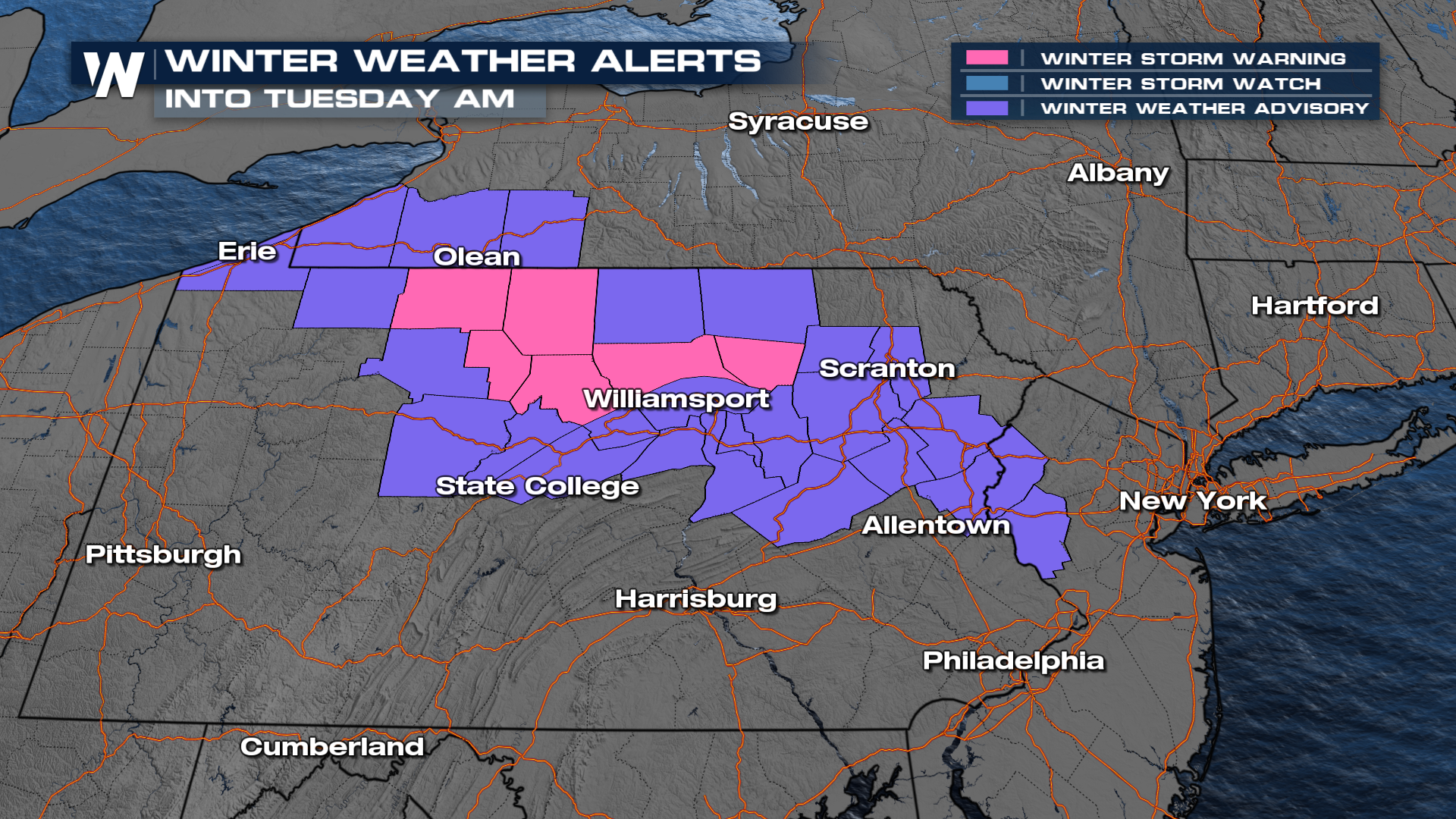 Morning snow is expected to influence the northeast to bring slippery and sloppy roads for the bus stop and morning commute. Be extra cautious there will likely be more snow waking up than when you went to sleep.
Only additional light accumulations are anticipated around the Great Lakes with models indicating a wet, 6" through northern PA. We could see isolated travel impacts Tuesday AM around Binghamton, NY, and Scranton, PA.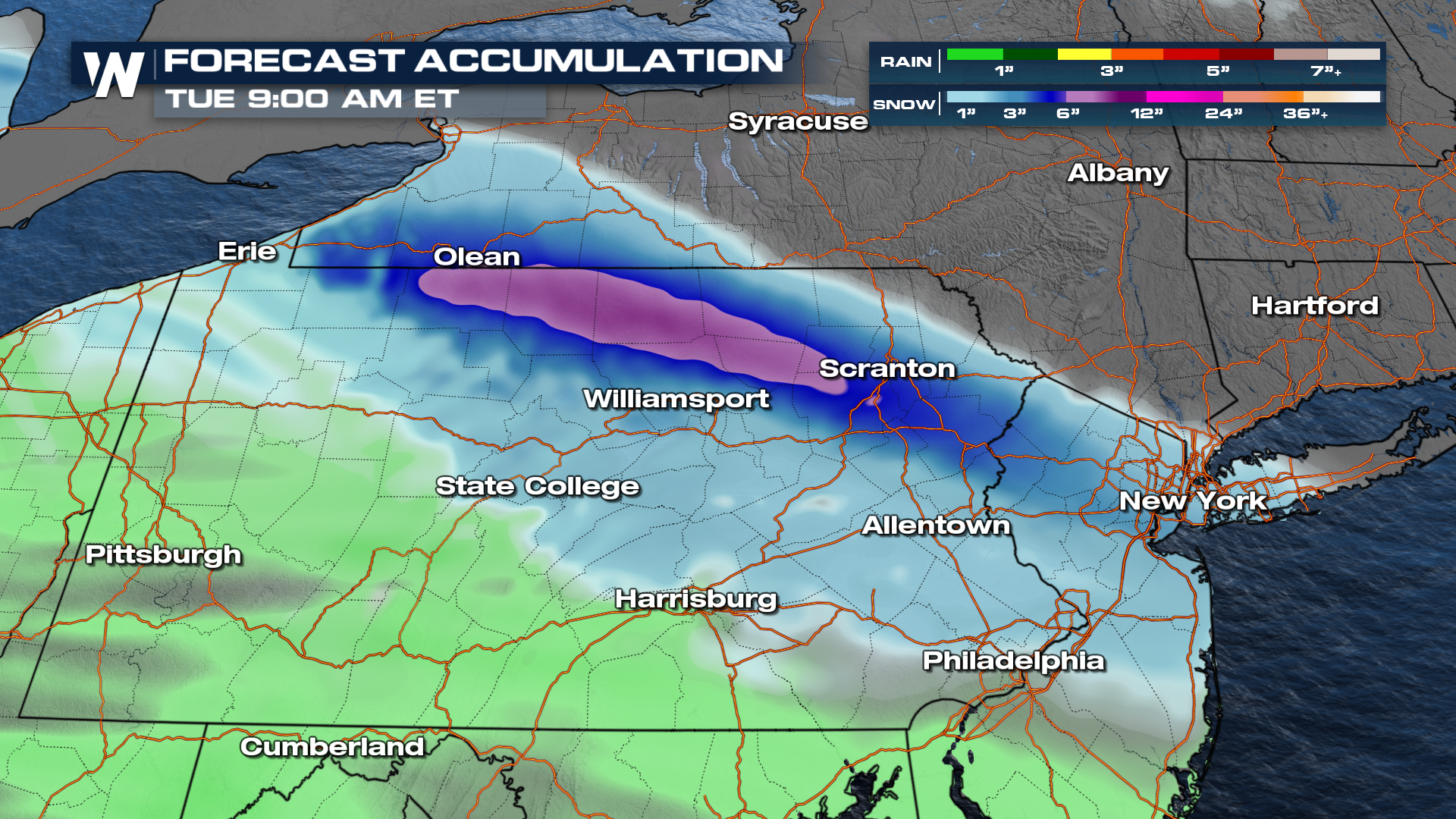 We desperately need the snow in the Northeast - while NYC is behind schedule, Philadelphia is also much less snowy than normal - seeing less than half an inch so far this year. On average we have over 20" of snowfall by this point in the season!
For more on the Northeast and Great Lakes forecast, join WeatherNation for the Central Regional forecast always :10 past the hour.