WINTER WEATHER ALERTS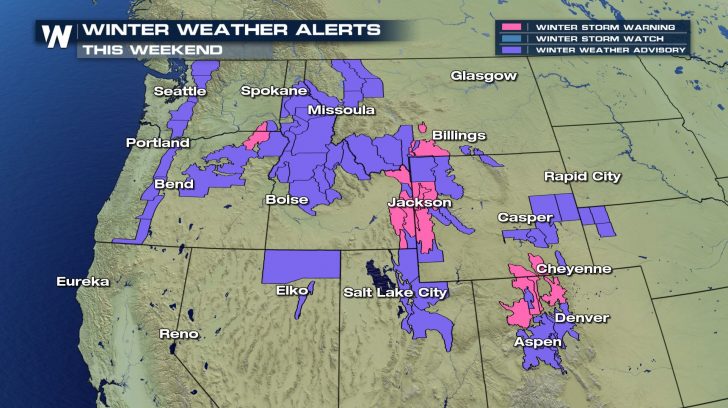 Winter weather alerts extend from the Cascades to the Tetons and south to the Colorado Rockies. More than a foot of snow is likely through the weekend in multiple mountain ranges across the West. We could even see snowfall totals getting close to 2 feet!
ROAD IMPACTS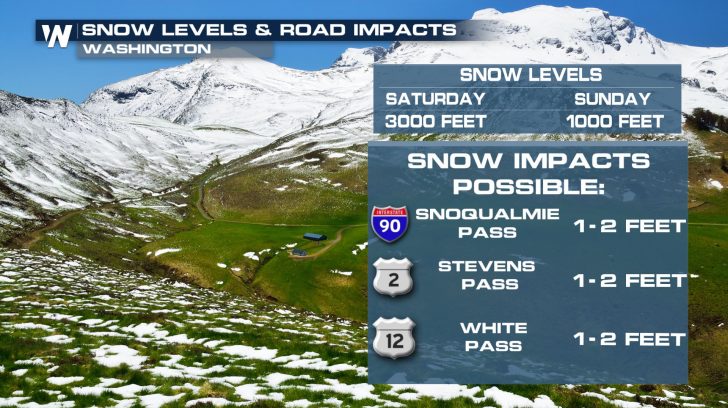 Snow levels are expected to drop to elevations as low as 1000 feet through the mountain passes in Washington by Sunday. Travel through the busier mountain passes is expected to be impacted at times.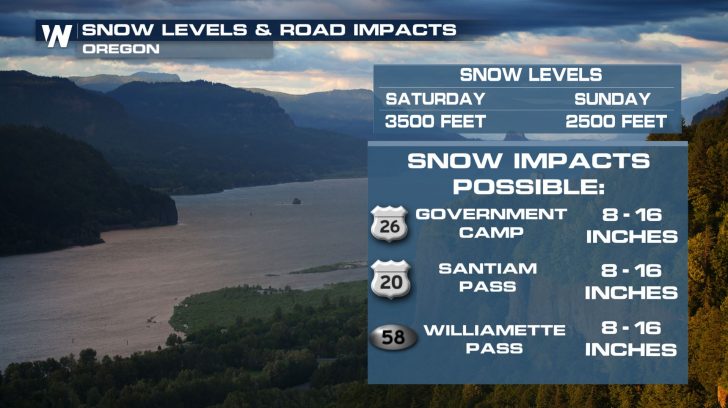 Travel through the mountain passes in Oregon will also be tricky. Snow levels are expected to drop as low as 2500 by Sunday, with 8 to 16 inches of snow possible in some locations. The Cascades through Oregon will likely see more moisture than the ranges in Washington, with the bulk of the snow falling by Sunday night.
FORECAST SNOWFALL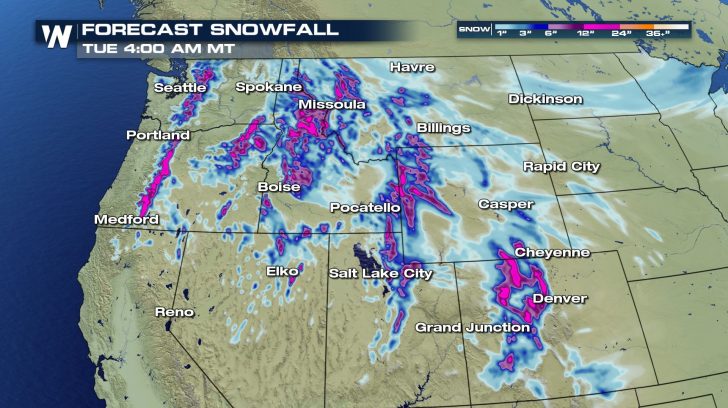 The Rockies through Wyoming and Colorado are expected to receive over a foot of snow on many peaks and ridges, while the Wasatch Range, east of Salt Lake City, is also expecting more than 18 inches on some peaks through Monday morning.
FORECAST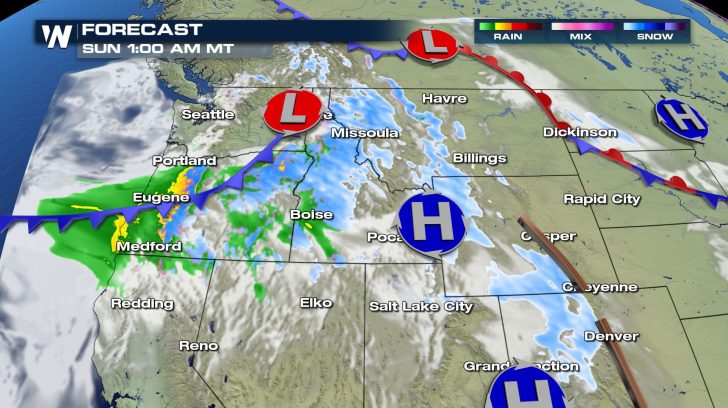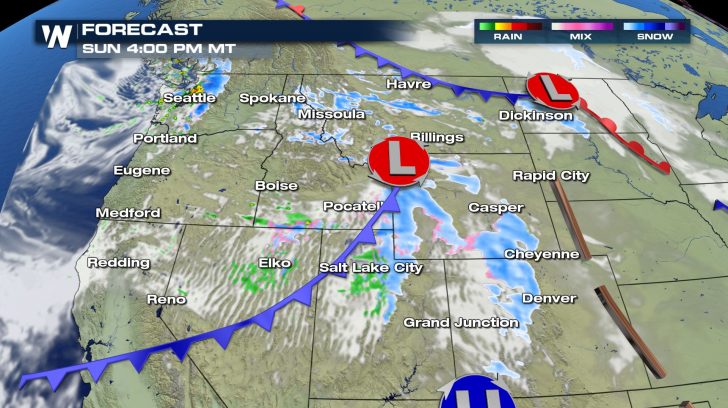 Constant moisture streaming into the northwest will lead to constant snowfall and rainfall for many. Snow will continue throughout the entire day on Sunday and into Monday. Through Sunday morning, coastal areas in Oregon and northern California will wake up to soggy conditions. Heavy downpours should be expected. Once we make it to the afternoon, much of the rain will have moved out. If you have travel plans this weekend in the Northwest, check back with WeatherNation for the latest information.