A quick-moving area of low pressure will sweep across the northern tier of the country this week, bringing a bit of snowy and rainy conditions to the Great Lakes and then onto the Northeast through Thursday. We don't have any winter alerts in place as snowfall totals will be generally less than 3" in many spots, but the wet weather reminds us that Mother Nature isn't done with winter just yet! A frontal boundary swinging through the Great Lakes will touch off snow showers Wednesday morning and throughout the day. We may see a few rain showers closer to central Indiana and Illinois, but the bottom line this is a messy system. Onto the Northeast by Wednesday evening and Thursday, the system will give us snow showers at our highest elevations and rain for the valleys and coast.
In terms of snowfall in the Great Lakes, don't expect much more than a couple of inches, right along the lake shore where we have lake enhancement. For the Northeast, the terrain will help to drive an additional 2-3" of snowfall for the season. Typically we see our last snowfall in April for the Great Lakes and Northeast, so this could be one of our last snow systems this year.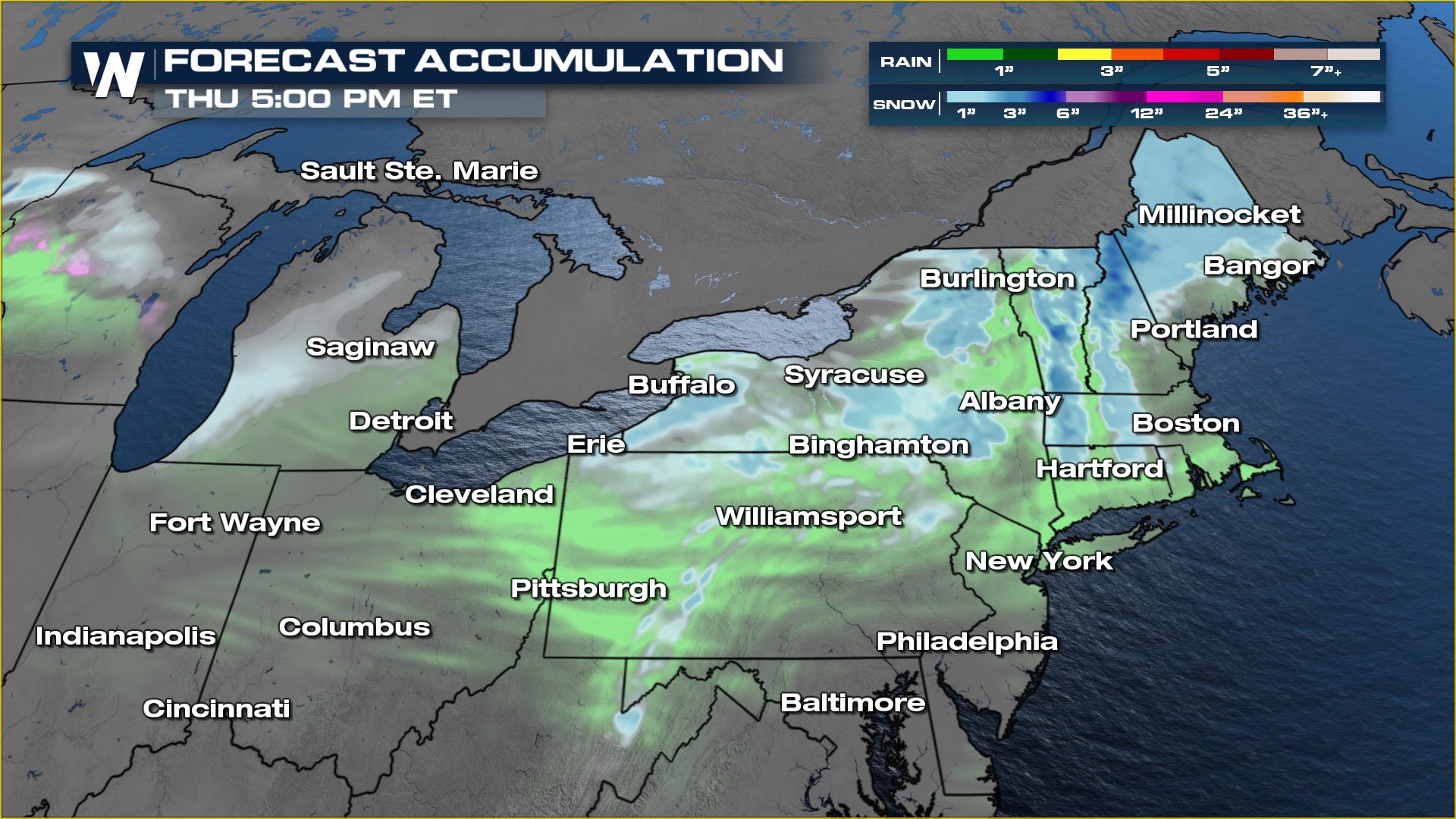 Temperatures will be warm ahead of the front on Wednesday before dropping down towards and below average on Thursday with the cold front's arrival. Spots along I-95 go from the 60s back into the 40s to round out the work week.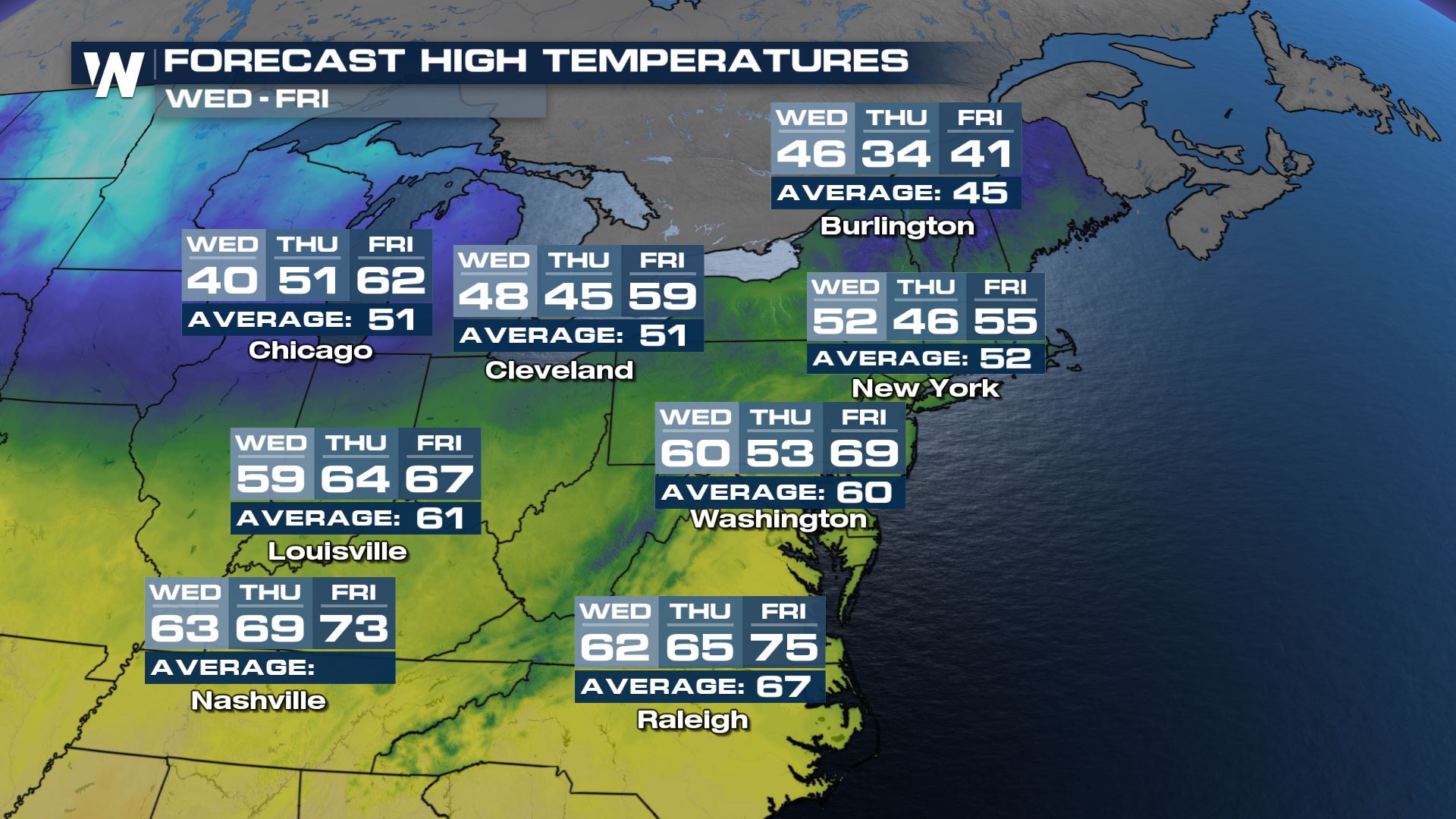 You can catch your eastern regional forecast, always :10 past the hour on WeatherNation for the latest on the Spring system.