Snow will begin after midnight in several southeastern states, prompting winter weather alerts and school closings for Tuesday. Atlanta, Georgia public schools will be closed on Tuesday as well as Birmingham, Alabama. Check your school's district websites for more closing information. Winter Storm Warnings and Winter Weather Advisories will remain in effect through Tuesday for hazardous travel and accumulating snowfall.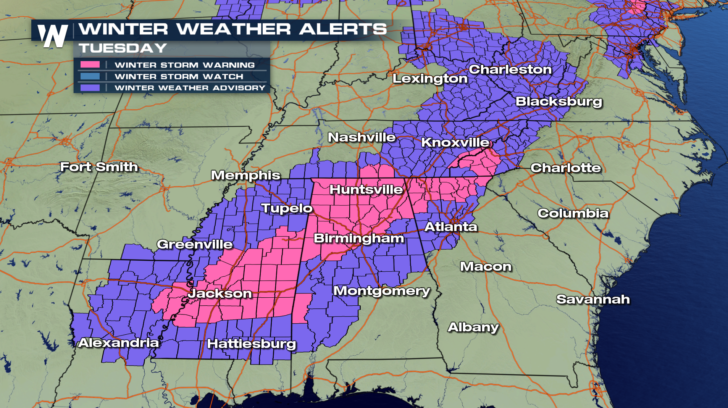 Temperatures Monday afternoon sat comfortably in the 50s and 60s, but look what happens overnight! As a potent cold front slips through the region, temperatures will tumble down into the 20s in Arkansas, Mississippi, Kentucky, and Tennessee. Cities that drop below freezing have the potential for snowflakes Tuesday  morning.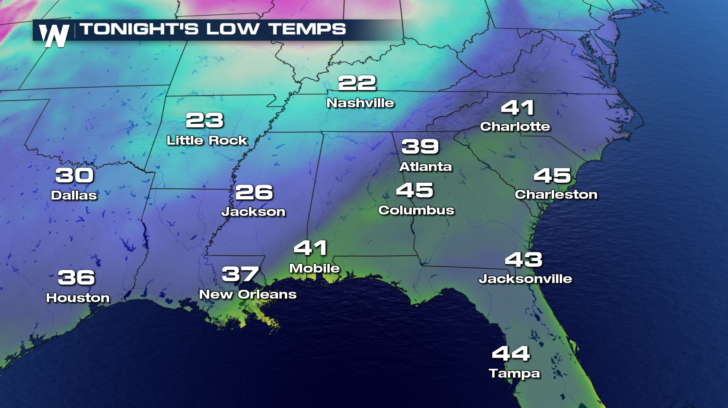 Several southeastern communities are looking at one to three inches of snow! This will mainly be on grassy, elevated, and cold surfaces. While 1-3" may not sound like a lot for folks in the North, a little snow goes a LONG way in the South. Road conditions will deteriorate quickly Tuesday morning and lead to a slow and slippery commute.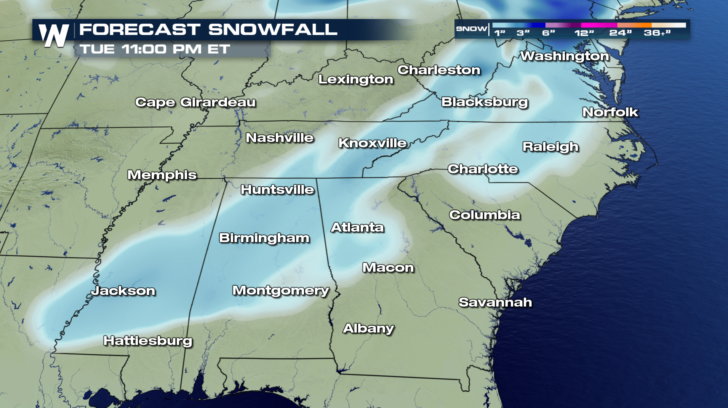 Here is how things will unfold overnight and Tuesday morning in a few of cities in the path of this storm. https://gph.is/2WqQ6Kn https://gph.is/2RnFHvg https://gph.is/2WpIFTz Most spots can expect to see rain at first and then a transition to snow as cold air funnels in behind the front. Temperatures will stay plenty chilly through Tuesday and even into the start of your Wednesday.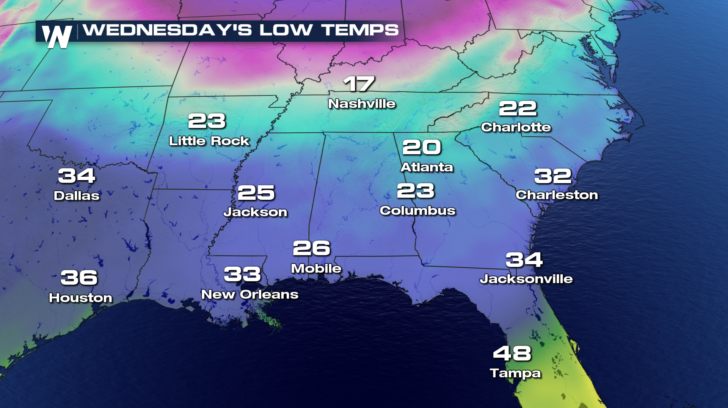 Bundle up and drive slow y'all! -Meteorologist Viki Knapp