The month of December is off to a wet start in southern California!  Heavy rain fell across the drought-stricken Los Angeles and San Diego areas earlier this week. 
Flooding was a major concern
, in both urban and wildfire burn scar areas.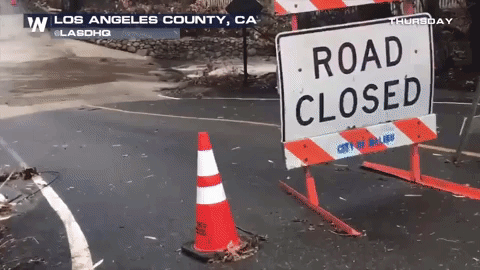 Rainfall totals were measured in inches between December 5th and 6th.  Some of the highest rainfall totals were observed in Orange County, located between Los Angeles and San Diego.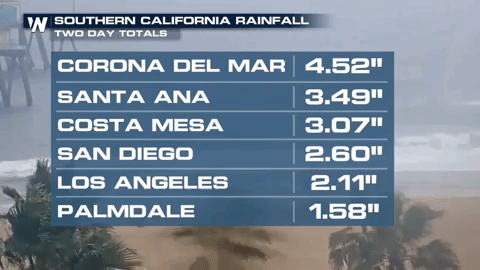 Mountain locations also picked up several inches of rain in addition to high elevation snow. https://twitter.com/NWSLosAngeles/status/1071095320401117184 In downtown Los Angeles, record rainfall of 1.91 inches was observed on Thursday.  That day---December 6th---will enter the weather almanac as Los Angeles' wettest calendar day of 2018.  It was also the wettest day in almost two years!  You have to look back to February 17, 2017 for a higher one-day rain total (2.01 inches) in downtown Los Angeles.
Looking ahead, drier weather is in the forecast for southern California.  This weekend and next week, a mix of sun and clouds is expected with highs reaching into the upper 60s and lower 70s.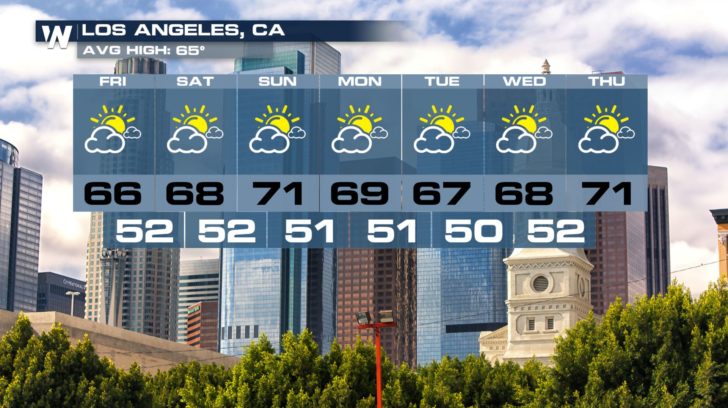 Be sure to follow WeatherNation on
Facebook
and
Twitter
for more weather tidbits like this. -
Meteorologist Joe Astolfi