Get ready!  Cold air will invade the southern United States over the next few days.  In anticipation of the chilly temperatures, frost and freeze alerts have been issued by the National Weather Service across at least nine states. Thursday night into Friday morning, areas of the southern Plains can expect temperatures to dip into the 20s and 30s.  Cities such as Wichita and Oklahoma City will experience temperatures at or below the freezing mark.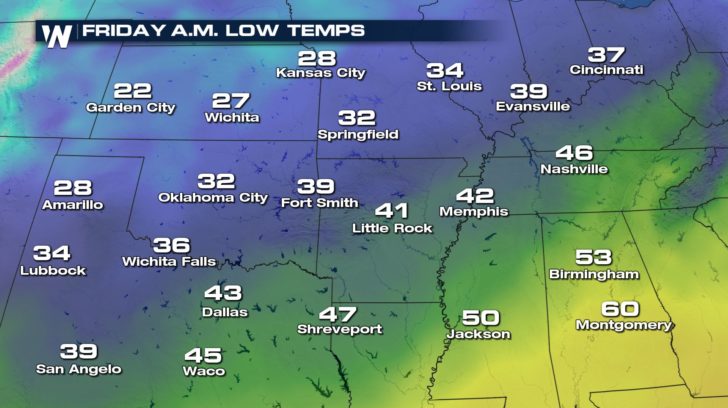 By Friday night and Saturday morning, sections of the Mid South will experience a killing frost.  Sub-freezing temperatures will dip as far south as northern Mississippi.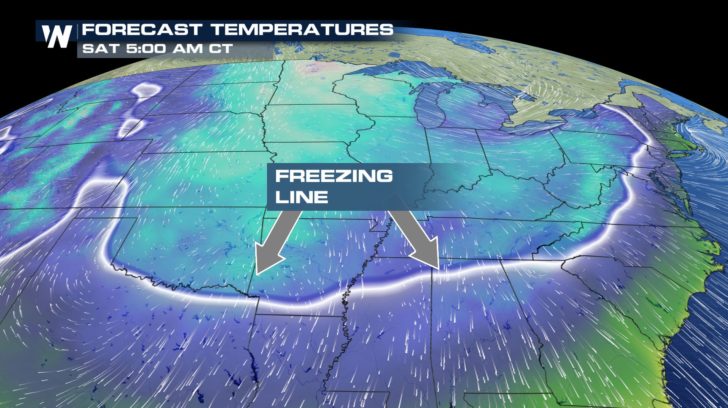 Temperatures will bottom out in the 20s and 30s region-wide.  Some parts of Missouri will fall into the 10s.  Kansas City runs the risk of setting a new record cold low temperature Saturday morning.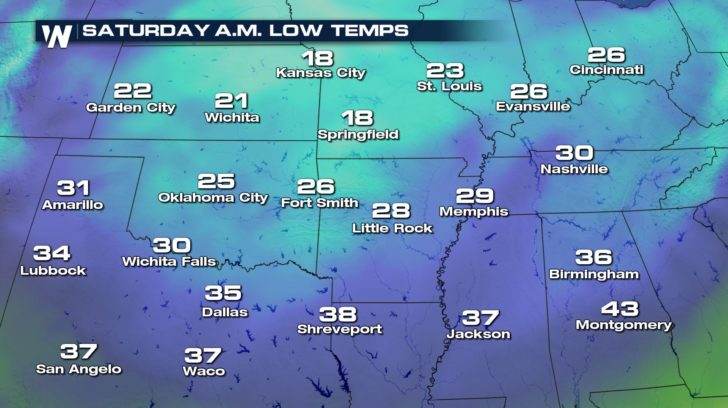 November is certainly a month when the colder air begins to invade, but the current forecast includes temperatures that are 10 to 20 degrees below normal.  Be sure to plan accordingly and bundle up! -
Meteorologist Joe Astolfi