The
Climate Prediction Center's (CPC) new 90-day outlook
could feature a possible continuation of what we've seen so far this year: more warmth and more wet weather for the eastern half of the country. According to the CPC outlook for April, May and June, the Midwest and the East Coast could both be in for more warm and wet weather. That's been a pattern that's dominated the opening two-plus months of 2020, and the CPC outlook hints that trend could continue through the spring months.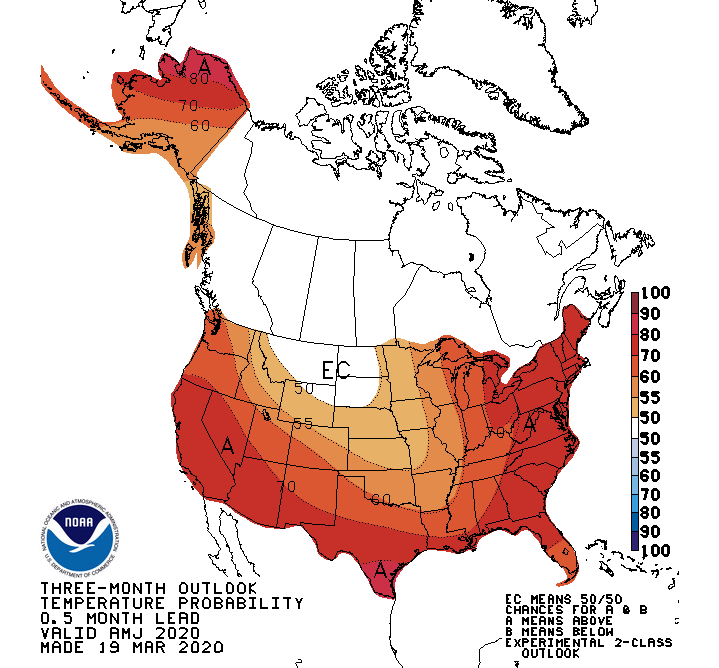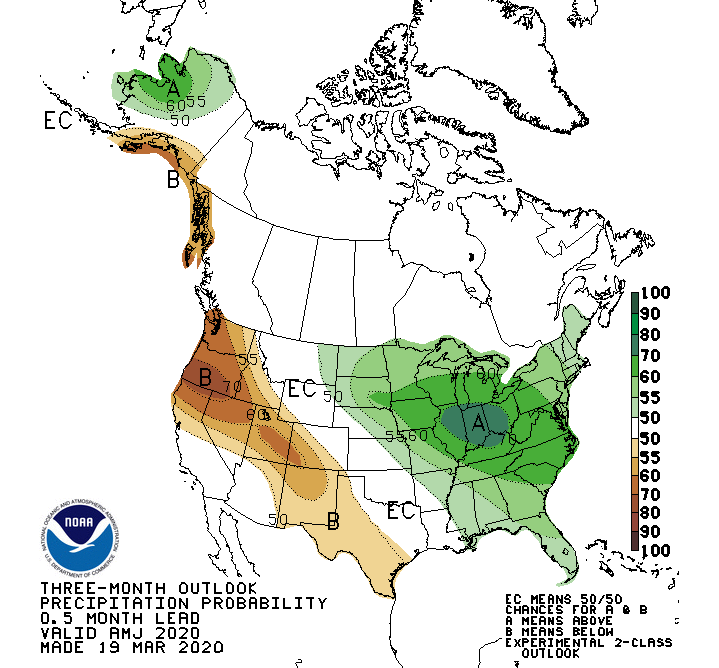 This outlook could be especially significant for two key reasons. First, and potentially most importantly, this wetter and warmer outlook coincides with the heart of severe weather season, and in the prime locations for it. April, May and June typically are the top-three months for severe weather and tornadoes, and warm, wet weather often helps fuel those stronger storms. The other key takeaway from this is the possible exacerbation of the existing flood concerns across the southeastern U.S. So far this year, most of the southeast is running well above average in terms of its total precipitation. That trend has mostly continued over the last 30 days, though parts of the Gulf Coast and Florida have been a tad drier.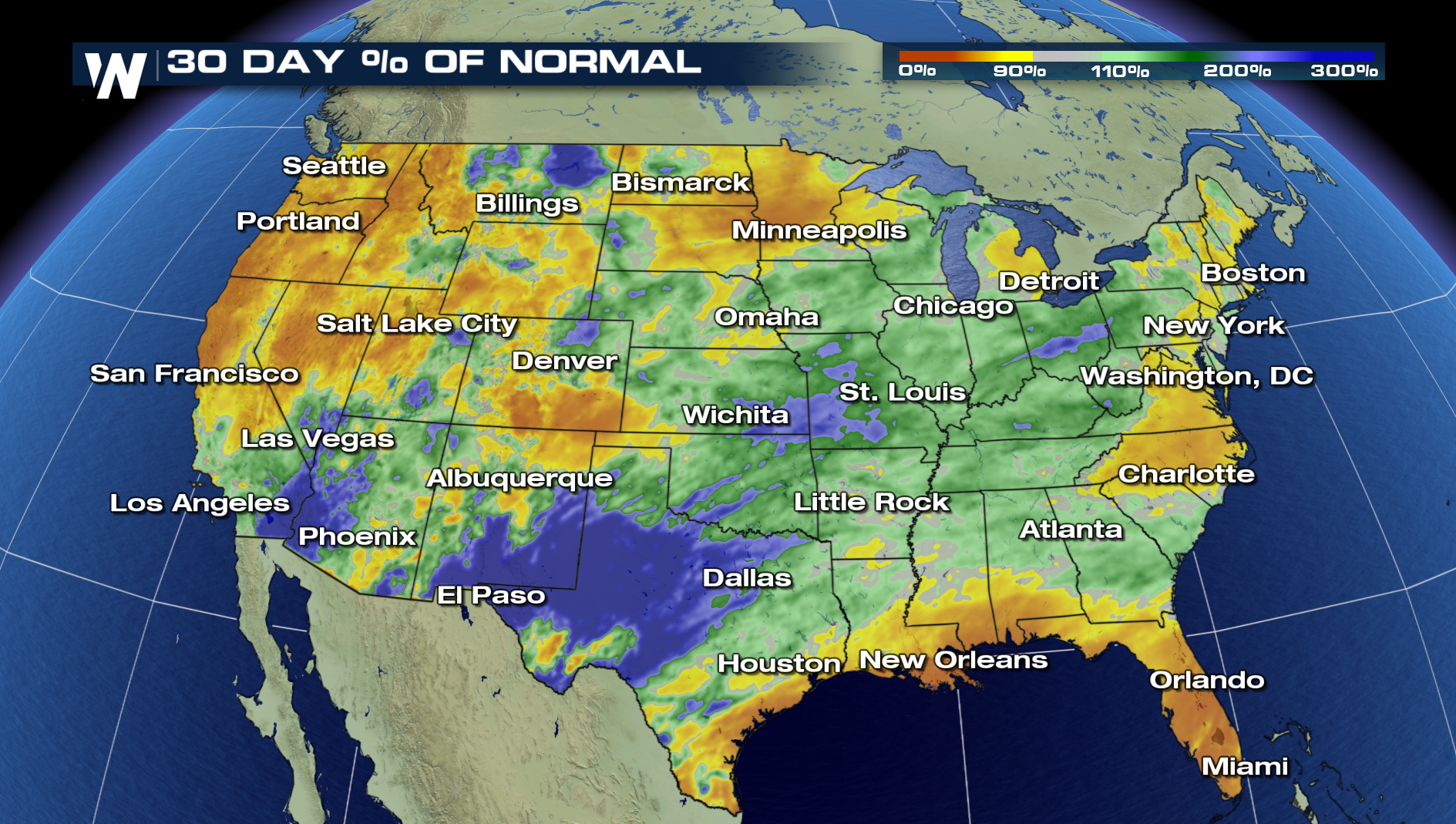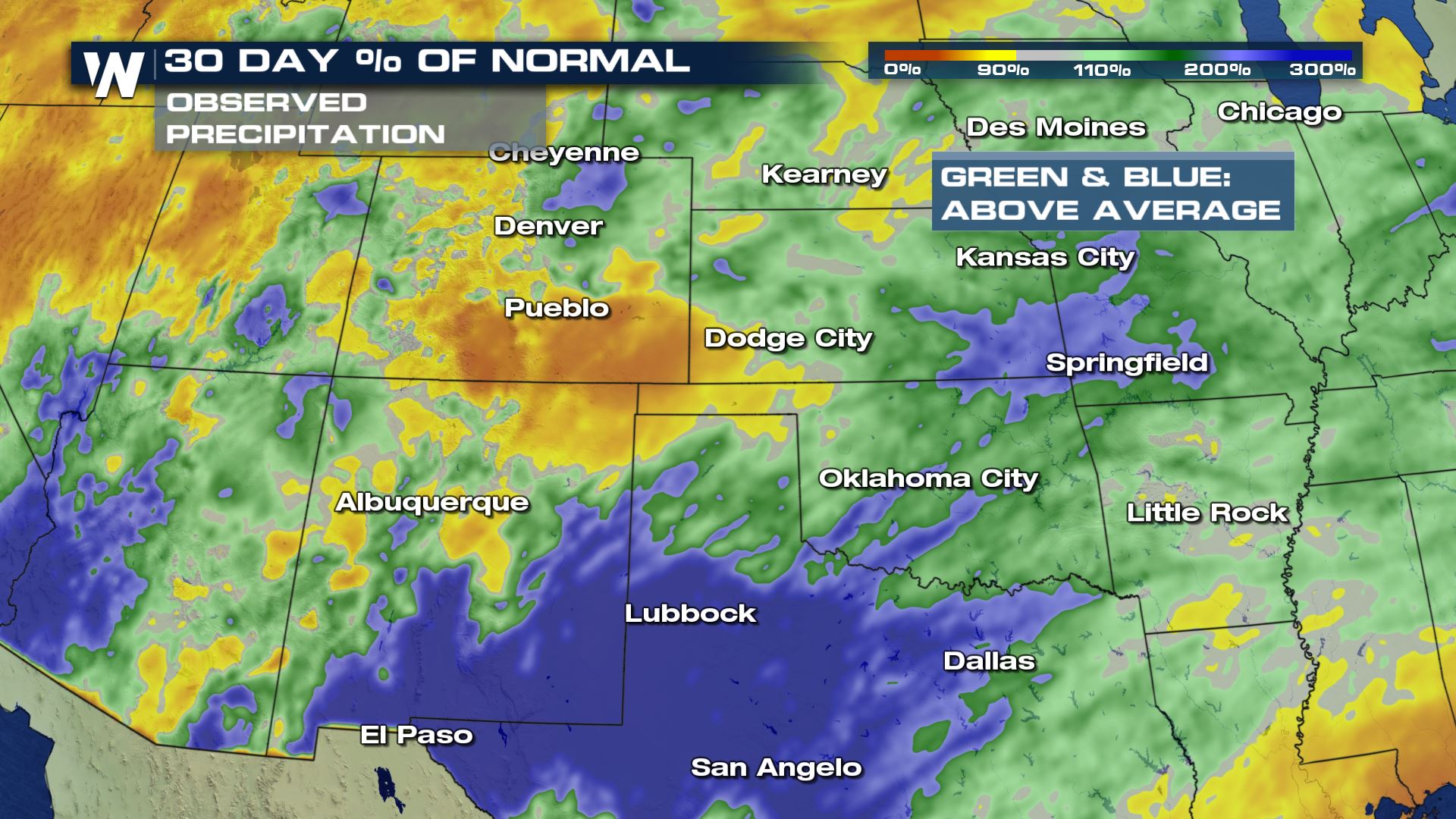 This also coincides with the April monthly outlook from the CPC, which also leans wetter and warmer for the eastern third of the country. On the reverse side of things, it also could trend warmer - but drier - for the western third of the country, where moderate and severe drought exists in parts of the Four Corners and Southwest states. The Sierra Nevada mountains in California and Nevada are running at only about half of their typical season-to-date snowpack levels. If this outlook verifies, it could maintain or worsen existing drought conditions in this part of the country. Stay with WeatherNation for the latest on this spring's outlook, and for more on long-range forecast trends.