A cold front (the same cold front that could bring winter weather to Northern Mississippi and Alabama) will bring increasing showers and storms for the Gulf Coast tonight.  The severe risk is low, but a strong storm can't be ruled out.  Here is the latest.
Severe Outlook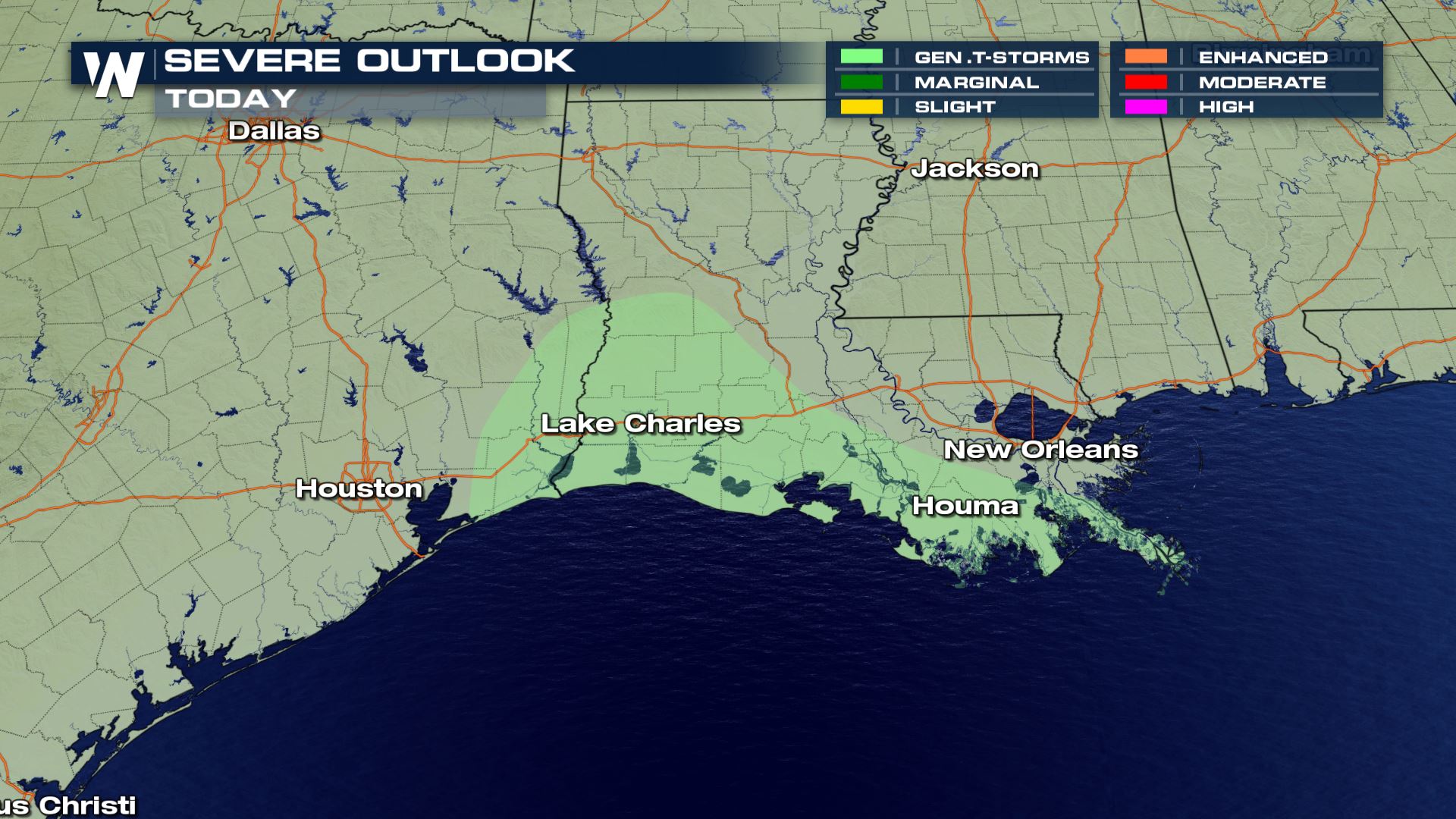 General thunderstorms are in the forecast for cities in Louisiana like Lake Charles and Houma.  General storms are storms that aren't classified as severe, but they can still be strong and have some isolated risks.
Forecast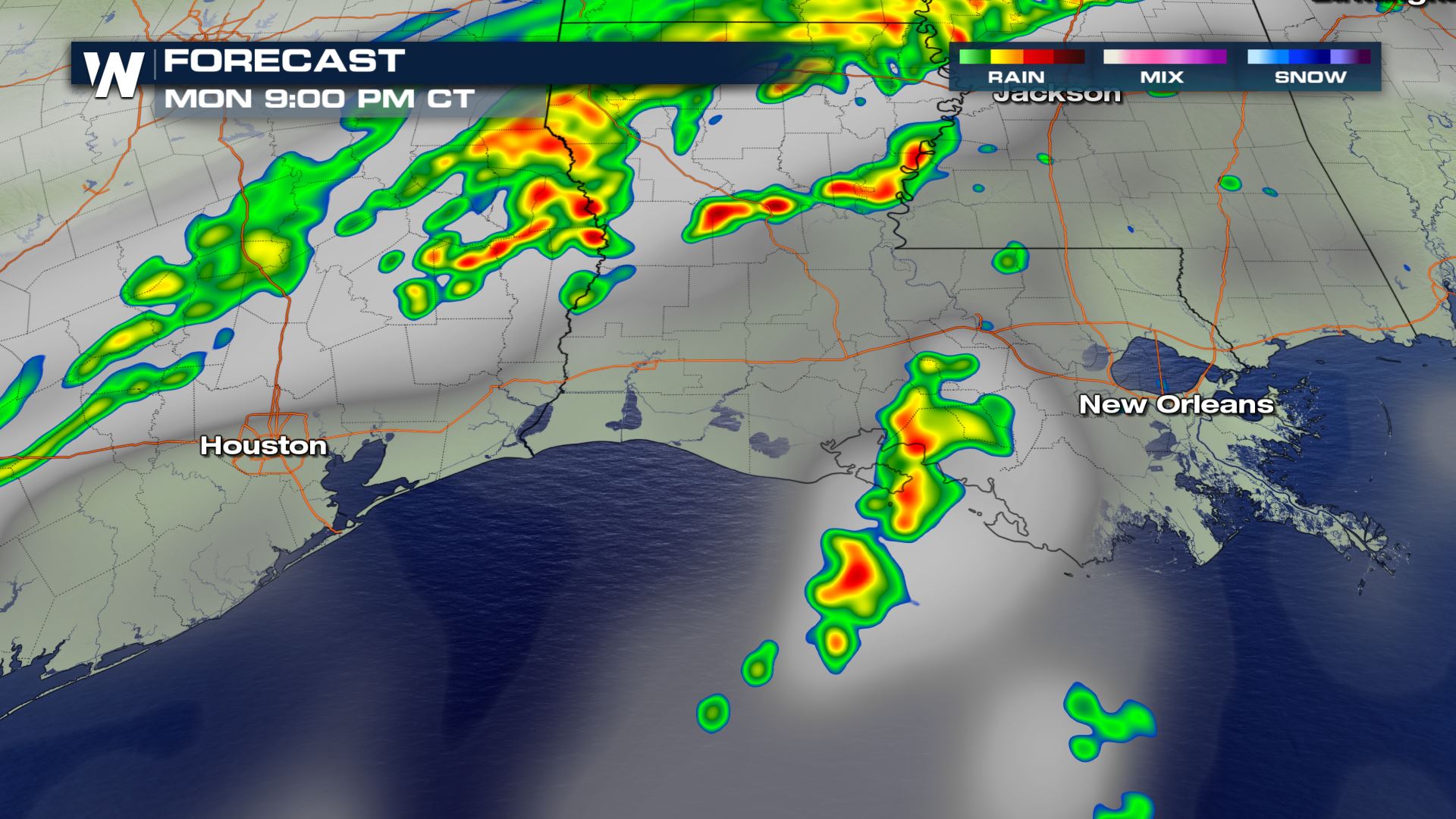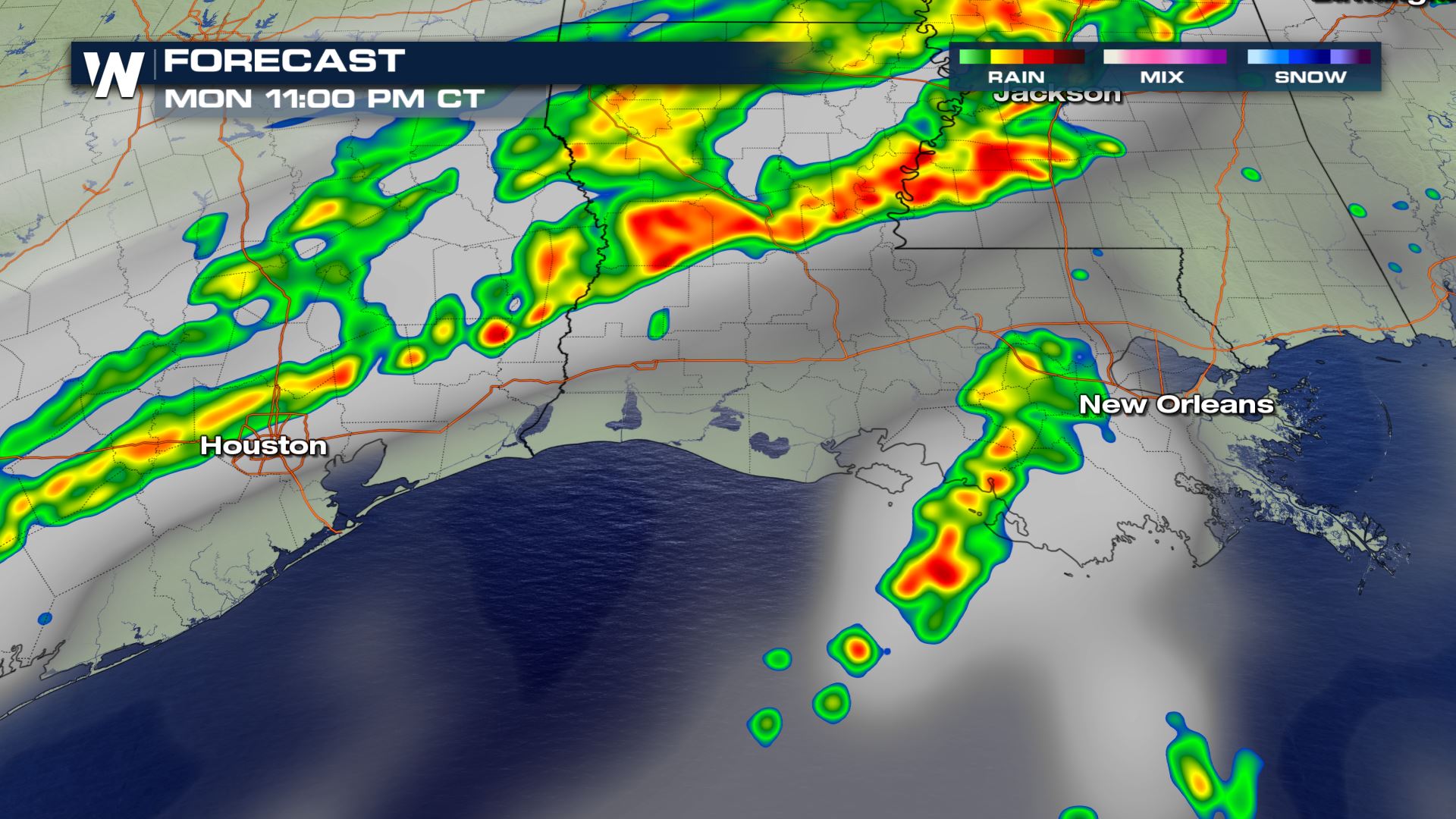 Here you can see the timing for today's storms will be late tonight and possibly early on Tuesday morning. Keep checking with
WeartherNation
for more updates on tonight's storm chances.