A low pressure system out of the Gulf of Mexico will provide some stormy conditions the next few days across the South and Southeast.  Tuesday and Wednesday could even have some severe weather chances.  Here is the very latest.
Severe Outlook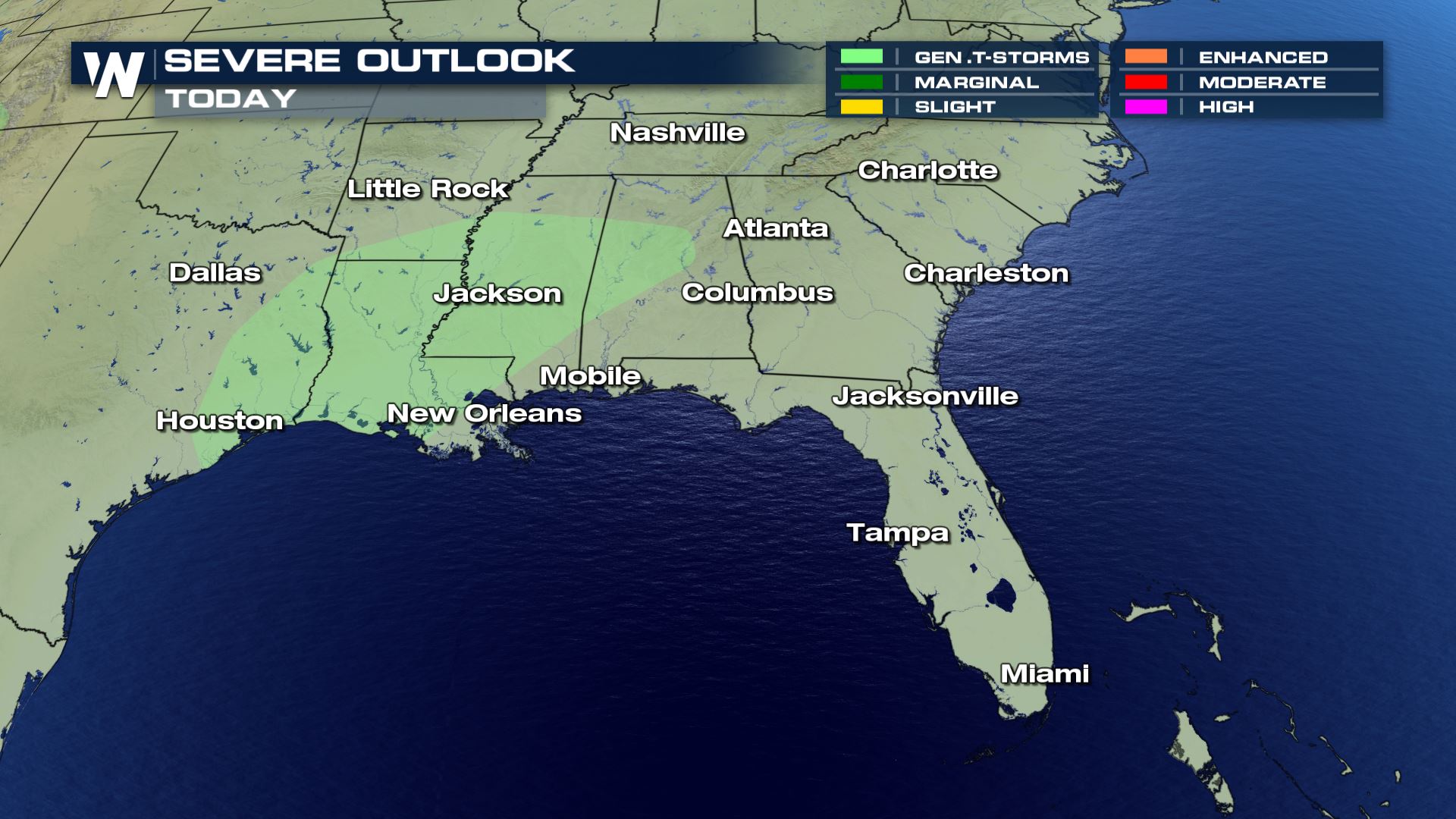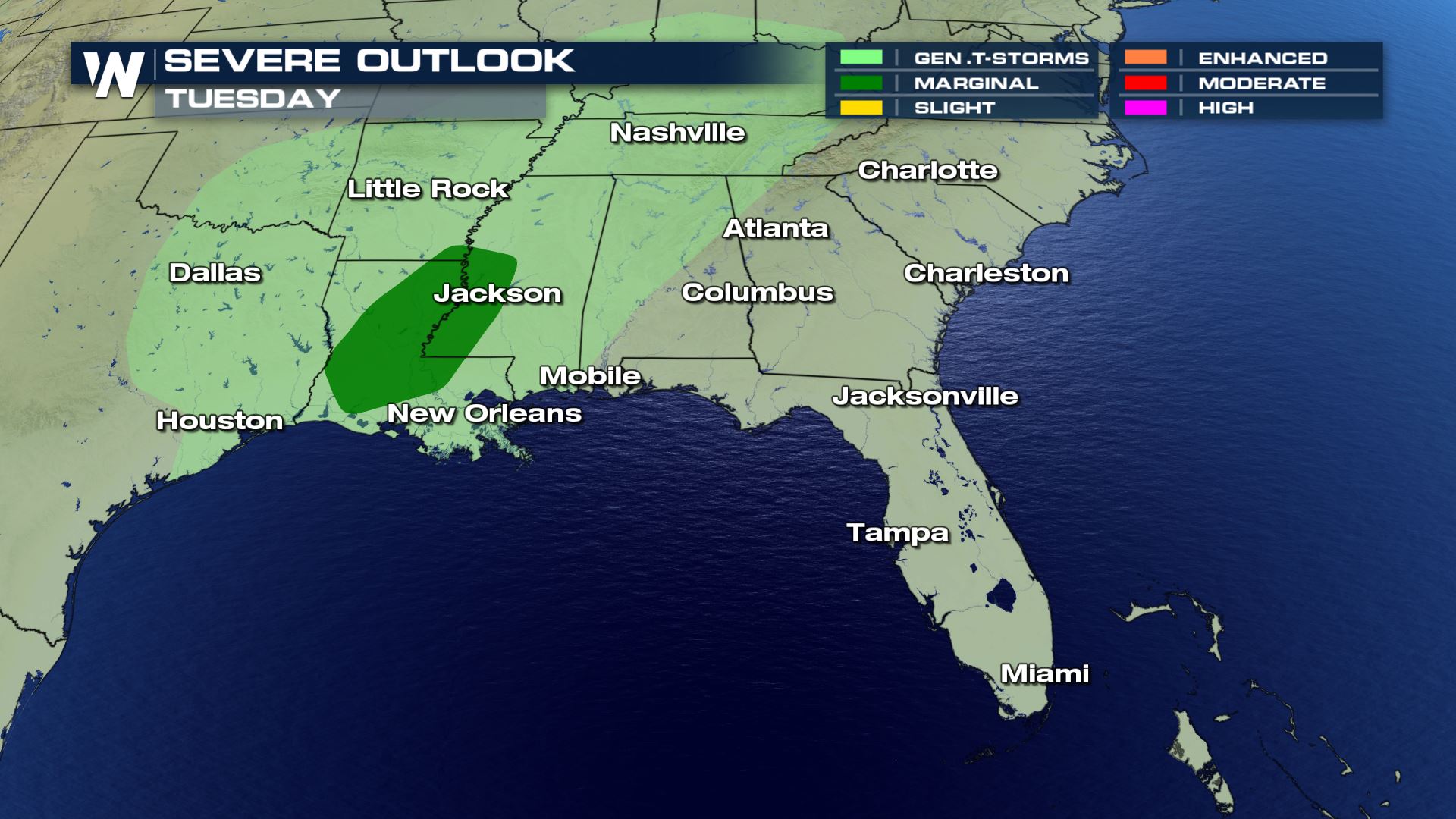 Only general storms in the forecast Monday, but Tuesday the severe weather risk begins to increase.  Large hail and damaging winds will be possible.
Forecast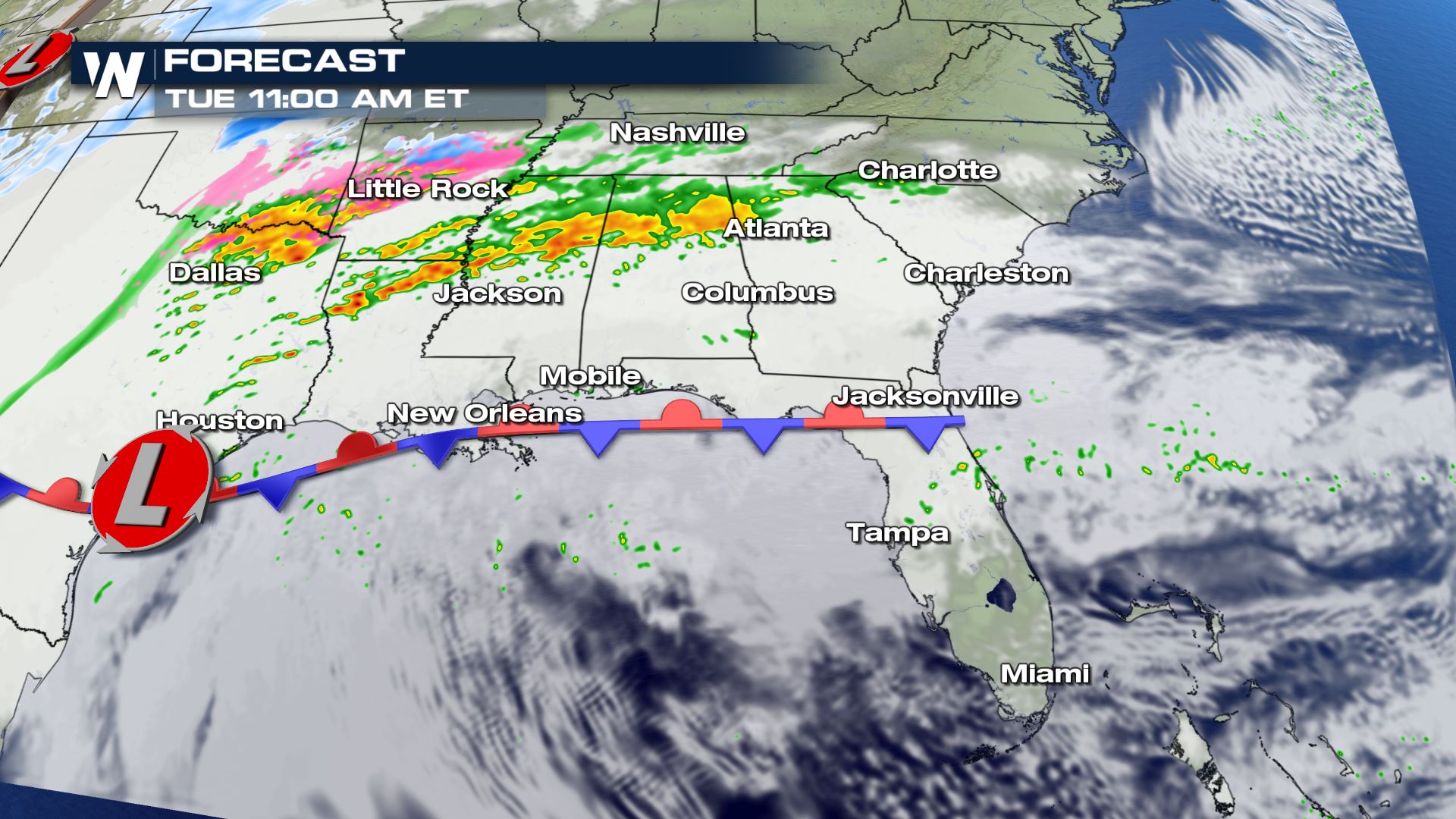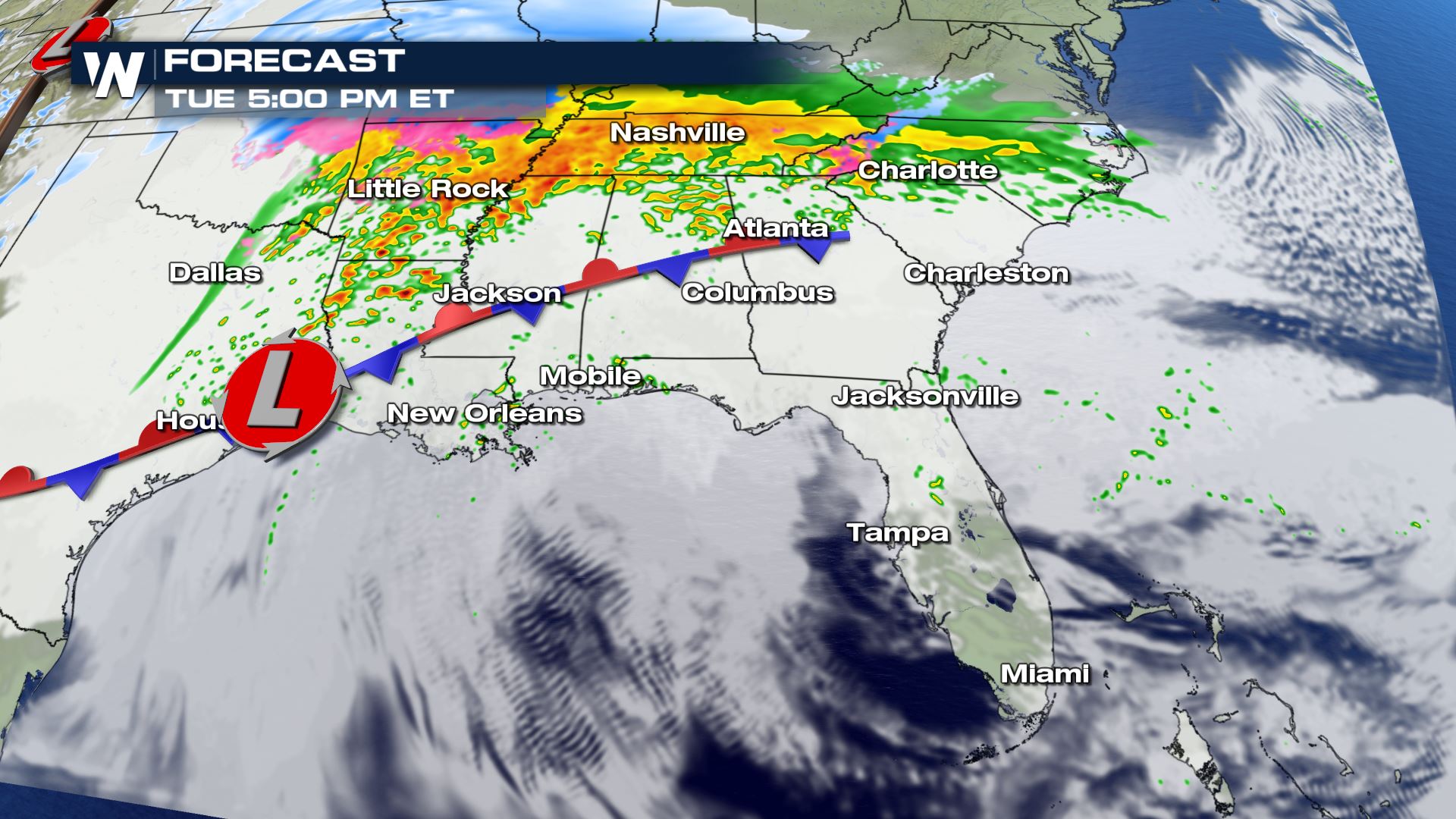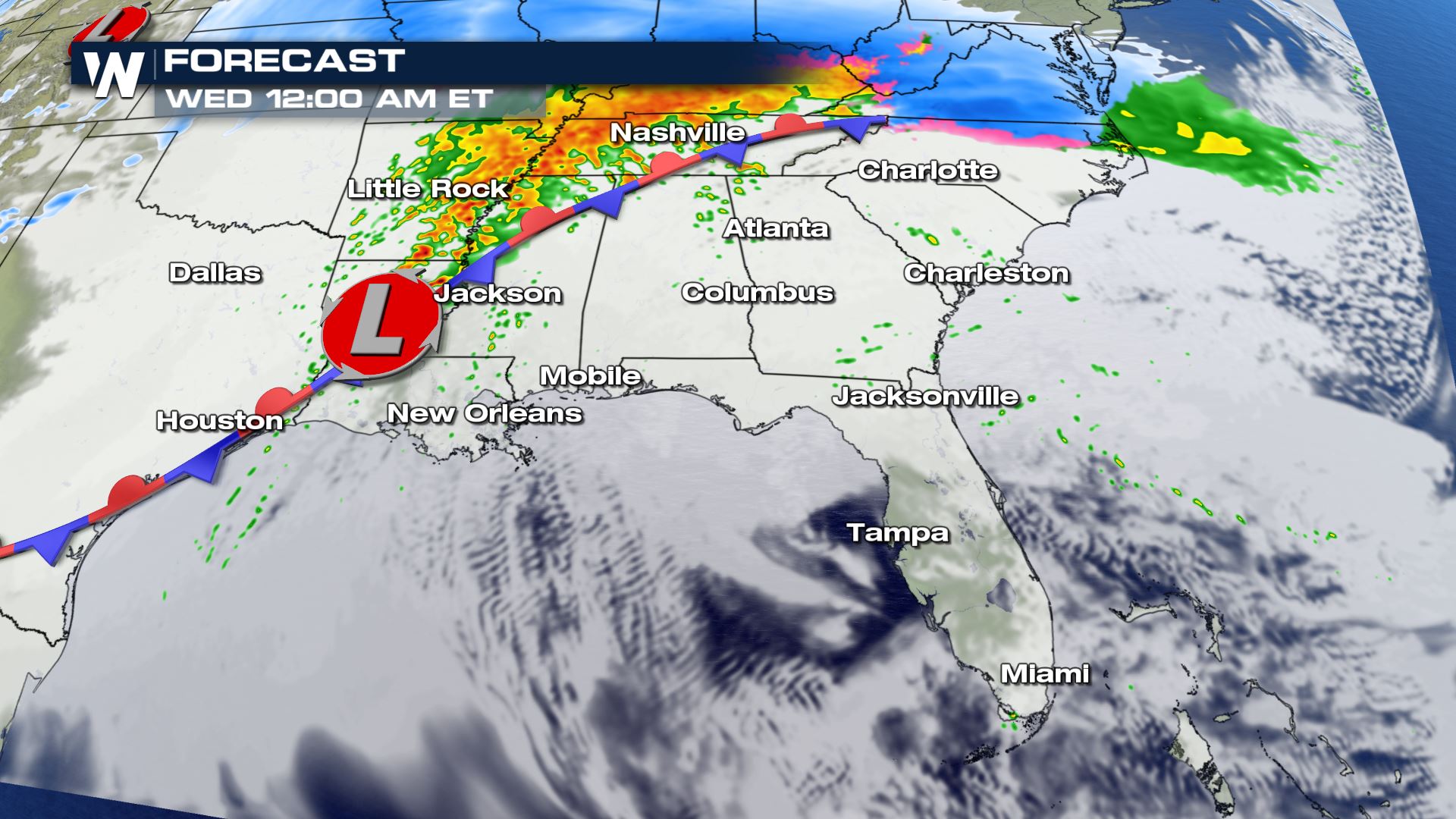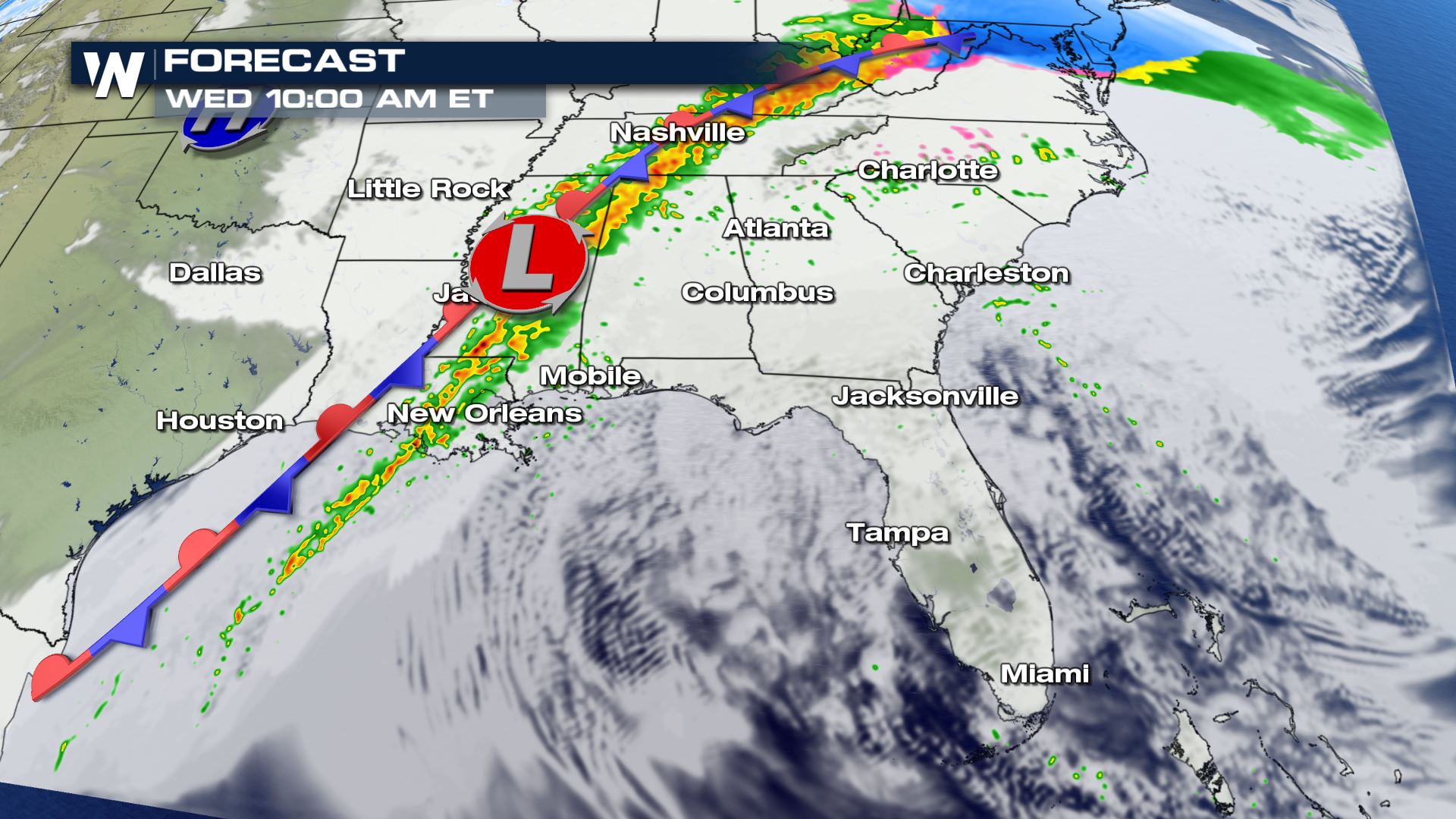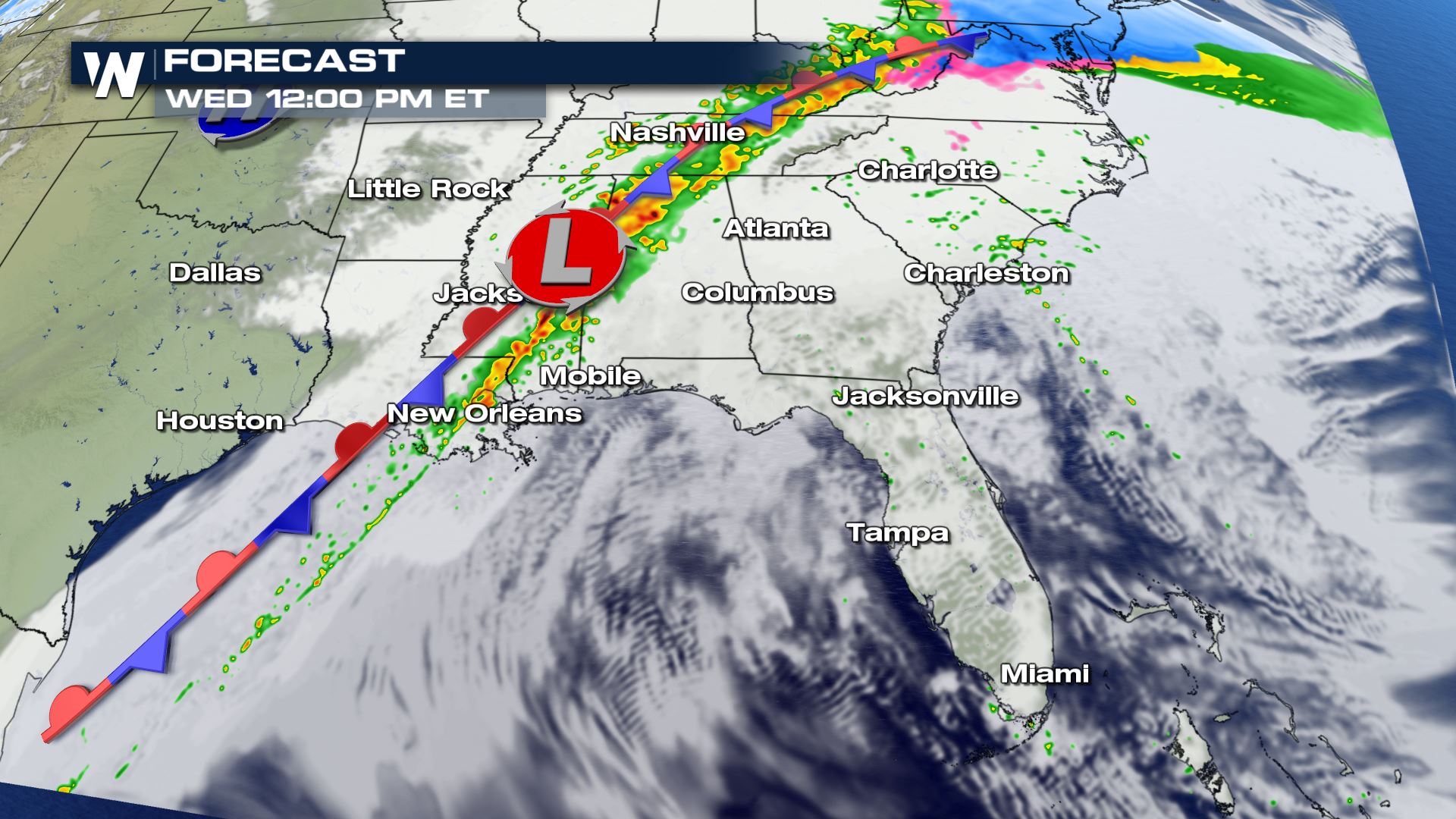 The strongest storms should be building over the Lower Mississippi Valley by Tuesday morning.  These storms could contain large hail and damaging winds.  The isolated severe threat will last into Wednesday as well.
Rainfall Potential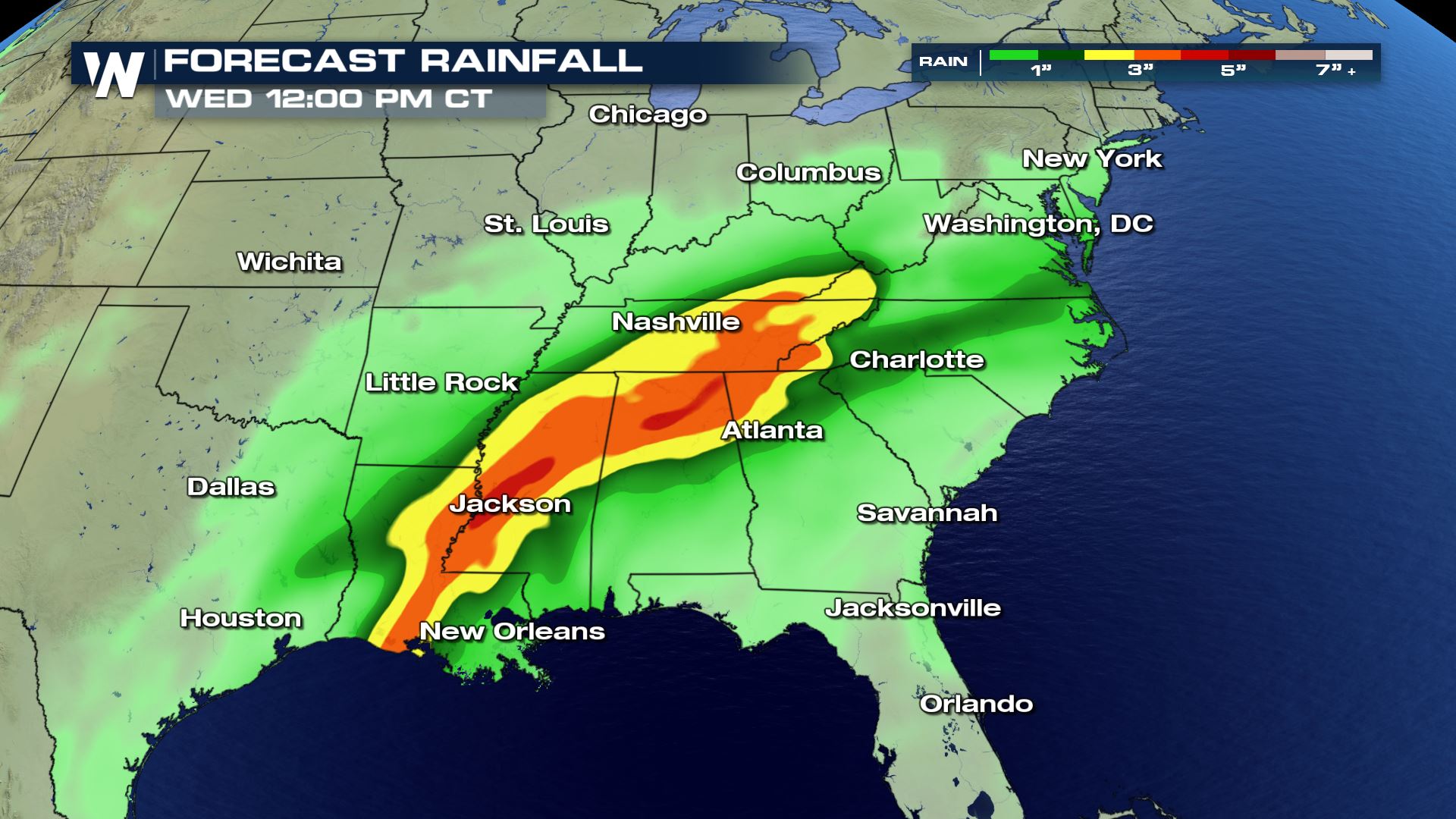 Heavy rain will lead to widespread flash flooding from the Gulf COast to the Tennessee Valley.  Rivers will likely be rising too.  Definitely be prepared for dangerous flooding conditions in these areas the next few days.